Hair can be a huge part of our identity, which is why it makes sense that we want to do our very best to keep our hair looking healthy and happy.
Not everybody's hair is the same, but there are factors that can affect our hair all the same: bleach, pollutants, heat from styling tools, chemical treatments, and even genetics!
K18 knows this, which is why this brand developed a Leave-in Molecular Repair Hair Mask that claims to start reversing damage in just four minutes. 
It might sound too good to be true, but the K18 reviews speak for themselves. Keep reading ours to see if their hair masks lives up to the hype!
What is K18?
A fairly new company, K18 was founded in 2020 with the vision of changing the rules of the hair game by introducing their own science to create their famous Leave-in Molecular Repair Hair Mask.
Called the K18Peptide, this distinctive chain of amino acids developed by K18 dives deep into the hair's structure and repairs keratin chains to increase strength and elasticity.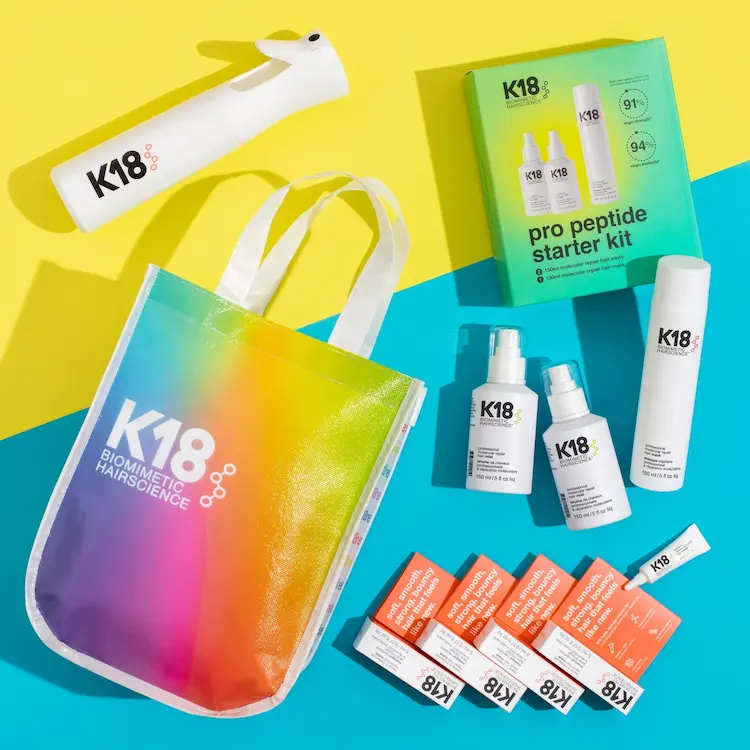 Is K18 Legit?
Yes, K18 is a legit company whose famous hair mask is quite the star on social media. With millions of shares, the Leave-in Molecular Repair Hair Mask has become the product to try across all demographics and hair types. Plus, the product has been featured in popular online publications and they are sold at top retail stores, such as Sephora. 
K18 Reviews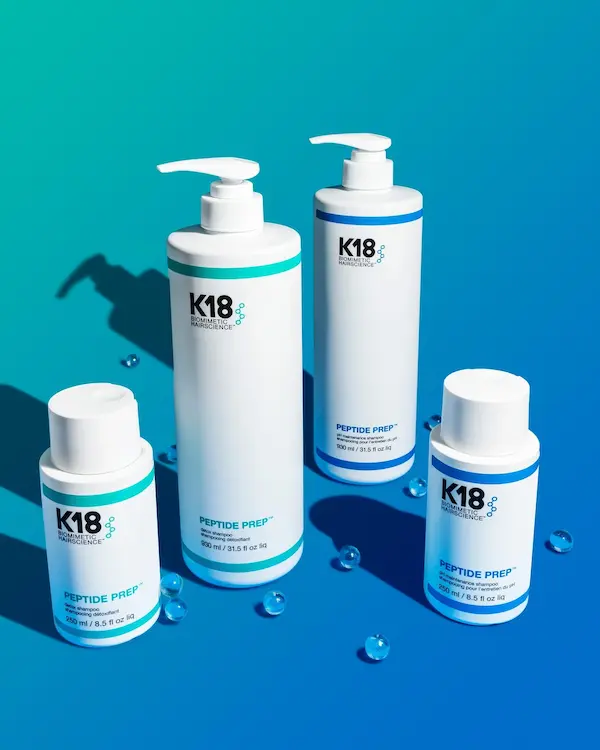 Overall: ★★★★★ 5 stars
The K18 hair mask is no joke, averaging at a near five stars on the K18 website as well as great reviews on other various review platforms. We gave it a full 5 stars overall because of the impressive results it has given so many people.
For $75, you get 50mL of product that users say last a long time, and you can also purchase a 15mL travel size for $29!
This product is for all hair types and — backed by all the amazing K18 reviews — makes hair shiny, smooth, bouncy, and soft. 
This hair mask is meant to reverse damage caused by heat, chemical processes, styling, and bleach!
Price: ★★★★ 3.5 stars
Not even going to lie, this stuff does not come cheap. $75 for just 50mL of product might sound crazy, but customers swear by this product and claim that very little goes a long way.  
Many shoppers say that even though the price is a bit steep, how their hair feels after using the mask and the compliments they receive after being so used to having frizzy, dry, damaged hair are absolutely worth it. 
You can also buy a cheaper trial size on Amazon, the K18 website, or Sephora before you commit to the full size bottle (and sometimes Sephora offers a smaller size as a free sample).
How It Works: ★★★★★ 5 stars
There are specific rules to follow if you want to maximize this hair mask, and one of them is not to use conditioner.
Since conditioners have silicones and conditioning agents that heavily coat the hair, using conditioner while using the K18 hair mask prevents the K18Peptide from getting into the keratin chains deep in your hair.
Since this is a leave-in hair mask, K18 recommends leaving it in for a minimum of four minutes before styling or applying other products. This is a no-rinse hair mask as well, but shampoo does not rinse the mask out anyway.
K18 advises you to use the mask consecutively for the next four to six washes to get see and feel ongoing results.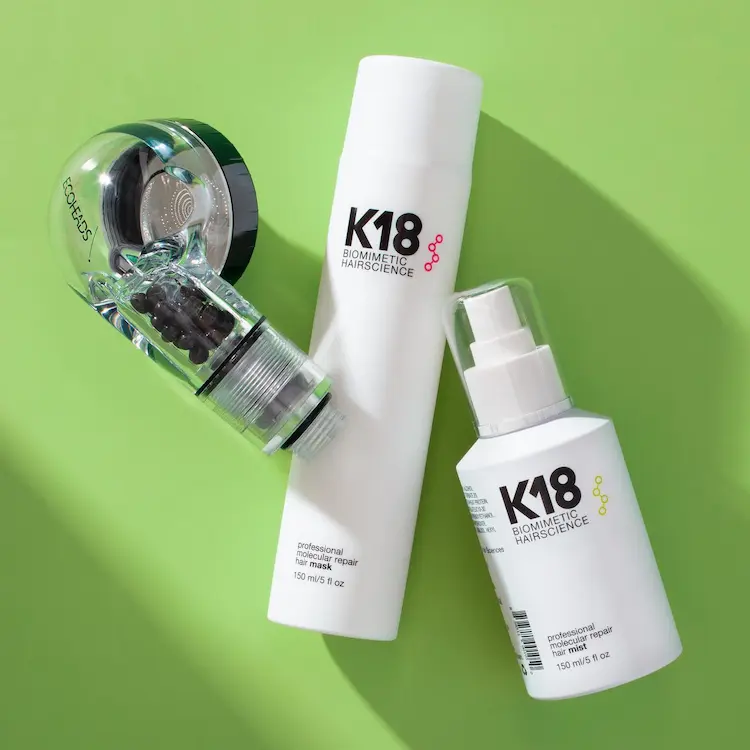 What Customers Are Saying
If it wasn't apparent before, customers are in love with this hair mask. Here are some praises real users left in K18 reviews: 
This mask is a life-changing product for many shoppers
The only product that works for many people, except for maybe Olaplex
Amazing results for dyed, frizzy, and damaged hair
Only took a few uses to see results
Pretty pricey, but a little goes a long way and the price is worth it for the results
Since you use such a small amount, it can be difficult to tell if you spread the product evenly throughout your hair
Return within 90 days if you are unsatisfied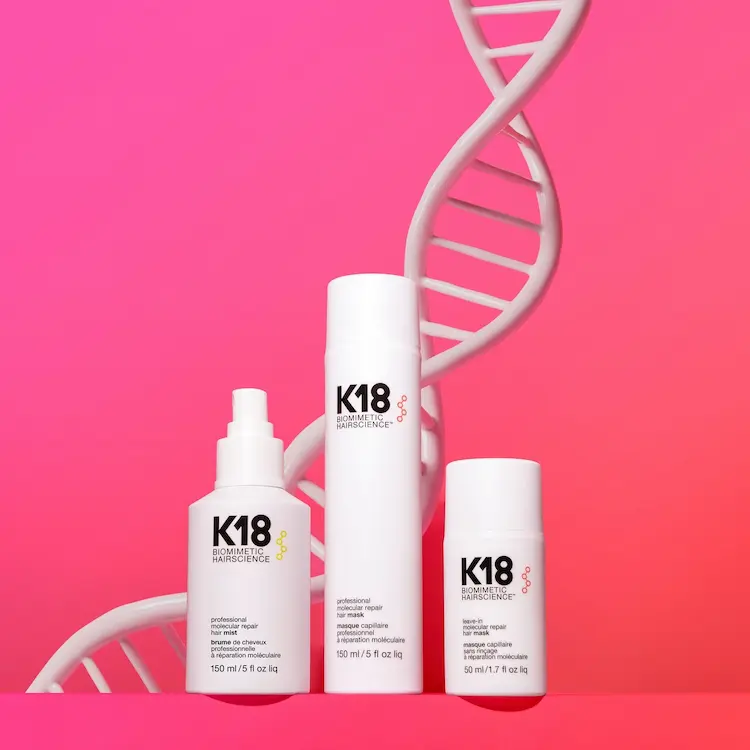 In Conclusion
Based on how many amazing K18 reviews there are and the fact that they have a lenient return policy in case you don't like it, we definitely think this hair mask is worth giving a shot.
Hair can play a huge part in who we are, and everyone deserves to feel like a star and treat themselves with the best products.
If you decide to check out K18, we hope it leaves you with the happiest, healthiest hair (leave a comment and let us know how it worked for your hair)!
K18 Alternatives
FAQs
Who owns K18?
Co-founders and spouses Britta Cox and Suveen Sahib own K18. 
How long does it take for K18 to work?
It takes about 4 minutes for the hair mask to activate, and after that, the mask is leave-in. K18 also recommends using K18 consecutively for four to six washes.
Does K18 make your hair grow?
The K18 hair mask is not advertised to help hair growth, however, since it is a repair hair mask, hair is likely to grow when it's healthy.
Where to buy the K18 hair mask?
Can you overuse K18?
Yes, you can. Since it is a concentrated treatment, K18 advises users after using the hair mask consecutively four to six times to continue using it every three to four washes. You also only need to use a very small amount.
Is K18 a keratin treatment?
No, it is not a keratin treatment. The K18Peptide mimics the amino acid sequences in keratin chains to properly repair the bonds.