The world of self-tanning products has never been more competitive. From gradual to instant tan, there's a product for everyone—but with so many brands and options out there, it can be hard to know where to start.
If you're looking for a gradual, natural-looking tan that won't turn you orange or streak, Jergens Natural Glow could be the solution you've been searching for.
As a self-proclaimed self-tan aficionado, I've tried more than my fair share of lotions and creams that claim to give you that sunkissed glow. Down below, I'll dive into our Jergens Natural Glow Reviews and whether or not it's worth the money. 
RELATED: How to Glow Up: 15 Ways to Be the Best Version of Yourself
What Is Jergens Natural Glow?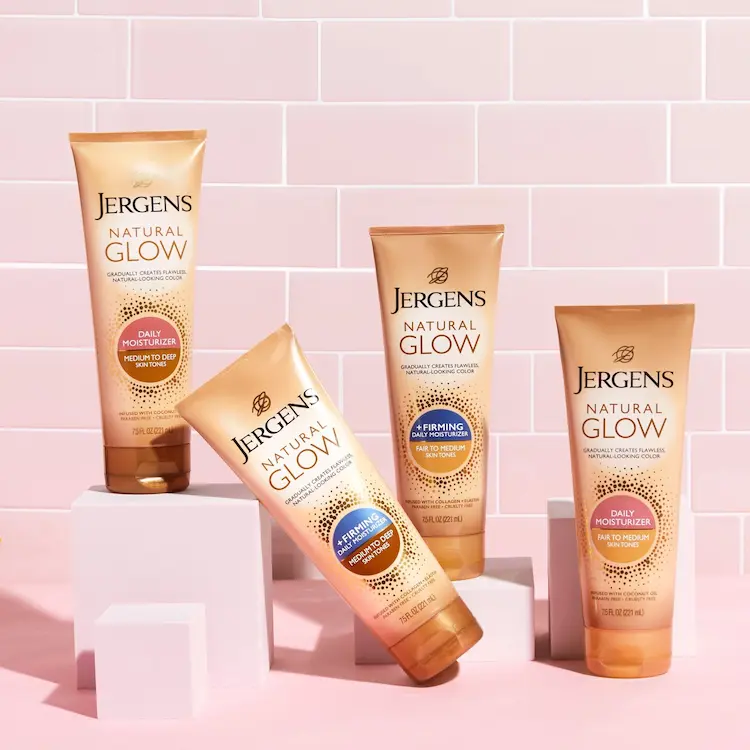 Jergens Natural Glow is a line of self-tanning products including lotions, in-shower moisturizers, and instant tanning mousse. These sunless tanning products help you look and feel your best, all year long.
A world leader in sunless tanners and skin care products, Jergens is dedicated to enhancing the daily lives of women, men, and teens with innovative beauty solutions that are effective, easy to use, and affordable.
This brand offers several different options to help you find the right self-tan product for your skin!
Jergens Natural Glow Reviews
Overall: ★★★★ 4.5 stars
Jergens Natural Glow products have been my go-to for years now, and there's a good reason. They're reliable, they make my skin feel smooth, and they leave natural-looking color that lasts.
My only minor complaint is that the tan doesn't always fade evenly, but that happens with most self-tanners. All it takes is a good exfoliating mitt to get rid of the old color and start fresh.
Pricing: ★★★★ 5 stars
One of the best parts of Jergens Natural Glow products is that they're affordable. You can find most of their products online for under $10 and the bottles can last for weeks, if not longer.
Plus, the products actually work, so it's a great value overall. 
Color: ★★★★ 4.5 stars
Most customers seem to agree that these products give you natural color without looking orange. Only a handful of customers complained about streaking or patchiness.
I personally don't have issues with the products streaking as long as I follow the directions and use an application mitt!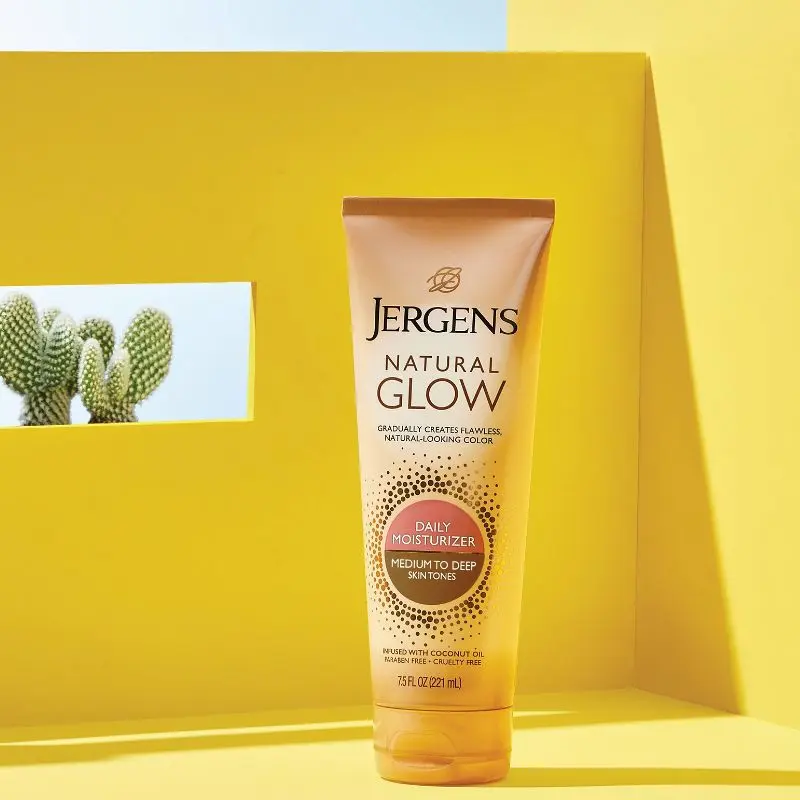 ★★★★ 4.2 stars (1046)
If you want to look like you've been on vacation, but don't have time to actually go on one, this is the product for you.
This gradual tanner gives your skin a healthy glow that deepens every time you use it. It's loaded with vitamins and antioxidants so not only does your skin look glowy, but it feels that way, too.
I honestly love this self-tanner and use it every summer. It does have a bit of a "self-tan" smell, but it's not super strong and doesn't bother me personally.
I also find it easiest to apply this with a glove, but you can just use your hands as well. Just be sure to wash them afterward!
---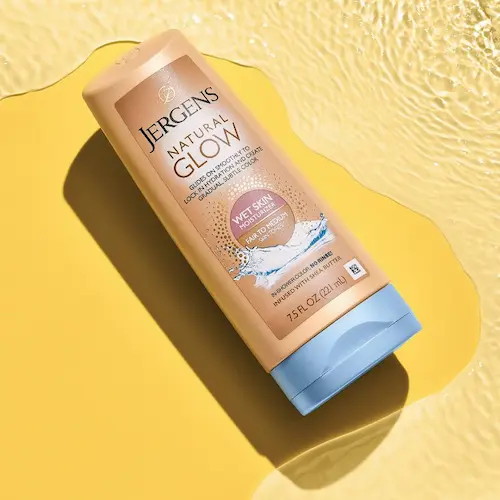 ★★★★ 4 stars (146)
This in-shower moisturizer is one of my favorite self-tanning products for easy, gradual color. It's definitely more subtle than their other Natural Glow products, so keep that in mind if you're looking for a fast tan instead. 
Not only does it provide the hydration your skin needs, but it's also super simple to use. All you have to do is apply it to your skin while it's still wet, then pat dry with a towel. Easy-peasy! 
Some people felt like this product left them streaky, but I didn't have that problem. In fact, I feel like this product is the smoothest one to apply in their lineup.
---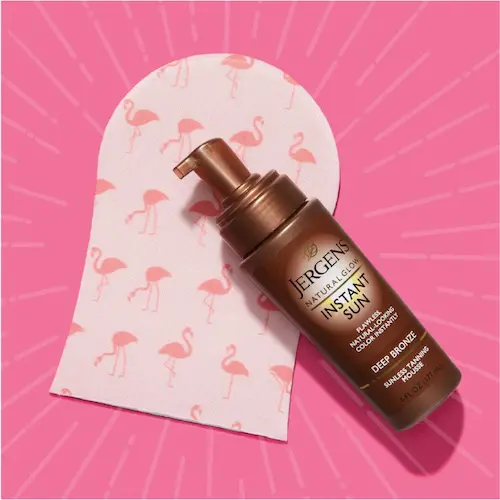 ★★★★ 4.3 stars (2647)
I haven't actually tried this product yet, but the glowing reviews make me want to go buy it asap. Customers say it leaves a fantastic, natural-looking tan behind and doesn't streak or smell bad. Honestly, you can't get better than that.
Some customers, however, recommend being careful when you apply it around certain areas such as your ankles and elbows.
Customer Reviews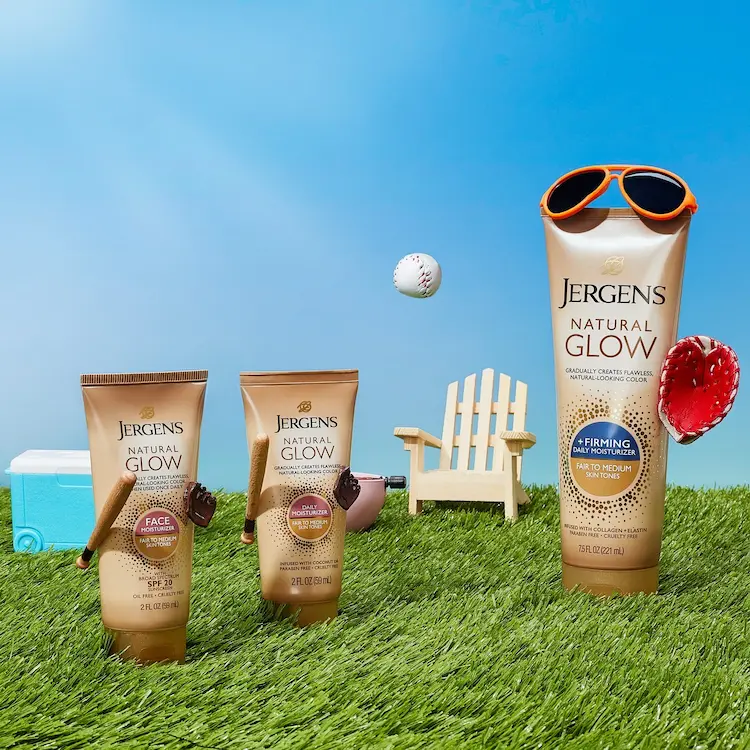 Skincare products work differently for everyone, so you probably want to see some other testimonials, right? We searched the internet for how other people feel about these products and listed the main points down below:
Great value for the price
Doesn't turn you orange
Natural-looking color
Easy to apply
Some customers said they had issues with streaking
Some didn't love the smell
In Conclusion: Worth It?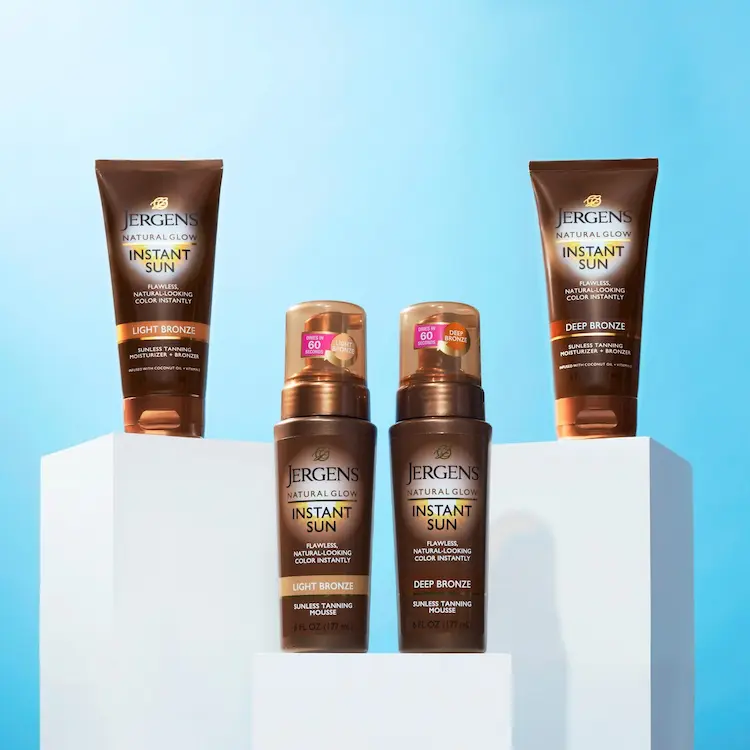 There you have it! We say these self-tanning products are definitely worth a try based on all the positive reviews. While I personally like the gradual tanning products the best, it's clear that the instant tanning mousse is a customer favorite. If you're looking for natural-looking color, these affordable products get the job done. 
We hope this article has helped you find the best self-tanning product for your needs. Whether you're searching for a natural-looking tan or a quick fix, we've got you covered!
Jergens Natural Glow Alternatives
If you're looking for more sunless tanning products to try, here are some other brands you'll love:
1. LovingTan
2. Tanologist
3. Bondi Sands
Return Policy
According to the return policy, Jergens only accepts returns for unused items that are still in their original packaging. There is also a 20% restocking fee unless there was a mistake made on Jergens' part.
However, Jergens Natural Glow products can be found at several retail and drug stores which will have their own return policies. You can find Jergens Natural Glow products at Amazon, Target, Walmart, and more. 
FAQs
How long does Jergens Natural Glow last?
Jergens states that once you stop using their natural glow products, your tan will start fading in about 3 days and will be gone completely in around 1 to 2 weeks. 
How long does it take to see results from Jergens Natural Glow?
According to their website, you should notice color appear within 3 days and will be a full shade darker after one week of consistent use.