Style just isn't style without the use of a little Italian spice. Their bold use of color and passionate influence on the fashion world is utterly captivating, and the jewelry d'italia is no exception.
Even though you already know that adding an authentic Italian piece is the key to elevating any outfit, finding foreign brands can be a daunting feat.
Italy is known for its exceptional gold jewelry (for example, 14k Italy is one common type of gold they make). This comes as no surprise, as they've been at it since 700 BCE. Today, jewelry stores can be found on almost every corner in Milan and Rome, the oldest one was founded in 1655!
To make your life easier, we have compiled the 13 best Italian jewelry brands ranging from luxurious to "where on earth did you find those earrings?!" Keep reading to find the gemstones of your dreams.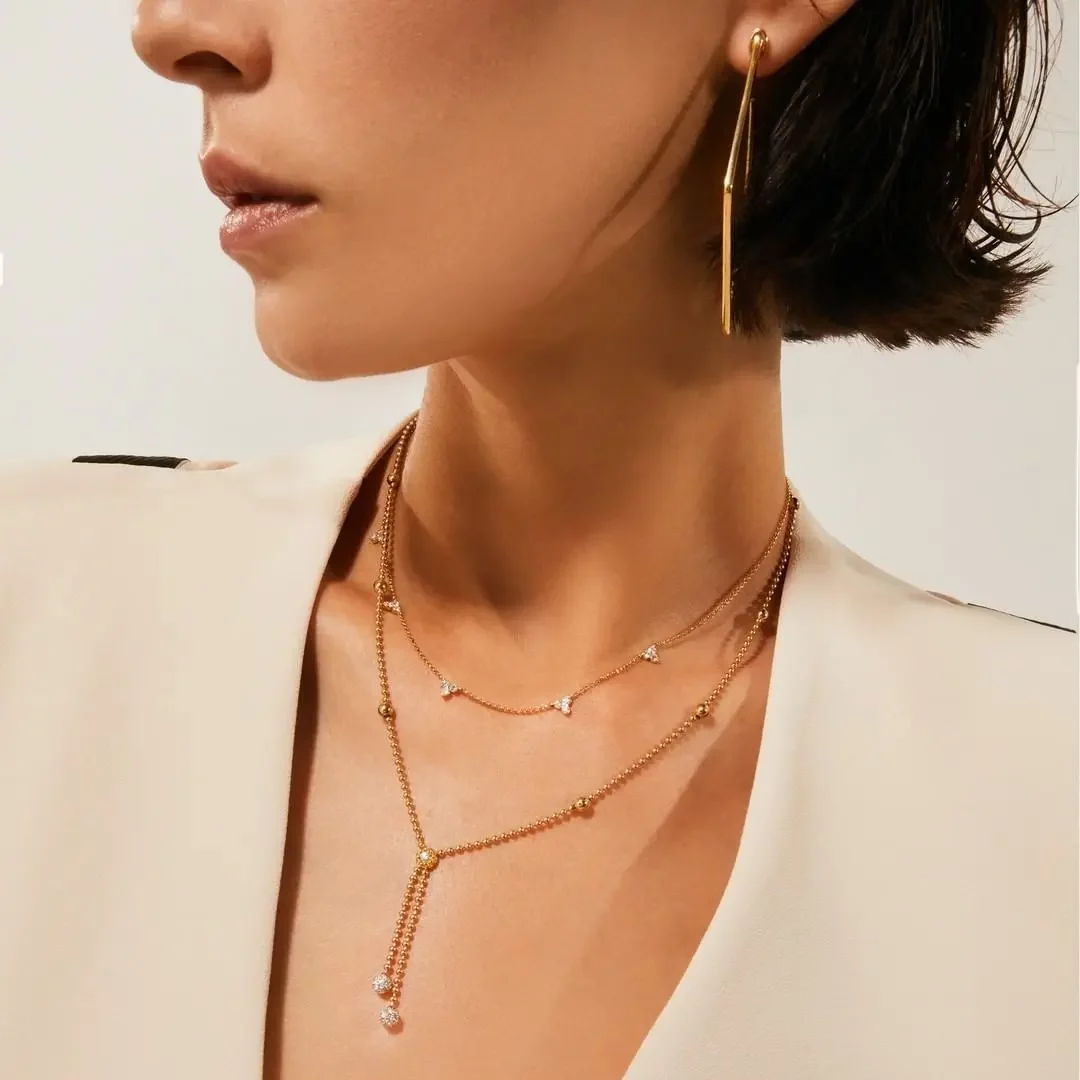 Price Range: $500 – $2,000
Coin crafts its high luxury products with the wearer in mind. All orders come with free shipping, beautiful wrapping paper, and certificates of authenticity.
Mr. Roberto takes his consideration one step further by inbedding his signature ruby in every piece, hidden where it can be close to the skin.
You can also find Roberto Coin at a variety of top retailers (including Neiman Marcus, Nordstrom, Bloomingdales, and more).
---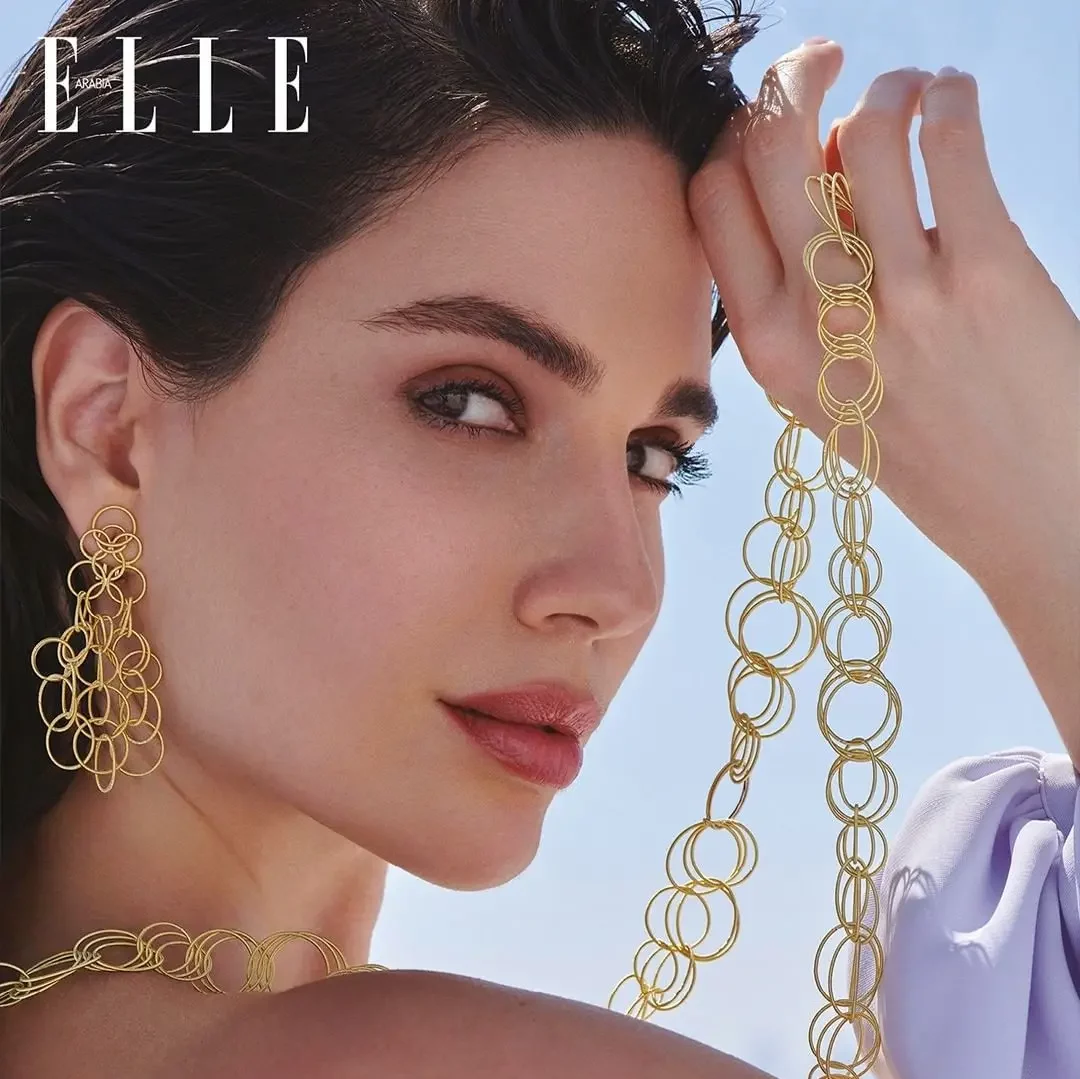 Price Range: $1,000 – $7,000
If you're a standout jewelry type of person, then Buccellati will catch your eye.
Buccellati's jewelry pieces are showstoppers. It's hard to believe that the jewelers here are working with metal when you see their intricate, kaleidoscopic designs. This is true for all of their 22 collections, especially these pieces inspired by iconic impressionist art pieces.
---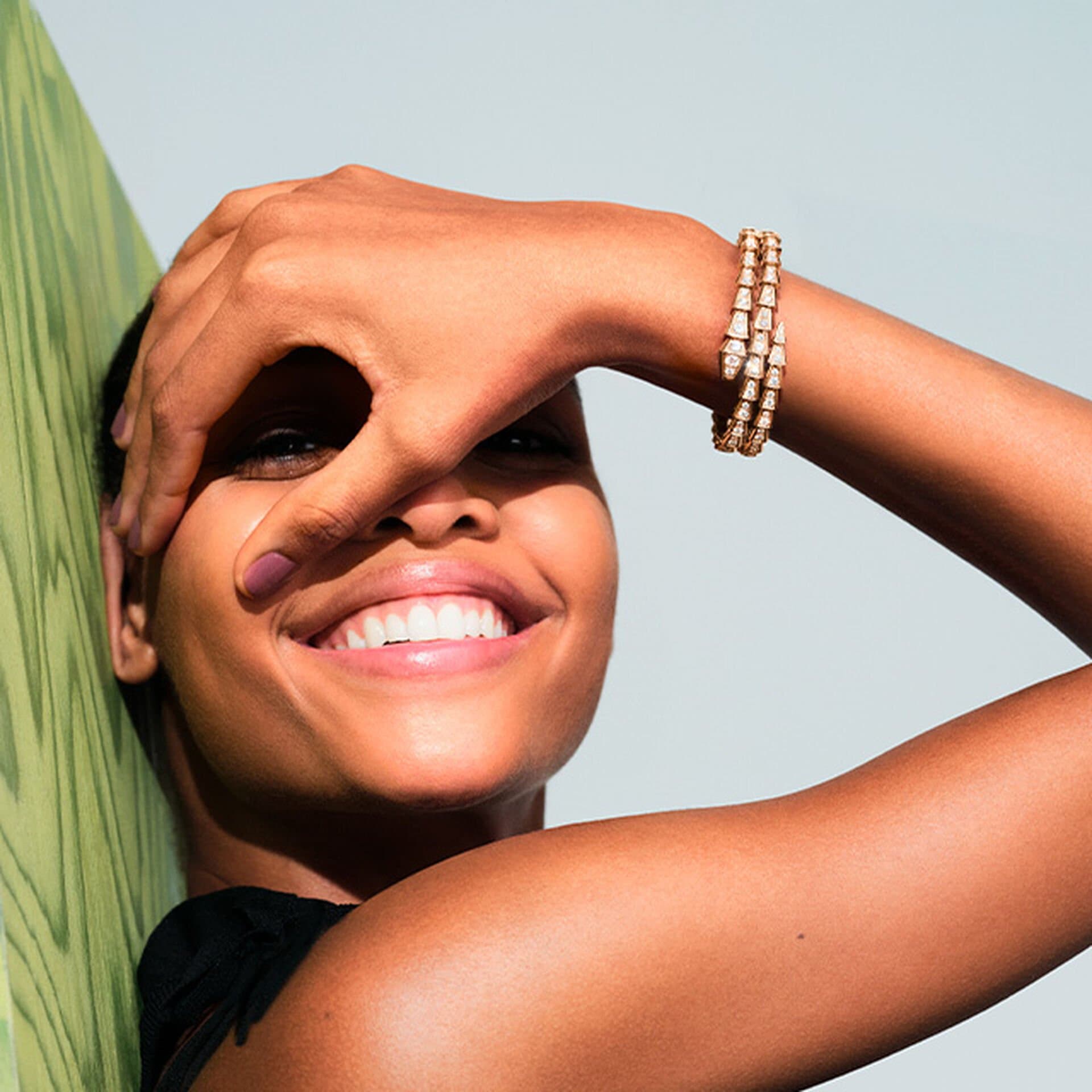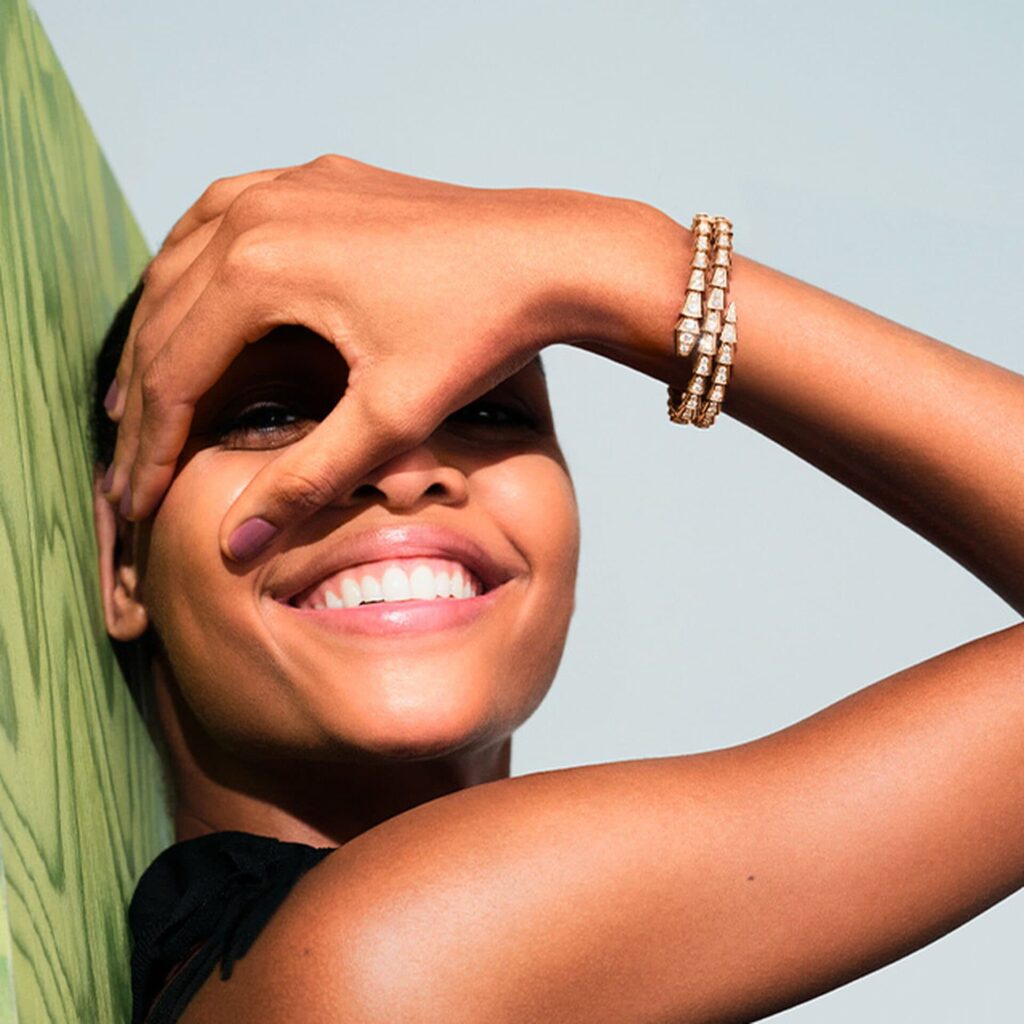 Price Range: $1,000 – $10,000
If you wear Bulgari, you will always be ahead of the competition. For example, eight separate times in the past eight years, they have broken their own world record for the world's thinnest watch.
Octo Finissimo Ultra measures a total of 1.80 mm in thickness, proving the brand's dedication to innovation.
Aside from this, their gorgeous jewelry will be a wardrobe staple for life. Although some of their pieces can go up to $30,000+, they also have more affordable options within the $1,000–$2,000 range.
---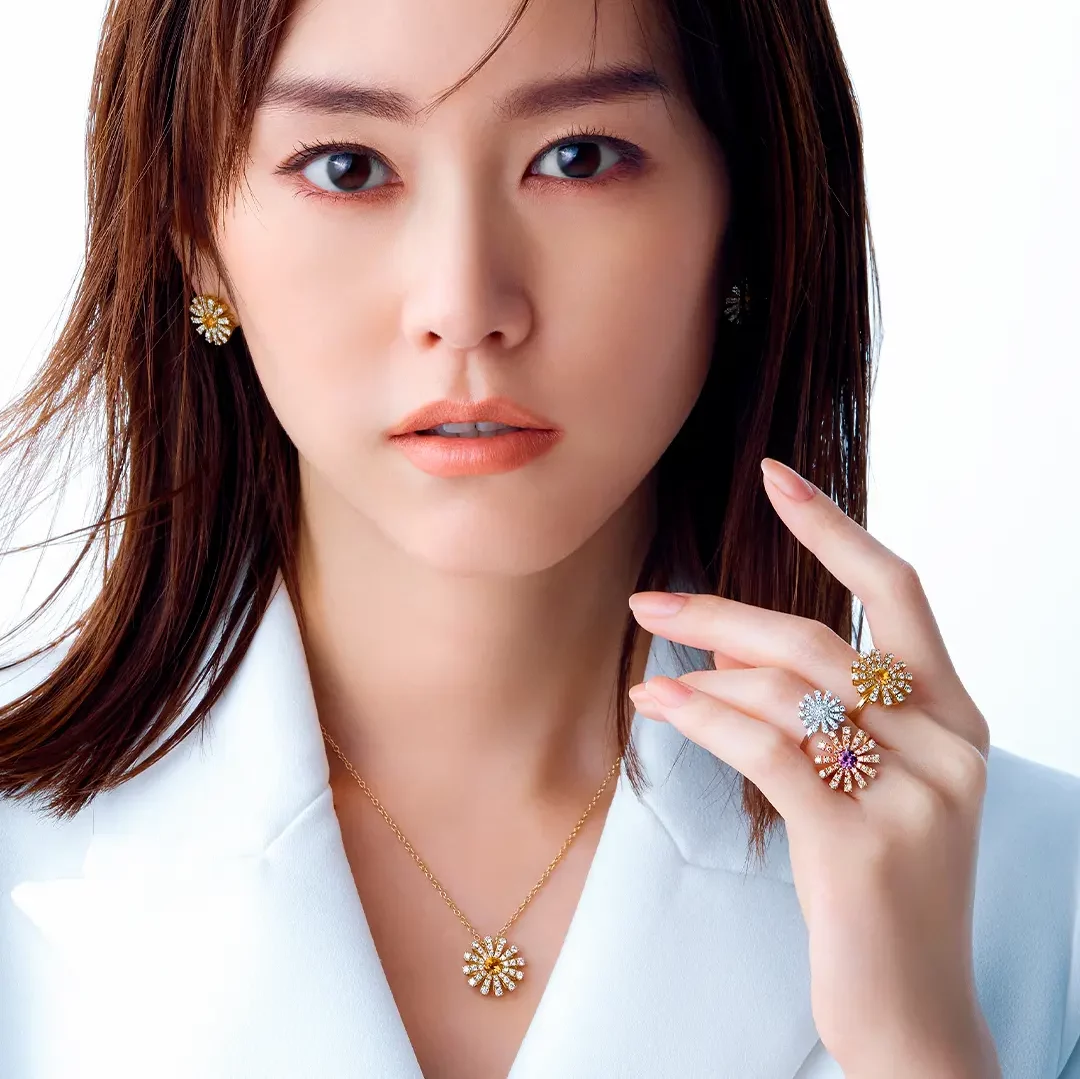 Price Range: $2,000 – $8,000
Damiani's merchandise is the definition of timeless. They're the perfect go to for any classic piece, and their wide variety of gemstones and metals guarantees that you'll be able to find what you're searching for.
If that's not enough to entice you, free shipping, engravings, returns, and jewel insurance are just a few of the perks that come with shopping at Damiani.
---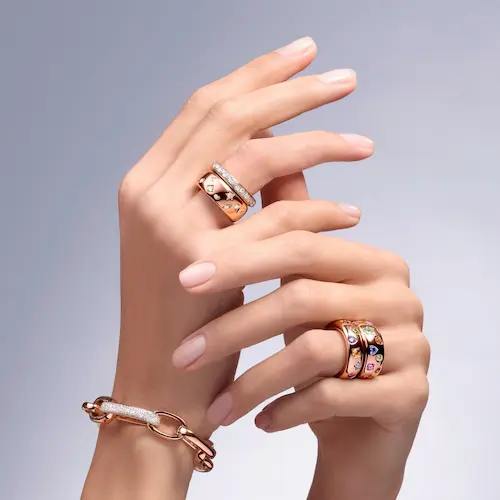 Price Range: $2,000 – $8,000
Pomellato never misses the mark when combining luxury items with colorful, positive, and youthful designs.
Every piece is bright and happy, but still looks incredibly high fashion. Their website is refreshingly easy to navigate, allowing you to focus on only the enjoyable parts of your shopping experience.
---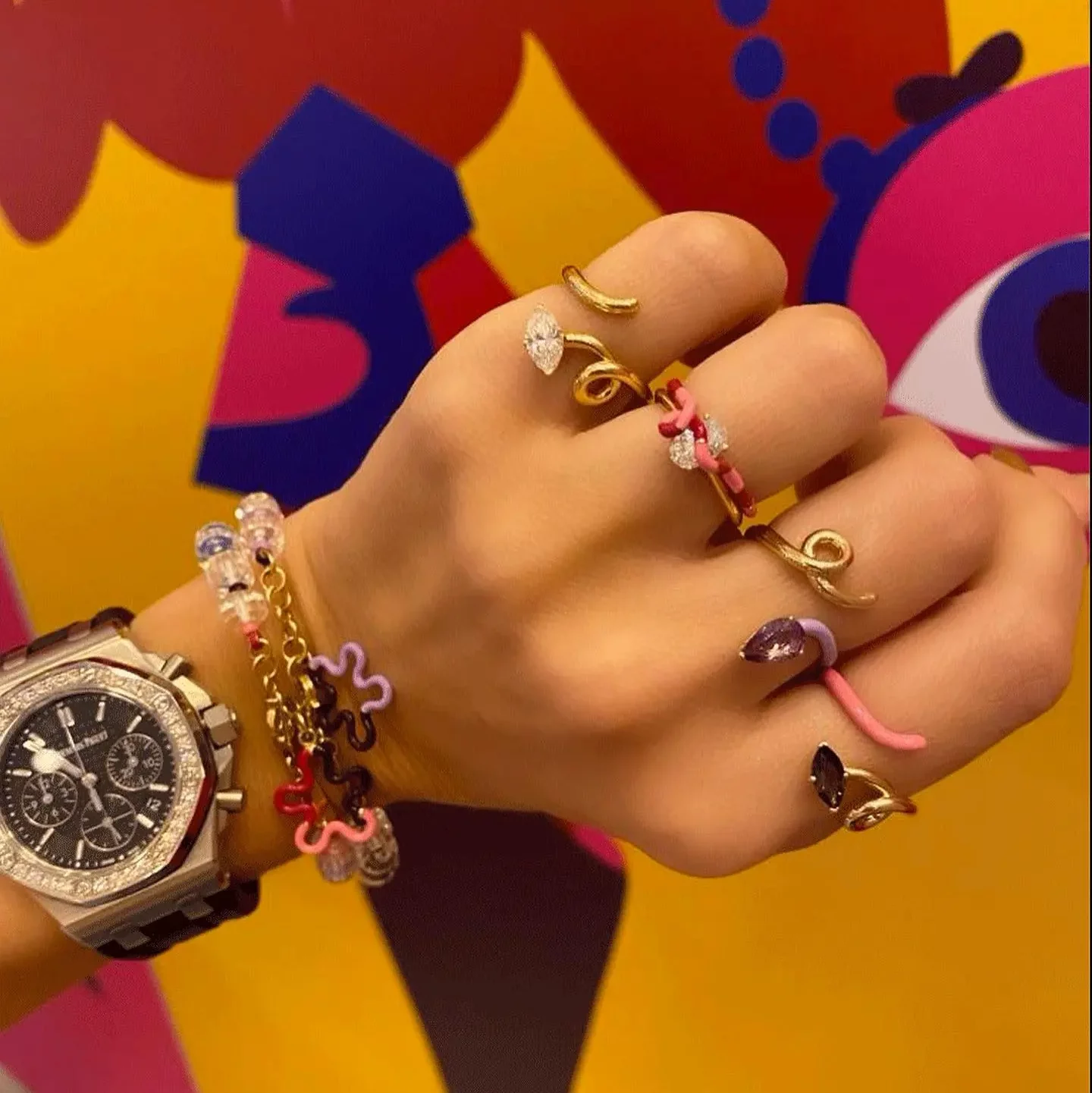 Price Range: $100 – $6,000
Just wait until you've seen Bongiasca's unconventional gem display. Their jewelry is on trend with everything Y2K. If that's your style, then this is the site for you.
We have no doubt you will be just as awed by their high hued, twist straw rings as we were. There is truly nothing like them. They even sell colorful, lively jewelry boxes to match!
---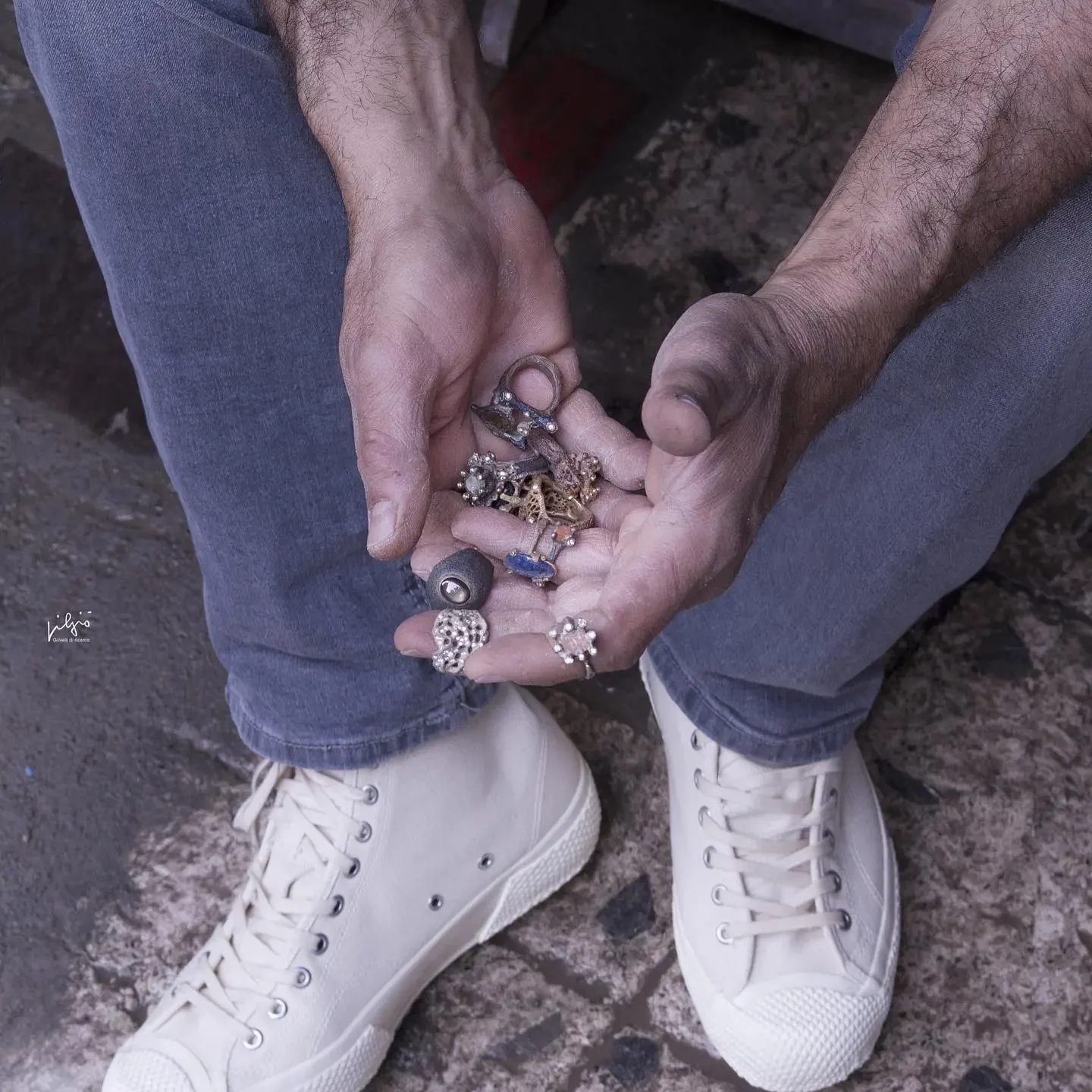 Price Range: $300 – $3,000
If Bohemian fashion is your niche, then Pilgio is the jewelry source for you. Their earthy and rugged pieces pair perfectly with anything Free People.
We're in love with how beautifully their gemstones blend in with their naturalistic metal working; to own a Pilgio piece is to own a treasured artifact.
---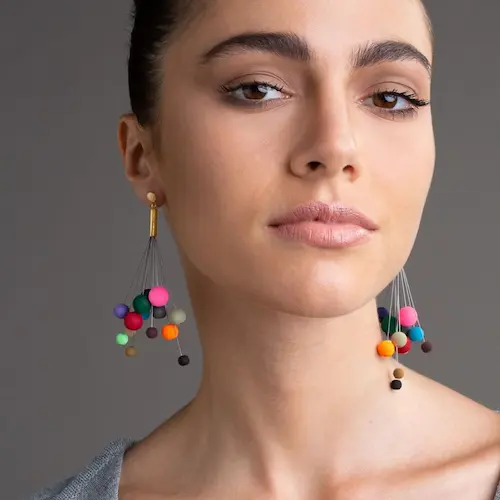 Price Range: $50 – $500
Perlei's statement necklaces and earrings are comparable to works of modern art. Bold and unique, putting in the work to do some translating is worth it to obtain one of their high quality, well crafted pieces.
Not only are their designs out of the box, they are easy on the wallet, allowing you to own a one of a kind, Italian statement necklace at a reasonable price.
---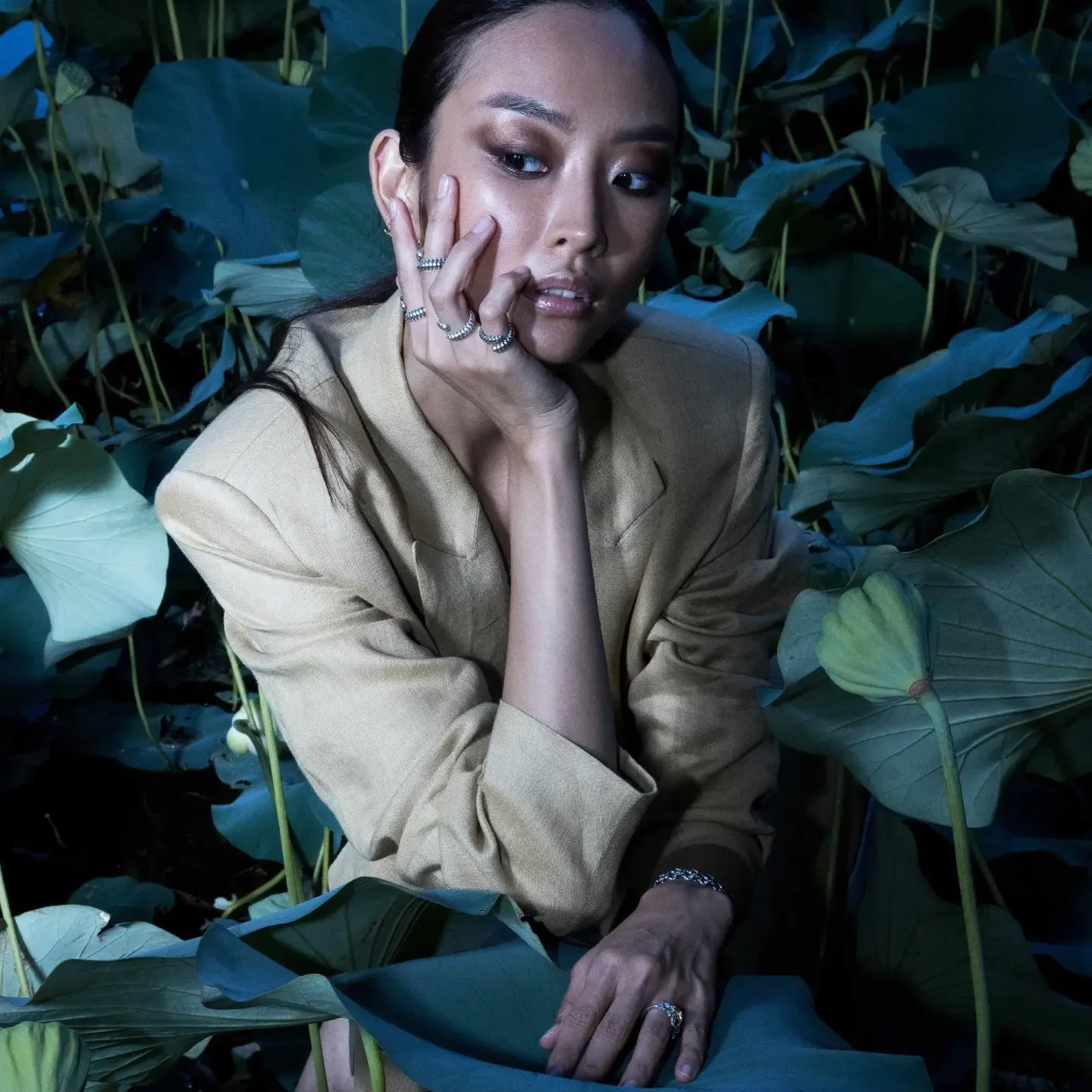 Price Range: $50 – $400
This Italian jewelry brand is going to be your go-to for all things alternative. Their impressive silver work provides endless possibilities for edgy jewelry to match the soft grunge look of your dreams.
Nove has a collection for almost every popular interest, including tarot cards, dog fever, and hardware products.
---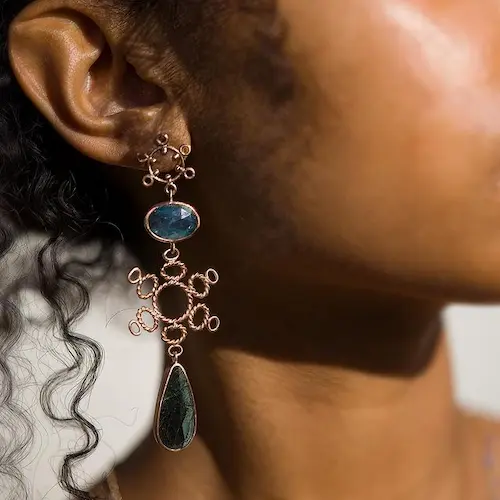 Price Range: $100 – $1,500
Agapanthus is everything that you imagine a classic Italian jewelry brand to be. It's striking, dramatic, and we want to own every piece they sell.
Their use of bold, large gemstones set in finely crafted gold is practically royal and will make you feel like a mediterranean queen.
---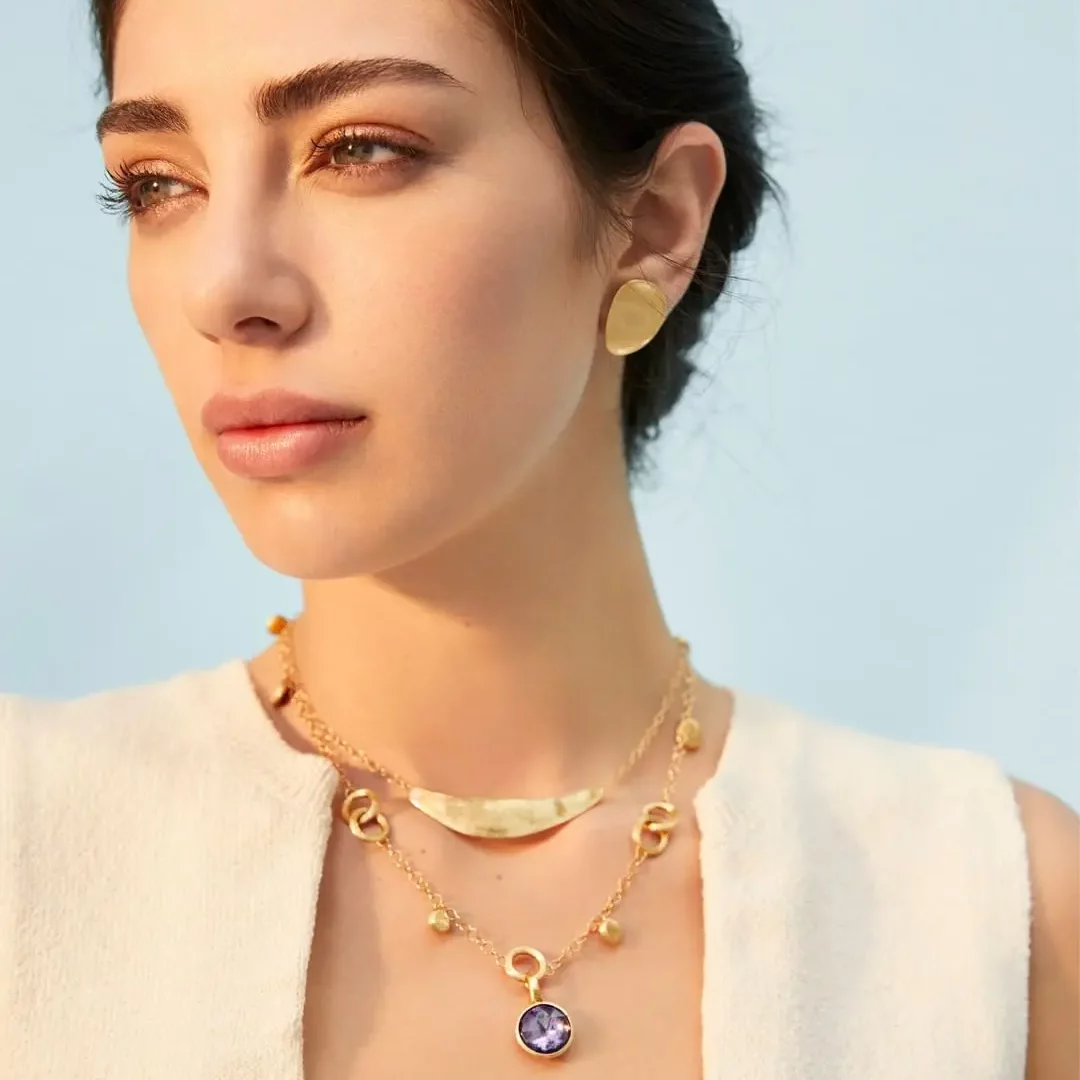 Price Range: $2,000 – $10,000
Perfectly dainty and perfectly gold, everything about Bicego's work is feminine and classy. Their website lists hundreds of products to choose from that will never go out of style.
Necklaces of pearl and mixed gemstones from Bicego are my personal favorite, but we have no doubt you'll be able to find your look of choice from their large list of minimalistic treasures.
---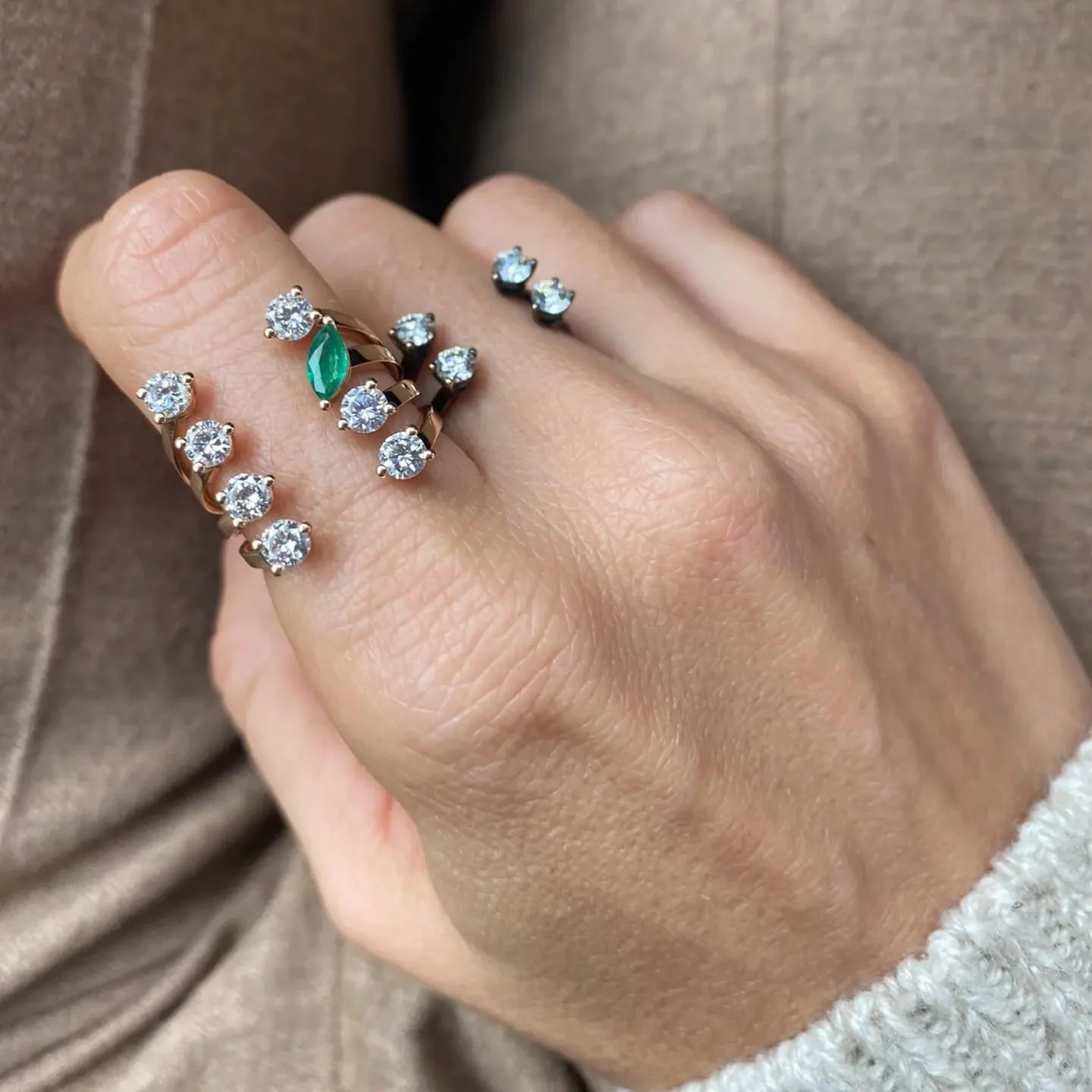 Price Range: $500 – $5,000
Delettrez is the queen of incorporating diamonds into everyday jewelry in interesting ways.
Her practical pieces are rich in one-of-a-kind style and new ideas as seen in her dancing diamonds collection, which utilizes movement to enhance diamond sparkle. She even has modular rings that double as earrings, giving the wearer two pieces in one.
---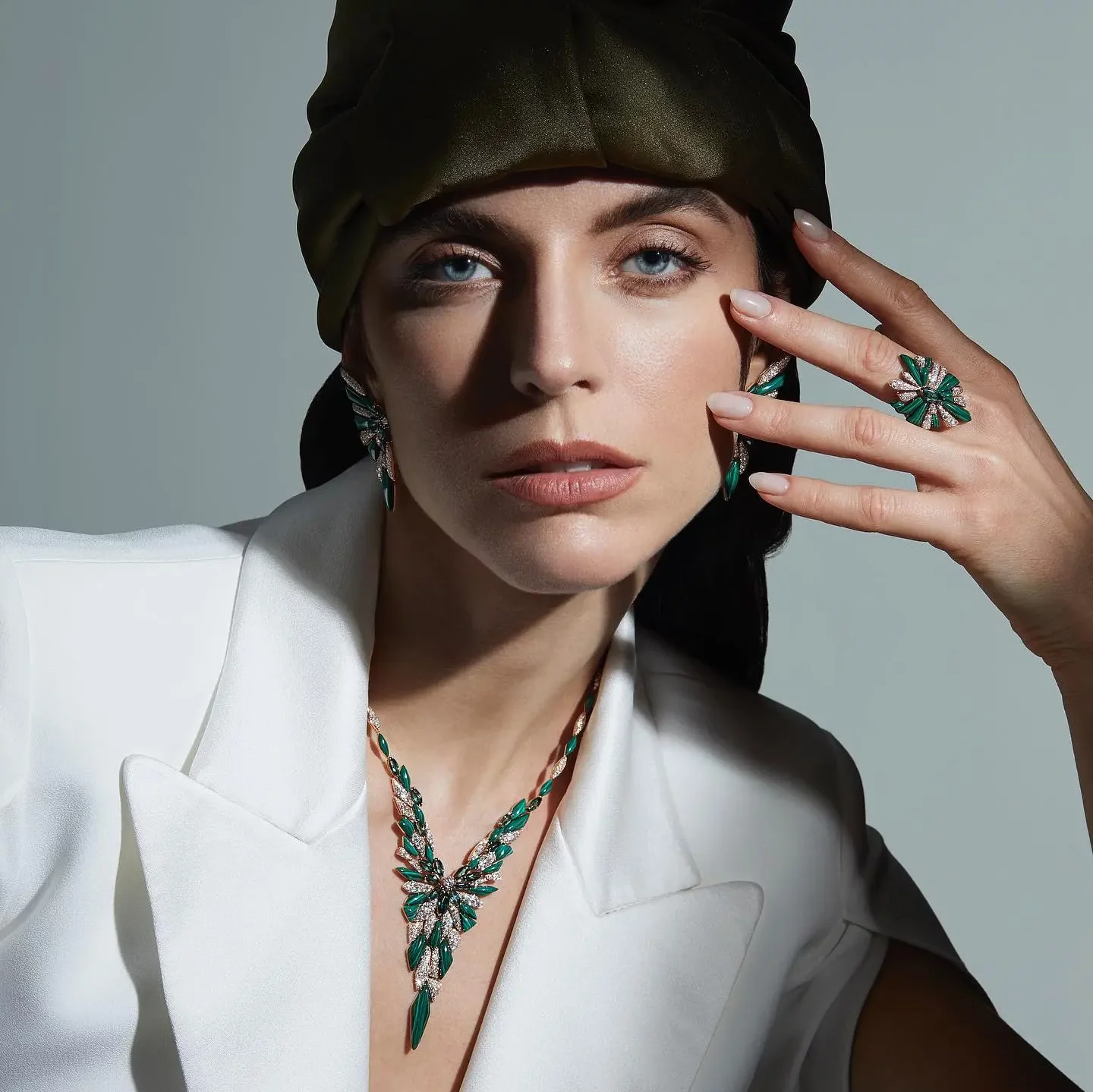 Price Range: $5,000 – $15,000
Utilizing small colored gemstones, Palmiero creates gorgeous patterns on sizable, bold jewelry.
Their pieces are the kind you'd find on the red carpet, or in the heist plans of Danny Ocean. Retail and exhibition join forces with this brand, as they hold events showcasing their precious goods all over the world.
Insomma (In Short)
We are grateful for Italy for a lot of reasons (including pizza, Prada, and bugattis). But no matter who you are or what you love, it's safe to say that these Italian jewelry designers will have a look that is perfect for you.