The bomber jacket: once a military staple designed to keep pilots warm and cozy when soaring hundreds of feet off the ground, has become a smitten part of the civilian catalogue. If you're wondering how to wear the classic bomber jacket, we've got you covered.
A timeless piece that bends and adapts to any situation, proving that the adaptability training given to military vets can be trapped inside an ordinary, yet powerful piece of clothing.
If you're a guy wondering how to wear this garment, keep reading for some ideas on how to wear a bomber jacket that's with the times.
How to Wear a Bomber Jacket
The Clean Cut and Casual
For the basic-lovers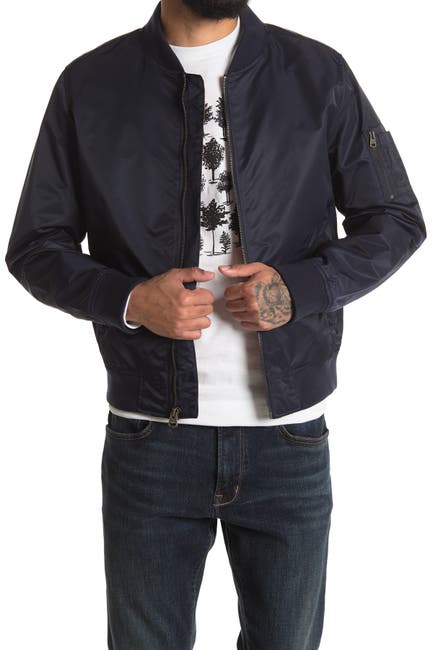 The casual bomber, simple and understated, yet hard to deny its overwhelming appeal. You want to look good, but don't want to peacock your way through life, the casual bomber is for you.
Simple, plain colors add a clean theme to your wardrobe. Paired with some jeans and a plain t-shirt, and you're undeniably ready for a good night out.
Want to look a bit edgier? Pair it with a plain-white tank top and some black jeans with ankle boots and you've become the punk rocker you always knew you were.
If it's really cold outside, don't be afraid to throw on your favourite hoodie underneath, giving the ensemble a different flavour. It can even pop to offset the plain color of the bomber.
The whole objective is to add just a bit of attitude to your outfit, and the bomber has it in spades. You're looking good, and people just might question whether or not to mess with you.
Neutral colors and solid block colors work best for this type of fit. Stick to your grays, olives, tamed reds, and casual khakis. Avoid the leather and go for a cotton or nylon fit to keep from breaking the bank.
The Professional
For the businessman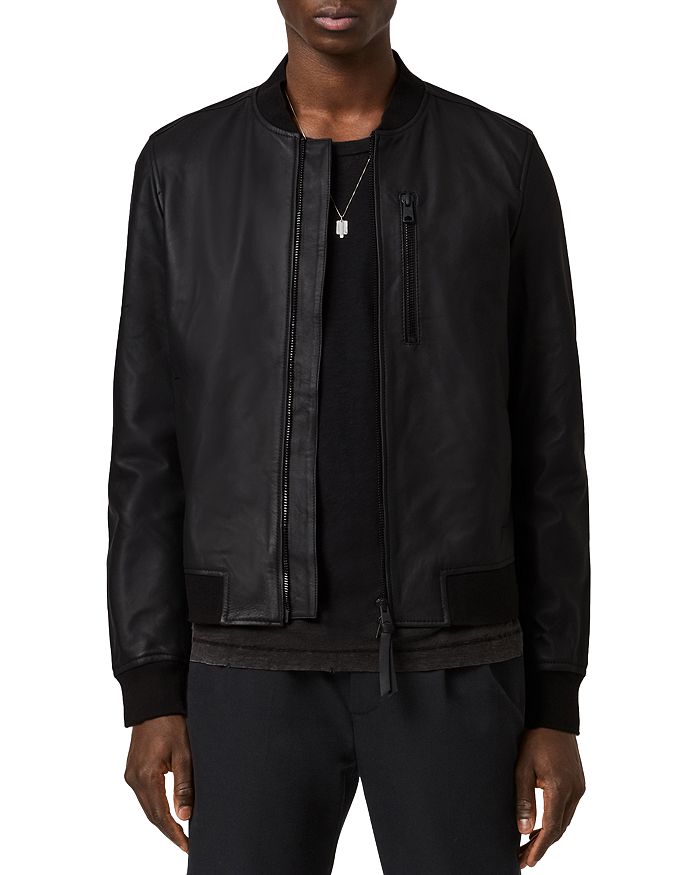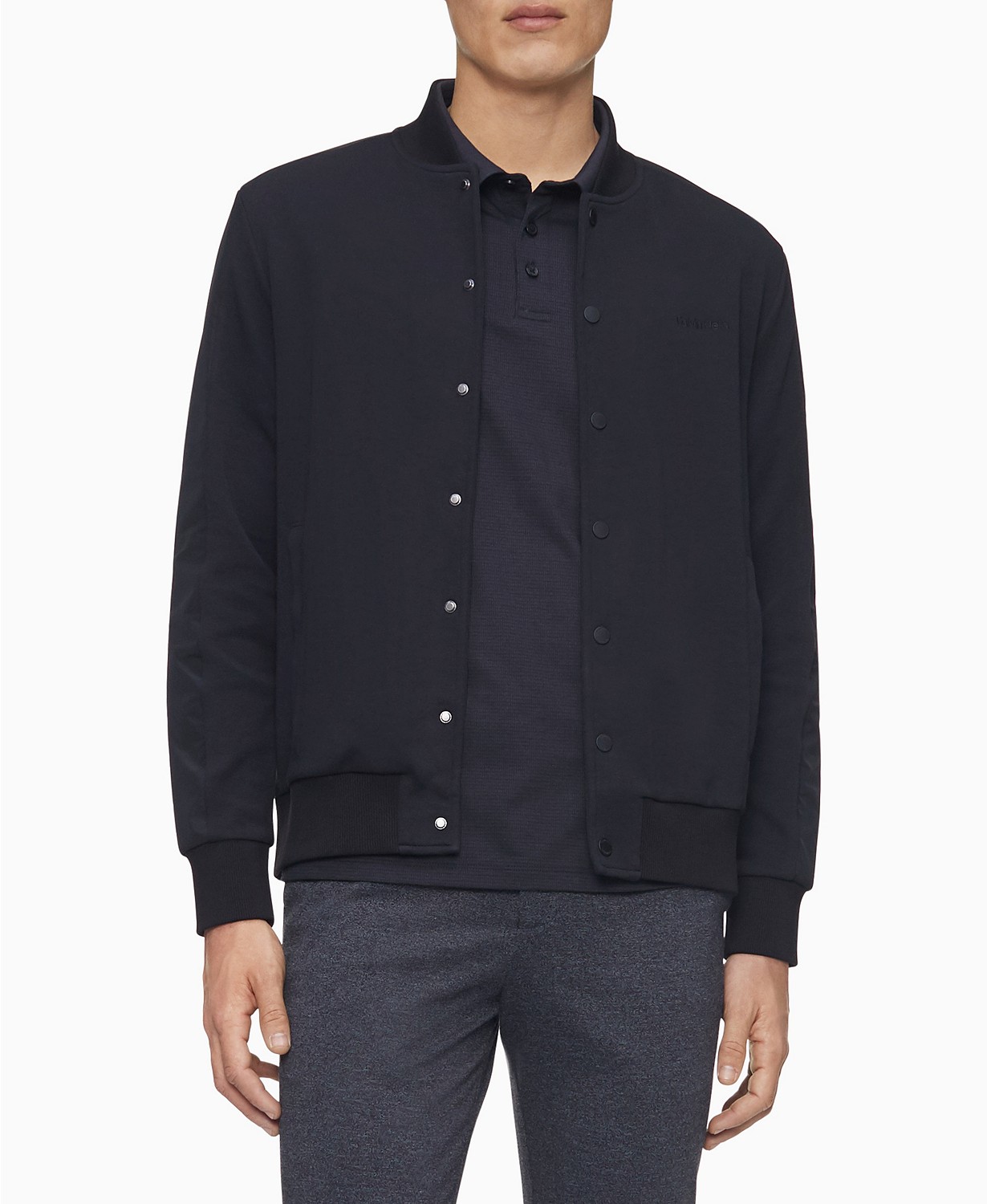 Can a bomber jacket even fit into a professional office setting? You bet it can! However, it is important to note, we don't want nylon, satin, or cotton for these fits. We want leather or suede.
If you're going to an office meeting, don't be too quick to grab your blazer. The bomber jacket acts as an excellent compliment to a professional ensemble.
A leather bomber fits right into a suit get-up. Paired with a clean, plain button-up and your favorite pair of slacks, you can slip right into the meeting, wingtips and all, with the bomber acting as your statement and your protection.
The bomber in a professional setting has an assertive aura. You care about how you look, you want to look like you mean business, and you want to do business your way. Any nonsense need be left at the door because with this coat, you did not come to play.
Remember that iconic photo of Dwayne "the Rock" Johnson in his black turtleneck and gold chain combo? There's important wisdom there that the Rock is trying to impart on you.
The turtleneck is a professional staple, but paired with a nice bomber and you've went from manager material to CEO candidate.
Stick to three colors for this option: white, black, and gray. While it may be tempting to go outside of these color schemes, this can throw off the balance of the outfit in a professional setting.
If you got green slacks or a burgundy blazer, stick with those and leave the bomber out of it.
The Peacock
For the bold and brazen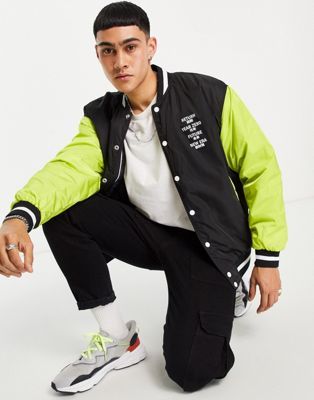 You're bold and brazen. Risks? That is just a Tuesday night for you. No longer will you be included in the similarly dressed masses, no, you own you and you choose to show-off.
That's where peacocking with a bomber comes into play.
The rest of your outfit is simple, it's not doing the talking, they are there to act as your support. Your bomber jacket is all the negotiating you need to do. Leave your pants and shirts all uniform and the same color, we don't need to be flashy here.
Instead let your bomber start rolling out the attitude. Let it be bright and patterned, let it shine, let it show off that you not only enjoy adventure, but that you are an adventure.
If you're feeling really spicy, don't be afraid to leave the normal realm of bombers. Ribbed cuffs and hems aren't the only thing on the menu!
Fur-lined collars and trench coat style bombers both add a bit of tang to your fits. Not only that, they retain the clean bomber look, and only a slight bit of pizzazz to keep the feeling the same, yet adding fierceness.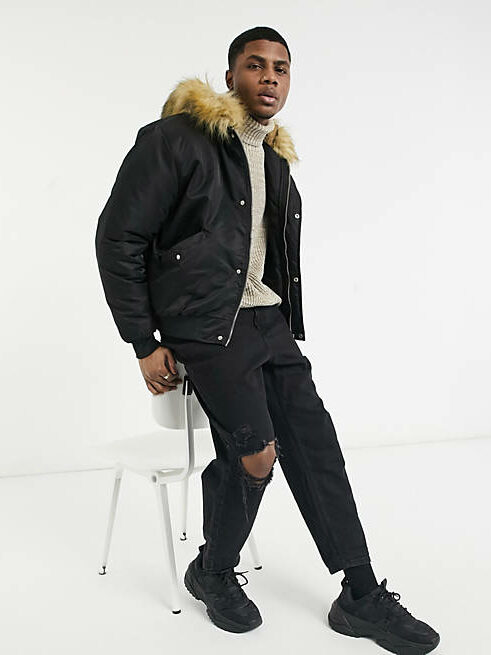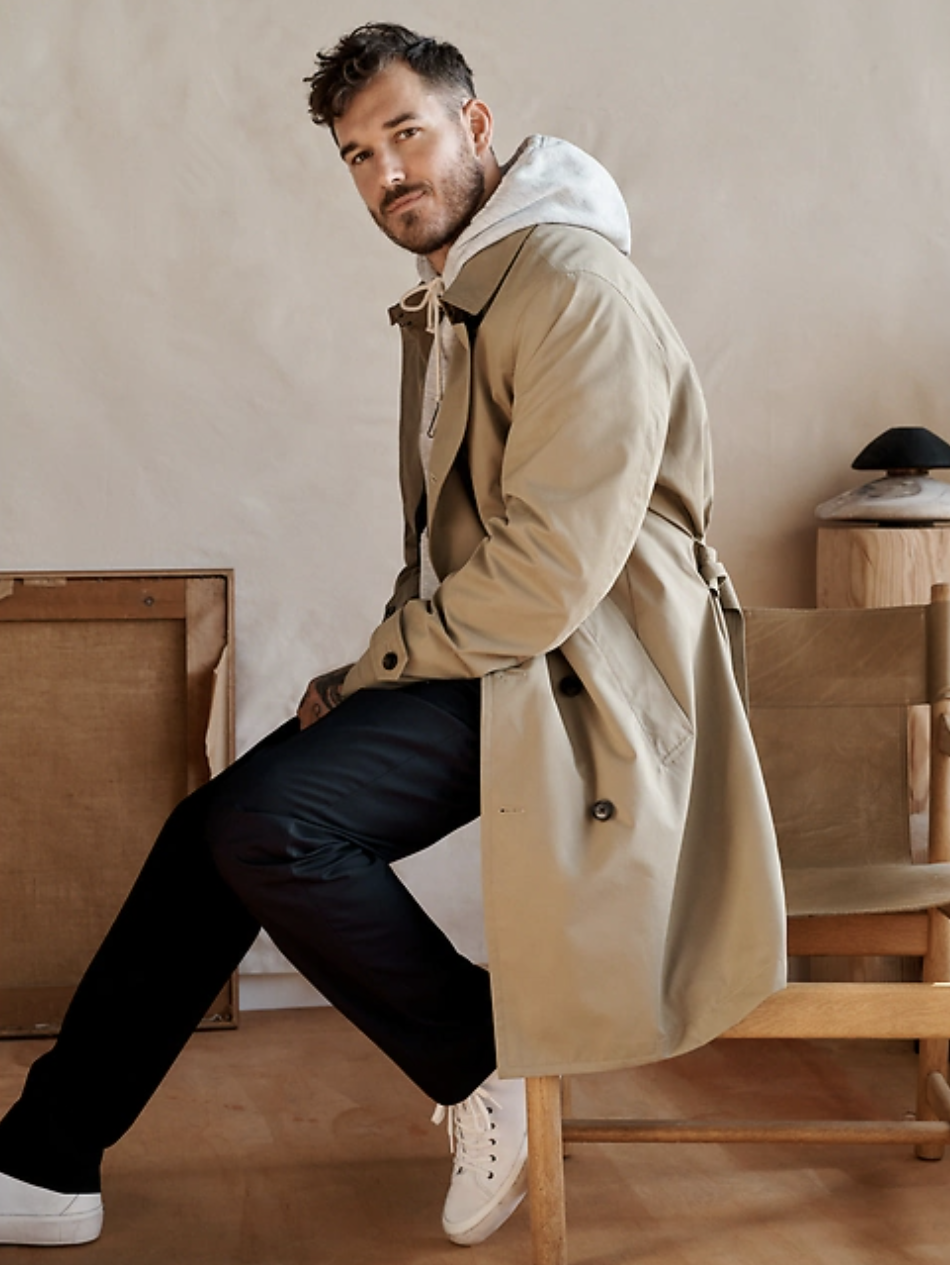 Don't be afraid to experiment with the color either! All other rules are non-existent here, so snag that bejeweled bomber with the red fur lining or the tie dye with bits of green, yellow, purple, and red.
Just remember, your jacket is the focus here, so don't draw attention away from it by mismatching your pants and shirts or going for a pair of bell bottoms with stripes on the side.
How a Bomber Should Fit
Originally an oversized piece, the bomber has been modernized for a slimmer fit for a cleaner look. Make sure that your cuffs stop right at the edge of your wrists before the hand and that the hem doesn't dip below the belt.
Shoulders should sit square and firm and the body should have just enough room for a layer or two underneath, but not more.
A Quick Recap
For a casual night, opt for nylon, cotton, or satin bombers. Also be sure to match it up for a look that is clean and casual. Jeans welcome here!
Bombers are for the professional in the office. Leather and suede can really make you look sharp and convey that you mean business.
If you're going to experiment, keep the rest of your wardrobe neutral so that the bomber is the star.
Make sure your bomber is a slimmer fit rather than looser.
UP NEXT: What to Wear with Black Jeans: 17 Ideas for any Season