Looking for the best Gucci belt dupes? You've come to the right place.
Gucci is an iconic Italian brand that is always at the forefront of the high-fashion industry, and for good reason. 
Using high-quality materials paired with incredible production and talented designers, Gucci offers items made with extreme care and detail.
We adore Gucci as much as the next aspiring wealthy person, but there's a reason why our wallets start sweating every time we even think of purchasing a designer item.
In particular, Gucci belts are one of the best accessories one can own—not just because of the amazing quality and fashion statement, but also because of the bragging rights that come with sporting the famous GG logo. 
However, not everyone can afford such luxury, and that's why we have a solution to temporarily quell your designer needs.
Keep reading to see 5 Gucci belt dupes that look so good you'll think they're the real deal.
RELATED: 16 Best Designer Handbags That Are Worth Buying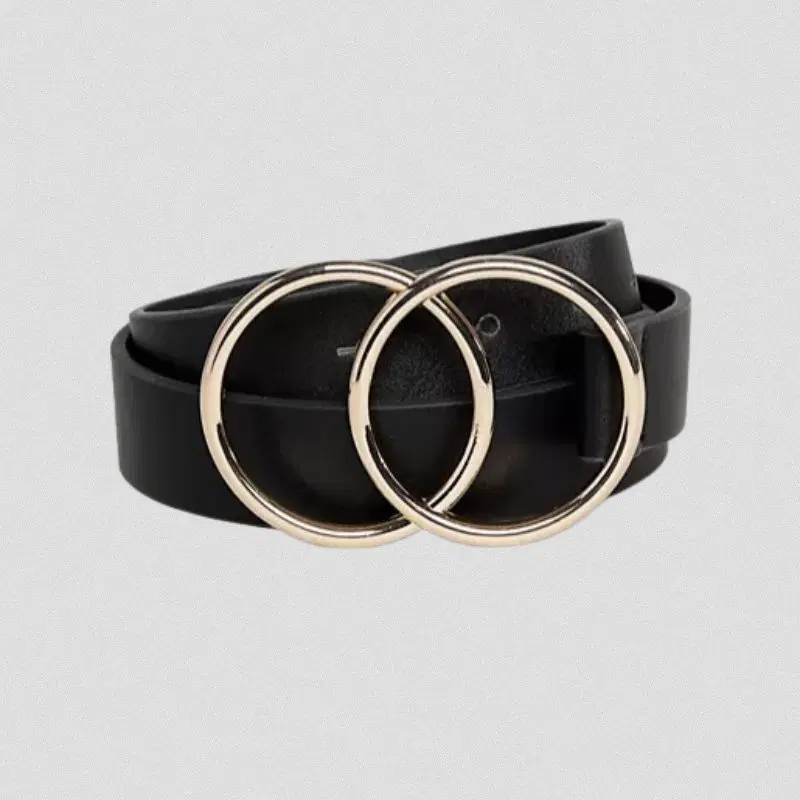 This belt is a dupe for Gucci's Slim Black Leather Belt with Double G Buckle, which is a classic, easy-to-pair belt that can be worn on the hips or around the waist. 
The original Gucci belt is $420, but this ASOS DESIGN dupe is less than $15! Plus, it even features the double circles reminiscent of Gucci's double Gs.
---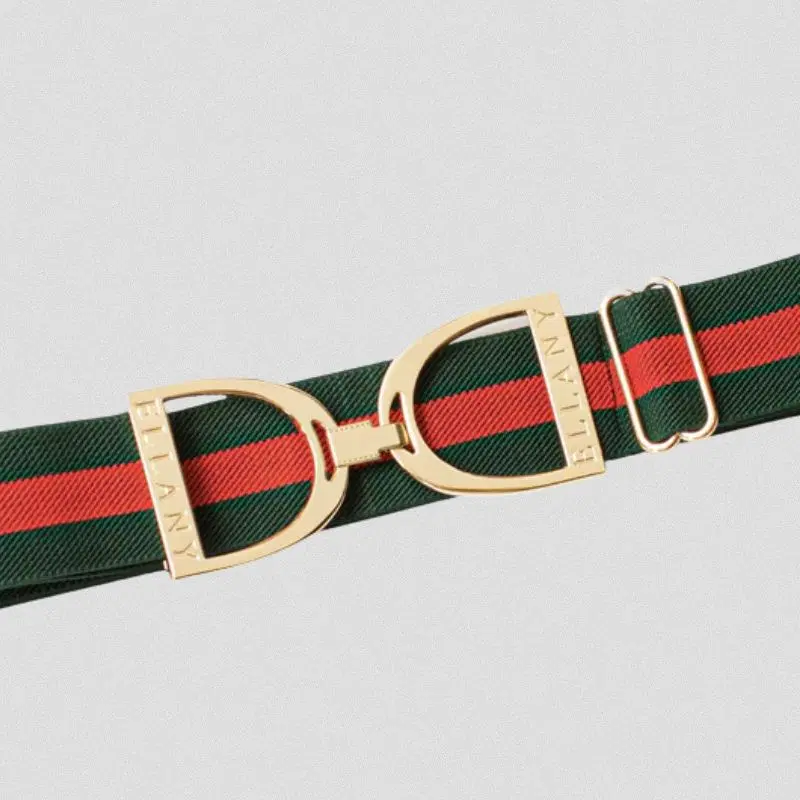 A dupe for Gucci's $330 Green and Red Web Belt, this elastic belt from Ellany Kingston is striped similarly in color and could easily be mistaken as a Gucci item.
This belt is priced at $45 and is adjustable and comfortable as it's not made out of leather. If the double G look isn't your kind of vibe, this belt could be perfect for you. 
---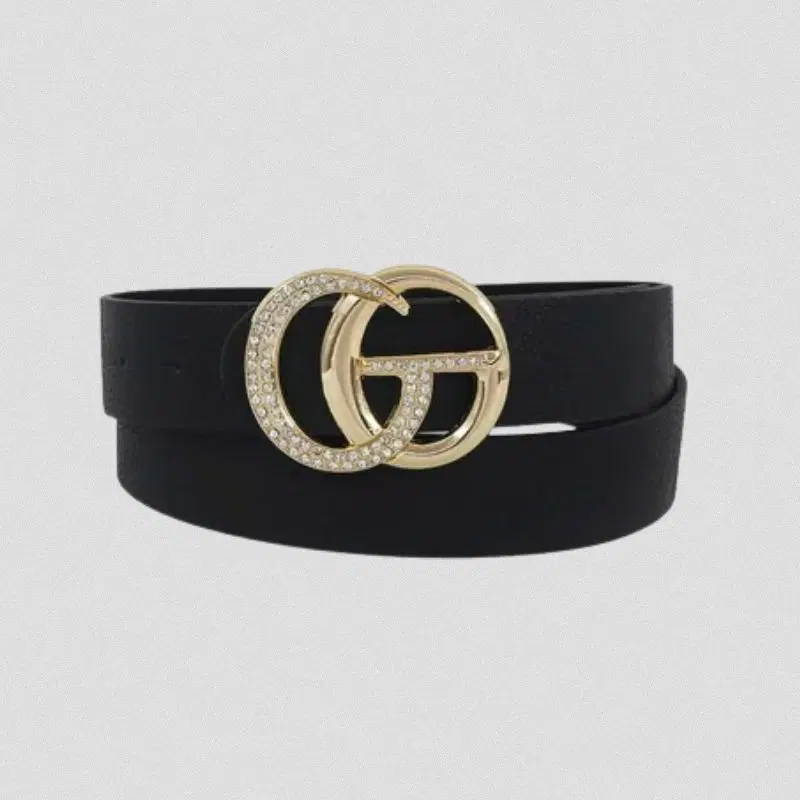 This belt can be purchased from Walmart for an impressive $25 rather than its Gucci dupe at a whopping $490. However, the resemblance to Gucci's Black Leather Belt with a Pearl Double G Buckle is uncanny.
This Gucci belt dupe is so believable upon first glance you won't even think twice about it! We love the big buckle and its seamless imitation of Gucci's double Gs. 
---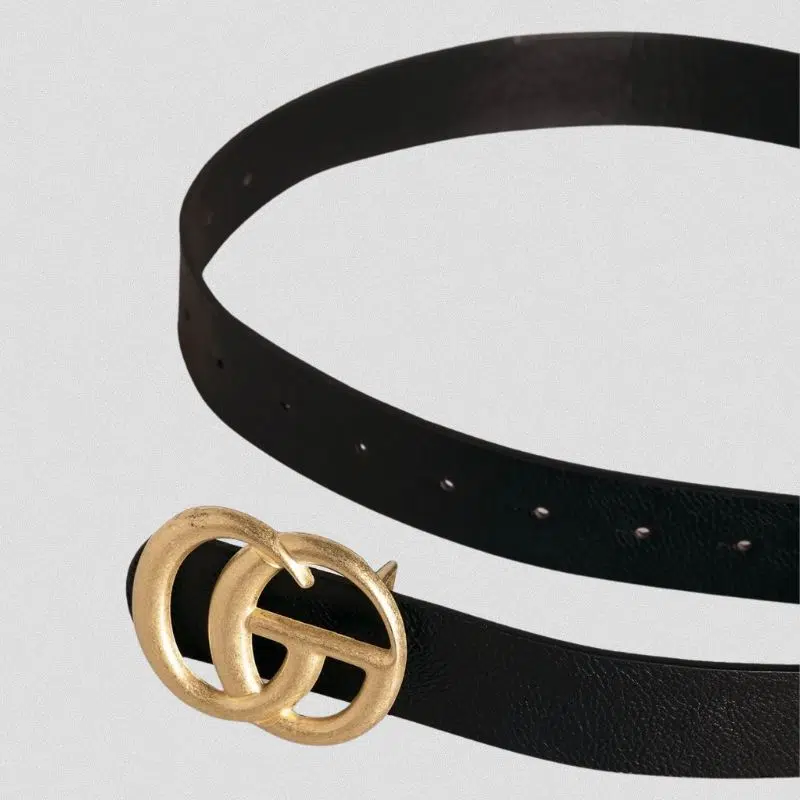 This belt from Shop Priceless is a great dupe for Gucci's GG Marmont Thin Leather Belt.
For $18 rather than $420, you can enjoy this faux leather belt that mimics Gucci's sought-after double G stamp.
This dupe also comes in 3 different colors and is well-received by shoppers! 
---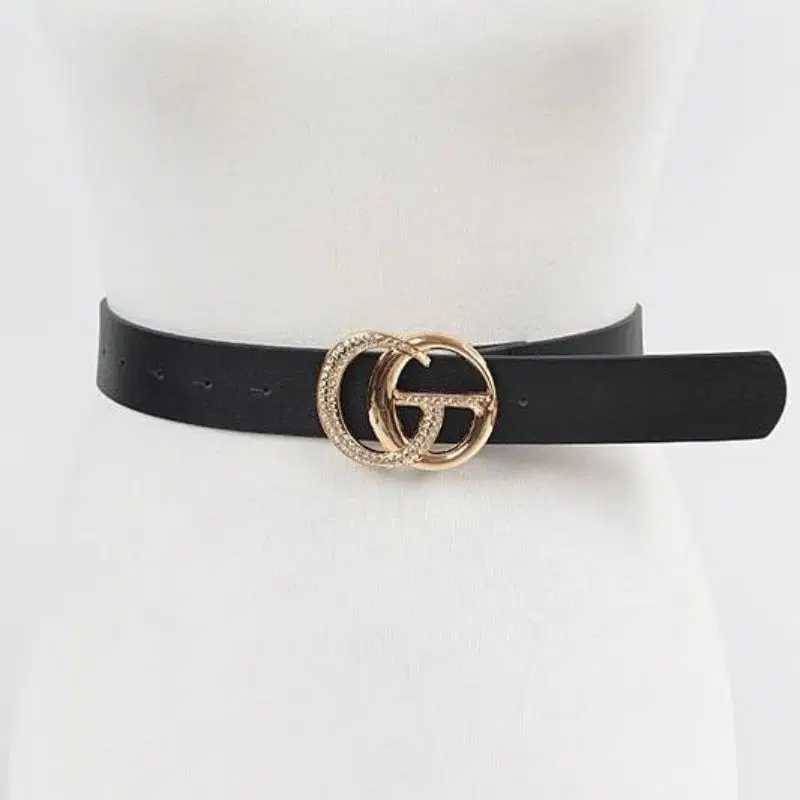 For $30, you could own this incredible dupe for Gucci's Black Leather Belt with a Pearl Double G Buckle, saving you from having to shell out $490. 
This chic and classy dupe can elevate any outfit with its Gucci-inspired design.
In Conclusion
Who said fashion had to empty your pockets? With these Gucci belt dupes, your wallet no longer has to stress and your closet will be happy.
Until you're ready to make that investment shopping for a designer brand, we hope these belts make your wardrobe shine!