We're all looking for that game-changing product that will give our skin a healthy natural glow.
Well, Glow Recipe is dedicated to making that happen. With fruit-based and clean formulas, Glow Recipe wants to provide effective, innovative skincare solutions for everyone.
They create products for a variety of skincare concerns, making them a good choice for all skin types. Their products are promised to leave you with radiant, glowing skin, but do they actually work?
Keep reading our Glow Recipe reviews to find out.
What is Glow Recipe?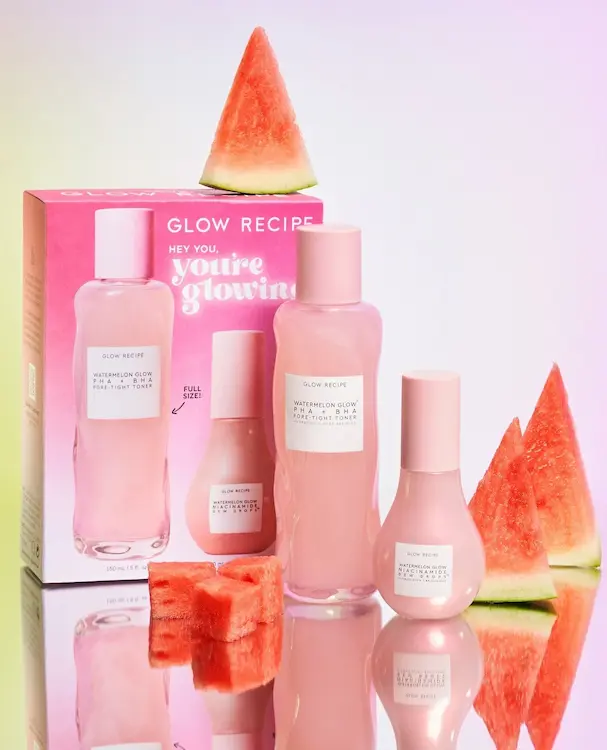 Glow Recipe is a Korean skincare brand founded by Christine Chang and Sarah Lee. They understand that your skin's needs today are different from what they were yesterday and different from what they will be tomorrow. 
They take care to include powerful, clinically proven ingredients in their products while excluding all the bad stuff. Their products are clean, vegan, and cruelty-free.
Glow Recipe also understands that beauty standards today are impossibly high, and so they strive to set realistic expectations. They refuse to use words like "flawless" and "ageless" with their products for that reason.
To add the cherry on top, Glow Recipe is committed to sustainability and charitable causes – like their Glow for Good social impact program.
To help you figure out which Glow Recipe products are right for you, they even designed a skin quiz to help. They also have a blog – The Glow Edit – with tons of helpful information surrounding skincare. 
Glow Recipe Reviews
Here's how Glow Recipe measures up for most customers: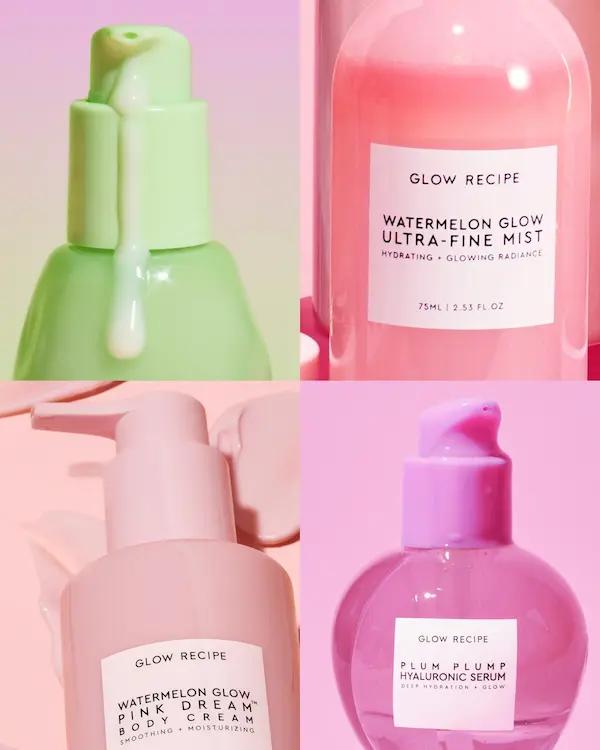 Overall: ★★★★ 4 stars
For the most part, users of Glow Recipe products had glowing reviews. Customers noted that not only do Glow Recipe products smell heavenly, but they also really help with skin concerns like acne, redness, oiliness, and many others. 
On the negative side of things, some customers found the formulas to be a little strong for their skin, which led to adverse effects.
Others noted that the customer service through Glow Recipe's website wasn't the best. Several customers noted that they never received their products, or that they received no response when trying to return a product.
If you're worried about this, Glow Recipe products can also be bought through more reliable retailers like Sephora, Amazon, or even Kohl's. 
Pricing: ★★★★ 4.3 stars
Glow Recipe has a range of prices, from $10-15 for cleansers and toners, and $30–$40 for moisturizers and serums. These prices are a bit steep if you're used to The Ordinary, but similar to competing brands like Soko Glam and Peach & Lily.
Overall, customers generally think that Glow Recipe is worth the price.
RELATED: 13 Affordable Skincare Brands That Really Work
Quality: ★★★★ 4.5 stars
The majority of customers thought that Glow Recipe products were effective and great at balancing their skin. Their products go above and beyond, delivering real results.
Given that many of their products are made with fruit extracts, some people with more sensitive skin may break out or experience redness, so while Glow Recipe does have products designed for sensitive skin, they may still be too strong for some.
Overall, however, Glow Recipe really does make your skin glow.
Shipping: ★★★ 3.9 stars
For the US, shipping is free for $50+ orders, and express shipping is free on orders $100+. For orders under $50, shipping is a flat rate (for most) at $6.95. Standard shipping typically takes 5-8 days.
Shipping to Canada takes 5-15 days and costs $17.50. They can also ship internationally to any of the countries they list here.
However, a number of reviewers noted that they didn't receive the products they ordered directly from Glow Recipe, so if that worries you, it may be better to go through a retailer like Sephora or Amazon. 
What Customers Are Saying
To summarize, here's what customers are saying about Glow Recipe:
Products are clean and effective for most skin types.
Prices are higher than drugstore prices, but still generally affordable.
Some products are too strong for those with sensitive skin.
Customer service through Glow Recipe isn't completely reliable.
Mini sizes are a good way to try out products before splurging on full sizes.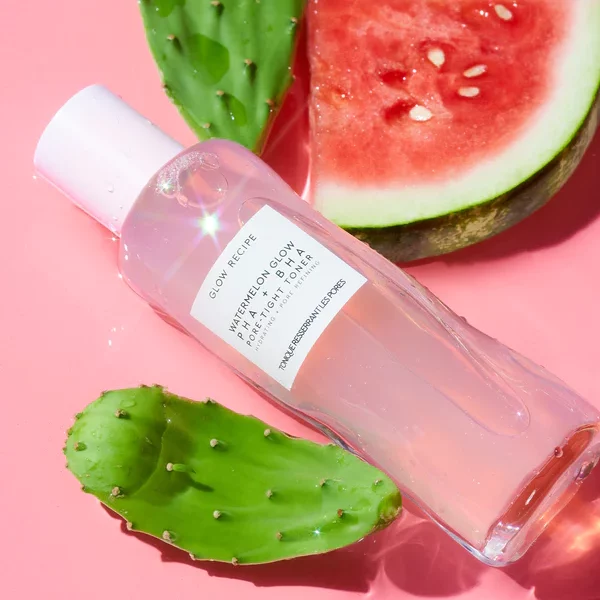 This toner is inspired by the Korean Aqua Peel Facial, which exfoliates and hydrates to reveal smooth, clear skin. It contains watermelon, cactus water, PHAs and BHAs, hyaluronic acid, tea tree extract, and cucumber.
Customers loved how this toner improved the look of their pores. It has a thicker consistency than most toners, so many customers also loved how it felt and how it made their skin look dewy.
Those who disliked the toner thought the formula was too harsh on their skin or experienced breakouts.
---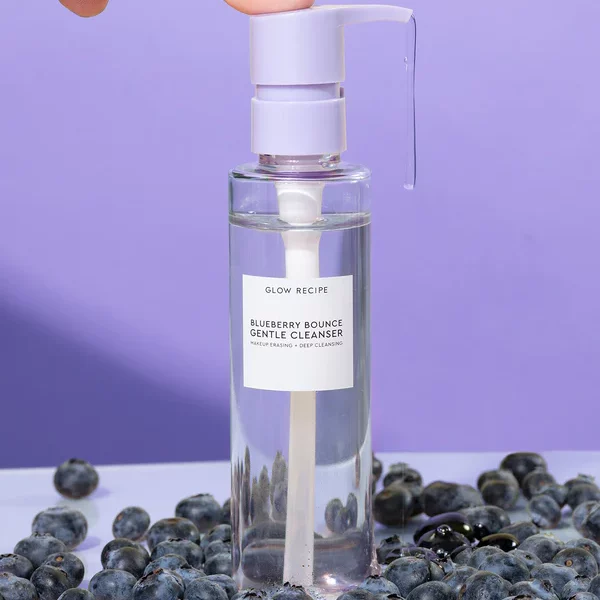 This product won the Byrdie Skincare award for the best gel/foam cleanser in 2019.
It removes makeup, cleanses, and acts as a clarifying mask. It's formulated with blueberry extract, hyaluronic acid, AHA, and hydrating suds to deeply cleanse and nourish without stripping skin.
Reviewers loved this product because it didn't overdry their skin, or irritate sensitive skin. However, other reviewers experienced flakiness and clogged pores.
---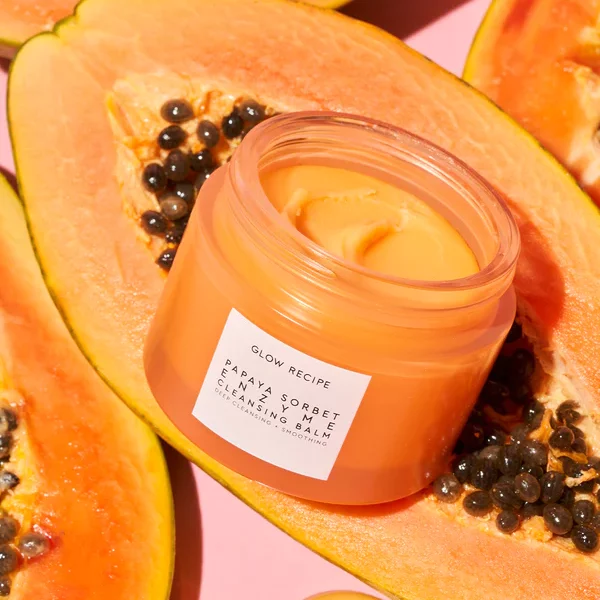 This cleanser won 3 awards: the Hello Giggles Beauty Awards 2021, the Women's Healthy Beauty Awards 2021, and the POPSUGAR Women-Owned Beauty Awards 2021.
It's designed to melt away oil, makeup, and dirt with papaya enzymes, papaya extract and seed oil, blueberry extract, camellia japonica seed oil, and apricot kernel oil.
Lovers of this product like that it removes makeup easily without leaving a film or being hard to wash off. Those that dislike it experienced breakouts or found that it was too oily for their skin.
---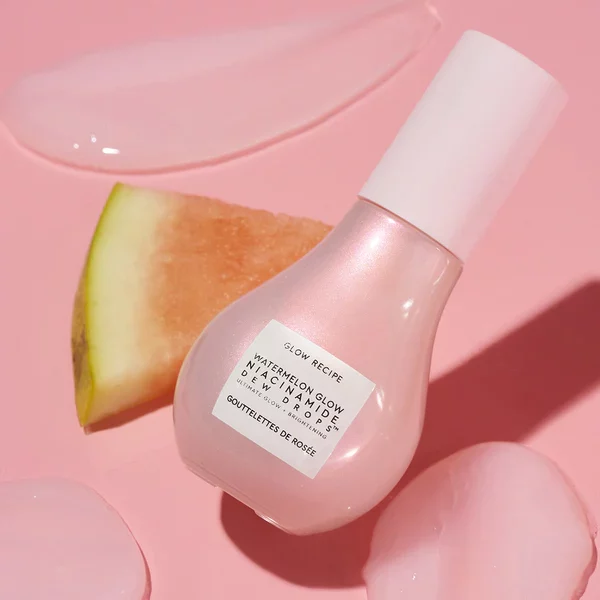 This product is designed to highlight and brighten the skin and reduce dark spots. It's formulated with watermelon, niacinamide, hyaluronic acid, and moringa seed oil.
Positive reviewers for this product loved how it hydrates and makes skin look plump and dewy. Negative reviewers for this product experienced stickiness upon application or rash.
Conclusion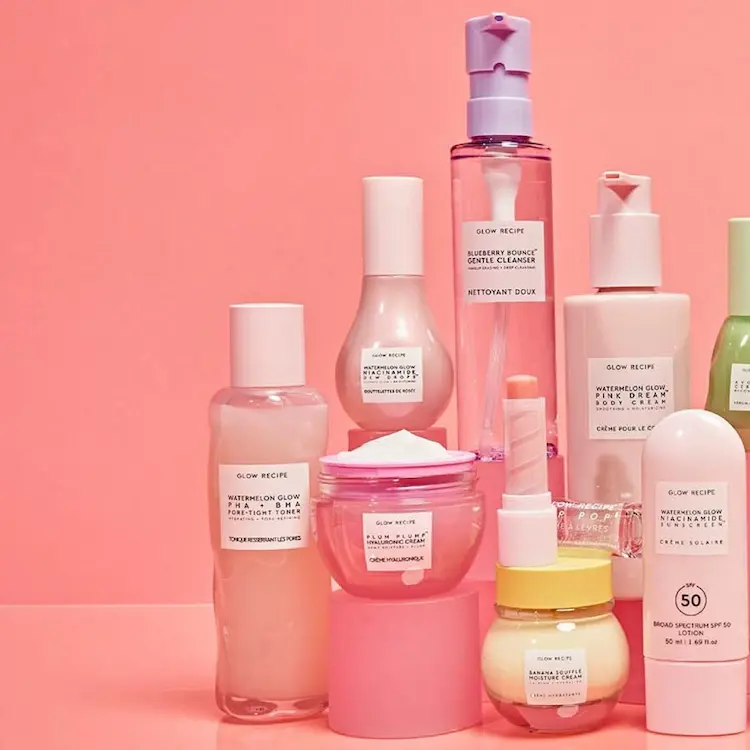 Glow Recipe may not be for everyone, particularly if you have really sensitive skin, but plenty of customers have given amazing Glow Recipe reviews.
If you're looking for something clean, made with natural fruit extracts, looks cute on your countertop, and is designed to brighten your skin, Glow Recipe is definitely worth a try.
However, based on the number of people who either didn't receive products, or had trouble with customer service, we would definitely recommend going through another retailer (Sephora, Amazon, etc.) to try them out.
Returns
Returns in the US are free if returned within 30 days and eligible for a refund. International orders, however, including Canada, are not eligible for return. You can also shop through Amazon or Sephora to get free returns.
Alternatives