Those who are looking for reliable prescription eyewear are always on the hunt for the best quality and most cost-effective option. It also helps to have a vast selection to choose from, which the in-store experience can somewhat limit, and that's where Glasses USA separates itself from the rest.
In this Glasses USA review, you'll learn about what the brand offers and whether they're worth the investment in the long run.
What is Glasses USA?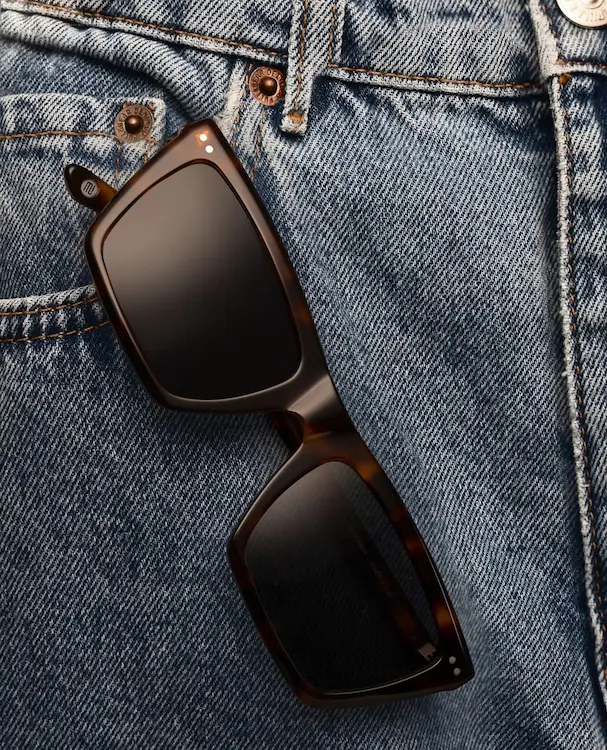 Offering a large selection of eyewear for men, women, and children, Glasses USA aims to provide their customers with an affordable approach to the eyewear they need. 
Known to be the largest online retailer for high-quality designer and house eyewear brands, it seems they have a little something for everyone.
From an excellent range of styles and lens types, you'll find options for single-vision and multifocal needs, as well as an array of Rx sunglasses and solutions for sports, children, digital protection, and more.
Glasses USA Overview
It may be overwhelming at first when you visit their website, but they've made it pretty simple to search and find what you need. Easily sort between eyeglasses, sunglasses, or by a specific brand name.
They offer band names from affordable to mid-range to designer, so you can find something regardless of your budget.
They also have solutions for those who use contacts, and if you're looking to save some money, spend some time in their sale section, which is stacked with all kinds of deals.
Glasses USA Reviews
It's evident that the company knows how to market its products and boasts quite a few enticing claims, but we will be diving into overall ratings to see if they are really worth it.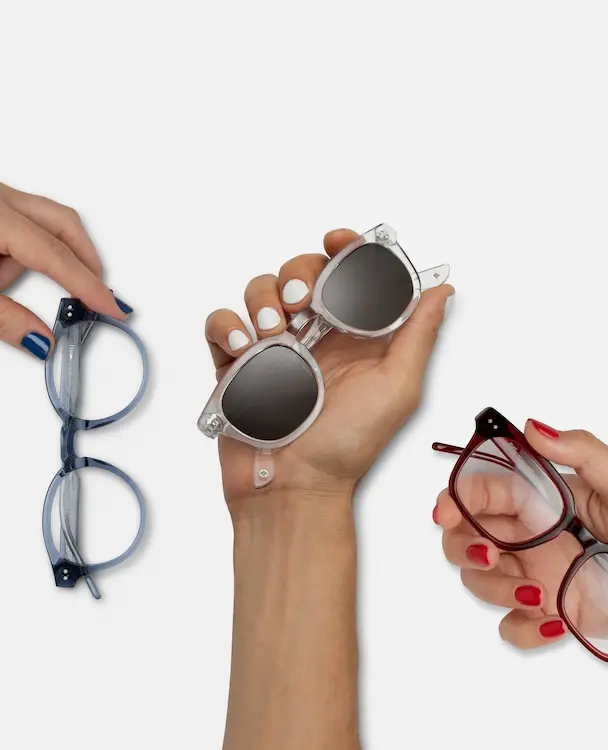 Overall Rating: ★★★★ 4.25 Stars
After diving into the many reviews you can find about the company online, it quickly became apparent that most people are pretty satisfied with the brand. Not only do shoppers appreciate the fair pricing, but most seem to be quite surprised with the good quality of their glasses. 
Many shoppers also love the 14-day free returns policy. That being said, Glasses USA reviews are fairly mixed when it comes to customer service as some people have had a lackluster experience (although most say they get the job done).  
Pricing: ★★★★ 4.5 Stars
Most people don't have complaints when it comes to their pricing as their eyewear is pretty affordable across the board. When you tack on the extra savings you can find in their sale section, it's clear how they can be so competitive with costs. 
With a 100% money-back guarantee, shoppers tend to be fairly confident with their purchase and can get exactly what they need without the trouble of in-store visits. As an added bonus, first-time customers also get access to great deals (such as 65% off your first frame at the moment). 
Quality: ★★★ 3.75 Stars
Although their products generally come at a good price, some people feel these cheaper prices reflect in the quality of their eyewear. The lenses tend to hold up well, but most complaints pertain to the rigidity of their frames. 
Some reviews mention an overall cheap feel to their frames, but it doesn't seem like this is a deal breaker for most shoppers. 
Shipping: ★★★★ 4.25 Stars
Free shipping is included on all orders and generally takes around 7–10 days to arrive. If you'd like to expedite your items, you can pay a little more to get your order within roughly 3 to 7 business days.
International orders can take around 14 days to arrive, but this is also subject to additional delays if there are any hold-ups in customs. Nevertheless, most of their customer base has no qualms with the consistency of their shipping.
Customer Service: ★★★★ 4 Stars
This is an area that the company could work on a bit, as reviews are fairly mixed between happy with the customer service to substantially confused and frustrated.
It's clear they could be a bit more attentive to customer concerns, but we don't feel this should lead you to question your first purchase.
They do offer a 14-day money-back guarantee and free returns, so they seem to want their customers to be happy with their orders (plus there is a 365-day warranty in case of any defects).
What Customers Think
If you really want an unfiltered look at a company's reputation, it's always advisable to look at what previous and current customers think. We searched through hundreds of reviews and found the following points to be most common among Glasses USA reviews.
Great prices
Huge variety of glasses styles and brands
Customer service could be improved
Shipping is relatively hassle-free
Lens quality is pretty good, but some frames seem light and flimsy 
The return policy is a bit short, but luckily returns are free
People love the customized, online experience 
People love that they offer virtual glasses try-on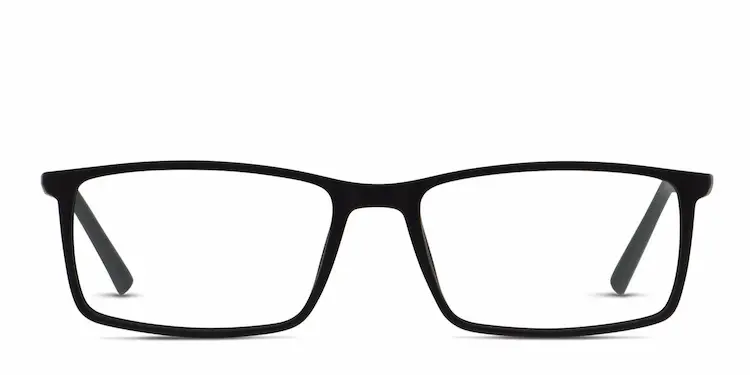 With over 800 different options to sort through, their men's sections contain a vast mix of quality eyewear. You can sort through the catalog with parameters such as frame shape, eyewear category, brand, lens type, size, and more.
From neutral to more out-there styles, the company offers a brief quiz that can help you hone in on precisely what you're in need of. Shoppers can also utilize their "try online" feature, which lets you see how the eyewear will look on your face.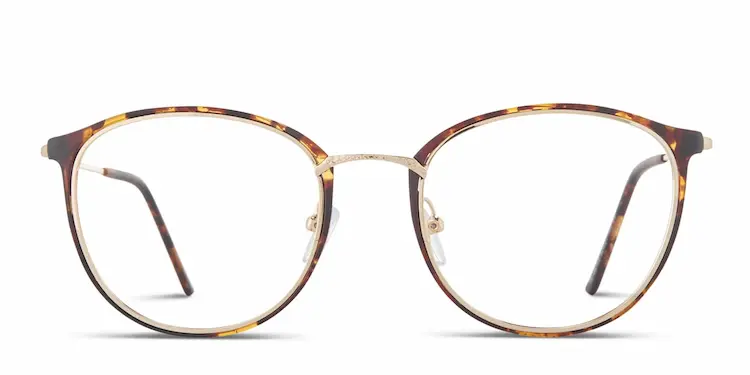 Women have even more to choose from as their section boasts over 1,000 different results, each with its own unique flair. With similar features as the men's section, ladies can find eyewear that's fitting for their health and aesthetic needs. 
You won't have any difficulty finding a color that you like, and you can use their "try online" feature to ensure they're a good fit before buying.
Return Policy
There's always the chance you may not like the eyewear you end up with, and Glasses USA offers customers a 14-day window to initiate a free return on their website.
They make it easy to process, but considering the window is pretty short, you won't want to wait too long if you're having trouble with your glasses. 
FAQs
Where Is Glasses USA Located? 
Although the company has a global reach and substantial presence online, its main office is headquartered in New York.
Who Is Glasses USA Owned By? 
Daniel Rothman may have founded the company, but at this point in time, Glasses USA is a part of Optimax Eyewear Group, which is a key player in the success of the brand.
How Long Does Glasses USA Take To Make Glasses? 
This depends on the type of glasses you're looking for. Generally speaking, it could take 3–6 business days for your eyewear to be produced, depending on the style and materials used. 
Final Notes
Searching for a reliable eyewear company may seem like an endless pursuit, but Glasses USA aims to be the one-stop shop you need. Their entire goal is to disrupt the norms of the eyewear industry, and so far, it seems like what they have to offer is entirely worth it. 
Most shoppers love this brand for their eyewear needs. Although there are a few complaints from customers who feel their frames are a bit flimsy and you get what you pay for, you can always rely on their free returns policy.  
Glasses USA Alternatives