A good hair day every day? GHD's flat irons claim to be the answer. Check out our unsponsored GHD flat iron reviews below.
Sometimes our hair doesn't want to cooperate with us and we end up going to work feeling frazzled, disappointed, and frustrated. But with GHD's flat irons, your hair will always be styled exactly as you want, making you feel confident, stress-free, and ready for the day.
GHD claims to give customers professional hair styling tools that are used by professionals all around the world so that every day is a good hair day.
What are GHD's Flat Irons?
GHD flat irons are 3x Allure's Best Beauty Award winners for best flat iron. They are pre-set to the scientifically proven best temperature for maximum hair styling, 365°F. These irons are meant for those who want to get a professional hairstyle every morning.
They have an array of flat iron designs for different hair as well as other award-winning beauty products.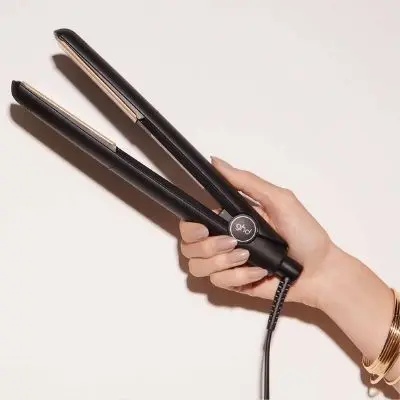 At A Glance
Pricing: $150-$300
Worth trying? Yes. If you're serious about styling your hair, GHD flat irons use ceramic-heat technology for salon-quality results.
Similar brands you might like: L'ange Hair, Dyson
GHD Flat Irons Overview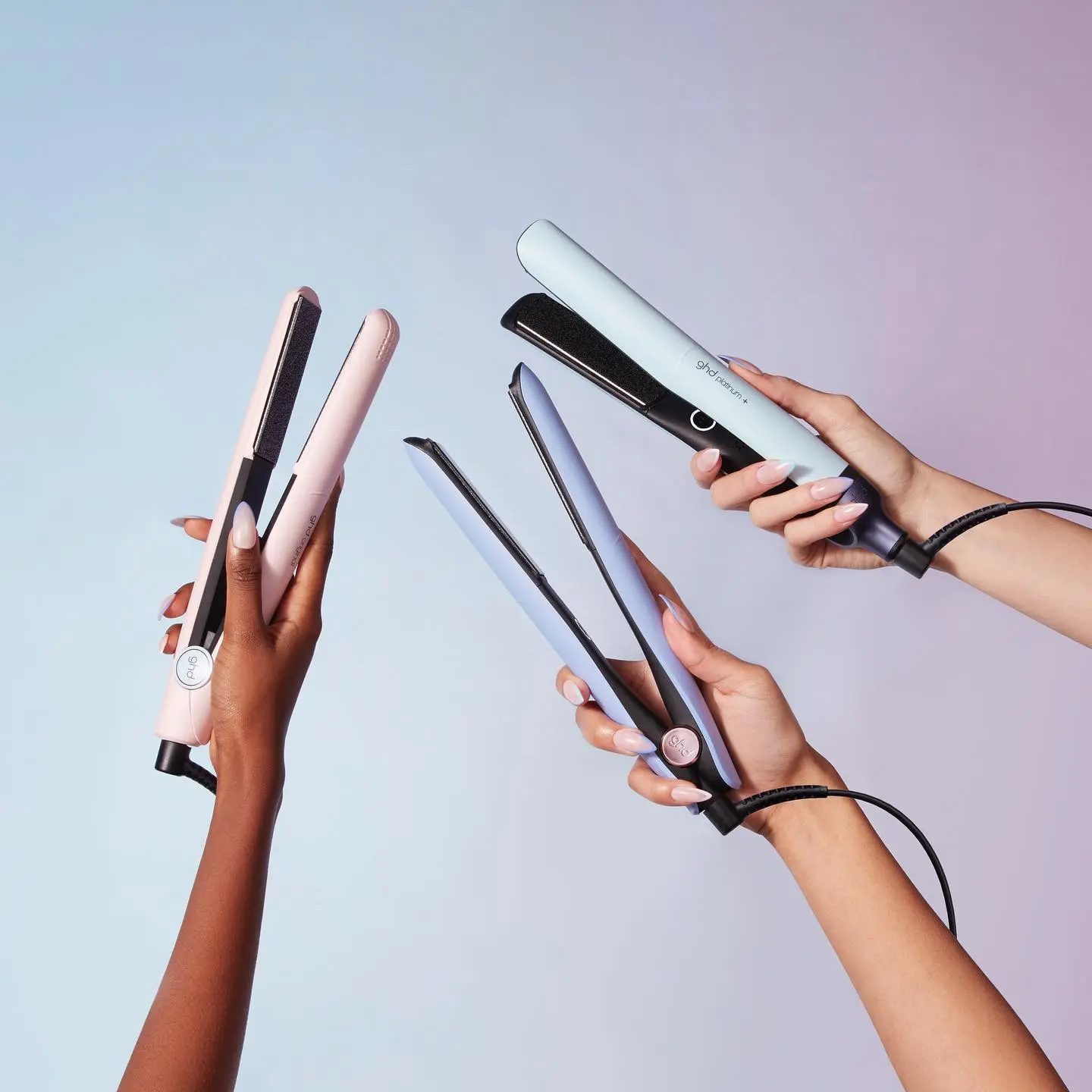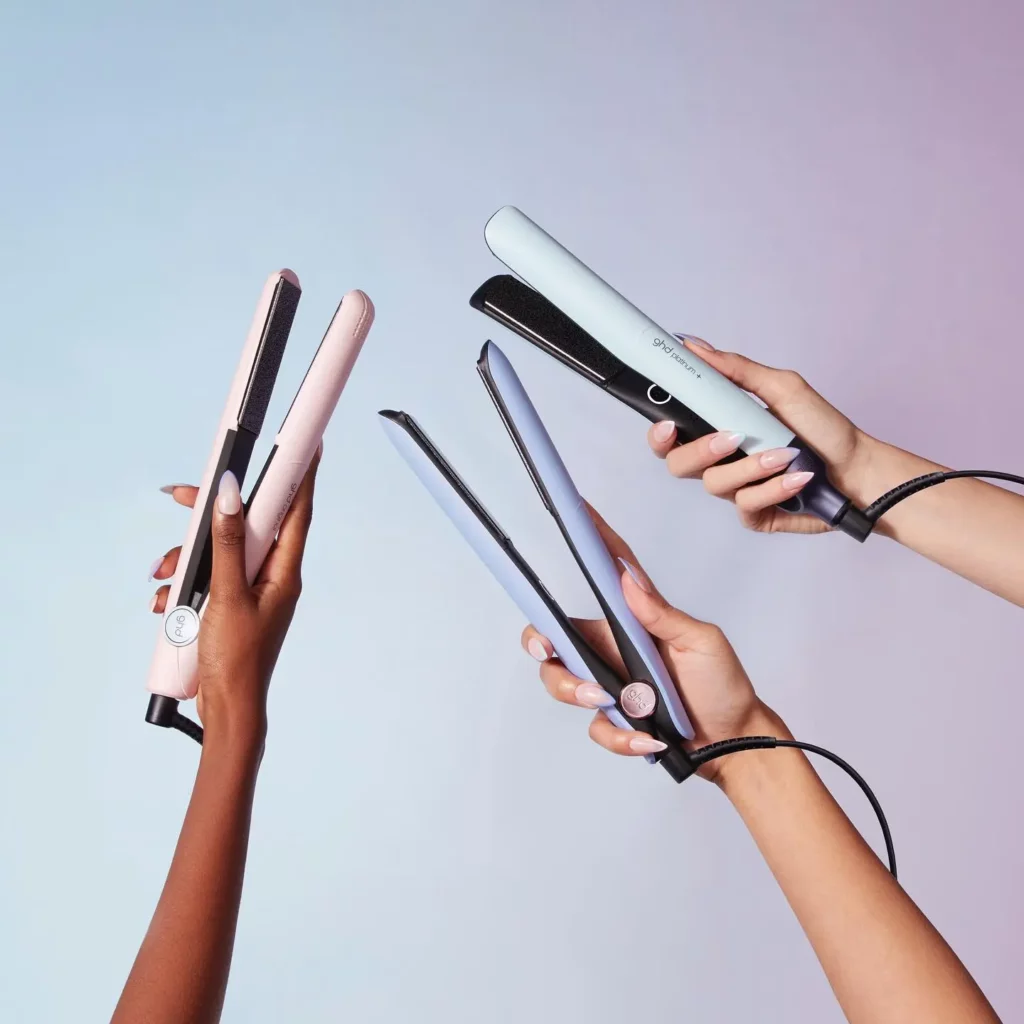 GHD started in 2001 with the intention of helping modern women achieve "Beautiful Ambition." Their mission is to fuel women's ambition's in their personal lives by making them feel beautiful.
They also launch limited edition collections where they donate a percentage of the income to breast cancer research and charities.
GHD also became the UK's number one recommended styling brand and a global leader in professional styling tools. Their products have won more than 300 beauty awards.  
GHD Flat Iron Reviews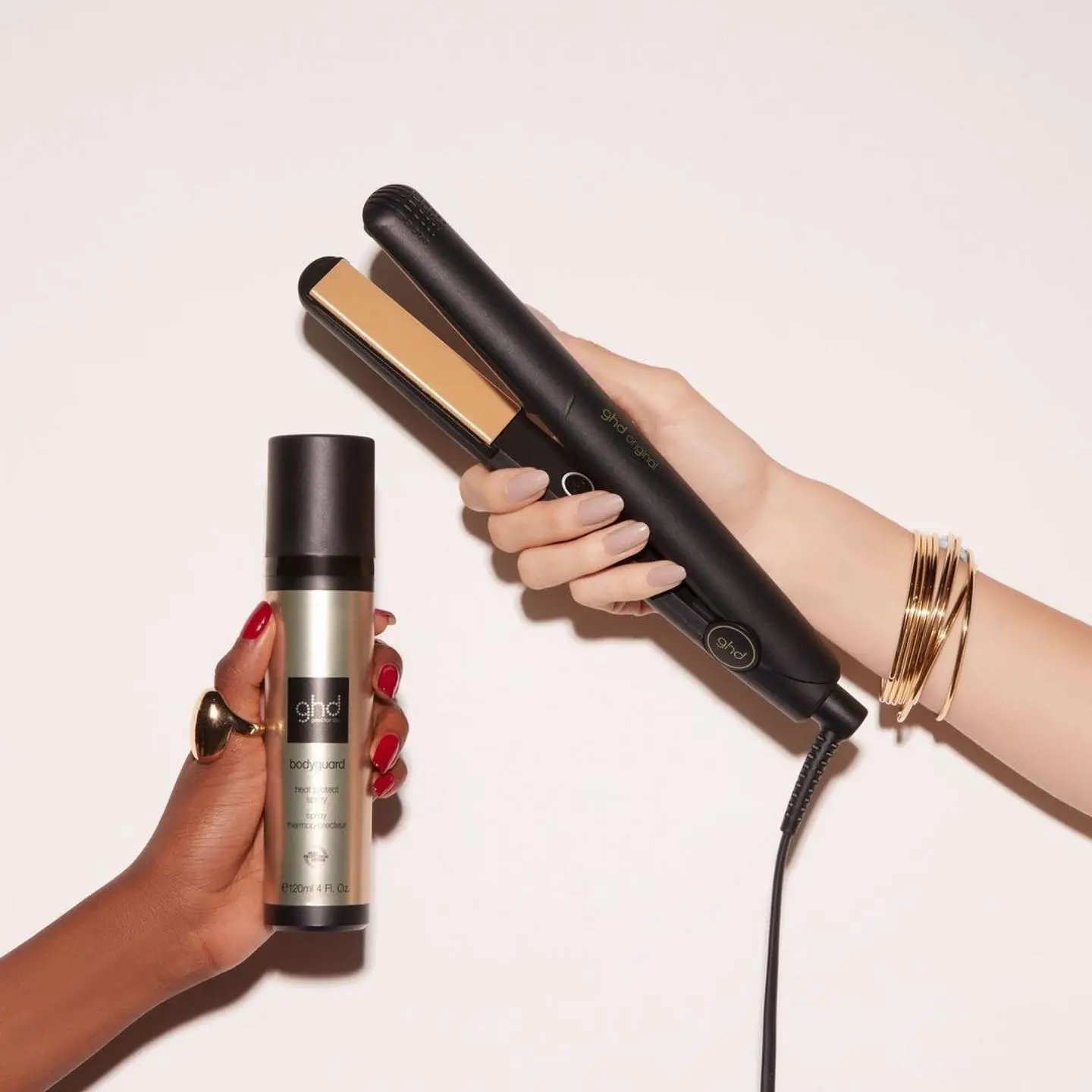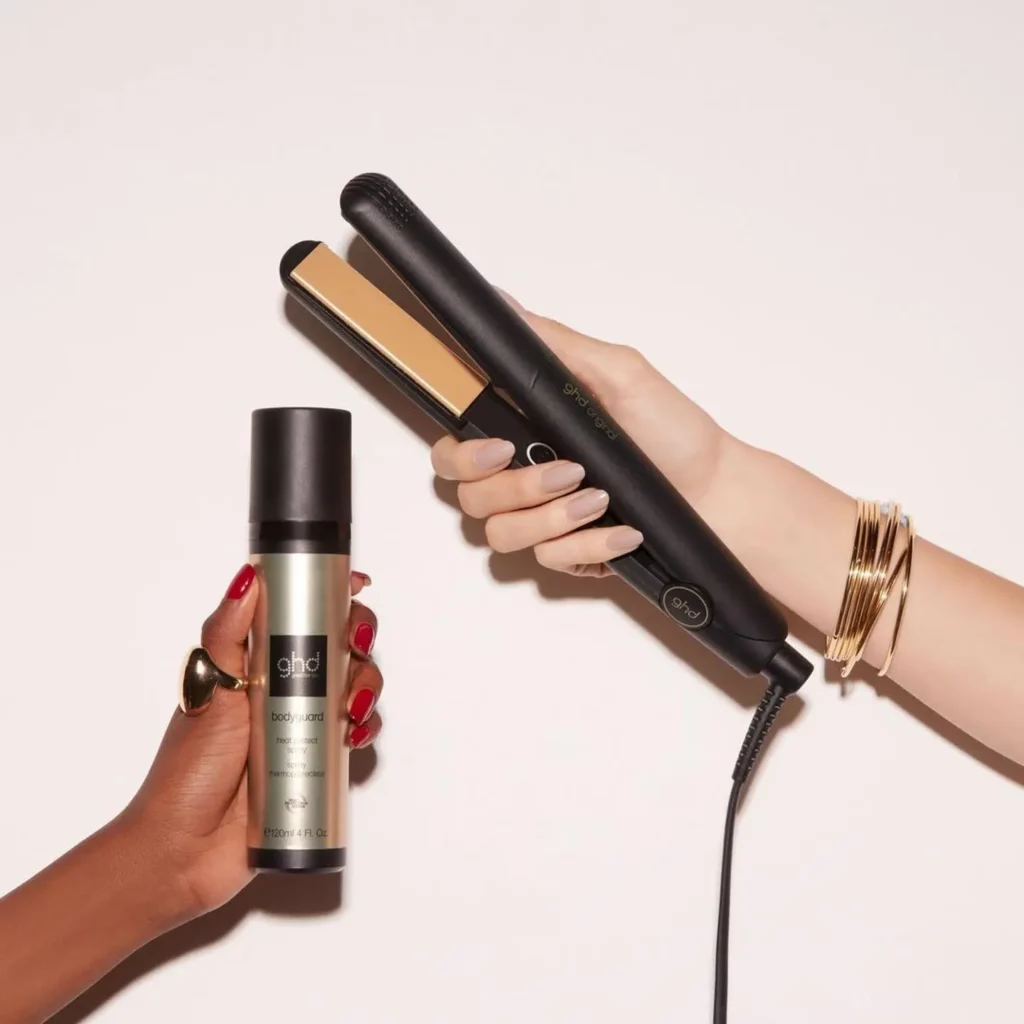 Overall: ★★★★ 4 stars
GHD's flat irons are great products to give yourself shiny, straight hair for any occasion. A couple of customers have struggled with slow shipping. However, when they do arrive, the product works as claimed.
Price: ★★★★ 4 stars
These flat irons are an investment ranging from $150 – $300 per iron. However, customers said that the price was well worth the results.
Shipping: ★★★★ 4 stars
GHD offers free shipping on all orders over $50, orders received before 2PM EST will be shipped the same business day otherwise they will be shipped the following business day.
Some customers had issues with their package tracking being incorrect and their packages not getting to them in the manner promised.
Quality: ★★★★★ 5 stars
The quality of GHD's flat irons is well worth the price. These irons are made with ceramic-coated plates to ensure shiny, straight styling on any kind of hair. Customers raved about how shiny and soft their hair was after using GHD's flat irons.
Customer Service: ★★★★ 4 stars
GHD's customer representatives can be reached through their help center as well as their contact number displayed on their website. Sadly, customers had issues getting responses from the representatives.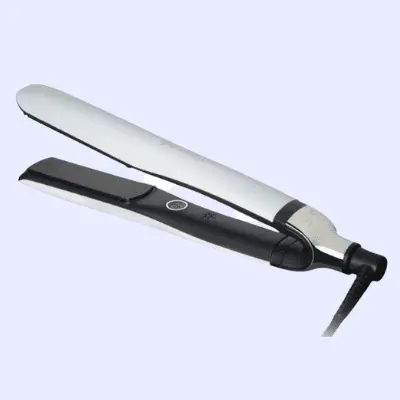 4.4 Stars based on 756 Reviews
This flat iron includes ultra-zone™ technology monitoring the iron's heat 250x's a second to make sure it stays at the healthiest temperature. It also includes a heat resistance protective plate guard and an automatic sleep mode that turns off the iron after 30 minutes of non-use.
This award-winning iron comes in 4 different colors and an option for personalization. It is an investment at $249.00, however, the results and technology are well worth the price.
---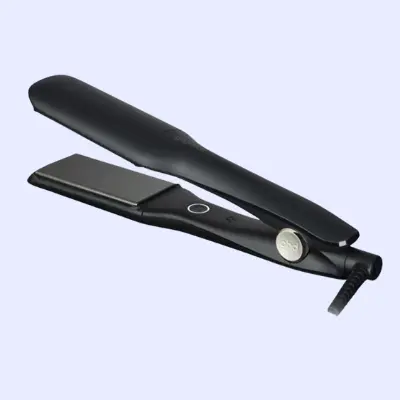 4.6 Stars based on 396 Reviews
GHD's 2" flat iron is meant to straighten hair quicker for those who have less time to spend styling in the mornings. This iron gives 80% more shine and is long-lasting for all-day professional style.
The rounded iron's design makes it easy to create soft waves or straight styles without any snags or tangling. It also takes 30 seconds to heat up and will switch off after 30 minutes of non-use with its automatic sleep mode.
---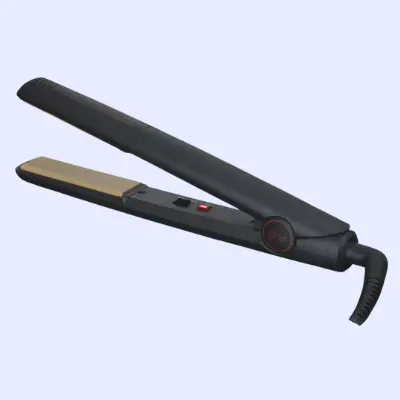 4.8 Stars based on 5,468 Reviews
This is GHD's original flat iron design that includes ceramic heat technology, floating plates for controlled styling, and a round barrel to create straight or curled styles. It also heats up within 30 seconds and will automatically shut off when not used for 30 minutes.
Being $149.00, this iron is affordable and worth the changes it makes to everyday hair styling.
GHD Flat Iron Customer Reviews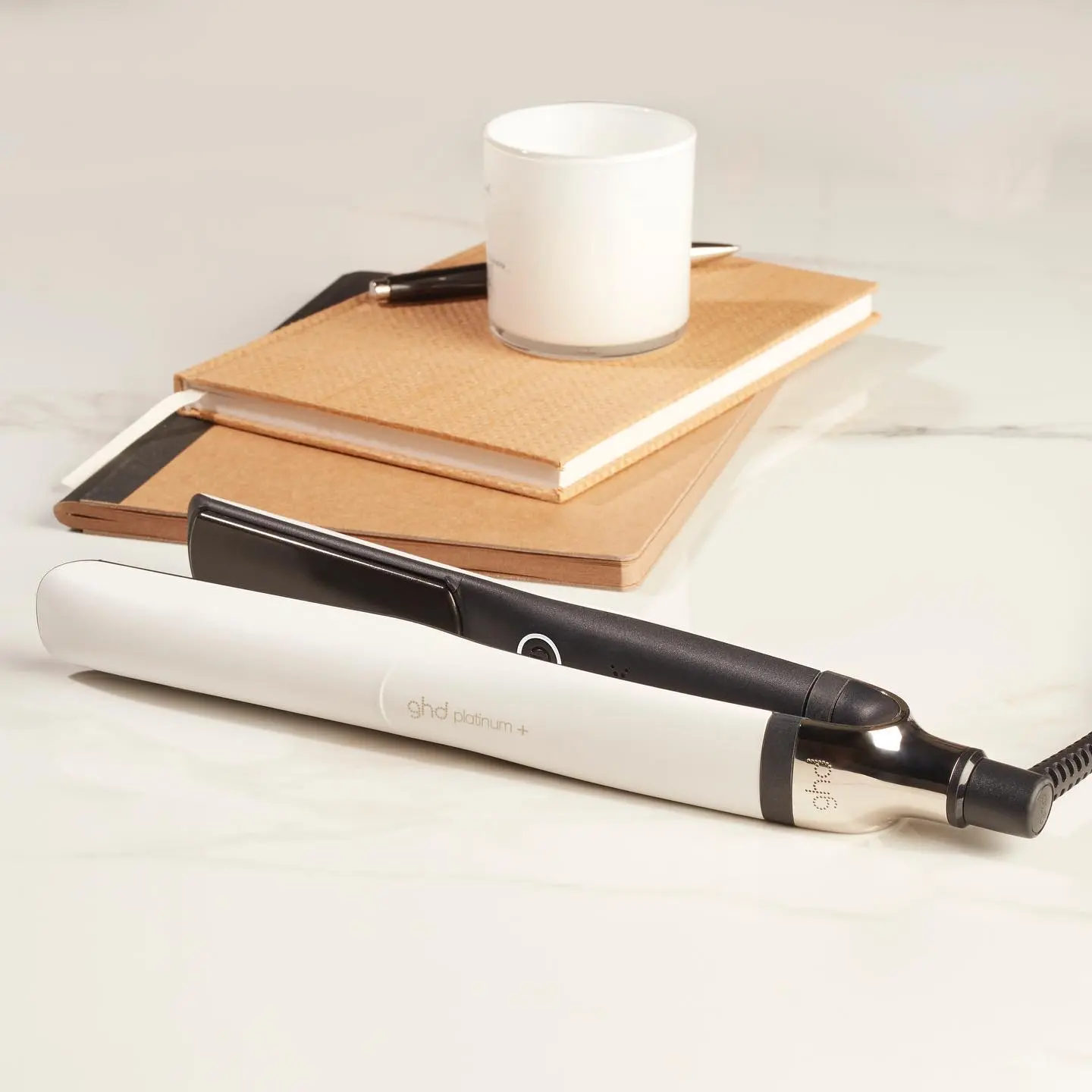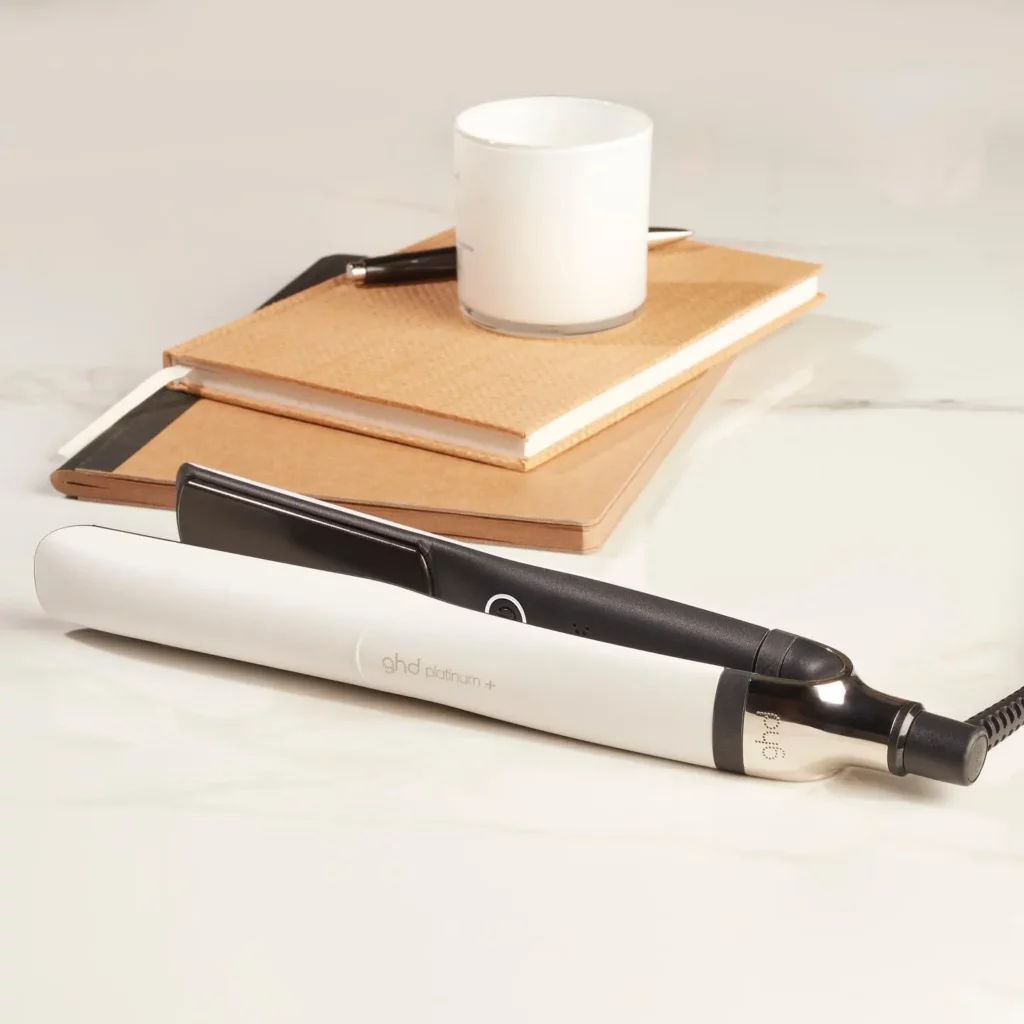 GHD Flat Irons has a 3.9-star rating out of 5 on Trustpilot, which means that customers are on average happy with their purchases. After searching through hundreds of customer reviews, here is what the majority of customers say about GHD flat irons:
Worth the price
Truthful product claims
Customer service communication issues
Shipping issues
Great for all types of hair
Coupons or Discounts?
GHD offers 20% off for anyone who subscribes to their newsletter and a 15% student discount for anyone still in college or high school.
Available in Stores?
GHD flat irons are available in-stores and outside e-commerce retailers such as Amazon. They have a store locator on their website to help customers find the store closest to them to get their GHD products.
Do Products Come with a Warranty?
Each product comes with a 2-year warranty that is applied when you register your product after receipt.
Return Policy
GHD's return policy states that any product can be returned in its original packaging and packaging slip within 21 days of order placement for a full refund. For products with a warranty, customers are to fill out a return form and then return the product for repair.
In Conclusion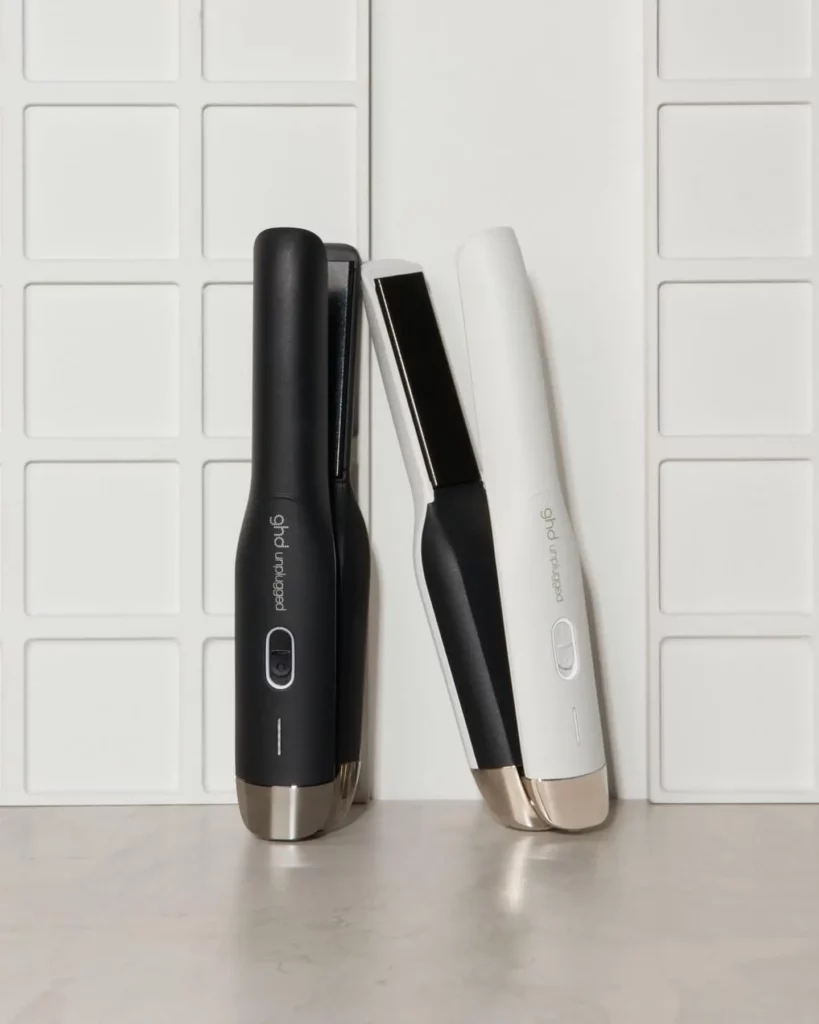 Easy, professional styling can be at your fingertips with GHD's flat irons. These award-winning products are praised by customers and professional hairstylists everywhere for their quick, effective, and long-lasting styles.
Some customers had issues communicating with customer service and their shipment tracking, but the quality of the products was worth the wait.
Brands Like GHD
If GHD is not quite the brand you are looking for or you just want to review all your options before purchasing, here are some brands like GHD:
UP NEXT: 8 Best Hair Straightening Shampoos