What's better than helping save the earth? Looking good while doing it!
I don't know about you, but I'm on board for any beauty brand that goes above and beyond for the environment — and offers equally awesome products. 
Farmacy is all about that: sustainability, transparency, and quality. But does the brand's mission go toe-to-toe with the products, or is it just advertising? 
Keep reading our Farmacy beauty reviews to find out if their products are actually worth the hype.
What is Farmacy?
Founded in 2015, Farmacy is a beauty brand that offers products for the skin and body such as cleansers, serums, masks, sunscreen, and lots more.
Farmacy prides itself on being a sustainable, environmentally-friendly brand that provides science-based, clean skincare and body care. 
In fact, Farmacy is working to reach 100% waste-free packaging by the end of 2022, meaning all of their product packaging will use 100% recyclable material.
In addition to the brand's mission, Farmacy is partners with Feeding America and is also carbon-neutral.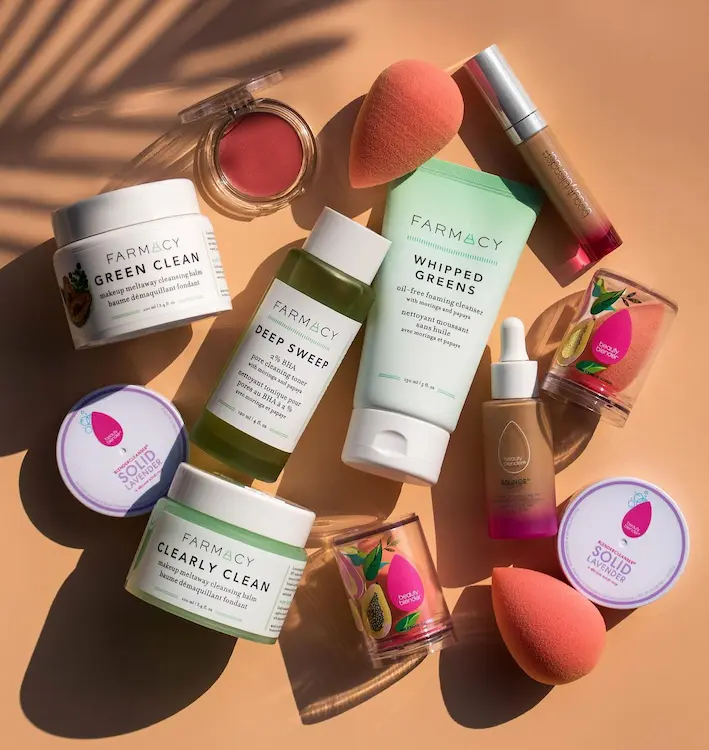 Ingredients
Farmacy prides itself on the ingredients they use, creating thoughtful formulas that are both effective and clean.
The brand makes sure to exclude certain ingredients from their products, including the following:
GMO's
mineral oil
formaldehyde
synthetic fragrances
phthalate
artificial dyes
parabens
Plus, you can find their ingredient lists on each product page, which is helpful in case you have allergies or sensitivities.
---
Is Farmacy Beauty Legit?
Yes, Farmacy is definitely a legit brand. Not only has Farmacy been in the skincare game for years and won numerous awards in reputable magazines, but you can also find Farmacy Beauty products at trustworthy retailers like Sephora.
Farmacy Beauty Reviews
Editor Feedback: "I have received a few Farmacy products from subscription boxes over the past couple of years (including Ipsy and FabFitFun) and loved the products. Here is a quick review of some of the products that I have tried:
Green Clean Balm: This was amazing for removing makeup and giving the skin an overall cleanse at the end of the day. My skin is on the dry side and this balm was ultra-moisturizing while also exfoliating and getting off all the gunk on my face after a long day.
10% Waterless Vitamin C Serum: I love a good vitamin C serum and this one truly doesn't disappoint. It has a unique waterless formula, so a little goes a long way. There were noticeable differences in my skin when I started using this – it felt more moisturized and plump. Plus, it seemed to minimize the redness in my face.
Honey Halo Moisturizer: This is another perfect product for my dry skin. It truly keeps my skin moisturized all day when I apply it in the morning – I don't feel like I need more moisturizer after an hour. And bonus points for the amazing smell (but all Farmacy products smell great). That said, I wish it came in a pump or squeeze bottle, there's something about repeatedly dipping my finger in the jar that makes me feel uneasy. I could always get a little spatula, but a squeeze or pump bottle is simply easier.
While their products were effective, I have similar products from The Ordinary that give me the same results for significantly cheaper. For example, the Vitamin C Suspension is similar to Farmacy's vitamin C serum and costs $7.
Overall, Farmacy definitely has effective formulas that smell amazing, plus I love that they are a clean and sustainable brand. All of the products I have tried from them have been wonderful, but personally, I'm going to stick with the more affordable skin products that work just as well for me." – Laurice, editor-in-chief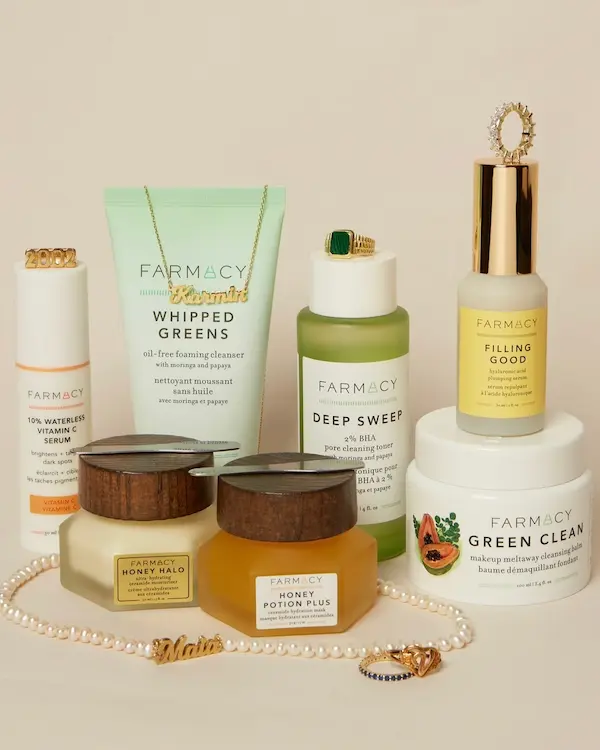 Overall: ★★★★★ 4 stars
Farmacy Beauty has everything you could possibly want from skincare: a wide collection of products, sustainable values, great customer service, thoughtful ingredients, and effective formulations!
Customers love the smells, textures, packaging, and overall mission of Farmacy Beauty, plus all the products have amazing reviews as far as the effectiveness goes. 
The only minor complaint is that some users think the amount you get of the products isn't worth the money, or that there are cheaper alternatives that are just as effective.
They're definitely more of a splurge brand, so you might want to look somewhere else if you're on a budget (we love The Ordinary).
Price: ★★★★ 3.5 stars
Although prices aren't the most affordable, we love that Farmacy has almost all their products in multiple size options for customers to choose from. 
Whether you want to sample the 5mL Filling Good Hyaluronic Plumping Serum for $10, or if you want to go all in with the 30mL bottle for $48, it's nice that they offer different price points for your convenience. They also offer 10% off if you subscribe to recurring shipments.
That being said, there are some shoppers who think Farmacy is overpriced for the amount of product you get. Farmacy might not be the best option if you're on a strict budget, but there are still effective affordable skincare brands out there that won't break the bank.
Ingredients: ★★★★★ 5 stars
Farmacy is not only committed to creating sustainable beauty products, but is also huge on being transparent about the ingredients being used. With powerhouse ingredients like hyaluronic acid, niacinamide, and vitamin C, you know exactly what you're getting and what they do. 
For all information regarding Farmacy ingredients, you can check out the ingredient glossary here.
Product Variety: ★★★★ 5 stars
Farmacy has a wide selection of products — everything you need to construct a whole skincare routine, along with some products for body care!
Though Farmacy's body care line isn't as big as the skincare, there are some great products worth checking out, like the Honey Butter Beeswax Lip Balm.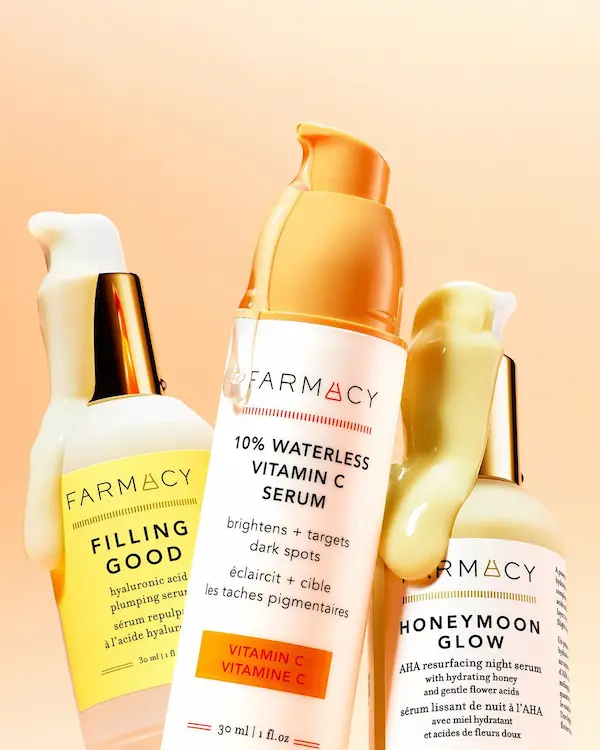 What Customers Are Saying
We know everybody has a different shopping experience, so we scoured the web and looked through tons of real Farmacy reviews to find the most commonly brought-up points. 
Here's what customers are saying:
A little overpriced for the amount of product you get
Customers love that samples are included with every order
Some customers think Farmacy products have too much fragrance
Customers love the brand's sustainability mission and transparent, clean formulas
Many shoppers give similar feedback as our editor: the formulas are effective, but there are more affordable options that are just as effective
The Green Clean Balm is a top-rated customer favorite
Value sets are better deals, plus you get to try multiple products
The Honeyglow Serum is great for a nighttime skincare routine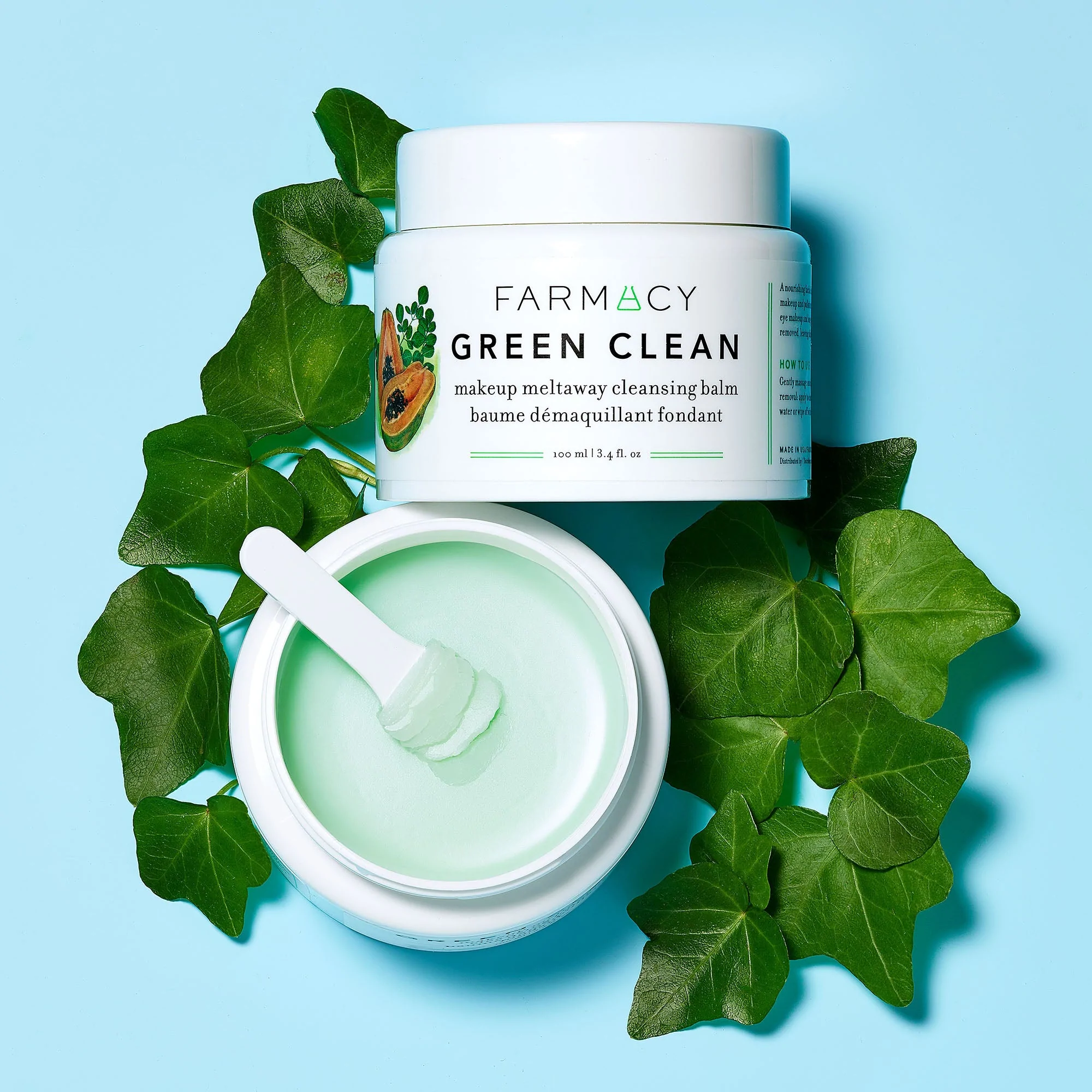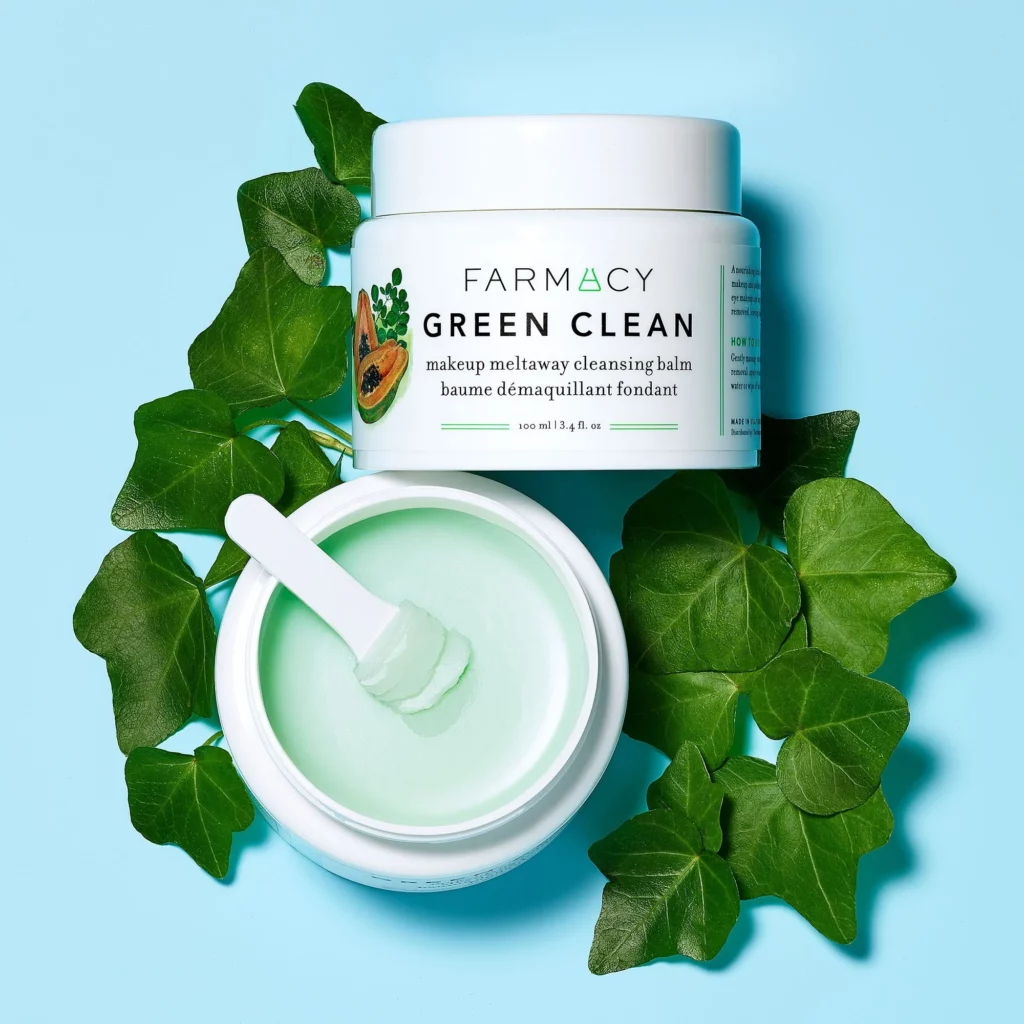 One of Farmacy's best-selling products is this dual-action makeup remover and cleanser! 
Made with key ingredients like sunflower and ginger root oils, turmeric, and papaya, this cleanser melts away the most stubborn of makeup, gently exfoliates, and helps remove impurities such as sunscreen residue and the effects of pollution.
We love this cleanser because it's — among other things — cruelty-free, paraben-free, and fragrance-free, and it's also great for all skin types!
This cleanser comes in three sizes: 100mL for $36, 50mL for $24, and 12mL for $6.
---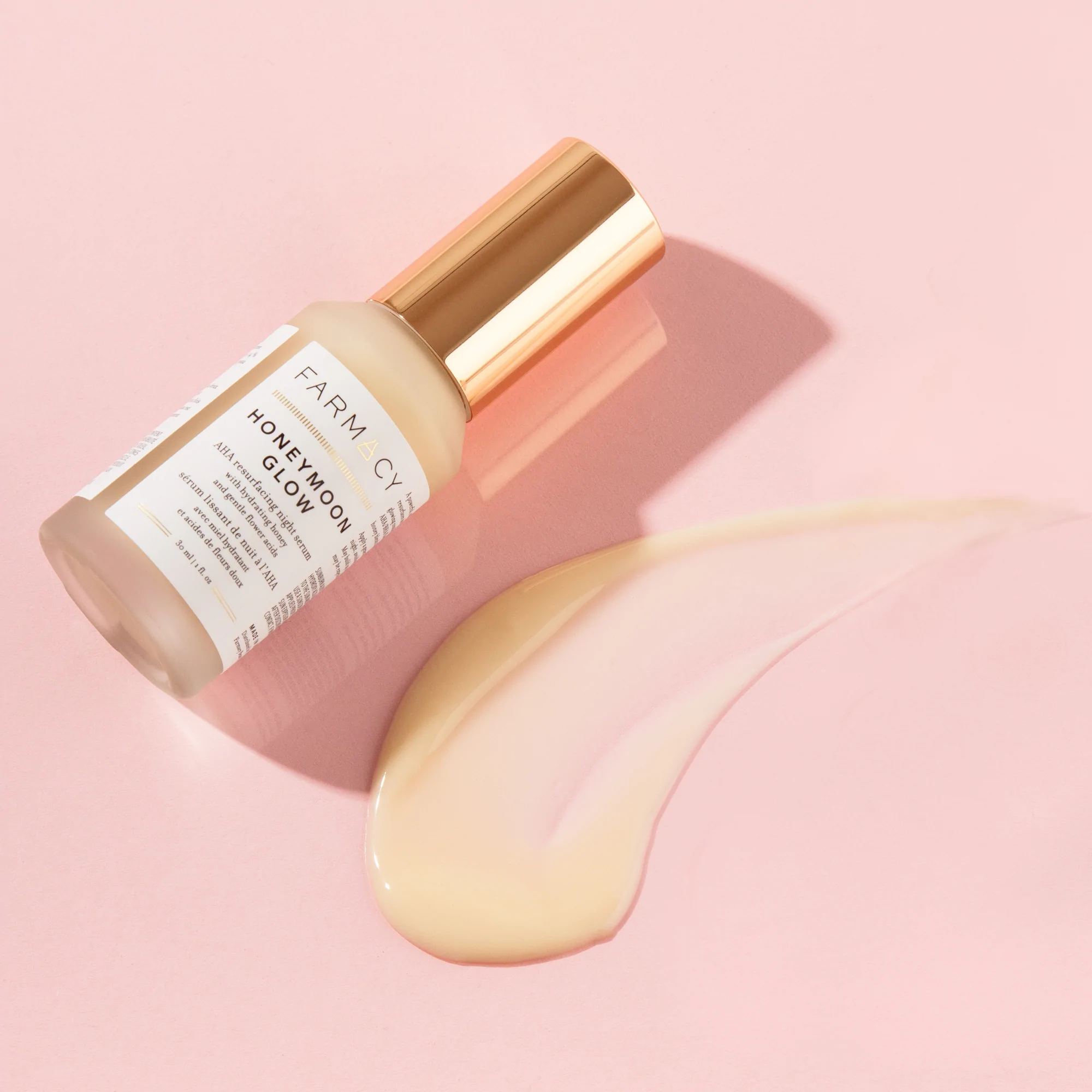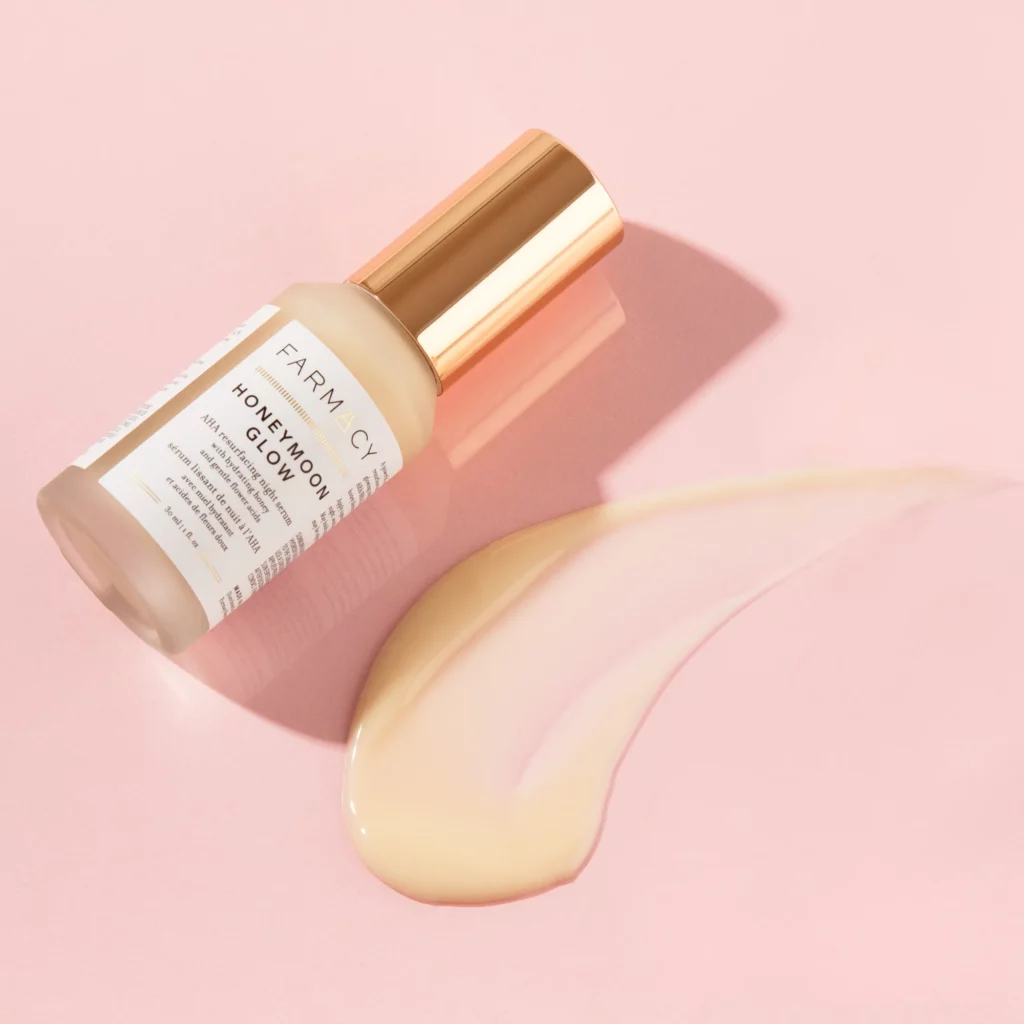 This powerhouse serum has a mix of glycolic acid, lactic acid, and citric and fruit acids to promote skin cell turnover, level out hyperpigmentation, and reduce the appearance of fine lines and wrinkles.
The serum contains salicylic acid from willow bark to reduce the appearance of pores, while hibiscus flower extracts help to gently exfoliate.
If that wasn't enough proof that this serum is the serum of your skincare dreams and desires, it also has hyaluronic acid to keep your skin plump by retaining moisture!
The Honeymoon Glow Serum comes in two sizes: 30mL for $60 and a trial size of 5mL for $12.
---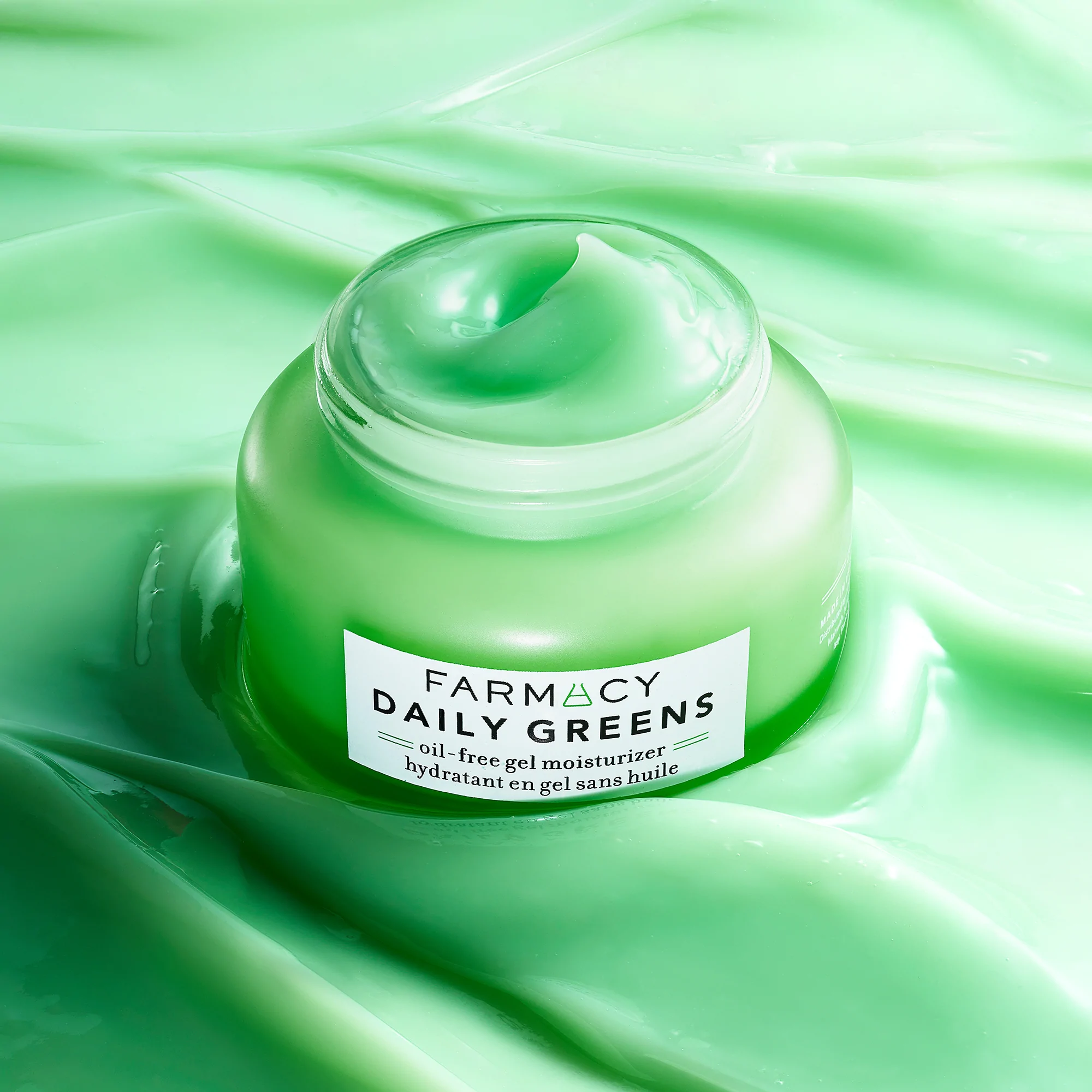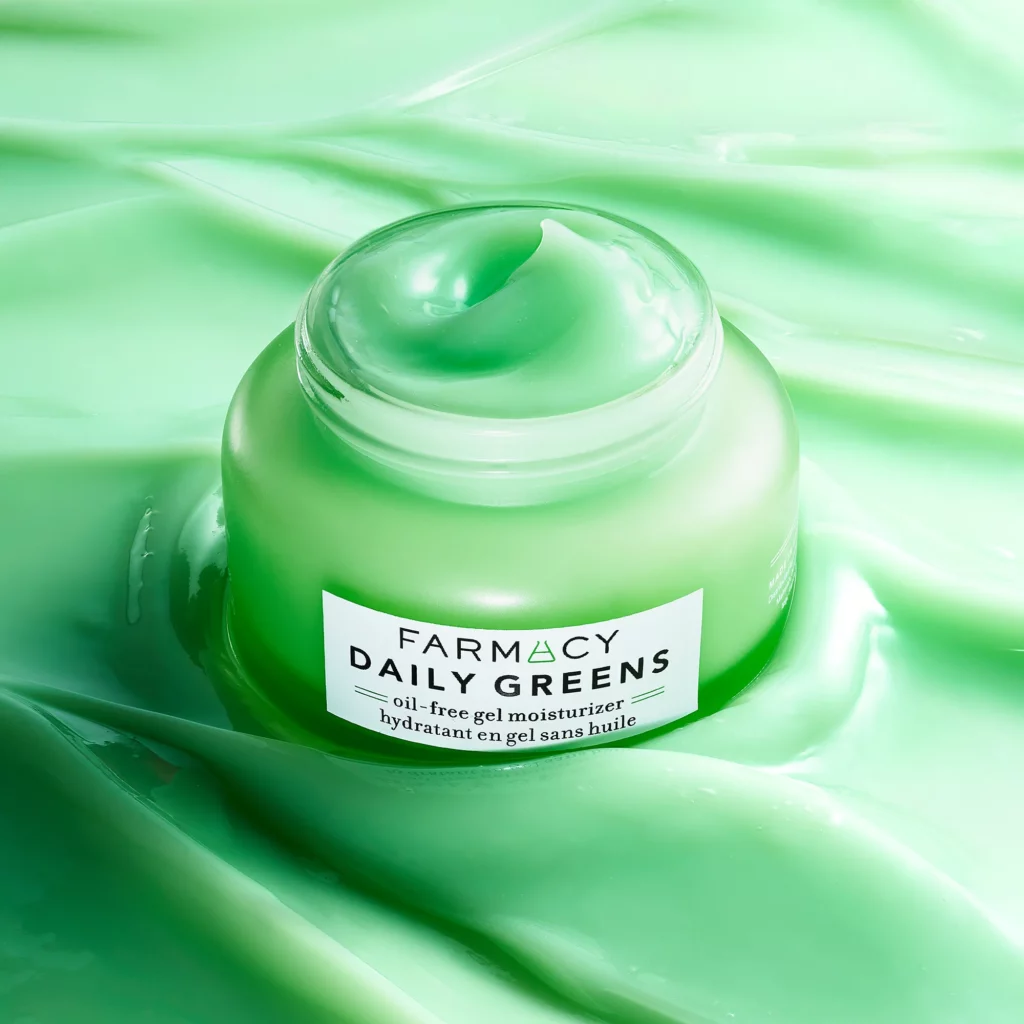 Farmacy's Daily Greens Moisturizer features an oil-free formula with superstar ingredients like hyaluronic acid, polyglutamic acid, galacturonic acid, niacinamide, and papaya! 
These acids work together to combat shine and help with oil control.
The key ingredients in this moisturizer purify, clarify, and refresh the skin, leaving you feeling clean, cleansed, and ready for the day or night!
This moisturizer comes in a 50mL tub and you can purchase it for $42.
In Conclusion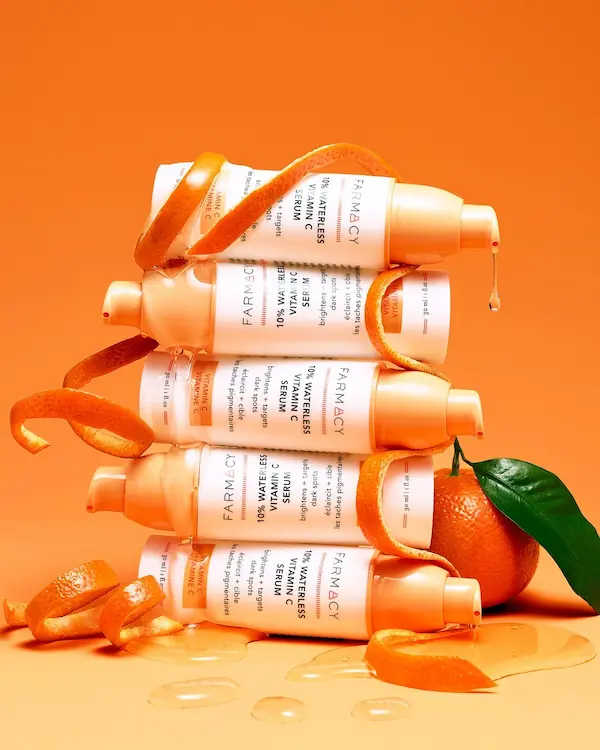 The verdict is in, and we think Farmacy is a great sustainable brand to keep in mind when looking for new skincare products.
There are so many ways to ease your environmental footprint, and supporting sustainable brands is one of those ways. 
Not only is Farmacy's mission admirable, but the products the brand offers are definitely a hit among customers and skincare gurus alike! 
However, they are definitely more of a splurge brand that you don't absolutely need in your arsenal. Our editor tried a few products and loved the formulas, but is just as happy with her affordable skincare routine featuring mainly The Ordinary products.
Many shoppers give similar feedback, sharing that the products are effective but are a little spendy considering how much product you actually get.
Farmacy Alternatives
If you're looking for other clean beauty brands, check out these alternatives:
The Ordinary (for cheaper skincare that is science-based and effective)
Return Policy
Farmacy Beauty has a 30-day return policy for unused and gently-used products, and because Farmacy Beauty is committed to customer satisfaction, return shipping is always free!
However, some final sale products include hand sanitizer, mystery bags, and free samples.
If a customer wants to return a value set, the whole value set must be returned; there are no partial returns or refunds.
FAQs
Where can I buy Farmacy Beauty?
Is Farmacy Beauty cruelty-free?
Yes, all Farmacy products are cruelty-free (meaning they don't test on animals). All of their products are vegan except for the honey line.
Is Farmacy Skincare Organic?
Although they seem to source quality ingredients and create thoughtful formulations, we didn't see anything on their website that states they use 100% organic ingredients.
Who owns Farmacy?
Farmacy Beauty was founded in 2015 by David Chung, but was acquired by the Procter & Gamble Company.