Ekster claims to be the best smart wallet on the market today. Check out our unsponsored Ekster Wallet Review to find out if it's worth it.
Wallets have been a staple piece within the accessories industry for decades. However, classic leather wallets are becoming too bulky and awkward to carry around in today's modern world. However, with a new Ekster Wallet, all your wallet awkwardness can come to an end.
The brand Ekster claims to be the best innovative smart wallet on the market today, but are they actually as "high-tech" as they claim? Read our Ekster Wallet review below to get the inside scoop.
What are Ekster Wallets?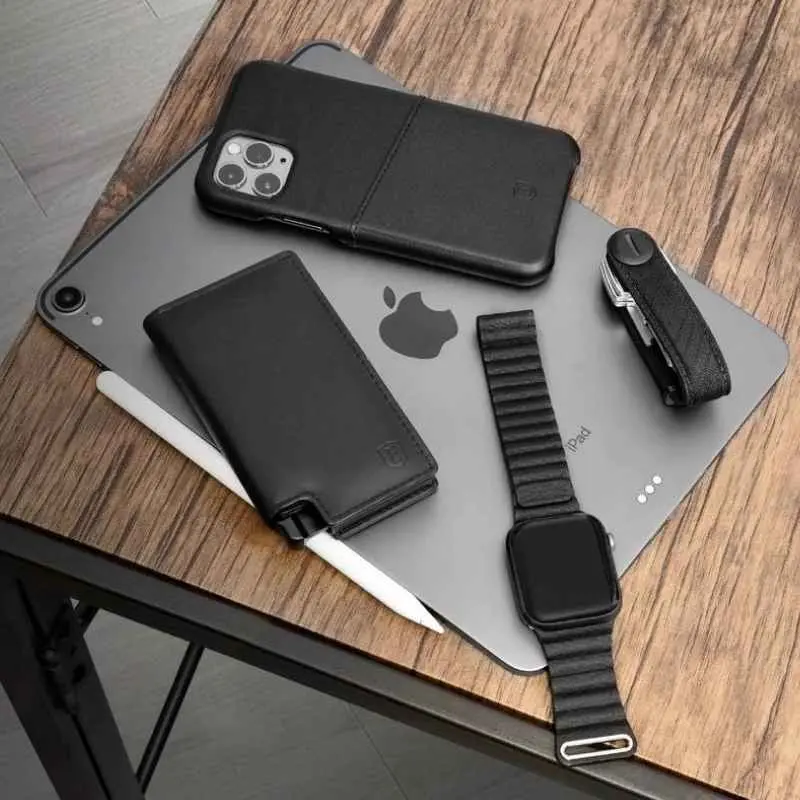 Ekster is an up-and-coming brand specializing in the reimagination of carrying essentials. Their smart wallets are perfect for those who lose their wallets easily, do not want to carry a giant laptop case, or even those who just want a nice simple money clip for maximum payment ease.
Their designs are chic and neutral, making them the perfect professional piece for any nine-to-five worker or on-the-go entrepreneur.
Ekster Overview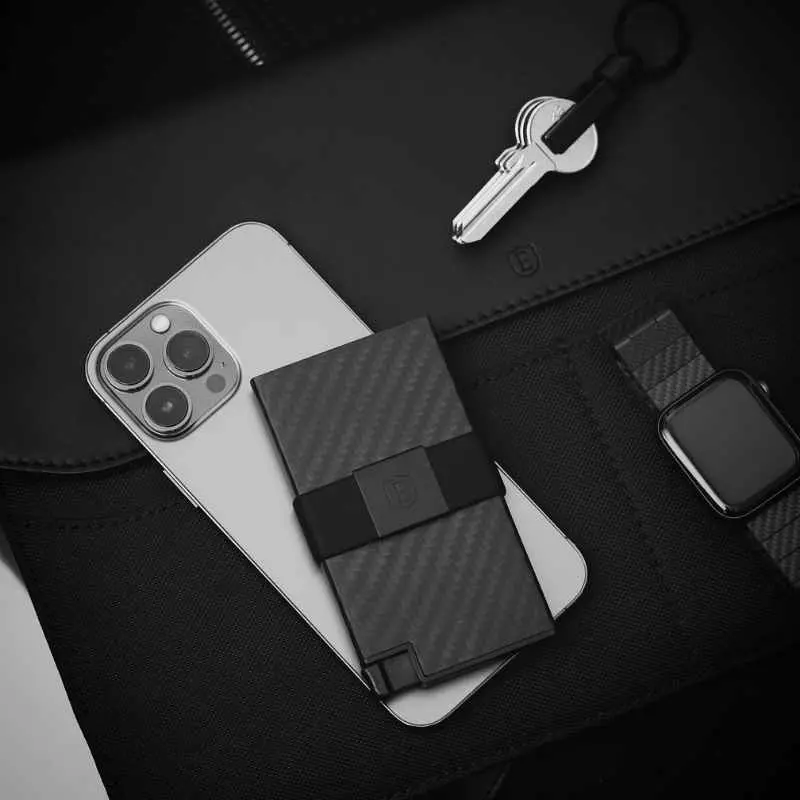 Created by a young group of entrepreneurs, Ekster's mission is to make everyday life easier for the busy individual. Ekster prides itself in crafting sustainable and reliable carrying essentials, keeping your possessions in a safe place while still keeping a sleek design.
Their wallets and leather essentials are made with ECCO DriTan leather, as well as vegan recycled leather made from car windshields. This way, Ekster helps play a part in shaping a sustainable future within the leather accessories industry.
Ekster Wallet Review
Overall: ★★★★ 4.5 stars
Ekster has raving reviews from most customers who absolutely love the lightweight and easy-to-use wallets. However, a few customers complained about the eject button sticking. I've personally had no issues with my wallet, it's my favorite wallet at the moment.
Price: ★★★★ 4.5 stars
These wallets might seem a little pricey, but the sustainable materials and smart design warrant the price. Considering this wallet will most likely last for years to come it's not a bad deal.
Shipping: ★★★★★ 5 stars
Shipping is free for all orders within the US over $50 and all orders to Canada for over $100. They send out orders no later than two business days after purchase. Their shipping process has had minimal complaints from customers regarding costs, damage, and wait time.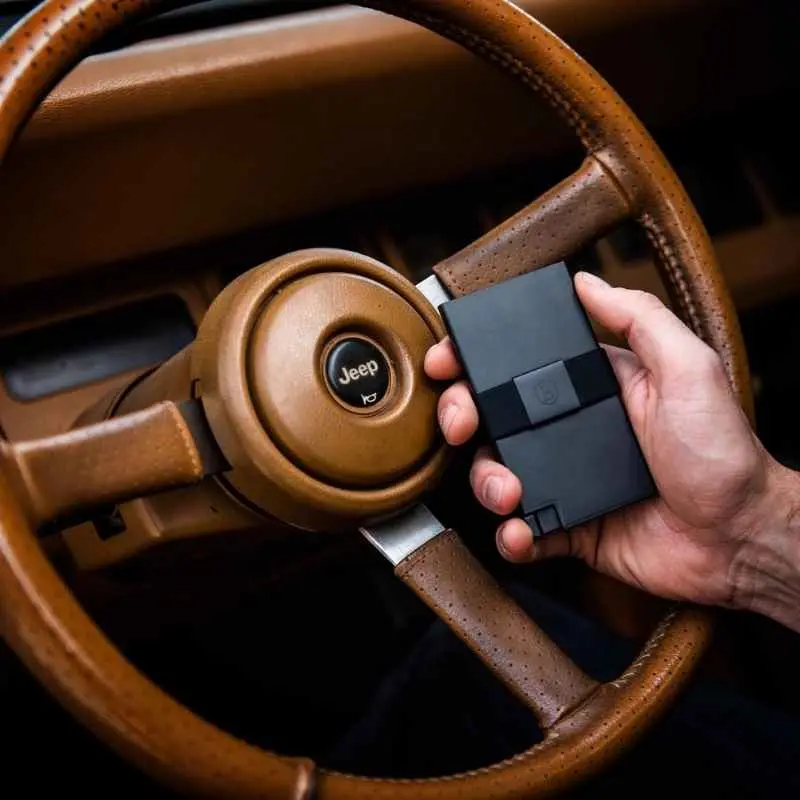 Quality: ★★★★ 5 stars
The material quality and design of the wallets are top-notch. Very few customers had complaints about the quality.
Customer Service: ★★★★★ 5 stars
The customer service is excellent and will send a replacement product if a customer has an issue. Customers only had positive comments regarding the customer service and were happy with their treatment from the brand.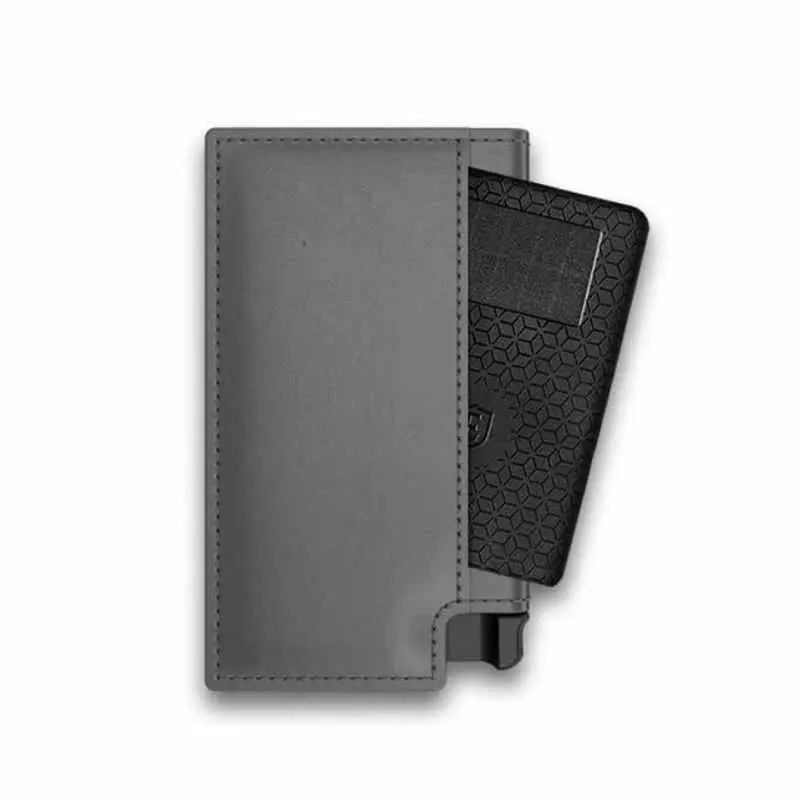 5 Stars based on 8,171 Reviews
The Parliament Wallet is Ekster's top-selling smart wallet with RFID blocking technology, Premium American hides by ECCO, and storage for about 9-12 cards.
If you are on the fence about this wallet trust me it's worth every penny! You don't realize how inconvenient a traditional wallet is until you own one of these.
It's made with an aluminum cardholder that displays each card after pressing the mechanical button. Additionally, Parliament Wallets are able to be purchased with a solar powered tracker card that is traceable worldwide.
---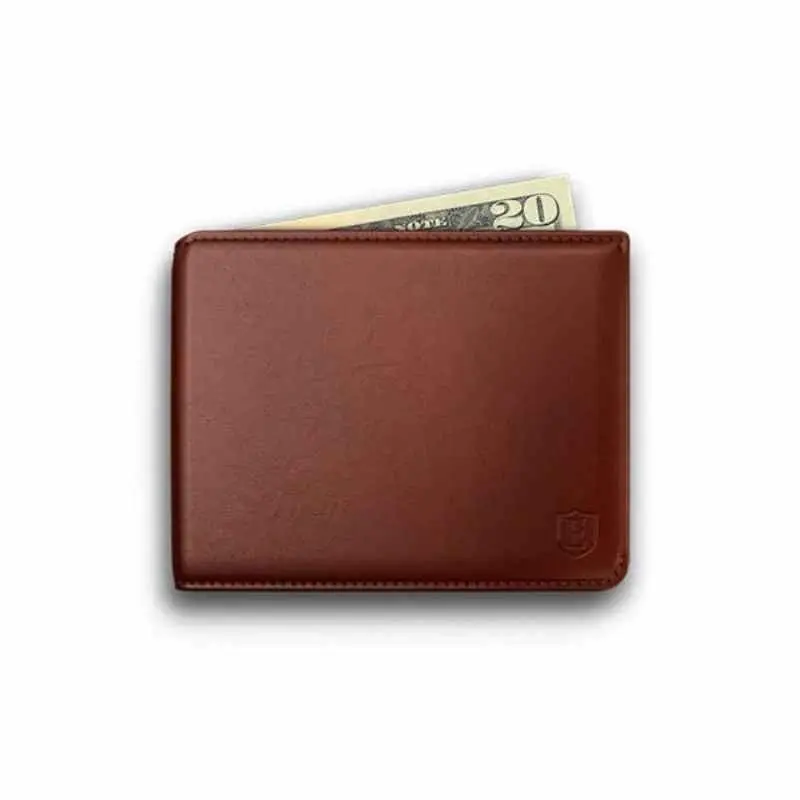 5 Stars based on 402 Reviews
The Modular Bifold is a sleek, slim, and smart bifold that is lightweight and easy to pack when on the go. Like the Parliament Wallet, the Modular Bifold can include a solar-powered tracker card and is made of Premium American hides by ECCO.
It has a removable magnetic cardholder, can store more than 10 bills and nine credit cards, and is crafted with DriTan™ technology.
---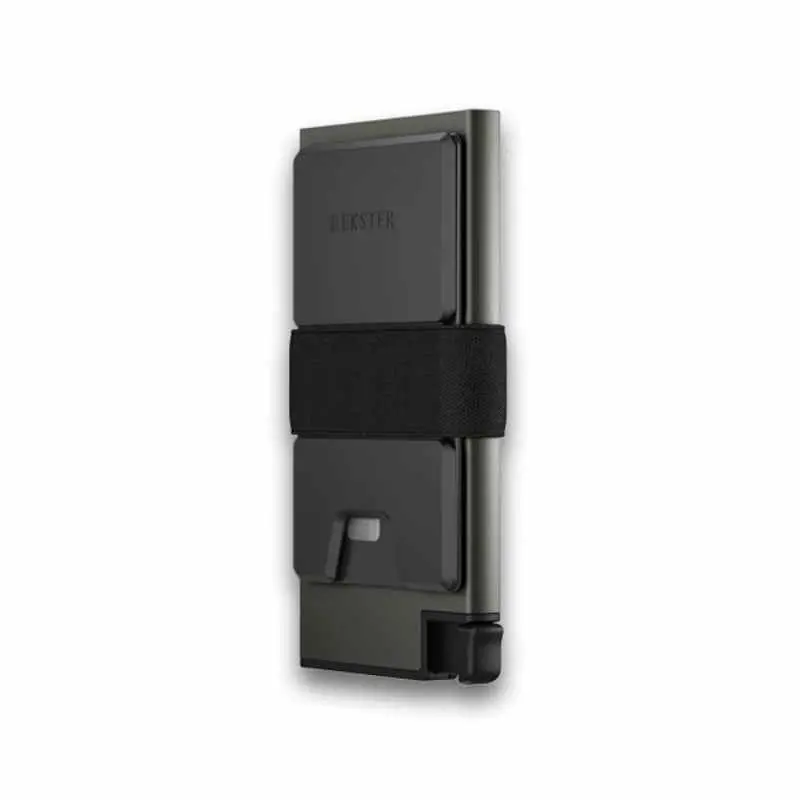 5 Stars based on 5,464 Reviews
The Aluminum Cardholder has RFID blocking to protect against data skimmers, a card ejection mechanism to display cards quickly and efficiently, and an expandable metal backplate for extra storage while still keeping a slim silhouette.
Made with Space-grade 6061-T6 Aluminum, this wallet is long-lasting and wear-resistant. The solar-powered tracker can also be added to this purchase, just like the Parliament Wallet and Modular Bifold.
---
Ekster Customer Reviews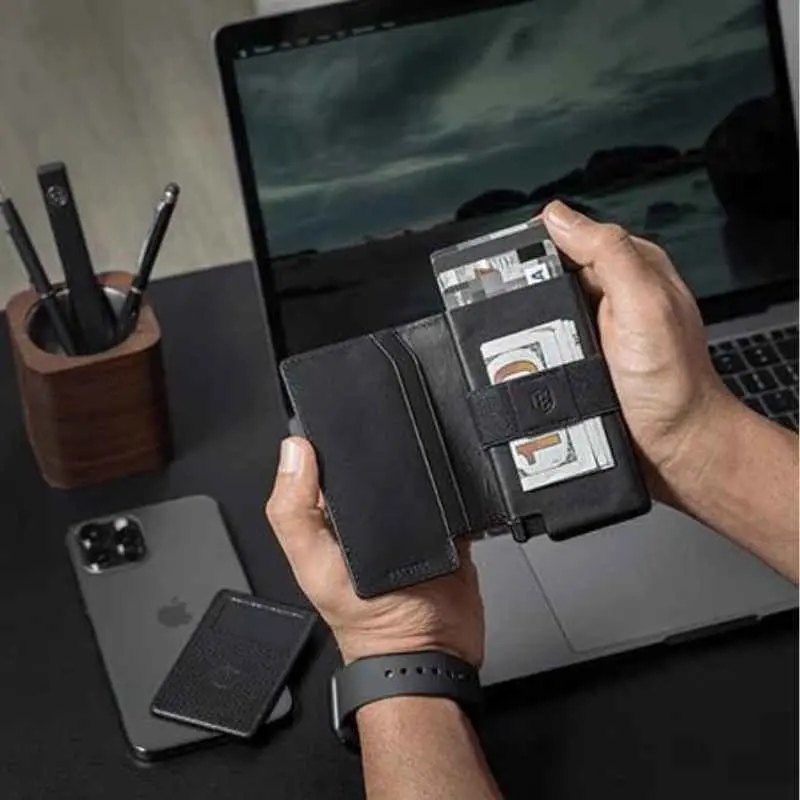 Ekster's Wallets have a 4.6 Star rating out of 5 on Trustpilot, showing that customers are proud and happy with their purchase. Below are some reviews directly from customers:
"I purchased the Fortuna Parliament wallet from Ekster. The delivery time was ahead of schedule. Also, Francisco who in CS dept. is great he was very helpful and knowledgeable. I would recommend this company to everyone looking for high-quality leather products." – Danny Fong on Trustpilot
"I've been carrying the Ekster Senate for nearly a year and the Ekster Parliament on and off for testing purposes. I love both these wallets. I like the Senate more than the Parliament because it is simpler and can be stripped down to just the cardholder to make it even thinner. The pop-up mechanism (in my experience) has been flawless for both." Anonymous on Reddit
After searching through thousands of customer reviews on the web, below are four main points customers mentioned repeatedly:
High-quality Leather
Thin and lightweight
Wonderful Customer Service
Customers like the simple design
Final Verdict: Is It Worth It?
According to this Ekster wallet review, these innovative wallets combine technology and sleek designs to create one multi-functional product, perfect for anyone in search of a sleek wallet for their busy lifestyle.
Very few customers complained about issues, but if there are any problems, Ekster has excellent customer service. So if there's anything wrong with your wallet, they will take care of it without fail.
Ekster Commonly Asked Questions
Is There a Wallet Warranty?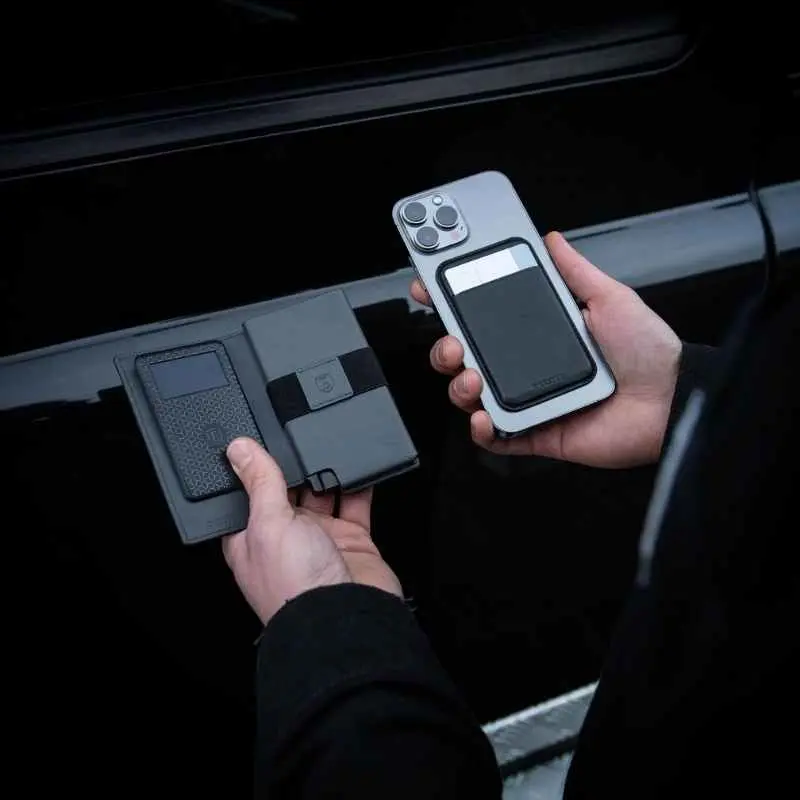 Ekster offers a 12-month wallet warranty from the date of delivery, free for every purchase. Proof of defect is required.
If you purchased from a third-party supplier, the warranty still applies, but you must contact that supplier, not Ekster directly.
How Do I Know What Wallet to Purchase?
Ekster has a quiz on their website to help customers find the perfect products for their everyday life.
Does Ekster Offer Discounts?
Ekster offers holiday sales such as Christmas bundles and a percentage off of orders for special occasions. However, these are only during the holidays.
Return Policy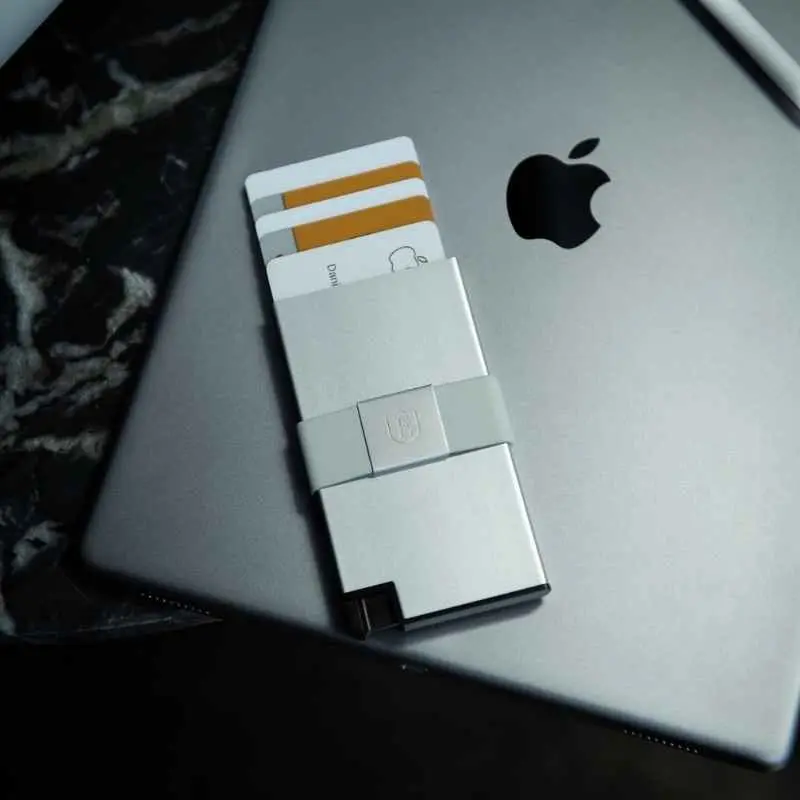 Ekster's Return Policy does offer free returns and full refunds within 45 days of receiving the product.
In addition, they have a Returns Portal to aid in filing for a return and when viewed, the customer service representatives will be in contact about the final return and exchange steps.
Brands Like Ekster
If Ekster's minimalist, tech-savvy looks and devices are not to your specific taste, here are other safety wallets to keep your money safe: