If you love the clothing brand Garage (here's our full Garage review if you're curious), you might have heard of its sister company, Dynamite. 
Dynamite is a clothing brand for women dedicated to offering stylish clothing that's great for the office as well as a night out. But is this brand really worth the hype?
Read our Dynamite clothing review to learn more.
What Is Dynamite?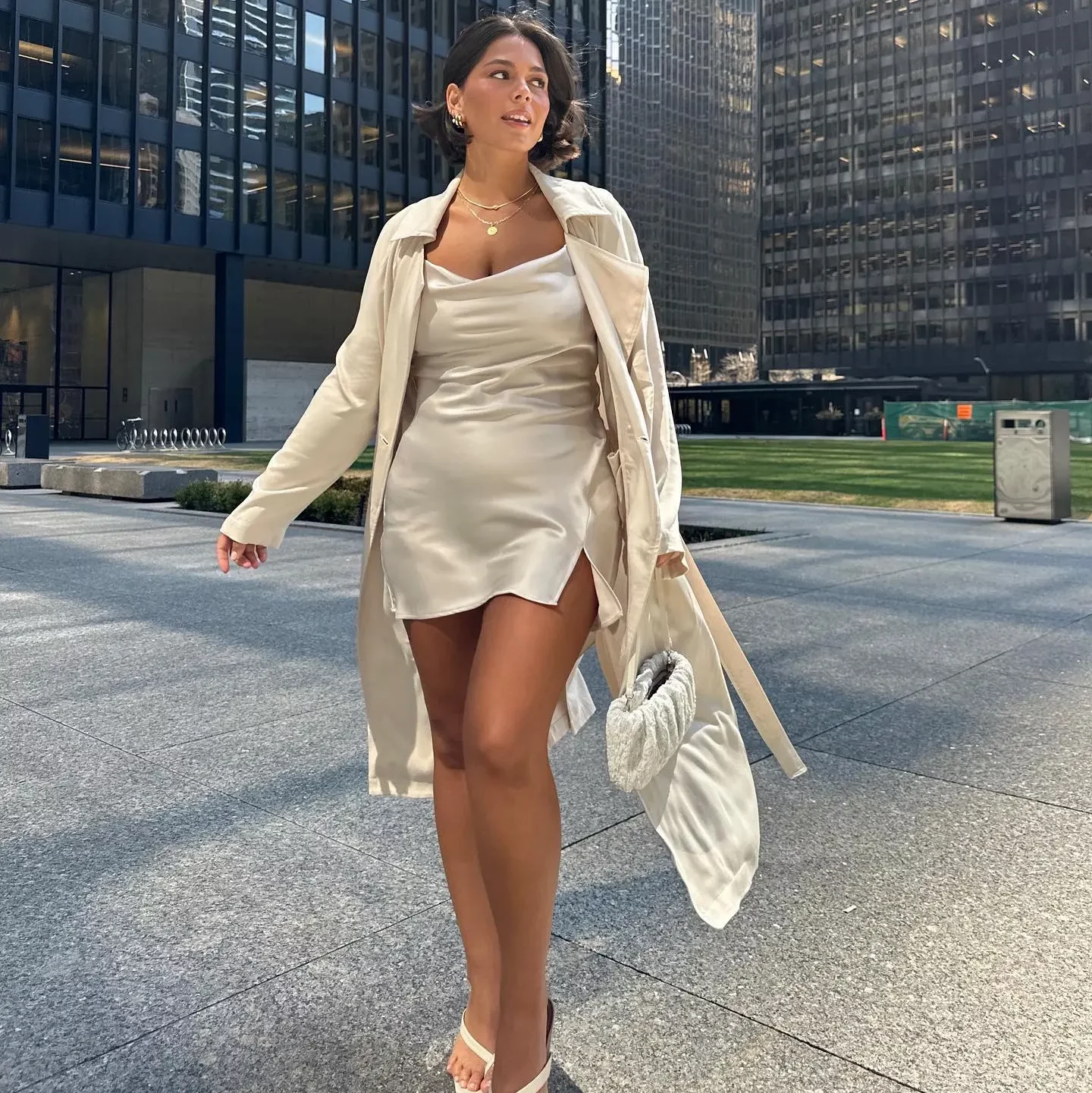 Dynamite is a women's clothing brand that was founded back in 1984 and is headquartered in Montreal, Canada. 
Dynamite's clothing is aimed at women who are 25 to 30 years old and is the sister company to another popular clothing brand, Garage.
Offering all types of clothing and accessories, Dynamite is a diverse brand perfect for every and any occasion.
Dynamite Reviews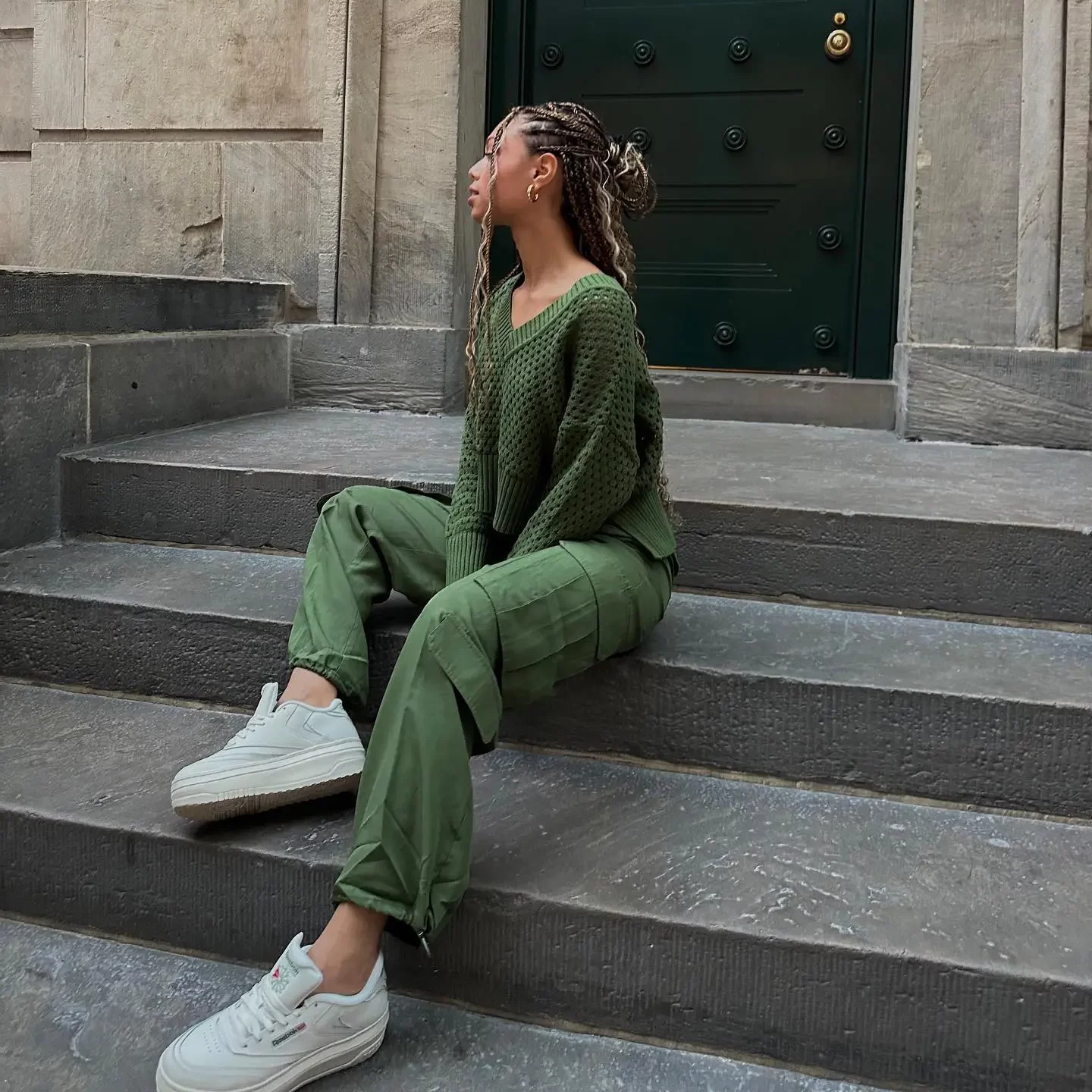 Overall: ★★★ 3 stars
Generally speaking, there are decent Dynamite clothing reviews. However, some customers agree that the clothing is overpriced for the quality of the materials. 
Additionally, Dynamite doesn't have good rapport when it comes to its customer service, with some shoppers saying they were having a difficult time getting a hold of any Dynamite representatives.
Quality: ★★★ 3 stars
Dynamite isn't necessarily bad quality, but definitely don't expect pieces you would expect at luxury clothing brands. 
We do recommend looking through Dynamite clothing reviews on specific items on their website before committing to and purchasing any clothing or accessories. Their items seem to be a hit or miss, similar to many other fast fashion brands.
Styles: ★★★★ 4 stars
One thing we love about Dynamite is the styles it offers and how the brand differentiates itself from Garage.
Whereas Garage focuses on streetwear and edgier clothing, Dynamite is a bit more chic, contemporary, and is perfect for the office, vacations, and everything in between.
At Dynamite, you can expect to find festival looks, work dresses, girls night outfits, and more.
Price: ★★★★ 3.5 stars
The price range at Dynamite is around $15 to $150. But, as mentioned before, there are quite a few shoppers who believe the clothing and accessories are overpriced for the quality received. 
However, if you're balling on a budget, you can certainly check out Dynamite's sale page for some great deals and bargains.
Customer Service: ★★ 2 stars
Customer service can really make or break a brand, and unfortunately, Dynamite's customer service isn't meeting shoppers' standards according to many Dynamite clothing reviews.
Dynamite shoppers have consistently had issues with the company not responding to any issues or conflicts surrounding online orders, and it's kind of not a big surprise considering Dynamite appears to be difficult to get hold of in the first place.
Now that we've covered the general basics, let's dive deeper into what Dynamite clothing has to offer.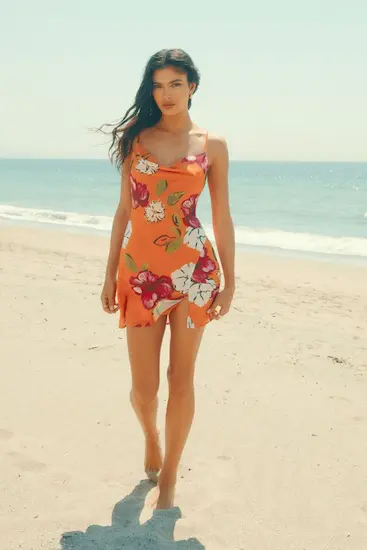 Dynamite's dress collection is so large that the clothing brand has a dress shop for customers to easily find dresses in different styles and for different occasions.
From midis and minis to little black dresses and jumpsuits, Dynamite truly has every dress style to match anyone's aesthetic.
However, one bone we have to pick is that Dynamite only offers sizes XXS to XL, making it not super inclusive to plus-size bodies.
---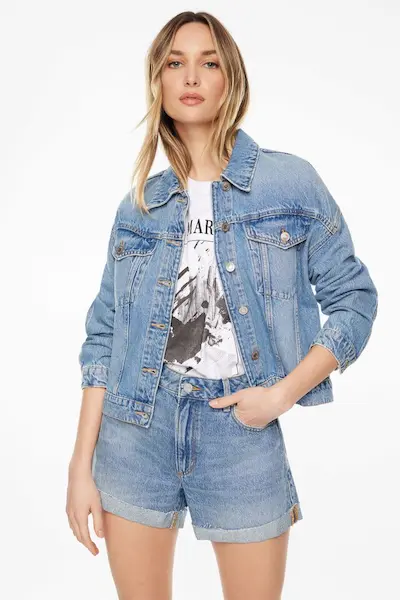 Just like its dress collection, Dynamite has a big selection of jeans and other denim pieces for shoppers to choose from!
Offering different styles makes it inclusive for different body types and figures, and allows the opportunity for shoppers to find the styles that accentuate their figures. 
Whether you're looking for relaxed straight jeans or mom jeans, Dynamite has it in sizes ranging from 23 to 34.
And if you're looking for any other denim pieces, Dynamite offers a selection of shorts and denim skirts!
---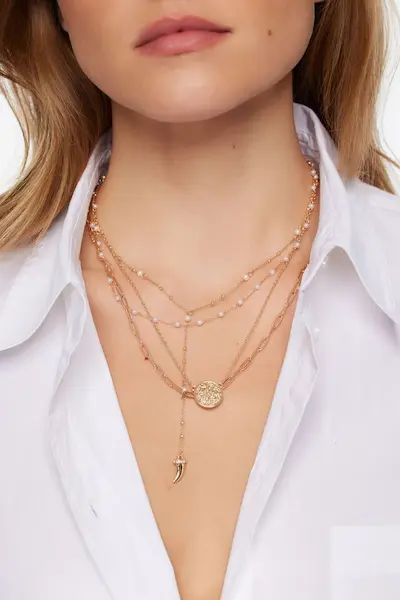 We love when clothing brands also offer accessories so that shoppers can get the best of both worlds. That said, Dynamite offers a bunch of jewelry that customers can use to accessorize their best and favorite fits.
With pieces like earrings, necklaces, and rings, Dynamite's jewelry selection is affordable, accessible, and stylish.
Granted, you're not going to find real diamonds or solid gold pieces, but you will find cute and stylish jewelry that you can easily match with your outfits while looking fierce and fashionable.
What Other Customers Are Saying
To make your life easier, we searched the web and sifted through real customer reviews and what they had to say about Dynamite clothing.
Here are the most important things you need to know:
the clothes are so stylish and cute
it's a little pricey for the quality
don't think it's worth the price
definitely look at the sale section
love the dresses
customer service is so horrible 
wish they were more size-inclusive (check out our ultimate guide to 41 best plus-size clothing brands for better options)
Return Policy
Dynamite offers a 30-day return policy.
Items are eligible for returns so long as they are in unworn condition, are unused, and still have the original tags attached.
Final sale items are not eligible for returns. 
FAQs
Who owns Dynamite clothing?
Dynamite clothing is a subsidiary company under Groupe Dynamite, which was founded in 1975. 
Is Dynamite and Garage the same?
The two clothing brands are similar; they are sister companies under Group Dynamite that have different styles. Garage is geared more towards streetwear and edgier fashion whereas Dynamite is more contemporary and chic fashion. 
Who is Dynamite Clothing for?
Dynamite clothing is primarily marketed toward 25 to 30-year-olds. 
Conclusion
We think Dynamite definitely has some cute styles and that it's worth checking out.
However, we do advise to be wary of items and to always look at Dynamite clothing reviews on individual items before purchasing anything so that you know what to expect. We also recommend browsing through the sales section to get the best deals and bargains, especially since many reviewers stated the quality isn't worth their full retail prices.
We also wish Dynamite was more size-inclusive, and we also wish it had better customer service. 
Dynamite Clothing Alternatives