I went through the top 10 best-selling Drunk Elephant products on the Sephora website, and just for fun, decided to find out how much it would cost to buy each of them. The grand total, to buy these 10 products, was $650. That's right, six hundred and fifty dollars worth of skincare. For ten products.
I could buy a plane ticket from NYC to Hawaii for less than that! I could buy an African Crested Porcupine or 1,140 bananas for that amount of money! I couldn't even buy all of those skincare products with the entirety of the second stimulus check.
Since I would rather use my money to buy 1,140 bananas, I decided to find Drunk Elephant dupes for all 10 of those products. Each dupe is either from the brand The INKEY List or The Ordinary. Both of these brands are known for being affordable, having potent formulas, and being no-nonsense.
In case you are also addicted to bananas, I've decided to share what I found!
10 Drunk Elephant Dupes
Price: $68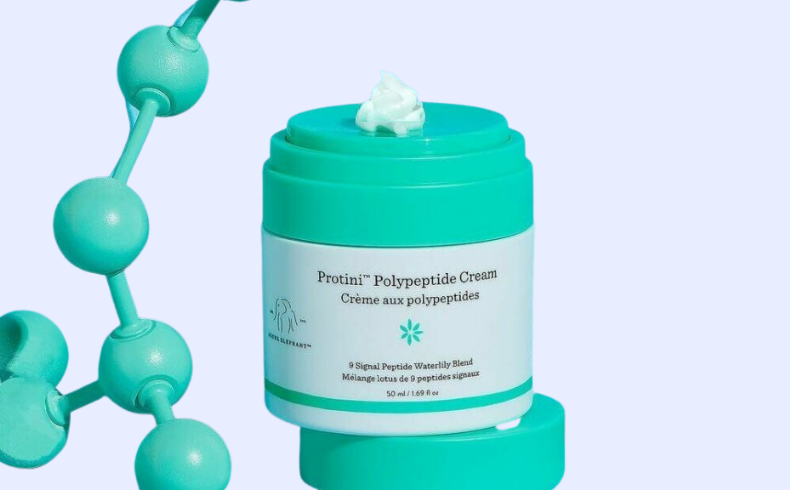 This moisturizer combines polypeptides with antioxidants and vitamin B to give you healthy, elastic, and young skin.
Dupe: The INKEY List Peptide Moisturizer ($14.99)
This moisturizer combines peptides with Royal Epigen P5 to reduce the appearance of fine lines and wrinkles, and create radiant skin.
Within the first five ingredients, both products contain water, Glycerin, and Cetearyl Alcohol. Glycerin is a humectant, which means that it enables the skin to retain moisture. Cetearyl Alcohol is both an emulsifier, which creates a smooth consistency, and an emollient, which softens and soothes dry skin.
The formulations are virtually identical, at least for the first few ingredients (and thus the ingredients with the highest concentrations). And of course, both are peptide formulations, which targets aging.
Both products have a similar color (white) and consistency (thick, bouncy), and both are vegan and cruelty free!
---
Price: $48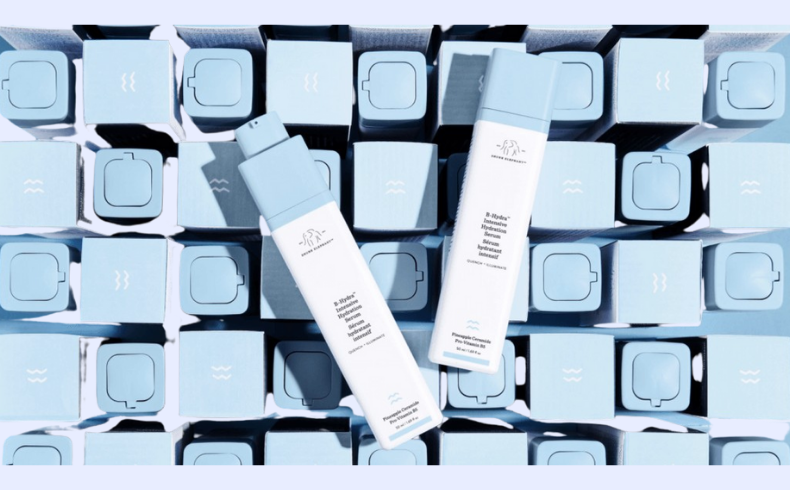 This serum is formulated with Sodium Hyaluronite, which is similar to hyaluronic acid, except that it is composed of slightly smaller molecules that more easily penetrate the skin to hydrate.
This product is hydrating, due to the Sodium Hyaluronite, and plumping, due to Pineapple Ceramide. Provitamin B5 is also included as a humectant.
Dupe: The INKEY List Hyaluronic Acid Hydrating Serum ($7.99)
This serum is also formulated with Sodium Hyaluronite. It has Matrixyl 3000, which plumps the skin by encouraging the production of collagen, and the humectant ingredient Glycerin.
Both products are thick hydrating and plumping serums.
---
Price: $80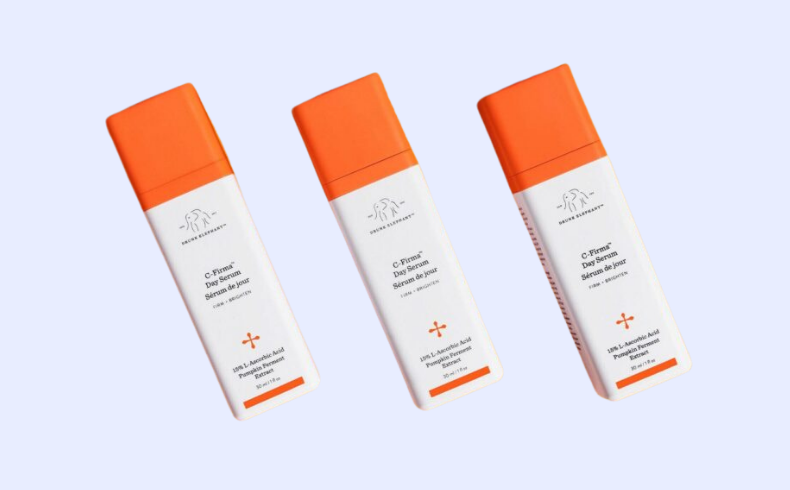 This serum is a powerful mix of antioxidants from vitamins, which helps to make your skin look more youthful and less saggy. This product is formulated with 15% Vitamin C and 1% Vitamin E.
Dupe: The Ordinary Vitamin C Suspension 23% + HA Spheres 2% ($5.80)
One of the most popular Drunk Elephant dupes. this product is a different consistency than the C-Firma serum, as this is a suspension. It is thicker and more hydrating. The suspension is formulated with 23% Vitamin C and 2% hyaluronic acid.
Both products are formulated with Ascorbic Acid, aka Vitamin C, which does wonders for your skin. From brightening to firming, to combating the effects of pollution on the skin, Vitamin C is one hardworking ingredient.
---
Price: $90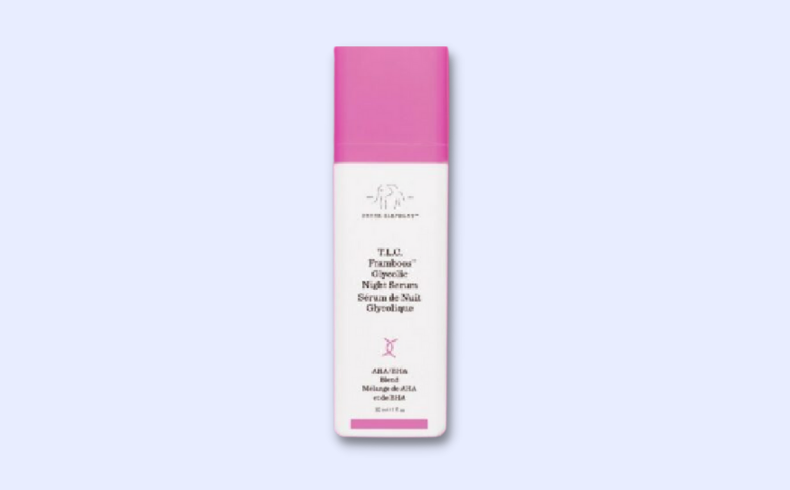 This AHA/BHA serum incorporates glycolic acids to resurface the skin by lightly exfoliating as you sleep. No matter your skin concern – acne, aging, dullness – this product alleviates all.
Dupe: The Ordinary Glycolic Acid 7% Toning Solution ($8.70)
The Glycolic Acid Toner from The Ordinary is the perfect replacement for a $90 product, especially when you take a deep dive into the ingredients.
Although a toner rather than a serum, this product has very similar ingredients, and similar effects. It is formulated with glycolic acid, aloe, glycerin, and citric acid, all of which are highlighted ingredients in the Drunk Elephant serum. The one key ingredient this toner is missing is the salicylic acid, which reduces breakouts.
This toner is pretty strong – the back of the bottle warns not to use it more than once a day, because of how exfoliating it is. In my experience, unless you have very sensitive skin, once or even twice a day is fine.
The good news is, it is a potent formulation. Use it however much you see fit, and you will see results!
---
Price: $82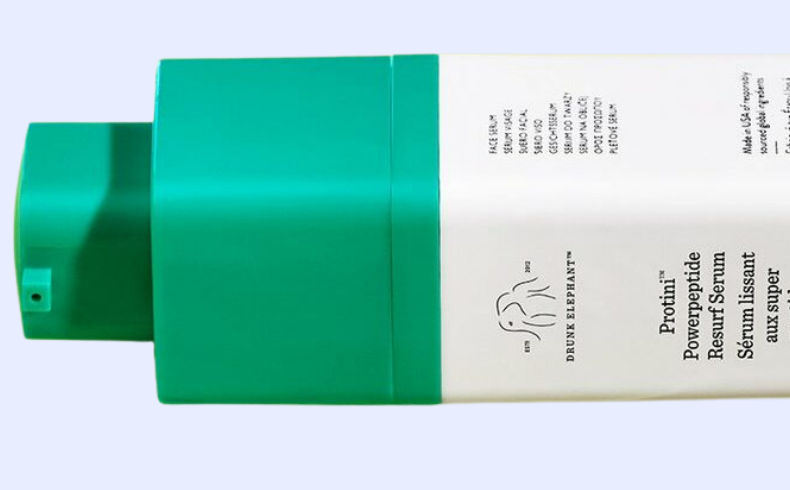 This product is very similar to #4, in that it is an exfoliating serum. The lactic acid and peptides improve the skin's appearance and elasticity (much like collagen).
Dupe: The Ordinary Lactic Acid 10% + HA ($6.80)
This product is essentially a reincarnation of the Powerpeptide Resurfacing Serum, without the peptides. The first 3 ingredients are the same – water, Lactic Acid, and glycerin. It's a very mild exfoliator, in serum form.
You will get similar results with this product, in that it exfoliates and improves the skin's appearance. The one benefit you may miss out on is the elasticity and plumping provided by the peptides in the Drunk Elephant version.
---
Price: $60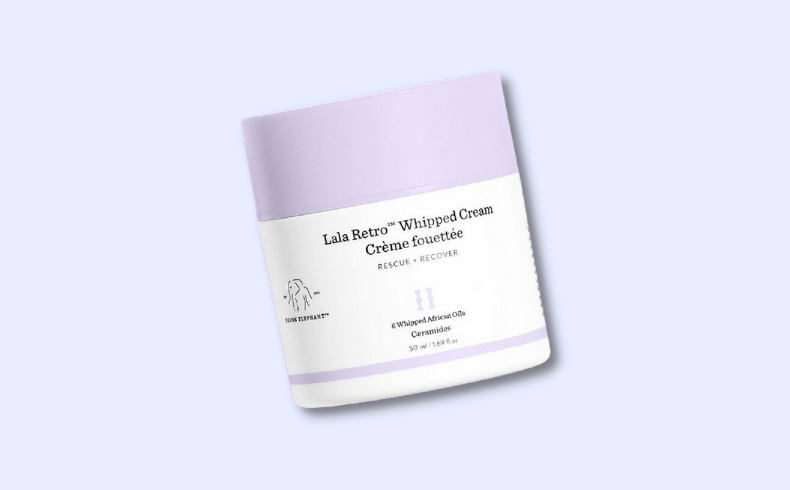 This luxurious whipped cream moisturizer is formulated with 6 different African oils and ceramides. The ceramides serve a dual purpose: hydrating and preventing water loss.
Dupe: The INKEY List Peptide Moisturizer ($14.99)
The Inkey List Peptide Moisturizer is formulated with peptides, which strengthens the moisture barrier of your skin (sound familiar? Much like the ceramides). It also has Two-Percent Royal Epigen P5, which reduces signs of aging.
The consistency of the two creams is very similar (which shouldn't be surprising, considering both have the same first 3 ingredients: water, Glycerin, and the emollient Capric Triglyceride), and both will deliver some very intensely hydrating results. So if you have oily skin, beware, but it's perfect for dry skin!
Both products are vegan and cruelty-free, and have relatively simple and concise ingredient lists without a whole lot of filler. Honestly, both products are good, so if you want to go for a fancy whipped moisturizer, I really can't blame you!
---
Price: $36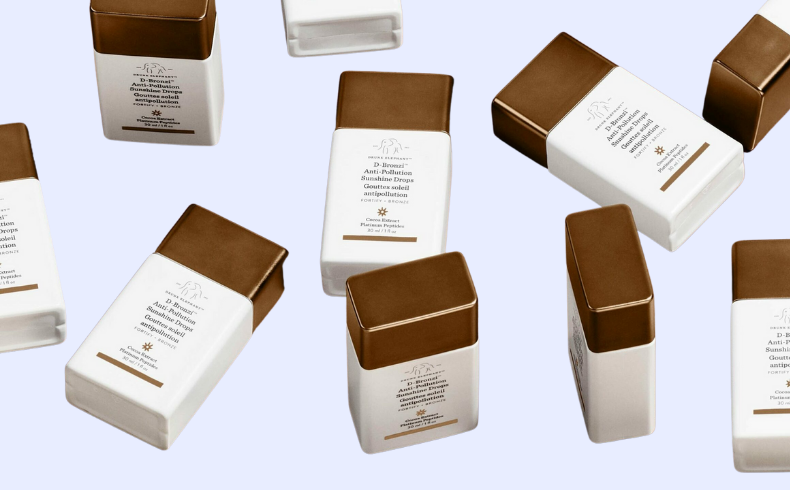 This product is formulated with peptides to reduce signs of aging and increase skin elasticity, antioxidants from cocoa which also has anti-aging properties, and Chronocyclin as a substitute for Vitamin D.
This treatment also gives you a bronze glow, so even though you may not have seen sunshine in the past year of quarantine, at least you can fake it with this product!
Dupe: The INKEY List Q10 Antioxidant Serum ($6.99)
This serum delivers antioxidants like no other. Q10 is anti-aging and also reduces the effect pollution has on your skin. Peptides in the formula do pretty much the same thing as above – reduce aging and increase skin elasticity.
This serum also hydrates your skin slightly (though is no substitution for a moisturizer!). I will say, the serum itself is not as cute as the bronzing drops. It's a transparent yellow color, as compared to the glittery bronze of D-Bronzi.
However, if results is what you're looking for, the Q10 serum delivers!
---
Price: $32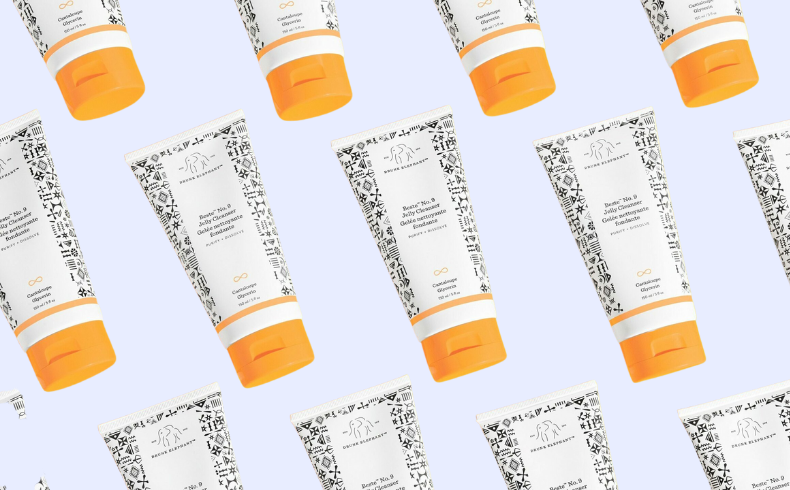 One of Drunk Elephant's best-known products, the jelly cleanser is meant for all skin types, especially those suffering redness.
It's a jelly consistency (who would have guessed, right?), formulated with surfactants (the cleansing agents), antioxidants, and glycerin. It also has aloe extract, which serves to calm sensitive or irritated skin and reduce redness.
Dupe: The INKEY List Fulvic Acid Brightening Cleanser ($10.99)
This Inkey List cleanser is also a jelly consistency meant for all skin types. It is especially good for dull or uneven skin, as the fulvic acid gently exfoliates. Like Beste, the Fulvic Acid Cleanser is formulated with aloe (good for sensitive skin), glycerin (hydrating ingredient), and Coco-Glucoside (which is the same surfactant used in Beste No. 9).
The main difference between these two cleansers is that Beste No. 9 has antioxidants, which reduces the appearance of aging, and plumps the skin. The Inkey List cleanser has Fulvic Acid, which resurfaces and brightens the skin. Either way, your skin is going to look great!
---
Price: $74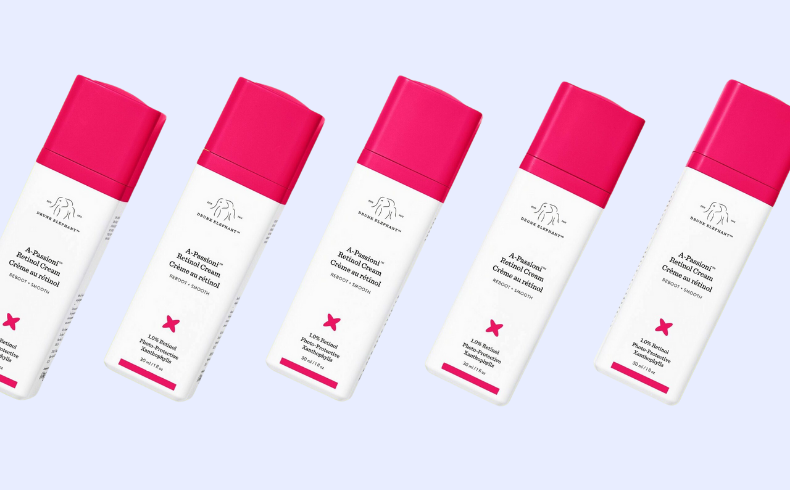 Retinol is a very powerful ingredient to improve the elasticity and evenness of the skin and prevent blemishes. In this formula, it is gentle enough for sensitive skin, and potent enough that you will see results.
In addition to the 1% retinol, this cream is formulated with peptides for anti-aging, and vitamin F to improve skin texture and elasticity.
Dupe: The INKEY List Retinol Anti-Aging Serum ($9.99)
This product is also formulated with 1% retinol, and also has 0.5% Granactive Retinoid, which increases the efficacy of the retinol. It is formulated to be non-irritating, yet potent. The squalane in the formulation hydrates and soothes the skin, as the retinol promotes elasticity and evenness.
Both products will likely have a very similar effect on your skin, although one thing to keep in mind is the consistency of these products differs. The A-Passioni Retinol Cream is just that, a cream, while the Inkey List product is a serum. While both products work for all skin types, it's up to you which consistency would work best for your skin.
---
Price: $80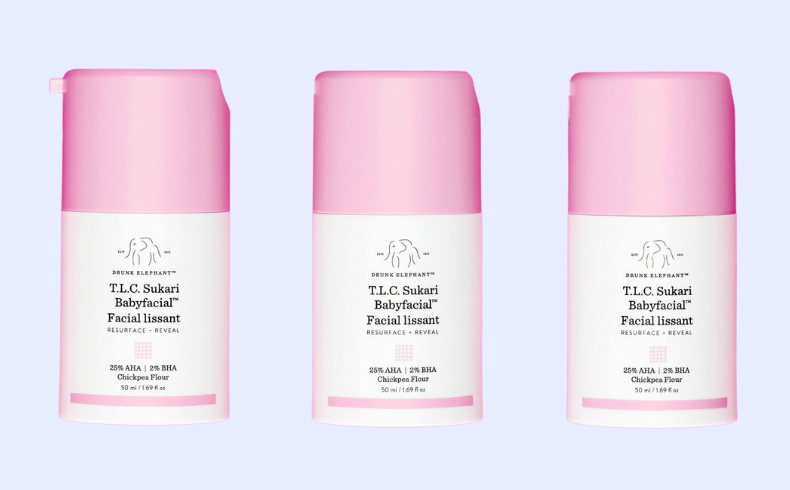 This AHA/BHA mask exfoliates the skin through a combination of 25% AHA and 2% BHA. With the aloe and glycerin in the formulation, it is gentle enough to use on most skin types and will not overly dry out your skin.
Dupe: The Ordinary AHA 30% + BHA 2% Peeling Solution ($7.20)
Ah, the TikTok famous red facial! While it is a slightly stronger formulation than the Drunk Elephant alternative (30% AHA vs. 25% AHA), its true allure comes from its presentation. The solution is blood-red, so it feels a bit like a vampire facial every time you put it on.
This product will completely resurface your skin leaving you with bright, even, youthful skin. It also has aloe in the formulation, in an effort to reduce irritation; however, you will need to follow up this treatment with a moisturizer.
---
Some Final Thoughts
If you bought every single one of these Drunk Elephant dupes instead, you would spend $94.44. So, I basically just saved you over $500 ($555.56 to be exact). You're welcome!
Are you still skeptical? Believe me, I get it. I've tried Drunk Elephant products. They're fun, their packaging is cute, and their formulations are pretty good. But, you're paying 10x more money for a formulation that is certainly not 10x better than that of The Ordinary or The Inkey List.
In fact, even if these dupes cost the same amount as the Drunk Elephant products, I would still choose the dupes over the Drunk Elephant option, for 8 of these 10 products.
So go forth, my friend, and save money! While spending excessive amounts of money on skincare can be fun, and you can sometimes even justify it, there is no need to be spending $90 on a product when a $9 one works just as well (or, in my humble opinion, better).
RELATED: Our Drunk Elephant Reviews