If you're a skincare fanatic, you've likely heard of Dr. Brandt Integrative Dermatology, the brand that delivers dermatologist-quality results from home. This brand is most famous for its exfoliation and filler products meant to mimic the effects of injectables and microdermabrasion treatments without the need for invasive, costly procedures.
They are praised for the effectiveness of their products, but it's also one of the more expensive skincare brands out there. Keep reading our Dr. Brandt reviews to find out if this brand is really all it's cracked up to be.
What is Dr. Brandt?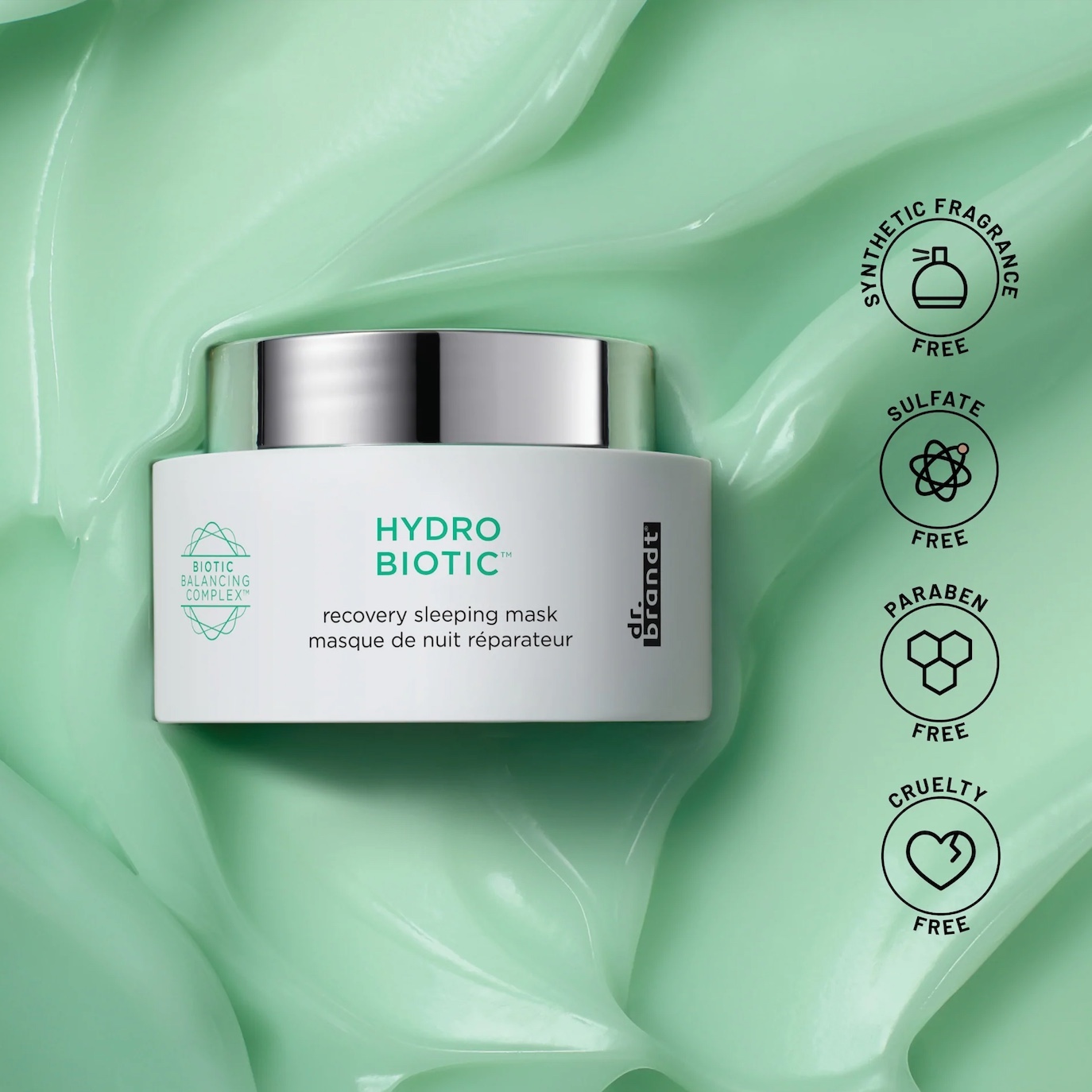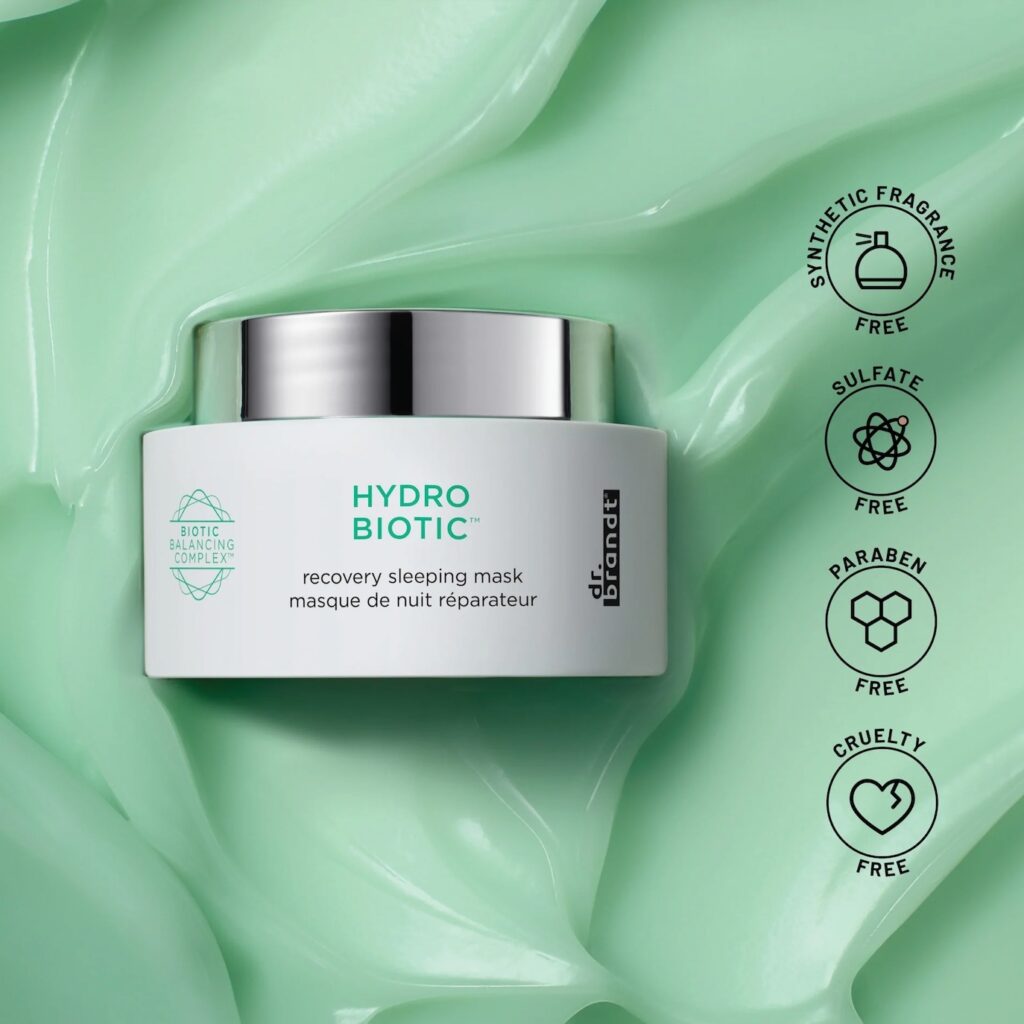 Dr. Fredric Brandt was a celebrity dermatologist to stars like Madonna, Gwyneth Paltrow, and Calvin Klein. His ultimate vision in founding his company was to bring in-office dermatology procedures to everyone, and over the years, the company has kept true to that vision.
The company prides itself on its dermatologist-tested products and its exclusion of over 1700 harmful ingredients, making its products cleaner and safer for your skin.
Dr. Brandt also claims to take a holistic approach to skincare, considering nutrition studies, microbiome research, and psychodermatology in order to create more effective products.
Dr. Brandt Overview
Dr. Brandt offers a variety of products, the most popular being the Needles No More collection, but it also offers cleansers, moisturizers, serums, exfoliants, masks, primers, and sunscreen, among other things.
The brand has products for a variety of skin types and concerns, and their website makes it easy to navigate to the products designed for those concerns. You can also buy Dr. Brandt products from physical and online retailers like Ulta, Sephora, or Amazon.
The brand is also the recipient of several awards, such as the Allure Best of Beauty Award.
Dr. Brandt Reviews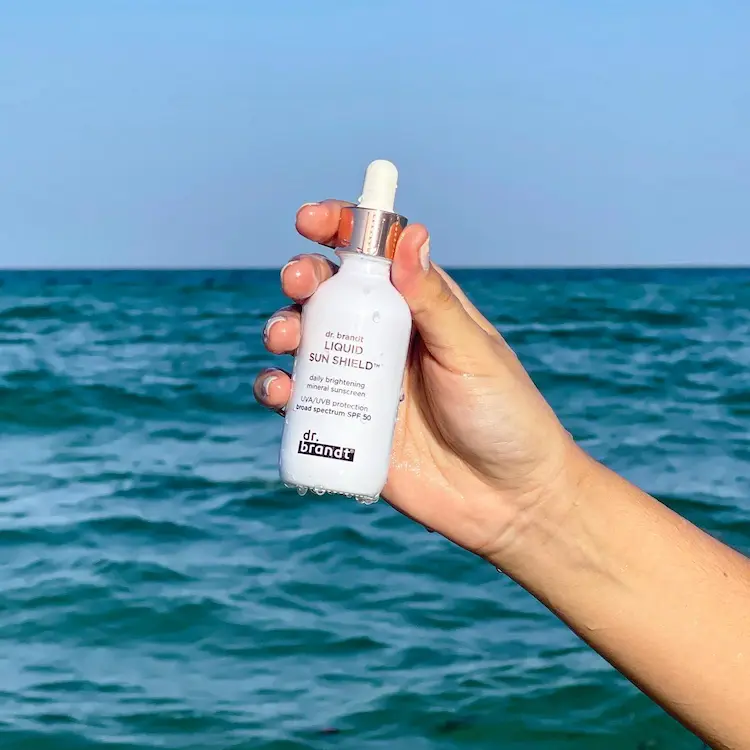 Overall: ★★★★ 4 stars
In general, most people agree that Dr. Brandt products deliver fast, visible results. Specifically, the company's most hyped products – like the No More Baggage under eye cream and the Renewing Age-Defying Face Exfoliator for example – are widely loved because they are highly effective. Most customers have received excellent results with Dr. Brandt products.
The only drawbacks to Dr. Brandt are, of course, the prices and several customers were upset with the customer service when ordering from their website. That being said, you can always order from Ulta, Sephora, or another skincare retailer to bypass the brand's customer service. 
Pricing: ★★★★ 4.1 stars
Dr. Brandt's prices are higher than what you may normally find for similar skincare products. This is largely because Dr. Brandt uses higher-quality ingredients and more rigorous testing.
Most of Dr. Brandt's products range between $32 – $152 each, with most falling somewhere in the $50 – $60 range.
One point of frustration for several Dr. Brandt customers is that many of their products come in very small amounts for very high prices.
However, Dr. Brandt products are often included in beauty boxes like those from Ipsy or BoxyCharm, and they also offer sample kits on their website as well as free minis with every purchase, so it's possible to try their products before committing to the full sizes.
Quality: ★★★★★ 5 stars
As mentioned previously, the majority of Dr. Brandt customers are big fans of how safe and effective the products are. Most of the time, customers are happy to pay the price for the results.
Dr. Brandt products are free of parabens, phthalates, and sulfates, and many of them are vegan as well. While some people with extra sensitive skin noted dryness or redness after using Dr. Brandt products, the majority of people were satisfied.
Shipping: ★★★★ 4.5 stars
Dr. Brandt offers several options for shipping, although at the moment they only ship to the US and Canada. They offer a variety of shipping times and prices based on your location, but most orders are shipped within 1-2 business days. Dr. Brandt is also sold at several physical retailers, like Ulta and Sephora.
One thing to note with ordering from the Dr. Brandt website is that several customers did not receive their orders and received lackluster support from the company's customer service, so if possible, it may be better to go to a physical location or a more reliable online retailer, like Amazon.
What Customers Are Saying
In general, there are a few common things being said about Dr. Brandt:
The products are very high quality and deliver fast, visible results.
The prices are high, but many people found it worth it.
Great returns policy in case a product doesn't work as expected.
Samples can be obtained from several sources so you can try before you buy.
Customer service from Dr. Brandt is subpar.
To avoid their potentially poor customer serivce, you can always order through Ulta, Sephora, or another retailer that sells the brand.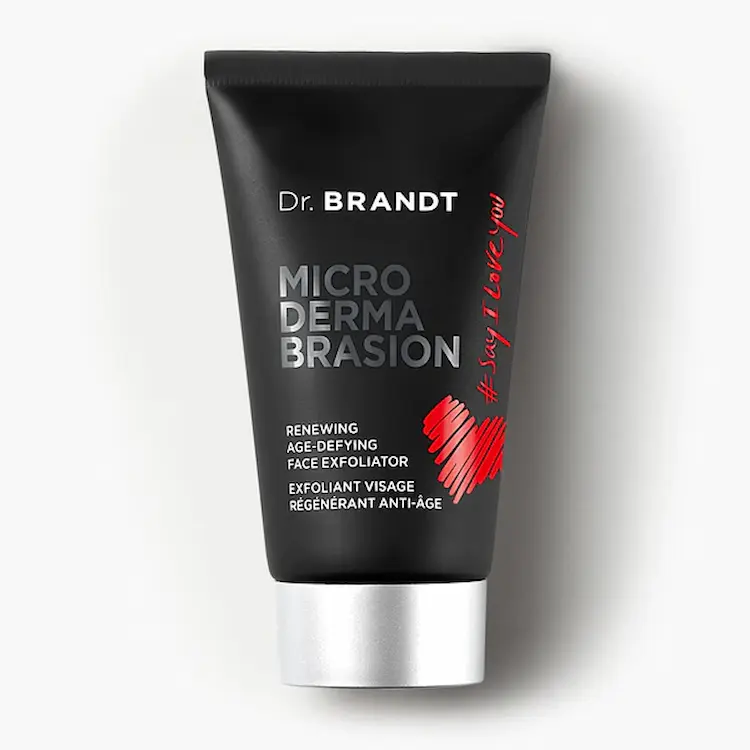 This product contains both physical and chemical exfoliators to slough off dead skin cells and reveals a brighter, smoother complexion. 
The physical exfoliant is made with renewable wood cellulose, so it is environmentally safe, and in clinical tests, 100% of people agreed that the product smooths and softens skin.
The product had a 5/5 star rating on their website, with most people more than satisfied. The lowest ratings were from people dissatisfied with the customer service or with the price for the amount of product ($79 for 2oz.)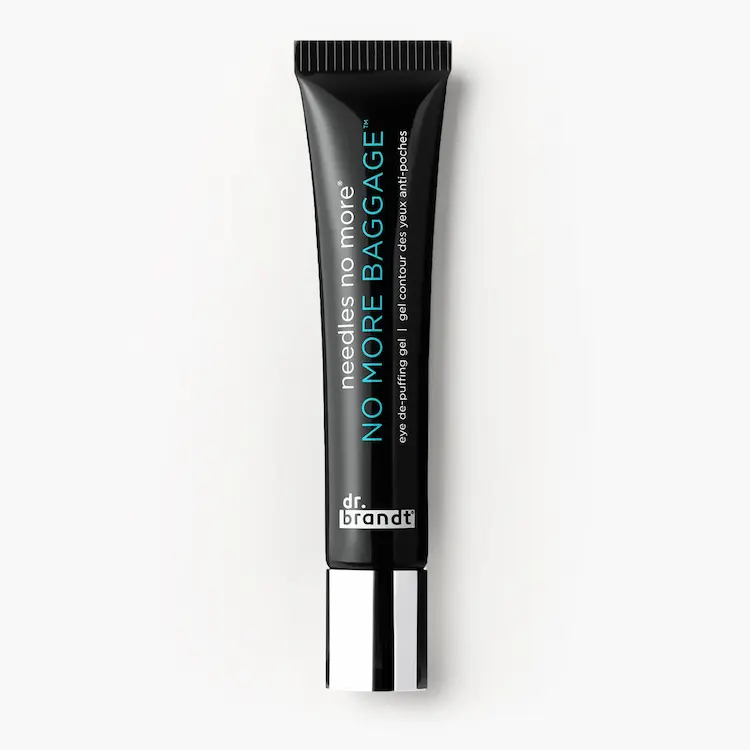 The Needles No More Collection is a line of 4 different products that are designed to reduce fine lines and wrinkles without the use of injections. In the line are the No More Baggage eye cream, the Wrinkle Smoothing Cream, the 3-D Lip PlumpFix, and the Neck Sculpting Cream.
With these, people really loved how instantaneous the results were and how long-lasting they were.
Again, the biggest complaint was that the customer service was poor or that no product was received after ordering, but a few did note that the products were less moisturizing than they were expecting. 
It's also worth noting that the effects aren't as drastic as actually getting injections done, but these products are still impressive considering they don't involve needles.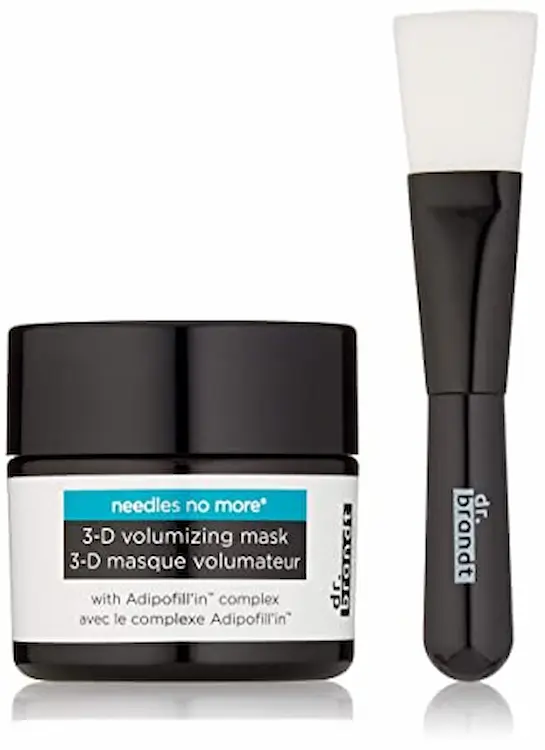 This product is no longer available for sale, but the mask was made with hyaluronic acid, peptides, and Adofill'in complex to visibly plump the skin. In clinical trials, 100% of users found that it did indeed improve the look of wrinkles.
Dr. Brandt reviews of this product were a little more mixed, with some reporting no results or only temporary results while using it.
Most people loved the applicator brush the product comes with and that it produced instant results. Others were less than impressed with the price.
Return Policy
To return a product, it must be shipped back within 30 days and the product can't be more than half used, or empty. If the reason for the return was due to damage or a mistake on their part, the shipping charges will not be deducted from your refund. If the reason for return is not either of those, the shipping fee is deducted from your refund.
FAQs
Is Dr. Brandt Hypoallergenic?
In Dr. Brandt's blog, they specify that yes, their products are allergy tested by dermatologists and hypoallergenic. Although some people with sensitive skin experience redness or dryness, we haven't seen any more serious issues reported.  
Who Owns Dr. Brandt Skincare?
Stéphane Colleu is the current president and CEO.
Is Dr. Brandt All Natural?
Dr. Brandt is clean, but not all-natural. It's hard to define what 'natural' means in skincare, but generally speaking, when a product is natural, that means that it doesn't contain synthetic ingredients. However, not all synthetic ingredients are bad for the skin (like hyaluronic acid, for example).
In Conclusion
So to sum, Dr. Brandt is generally a great choice for skin care if you can afford it. While most of its products are aimed at those with aging skin, several of its products can be used on all skin types. We would recommend trying out some samples before diving into Dr. Brandt, but once you try, there's a pretty high chance that you'll fall in love.
But even if you do love Dr. Brandt's products, we would also recommend buying your products from a more reliable retailer, like Ulta or Sephora, rather than the Dr. Brandt website itself (just to be safe). Either way, anywhere you buy should have a good return policy that allows you to return used products if they don't work out for you.
Dr. Brandt Alternatives
If you're looking for something like Dr. Brandt, but more within your budget, here's a few alternatives that may be more your style.