One of the most challenging things to treat on the skin is acne. So many products have been dedicated to doing just that, yet many works for some and not others.
Curology and Proactiv have been leaders in the acne treatment industry, but are they suitable for your skin?
Below, we break down the formulas and offerings of these two brands in our Curology vs Proactiv Review to reveal which skin treatment works better.
RELATED: My Honest Curology Review: What You Should Know
Curology vs Proactiv Overview
Curology began with one patient in New Mexico finally feeling good about her skin when Dr. David Lortscher treated her in 2013. The doctor gathered his family, technologist brother Glenn, and their mother, Dr. Nancy Satur, to bring the treatment online and global.
Later they found themselves leading a customized skincare brand in 2014.
Proactiv is an older company and one with many celebrities backing it. The brand started in 1995 and debuted with celebrity spokesperson Judith Light. Jessica Simpson, Alicia Keys, Julianne Hough, and more have been celebrity spokespersons for the brand. 
The products were developed originally by dermatologists Katie Rodan and Kathy A. Fields in California.
To find out more on each brand, take a look at these main points below:
Curology
Proactiv
— Offers custom formulas for acne and anti-aging

— Offers 30-day free trial

— Can change your formula as needed

— Customers pay for shipping depending on products

— Returns or exchanges are not accepted
— Offers three different formulas for acne

— Offers membership services for discounted pricing

— Offers subscriptions

— Customers pay for shipping depending on products

 — Offers 60-day money back guarantee
Curology vs Proactiv
Now that you have an idea of what each brand offers, let's break down each category to take a closer look.
What They Offer
Curology offers customized formulas for acne and anti-aging with products such as cleansers, moisturizers, spot patches, acne body wash, makeup remover, and lip balm.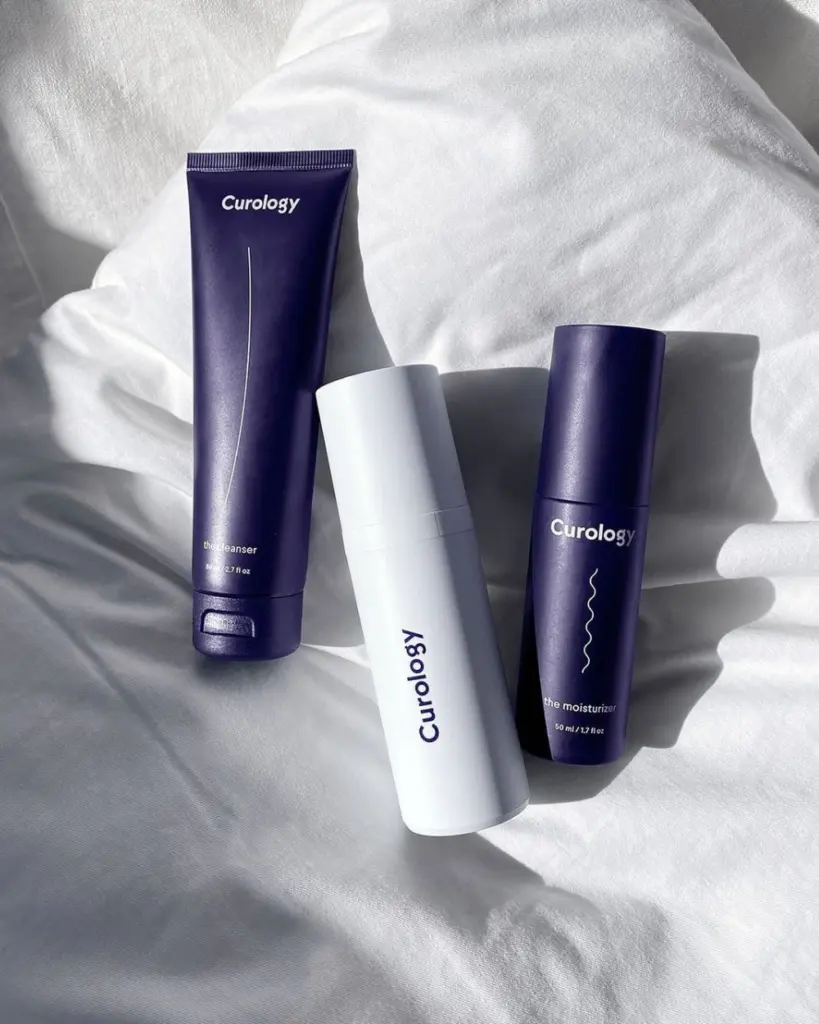 The process is relatively simple. First, you share photos of your skin and skin goals with a provider who will then prescribe your custom bottle. After you receive your products, apply then once daily (or as directed).
Curology works on a subscription-based model where you can receive you customized formula for as low as $20 a month.
Proactiv offers three formulas for acne treatment. The first is Proactiv MD which includes a cleanser, adapalene gel 0.1%, and ultra-hydrating moisturizer, all to treat stubborn breakouts.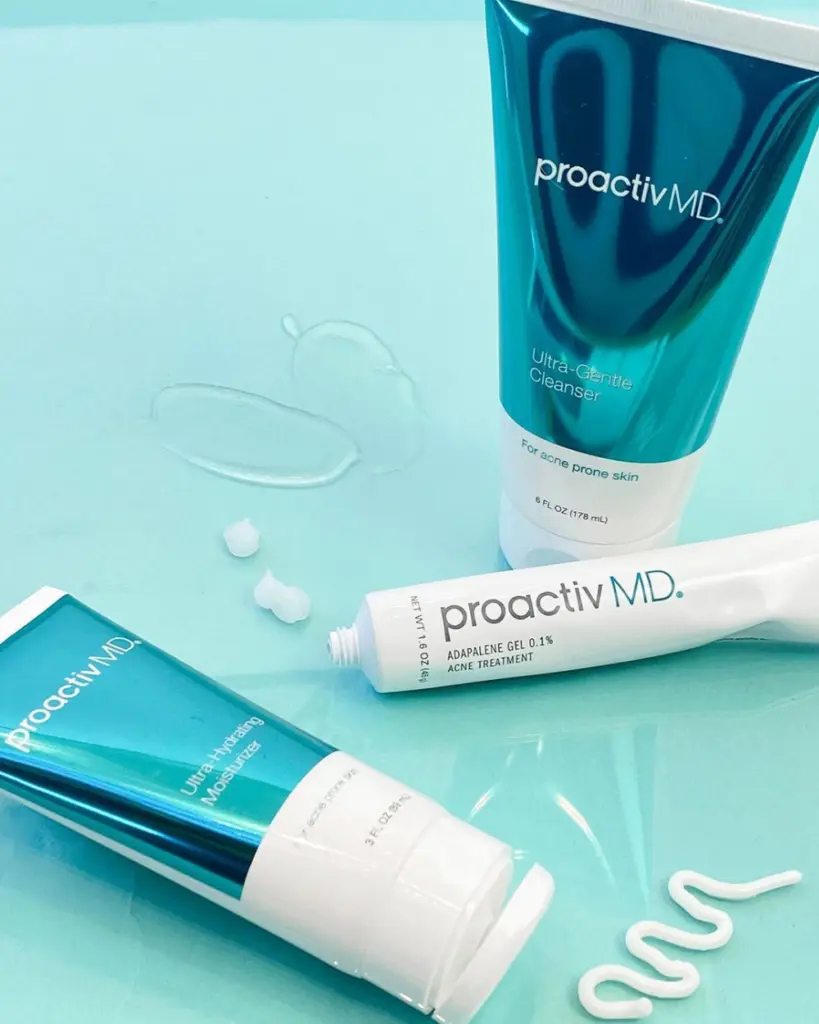 Proactiv also offers its original acne treatment, including a renewing cleanser, revitalizing toner, and repairing treatment.
The last product is for sensitive skin, including skin smoothing exfoliator, pore targeting treatment, and complexion perfection hydrator.
You can either select your subscription to order the products, or you can buy Proactiv products from other retailers such as Ulta, Target, and Amazon.
Pricing
Curology's custom formula pricing starts at $19.95 per shipment plus shipping costs. Other products can also be purchased monthly and range from $5-$20.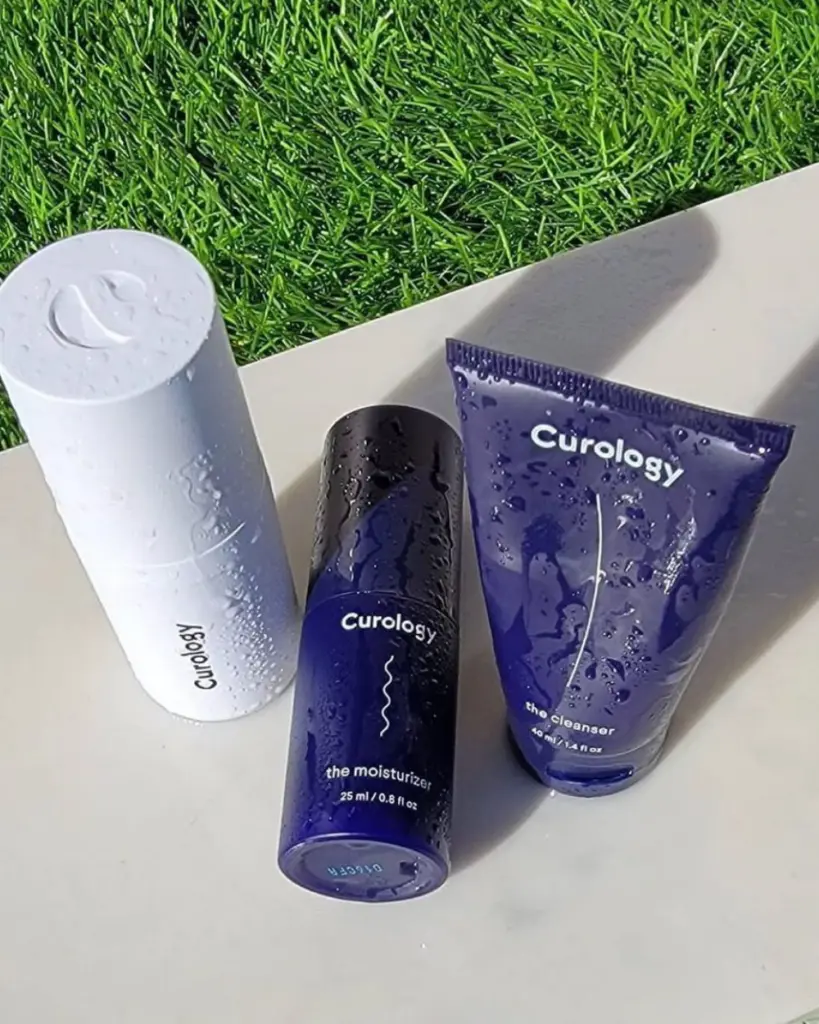 Plus, you can receive your first formula free, you just have to pay $4.95 for shipping!
Proactiv product sets start at $24.95 per month plus shipping costs. Upon purchasing, you have the option to add acne body wash and a clay mask for $10 and an oil control sunscreen for $5. Purchases come with a free gift as well.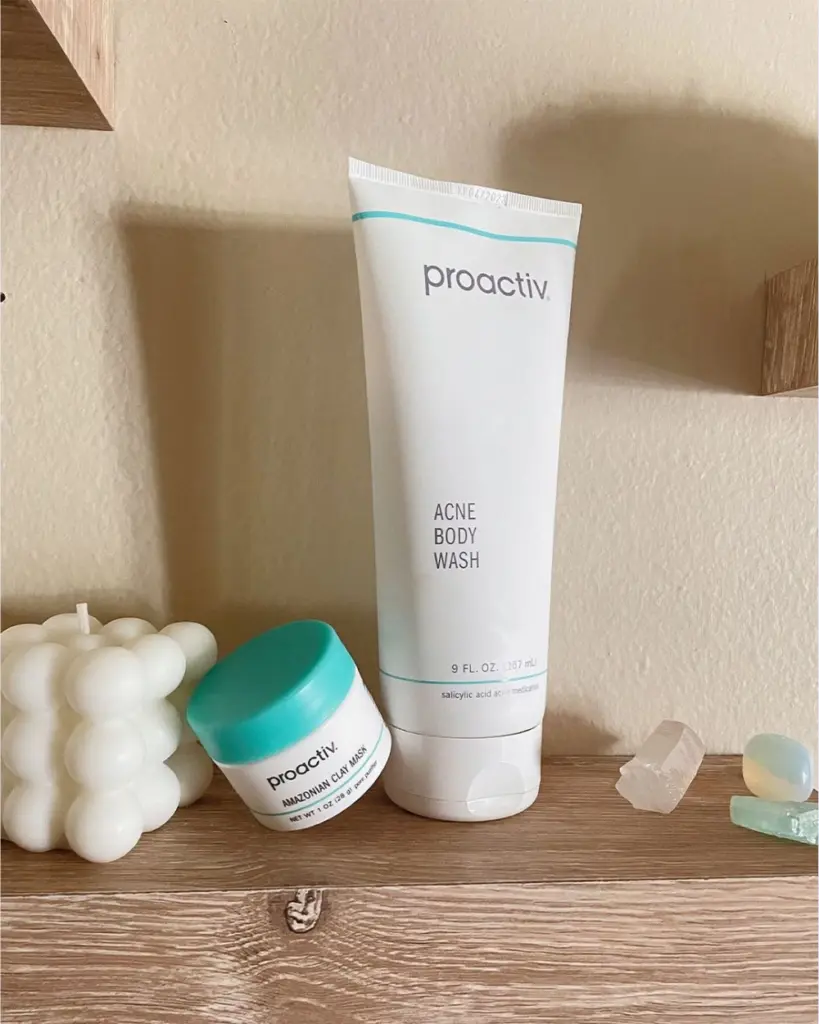 Prices will vary at other retailers, as you can buy the product sets without a subscription. However, you can typically expect to pay around $25-$60.
Quality
Curology is known to treat cystic acne, dry skin, hyperpigmentation, dark spots, fine lines, and blackheads.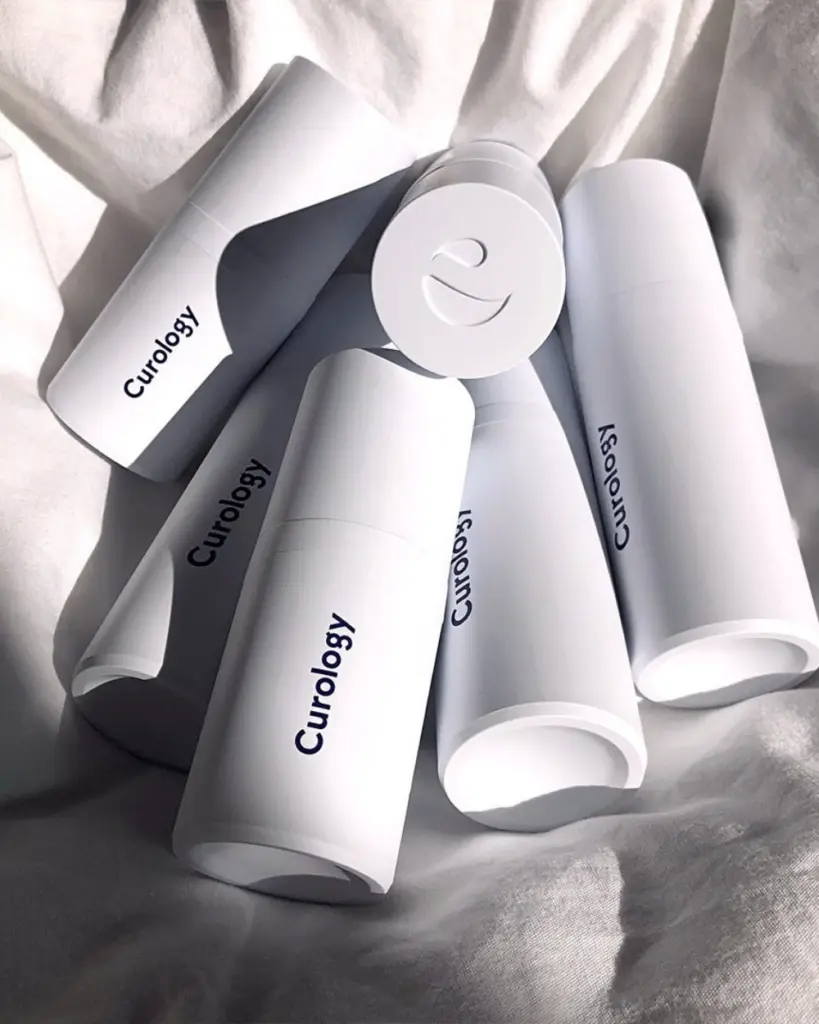 To treat acne, Curology uses Tretinoin, Niacinamide, Azelaic Acid, Clindamycin, Metronidazole, Zinc Pyrithione, and Tranexamic Acid.
Many customers have had positive results with Curology, including one of our editors. You can read our full Curology Review here!
Proactiv's products are dermatologist-tested and great for people with stubborn acne.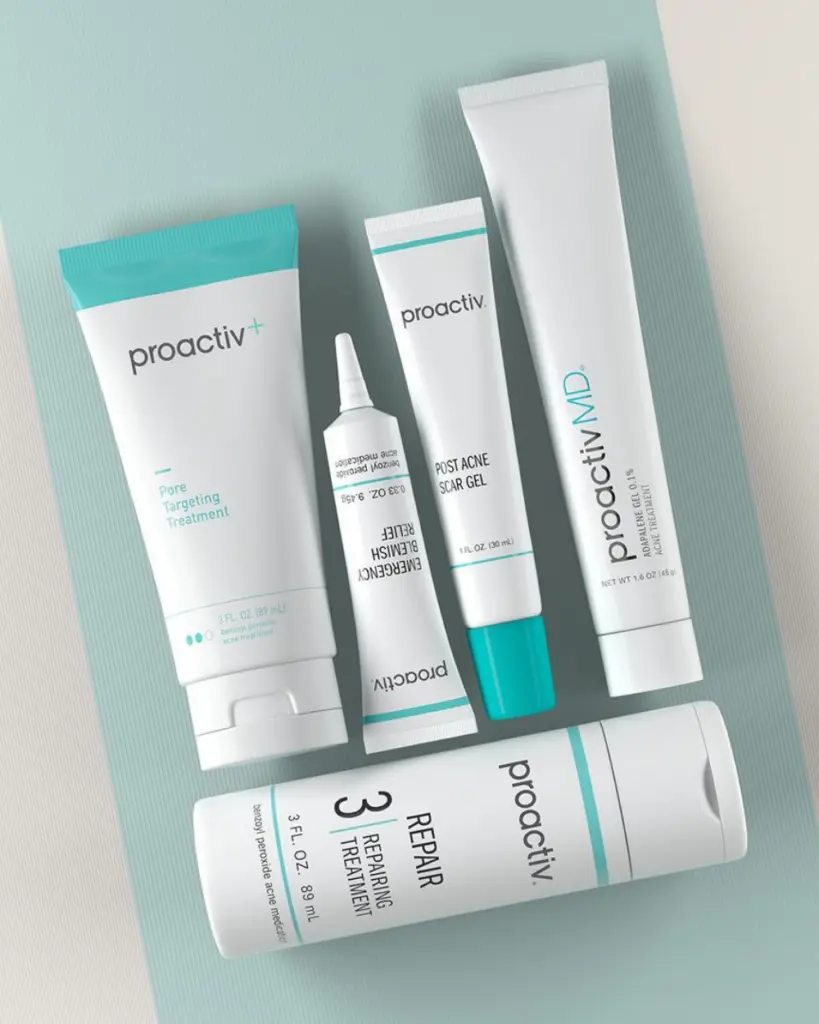 Proactiv uses Benzoyl Peroxide, Salicylic Acid, Kojic Acid, and more in its products to attack the acne cycle, clear blemishes, and help prevent new ones from forming.
Proactiv also has many happy, loyal customers who say Proactiv is easy to use and keep their skin clear.
What Customers Are Saying
After reading real customer reviews on and trying the products for ourselves, here are the main feedback points about Curology vs Proactiv:
Proactive can be a long-lasting solution for keeping your face clear from acne breakouts
Curology has fun packaging
Proactive can be harsh on the skin and after repeated use
Curology uses skin-safe ingredients
Proactive can dry out the skin
Curology is less expensive
Both companies have loyal customers who are happy with the results
In Conclusion: Which One Is Better?
If you are torn between choosing Curology vs Proactiv, it honestly depends on what you want. Curology can give you a bit more of a custom formula, and it's cheaper. Proactiv, on the other hand, is a brand that's been around for a long time and has a reputation for helping with acne breakouts.
However, something to keep in mind is that Curology has dermatologist providers who can also prescribe oral medications for hormonal acne on a case-by-case basis. If you suffer from cystic, hormonal acne, Curology might be a better choice for you in the long run.
Curology offers a 30-day free trial, and Proactiv provides a 60-day money-back guarantee, so it can't hurt to try either brand. Everyone's skin is different, so you'll never know which one works best for you until you give it a try!