Trying to find a brand that has all the wardrobe basics you're looking for can be a challenge. It's a popular route that many brands take, but only a few actually deliver unwavering quality. The best part about essentials in a wardrobe is you can pair them with many different outfits and seasonal trends.
Buck Mason has a clean-cut website with plenty of high-quality product photos, but you have to look past the stellar marketing to find out if they're worth the buy at the end of the day.
For this Buck Mason review, we're going to take a look at the brand from numerous angles to see if it can hold up to the hype.
RELATED: 25 Best Clothing Brands for Men to Upgrade Your Wardrobe
What Is Buck Mason?
Aimed at modern American classic wear, Buck Mason offers a decent selection of clothing for men and women that look great at any time of the year. The brand started out as a simple idea in a garage and has since grown to be a recognized brand worldwide.
Most of what they offer is relatively neutral, and many of their products can mix and match with a wide range of outfits. Aside from their neutral take, their quality is relatively bold, and it never hurts to have numerous essentials to choose from in your wardrobe.
Buck Mason Overview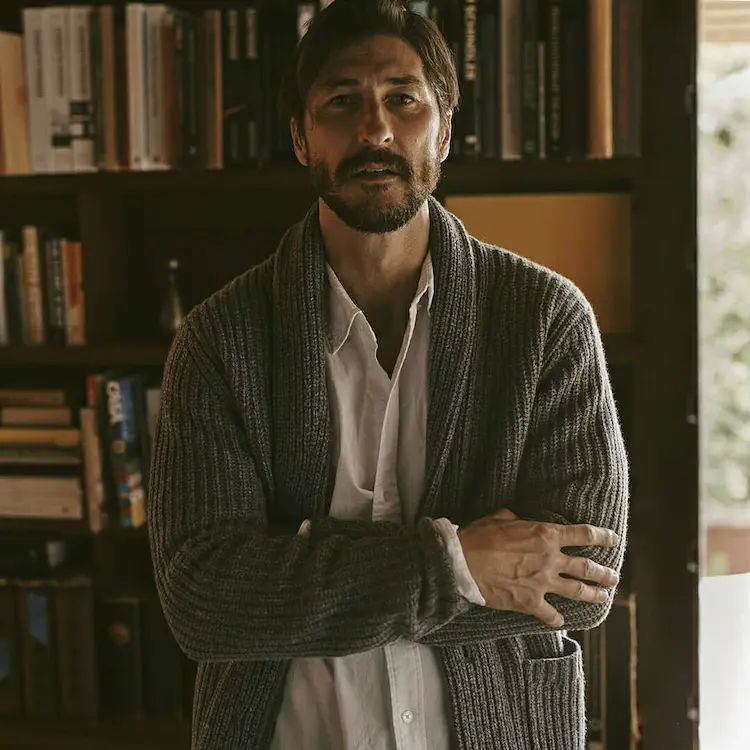 When viewing their catalog, you'll find polos, t-shirts, dresses, button-ups, jeans, and much more. They also boast a handful of special collections with various clothing that fits a specific theme.
Considering the craftsmanship that goes into their clothing, the brand does their best to set a price point that most people can afford. Everything they make is manufactured in the United States, which generally speaks volumes about the quality you can expect.
Of course, to get a comprehensive look at how the company operates requires a review of their manufacturing practices, pricing, customer service, and other important factors.
Buck Mason Review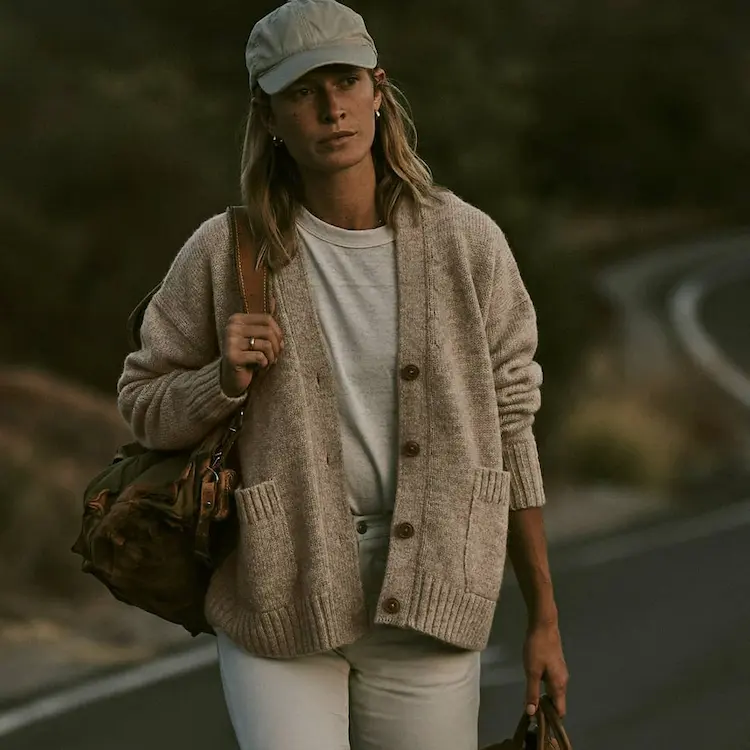 It's normal to find a variety of pros and cons with any company, and although Buck Mason isn't perfect, they provide some excellent selling points.
Overall Rating: ★★★★ 4 Stars
After scouring through numerous reviews, there seems to be a general consensus that the brand holds up to its claims on quality. Most aspects of the company seem to perform pretty well, and people generally deem their clothing worth the price.
Outside of the products they sell, there are a few disgruntled shoppers when it comes to the brand's customer service. However, several other customers say customer service was responsive and helpful.
Pricing: ★★★★ 4 Stars
The company seems to do their best with keeping prices at a mid-range level that most people can look into. Depending on material quality and style, you can expect shirts to range from roughly $60 to $100.
Regarding their bottoms, those clearly require more material and can range from around $145 to $175. Some people may find this pricey, but their garments could easily last for years with proper care.
Shipping: ★★★★★ 5 Stars
Their products are shipped out of Los Angeles, and they promise relatively standard shipping times. Most orders are shipped within 48 hours, and domestic orders will arrive in around eight business days.
Shoppers can also pay extra for expedited shipping, which will show up in two to three business days, and all of their orders are shipped via FedEx. Although some reviews mention an experience with shipping delays, a majority of customers seem to find it to be streamlined for the most part.
Customer Service: ★★★★ 4 Stars
Most areas of their business operations are satisfactory, but a few customers aren't too happy with their customer service. While some have complaints, there others are happy with customer service, though, and say their response time was quick.
We feel this isn't necessarily a dealbreaker, as many of the negative reviews seem to be somewhat isolated incidents.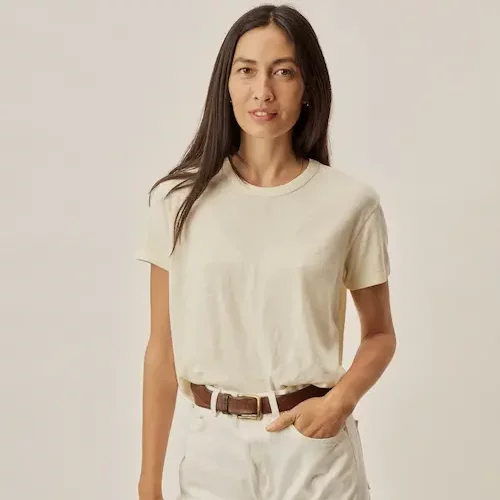 Quality: A classic fit tee with a straight hem, this garment is made with 100% cotton slub jersey, and it's pre-shrunk, so it'll retain its shape after each wash. It also boasts a soft self-fabric collar, along with straight armholes that blend with the natural curve of your arms.
The shirt is lightly textured but surprisingly soft to the touch and durable for long-term repeated use.
Style: You can't go wrong with essential tees, and this one looks great whether you let it hang loose or tuck it into your favorite pair of jeans.
It can be worn as an undershirt in winter and is comfortable enough to lounge in at home. You'll also find the shirt is available in various light and bold colorways. A truly universal garment that every man and woman should have.
---
Quality: Essentials go far beyond basic tees, and this hooded sweatshirt might be your new wardrobe favorite. It's made from comfortable 100% cotton and comes pre-shrunk, so it'll always remain true to size.
It's built with a classic drawcord, along with reinforced elbows for added comfort and a kangaroo pocket for your hands or other pocket items.
Style: This is a pullover hoody, so most people would prefer to wear it with an undershirt. Then again, it's 100% cotton construction makes it comfortable enough to wear on its own.
It comes in many neutral colors that can blend with a wide range of casual outfits and can be worn through spring, fall, winter, and cooler summer nights.
---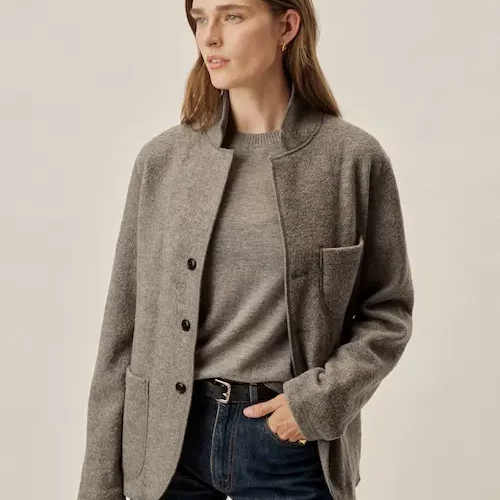 Quality: Not only is the coat stylish, but it's crafted from 100% merino wool, and it offers a shorter mid-length that'll feel like a classic fit if you choose the proper size. The coat also includes reinforced stitching and notched convertible lapels.
It's important to note that it should only be cleaned at the dry-cleaners to ensure its quality stands the test of time.
Style: Perfect for the colder months, this jacket is bound to keep you warm and have you looking good at the same time. It comes in a neutral grey color, and this allows it to blend in with many different garments.
You'll find it's an excellent throw-over coat that can be worn daily, and it has multiple large pockets to keep your essentials in place and your hands warm.
---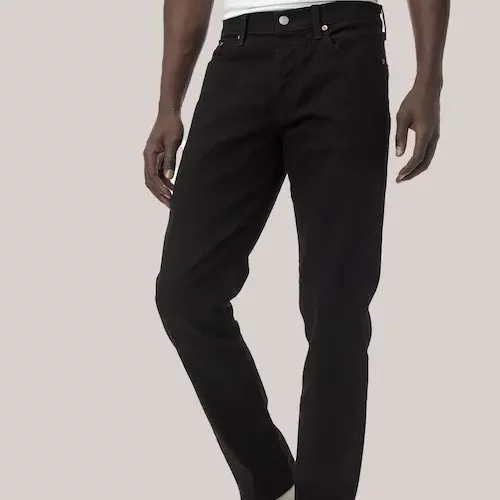 Quality: Having a reliable pair of jeans on hand is always important. These offer copper rivets, nickel buttons, and a mid-rise fit straight through the thighs. The fabric is over-dyed denim that provides a decent stretch for all-day comfort.
It also offers five pockets, a standard button fly, and it's tapered from the knee down.
Style: It delivers a pretty standard look that works for any season, and they could easily become your favorite pair to rely on with many different street-casual outfits. They come in a few niche colorways, and they're a perfect pairing with your favorite basic tee.
What Customers Are Saying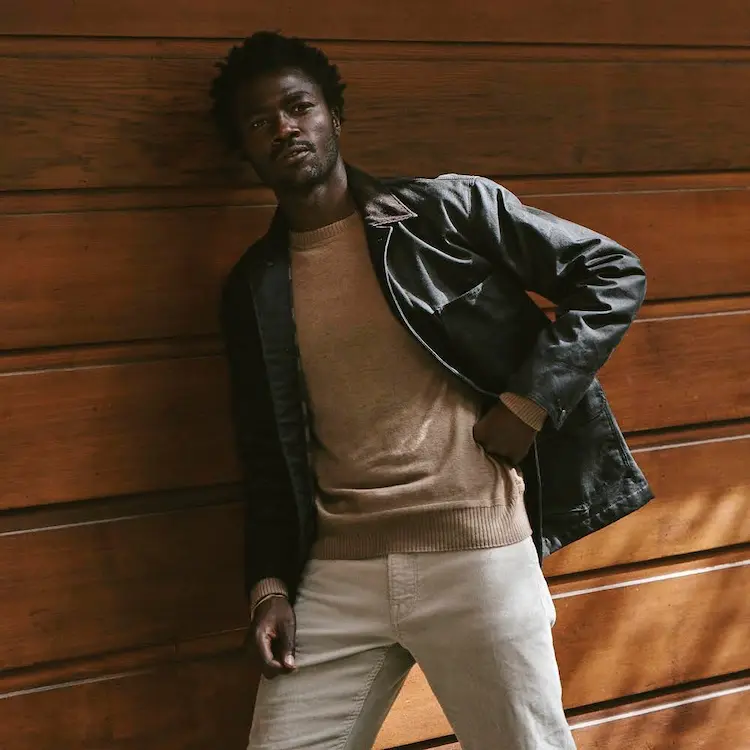 The truth behind a company always lies in the words of those who have first-hand experience. Among their popularity, they've garnered a broad customer base that's generated a long list of reviews.
Keep reading below to see what customers have to say about the brand.
The quality of their clothing doesn't disappoint
Shipping is pretty uniform, without too many complaints from customers
Many feel they offer a wide range of closet essentials
People appreciate their clothing blends well with many different outfits and styles
A handful of customers weren't satisfied with customer service
Return Policy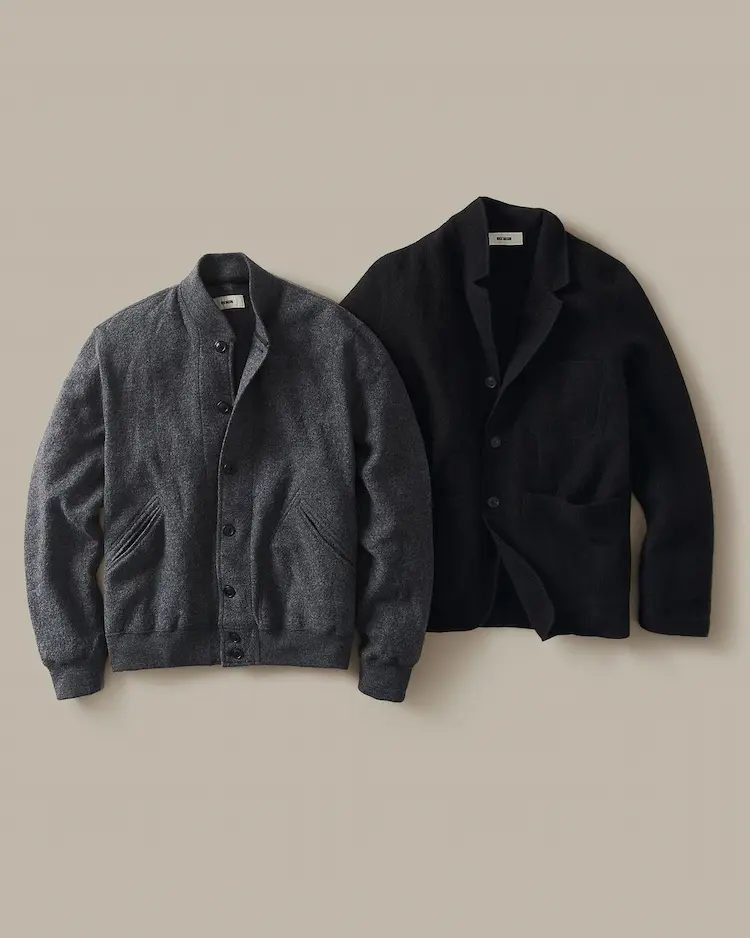 Buck Mason offers customers an above-average return policy, as they'll accept returns within 365 days of your purchase date for a full refund. The garments can't be damaged or worn down, and the original tags must still be attached to be accepted.
You can return it to one of their stores for free or send it in via mail, and they'll deduct $6 per package from your refund total.
In Conclusion: Worth It?
Buck Mason seems to be a win for most of their customers, and they continue to draw the eyes of those who are looking for wardrobe essentials that don't feel cheap or frail. Their clothing is meant to last, and it provides a universal approach to every season, along with a wide array of style preferences.
This Buck Mason review dove into every corner of what the brand has to offer, and it's apparent that they put a solid amount of time and effort into each product.
Brands Like Buck Mason
2. Everlane
3. New Standard
FAQs
Is Buck Mason A Good Brand?
After extensive review, we feel Buck Mason is worth the money at the end of the day. Sure, they may not be perfect, but it's evident that their clothing quality satisfies most of their customers. Buck Mason is a great place to start if you're looking for wardrobe essentials that'll offer an above-average quality.
Where Is Buck Mason Made?
It seems their products are made in a few locations based on their clothing's material needs. Most of their catalog is made here in the U.S., while some garments may be manufactured overseas for various material and manufacturing needs.
Does Buck Mason Run Small?
No, their clothing doesn't run small per se, but it's important to remember that their clothing comes preshrunk to help retain quality through numerous wash cycles. The brand also offers a small to XXL size range.
UP NEXT: 12 Best Basic Clothing Brands For Wardrobe Essentials