Accessories are the key to completing any look. The right scarf, bracelet or pair of earrings can take a decent outfit into style section territory. However, one accessory that people tend to underestimate is their glasses.
You're not stuck with your granny's old coke bottle frames anymore, and there are loads of companies out there waiting to supply you with stylish frames that pair with any outfit.
To help make your glasses your best accessory, we'll be sharing our Blenders Eyewear reviews for everything you need to know about the company before making a decision to buy or not.
Overall Rating: ★★★★ 4 stars
According to reviews, Blenders has pretty solid ratings with the majority of their sunglasses four stars or higher. Customers are ecstatic about how they look, and the floating glasses are a miracle if you've been known to lose a pair or two while surfing.
Quality: ★★★★★ 5 stars
Not only are their glasses stylish, but customers report that they're high-quality as well. Buyers say they're strong and well-made.
Pricing: ★★★★ 4 stars
The majority of the non-prescription sunglasses and readers range from $38 to $68, so it's enough to ensure quality without feeling like you're splurging.
For prescription eyewear, you're going to have to cough up a little more cash, anywhere from $89 to $180. It sounds like quite a bit, but it's nowhere near what a lot of people pay for prescription glasses. Plus, you get free shipping on any order over $50.
Customer Service: ★★★★ 4 stars
Most customers were satisfied with their customer service experience. Blenders does have a couple of complaints, mostly about orders or refunds going missing. These were resolved pretty quickly, though, and Blenders was pretty generous about discounts in those cases.
What Is Blenders Eyewear?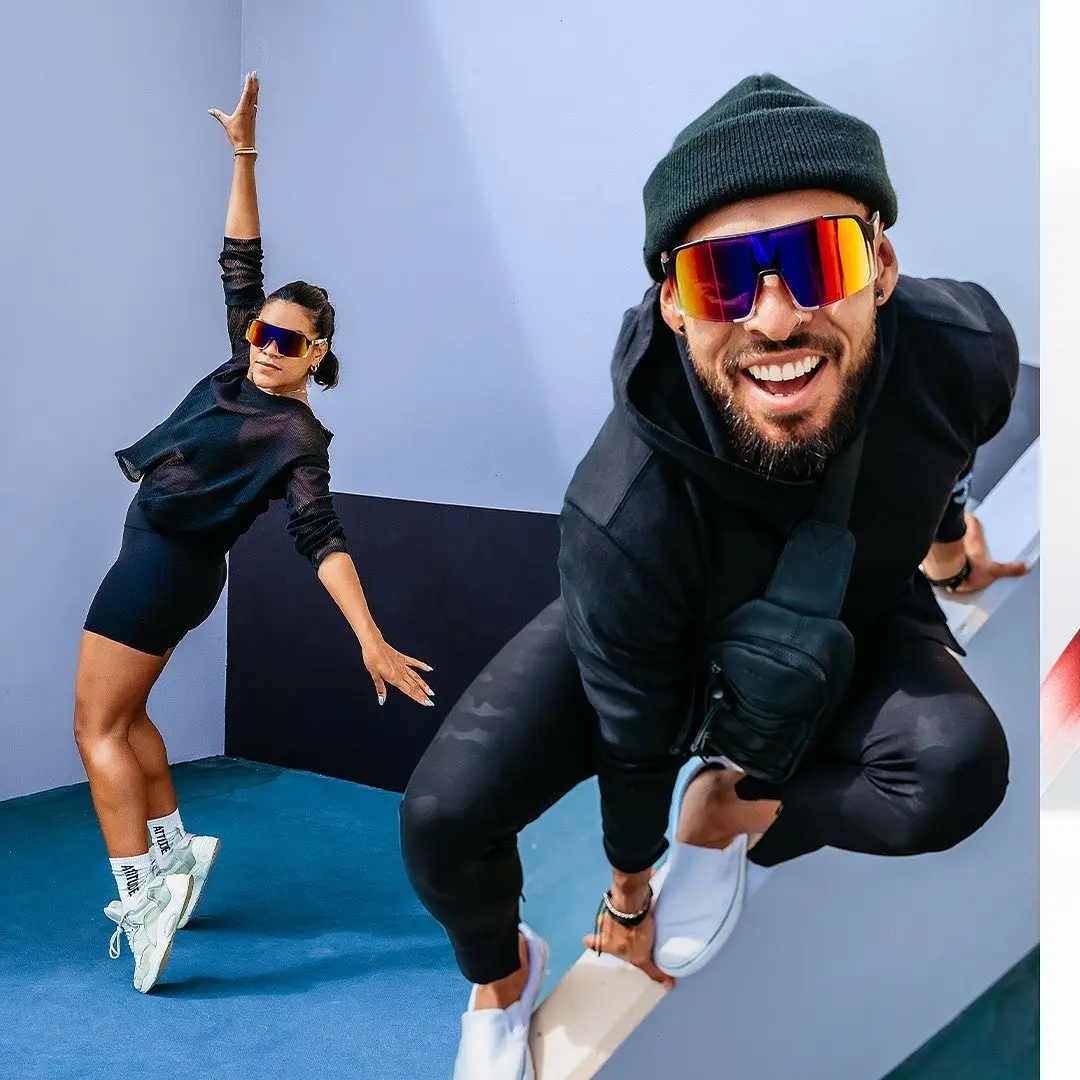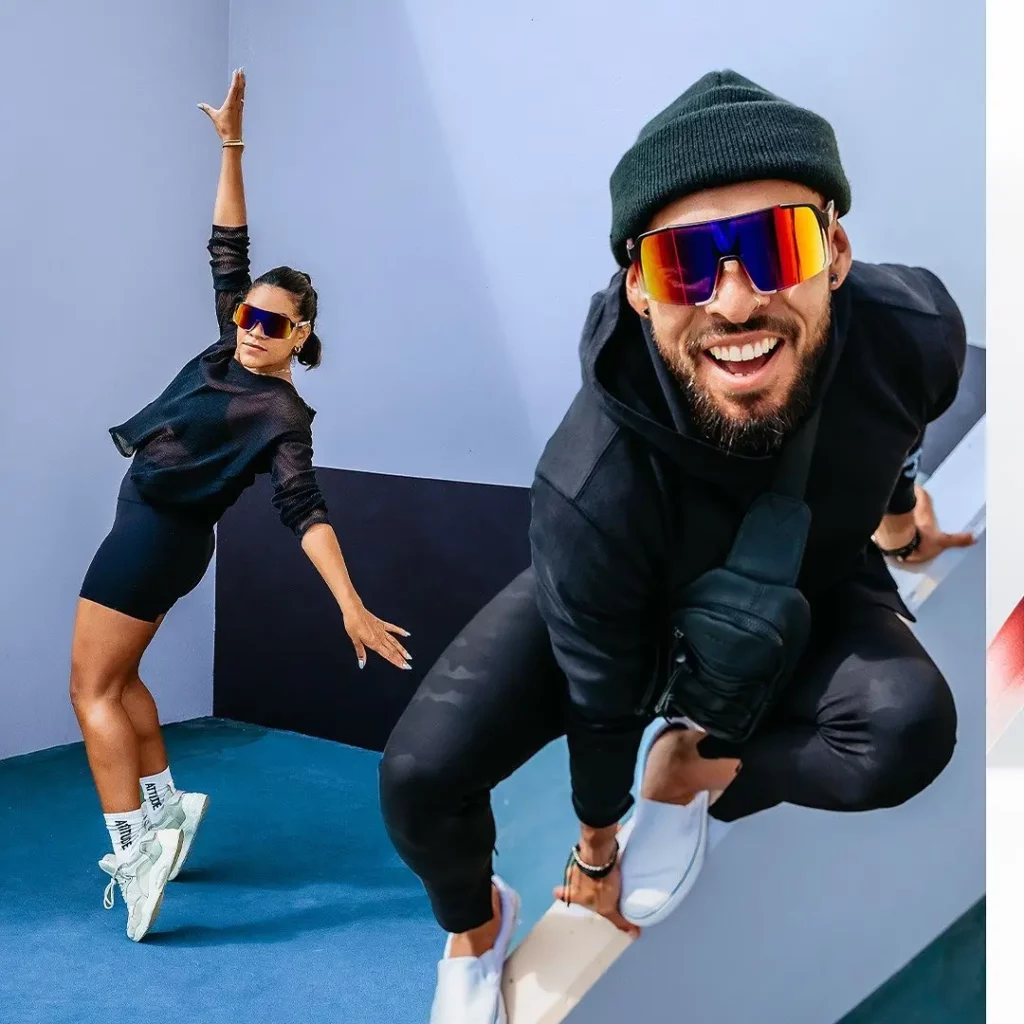 Blenders is an eyewear company based out of San Diego, California. The founder, Chase Fisher, was inspired to create his own sunglasses after receiving comments on his neon green pair at a nightclub.
With a little bit of research, he noticed there was a gap in the market for mid-range sunglasses that were cool and affordable.
After a small start selling his shades out of a backpack while working as a surf coach, he has gone on to see his creations worn from coast to coast. Let's see if he's kept his mission in mind!
Blenders Eyewear Overview
If you want your eyewear to be bright and sunny like a California beach, Blenders is the place for you. The site is chock full of candy-colored frames and neon lenses in all kinds of shapes and materials.
Pairs like Atomic Candy and Planet Nine are perfectly in step with the brand's signature style, but they have your classic black shades too. You can even buy glasses with any number of extra features like:
Saltwater protection
Polarization
Blue light protection
Floating frames
There are frames to match anyone's aesthetic, and it seems like they've got you covered no matter what sort of protection you need, even if it's protection from your glasses sinking to the bottom of the ocean!
Blenders Glasses Reviews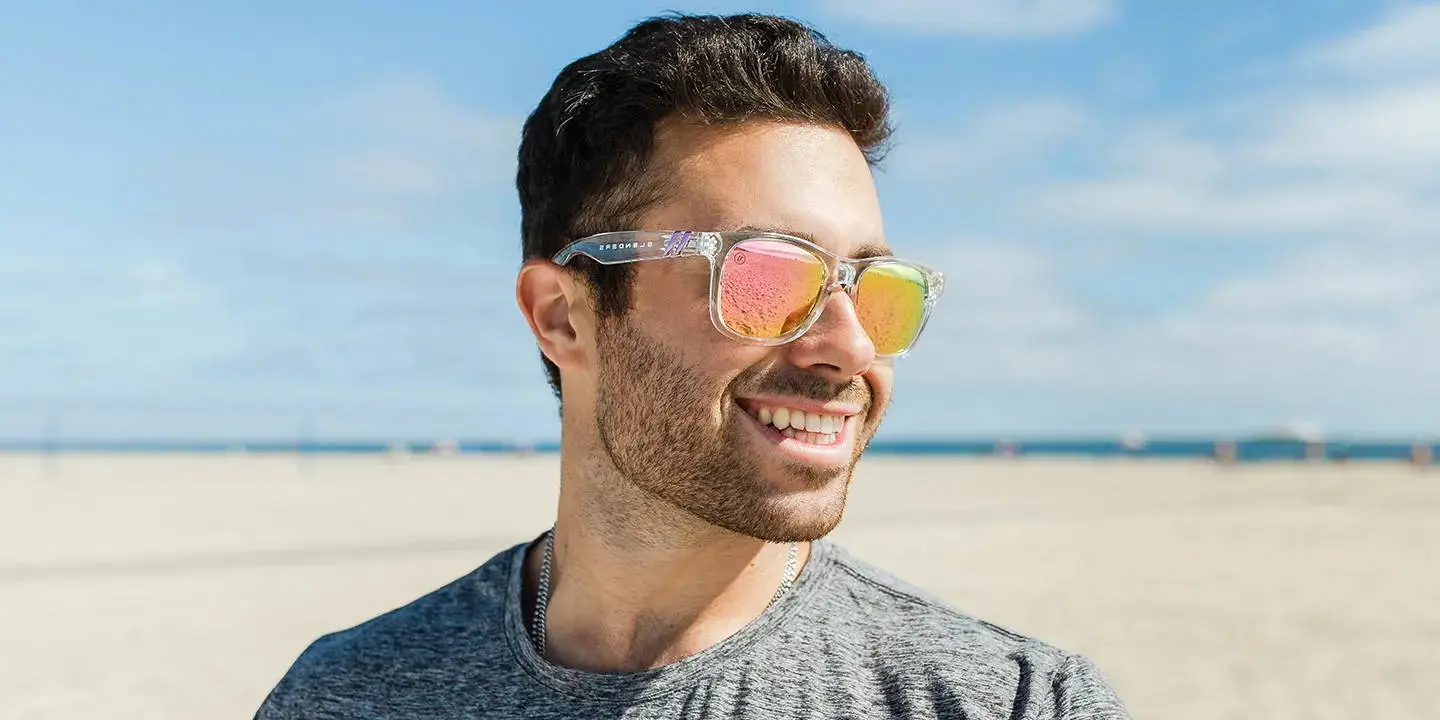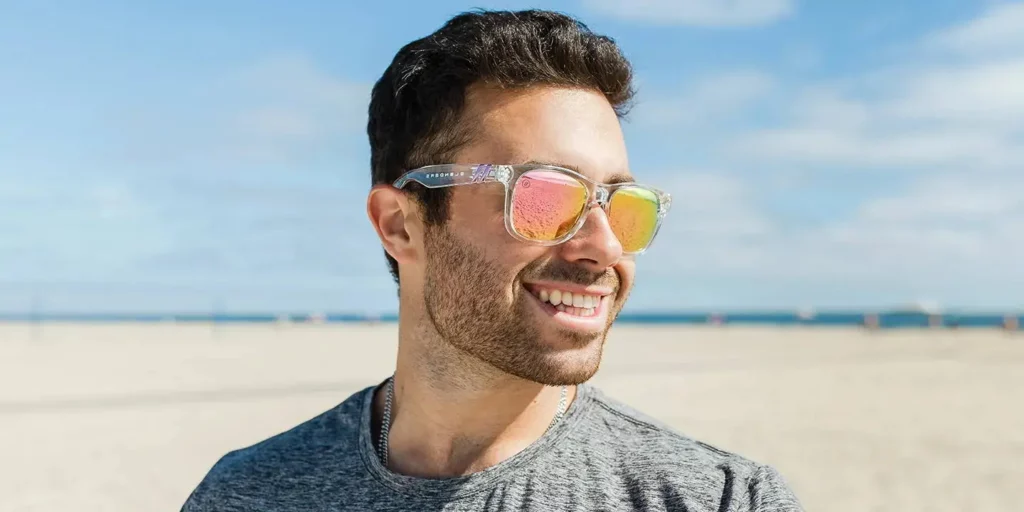 These are comfortable on the nose and hold well around the ears. This Ice Palace model comes in 13 different colors, has 100% UV protection, and has polarized lenses.
With an average rating of 4.95 stars across 1000+ reviews, the Ice Palace sunglasses are a safe choice. These also come in RX if you want some stylish prescription lenses.
---
Deep Space X2 | RX Review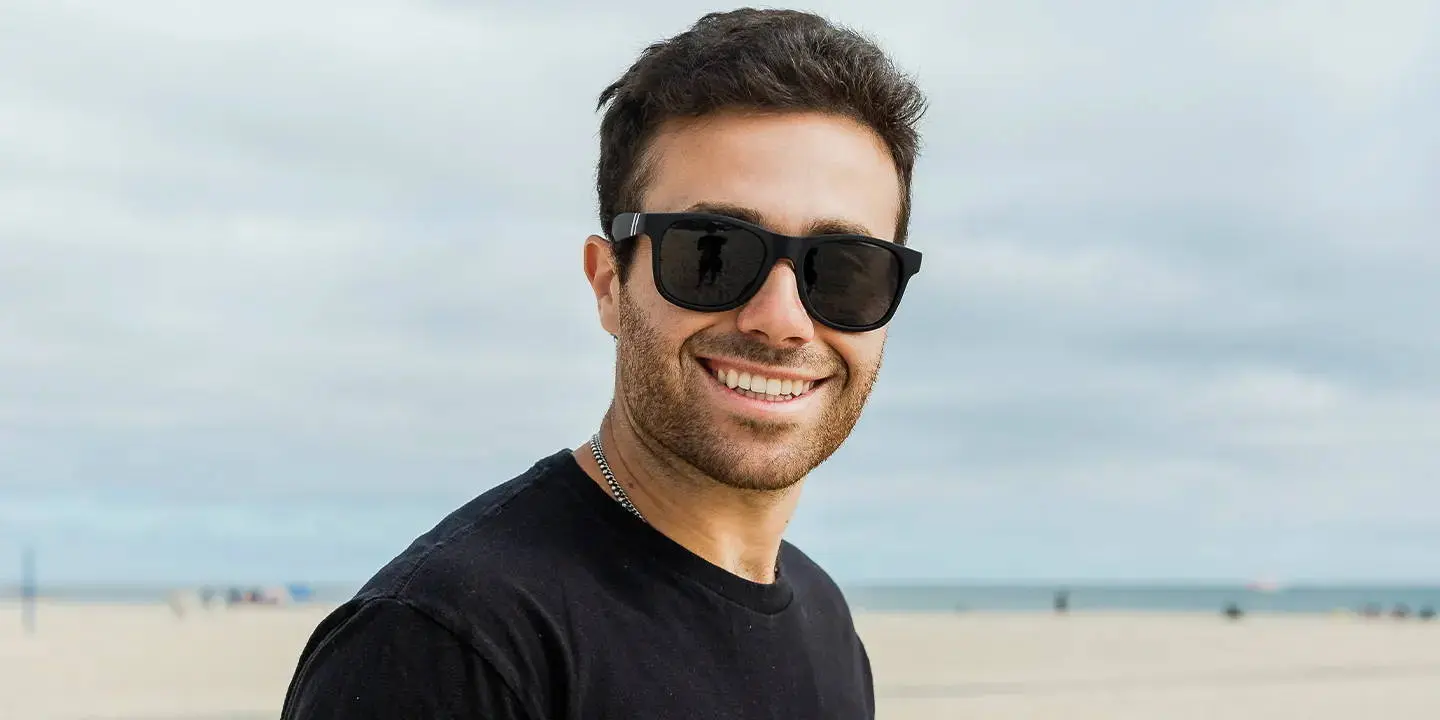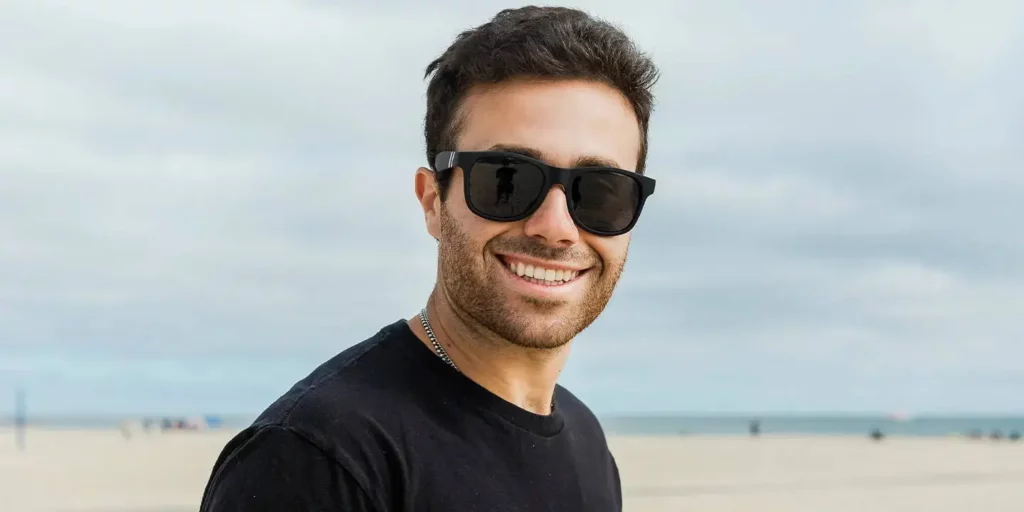 Blenders have a great reputation when it comes to comfort and style, so I wasn't surprised when I read all of the positive reviews. Customers were even saying how these were the most comfortable prescription glasses they'd ever purchased.
These Deep Space X2 RX glasses come 5 different colors, with the option to make them polarized lenses for an additional cost.
---
Harlan Punch Review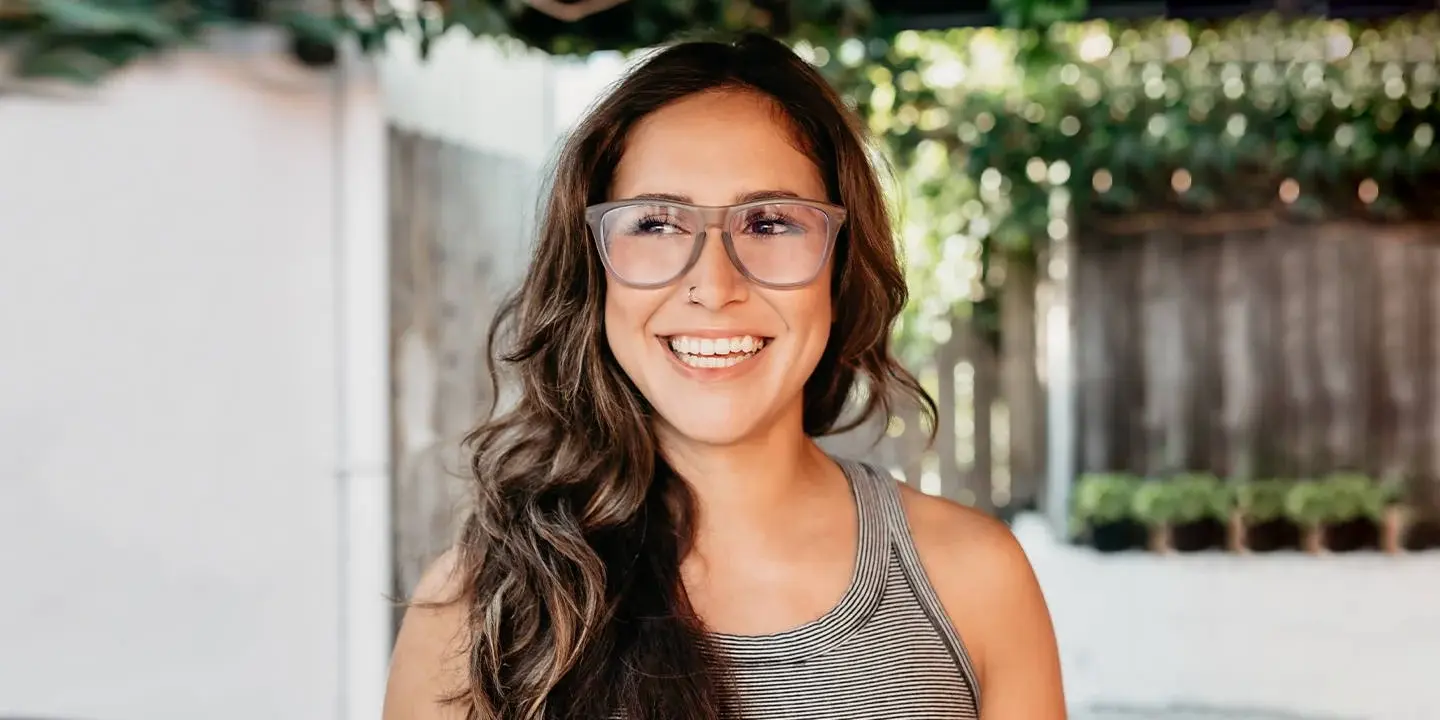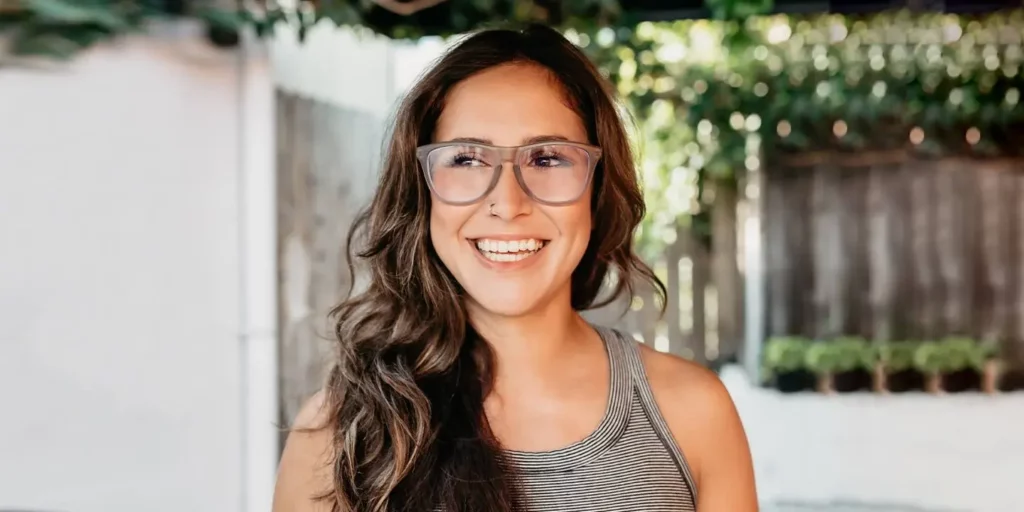 This sleek unisex pair of glasses is a fan favorite – they have a large selection of different frame/lens combinations to fit anyone's style.
They are going to run you $38, which is a great deal compared to other polarized 100% UV protection sunglasses on the market. Like most other models, RX prescriptions are available for an additional cost.
---
Blenders Sunglasses Reviews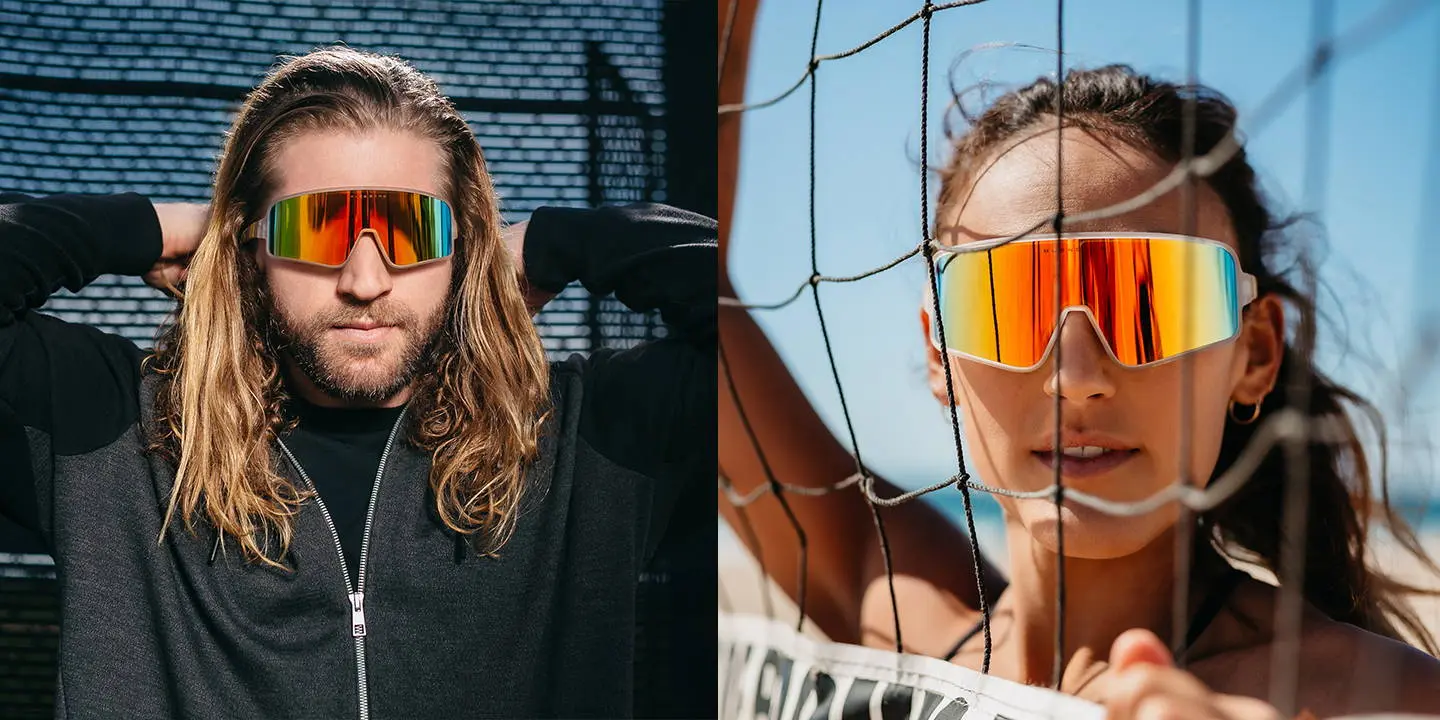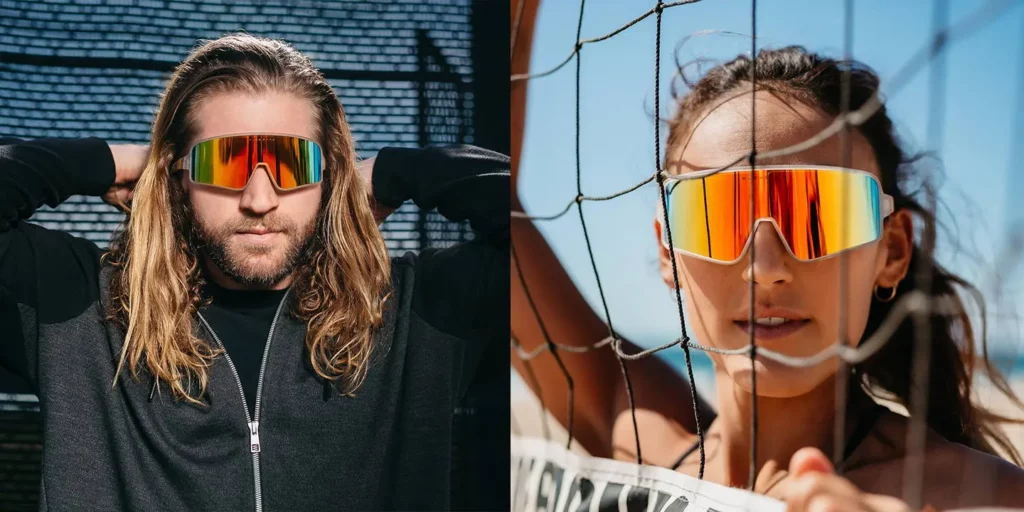 Saturn Cloud is one of Blender's most popular styles, and for a good reason. These wraparound sunglasses are ultra-stylish and durable for an active lifestyle.
They are unisex and come in 12 different colors to fit your personality. Plus, they're polarized, adjustable, and offer 100% UV protection.
The Black Tundra Sunglasses are another of Blenders' bestsellers, with over 2900 positive reviews.
The dark black is sleek and look looks good with just about any outfit, plus it's appropriate for many occasions. These will cost you $48 (but worth every penny).
---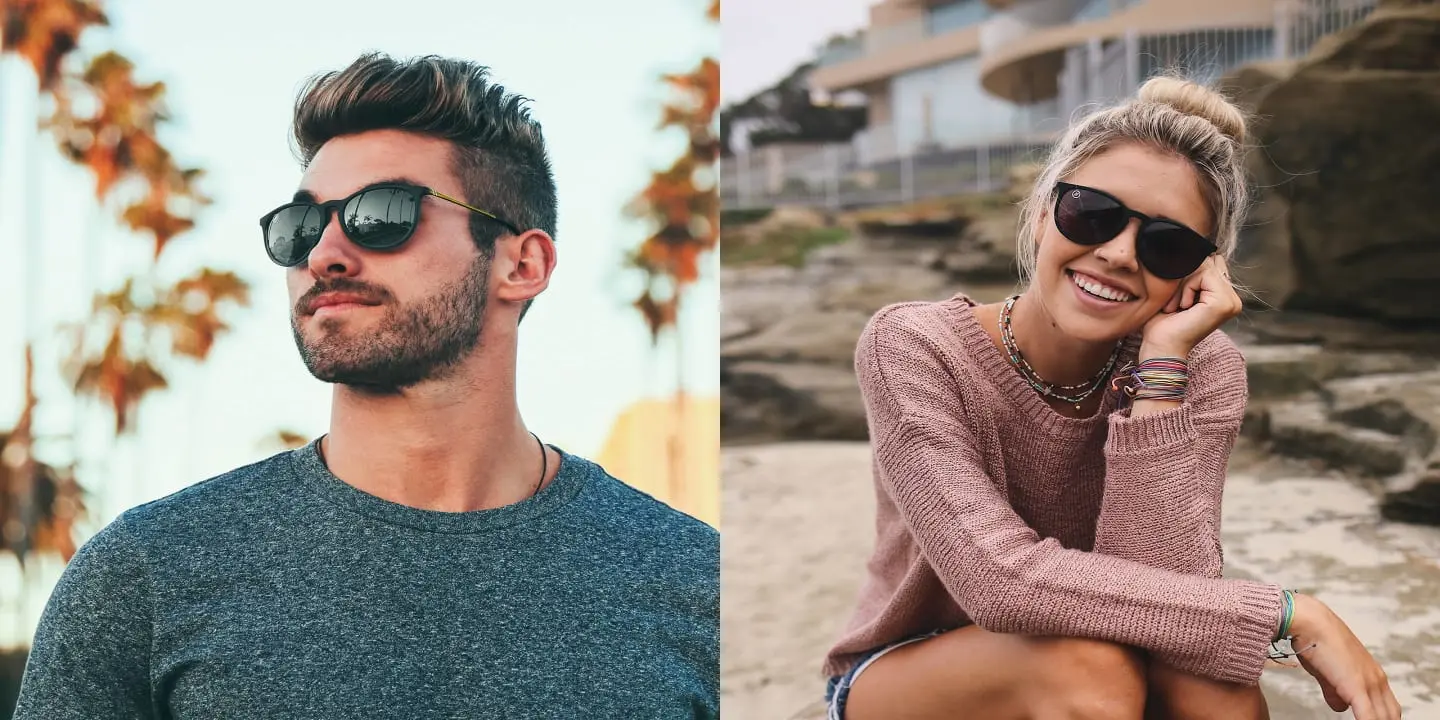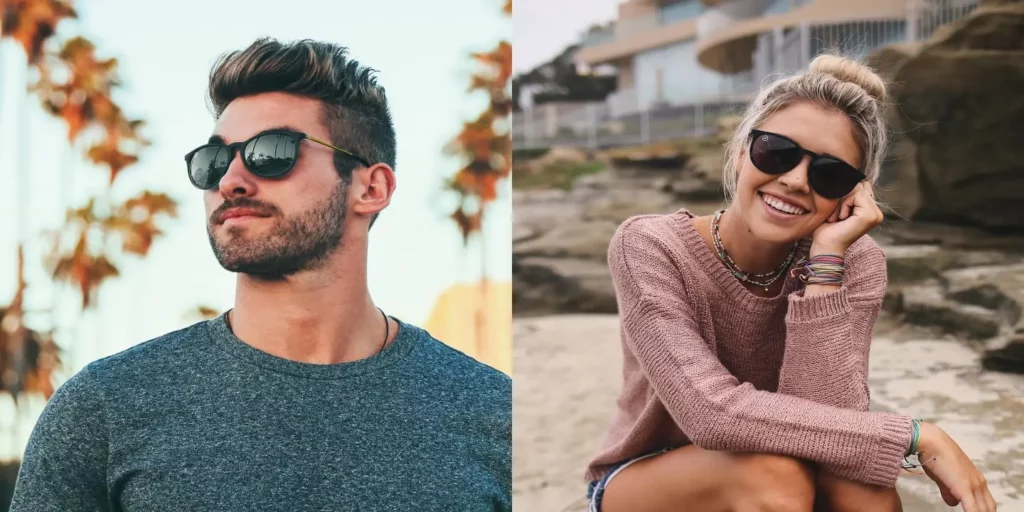 If you're not into the chunky Oakley look, these are a perfect substitution!
Personally, I'm not a huge fan of the thick glasses look, so I was happy to see this more modern design. These are comfortable around the ears and nose, as well as being polarized with 100% UV protection.
---
Blenders Goggle Reviews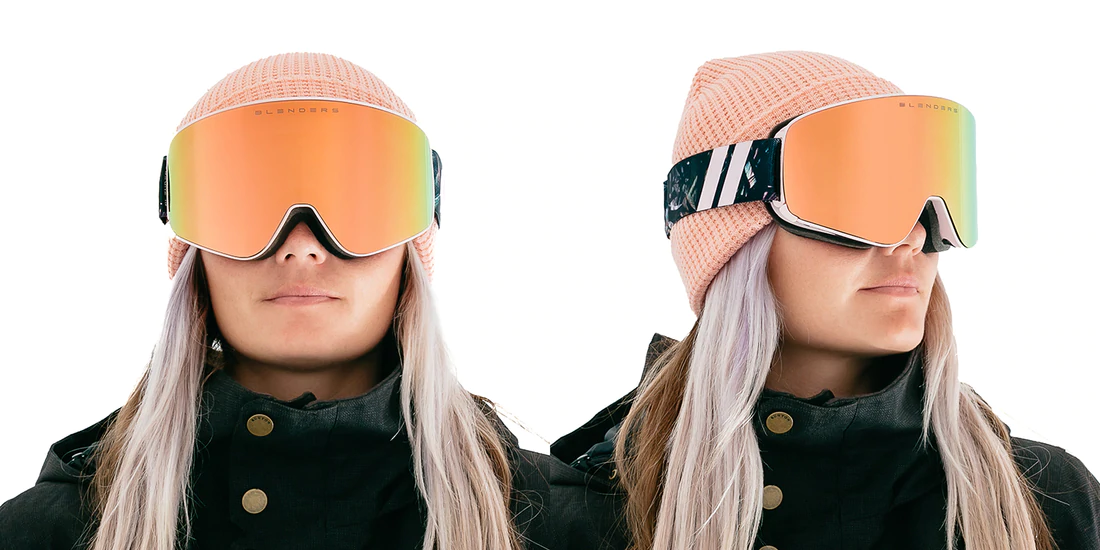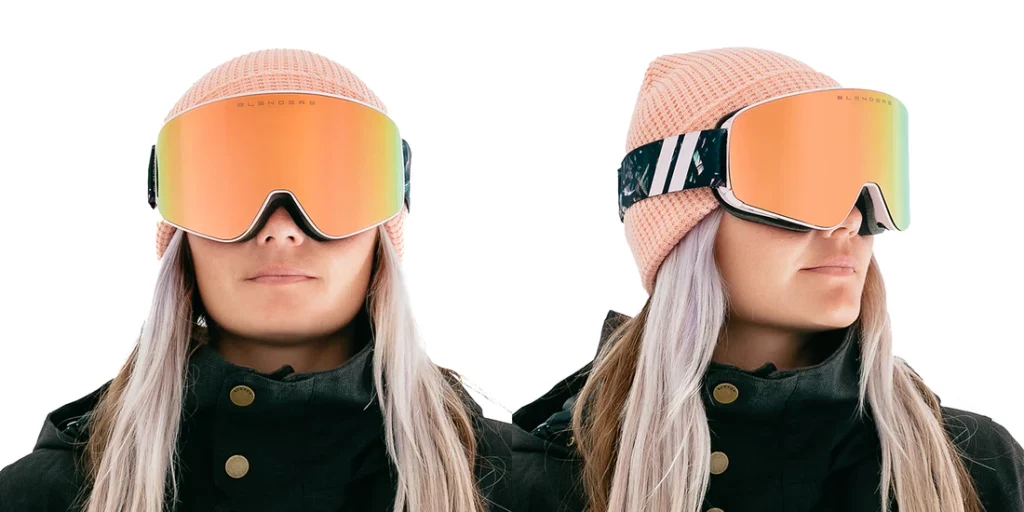 Although their ski/snowboard goggles aren't as popular as other styles, they should be! Their goggles are beautiful and great quality.
They feature anti-fog and anti-scratch lens, ensuring they stay looking brand new. The JJ Pacific is a popular pick, but they have a variety of other goggle shades to choose from. You can also buy extra interchangeable lenses (that are easy to change) for $40!
RELATED: 7 Best Places to Buy Prescription Eyewear Online
Ordering Process
If you've ordered anything online, you should be able to order a pair from Blenders no problem. It only takes a couple steps after you choose your style.
Select your lens color
Add polarisation
Add to cart
If you choose prescription glasses, you can send a photo of your prescription before checkout, or opt to be sent an email requesting your prescription information afterwards. Once you order your sunglasses, it should take them about three to five business days with standard to get to you after shipping.
Return Policy
We all make online purchases that we regret from time to time, so the best shops are the ones who offer easy return policies.
If for some reason you're not happy with your sunnies, Blenders gives you 45 days to return your items as long as you still have the tags on and there's no wear and tear to the item.
Select the items you want to return, and blenders will issue a return confirmation along with store credit in as little as 48 hours. There are no restocking fee and no extra charges. It really is that easy!
On top of that, all products come with a 1-year warranty. If you have an item that needs to be replaced inside the one-year warranty, send a photo of the item and the order number to mermaids@blenderseyewear.com and they'll get back to you about a replacement.
If your item happens to be over one year old, you're not completely out of luck. Send a photo to the same email and they'll give you a discount to purchase a replacement. For more specifics on the warranty and return policy, check out the Blenders return page.
FAQs
Is Blenders Eyewear legit?
Blenders Eyewear is a legitimate company that sells eyeglasses and sunglasses. They have a B rating with the Better Business Bureau, which isn't perfect, but it's definitely trustworthy. 
Where to buy Blenders Eyewear?
Bottom Line
Blenders does a great job of balancing awesome styles with great quality. The prices can be a bit on the high end of mid-range for colored lenses or prescription glasses, but it's worth it for all of the options you get.
Like every business, they do have a couple of complaints, but the generous return policy and warranty do more than enough to provide peace of mind with those concerns. If you want some amazing beach proof sunglasses, Blenders is one of the best places to get them.
Brands Like Blenders Eyewear
UP NEXT: 8 Best Places to Buy Glasses Online