The last decade has witnessed a rise in skincare awareness, with more and more men turning towards high-quality skincare and grooming products to keep their skin looking and feeling healthy.
This high awareness of skincare has also increased the competition to govern the men's grooming market. From old brands to new ones, every company seems to have a men's grooming section.
Black Wolf Nation is one such rising brand dedicated to providing a range of high-quality products for men's grooming.
To see whether or not the brand is worth giving a shot, keep reading our Black Wolf Nation review.
What Is Black Wolf Nation?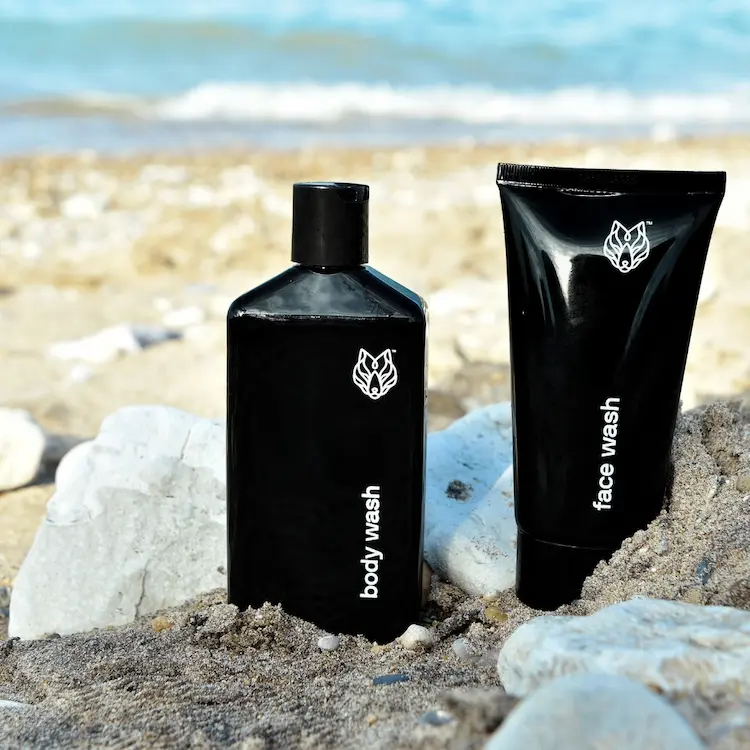 Black Wolf Nation is a company that aims to fulfill everything a man needs in their grooming routine. From shampoos and conditioners to skincare and ear care products, the company seems to have it all.
While the brand is relatively young, having started only in 2018, it has grown in popularity rapidly. For example, they have around 65k followers on Instagram.
Their high popularity can be accredited to the glowing Black Wolf Nation reviews and reasonable pricing of their products, which has attracted a lot of customers seeking products that are effective while also being affordable.
Black Wolf Nation Overview
Black Wolf Nation was developed by two brothers, Alex and Sam Lewkowict, who were raised by their grandfather with the notion that "it's a man's responsibility to put himself together and look his best."
Eventually, fed up with paying excessive amounts for products that didn't even meet the claims they made, they decided to enter the game themselves. Sam and Alex wanted to make products with simple ingredients delivering effective results.
Inspired by their grandfather Wolf, Black Wolf Nation was born.
The company strives to deliver exceptional men's grooming products that are simple, but reliable and effective.
Black Wolf Nation Reviews
Black Wolf Nation has a diverse range of products promising effective results. With the largely positive results that the company has received, the brand seems to be delivering on its promise.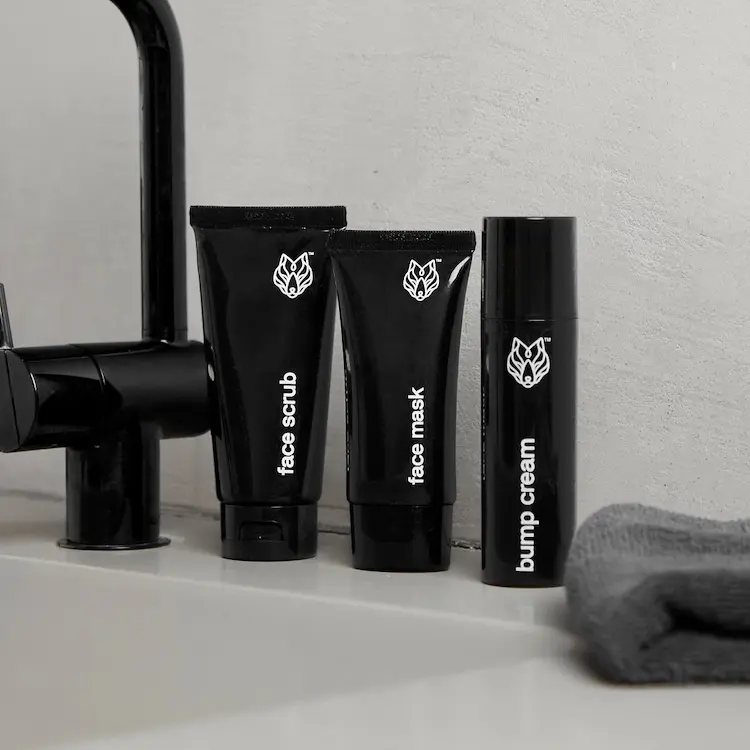 Overall: ★★★★ 4.8 stars
Black Wolf Nation has a unique product line-up addressing various grooming needs. Their charcoal line especially has received a lot of positive reviews from its customers and seems to deliver good results with consistent use.
Although some products don't meet the standards of some reviewers, customers love that the brand has a satisfaction guarantee and will accept returns within 30 days.
Shoppers love the brand's effective formulas, wide range of products, decent prices, helpful customer service, and sleek black packaging that looks great on their countertops.
Price: ★★★ 3.5 stars
The company prides itself on its low pricing.
Although they aren't the most affordable grooming products out there, most items from Black Wolf Nation are reasonably priced and deliver the effects they advertise.
They also offer subscription-based discounts, offering 15% off and free shipping for every subscription delivery.
Shipping & Returns: ★★★ 4 stars
Shipping is free for orders above $50. For orders below that, you are charged $4.99 for standard shipping (taking 4-5 days) and $8.99 for expedited shipping (1-2 days).
As far as returns go, Black Wolf Nation stands behind its brand. Their return policy allows customers to return products within 30 days (but the customer must pay for shipping).
Quality: ★★★★★ 4.5 stars
Made from effective ingredients, Black Wolf Nation's products are appreciated for their quality and the remarkable results they deliver.
With an average of 4.9-star ratings on their site and great ratings on outside platforms, it's safe to say their customers are satisfied with the products.
Customer Service: ★★★★ 4 stars
The company has easy-to-reach and responsible customer service. You can contact them via e-mail and get your problems and queries resolved. Overall, shoppers seem to have great experiences with their customer service team.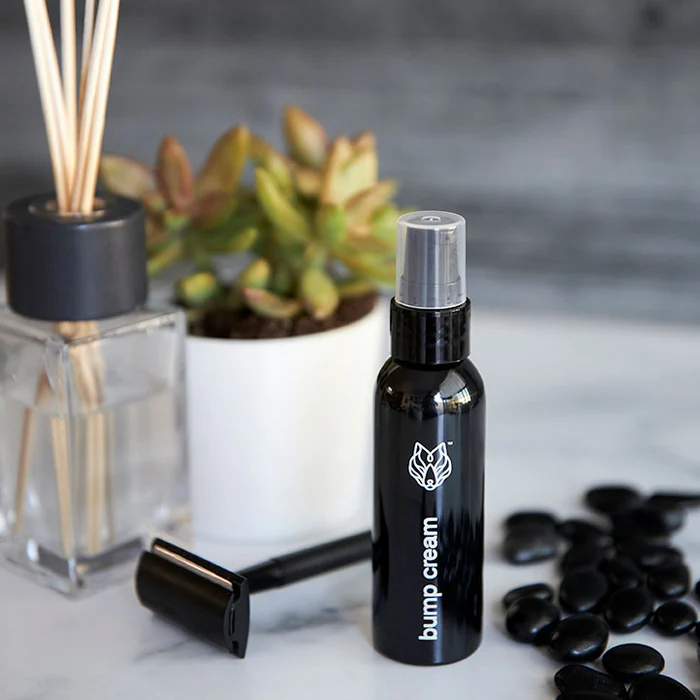 Razor bumps often stand in the way of a smooth shave. With this soothing razor bump cream, however, you can get a close shave without irritating your skin.
The cream features skin-soothing ingredients like cucumber extract that help reduce inflammation and soothe razor burn. It also includes salicylic acid that unclogs and shrinks pores while also reducing breakouts and eliminating bacteria that cause razor bumps.
A 50ml bottle is priced at $19, but you can get 15% off with a subscription plan.
---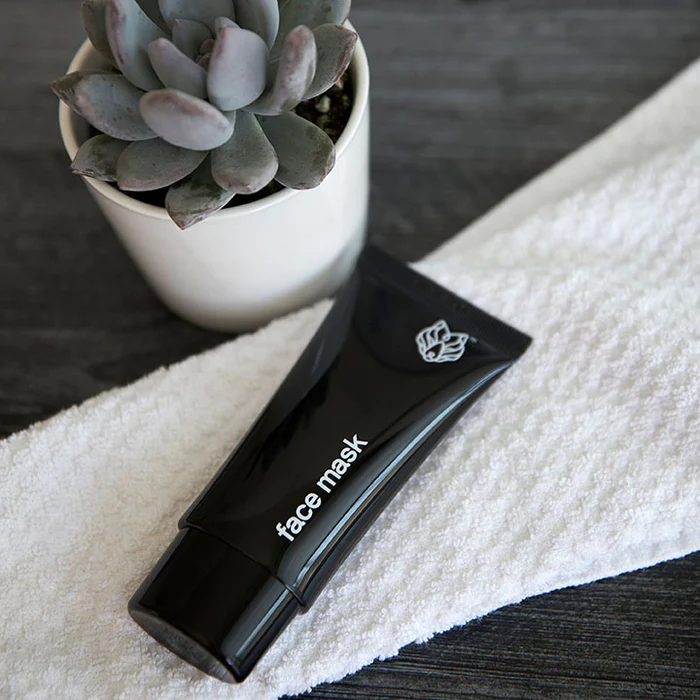 This charcoal-based detoxifying peel-off mask promises to thoroughly cleanse your skin, leaving you feeling refreshed. The mask dries and peels off in 10-15 mins and eliminates blackheads, oil, and dirt.
It has advanced charcoal powder that helps minimize facial pores and smoothens your skin.
A 60ml bottle is priced at $17, with a 15% discount if you opt for a subscription.
---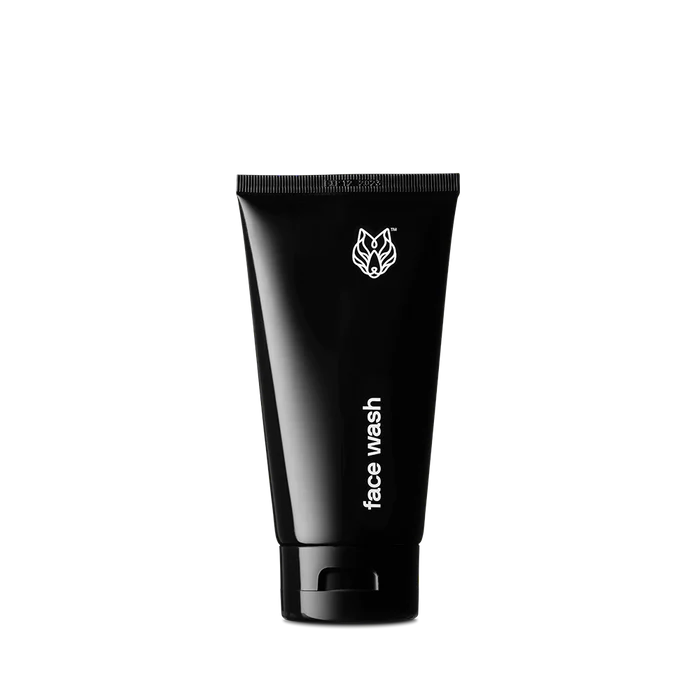 Black Wolf Nation's award-winning charcoal face wash is aimed to prevent and treat stubborn blemishes.
Formulated with salicylic acid and charcoal powder formula, the face wash reduces breakouts and eliminates impurities and toxins from the skin. The product also gently exfoliates the skin by unclogging and shrinking the pores.
The 3 Oz bottle is TSA compliant and priced at $4.99 and comes in the perfect size for your travel or gym bag, but they have larger sizes as well.
---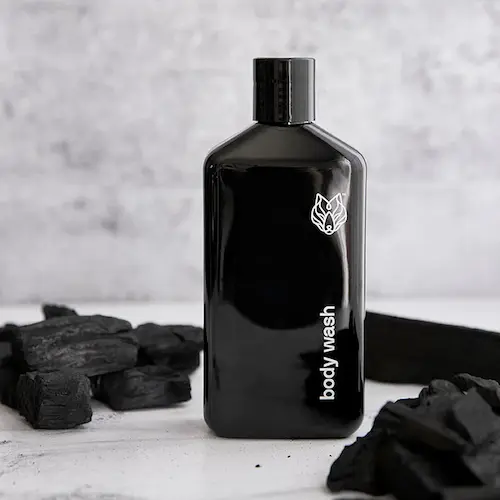 A bestseller from the brand, this charcoal body wash is complete skin care for your body. Packed with charcoal and other effective ingredients like salicylic acid and cucumber, the body wash helps fight body acne without making your skin dry.
It also features fresh citrus and blue sage scent that will leave you feeling clean and refreshed.
The 10 Oz bottle is priced at $16, while the subscription offers 15% off.
---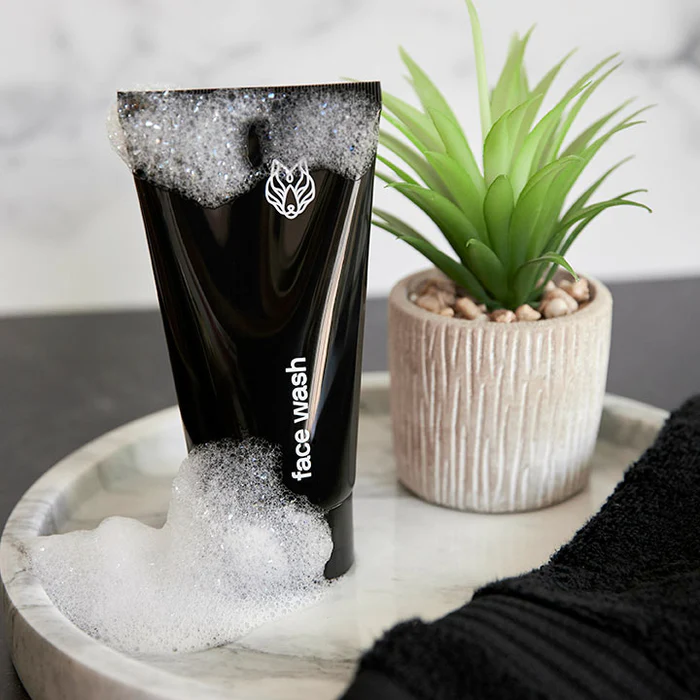 This activated charcoal face wash is targeted at reducing and preventing skin breakouts and blemishes. The face wash draws out dirt, oil, and grime, making your skin feel clean and refreshed without drying it.
A 50 ml bottle of the product costs $17 and a subscription reduces the cost by 15%.
Return Policy
The brand promises high-quality products and vouches for them with its 30-day return policy. If you're dissatisfied with their products, you can contact them on their provided email and arrange for a return.
FAQs
Who owns Black Wolf Nation?
Black Wolf Nation is co-owned by brothers Alex and Sam Lewkowict.
Where to Buy Black Wolf Nation Skincare? 
How do you use Black Wolf body wash? 
Take a small coin-sized amount of the body wash in the palm of your hand or on a loofah. Lather and gently massage it all over your body, and rinse off.
In Conclusion
Overall, Black Wolf Nation has glowing reviews from its customers and has been rapidly gaining popularity.
Although they claim to be affordable, some of their pricing is higher than expected (but the quality definitely makes up for this).
Shoppers rave about the brand for its effective formulas, decent prices, and sleek black packaging.
Plus, their customer service is helpful and their satisfaction guarantee ensures you can return their products in case you aren't a fan (you would just pay for return shipping).
Black Wolf Nation Alternatives
If you want to see some other options, here are a few top-rated brands that are competing with Black Wolf Nation at the moment: