Platform sneakers aren't going out of style anytime soon. They're more exciting than flat sneakers and they're significantly more comfortable. There are also plenty of flashier styles if you want something to stand out. Whether you want to keep it simple with a half-inch platform or add multiple inches to your height, we've selected the best platform sneakers to help you achieve your dreams. These are all the trendiest options!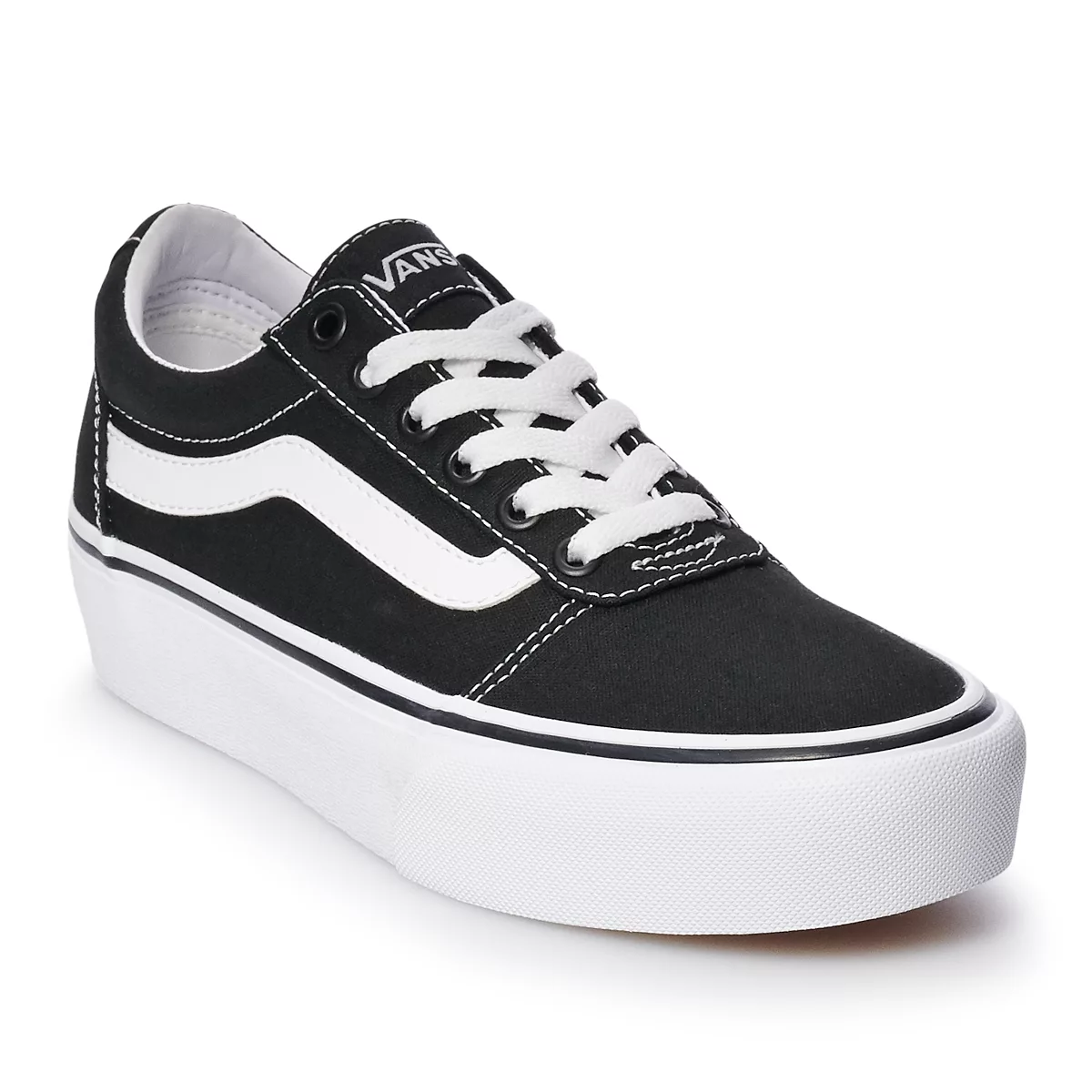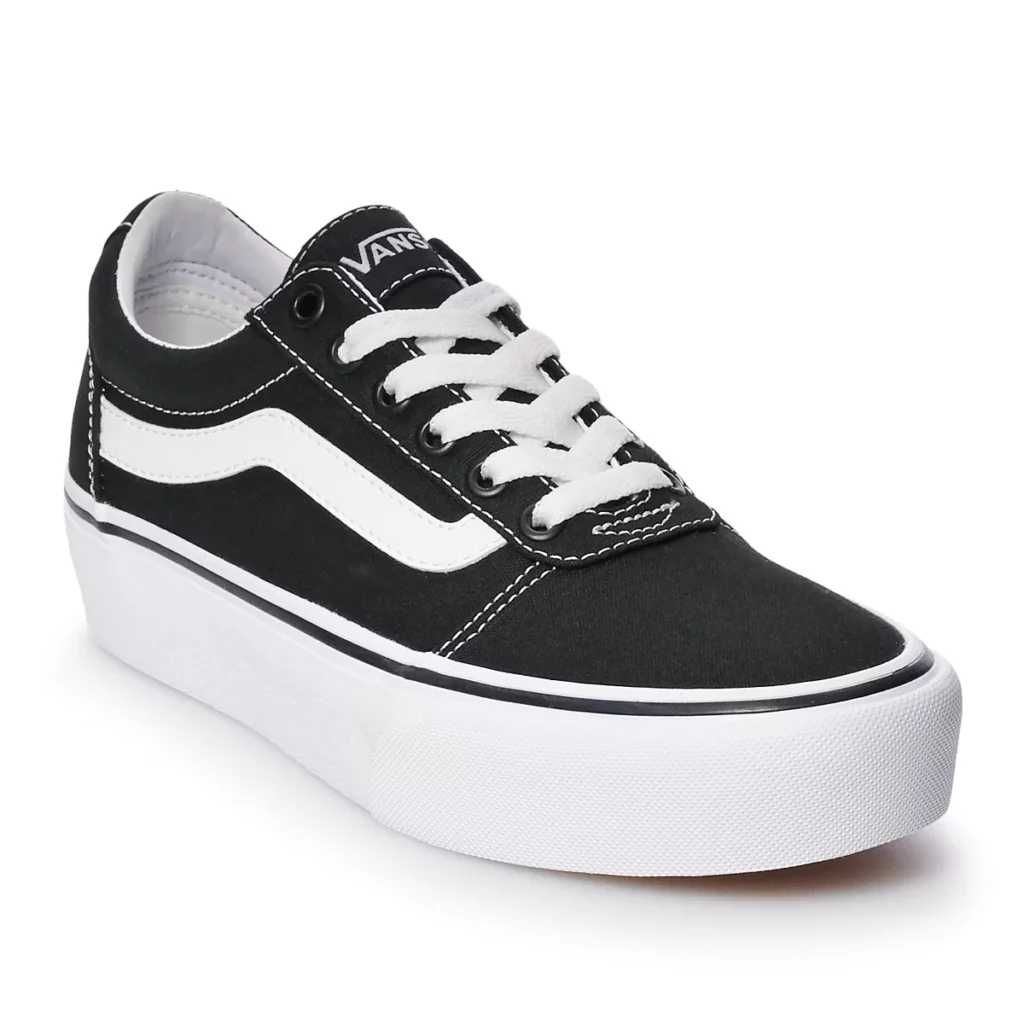 $60
If you're looking to keep it simple, these classic Vans sneakers are a best-seller. They have a nice platform that makes a statement and adds comfort to the shoe, but isn't too eye-catching.
They're pretty affordable (especially if you catch them on sale) and are available in a ton of different colors!
RELATED: All Time List of Best Vans
---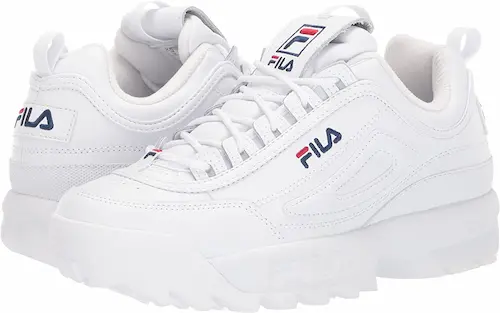 $25 – $125
These Fila platform sneakers have a bit of platform to them without being too bulky. This style is available in 30+ colors, so you're bound to find something that you love.
The pricing varies as some styles and colors go on super sale, so make sure to keep an eye out for those! In our experience, FILA styles always have amazing sales somewhere, so never buy full price.
---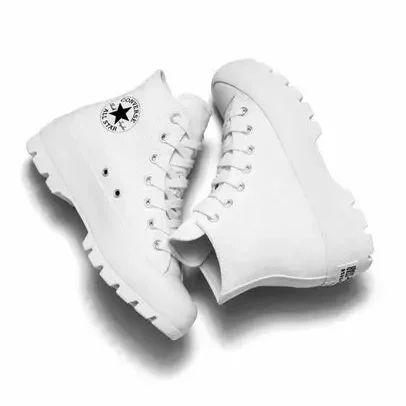 $70
This style adds a cute, unique element to the regular high-top Converse design. Available in black or white, the platform is pretty thick. They're kind of like a sneaker-boot combo!
Plus, if you've ever owned a pair of Converse, you know they last forever.
---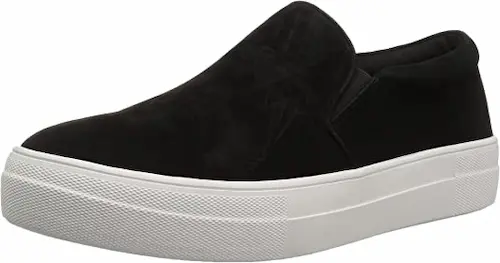 $40 – $80
Who doesn't love a good slip-on sneaker? Let's face it, we're all lazy and would love to fill our wardrobe with only slip-on shoes.
These simple sneakers have a 1.25-inch platform and are available in 20+ different colors. The price varies depending on the color and size you choose, but they're pretty affordable.
---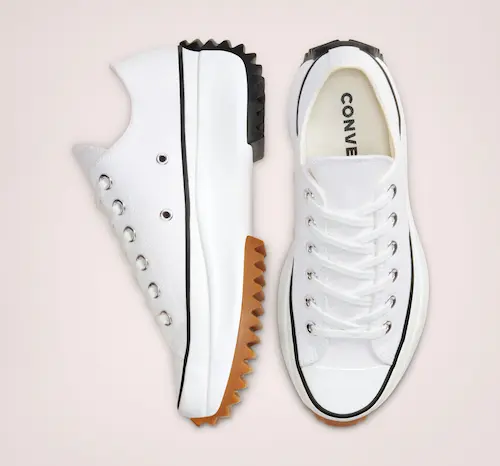 $105
This dramatic look is one of the coolest Converse designs we've seen before! This cushioned platform sneaker combines the signature Converse skater look with a sporty style.
If you care about comfort, you'll love these. They're available in white or black, plus has plenty of size options for both men and women.
---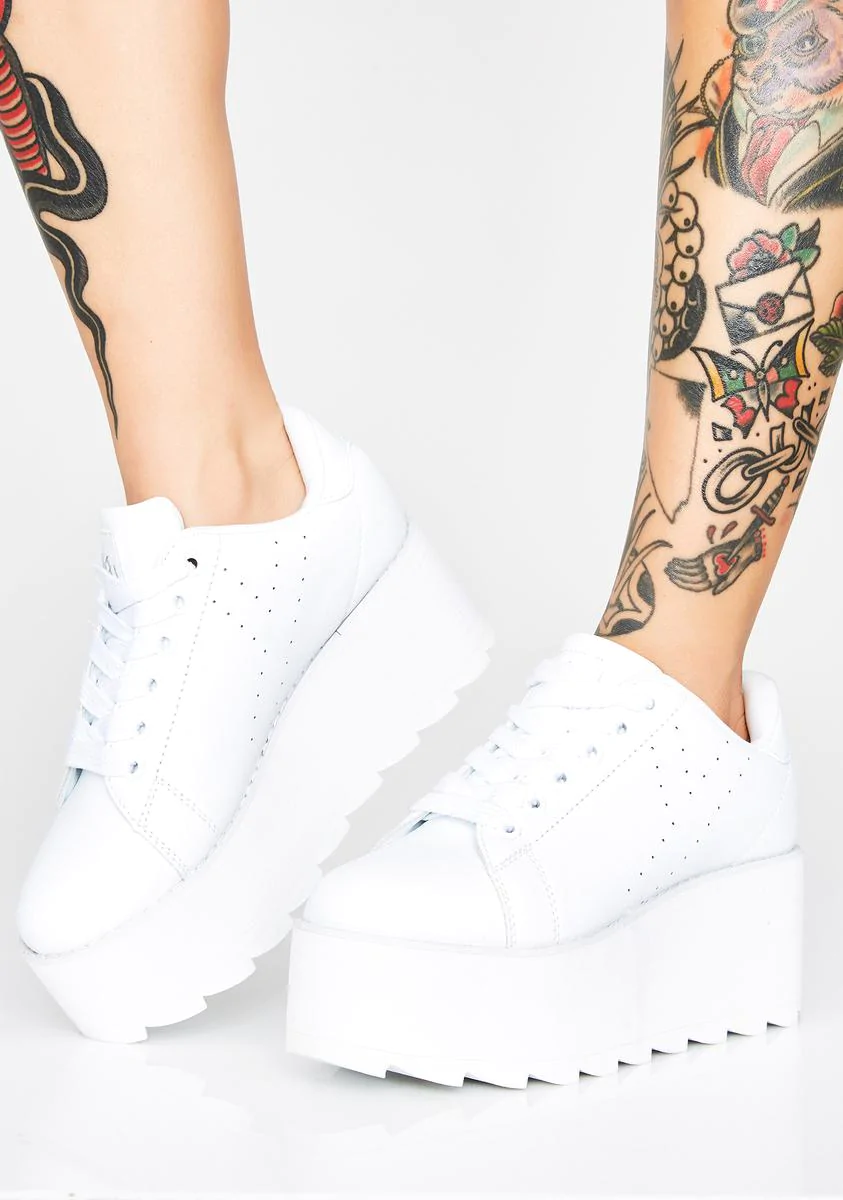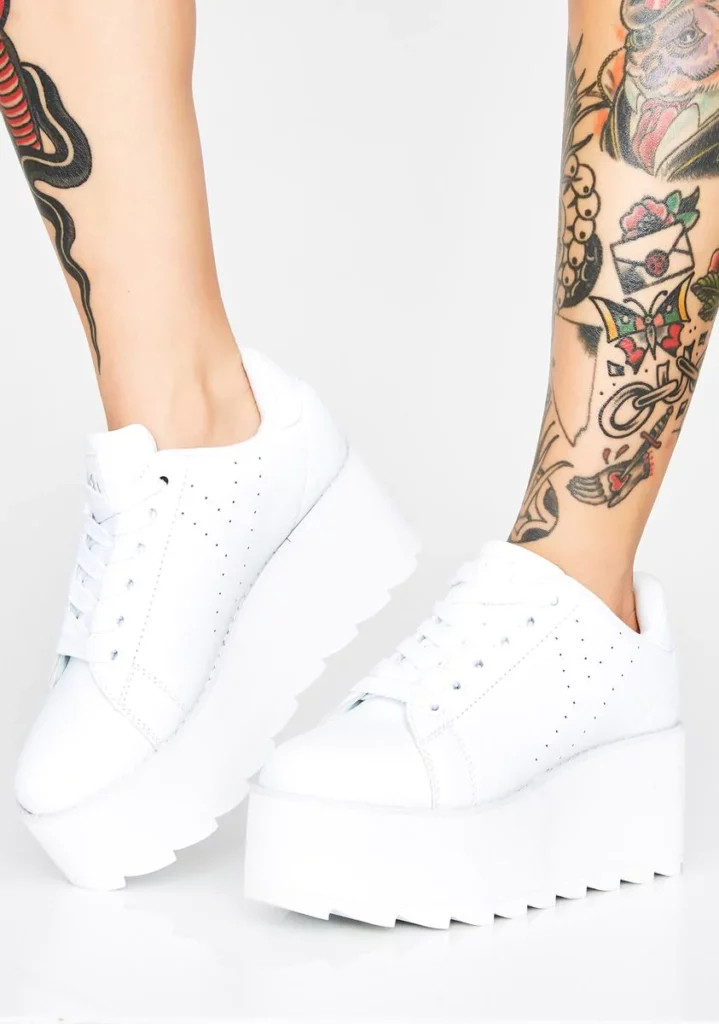 $98
If you want a huge platform, these Angelic Lala sneakers will be your new best friend. They're made of 100% vegan leather.
With a 2″ platform and a 3″ heel, you'll be soaring high with these babies.
---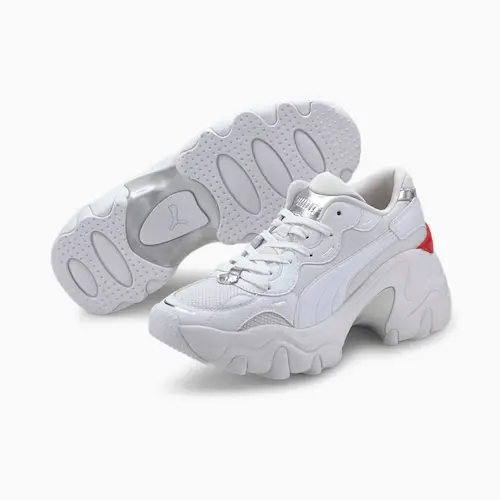 $55 (on sale)
You will easily fall in love with this top-seller from PUMA. It has an old-school vibe that still manages to stay trendy.
Plus, it's amazingly cushioned (yes, these shoes are just as comfortable as they look). The platform is 1″ with a 2.5″ heel. The material of these may stain easily, so make sure to get a waterproof spray.
---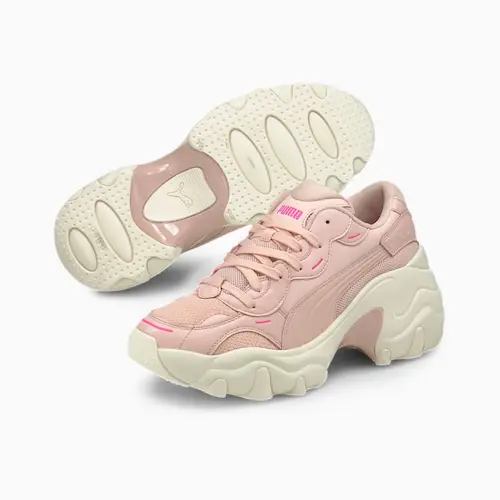 $120
Back to a simpler design, these platform sneakers are available in nude or a light pink shade. They're the same style as the sneakers above, but with a couple different color options if you like a minimal design.
Again, they're super comfortable. The platform is 1″ with a 2.5″ heel. PUMA has plenty of other platform sneaker styles you might want to check out!
---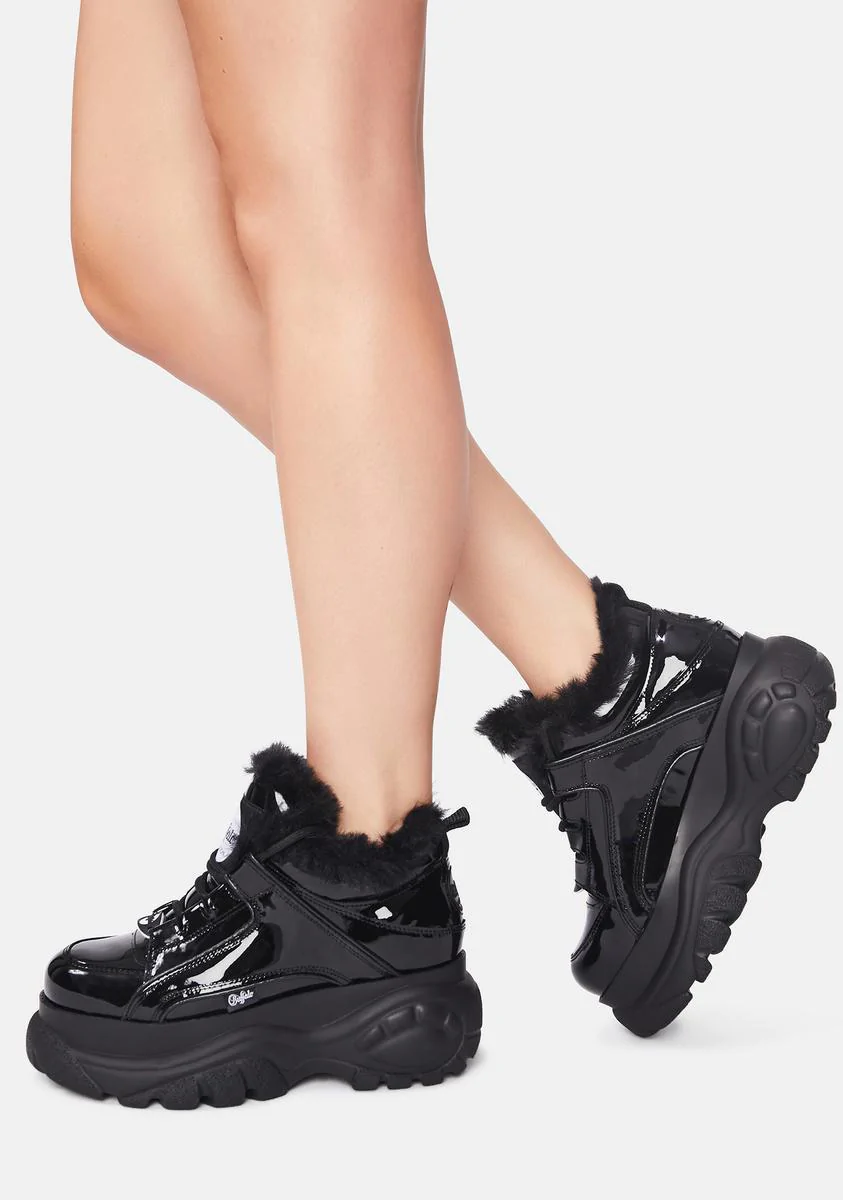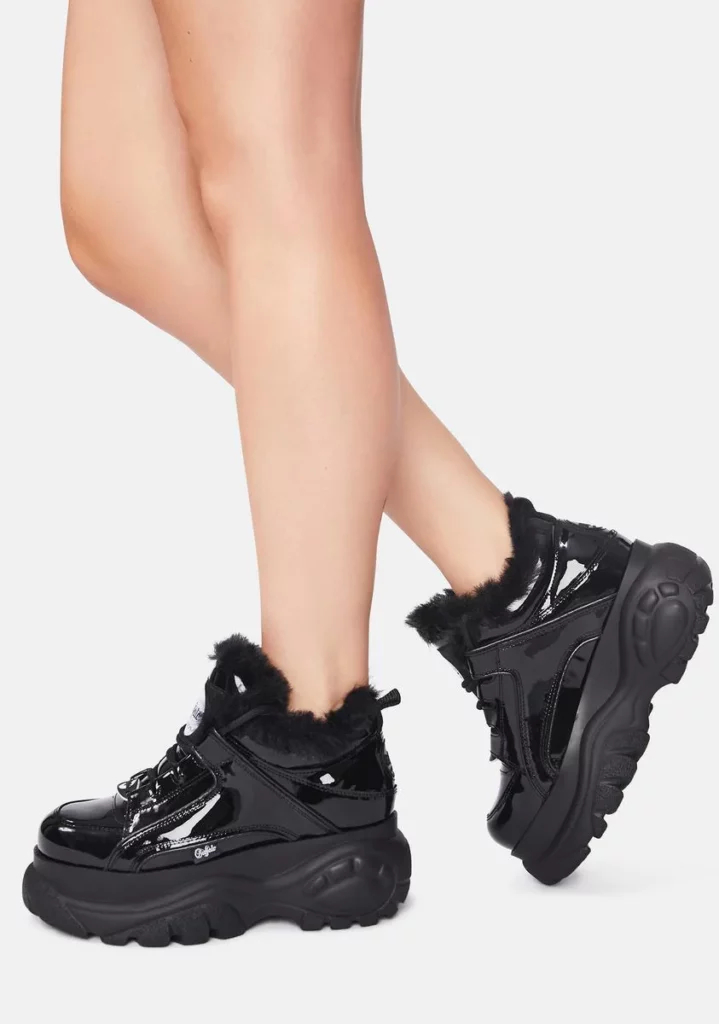 $305
These awesome black platform sneakers from Buffalo London are lined with fur! They're perfect to make a statement while staying extra warm during winter months.
The black patent design keeps them clean for way longer too!
---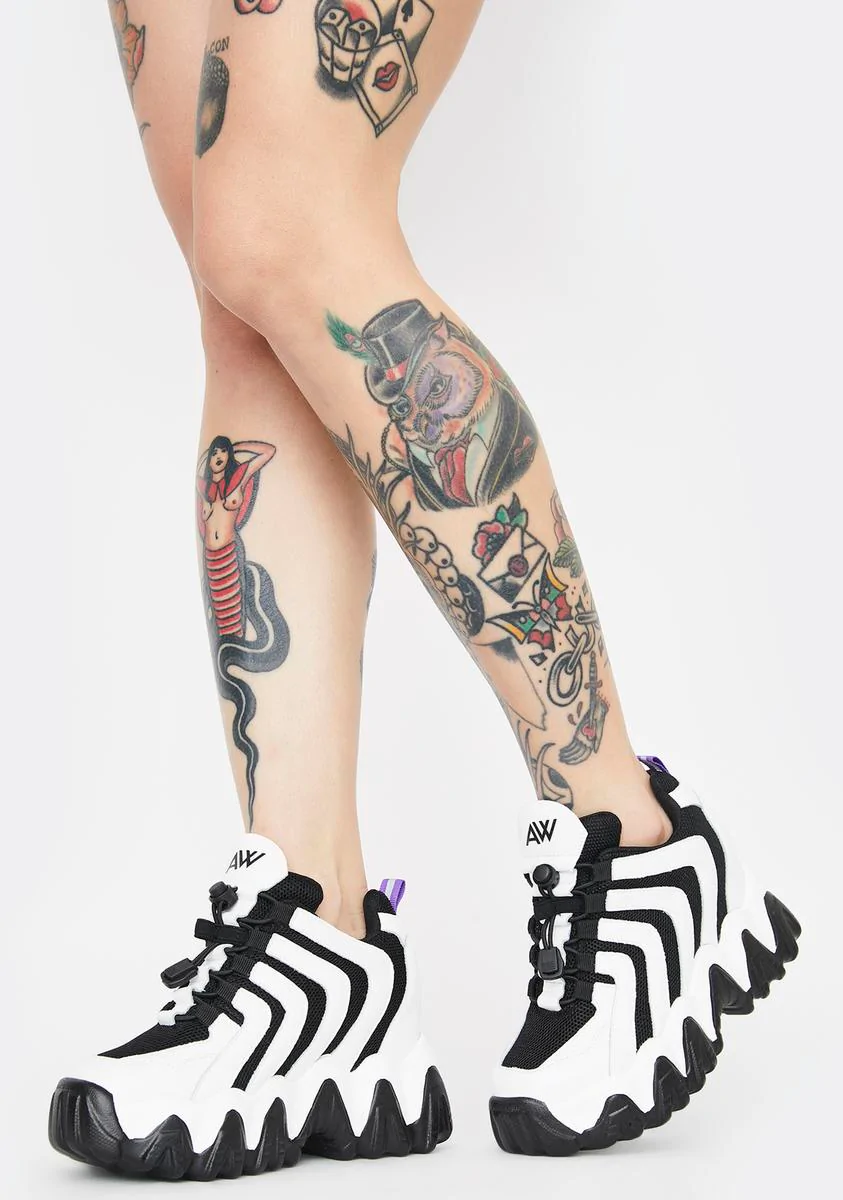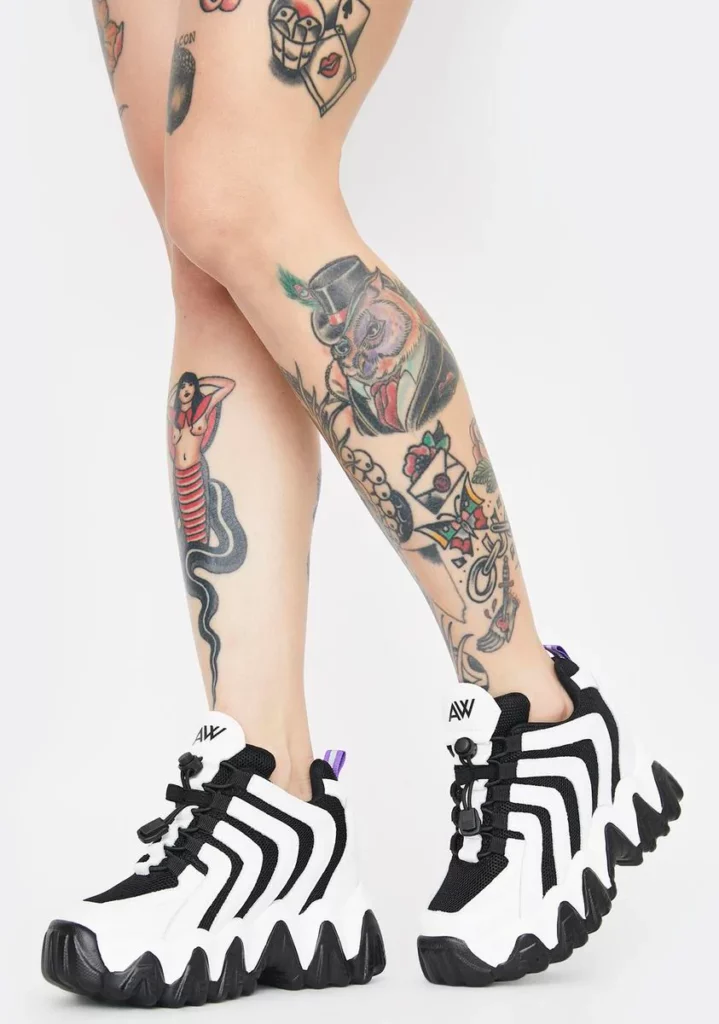 $60
If you want to look like a sexy zebra, these eye-catching sneakers are for you.
They're a fun addition to any outfit (and they would go great with a zebra costume).
---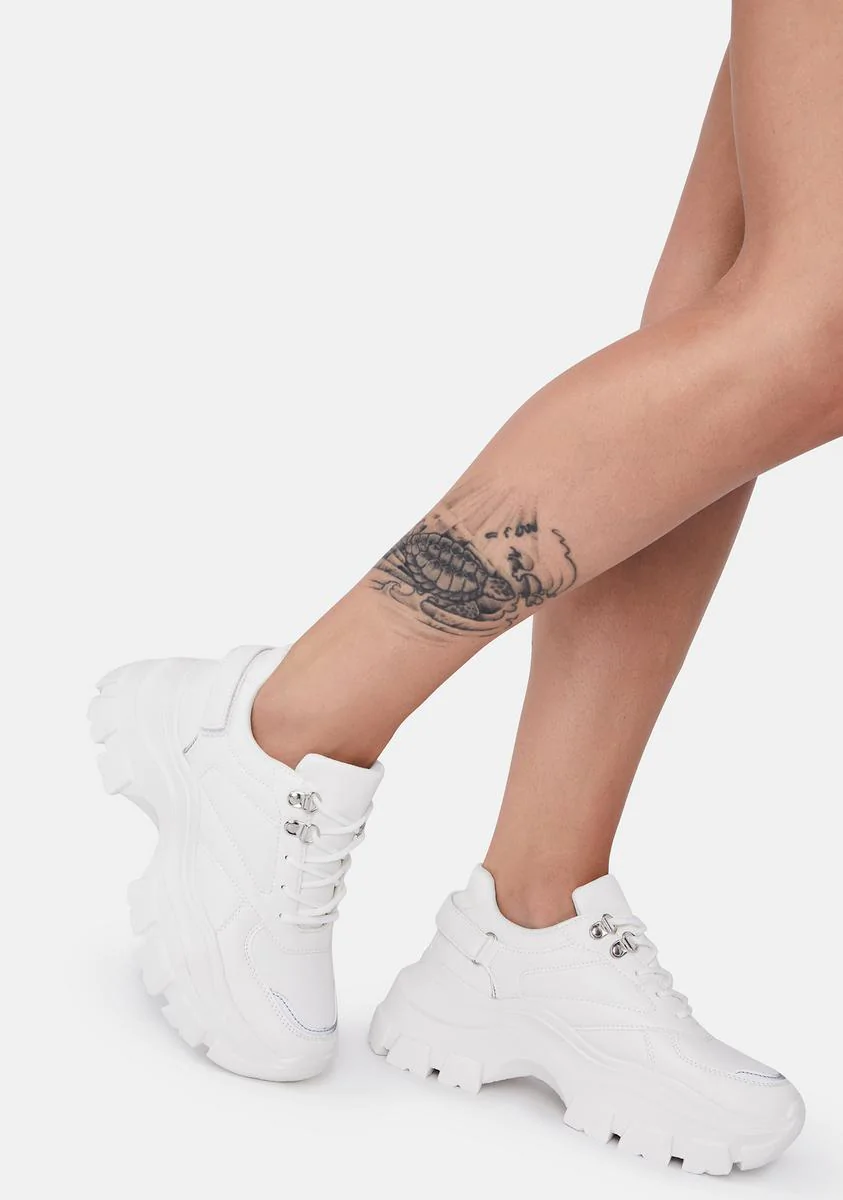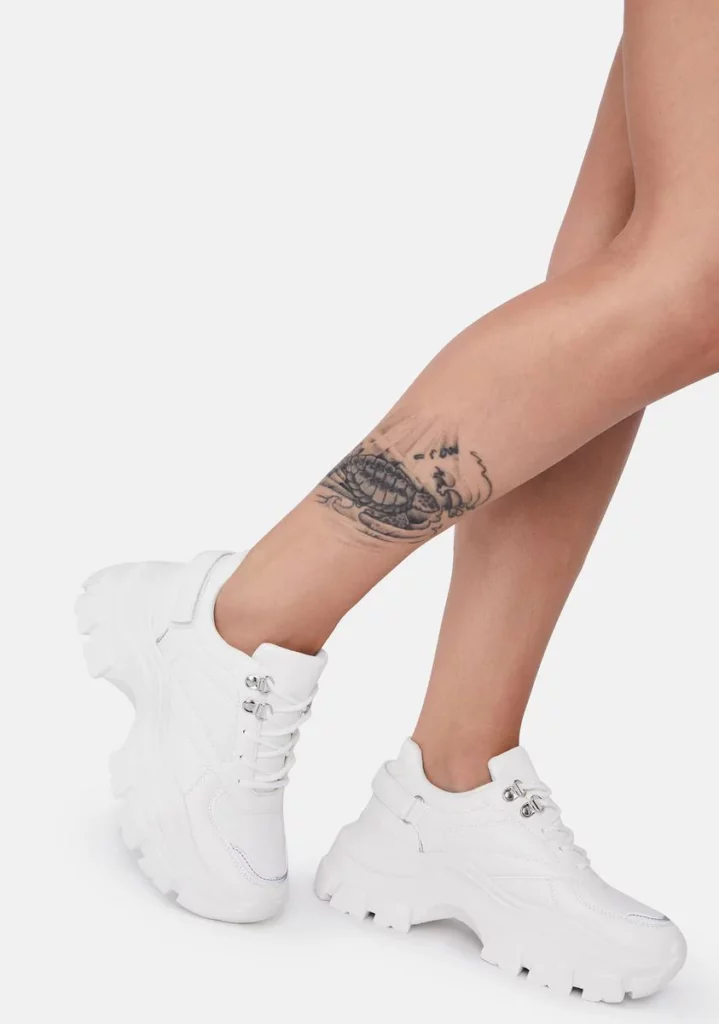 $40
These cute, affordable platform sneakers are perfect (if you can handle wearing all-white shoes)!
They're super comfortable from the extra cushioning – these feel (and look) like walking on a cloud!
---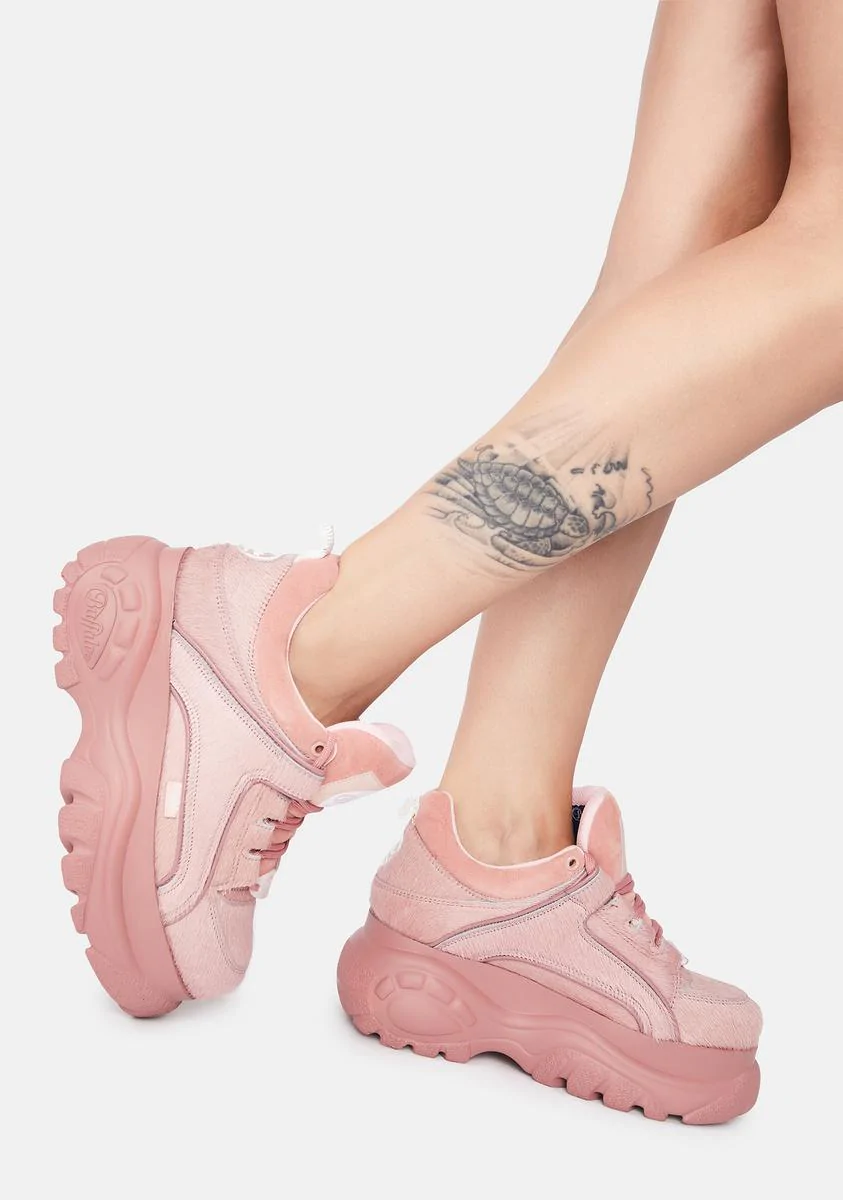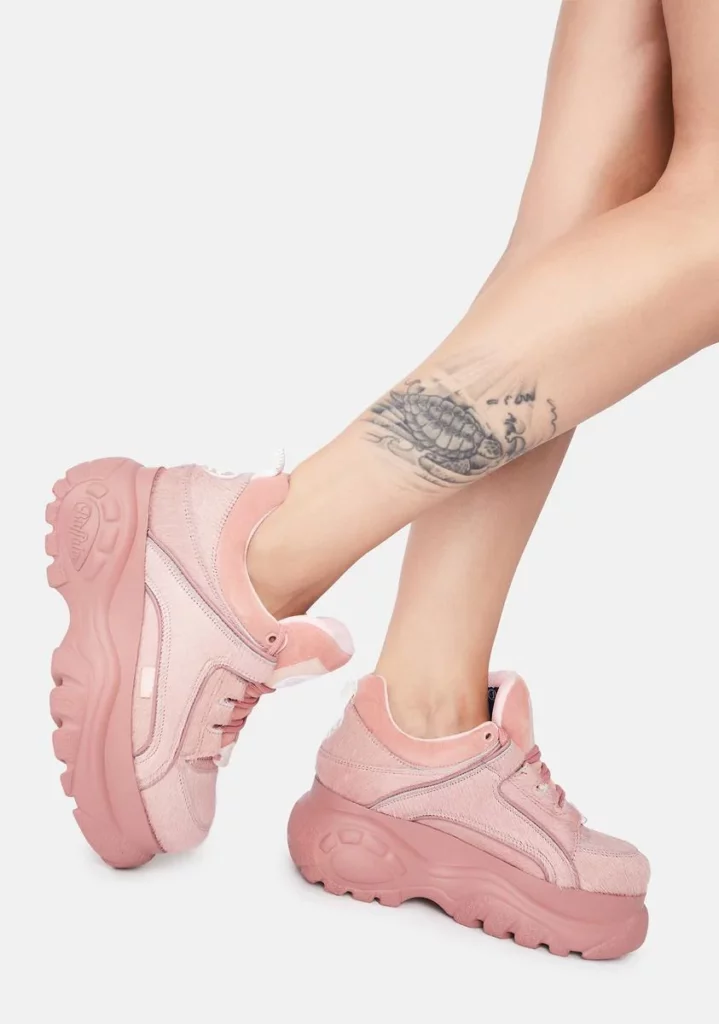 $350
If you're looking for a cute color that isn't too flashy, these pink platform sneakers are lovely.
Although this brand is a little spendy, these are high-quality and last forever (not to mention they're like walking on a fluffy cloud).
---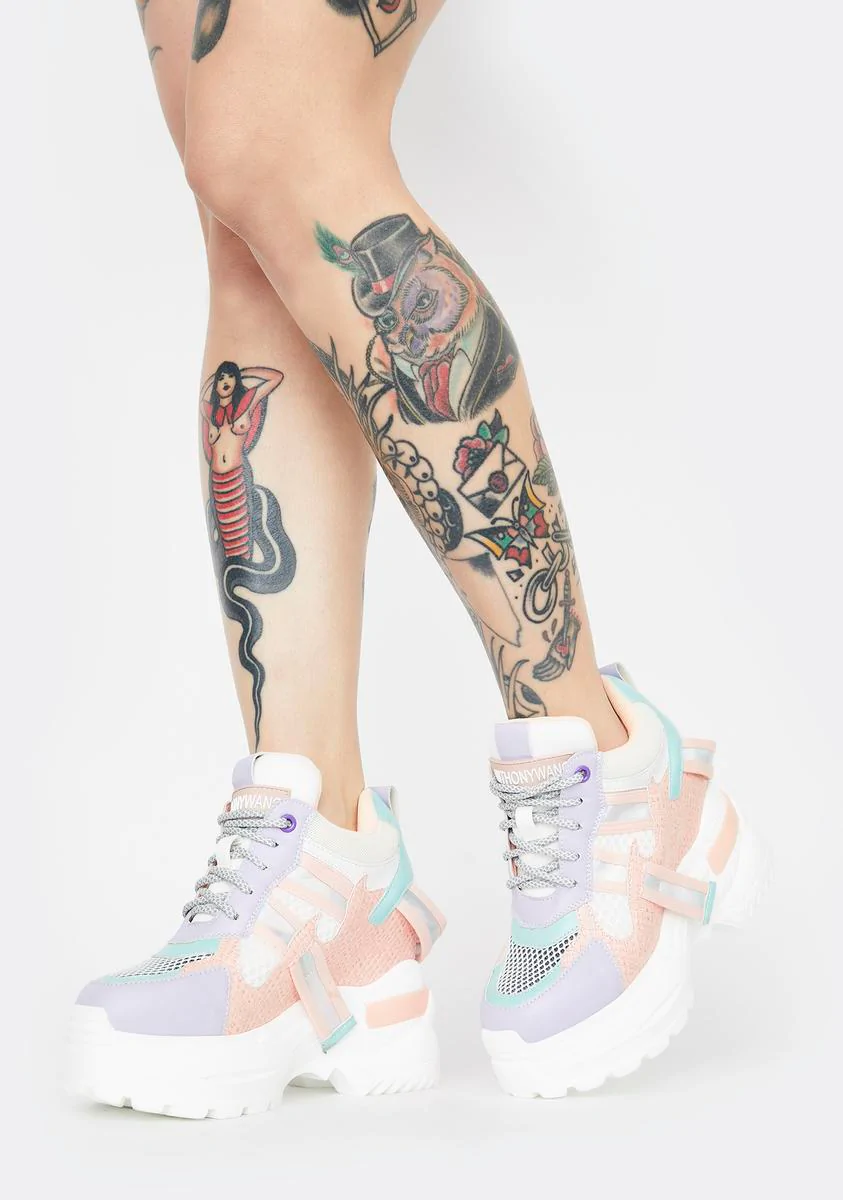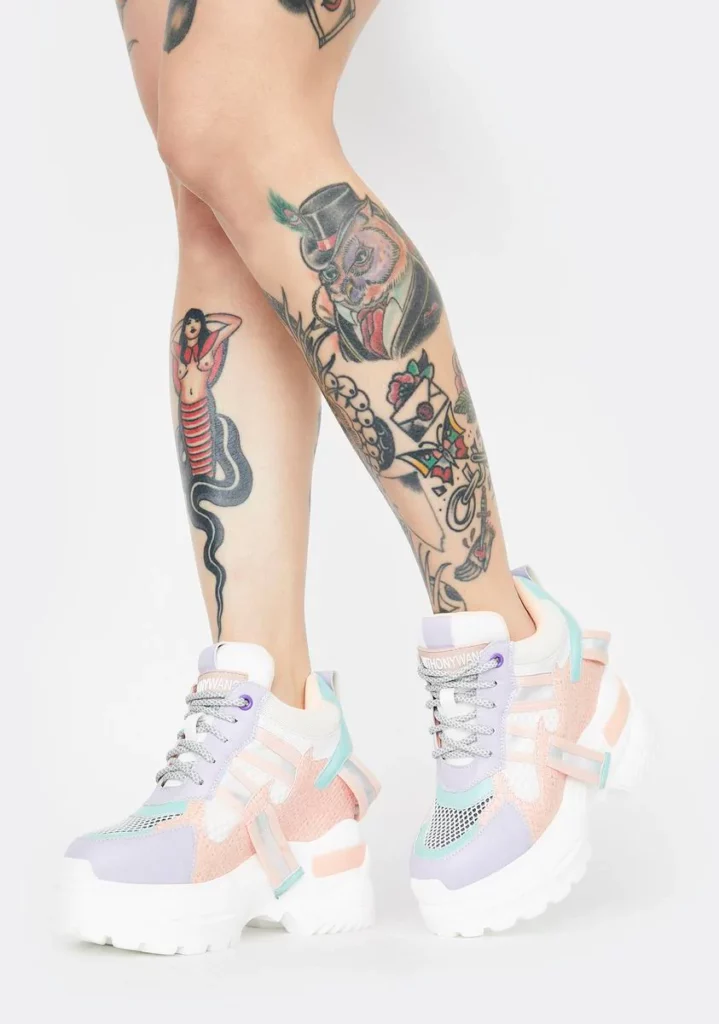 $60
These inexpensive Anthony Wang sneakers have a cute pastel coloring that we're loving. These will help you stand out while still managing to match a variety of outfits!
They're also pretty affordable considering the high-quality design (you can often get extra coupons for Dolls Kill).
---