We get it, not everyone can be living large and getting iced out with solid gold jewelry (especially not in this economy).
Luckily, gold-filled jewelry exists and can have you looking classy and chic no matter the price.
What Is Gold-Filled Jewelry?
First, let's understand what exactly gold-filled jewelry is. 
Often mistaken to be the same as gold-plated jewelry, gold-filled jewelry is when a thick and solid layer of gold is mechanically bonded to a base of either sterling silver or a base metal. 
Gold-filled jewelry typically offers a thicker layer of gold compared to gold-plated jewelry, meaning it lasts longer and is much less likely to tarnish. Gold-filled jewelry is typically composed of 5% solid gold and can last a lifetime with proper care.
Note: We've also shared a couple of gold vermeil jewelry brands. This process is very similar to gold-filled jewelry with a few slight differences, but we believe gold vermeil is the best choice if you can afford it.
If you're convinced gold-filled or gold vermeil jewelry is for you, here are 10 of the best gold-filled jewelry brands you need in your life right now! 
10 Best Gold-Filled Jewelry Brands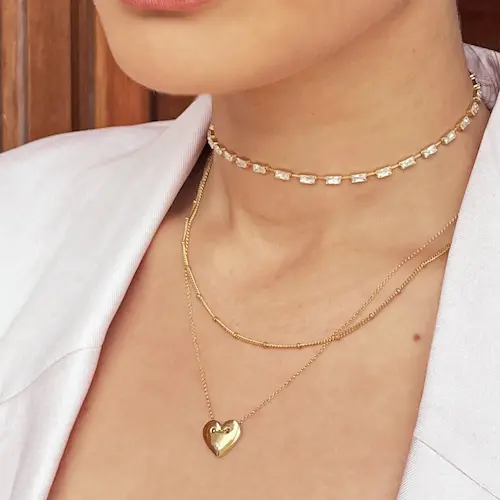 GoldFi is an online wholesale gold-filled jewelry brand that offers stunning pieces that are also hypoallergenic and waterproof.
Their pieces are made in Brazil and they mainly use 18k gold (75% pure gold), which is extra shiny. 18k gold is more delicate and slightly easier to scratch than 14k, but we think the gorgeous extra shine is worth the jewelry being a bit more delicate.
GoldFi offers a huge selection of jewelry pieces including earrings, bracelets, and rings. Since you're buying directly from their factory, their prices are very affordable compared to many other gold-filled jewelry brands.
Not just that, but the brand also offers pieces in 14k solid gold! 
---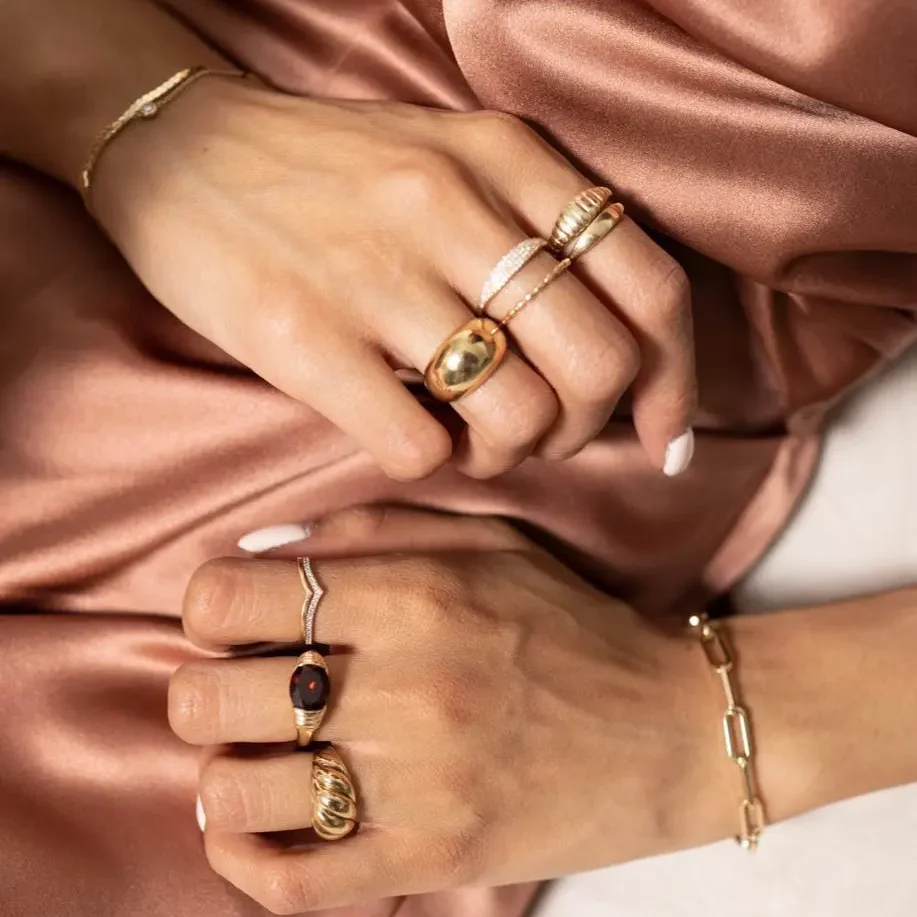 Mejuri is an online jewelry brand with a huge social media presence, but did you know it offers gold vermeil jewelry?
Gold vermeil is a fancy way (French, actually) of saying gold melded to sterling silver. In fact, gold vermeil is considered to be the highest quality and longest-lasting option among gold variations — excluding solid gold, of course.
Mejuri offers beautiful gold vermeil jewelry all for under $200, with most pieces falling under $100.
---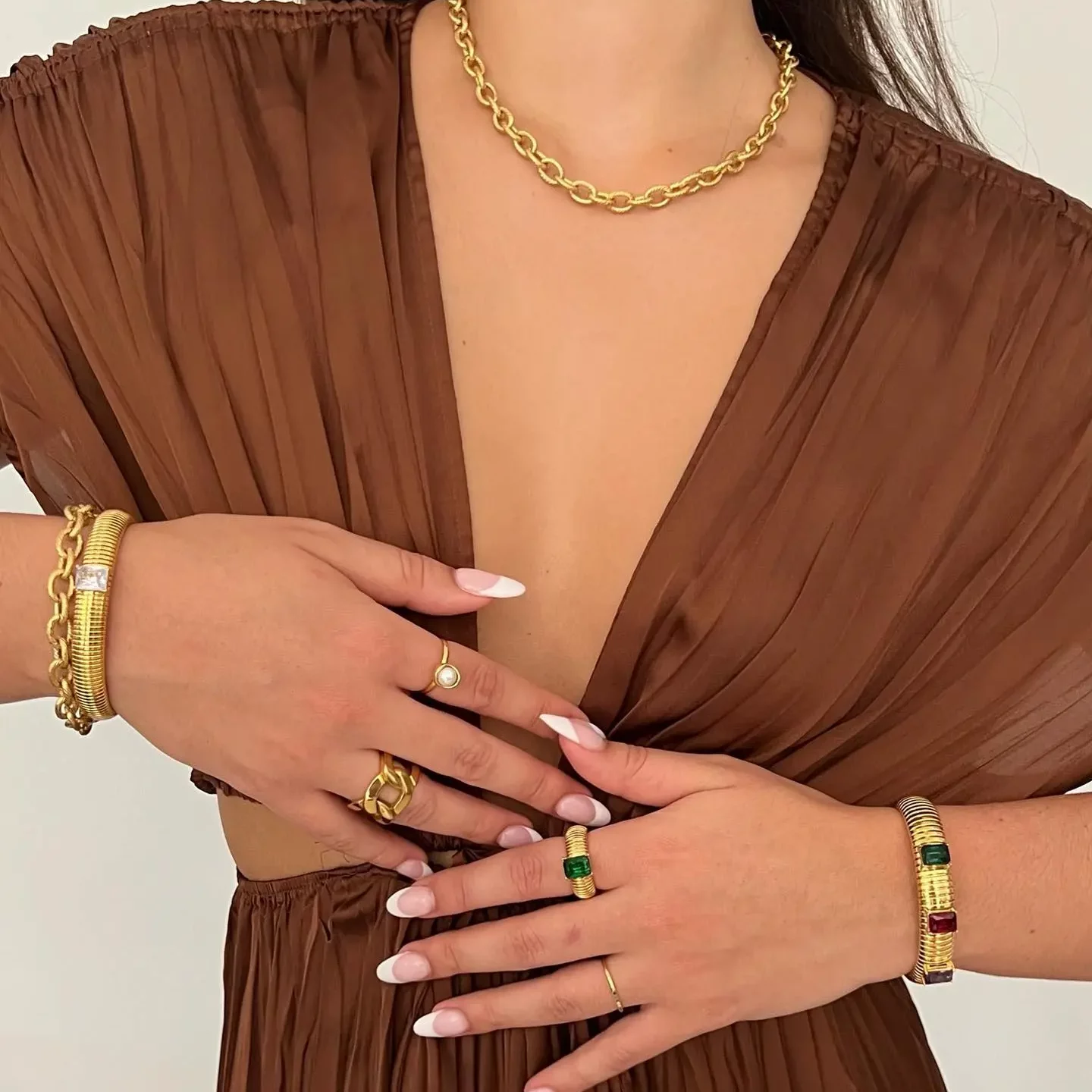 Ellie Vail prides itself on being a jewelry brand that is water and sweat-resistant. How do they do that, you may ask?
Spoiler alert: the jewelry is gold-filled!
Ellie Vail uses stainless steel with its pieces after it was noted that stainless steel didn't rust, even after being left in water. 
Now, Ellie Vail offers jewelry that is easy to mix and match, is affordable, and is sustainable for everyday wear.
---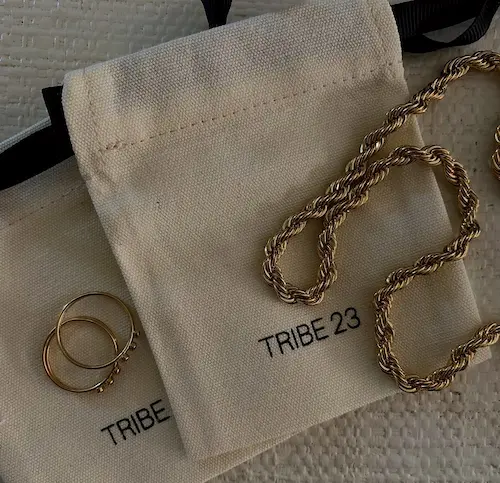 Tribe 23 is a smaller jewelry brand on the rise.
Offering timeless jewelry that you can wear every day with any outfit and at any time, Tribe 23 is a force to be reckoned with.
With 14k gold-filled and 18k gold-filled jewelry, Tribe 23 sells stunning necklaces, bracelets, earrings, and more.
---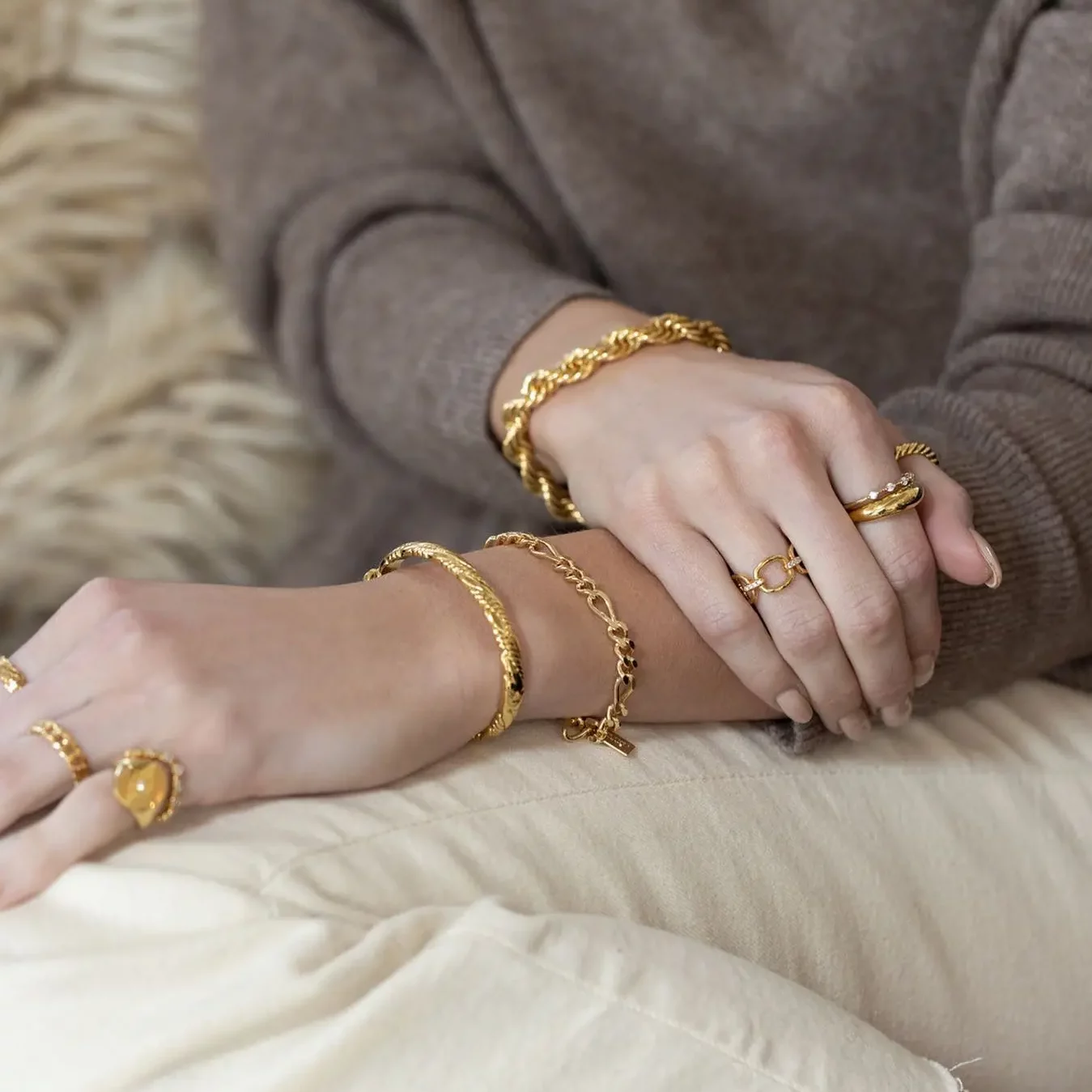 Miranda Frye jewelry is all about making those who wear it feel confident, valued, and seen.
Finding who you are and expressing yourself with jewelry is one of Miranda Frye's missions.
With its unique designs, quality, and affordability (most pieces fall under $150), Miranda Frye offers beautiful gold-filled jewelry that won't tarnish or rub off.
---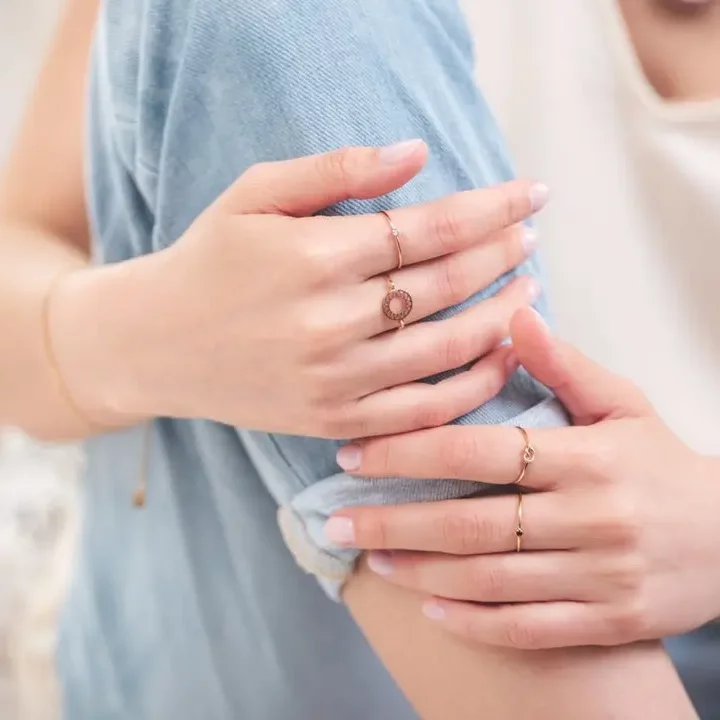 ZOAJE is a French brand created by a French couple, Camille and Clement.
The concept of ZOAJE revolves around nostalgia, wanderlust, reflection, and traveling, which is why many of the jewelry pieces have a name in reference to a country.
The brand uses 14k solid gold, 14k gold-filled, and sterling silver to create beautiful jewelry made for even more beautiful moments found in daily life.
---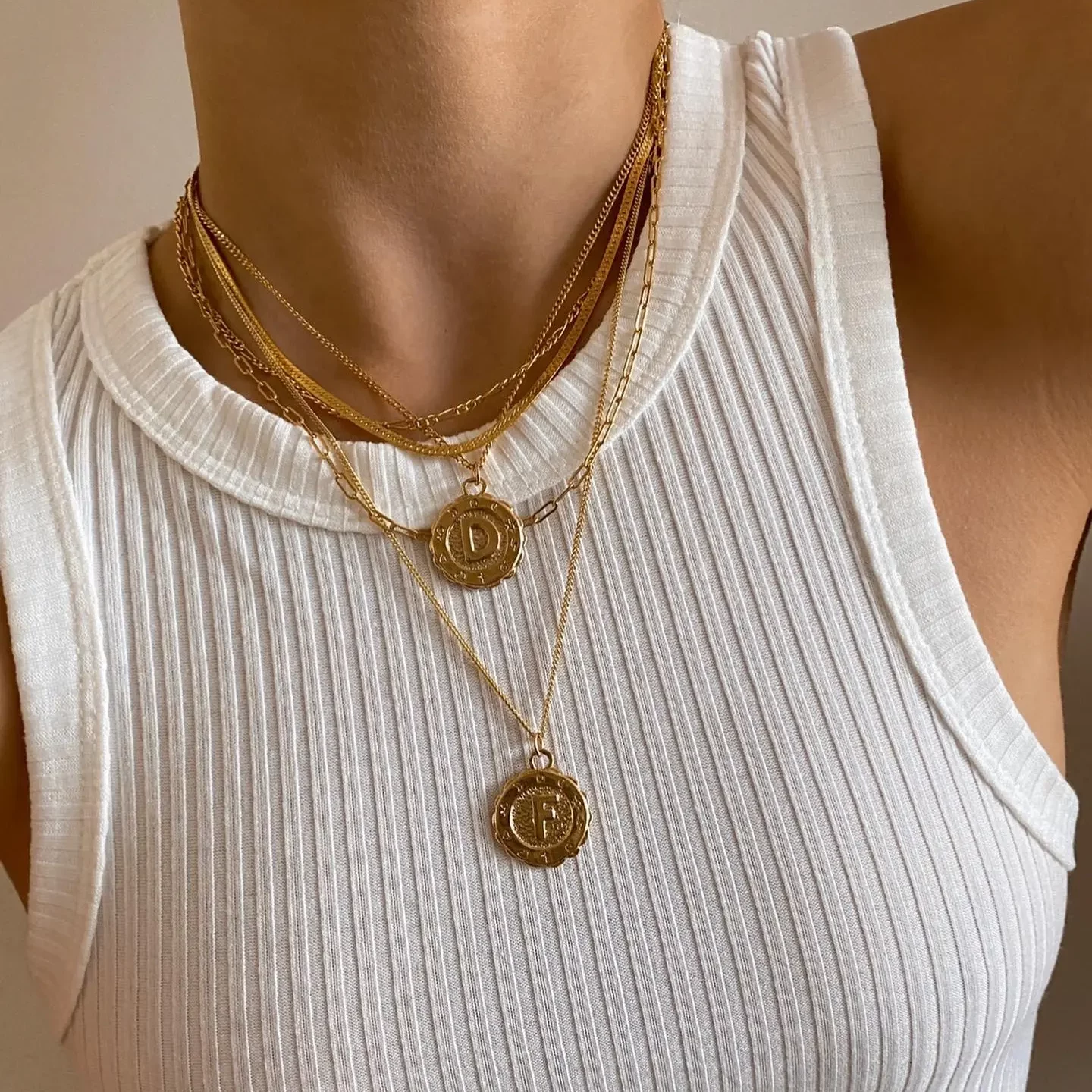 Cuffed by Nano's jewelry is mostly made with 14k gold, sterling silver, and 14k gold-filled.
The brand offers dainty jewelry that is perfect for mixing, matching, and stacking!
The best part? All of Cuffed by Nano's gold-filled jewelry is priced under $300.
---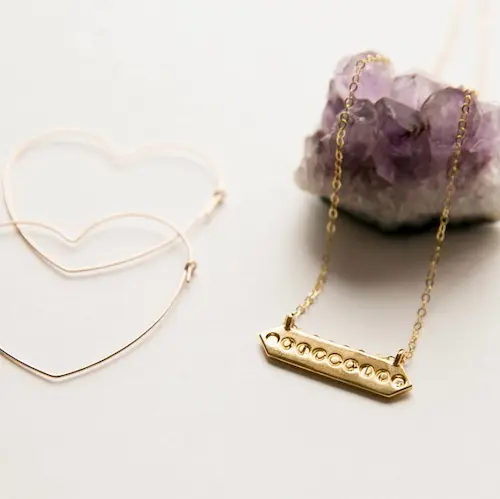 Rebekah Gough Jewelry is an online retailer based out of Seattle, Washington.
Offering gold-plated and gold-filled jewelry, this brand provides necklaces, chokers, earrings, and more that are dainty, a little quirky, and always inspired by art and life.
---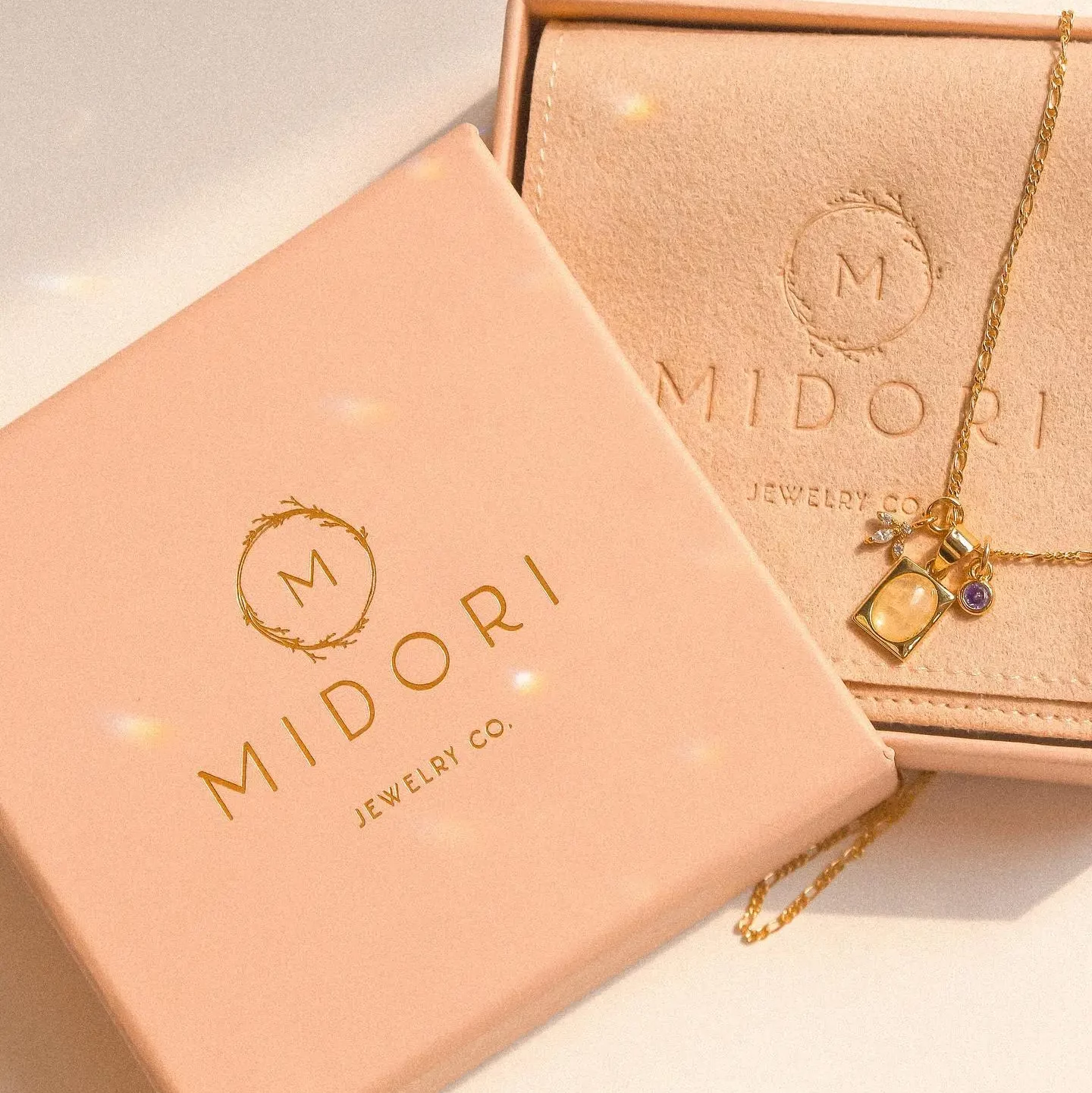 Midori's Gold-Filled Jewelry Collection offers simple and minimalistic jewelry available in 14k and 18k gold.
Midori's gold-filled jewelry is tarnish-resistant, waterproof, safe for sensitive skin, and totally affordable.
---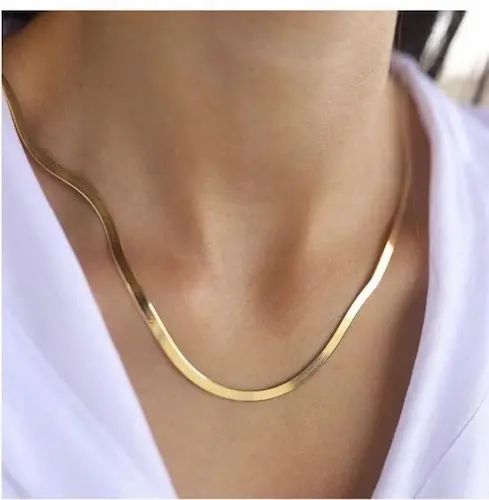 Silver by Selene is a popular Etsy shop that primarily sells sterling silver jewelry that can be filled with 18k gold or 18k rose gold.
Silver by Selene offers cute, dainty, and simple jewelry perfect for everyday wear and use. Additionally, this brand offers personalized jewelry to really make your pieces feel and look special!
RELATED: 18 Best Online Jewelry Stores For Every Occasion
In Conclusion
We hope you enjoyed this list of 10 of the best gold-filled brands out there! 
Gold-filled jewelry is a perfect option for those who want luxury-level jewelry on a budget. It's great for those with sensitive skin and simply those who love wearing their jewelry literally everywhere.
Quality gold-filled jewelry is typically water-resistant, so you don't have to worry about rusting or tarnishing.
No matter what, jewelry is a form of self-expression, so we hope you buy and wear whatever makes you feel like your best self!