When it comes to products we put on our skin (especially our face), we want to be cautious. For those of us with sensitive skin or are allergic to fragrance, an unscented lotion is the best choice.
We've including the EWG Skin Deep rating in our list (1 being the best and 10 being the worst). These are ratings from the Environmental Working Group that state the health of a product based on the ingredients. You can view the full EWG website to see ratings for other products you use!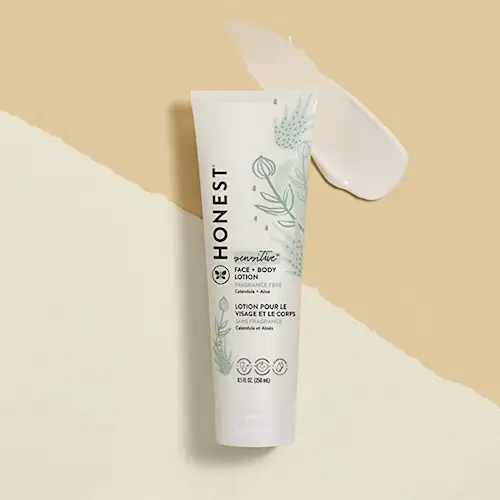 BEST FOR: Dry Face
EWG RATING: 1
✅ Unscented

I've always struggled with dry skin. I recently purchased a shower filter that REALLY helped, but every once in awhile I'll have a few dry patches around my nose.
If you're looking for a moisturizing face lotion without all the chemicals, this is a perfect choice!
Mini-Review: I wouldn't use this as a body lotion, the tube is so small that it would run out relatively quick. It's great for the face and for spot treatments though. It doesn't leave your skin feeling sticky or oily, but is still moisturizing!
RELATED: Is Fragrance Bad for Your Skin? The Truth About Artificial Scents
---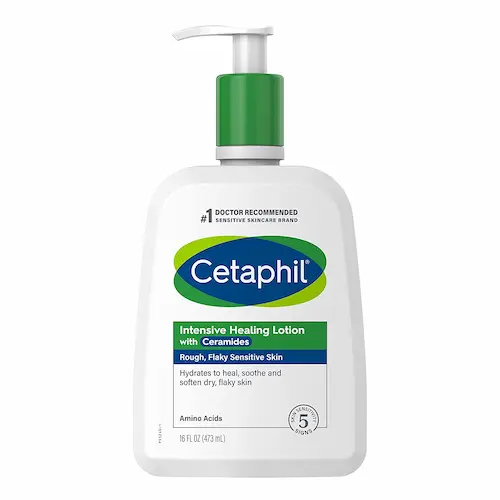 BEST FOR: Sensitive Skin
EWG RATING: 2
✅ Unscented
This dermatologist recommended lotion is super hydrating and works great for both the face and body. It's free of fragrances, parabens, lanolin, gluten, and anything else that could irritate sensitive skin.
There is also no scent to this lotion, which is hard to find!
---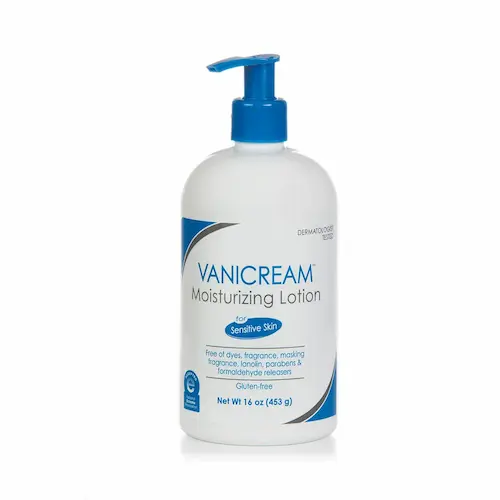 BEST FOR: Extreme Skin Issues
EWG RATING: 2
✅ Unscented

This is another of the highest-rated hypoallergenic lotions.
Perfect for low humidity environments, many reviewers mention that it's great for their eczema and psoriasis (I don't have these conditions, so I can't personally speak to it). However, it does moisturize my dry skin wonderfully!
---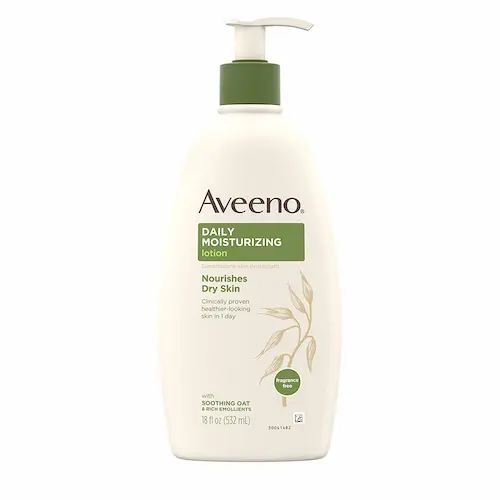 BEST FOR: Super Dry Skin
EWG RATING: 2
✅ Unscented

This inexpensive lotion is one of the highest rated fragrance-free lotions on Amazon, and for good reason. It's very moisturizing and affordable.
Although not as powerfully moisturizing as some others, it makes for a great everyday lotion to keep moisturized!
---
BEST FOR: Affordability
EWG RATING: 3
✅ Unscented

This basic hand and body lotion from Target is beyond affordable. $2 for a 20 ounce bottle? We can get behind that.
This is perfect for very sensitive skin. It absorbs quickly and the pump dispenser makes it easy to apply large amounts. I don't recommend this if you need heavy moisture (such as during colder months), but it's great for everyday purposes and sensitive skin.
---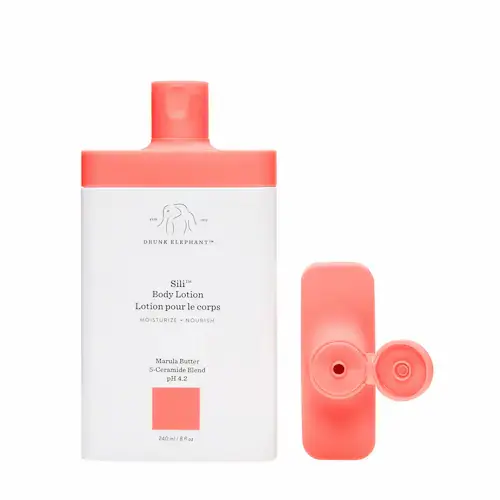 BEST FOR: Keratosis Pilaris
EWG RATING: 3
❌ Unscented

This fragrance-free option still has a sweet smell (NOT unscented). I'm usually skeptical of products that are fragrance-free and still have a natural smell. However, I was quite pleased with Drunk Elephant.
It comes out thick, almost like it was going to be sticky, but it absorbed phenomenally and didn't leave my skin looking oily.
Mini Review: The consistency was strange, but didn't affect its performance. I was pleasantly surprised that it still had a smell considering it was fragrance free. If you're looking for fragrance-free lotions because of skin irritation, this is a great option. However, if you're looking for an unscented lotion, this one isn't for you.
---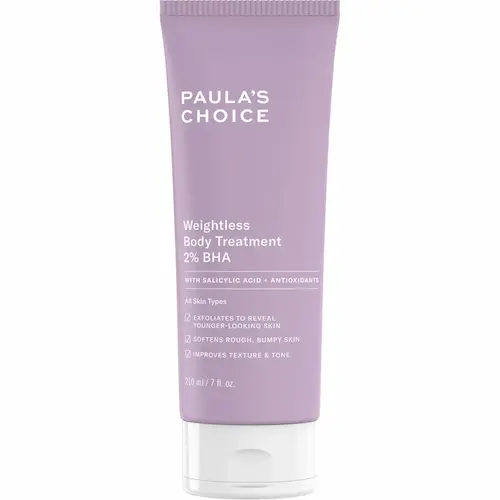 BEST FOR: Skin Texture Issues
EWG RATING: N/A
✅ Unscented

For those with skin texture issues, this is your best option. Although it's a lotion, the BHA is exfoliating to help with skin texture problems (however, it can still be used daily if desired). It's cruelty-free and fragrance-free.
It does have a very slight scent. It's so faint that we still considered it unscented, and this faint scent disappears when dried.
---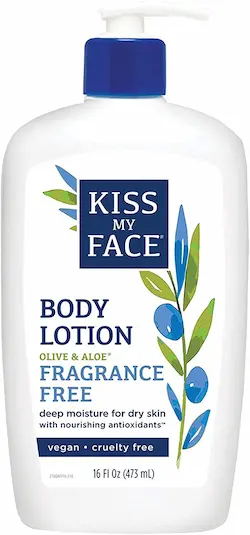 BEST FOR: Everyday Lotion
EWG RATING: N/A
✅ Unscented
This lotion is vegan and cruelty-free (it's also free of parabens and phthalates). It's very moisturizing without being sticky, plus the 16 ounce bottle only costs around $10 and lasts forever. This is great for both the body and face.
Although it doesn't have fragrance, it does have a very slight olive hint. It's also not gluten-free so it might not be the best choice if you have Celiac disease.
---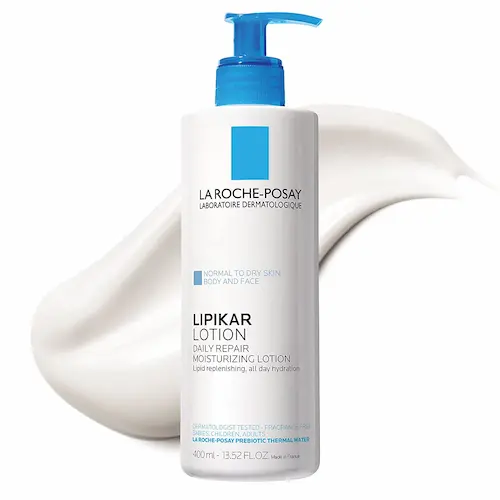 BEST FOR: Glowing Skin
EWG RATING: 6
✅ Unscented

This is one of my favorite lotions. It contains shea butter, which makes your skin absolutely glow after using it while also deeply moisturizing it.
I'm not a fan of the typical shea butter stickiness, but this lotion absorbs perfectly and leaves no stickiness. The shea butter also gives it a very slight scent when you first apply, but it goes away quickly and you may not even notice it.
---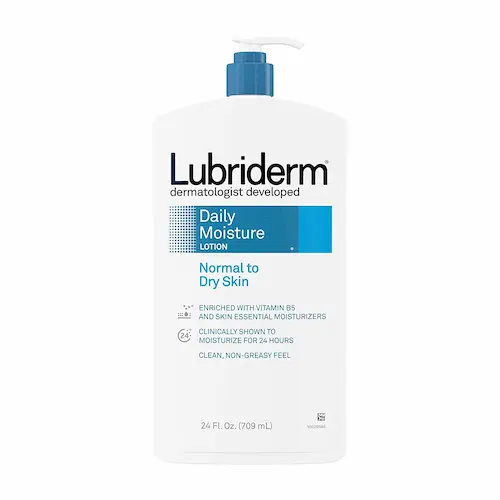 Best For: All around dry skin
EWG RATING: 6
✅ Unscented

Just looking for a good well-rounded fragrance-free lotion? This daily moisture lotion is a great option for anyone with dry or sensitive skin.
There's nothing super special about it other than that, but it is very affordable (a 24-ounce bottle costs around $7).
How do you know if a lotion is unscented?
This can be difficult, since many fragrance-free lotions still have a natural scent due to essential oils and/or other ingredients. We'd recommend checking reviews and reading our list above to find some great unscented options. Some lotions recognize this is an issue, so they will place this somewhere on their label, but this is fairly rare.
Simply searching for unscented lotions on Amazon is another great method to find options!
UP NEXT: Pacifica Makeup Review: Is This Vegan Brand Worth it?