Recently, the beauty industry has seen a surge of vegan and cruelty-free makeup products and brands, indicative of a consumer desire to steer clear from animal-based products.
Pacifica is one of these brands, offering products from skincare, makeup, haircare, and nails. Their items are available anywhere from your local Target to the online shelves of Ulta Beauty.
More specifically, their makeup products have taken off in popularity. We know the struggle of finding a good makeup brand that's vegan and clean. So, we will be figuring out if it's worth it – keep reading our unsponsored Pacifica makeup review to see if you should try them out.
RELATED: 16 Best Vegan Makeup Brands That Money Can Buy
What is Pacifica?
Pacifica has quickly risen as a go-to brand for affordable, vegan skincare and beauty products. Made with all-natural ingredients and entirely gluten-free, Pacifica is made accessible to a wide range of customers, whether they're suffering from celiac disease or are environmentally-conscious.
Pacifica Overview
Overall: ★★★★
Shipping: ★★★★ Overall, most customers haven't had issues with shipping from Pacifica and enjoy the minimalistic packaging they use. The brand is also readily available on Amazon and other large retailers if you want extra fast shipping.
Product Quality: ★★★★ Although there have been a few instances where customers were dissatisfied with their products, customers are mostly happy with their purchases from Pacifica.
Customer Service:★★★★★ It was hard to find many complaints about Pacifica's customer service. Many agreed they were speedy and helpful.
Pacifica Makeup – Pros and Cons
Pros
Clean, vegan & cruelty free
Affordable & accessible
Wide range of products including makeup, skincare, fragrances, and haircare
Returns accepted up to 30 days after purchase
Widely available online and at retailers like Target
Cons
Most Pacifica products contain fragrances, which can be irritating to some customers
Some reviewers didn't think their eyeshadows were very pigmented
Pacifica Makeup Reviews
Below, we've shared a few of their top products and what people are saying about them.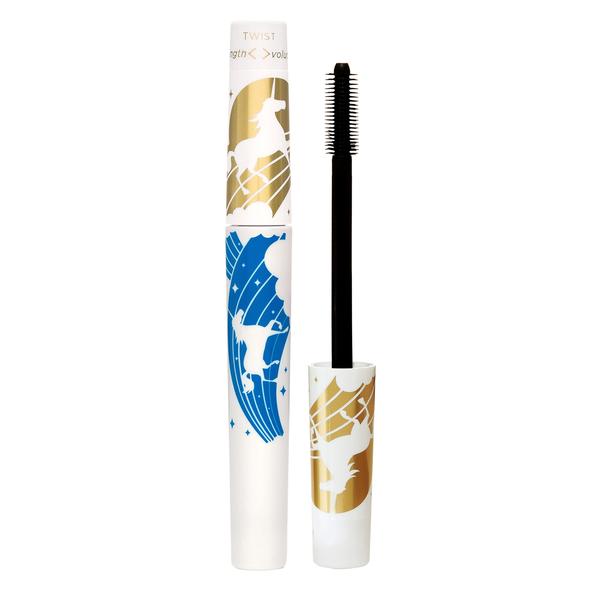 With 4.6 out of 5 stars total, customers are raving about his ultra mascara from Pacifica. It claims to have 7 lash benefits including lash lifting, instant length, volumizing, conditioning, and more.
Reviewers say the thin brush is easy to control, and the formula is pigmented and non-clumpy.
"I absolutely LOVE this mascara. It goes on easy, creates amazing volume, and has an awesome 2-in-1 brush that lengthens and separates, and then creates volume. Absolutely must-have from me." – Phyllis W. on Influenster
---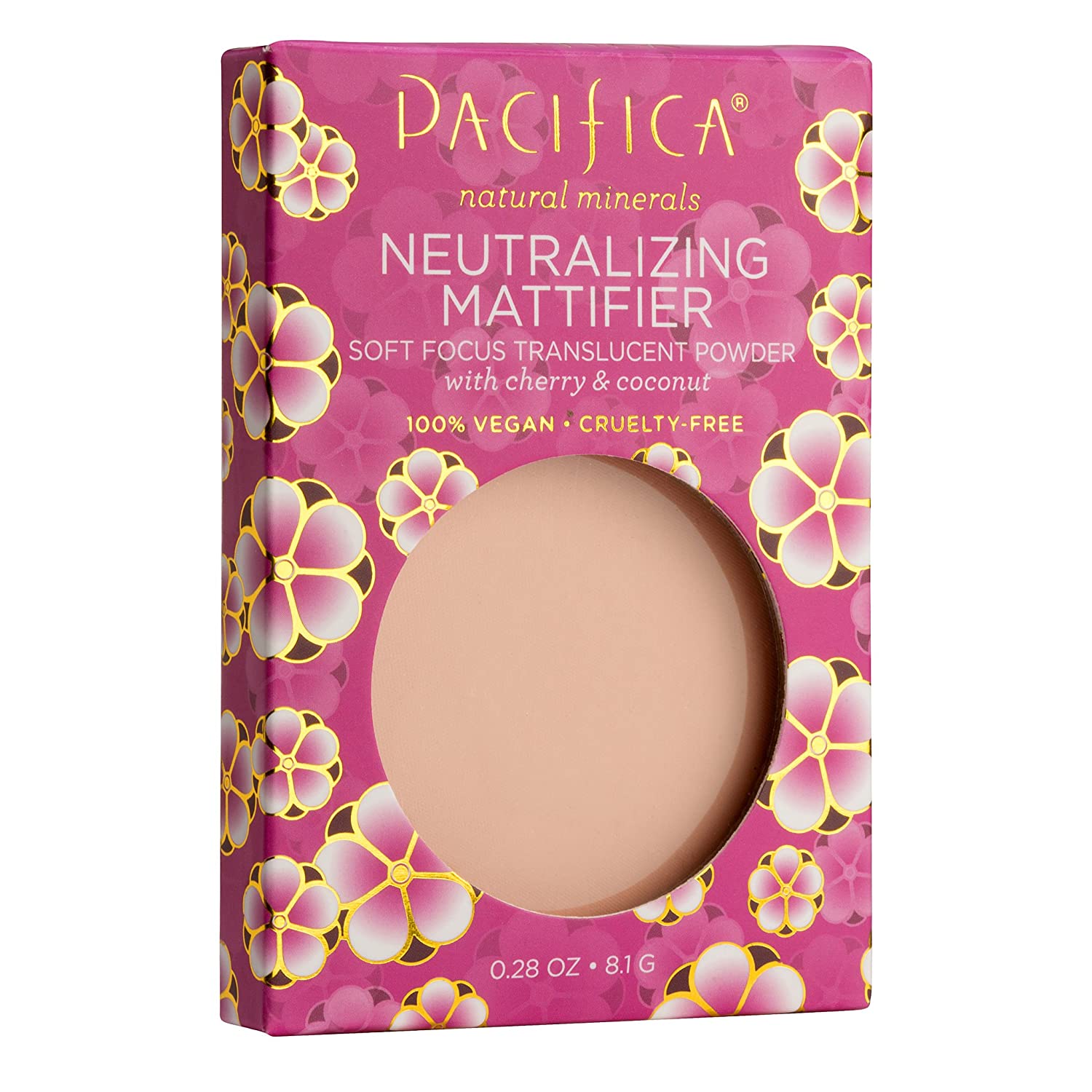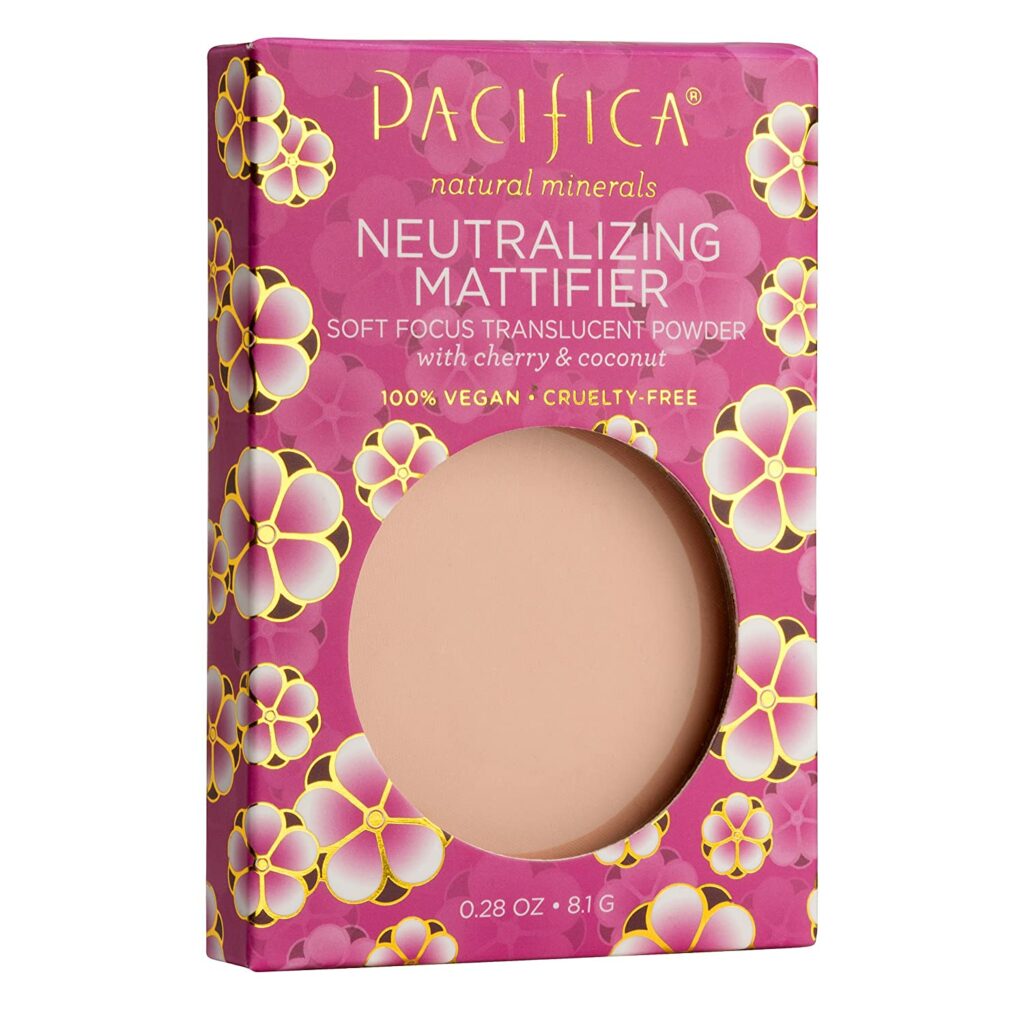 This mattifying powder from Pacificia is actually one of Amazon's Choices for its smooth, blendable, and buildable formula.
It controls oil with a weightless texture that's free of harsh ingredients such as parabens and phthalates. Even better, it's packed with ingredients skin does love, like cherry extract, coconut water, and lotus powder.
"This product smells amazing and works wonders for when I want a soft matte finish to my makeup. It has just enough coverage and doesn't feel dry or cakey." – Alyssa R. on Influenster
---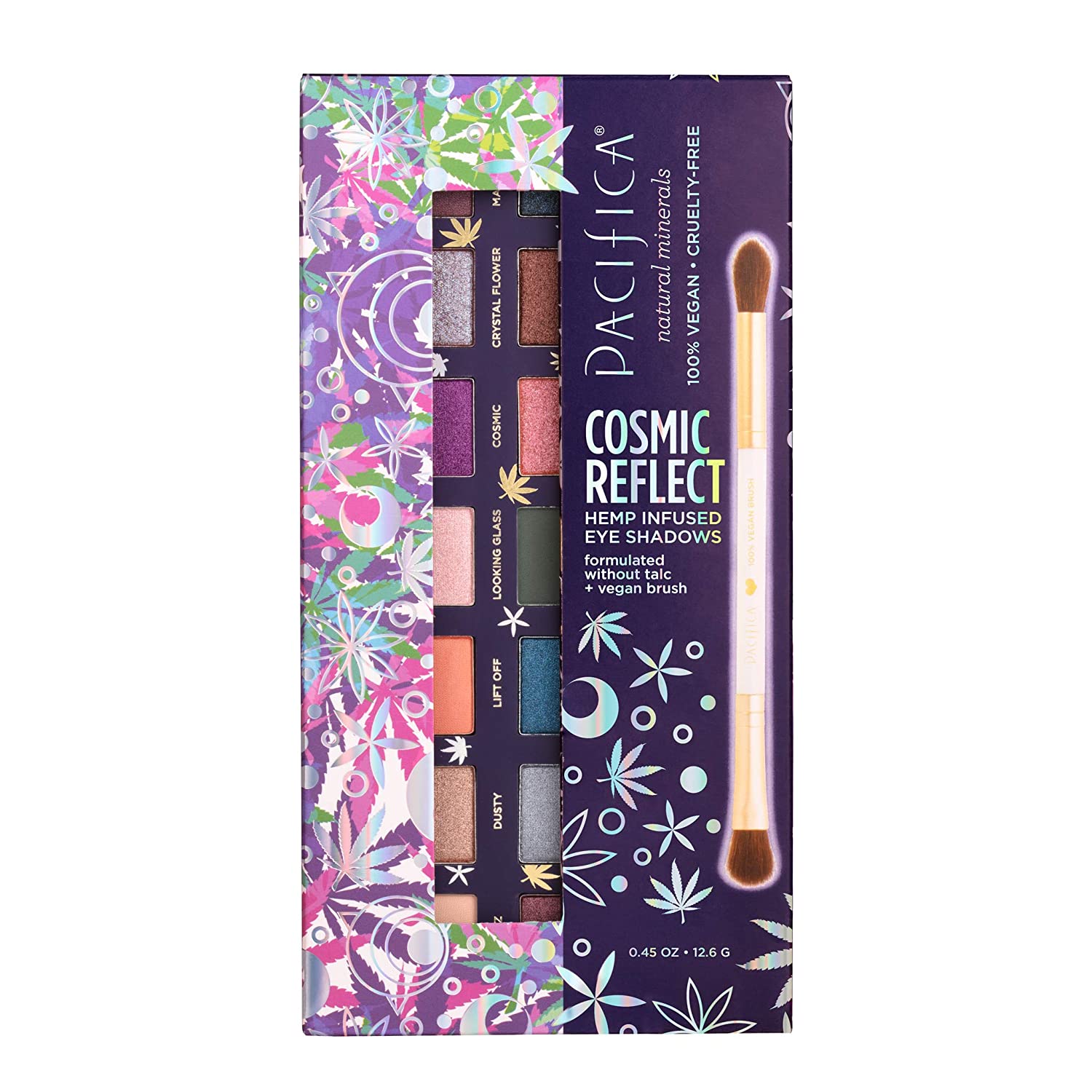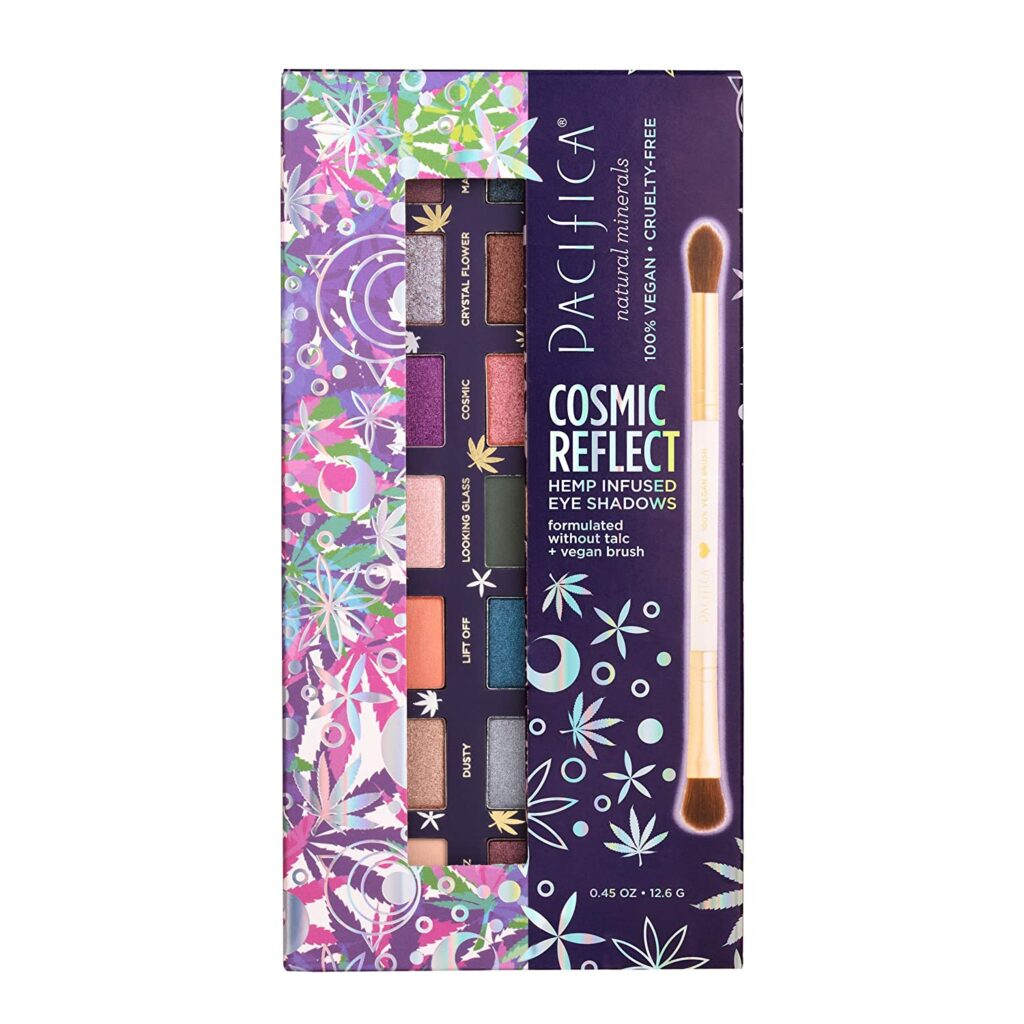 This palette has an other-world vibe with its matte, reflective, and shimmer eyeshadows. With its earthy and intergalactic-inspired shades, this palette offers plenty of unique colors.
While most people said the eyeshadows are nicely pigmented and easy to layer, a lot of customers weren't a fan of the double-sided brush that's included. Most preferred to use their own eyeshadow brushes already on hand!
"I just got this today and the colors are stunning… They are vegan-friendly and made of hemp. The shadow glides on nicely [and] blends seamlessly. They are perfect for my skin tone." – Dina H. on Influenster
---
Pacifica Reviews (From Other Customers)
Overall, Pacifica makeup reviews speak for themselves. While some there have been a few complaints, customers are overwhelmingly satisfied, with some even committing to Pacifica as their go-to makeup source:
"I have absolutely no complaints when it comes to Pacifica as a brand and also as an online store." – Pixi P. on Sitejabber
"That shine! That pop! That glow! Omg I can't get over how much I love Pacifica products. Though I only have a [small] collection, I still love them" – Clara R. on Sitejabber
"The pencil liners are probably Pacifica's most standout product for me. Richly pigmented and creamier than a lot of other natural brands, but they also stay put on the eye (at least for me!) I keep hoping for a few more colors, beyond just the current neutrals!" – turtletendencies on Reddit
"I have a few single eyeshadows from Ipsy bags and I'm not impressed. Very little pigmentation. Haven't tried any of their other makeup, but I've liked their skincare stuff I've used." – atllauren on Reddit
Based on hundreds of reviews from customers across the web, here are the top points of feedback about Pacifica makeup:
Customers love that it's vegan, cruelty-free, and clean
Aesthetic packaging
Good quality, affordable products
Some customers say their eyeshadows aren't very pigmented
---
The Bottom Line
At the end of the day, it's hard to go wrong with Pacifica's makeup. With their stunning mascaras and creamy formulas as well as decent prices, it's not hard to see why customers love this natural, vegan, cruelty-free brand.
For the most part, customers have been satisfied, but some say Pacifica's eyeshadows still need some work. It's not a make-or-break situation, but it's something to keep in mind when shopping for Pacifica makeup. Overall, this brand is a one-stop shop for anything beauty related!