Picture this: You're fifteen years old in front of a mirror holding a wet washcloth, angrily scrubbing your face. This is the third time you've done this, and you're already late to the party.
No matter what you do, you just can't get your makeup to look right. How does Ashley do it? Johnny will never notice you. Your life is over.
We've all been there. If we could go back in time and comfort your melodramatic fifteen year old self we would explain to her that the most important part of a makeup look is finding the right foundation, as it's the base of all the makeup that you will apply.
We would also tell her that even though there's an overwhelming surplus of products, Ulta's 60 day return policy gives you the opportunity to try out all you need one by one until you find the perfect fit.
Next, we would give her this list of the twelve best foundations from Ulta.
A Quick Note
Although these are the top-rated and best foundations at Ulta, it's important to note that the real best options will vary for you.
This list is a great starting point, but we definitely recommend doing more research on the best foundations for you based on your skin type, coverage needs, type of foundation you want, and other features that might be important to you.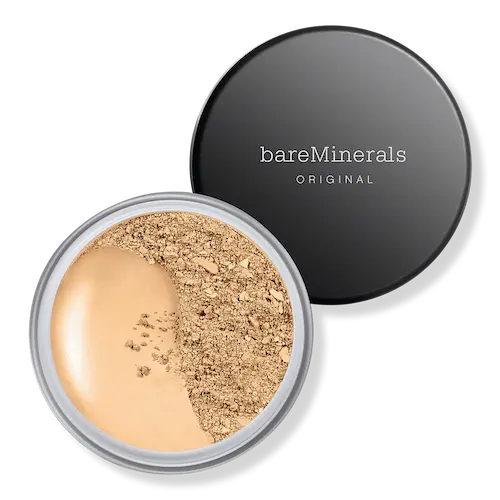 Price: $35.00
Unbelievably lightweight and rating number one from every source, Bare Minerals ORIGINAL Foundation is the best makeup for people who hate makeup.
Even though it provides excellent coverage and complexion correction, you forget that you're even wearing it.
---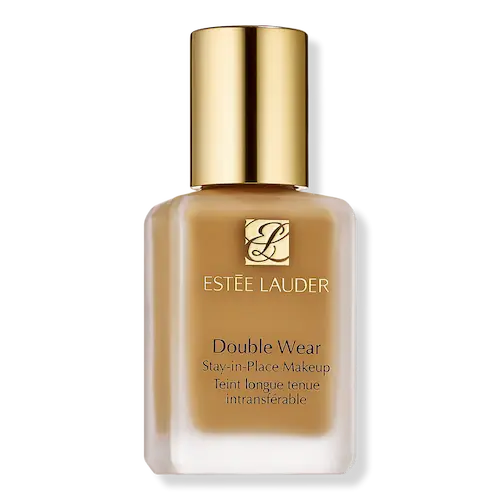 Price: $48.00
If you're looking to find a foundation with staying power, Estée Lauder's Double Wear Stay-In-Place foundation is the one for you.
Popular among makeup artists, this foundation is the definition of full coverage. It goes on matte and stays on matte all day long.
---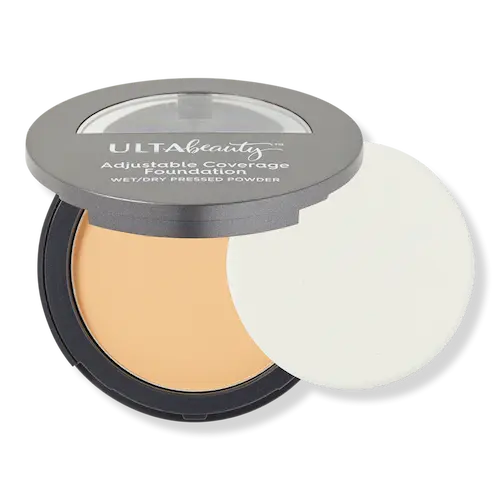 Price: $14.00
Ulta Beauty's Adjustable Coverage Foundation goes on unbelievably soft and smooth. Lovely and lightweight, it goes on quickly and matches your skin texture to provide a satiny finish.
If that didn't convince you to give it a shot, we'll also mention that it's a mere $14.
---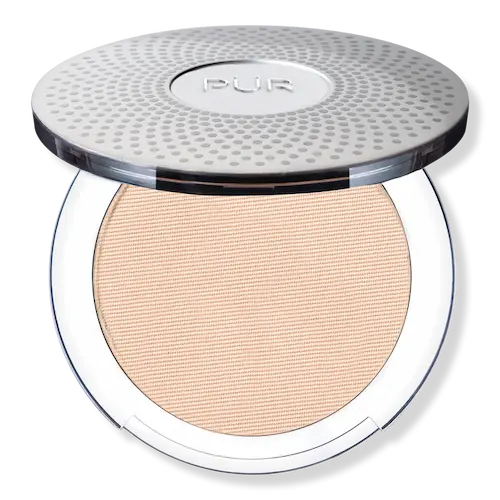 Price: $29.50
This natural looking powder foundation is great for anyone on the go. It's incredibly easy to blend in, and simple to apply.
It also looks great on your skin, so you won't have to worry a bit about looking cakey.
---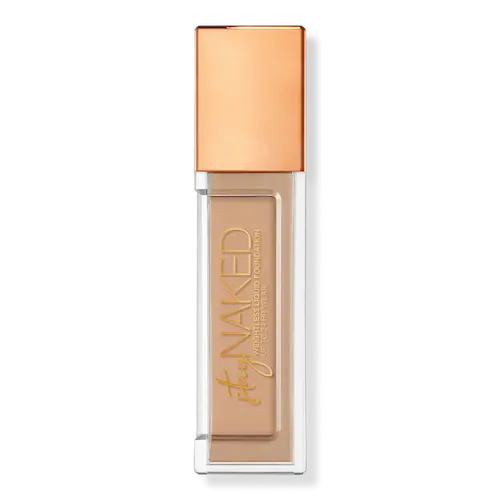 Price: $40.00
Hot and humid climates are no match for Urban Decay's Stay Naked Weightless Liquid Foundation.
It keeps your complexion crisp and can handle what your face goes through during the day. If you've got oily skin, fret no more. This foundation is here for you.
---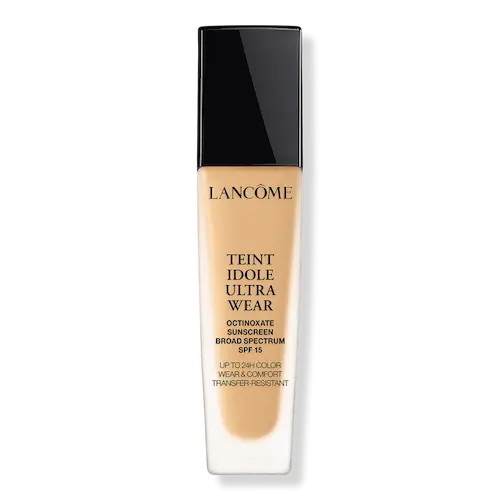 Price: $52.00
This foundation gets you a nice medium coverage and a dewy glow. It's just enough to even out your skin tone and cover your blemishes without changing the appearance of your skin entirely.
With the satin finish it leaves, everyone you meet will be complimenting your flawless glow.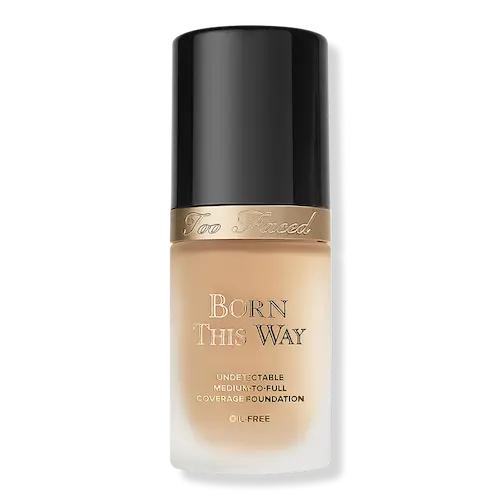 Price: $45.00
If you love to do a lot of contouring, the Born This Way Undetectable Foundation is a great move for you.
Great for dry skin, this medium-coverage foundation is wonderfully buildable. Whether you're planning to be on a stage, or an aspiring makeup artist, this foundation is the perfect base for your blush and bronzer.
---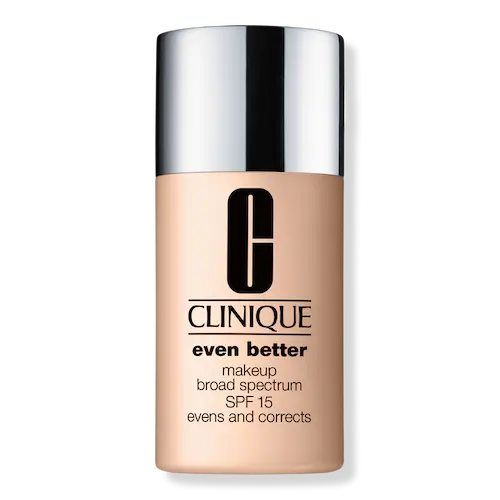 Price: $33.00
Clinique is always a fantastic option for those with sensitive skin, and the Even Better Makeup Foundation is no exception.
Recommended by many who have struggled with acne, it's a really good go to for those looking to clear up their skin. In addition to that, it goes on beautifully and looks like skin.
---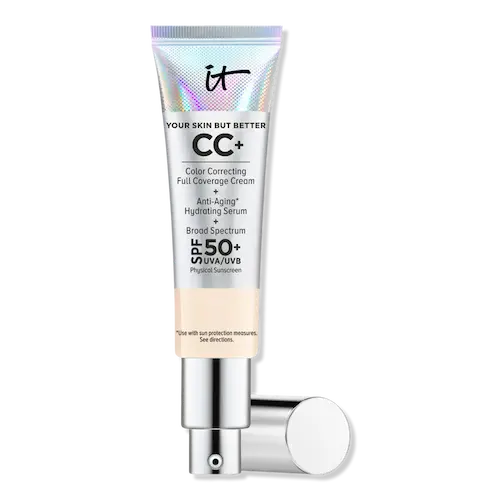 Price: $44.00
This foundation applies easily and quickly. It blends well, goes on smoothly, and makes your morning routine a breeze. Great for simple color correction and light coverage.
Even better than that, it removes a step in your daily skincare routine with the addition of SPF 50.
---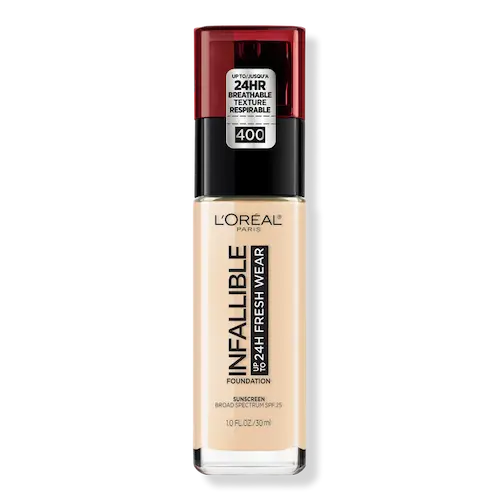 Price: $12.79 online, $15.99 in store
Don't let the low price fool you, L'Oréal's Infallible Fresh Wear 24HR Foundation is three words: quality, quality, and quality.
Its delectable dewy finish lasts, like its name states, the full 24 hours. If you're makeup hunting on a budget, look no further.
---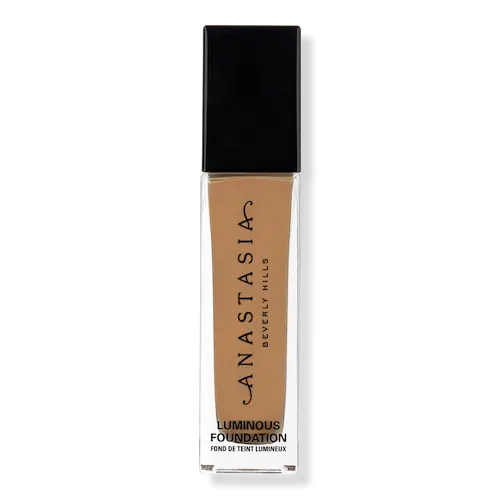 Price: $38.00
For beautifully healthy-looking skin, the Luminous Foundation will never let you down. You'll forget you ever had any redness with its wonderful color-correcting capabilities. 
It has a natural look, medium coverage, and is great for dry skin.
---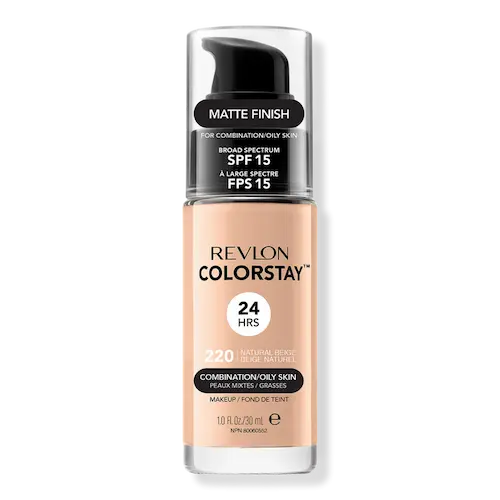 Price: $15.99
It's okay if you cry tears of joy after applying this foundation, Revlon's ColorStay Makeup for Combo/Oily Skin can take the tears.
This miracle of a product has the longevity of your middle school Nokia phone, in other words, you only have to apply it once, and you won't worry about it for the rest of the day. 
Best of all, it's on the more affordable side compared to other top-rated foundations at Ulta, so you won't be breaking the bank in case this ends up being the perfect foundation for your skin.
To Finish it Off
Don't be discouraged if the first foundation you try isn't an instant fit. Although these foundations are all winners for many shoppers, finding the right makeup takes patience and practice. Everyone's skin is different, and until you find the foundation that's right for you, Ulta's got your back.
Best of all, their flexible return policy ensures you won't be stuck with an expensive foundation if the product you pick isn't the best fit for you.