It's true: you don't have to spend a fortune for great makeup. Check out these best drugstore concealers for coverage on a budget!
When it comes to covering skin blemishes, under-eye circles, and skin redness, there are many concealers to try. That's why we created a list of the 11 best drugstore concealers to achieve brighter skin on a budget!
These concealers for spot correcting or full-face natural coverage are the best quality and priced concealers to keep you looking refreshed, clear, and rocking that signature look. Check them out below to find your lifetime concealer!
Best Drugstore Concealer
This long-wear, waterproof, liquid concealer easily hides blemishes while contouring the face for a striking look. This can be used as a spot concealer on specific areas or for 24-hour full-face coverage.
It comes in 24 different shades and is a smudge-free matte finish. The price varies depending on the shade chosen, however, it ranges from $8 to $24.
---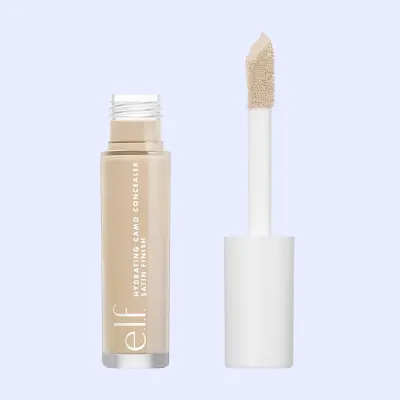 The 16-hour camo concealer consists of a moisturizing, 100% vegan formula that hydrates the skin while creating the perfect, blemish-free palette to create your signature look.
It hides dark eye circles, acne, and irritated skin without causing more flare-ups. Plus, it comes in 23 different shades and is priced at $6.00.
---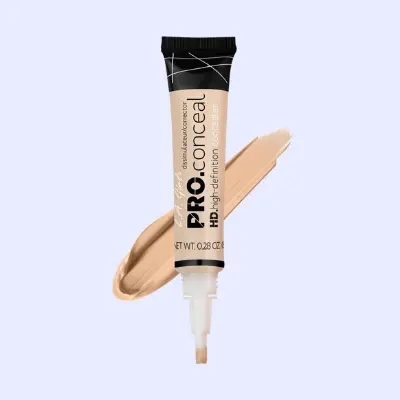 This is a lightweight, natural-looking, creamy concealer to use for all-day spot correction or full-face coverage. It even includes a brush tip application to ensure easy use and no accidental overuse of the product.
It is a cruelty and fragrance-free formula that contours the face without any creases forming throughout the day. Plus, it comes in 43 different shades and costs only $5.00.
---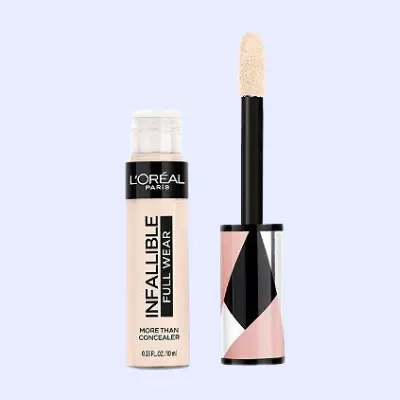 This waterproof, matte concealer is a 24 hour, fade-resistant formula that can be used for minimum or full-face coverage. It has a large application brush to ensure light coverage for any look.
It comes in 25 different shades and decreases dark eye circles, skin irritation, and small blemishes. While it may cost a little more at $13.49, it typically lasts longer than most concealers.
---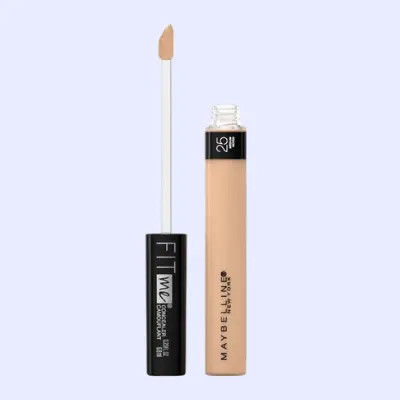 This oil and wax-free concealer is a non-irritating formula that covers blemishes or works for natural, full-face coverage. It has a translucent base and lightweight pigmentation to create a flawless complexion without caking or flaking.
This fragrance-free, dermatologist and ophthalmologist-tested concealer is great for every skin tone. It comes in 25 different shades for just $5.34.
---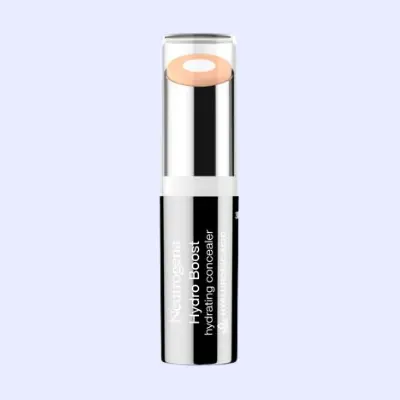 Neutrogena's oil and comedogenic free formula hydrates and refreshes dry skin for all-day natural coverage. It uses purified hyaluronic acid located at the center of the concealer stick to hydrate skin while not leaving a cakey finish.
It covers redness, blemishes, and dark eye circles while giving your skin the hydration it needs for all-day freshness. This concealer comes in 5 different shades with prices ranging from $9.29 to $12.99.
---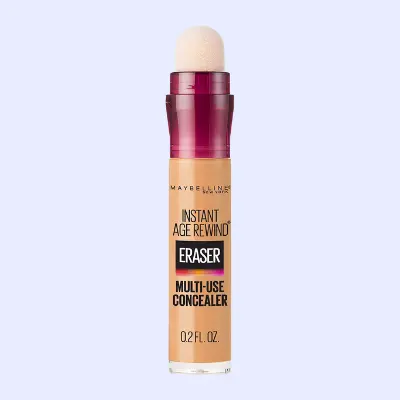 Maybelline's treatment formula is crafted with Goji Berries and Haloxyl to get rid of fine lines, skin blemishes, irritated skin, and dark eye circles. This concealer is primarily for spot correction. However, it can be used as a lightweight full-face coverage.
Also, it includes a sponge applicator for easy, comfortable use without overuse of the concealer. It comes in 16 different shades with prices ranging from $4.99 to $9.99 depending on the shade chosen.
---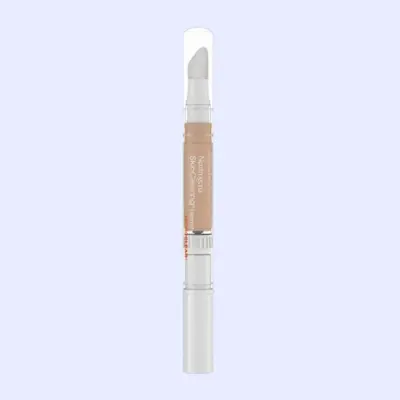 This skin-clearing concealer uses salicylic acid, Micro clear technology, and a non-comedogenic formula to reduce pimples and not clog pores. The natural coverage is perfect to cover skin blemishes, redness, and dark eye circles.
It is great for daily concealer use to prepare your skin for the day ahead, without harmful chemicals. It comes in 5 different colors with prices ranging from $7.57 to $9.84.
P.S. Check out these 14 Best Acne Patches
---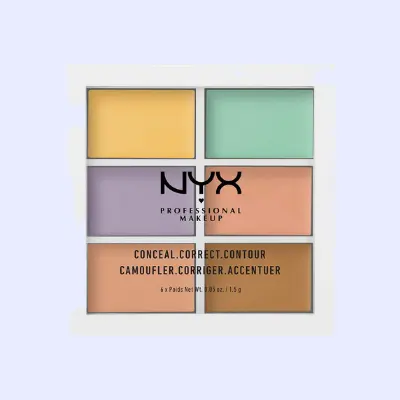 NYX has crafted a 6 shade concealer palette for full-face coverage and to conceal skin redness, blemishes, and dark eye circles. This palette is an array of durable concealers that are cruelty-free and great for all skin tones.
Each shade within the palette comes with a different concealer job for creating even face coverage. There are 4 different palettes to choose from with prices ranging from $2.67 to $9.43.
---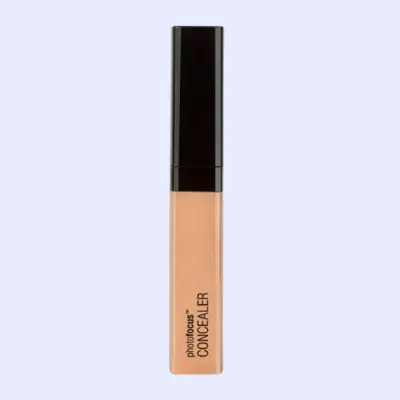 This camera-ready formula creates a filter-free finish on your skin to provide you with the perfect makeup look on camera. Being tested under 7 different photo lighting conditions proves this concealer creates a bright look while concealing skin imperfections.
It works best when concealing small blemishes, redness, and dark eye circles, but can also be used for full-face coverage when creating a bold photo-ready look. It comes in 7 different shades at a price of $3.99.
---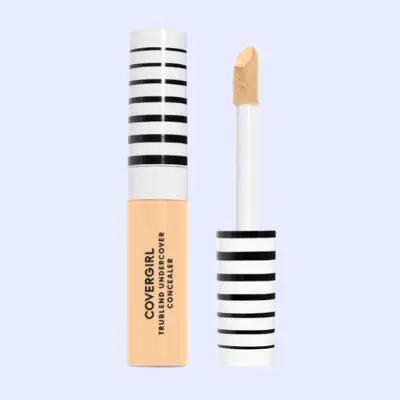 COVERGIRL's concealer provides all-day full-face coverage that hides all imperfection and is easy to blend with any skin tone. It has a non-cracking matte finish to lock in the contoured and refreshing look you desire.
This formula is cruelty-free International certified and lightweight over the skin. It comes in 30 different shades with prices ranging from $3.96 to $20.28.
Final Thoughts
These best drugstore concealers are best for spot or full-face coverage on any skin tone. With their low prices and good quality, you cannot go wrong with these options!
Go get yourself one of these lightweight concealers at your local drugstore today and start your dream glamour life today!
UP NEXT: 14 Best Full-Coverage Foundations for All-Day Wear