The modern-day wallet is highly evolved from the first wallet (aka the coin pouch). As the years went by, many models and designs of wallets were invented. Bifold wallets were all the rage at one point, but newer variants have since replaced the design. 
Australian company Bellroy revamped and reintroduced bifold wallets, reminding people that the design is too functional to be lost.
If you are wondering whether this slim wallet brand is worth a try, keep reading our Bellroy wallet eview to answer all your questions.
What Is the Bellroy Wallet?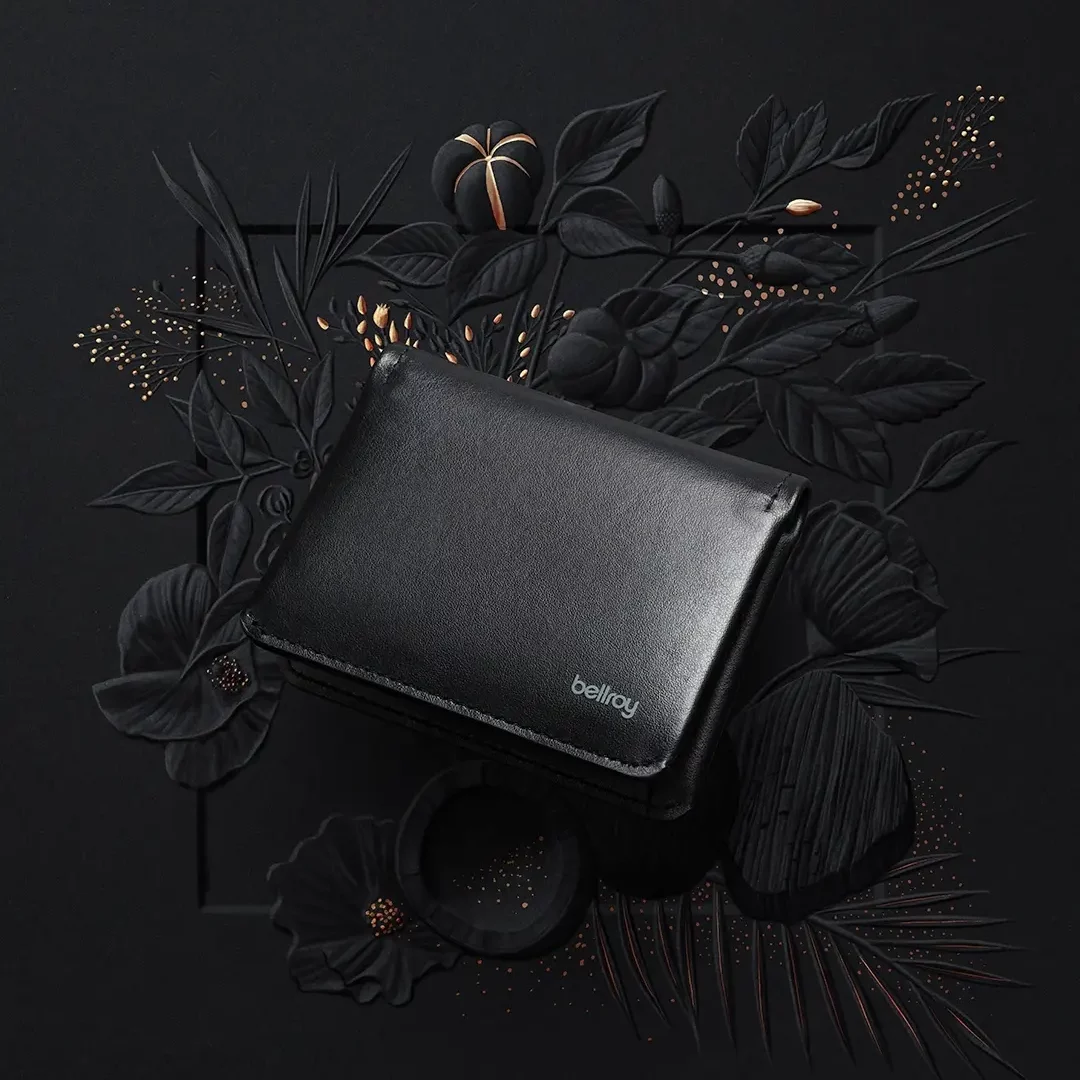 Bellroy is an Australian brand that started with men's wallets and has expanded production to many other products. They offer backpacks, phone cases, briefcases, women's bags, accessories, and so much more.
The brand gained popularity with its very first product, the minimalist bifold wallet, and since then, there has been no looking back. Today, they are known to produce some of the best travel accessories and work bags, besides wallets and a wide range of products.
Bellroy Wallet Overview
The company is fairly young, having started just a decade ago in 2010. They started when a small group of engineers and product designers sat around a kitchen table and decided to better their wallets and lives.
Today, the company is a global brand and has extended its production to various products and distributes them worldwide.
Bellroy also has a recycled range, the fabric for which is made from recycled plastic bottles. Their recycled range does not compromise on longevity or quality and has received a big thumbs up from the community, encouraging them to produce more sustainable materials. 
Bellroy Wallet Review
If Bellroy is on your wishlist, read our star rating section to know which aspect of the product or brand you will love and which you might not like so much.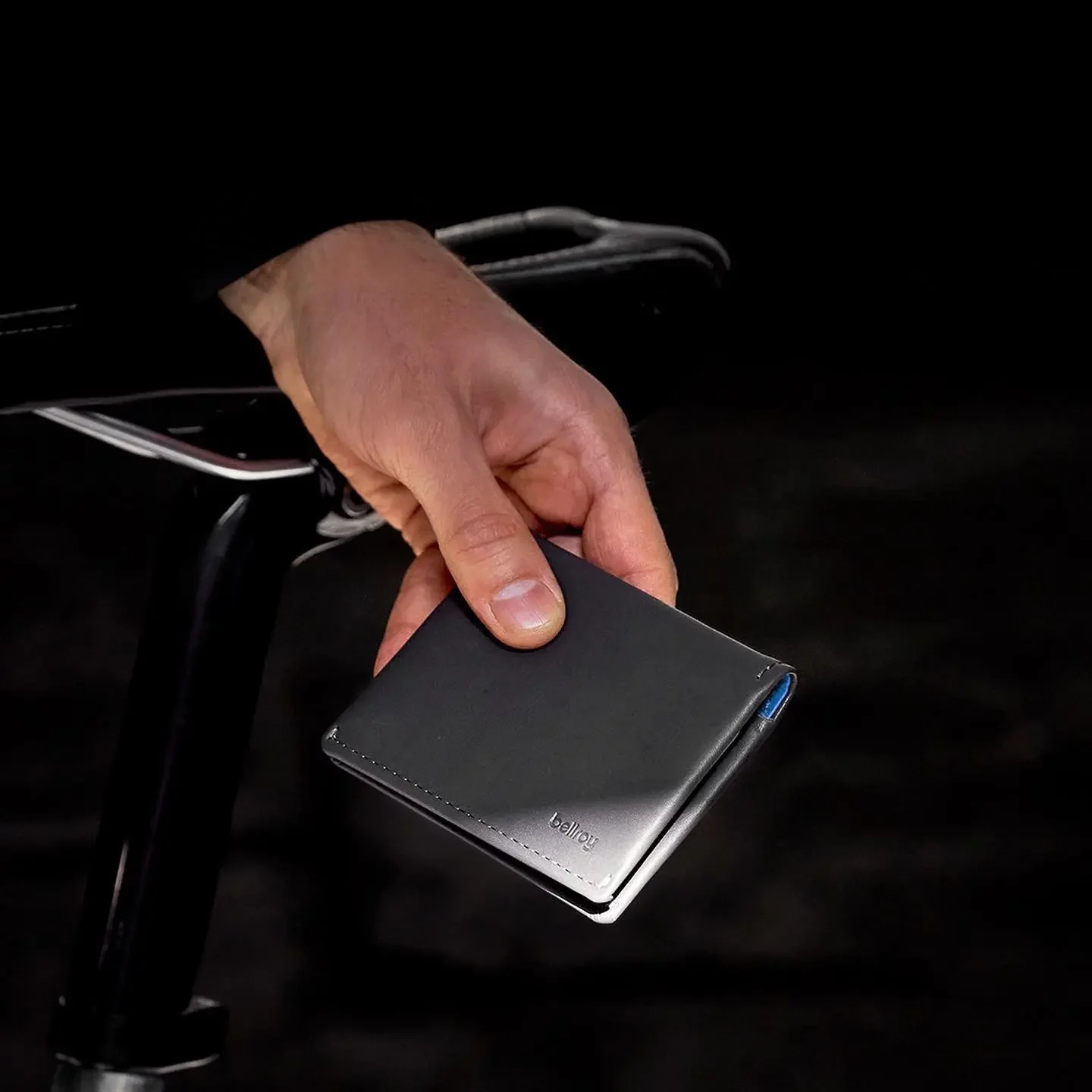 Overall: ★★★★ 4 stars
Bellroy has a 4.1 rating on Trustpilot and a rating of 4.5 or up for most of its products on Amazon. Overall, the company has gathered many customers and a big fan base, a feat reflected in its success.
Price: ★★★ 3.5 stars
The pricing is slightly on the higher side compared to many other wallets on the market.
However, considering that the products are made from environmentally certified leather and offer amazing designs as well as great attention to detail, we think the products are worth the price.
Shipping: ★★★ 3 stars
Bellroy applies shipping charges according to the destination, with regular and express shipping available. Custom charges are applicable for some areas.
The delivery time depends on the location. Alternatively, you can order from Amazon and avail their delivery services and return policies.
Quality: ★★★★ 4 stars
There is no compromise on quality when it comes to Bellroy products. Their wallets (and other products) are made from premium top-grain leather, with top-notch aesthetics and strong internal stitching.
Their wallets offer progressive features and come in classic as well as elegant designs.
That being said, some customers did not like the slim leather as they found it easily developed marks. Some even complained that the wallets were so thin that they were not able to hold many cards.
Customer Service: ★★★★ 4 stars
For any queries and returns, you can contact Bellroy's customer service. They readily resolve any issues and are more than happy to help.
---
What Customers Are Saying
We dove into top Bellroy wallet reviews from a variety of customers – here are the top points of feedback we found.
What Customers Love
The minimalist designs are sleek, and the slim wallets are easy to fit inside jeans and coat pockets.
Even though the wallets are very slim, there is a lot of storage space—another feature customers love.
What Customers Didn't Like
Some customers did not like the thin leather. They felt it easily developed marks and dents when kept alongside any hard object.
Another major issue that some customers faced was that the cards fell out of the holders.
Some customers didn't think the wallets could hold as many cards as the brand claims (this might depend on the thickness of your cards).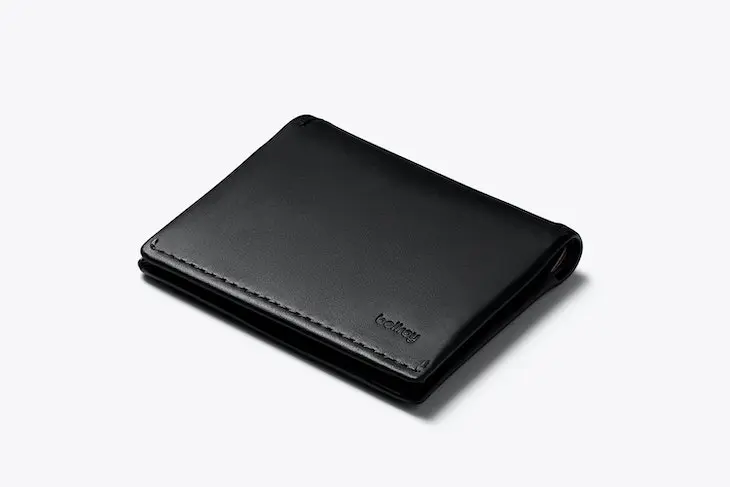 Bellroy's original slim wallet, their flagship product, started it all. Today, the wallet comes in two material options—leather and leather-free or woven.
The leather wallets come in 9 different designs and colors, ranging from $65 to $79. It also includes the Carryology essentials edition with Custom Auxikko pattern embossed accents that have the additional advantage of being water-resistant.
The leather-free or woven wallets come in 3 different colors and are priced between $69 and $99. The wallet is made from MIRUM, an all-natural, plant-based leather alternative. The limited first run has only 300 pieces manufactured.
The slim sleeve wallet has high storage capacity and has an additional pull tab for storing infrequently used cards. You can store bills with a 2- or 3- fold and fit them sideways. It is one of the most loved products of the company that has been in production since 2010.
The wallet has a 4.6 rating on Amazon. Customers applaud almost every feature; however, some customers suggest not keeping them alongside keys or any other hard objects, as the wallet gets scratches and deteriorates quickly.
---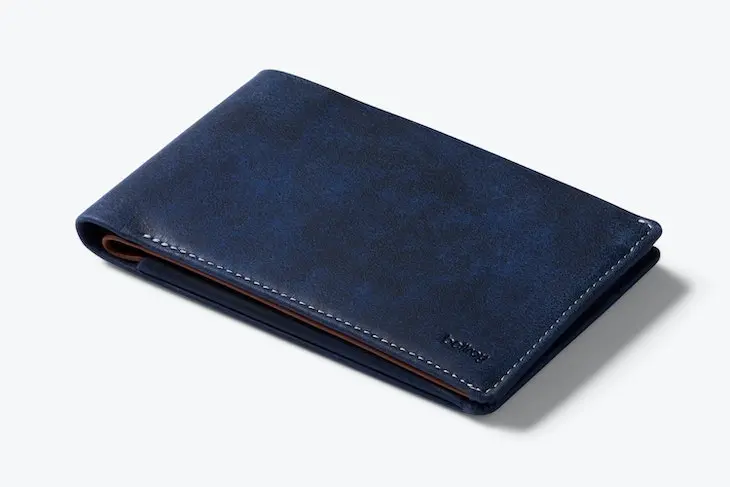 The Bellroy travel wallet has impressive features that will meet all your travel needs and is fully functional even otherwise.
This wallet is thoughtfully designed to replace any other travel accessory, with special sections for tickets and a passport, plus a hidden compartment for spare cash. It also features card slots, a sim and ejector pin slot, and even a micro pen with refills.
The sleek wallet comes in 150 mm x 97 mm dimensions, which we feel is neither too large nor too small. It is made from premium leather that is lightweight and durable.
Even more importantly, the wallet offers RFID protection. Priced at $139, their travel wallet comes in 5 different colors and is backed by a 3-year warranty.
Customers found the wallet compact and highly functional. With all their travel necessities in one place, customers have one less thing to fuss about at an airport.
---
The sleek wallet is priced at $89 and comes in two size options. The wallet is slim, but that does not affect its storage capacity. Made from premium eco-tanned leather, the wallet offers RFID protection and card slots and protected sections.
The wallet also has a hidden coin pouch and a flat bill section. It comes in 8 different color options and a 3-year warranty.
If your new to slim wallets, the hide and seek wallet can be a great entry-level option. It is conventional, yet compact.
Customers especially love that they can choose the wallet's size according to their currency size.
---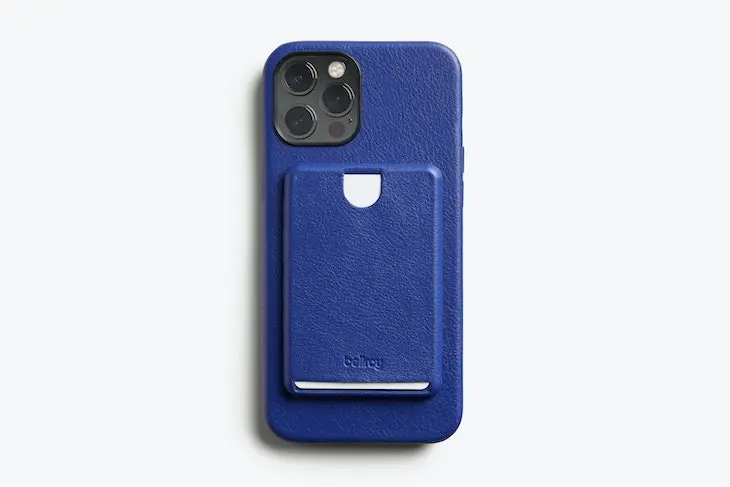 The iPhone 12 Pro Max phone case comes with a detachable wallet attached firmly to the phone case with magnetic ModRails. The wallet is surprisingly thin yet spacious, hosting 3 cards at a time. An additional easy access slot at the back fits 2 additional cards.
The case is priced at $65 and comes in 3 different colors, all of which are made from premium eco-tanned leather and durable flex polymer with polyester microfiber lining. The case also comes with the standard Bellroy 3-year warranty.
Customers love how secure the wallet is, while a simple sideways swipe is all it takes to access their phone. Also, the priority access slot has a big thumbs up from most users.
---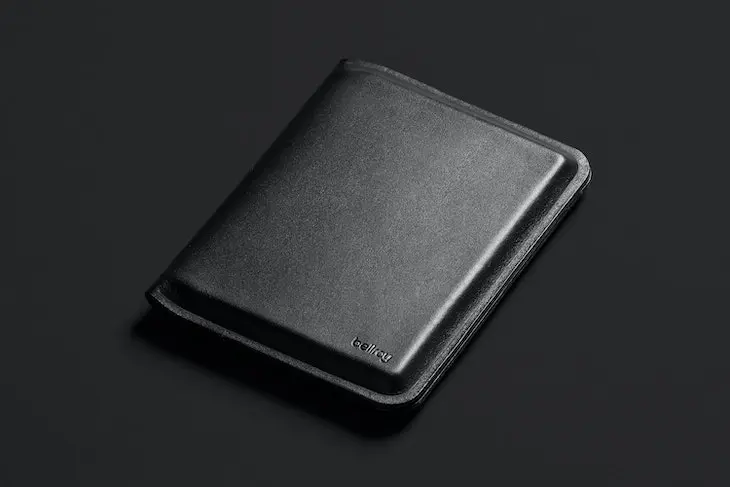 This next-generation travel wallet has stitch-less construction and bonded seams. This makes it ultra slim and gives it a futuristic and minimalist aesthetic. The cover has a secure magnetic closure yet opens with a gentle squeeze.
The cover comes with a pen slot, a pen, and a slip reveal behind the card slot for quick access to folded bills. The cover is entirely functional, has RFID lining, and comes with a 3-year warranty.
Customers loved the quality and found the product wonderful and functional. It is a nice product, but customers found it too costly and not worth $169. One major issue that some customers faced was that the cover wouldn't close.
FAQs
Is Bellroy a good brand for wallets?
The wallets from Bellroy are of excellent quality. Although the price might seem spendy, the quality and utility definitely lives up to this cost.
Are Bellroy wallets made in China?
Bellroy wallets are made in China, India, and the Philippines.
Does Bellroy use real leather?
Yes, Bellroy uses real leather and other materials to make their wallets. That being said, they recently released a faux leather fabric option made from MIRUM, an all-natural and plant-based leather alternative. 
Is Bellroy a designer brand?
Yes, Bellroy is a designer brand and is named after the two cities the founders call home—Bells Beach and Fitzroy.
Return Policy
Bellroy offers a 30-day return policy in case you don't love their wallets (not including return shipping fees) as well as a 3-year guarantee that covers the quality. If you have any problem with the product or are not satisfied with the quality, you can contact customer service and they will initiate an exchange or refund.
In Conclusion
Overall, Bellroy is a great brand that seems to deliver what it promises. The sleek and slim designs give the classic bifold a facelift, made with durable materials and unparalleled utility. Although the price is fairly high for a wallet, they are excellent quality.
The only downsides were that a few customers found the leather too thin, while some others complained about the cardholders not doing their job efficiently. However, overall, the brand is very much loved and celebrated.
Bellroy Wallet Alternatives
If you're not convinced Bellroy is for you, check out these other brands that customers love: