Want to start getting ready for the summer but don't know where to start? Continue reading our thorough Beachly Reviews to find out if this brand is for you.
The rise in subscription boxes has taken away the worries and time-consuming task of physically going shopping, which we're not complaining about. Plus, for those who don't know what to buy or have a hard time shopping, subscription boxes are the answer to their worries.
Subscription boxes give personalized clothing and products shipped directly to your home, offering pieces that you may have not thought about purchasing in the past.
Beachly is one of these brands, but does it live up to its claims? Continue reading our in-depth Beachly reviews to find out.
If you're looking for the overall best subscription boxes to try out, we've got you covered there, too.
What is Beachly?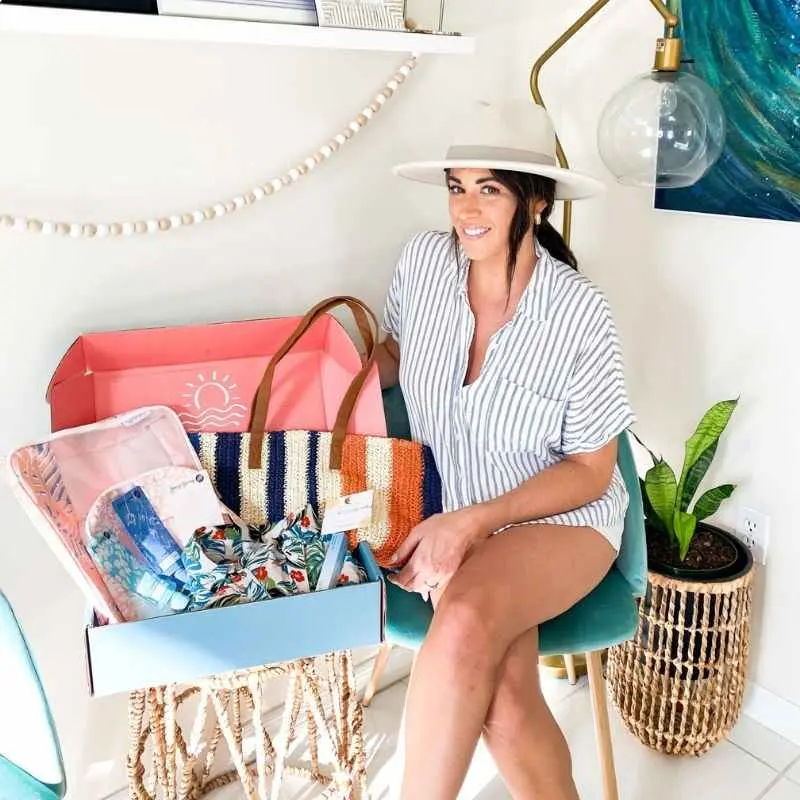 Beachly is a beachwear-inspired apparel and accessories subscription service that delivers four times a year with $250+ of retail value inside each box.
Each box includes products from well-known brands such as Billabong and Vera Bradley, plus some independent emerging brands from Hawaii, California, Bali, and beyond.
This subscription service is a way to connect with other beach lovers, discover new brands, and live a life filled with good vibes and sunshine all year long. You can also buy items separately on their website, but you have to be a paying member in order to do so.
Plus, a portion of the proceeds from each box supports SeaTrees, a non-profit organization committed to restoring coastal ecosystems.
Beachly Overview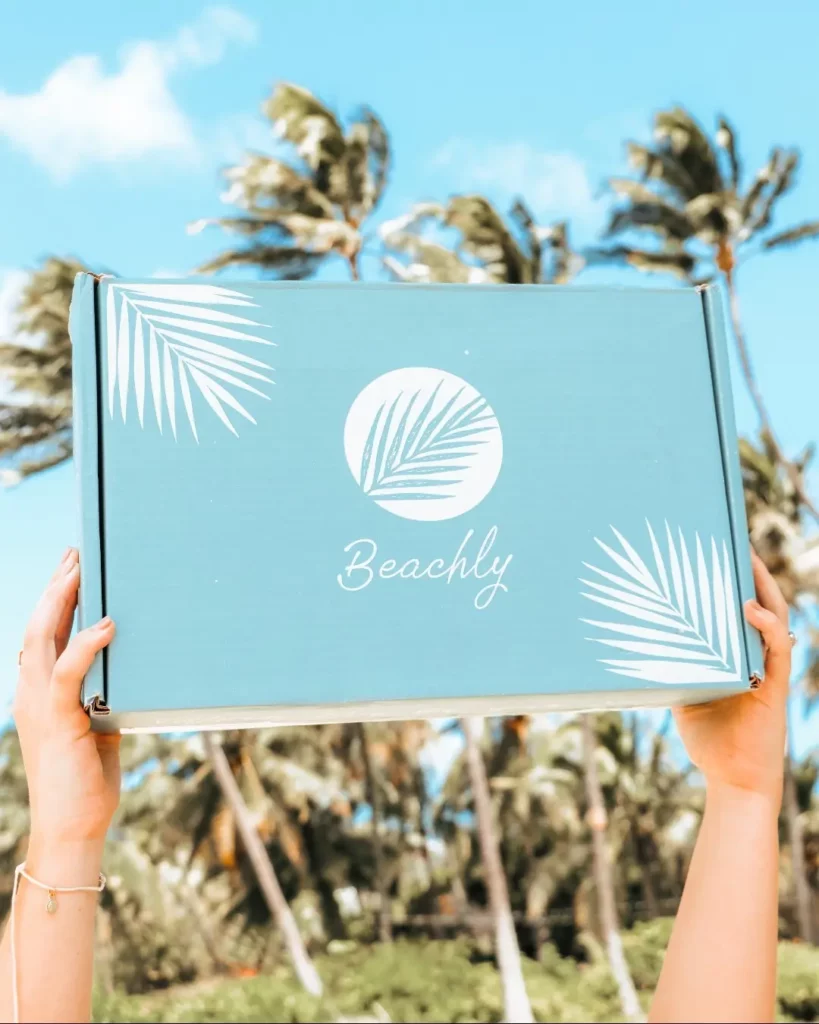 Founded in 2016 by Kevin Tighe and professional surfer Mark Healey, Beachly was the first subscription-based retailer of beach-inspired apparel and accessories. Beachly first started with a men's beachwear subscription service and has now grown into offering women's and beauty subscription boxes as well.
Each box contains carefully curated apparel, accessories, and beauty items that introduce subscribers to new brands and keep them stocked with their favorites.
This subscription allows customers to save while receiving high-quality, eco-friendly products.
In addition, Beachly collaborates with SeaTrees to wipe out carbon footprints, restore kelp forests, and continue growing the ocean's forests.
Beachly Reviews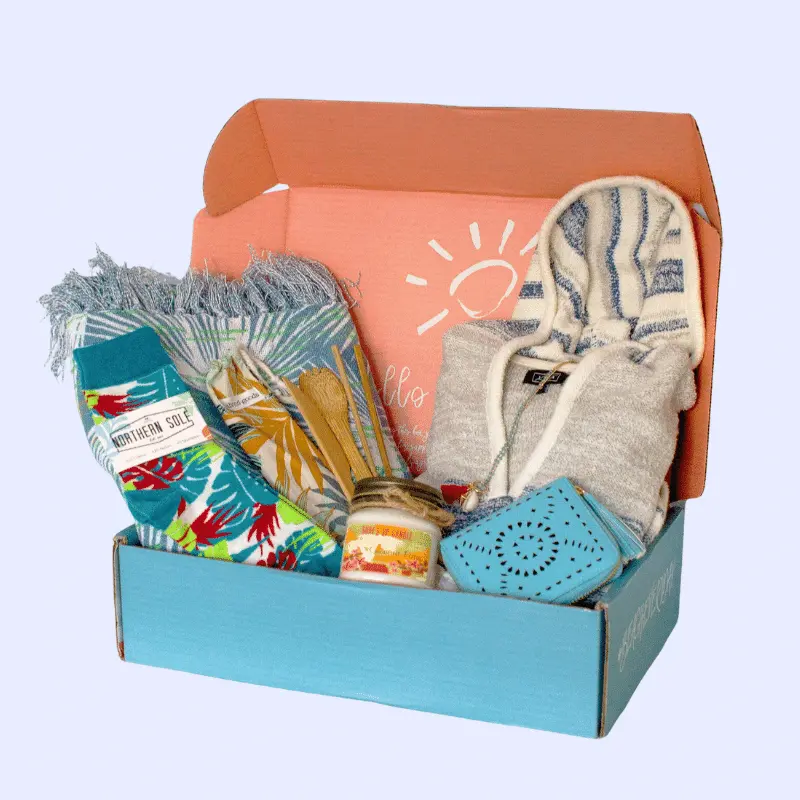 With a subscription to the women's box, you can expect 6-8 beach-inspired items such as clothing, accessories, home decor, skin and hair products, and more. For $99 every three months, Beachly claims you'll receive over $250 worth of products.
With that said, there are many mixed reviews about the subscription box. While many people say that they do send practical items that are worth keeping, a lot of people can agree that the products aren't always high-quality or worth the price they paid.
---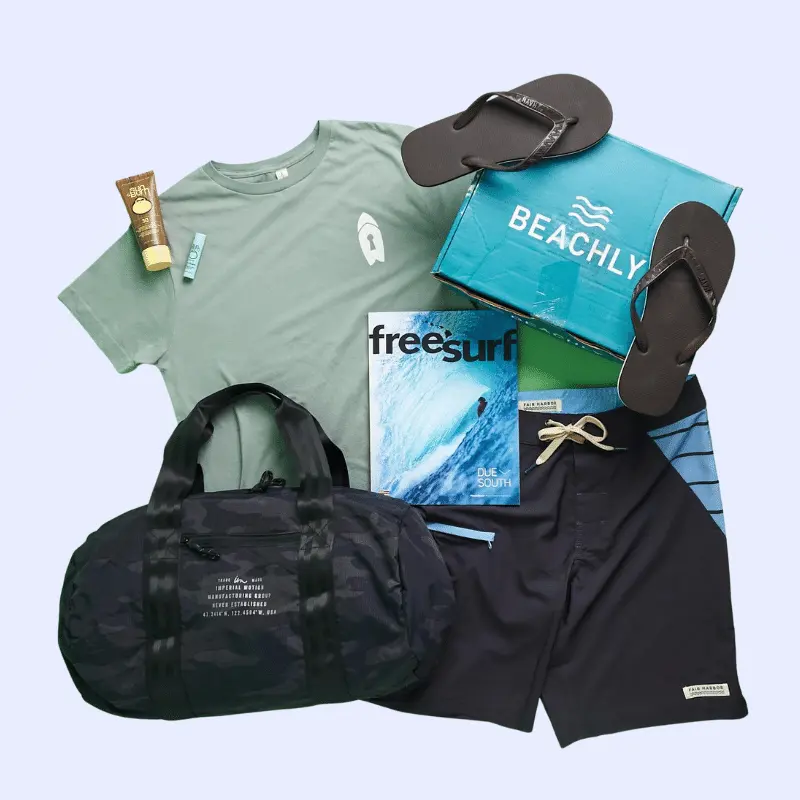 For the men's subscription box, you'll receive 4-5 premium items such as tees, hates, boardshorts, lifestyle items, and more. The box is $99 per box (delivered every three months), and supposedly has over $180 worth of items.
As with the women's box, many say that the products are practical and have a lot of use-cases, but that they aren't really worth more than $180.
---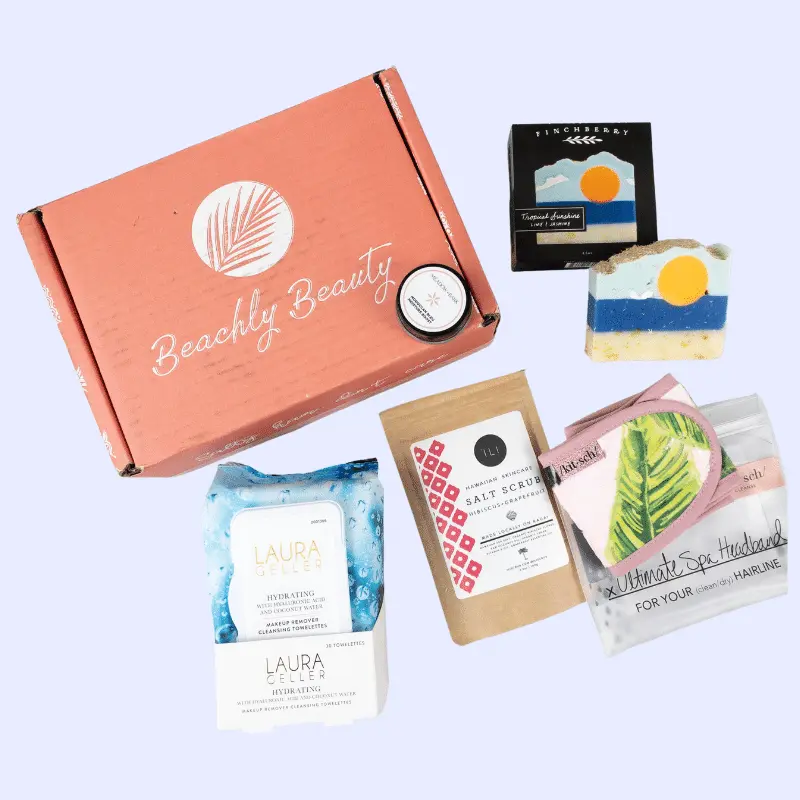 The Beachly Beauty box is a curated selection of makeup, skincare, nail care, fragrances, and more. You receive 4-6 beach-inspired products that are also cruelty-free and made with clean ingredients.
For just $29 a month, you'll receive over $100 worth of beauty products such as hydrating mists, cleansers, and exfoliators. You can even take a look at their previous boxes to see what type of products to expect!
Overall ★★★ 3.5 stars
All in all, it seems that many customers liked the box, but not enough to stay subscribed to it.
Many say the company inflates the prices and isn't honest about how much some of the products really cost.
In addition, customers noticed that some pieces are made with low-quality fabric and felt cheap compared to other pieces that they have received.
Price ★★★ 3 stars
Beachly offers two options for their subscription service: The first is $99 billed quarterly (4 times a year) or an annual billing of $340 ($85 per box).
Compared to other quarterly subscription boxes, especially clothing subscription boxes, Beachly's prices don't seem unreasonable. However, many customers were disappointed in the quality of the items and said the products aren't worth the price.
Shipping ★★★ 3 stars
Shipping costs are different for seasonal members at $4.95/box and annual members at $5.95/box.
Currently, Beachly does not offer international shipping; they only ship within the United States and Canada. There have also been many customer complaints about lost boxes or very delayed shipping.
Quality ★★★ 3 stars
Overall, the quality could be better. For the high price of the box, most customers say the quality doesn't really match up.
Customer Service ★★★ 3 stars
There are many negative experiences with customer service when customers wanted to cancel their subscriptions.
It seems, however, that most customers were unhappy that they couldn't receive a refund, even though Beachly states that all sales are final. 
What Customers Are Saying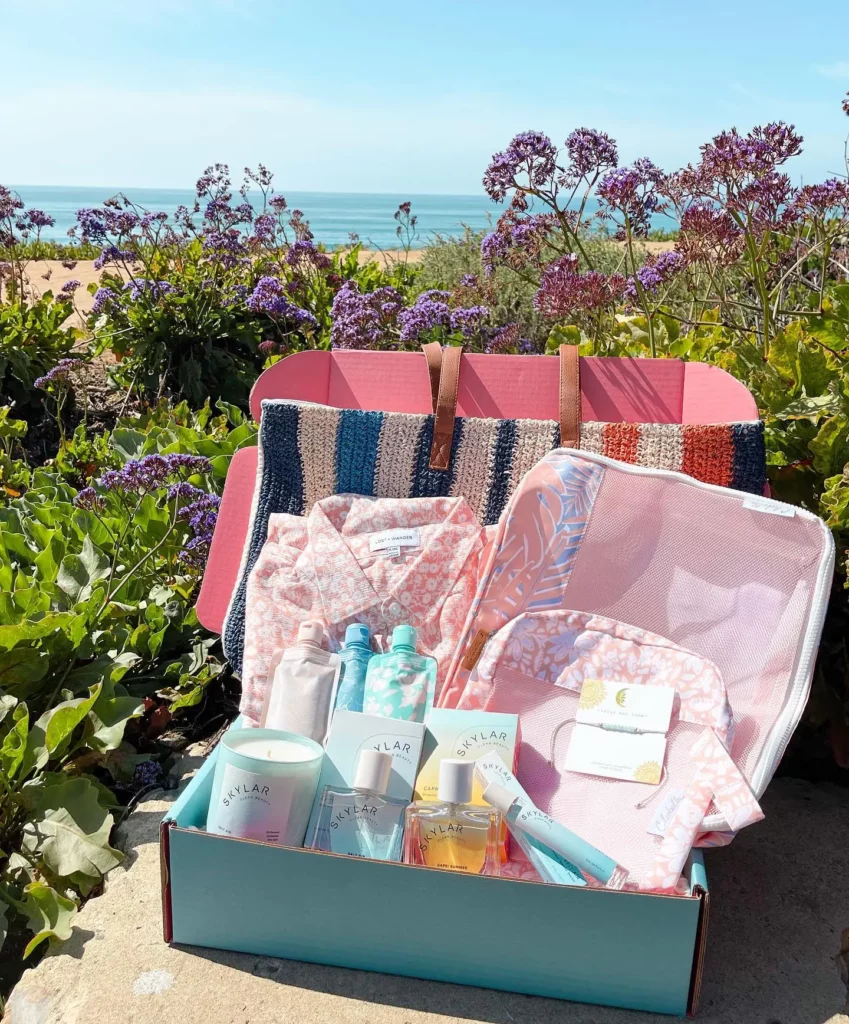 Beachly has many glowing reviews on its website, so we decided to check outside reviews to find these main points of feedback:
Practical selection of clothes and accessories
Can be fun to try out
Not always the best quality
Not typically worth the price
It can be difficult to cancel
Beachly Return Policy
All Beachly sales are final and non-refundable.
However, the company does offer exchanges for sized apparel and sized accessories if they do not fit as desired.
In Conclusion: Worth Trying?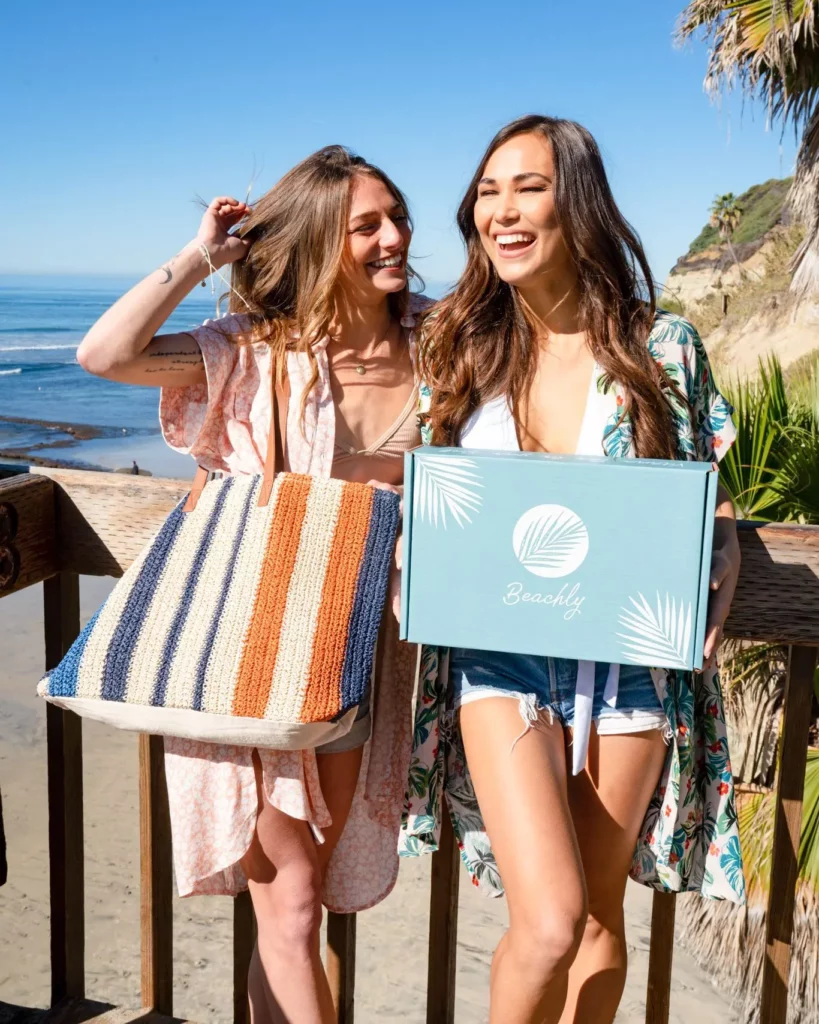 When it comes down to it, it doesn't seem like many customers were that happy with their Beachly subscription. It might be worth trying once or twice to receive some fun beach-inspired items, but it's not a subscription box to stay subscribed to in the long run.
Although the brand has noble intentions to help keep the oceans clean and the coastal ecosystems healthy, their subscription box doesn't have the highest ratings as far as quality goes. They advertise a better value than the price you pay, but many believe these prices are inflated.
Beachly is indeed a legitimate brand, but is it worth it? The verdict is still out on that one.
If you still want to give it a shot, we recommend signing up for the seasonal plan before diving into the annual plan in case you don't like it!
Beachly Alternatives
Ipsy Plus (Beauty box alternative)
UP NEXT: 20 Best Sustainable Swimwear Brands for an Eco-Friendly Summer