Wondering if Baabuk shoes are right for you? Keep reading our Baabuk Review to learn more about these innovative shoes.
With a passion for craftsmanship and culture, Baabuk is a company that focuses on shoewear made from wool. Not only are they comfy, but they have many different shoe styles that are perfect for the house, street, or office.
They have some standard streetwear designs, but they also have others that are unique enough that you won't find them anywhere else. Baabuk started out with just a handful of slippers, and now they offer a vast number of categories and designs of shoes.
In this Baabuk review, you'll learn everything you need to know about the company and its unique take on the everyday shoe.
RELATED: 20 Sustainable Sneaker Brands To Shop Now
What Is Baabuk?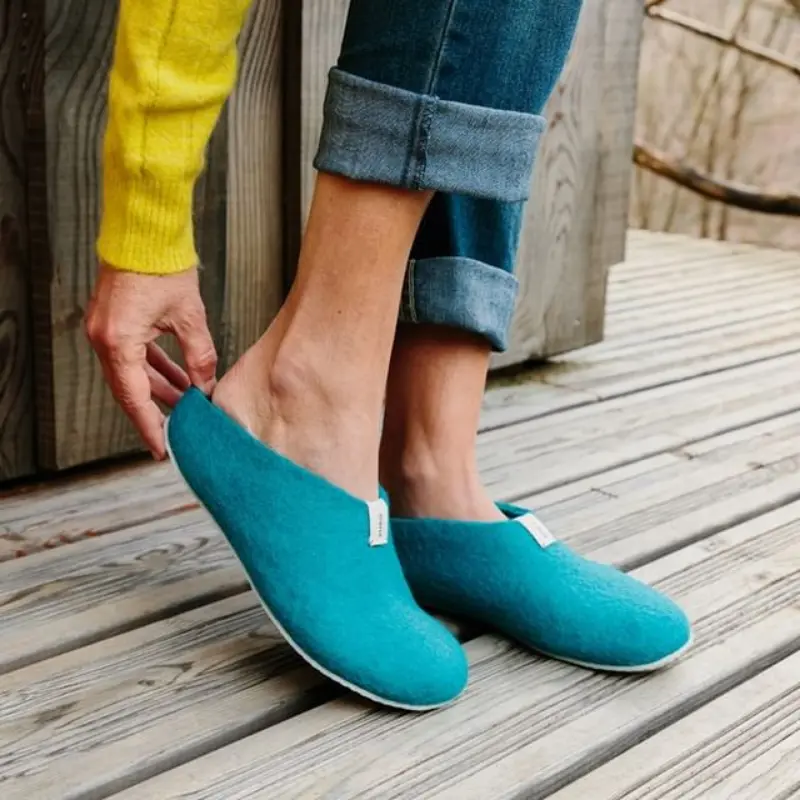 Baabuk is a shoewear company that's core mission is to deliver the perfect blend of comfort and style while taking inspiration from Russian culture. They aim to create a quality shoe that's unique and offers something you've never felt on your feet before.
On their website, you'll find two main categories: shoes and slippers, but they also have a decent list of accessories consisting of wallets, wool blankets, elastic laces, and more.
Considering how their shoes are made, it can be challenging to make your first purchase because you aren't sure how they feel. Keep reading below to get a comprehensive look at the company and what other people think about their shoes.
Baabuk Overview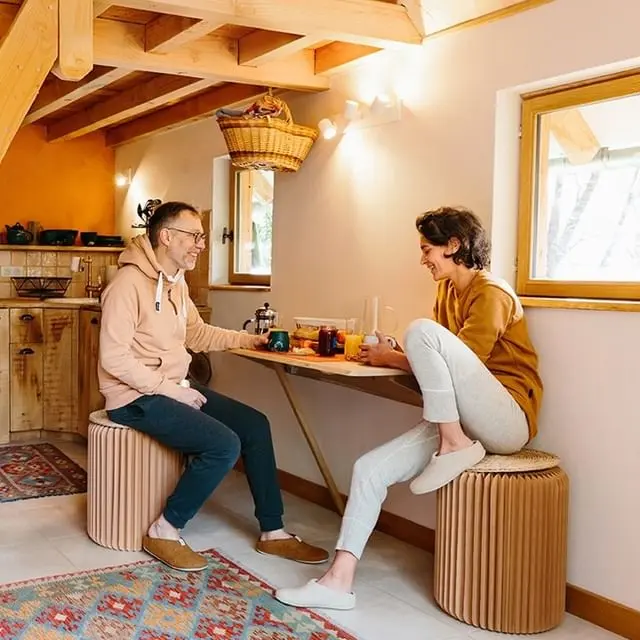 Aside from its unique products, the company's website is easy to navigate, and the team behind the mission seems more than dedicated to the product and its customers. They have a deep cultural understanding of what inspired the design of their shoes, and they make sure it's represented with every shoe they manufacture.
The company takes a unisex approach with their shoes so they can be enjoyed by men and women all over the world. Considering they reside in Switzerland, all their shoes are displayed with European sizing, but they've made it extremely easy to figure out U.S. conversations.
At a glance, everything about the company looks fantastic, but it's understood that no company is perfect. We decided to look at a few specific products and public customer comments for more details on the pros and cons.
Baabuk Review
Baabuk has quite a few products to choose from, so we selected some of their best sellers and took them for a spin; you can read about our experience below.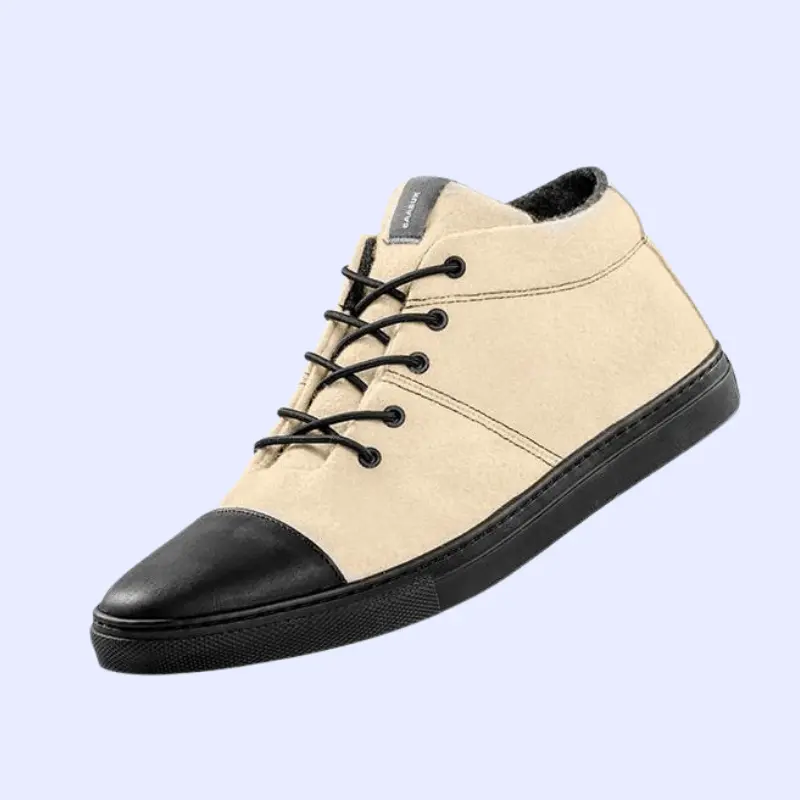 Hailed as their best seller, this high-top shoe is crafted with wool from Valais Blacknose Sheep. They're designed in Europe and manufactured in Portugal, and it boasts a soft lining on the inside that's made from merino wool.
It's clear why they're a top seller as they're extremely stylish with a unique construction, and they pair with many other products on the website, such as tote bags, backpacks, hats, and more.
They look stellar on men and women, and they're machine washable, ensuring long-lasting use.
---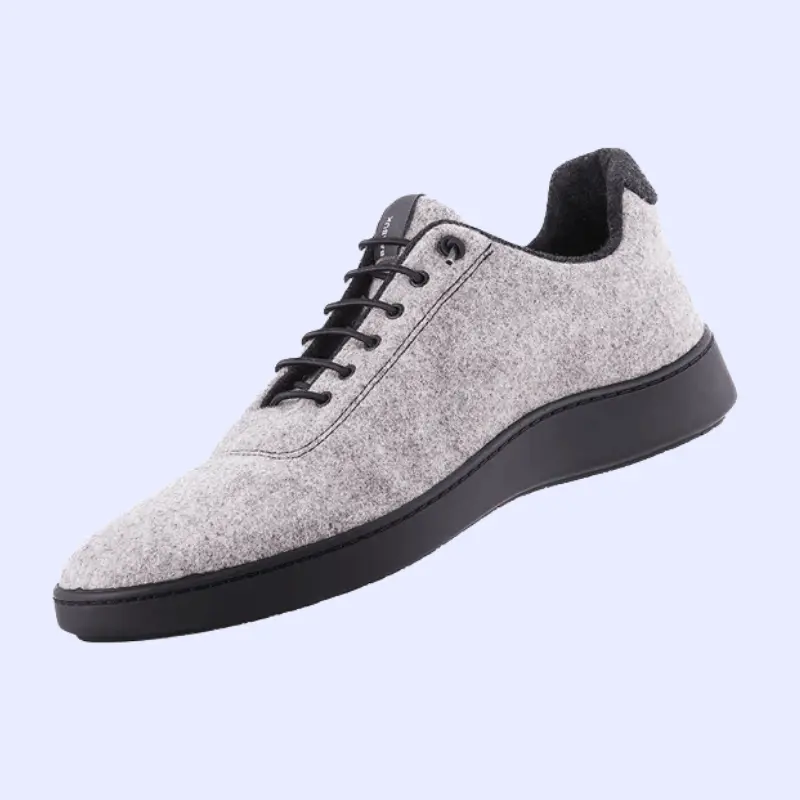 If you prefer low-top shoes, the Urban Wooler is an excellent choice as they contain 100% Portuguese wool, merino inner lining, and a reliable TPU Thermoplastic sole.
Not only will they stand the test of time, but they'll provide you with the support needed for your daily activities.
Like the Blacknose SW, these shoes are machine washable, and they come in a decent range of different colorways. The exotic colors available make them a perfect option for everyday outfits.
---
Baabuk Company Review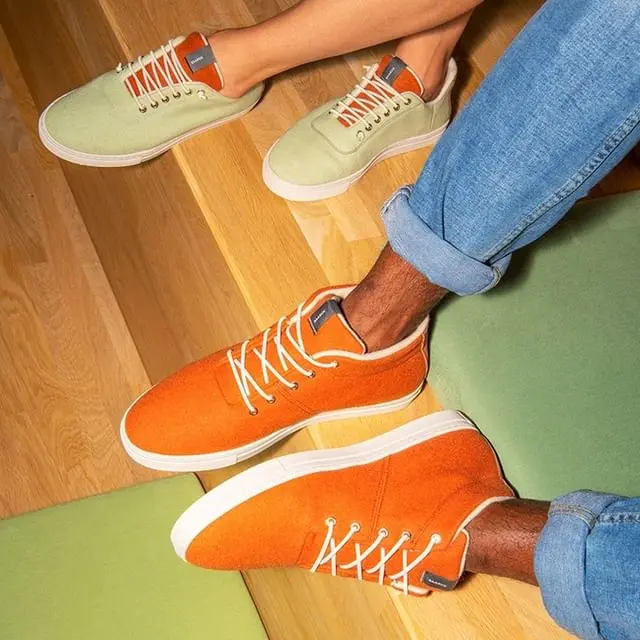 Overall Rating: ★★★★ 4 Stars
It's undeniable that Baabuk has a unique product on its hands, but whether or not it's actually worth a buy comes down to the reality of the experience for other customers.
With a brief review of public comments online, it's apparent that most of their customers are more than happy with their shoes. They love the soft quality and unique look of the shoes. Plus, most customer's praise the ethos of the company as well.
Pricing: ★★★★ 4 Stars
Ranging from roughly $100-$160 per pair, their shoes reside in a price range that isn't too far off from most modern footwear today. In addition, they use durable, high-quality materials to produce their footwear.
Quality: ★★★★ 4 Stars
We can say Baabuk's shoes are of great quality for what they're made out of. Many customers feel the same, stating that they are great for casual use with chores, errands, and running around the city.
Shipping: ★★★ 4 Stars
The shoe company offers free shipping for orders over $99, and it costs $10 to ship everything else under that price range. They also state that most packages arrive between 5 and 7 days from the shipping date.
Because Baabuk ships to an international market, it can make shipping a little complicated, which is something to keep in mind. However, most customers have stated that the shipping was quick and easy.
Customer Service: ★★★★ 4 Stars
After spending a thorough amount of time investigating their customer service practices, it seems most customers have positive feedback about the quick responses.
What Do Customers Have To Say?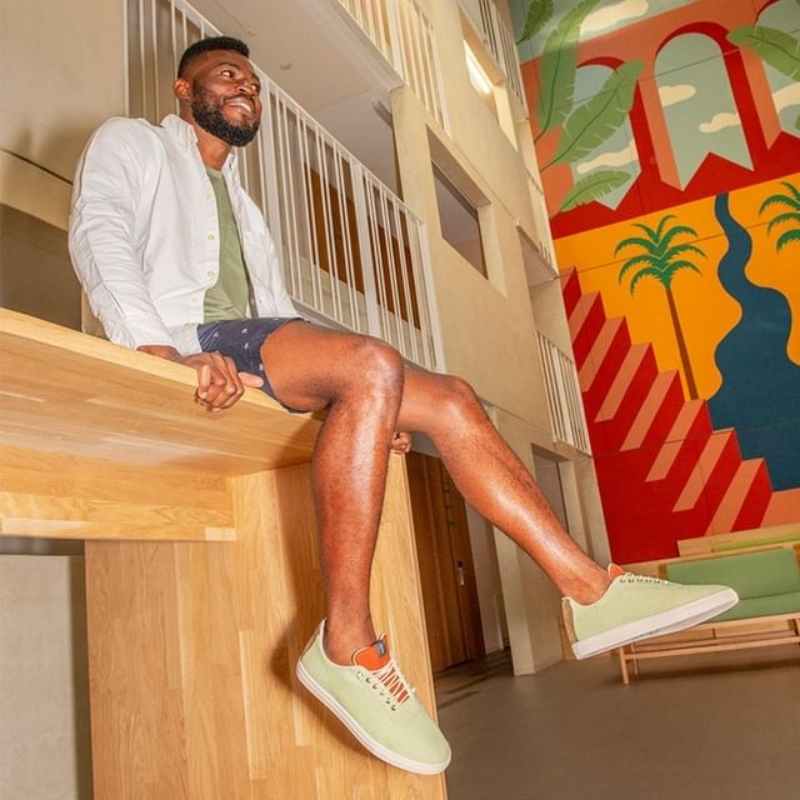 From what we could find on our own, there are recurring sentiments from many of their customers, and we've included some of the most important in the brief list below:
The most comfortable slippers they've ever owned
Well-made and fashionable
Some say the insole can move around a bit
People love the ethical stance the company holds
Return Policy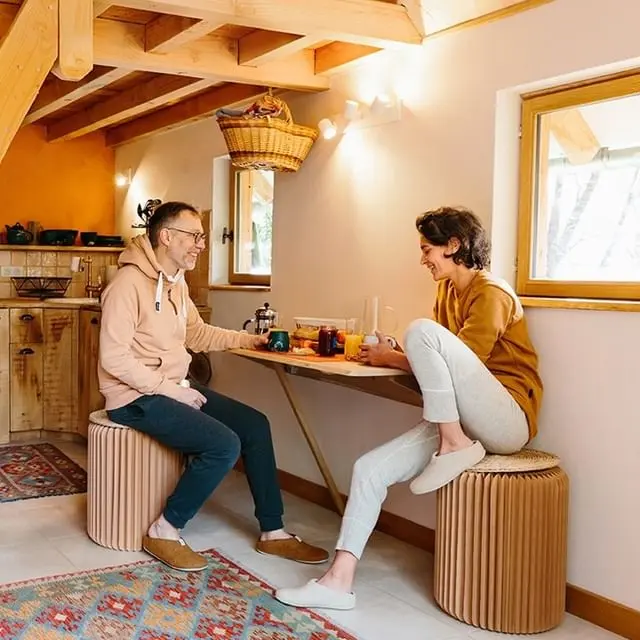 The company offers a 30-day return policy where they'll refund you the price of the shoe (customers must cover the cost of return shipping).
Interestingly, Baabuk promotes their "U-Turn" program, where they ask you to keep the shoes you don't like and they'll simply give you 50% off your next pair.
Baabuk FAQ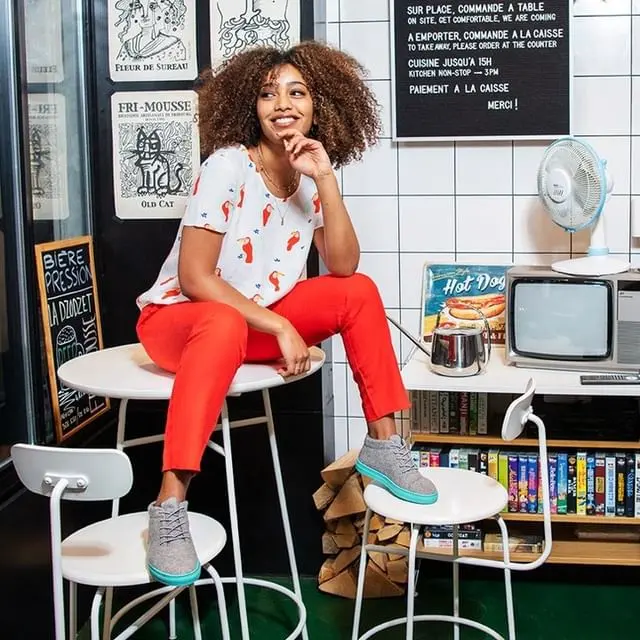 Are Baabuk Shoes Itchy Or Soft To The Touch?

The company focuses on using very fine wool that's not only durable but also provides the most comfort possible. You should know that there are various kinds of wool, and Baabuk only uses the softest available.

Can The Shoes Withstand Water?

Wool in its natural state can be subject to water damage, but Baabuk coats all of their shoes with a special wax that gives them a water repellant nature. It also makes it more difficult for them to absorb liquids, and they won't shrink or warp if they come in contact with liquids.

Are There Different Styles For Men And Women?

Every pair of shoes, slippers, and boots on their website are designed to be unisex and enjoyed by all. The designs are fitting for both sexes while giving you the freedom of expression through various colorways to match your wardrobe.
The Bottom Line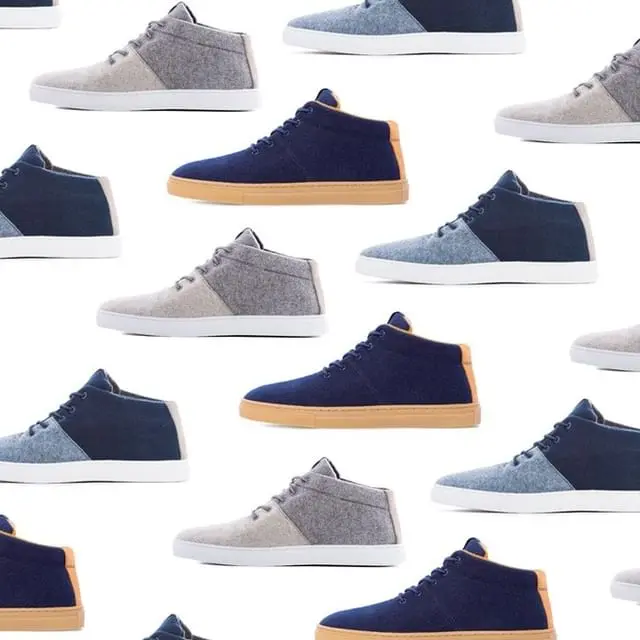 Baabuk has a unique product and business model that many people from all over the world seem to love. Customers say the products are well-made, comfortable, and overall stylish. Although there are a handful of negative comments, overall, the feedback is very positive.
All in all, this Baabuk review has everything you need to know about the brand to purchase with confidence, and we feel they're still worth your time and money, even if they've encountered a few hiccups.
Brands Like Baabuk
Rothy's (see our review)