Note: This post is sponsored, meaning we charged the brand a fee to write an honest review. Writers & editors are not influenced by the sponsor and only share their honest opinions.
Let's face it: wedding dresses can be pretty pricey, and not everyone wants to drop more than $2K on a dress.
However, lucky for us, there are a lot of brands that offer more affordable bridal choices. One of those brands is AW Bridal, but how does this brand measure up?
Read our AW Bridal reviews to see if it's worth it or not!
What Is AW Bridal?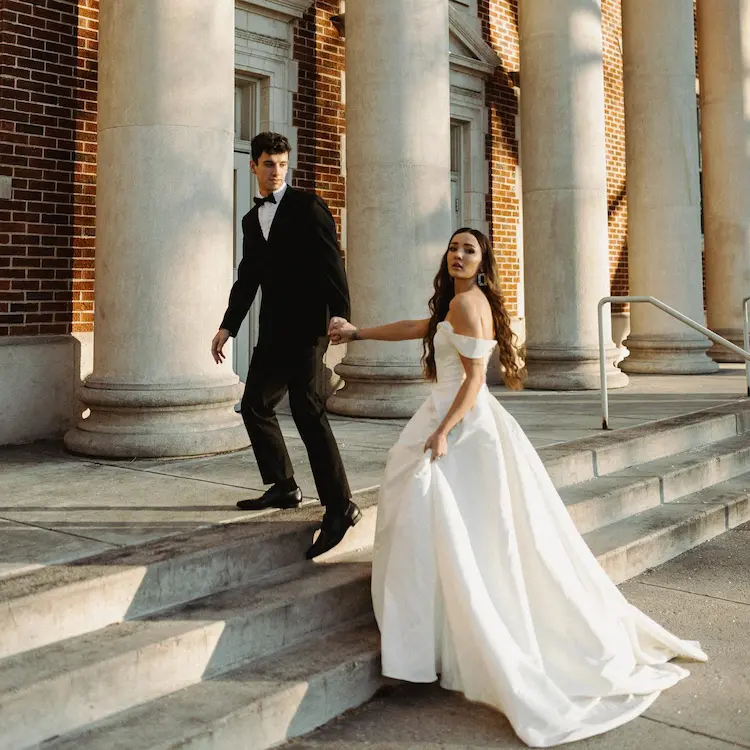 AW Bridal is a bridal company that was established in 2011 in Nevada.
AW Bridal's goal is to create happiness for brides and bridesmaids so that they can have affordable and well-made bridal wear without having to break the bank while still feeling beautiful and confident.
AW Bridal offers dresses for the bride, mother-of-the-bride, bridesmaids, and wedding guests!
The bridal company offers free customizations for any dress, but it also offers ready-to-ship pieces for shoppers' convenience.
AW Bridal Reviews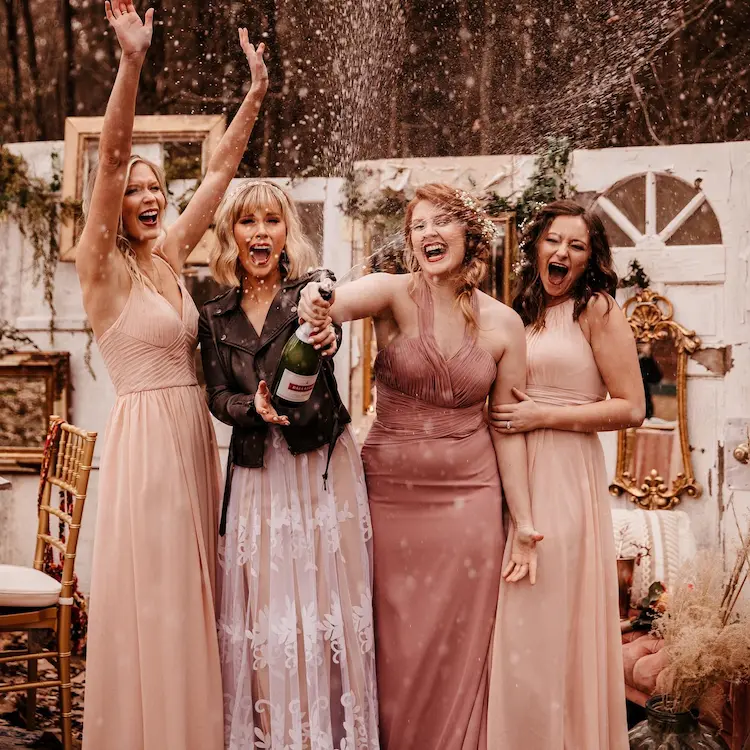 Overall: ★★★ 3.75 stars
There's no denying AW Bridal offers affordable bridal dresses that are trendy, stylish, and beautiful, but sometimes that's just not enough.
Those who've shopped with AW Bridal are disappointed with the company's customer service, lack of accurate sizing, and shipment times.
Quality: ★★★★ 4 stars
There doesn't appear to be a quality issue from AW Bridal as those who've shopped with the brand are totally in love with their dresses.
After trying multiple dresses ourselves, the quality is pretty impressive for the price point. The dresses look exactly like the photos and were true-to-size.

AW Bridal designs dresses with various fabrics such as tulle, glitter mesh, lace, and more.
Price: ★★★★★ 4 stars
For the price alone, AW Bridal is totally a steal.
You can get beautiful dresses that don't cost an arm and a leg — expect to pay under $700 when shopping with AW Bridal!
Prices start at around $130, and you can also check out the sale page.
Customer Service: ★★★ 3 stars
Most of the complaints surrounding AW Bridal are about lackluster customer service.
Some people have good experiences, but many other shoppers claim the company's customer service doesn't properly resolve issues and can sometimes be difficult to get ahold of.
Customers also state it seems impossible to get a return done (we'll learn more about the return policy in a bit).
What Customers Are Saying
Here are some of the common things real customers are saying in real AW Bridal reviews:
Affordable wedding dresses for the win
Love the free customizations
Some reviews stated their measurements were off
Some reviewers have to jump through hoops to make a return
Beautifully designed dresses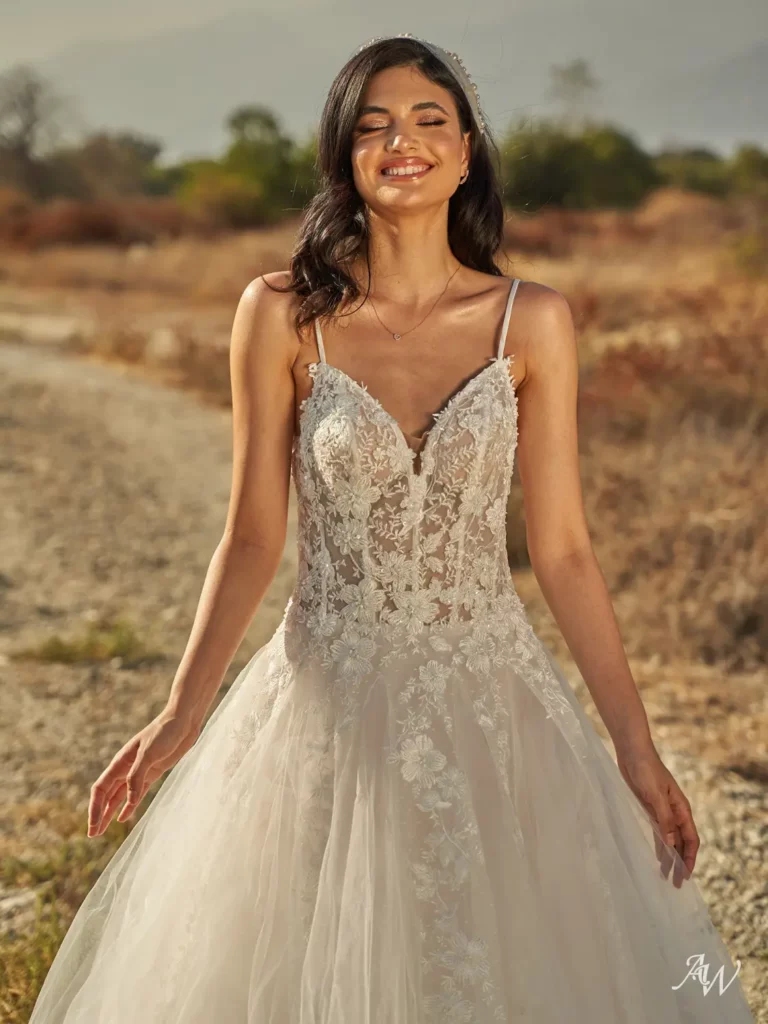 AW Bridal offers a variety of wedding dresses in different styles and fabrics to appeal to any bride's fashion sense.
The brand offers dresses made of fabrics such as tulle and satin, and offers different classic silhouettes like A-line, ball gown, and mermaid!
AW Bridal makes it easy to find your dream dress by using advanced filters to narrow down your search. You can search by sleeve size, neckline, hemline, and even by back detail.
All dresses for the bride are under $700 and come with free customizations.
---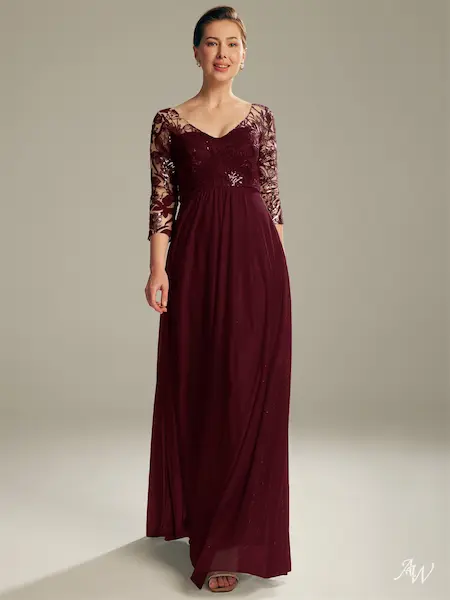 For all the proud moms out there, AW Bridal has a gorgeous selection of dresses and pantsuits to look ultra chic and stylish at the ceremony.
Coming in a multitude of beautiful colors, AW Bridal's Mother-Of-The-Bride collection features pieces made of velvet, glitter mesh, satin, and more, all priced under $130!
Also offering free customizations, shoppers can choose from different necklines, hemlines, embellishments, and sleeves to ensure the moms are taken care of and feel like their best and most confident selves.
---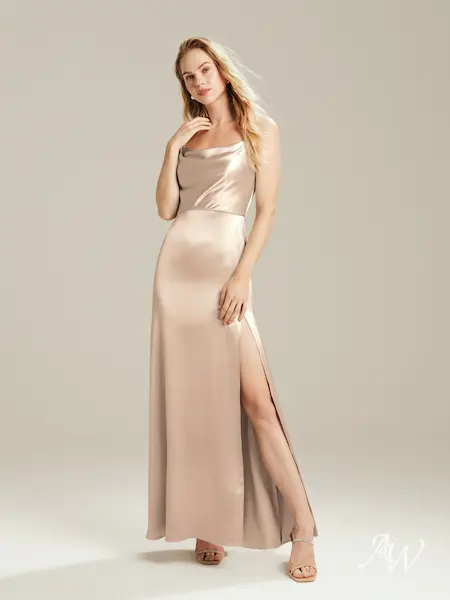 Make sure your girlies look amazing without having to break the bank!
With bridesmaid dresses available in up to 68 colors, shoppers will be able to find a dress to match any theme and color scheme.
AW Bridal's bridesmaid collection has long bridesmaid dresses, short bridesmaid dresses, plus-size bridesmaid dresses, and more!
Like all the other dresses the company provides, you can shop by fabric, neckline, embellishments, hemline, sleeve style and length, and back detail.
Sizesgo from size 0 to size 30, and all bridesmaid dresses are priced below $110!
Based on our experience, AW Bridal provides quality dresses at affordable prices.
Some of our faves:
---
Return Policy
Here's where things get a bit iffy, and what many complaints about AW Bridal stem from.
AW Bridal offers a 30-day return policy. If you wish to return an item, AW Bridal states it is not responsible for any shipping and handling fees.
Items are eligible for return so long as the items have the original packaging, have the tags attached, are unwashed, and are undamaged.
AW Bridal does not allow returns on dresses that are made-to-order (even though it clearly states on the website that all dresses are made-to-order to reduce environmental impact), underwent customizations, or were on clearance and final sale.
Many customers say doing a return was very difficult and that customer service was not willing to help.
In Conclusion
Do we think it's worth checking out AW Bridal?
Honestly, we think it's a good place to browse and get some inspo, but there are a lot more bridal brands out there that offer the same things without the potential risk (especially if you're looking for custom measurements).
Planning a wedding is stressful enough, so we think it's best to shop from a brand that has an effective and responsive customer service team and a reliable return policy to ensure your shopping-for-a-dress experience is as seamless as possible!
FAQs
Where does AW Bridal ship from?
AW Bridal ships from China.
How long does AW Bridal take to ship?
Economy shipping takes about 25-30 days and about 5-7 days for expedited shipping. However, many customers claim it took a lot longer than the estimated time to arrive.
AW Bridal Alternatives
RELATED: 16 Best Feminine Clothing Brands To Release Your Inner Goddess