The realm of haircare can be intimidating for some, and we don't blame you. With so many different brands and product options on the market, where do you even begin?
Well, let's start with Amika, a popular haircare brand that offers various products for all hair types and needs.
Keep reading our Amika reviews to see if this brand is worth the hype!
What is Amika?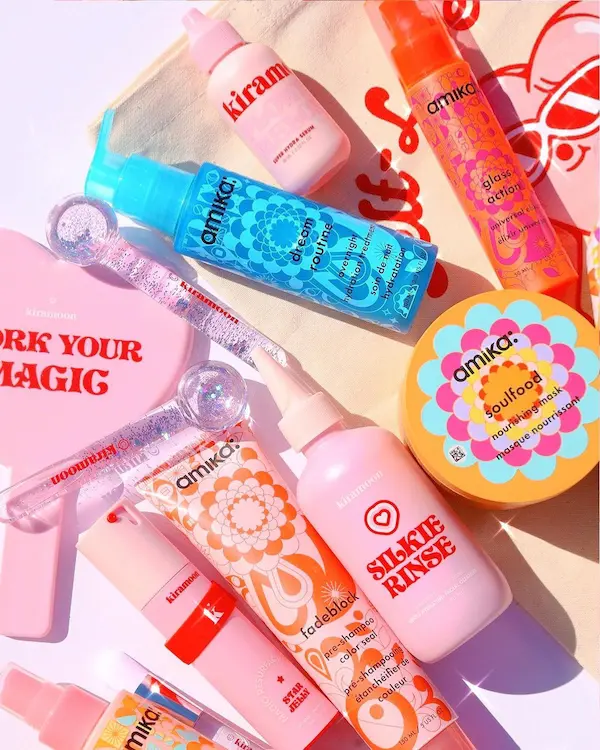 Amika is a haircare brand made up of creators, stylists, and chemists who are obsessed with creating the best products to achieve healthy hair.
Founded in 2007 in New York, Amika Hair has always provided professional hair tools and products with the goal to provide the best hair for individuals.
With the understanding that not everybody's hair is the same, Amika offers products for all hair types all while being cruelty-free and carbon-neutral. 
Is Amika Legit?
Yes, Amika is legit. The brand is based in New York and many of its products are sold in top retail stores (such as Sephora) as well as various hair salons across the United States.
Amika Reviews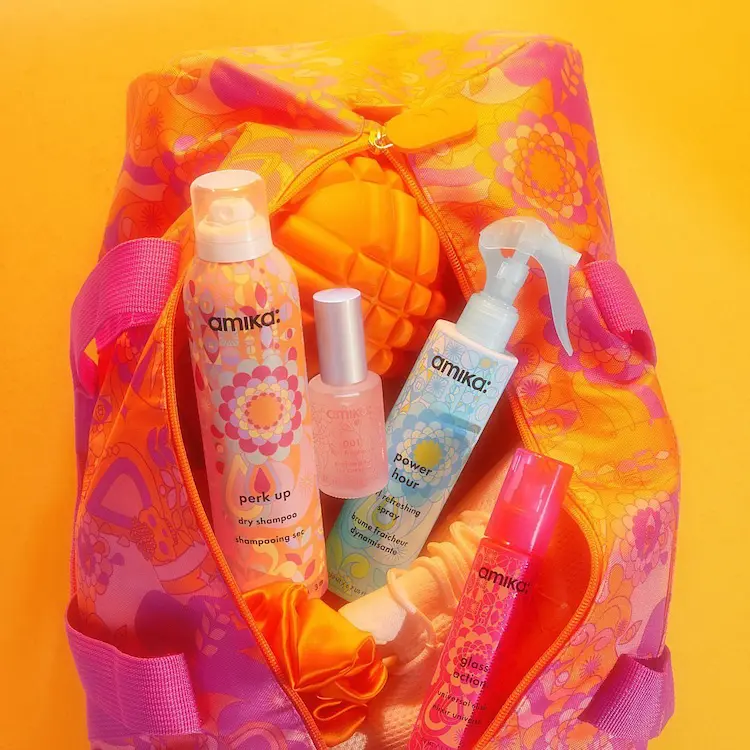 Overall: ★★★ 3.5 stars
For the most part, users of Amika Hair are satisfied with their purchases and felt positive differences in their hair after using Amika Hair products.
The packaging is fun and trendy, plus Amika is keen on becoming a sustainable, environmentally-friendly brand. They create effective formulas, including the Perk Up dry shampoo that our editors love.
One common complaint among Amika reviews, however, is the lack of good customer service (so you might want to shop from Sephora instead). There are also customers that haven't had good results with some Amika products, but this seems to vary drastically since everyone's hair is different.
Price: ★★★★ 3.5 stars
Amika is not the cheapest option in the haircare realm, but they're also not the most expensive. 
Depending on the sizing and the specific product, prices start as low as $10 and can reach up to $150 (when including hair-styling tools).
Like other brands, customers say that there are products that are absolutely worth the price and some you can totally skip out on.
With Amika, shoppers who've used the brand before suggest really doing your research before purchasing an item to make sure you're getting your money's worth.
Ingredients: ★★★★ 4 stars
Amika prides itself on being cruelty-free, vegan, and free of other ingredients like sulfates, parabens, and phthalates. 
One common ingredient across all Amika products is the superfruit known as sea buckthorn, which the company sources from a certified-organic farm in Tibet. 
Sea buckthorn is one of the rare plant-based sources of Omega 7, a fatty acid typically found in fish oil. The fruit is also rich in antioxidants and vitamins C and A, making it the perfect star ingredient for hair care!
Aside from sea buckhorn, Amika products also include other great ingredients like avocado oil and coconut acid. 
Collections: ★★★★ 4 stars
Amika has 11 collections for every hair need such as hair repair, hydration, smoothing, and more!
Each collection has around 4-7 products to choose from, and the Signature Collection claims to be for all hair types.
If you're not sure what your hair needs, or what your hair type is, Amika has a hair quiz that you can take on the website!
Customer Service: ★★ 2 stars
The biggest complaint we see among customer reviews is Amika's customer service.
Shoppers that had troubles with returns, refunds, and shipping were met with long waits, unanswered emails, and unanswered calls from the company's customer service.
Although they have a decent 30-day return policy, this might not be so great if their customer service is poor. Luckily, they are available at Sephora too.
Now that we've covered overall ratings, let's get into some Amika products!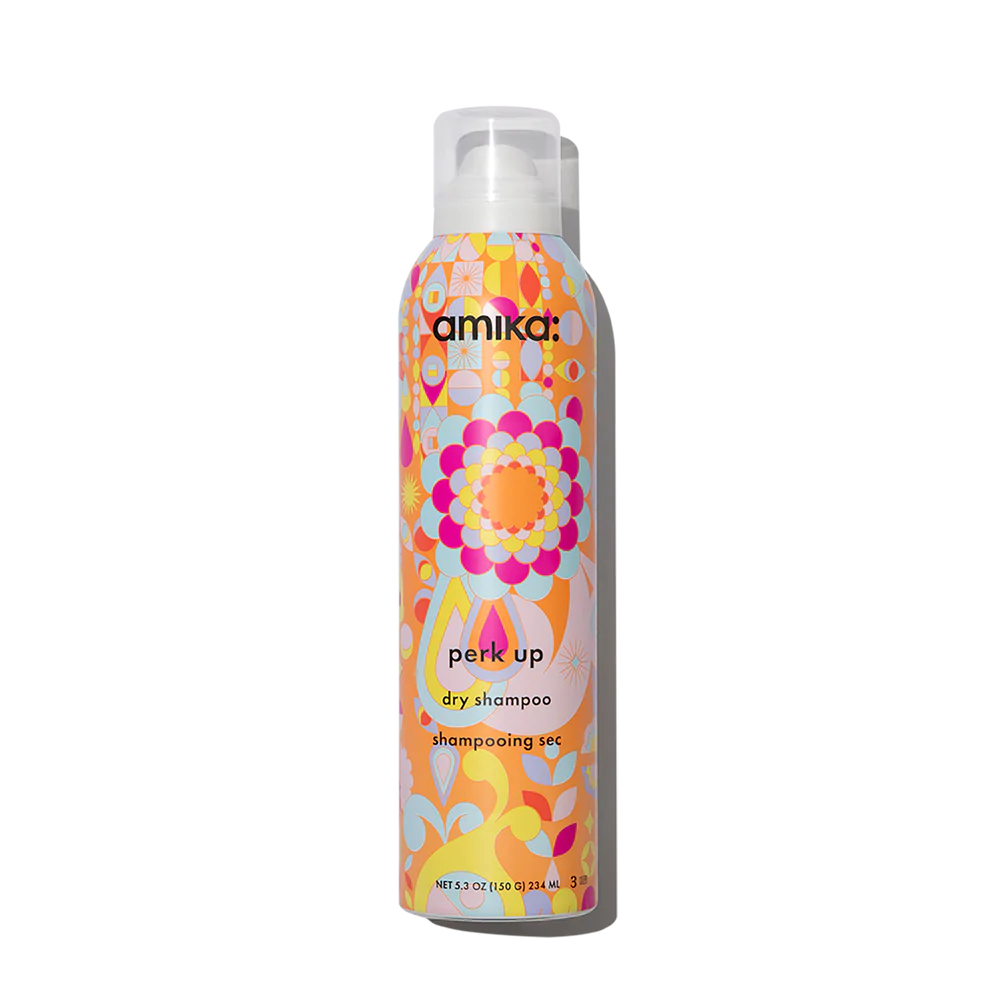 It's always a mission to find a good dry shampoo, so we were excited to see this top-rated option.
Amika's Perk Up Dry Shampoo is one of the brand's best-sellers for a reason: sea buckthorn and natural rice starch team up to give you a talc-free dry shampoo that claims to leave no white residue, absorb oil and odor, and give back the volume to dull or flat hair. 
It's also free from sulfates, parabens, and phthalates!
Editor Feedback: This product works great for my hair, plus it smells wonderful. I have dark hair and it doesn't leave a white residue unless I accidentally use too much, but a little goes a long way.
---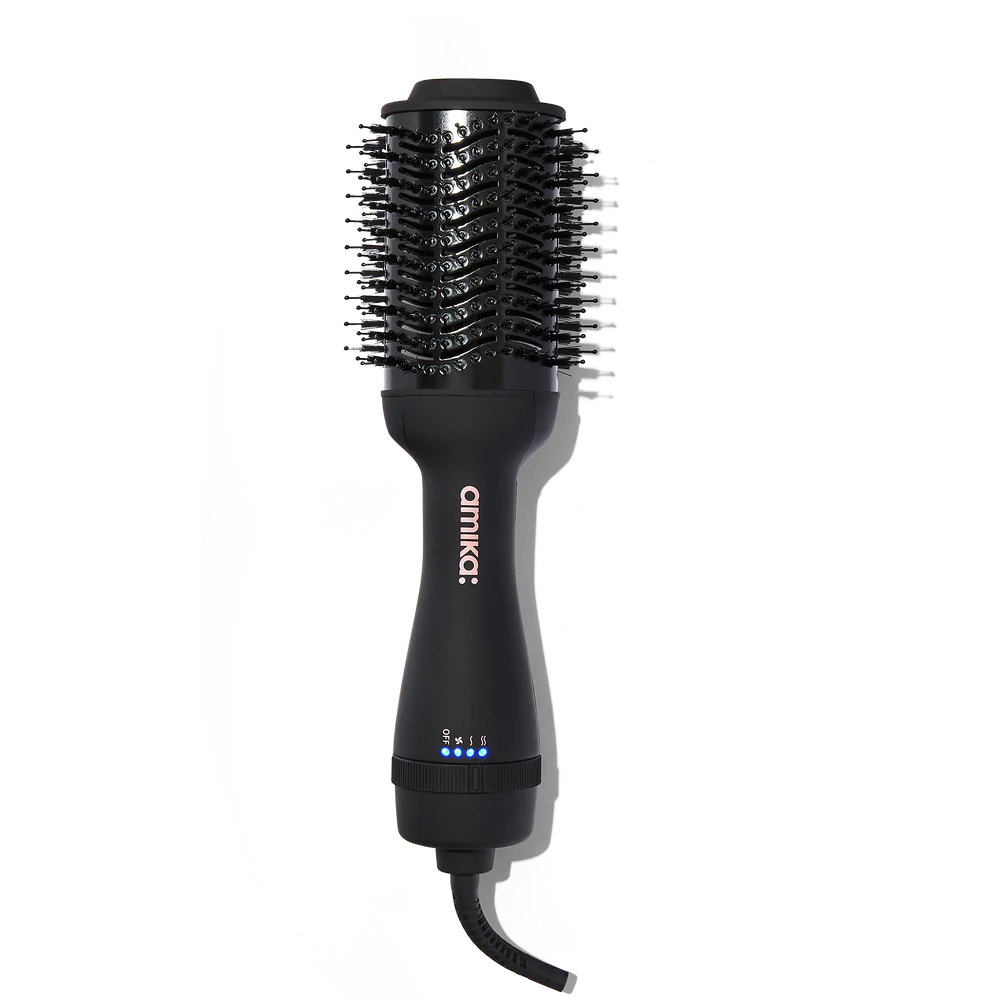 2021 Winner of Best Blow Dryer Brush, Amika's Blow Dryer Brush 2.0 was re-released after intense testing to ensure product longevity. 
Retailing for $100, this brush is the ultimate styling tool with three different heat settings and features an oval barrel for volume, balled nylon bristle tips for smoothing and detangling, plus short bristles to promote bounce and shine.
With dual functions, you can achieve a salon blowout every day from the comfort of your own home!
---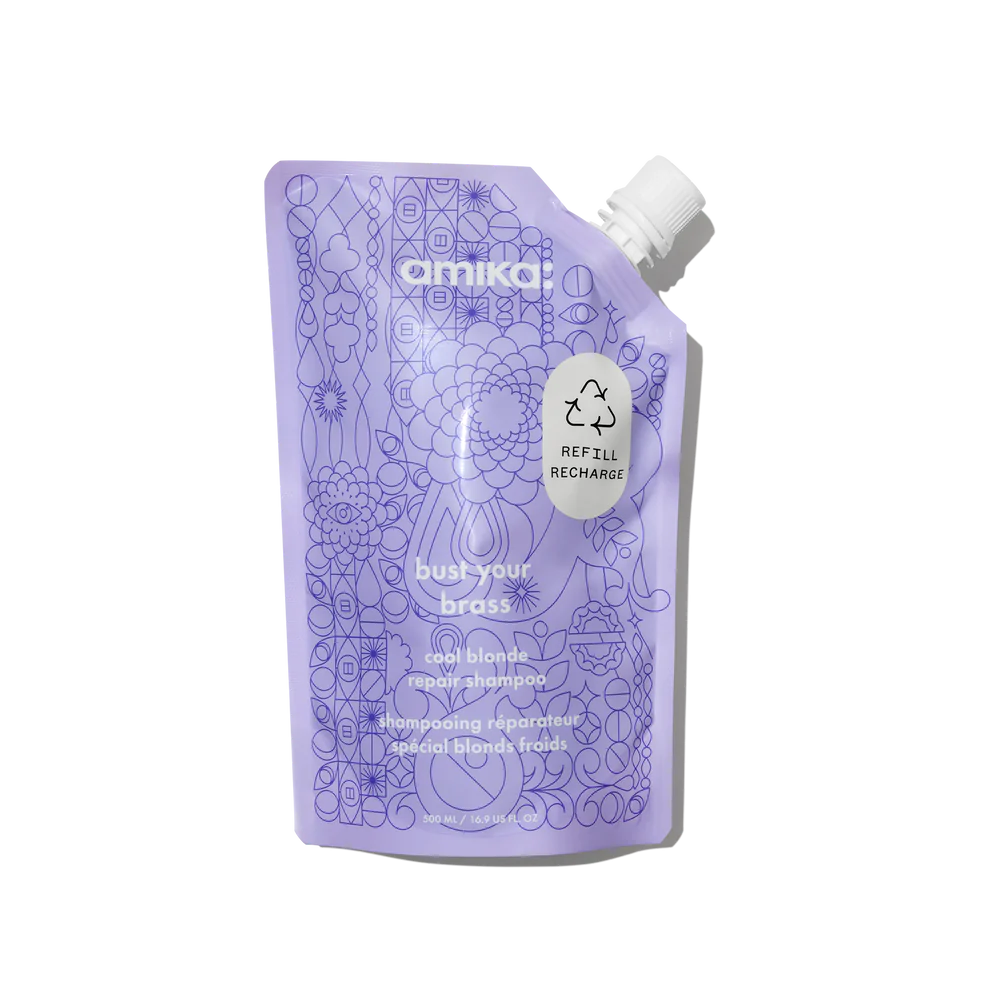 Fight the brass in your blonde with this ultra-violet shampoo!
Made with bond cure technology, infused with plant butter like shea butter and mango butter, and laced with keratin-like amino acids derived from the proteins of quinoa, this shampoo is every blonde's dream.
This product is vegan, cruelty-free, color-safe, paraben-free, and sulfate-free!
This shampoo is available in three sizes:
60mL for $12
236mL for $24
300mL for $26
1L for $72
---
What Customers Are Saying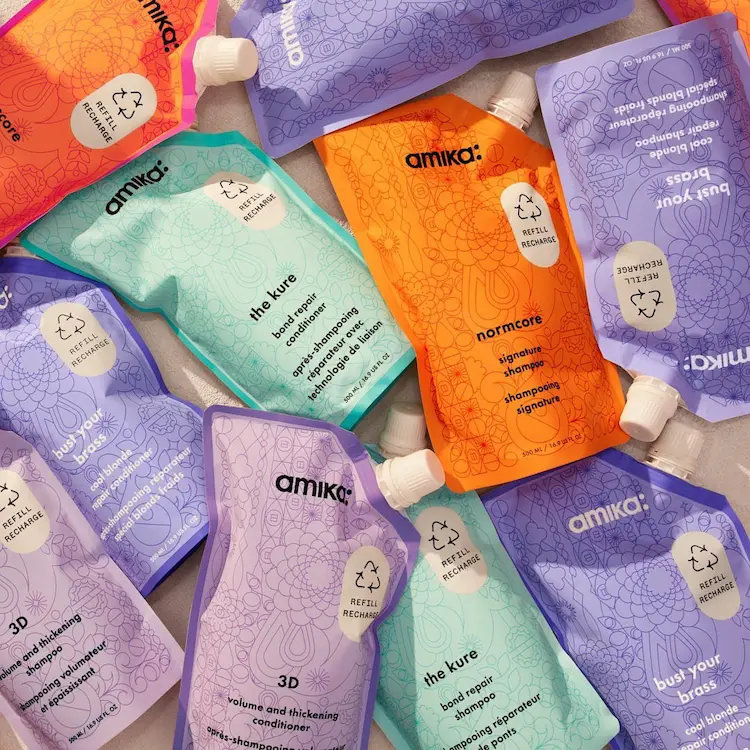 Not everyone has the same shopping experience, so if you need more honest opinions about Amika, we've got you covered. 
After combing the web, we've compiled a list of common points from real Amika reviews. 
Here's what shoppers had to say:
Their customer service can be a hassle, so you might want to shop through Sephora instead
Some of the products are meh and not worth the cost
The Perk Up Dry Shampoo is many customer's favorite dry shampoo
Many say that the Flash Instant Hair Mask makes hair soft and shiny
The Bottomline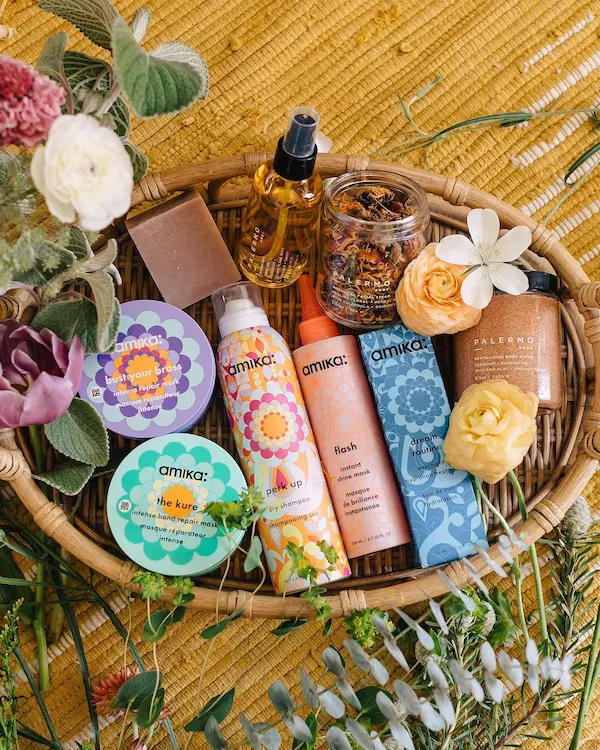 We first asked if Amika products are worth the price, and this option varies depending on the person, but we think it's worth giving the brand a go (we absolutely love their Perk Up dry shampoo). 
Everyone's hair is different, so results will vary for everyone, but a large majority of shoppers really live for Amika's products.
However, we'd recommend buying the brand from Sephora because they have a good return policy and many shoppers have complained about Amika's customer service when making a return or contacting for another issue. 
Also, to play it safe, we recommend trying out one of the more affordable smaller sizes offered or a variety pace to try different products before committing to the larger sizes.
Amika Hair Alternatives
If you're looking for brands similar to Amika, here are some places to start:
Return Policy
Amika has a 30-day return policy, and the company allows free returns. 
Products that are final sale are not eligible for returns, exchanges, or refunds, and returns are only acceptable when the products are purchased directly from the Amika website.
FAQs
Who owns Amika?
A private investment group called Bansk Group owns Amika Hair.
Is Amika cruelty-free?
Yes, all the products are cruelty-free and Bunny Certified. 
Where can I buy Amika products?
You can purchase Amika products from the Amika website, Sephora, REVOLVE, some hair salons, and a variety of other retail and e-commerce stores.