In this battle of lingerie, Adore Me vs Savage Fenty, which brand will be the champion?
As our world grows more modern, the options for women's lingerie have grown with it. Once perhaps seen as a taboo type of product, we've finally grown out of the stigma attached to these intimates.
Now, we can get our intimates delivered monthly in a variety of styles and patterns! Coincidently, that's what we're going to talk about today.
Adore Me has been on the lingerie scene since 2012, and they've definitely made an impact. However, singer and beloved star Rihanna's release of her Savage X Fenty lingerie brand has quickly made similar waves in the industry.
So, between these two similar brands, which lingerie brand should you choose? Below, we provide a full comparison between them to help you out. Continue reading to see our comprehensive comparison of Adore Me vs Savage Fenty.
RELATED: 7 Best Lingerie Subscription Boxes To Try Now
Adore Me vs Savage X Fenty: Overview
Adore Me has ruled the lingerie industry when it comes to subscription services for over 10 years.
The company was the first-ever lingerie company to offer inclusive sizing in every variety of products. Its presence has only grown through the years due to its quality intimates. How could anyone compete?
Savage X Fenty might be able to answer that one, with this 2018 brand instantly climbing the ranks.
You might recognize the name of Savage X Fenty founder, Rihanna. The brand shot to popularity, largely due to Rihanna's celeb status. However, they offer some really unique and beautiful pieces that customers have loved.
Since the brands are so alike, we've broken down their main points below:
Adore Me (Winner)
Savage X Fenty
–Curated subscription service$39.95 – $59.95 per month

–Quality intimates, including bras, panties, and sleepwear

–Bra sizes 30A-46DDD

–Panty sizes XS-4XL

–Receive 3-5 matching sets each month

–Option to skip any month

–No expiration date on store credits

–Free shipping
–Monthly subscription service option
–VIP membership priced at $49.95 per month

–Pick your own pieces

–Option to skip any month

–Panty sizes XS–4XL

–Bra sizes 30A-46DDD

–Free returns

–Store credits expire after 12 months
Adore Me vs Savage Fenty
Now that we have an idea of what each brand offers, let's break down each category to get a better look.
How It Works
Both brands sell high-quality intimates including bras, panties, sleepwear, loungewear, & lingerie. They both offer a monthly membership subscription which provides amazing deals on products.
Adore Me has two different options for subscription services. The first is their VIP Membership, which consists of a $39.95 monthly fee that can be used however you choose. You can skip any month if you specify between the 1st and 5th of the month, but these credits never expire.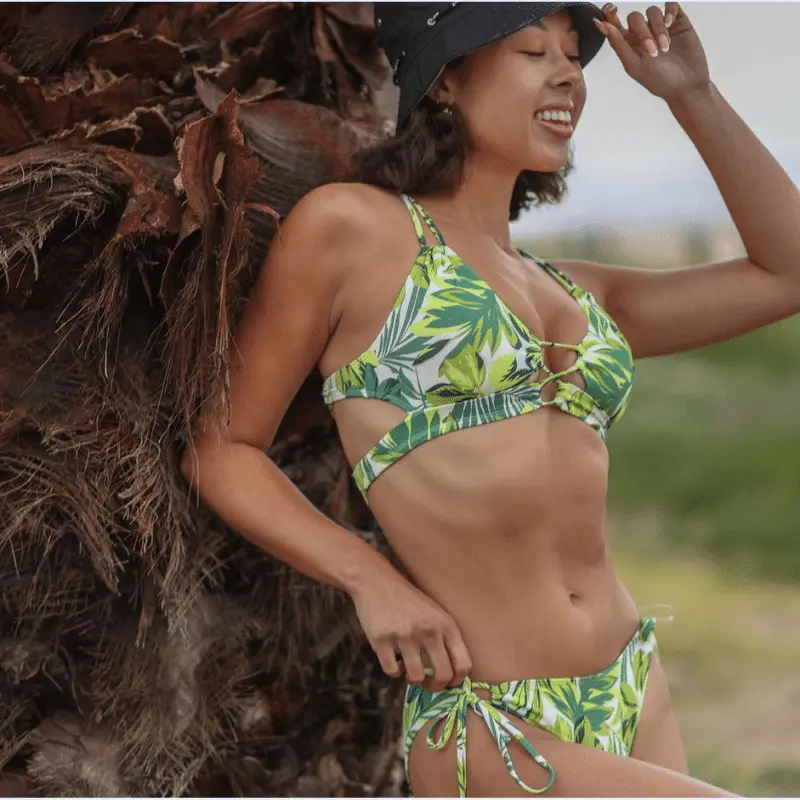 A huge advantage Adore Me has with their subscription service is that the credits are completely refundable, no questions asked. This takes off a lot of the pressure to remember skipping a month. You can also cancel any of your memberships at any time.
The second membership is their Elite Box Membership, which is a curated and personalized monthly box of goodies. The way this works is by first taking a style quiz, which will help stylists pick out the perfect pieces for you.
Each box will vary in price, but there is a $20 styling fee with this option. You only pay for what you keep. You will have 7 days to try your hand-picked pieces and choose what you want to keep or send back!
Savage X Fenty is mostly known for its own subscription service. This is called their XTRA VIP Membership, in which you get charged $49.95 every month to spend however you like.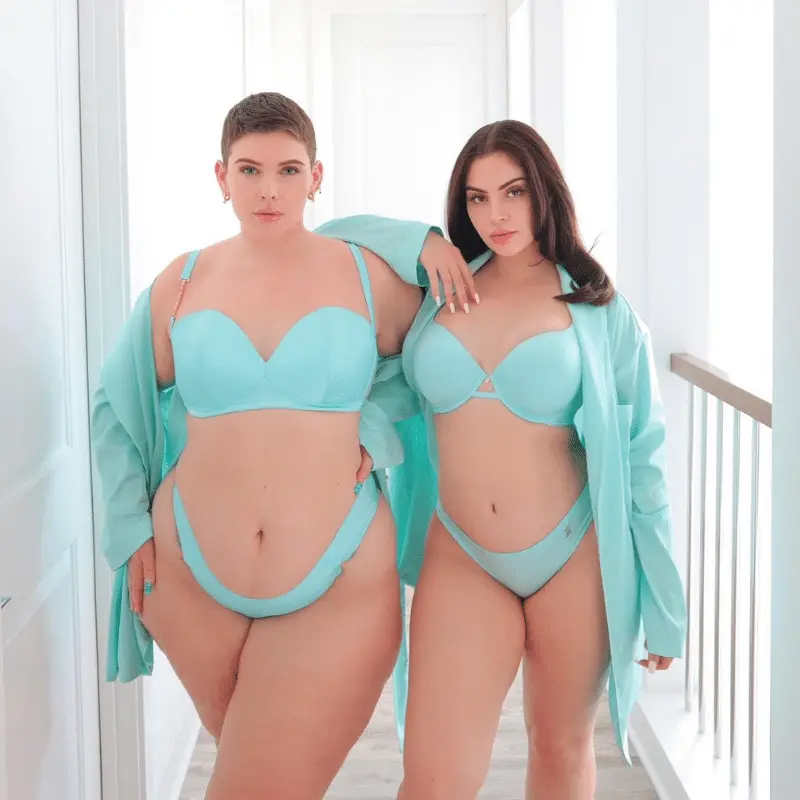 This membership is by far the best way to shop here, as it gets you up to 50% off retail prices. You do have the option to shop without a membership, as a guest, but the deals won't be nearly as good.
You can skip as many months as you'd like, as long as you specify between the 1st and the 5th of every month. If you forget, you will still get charged; however, the credits don't expire for 12 months, so you can still use them until then! There are no commitments; you can cancel at any time.
Pricing
Adore Me prices vary, but are similar to Savage X Fenty. Their VIP Membership is only $39.95, and you get discounts on nearly every item. They also offer a flexible refund policy, which is amazing.
At first glance, the Elite Box subscription might seem pricey; however, you only pay for what you end up keeping. Each box costs anywhere from $39.95 to $59.95. In addition, the $20 styling fee will actually become credit for the first item you decide to keep.
To top it all off, they offer free shipping and returns on all U.S. orders!
Savage X Fenty VIP membership has a base price of $49.95 per month, which you can spend on whatever you like. You can also save credits for the next month, but they do expire after 12 months.
Unfortunately, this is basically the only way to shop for this brand; the retail prices for their pieces are almost always double the price of what you would get them for with a membership.
They offer free returns, but free shipping only on orders $49+.
Sizing
As mentioned, Adore Me led the lingerie community to amazing inclusivity in sizing.
Their bras range all the way from 30A to 46DDD. Panty sizes come in a range of XS to 4XL.
Savage X Fenty actually offers the exact same sizes as Adore Me. Bras range from 30A to 46DDD, and panties come in a range of XS to 4XL.
Style
Adore Me has a more traditional style of intimate pieces. Their pieces are more feminine, classy, and sweet; however, they still hold some edge.
You will find a lot of lace, pastel, and lingerie that will make you feel like the beautiful woman you are.
Savage X Fenty definitely leans towards an edgier style, full of bright colors and patterns. This isn't surprising, seeing as how Rihanna has never been shy with fashion.
They offer more traditional pieces, but their aesthetic is definitely bold and fun.
Quality
Adore Me has great reviews when it comes to their quality. For the price, their lingerie and intimate products are high-quality and durable.
Quality from Rihanna's brand has proven to be somewhat disappointing. Unfortunately, there are thousands of reviews complaining about the cheap fabric used and the ease in which their pieces break.
What Others Are Saying
In order to find the main points of customer feedback, we searched the internet for real reviews and opinions. Overall, customers say:
Both brands offer extremely cute styles of intimate wear
Savage X Fenty products seem very low quality, especially for a high price
Adore Me is dependable and high quality
There have been issues with Savage X Fenty's customer service
Adore Me is more flexible and trustworthy
Savage X Fenty isn't as inclusive as they advertise
Final Verdict: Which Brand Wins?
Usually, our final verdict is more of a personal preference. However, we believe there is a clear winner today, and that would be Adore Me. This brand has proven to be a high quality, amazing company for over a decade.
We absolutely love the branding, style, and message of Savage X Fenty. Unfortunately, the execution just isn't there.
Customers have had issues with misleading information and customer service. In fact, one of our writers here tried the brand out and didn't have a pleasant experience. We expected more from our queen Riri!
Adore Me offers more options in terms of subscriptions, as well as offering their Elite Boxes. We love this option because it is curated and hand-picked just for you! The company is simply more flexible, durable, and high quality. They stay true to their promises of inclusivity and self-love values. Not to mention, their products are various and ultra-stylish.
So, if you're looking for some new intimate wear, Adore Me is the place to shop!