When you're trying to choose between different types of purses, it's easy to feel overwhelmed. With so many colors and patterns and sizes and styles to choose from, how could you possibly choose the one that's perfect for you?
It's a legitimate question, and one that can best be answered by seeking out accurate information and looking at all the options.
Picking a Type of Purse
The most important thing to consider when you're trying to decide which type of purse to buy is what you're going to be using it for. Are you going to be taking it to an elegant restaurant or gallery or is it meant for a long road trip or vacation?
These questions are key to figuring out what purse to buy. The last thing you want is to lug around a heavy tote bag through a museum all evening or find out half-way through your trip that the little clutch purse you brought with you isn't big enough to carry your wallet, keys, cellphone, and everything else you want to fit in it.
Forethought is key. When deciding on your purse, ask yourself these important questions
Where will I be taking this purse?
How often will I be using it?
What does it absolutely need to carry?
Once you have the answers to these questions, you're nearly set to pick out the perfect purse. All you need to do is find which type of purse suits your needs.
That's what we're here to help with! These are some of the most widely used purse styles available. Have a look and see which one best fits your needs.
Types of Purses + Bags
Now, let's get into the various types of bags on the market.
Evening Clutch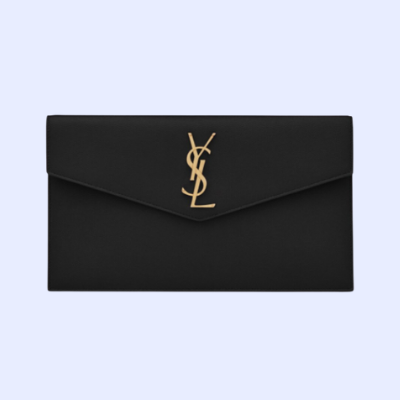 A style of bag designed to be lightweight and elegant, suitable for banquets, weddings, date nights, or any sort of formal night out. These come in all sorts of makes and styles, from beaded and boxy to understated and soft.
They match with any attire and can sometimes even double as a wallet. Be aware though, these little purses don't have a lot of space, and you may be forced to carry the bare minimum with you when attending an event.
Wristlet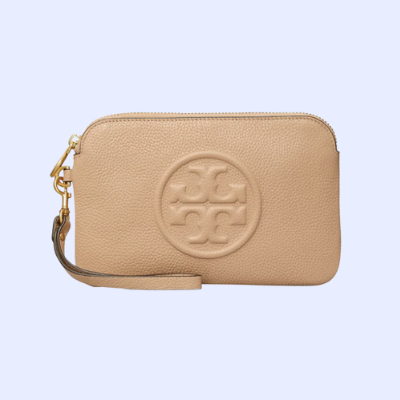 Similar in size to a wallet, the wristlet is a discreet little accessory that leaves your hands completely free. Ideal for lightweight travel, the wristlet has just enough space for your keys, phone, money, ID, and maybe a bit of lipstick.
The small loop around your wrist makes it easy to keep track of and leaves you free to do as you like, though space can still sometimes be an issue.
Shoulder Bag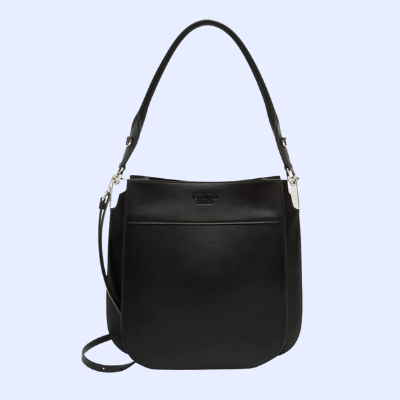 Usually crafted of high-quality leather, the shoulder bag comes with an arm strap and two handles, giving it versatility. It varies in size, but is generally large enough to carry a wallet, phone, and any other essentials you wish to carry with you, making it one of the most popular purse choices.
It can function in both casual and professional surroundings and is often considered the quintessential purse that everyone ought to own. Just be sure to choose one with a neutral color and pattern if you want it to match whatever else you'll be wearing.
Crossbody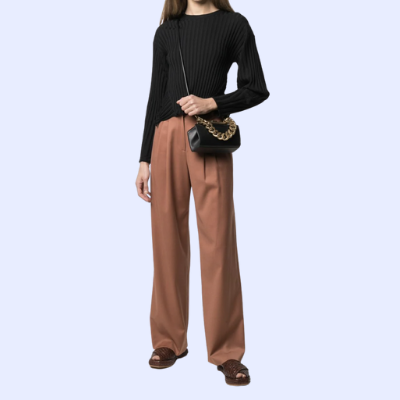 Slightly smaller than the shoulder bag, crossbody purses are still a popular choice when combining fashion with functionality. Designed with one strap that can be worn across the body or over the shoulder, the crossbody allows you to carry everything you need with you while keeping things lightweight and handsfree.
It's versatile too, perfect for running daily errands or spending the night out around town. As with the shoulder bag, it's a good idea to invest in a neutral-colored crossbody which will match anything you have.
Satchel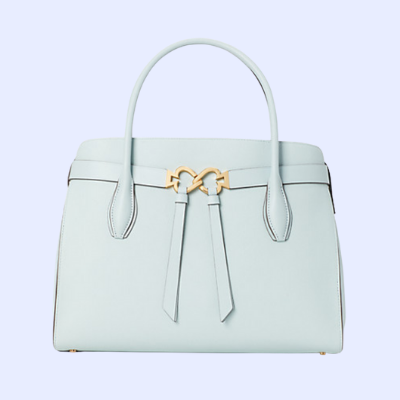 Whereas many purses are designed to carry only the essentials, the satchel is designed to carry your work with you. Large enough to comfortably fit laptops, books, and magazines, satchels have a sturdy, handsome look that makes them perfect for everyday use.
Typically worn across the body, they incorporate one shoulder strap and sometimes a shorter, single handle for easy grabbing. Ideal for both corporate and scholastic use, satchels make it easy to carry your work with you wherever you go.
Tote Bag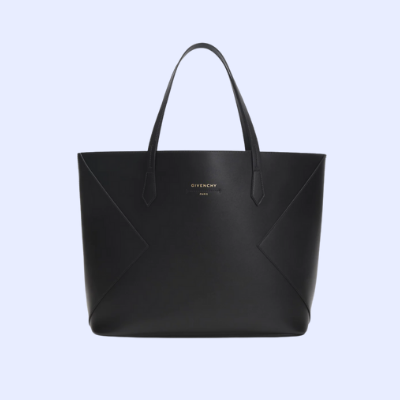 While most purses incorporate a number of slots and compartments, the tote bag's purpose is much more simple, carrying everything that can fit inside it. These are composed of sturdy material and feature two handles.
This large, single compartment purse is the ideal shopping companion, which is why it's often called a Shopper bag!
Whether it's a quick stop at the local supermarket or mall shopping spree, tote bags are designed to hold your purchases while allowing you to keep a hand free. While these purses are built for function, they can have style as well with good quality fabric and a sleek design that sets them apart.
Backpack Purse
When you're on the move all day and you need all of your things with you, a backpack is your best friend. This option is not just for students. A small backpack can suit an adult's needs just as well, allowing you to travel and stay on the go while keeping all your possessions nearby.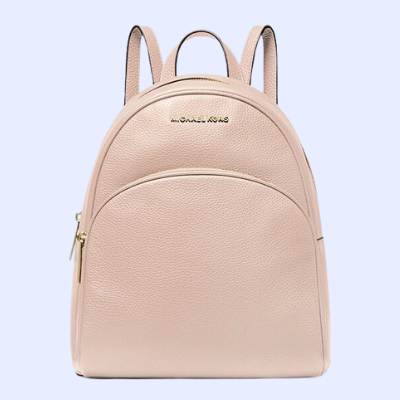 Backpack purses also allow for even weight distribution, taking the strain off your arms and shoulder and allowing you to go hands-free. Backpacks come in a wide variety of sizes, some absurdly small, so be sure to pick the one that best fits your daily needs.
Hobo Bag
A lot cuter than the name sounds, a hobo bag has a crescent shape with a slouchy design. This is more of a casual bag.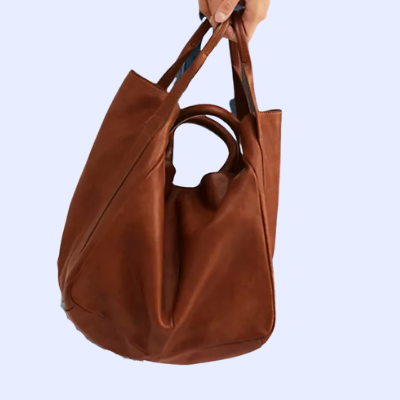 They typically offer plenty of space, so they're great for those times when you need to carry a little bit more than usual!
Baguette Purse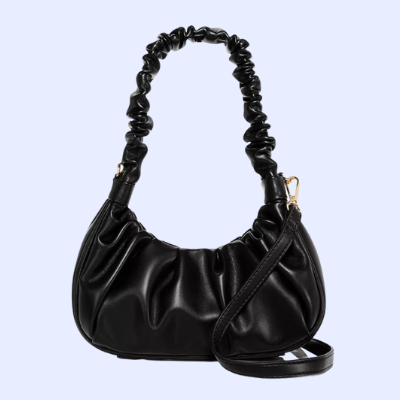 This mini bag has been ultra trendy since the pandemic hit. Featuring a small square design and a single short strap to wear over your shoulder (or just hold),
Barrel Handbag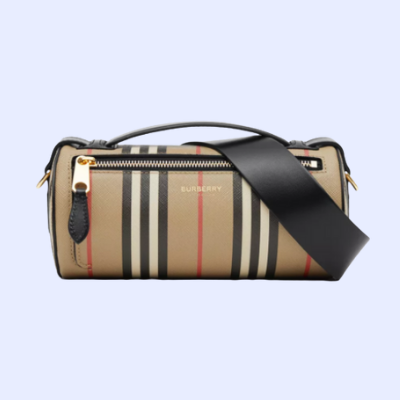 Typically featuring a round barrel-like design, these adorable types of purses are another favorite. They're usually a medium-sized bag with two handles as well as a shoulder strap.
Duffel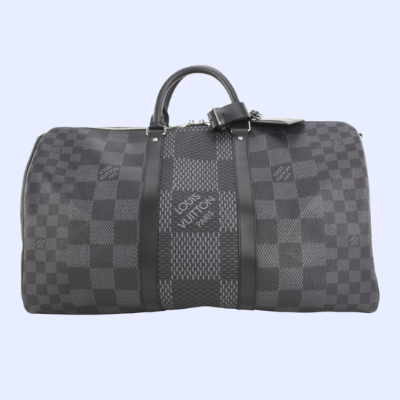 Although this type of bag is better fit for the gym or when you're packing for a quick trip, the duffel bag should definitely be included! They offer plenty of space with two handles and a shoulder strap – some fancy versions even come with wheels.
Belt Bag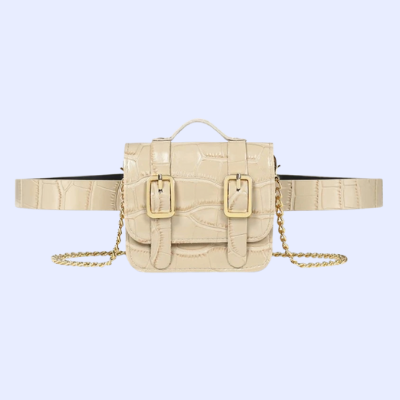 When it comes to types of purses, you can't forget the belt bag (also known as a fanny pack). These bags are extremely convenient for when you're doing something active and don't want to carry around an entire purse.
They strap around your belt. Most don't carry very many items, but you can typically fit the essentials inside (sunscreen, money, phone, and other small items). These are also far less likely to be stolen or lost!
Bucket Bag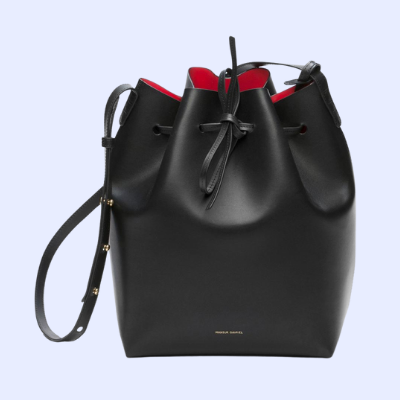 This type of purse is named the bucket bag because it looks like, well, a bucket. But, it's a lot cuter than it sounds!
Many types feature a cinch-top design, with one or two handles and a longer strap for the shoulder. These are typically small to medium sized.
Canteen Purse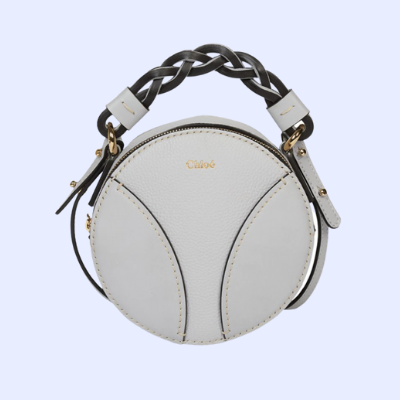 We've been loving this type of bag! It's pretty much a crossbody bag, but featuring a round bag design. Whether you go for the woven straw design or a high-end leather canteen purse, these are adorable.
Shopper Bag
Similar to a tote, a shopper bag is a large bag that is typically in a square or rectangular shape. As the name suggests, it offers plenty of space.
Sling Bag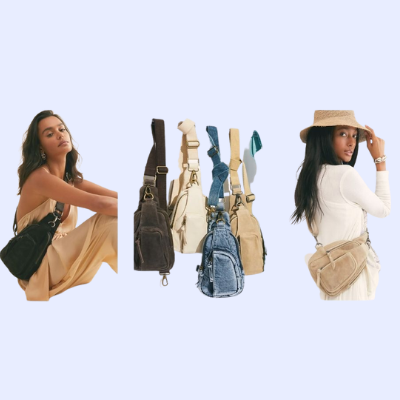 Sling bags have been coming back in style and we're living for it. These are similar to a fanny pack, but can be slung across your body.
Overall, these bags convenient for any on-the-go activity, while usually offering more space than a belt bag.
Messenger Bag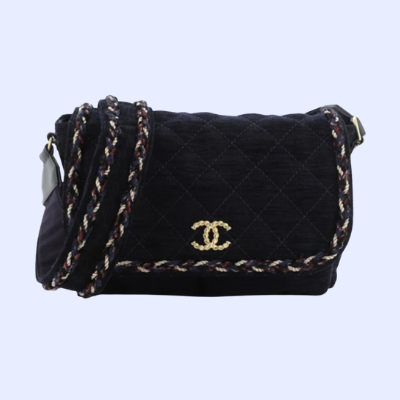 The messenger bag isn't the trendiest type of bag around, but it's still a common type!
Often used for work or school, these bags are usually worn similar to a crossbody bag (across one shoulder), with the bag resting on the side or lower back. Inside, you'll often find folders for organizing documents and books.
Bottom Line
We've had a look at several types of purses, all designed for different functions, styles, and surroundings. From the minimalistic elegance of the clutch and wristlet to the everyday practicality of the satchel and tote bag and everything in between.
Now that you know the top types of purses, it's up to you. Only you can choose which purse type is the best fit, the most suitable for your daily life. So, good luck and happy hunting in your search for the perfect purse.