With such a saturated fast-fashion industry, some fashion brands have turned to sustainable practices to limit waste, water usage, and more.
But which sustainable fashion brands are also size-inclusive? If you're plus-size and looking for places to shop that are sustainable and environmentally friendly, here are 17 plus-size sustainable clothing brands we'd recommend checking out ASAP.
How We Chose The Best Sustainable Plus-Size Clothing Brands
Before we dive into our favorites, how did we choose? We take a variety of factors into account for each article we write. In this case, we prioritized the following:
Inclusive Brands: Of course, when discussing the best sustainable plus-size clothing brands, the first key factor is the brands' size range. We searched for brands that go up to size 2x minimum, but most brands we chose offer sizes 4x or higher.
Sustainability Practices: For each brand, we looked into their sustainable practices. We searched for various sustainability practices within each brand, including (but not limited to) paying workers an ethical salary, using natural and/or organic fabrics, minimizing water usage, minimizing plastic, creating quality items that last, and supporting sustainability charities. Each brand fulfills one (or in many cases, more) of these sustainability factors.
Price Ranges: Not everyone has the same budget range to spend on new clothes, so we included a variety of price ranges within this article. Some brands are pretty affordable (such as ThredUp or PACT), whereas others are more of an investment.
Quality: Last but not least, quality was essential to our decisions when picking the best sustainable plus-size clothing brands. We ensured that the brands below are of great quality; or have excellent reviews if we haven't personally tried their items. Since fashion waste is a huge problem in sustainability, it's important to buy quality garments that will end up in your closet for years rather than in a landfill.
17 Sustainable Plus-Size Clothing Brands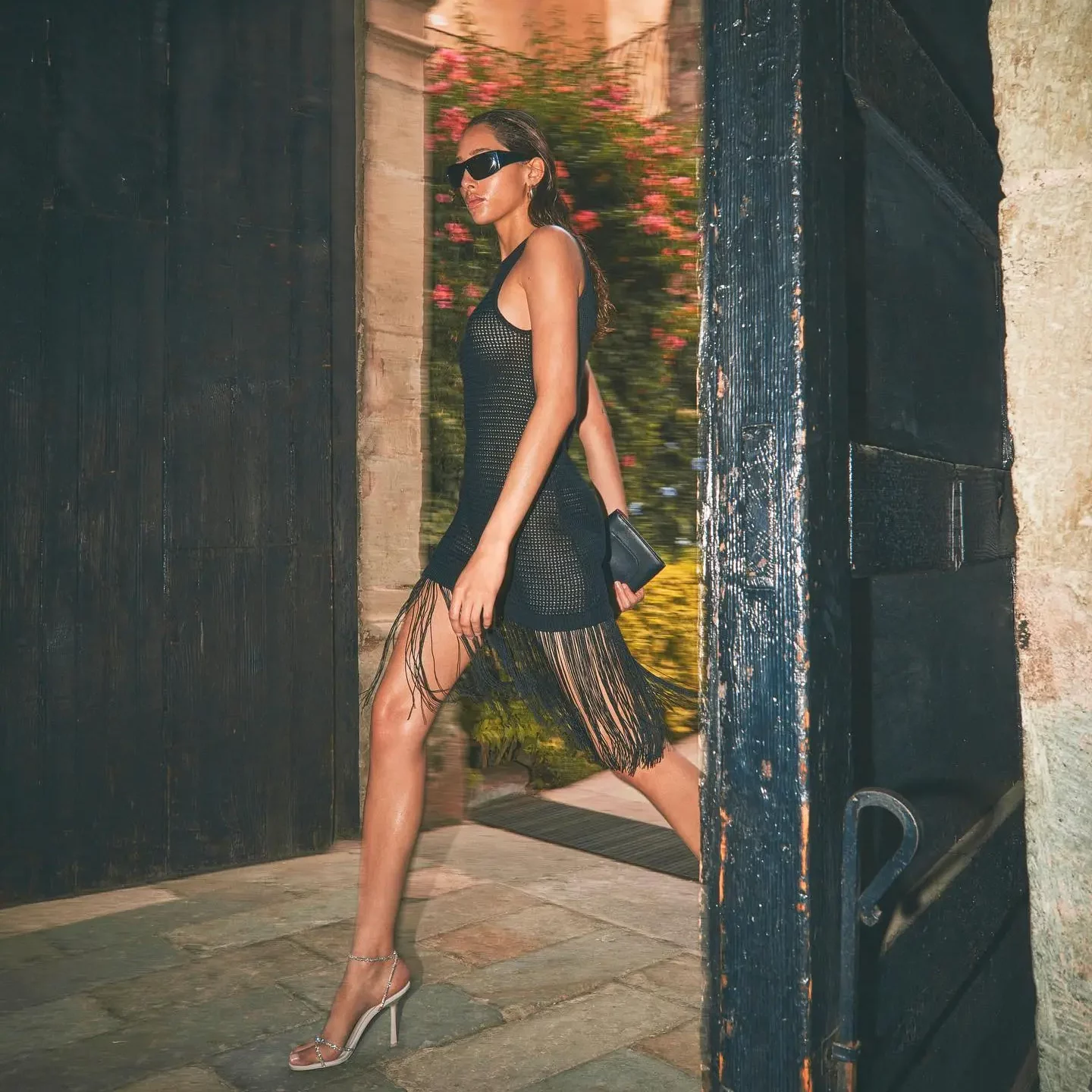 Average price range: $68 – $448
Sizes: XS – 3X
Reformation started as a small Los Angeles storefront in 2009 and quickly grew into a popular online retailer focused on inclusivity and sustainability.
Reformation celebrates different bodies and creates clothing to emphasize feminine silhouettes and figures. If you're looking for something to chic and stylish to wear for every occasion, definitely check out Reformation!
---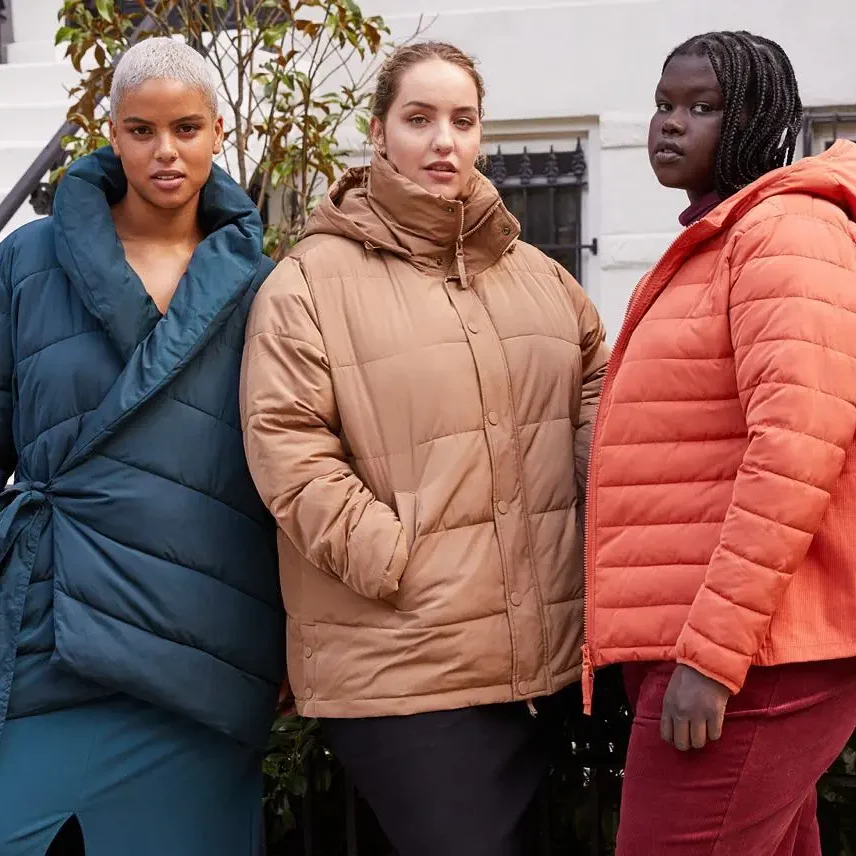 Average price range: $29 – $128
Sizes: 00 – 40
Universal Standard is about inclusivity, sustainability, and empowerment for all women, regardless of age.
Offering cute clothing for running errands, the office, and everything in between, Universal Standard is known for its premium fabrics like Peruvian cotton and luxurious Italian wool.
RELATED: 41 Best Plus-Size Clothing Brands: Ultimate List
---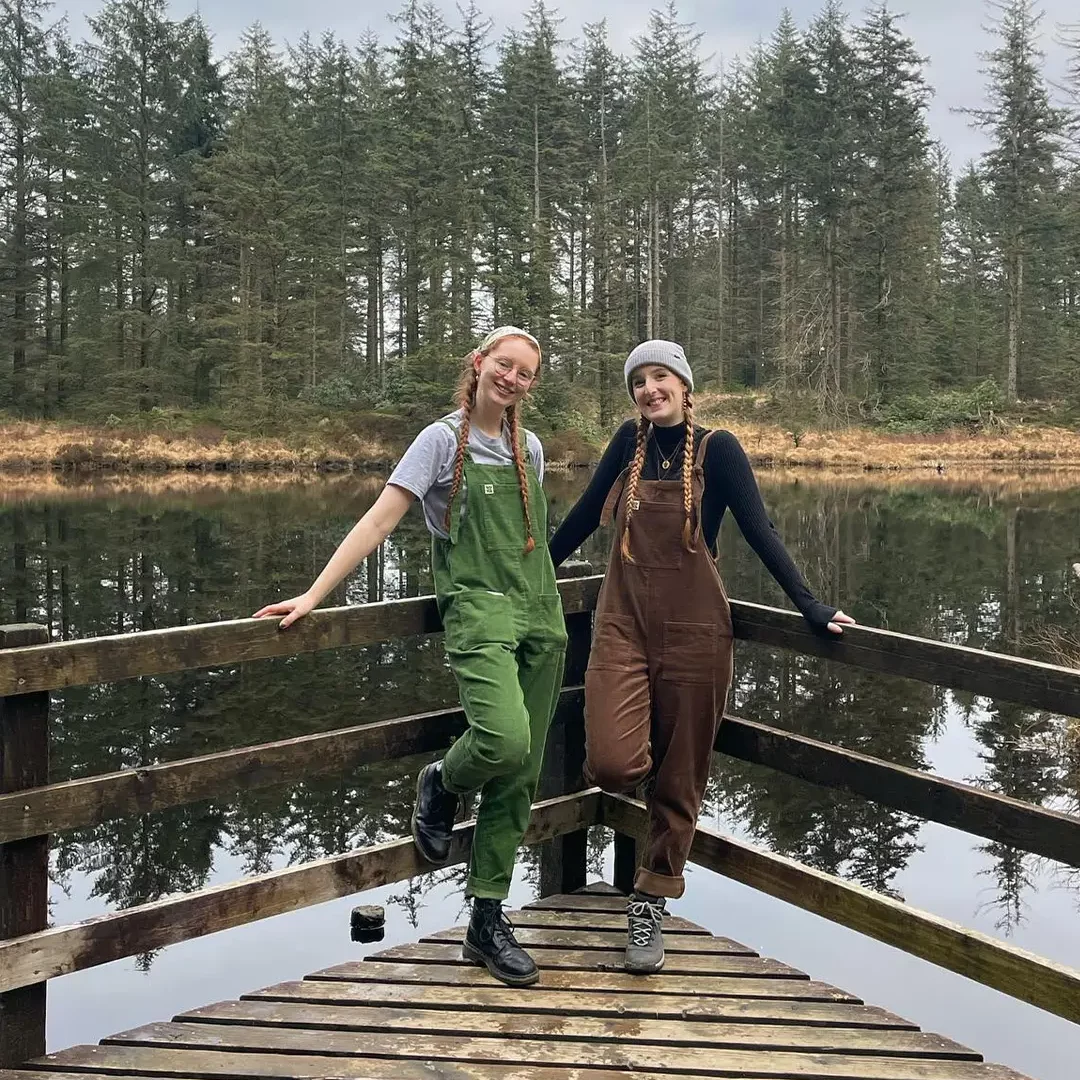 Average price range: $9 – $120
Sizes: S – 4XL
Lucy & Yak aims to spread positivity through its clothing and accessories by following three core values: creativity, community, and comfort.
Designed with bold and bright colors and fun patterns, Lucy & Yak is for those who aren't afraid to express their creative sides.
With their unique standout styles, it's no surprise this brand has quickly become one of the most popular among sustainable plus-size clothing brands!
---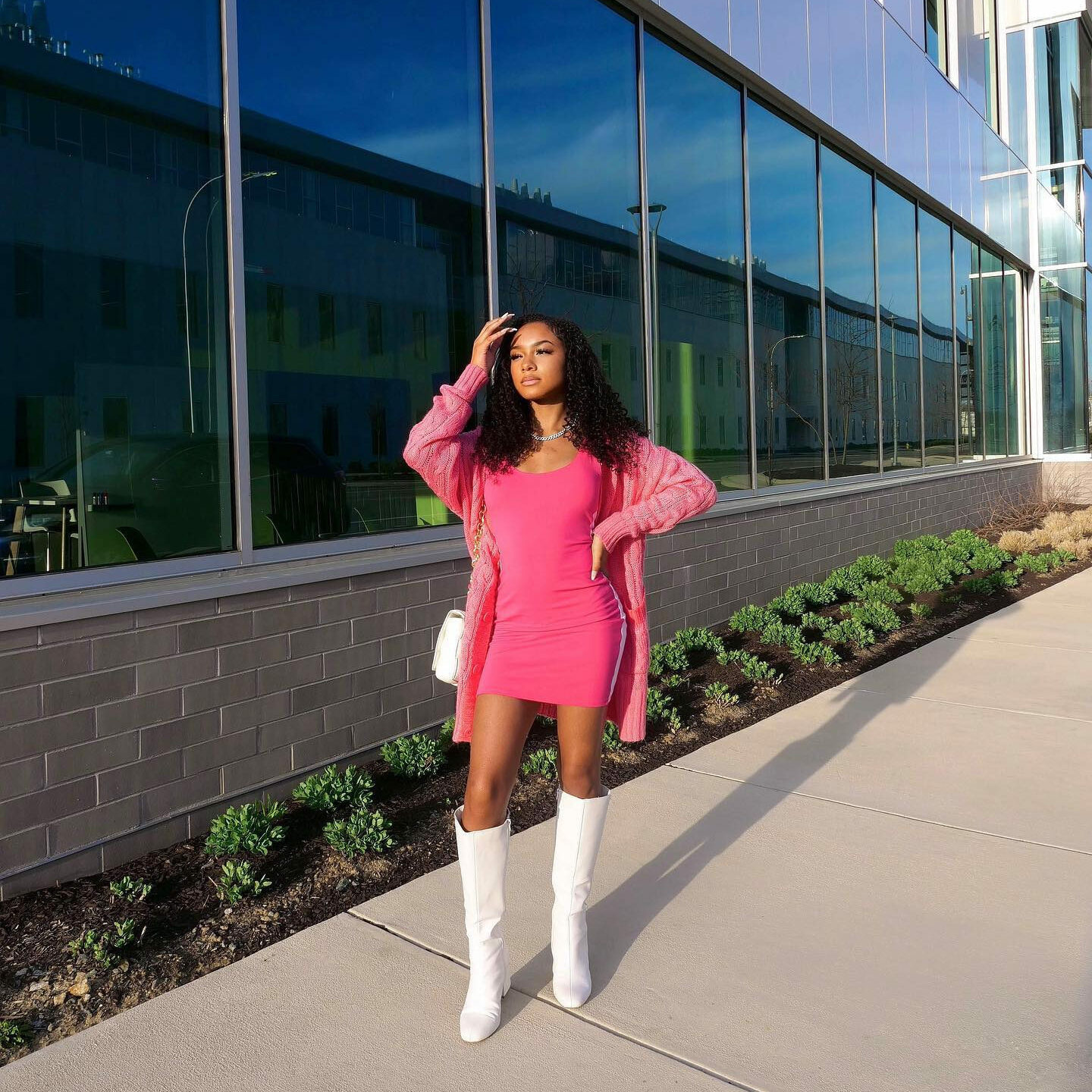 Average price range: $4 – $566
Sizes: XXS – 5X
ThedUp is an online consignment and thrift store that offers all different types of clothing and brands that anyone can buy.
Not only does ThredUp have great finds and an active community, but it's a great way to stop clothes from getting in the landfills by giving clothes and accessories a second chance.
Although they're not dedicated solely to plus-size styles, they have an impressive selection of size-inclusive styles.
---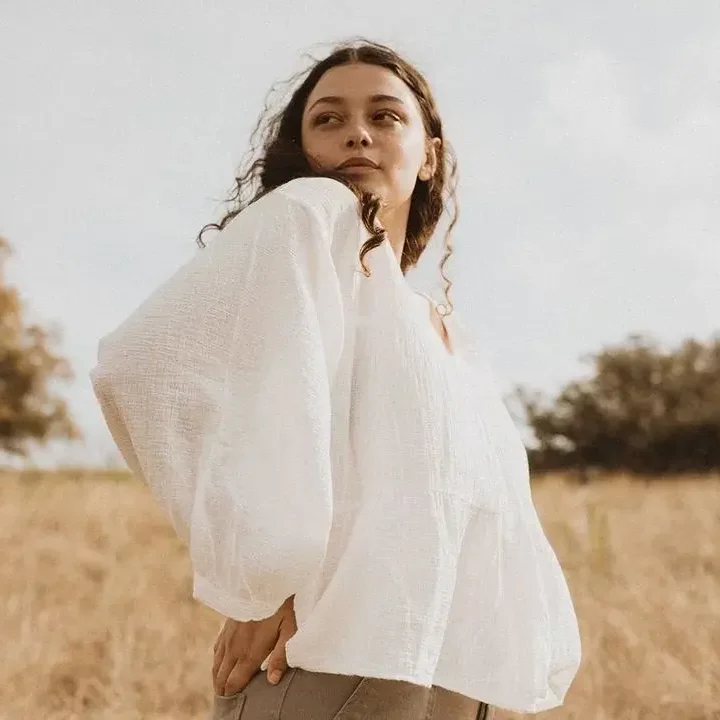 Average price range: $10 – $325
Sizes: XS – 4X
Designed in Austin, Texas and made ethically and responsibly in the United States, Esby Apparel was founded in 2014 with the goal of creating high-quality clothing that'll stand the test of time.
Offering clothing inspired by classic silhouettes and vintage styles, Esby Apparel has all the clothing you need for every occasion.
---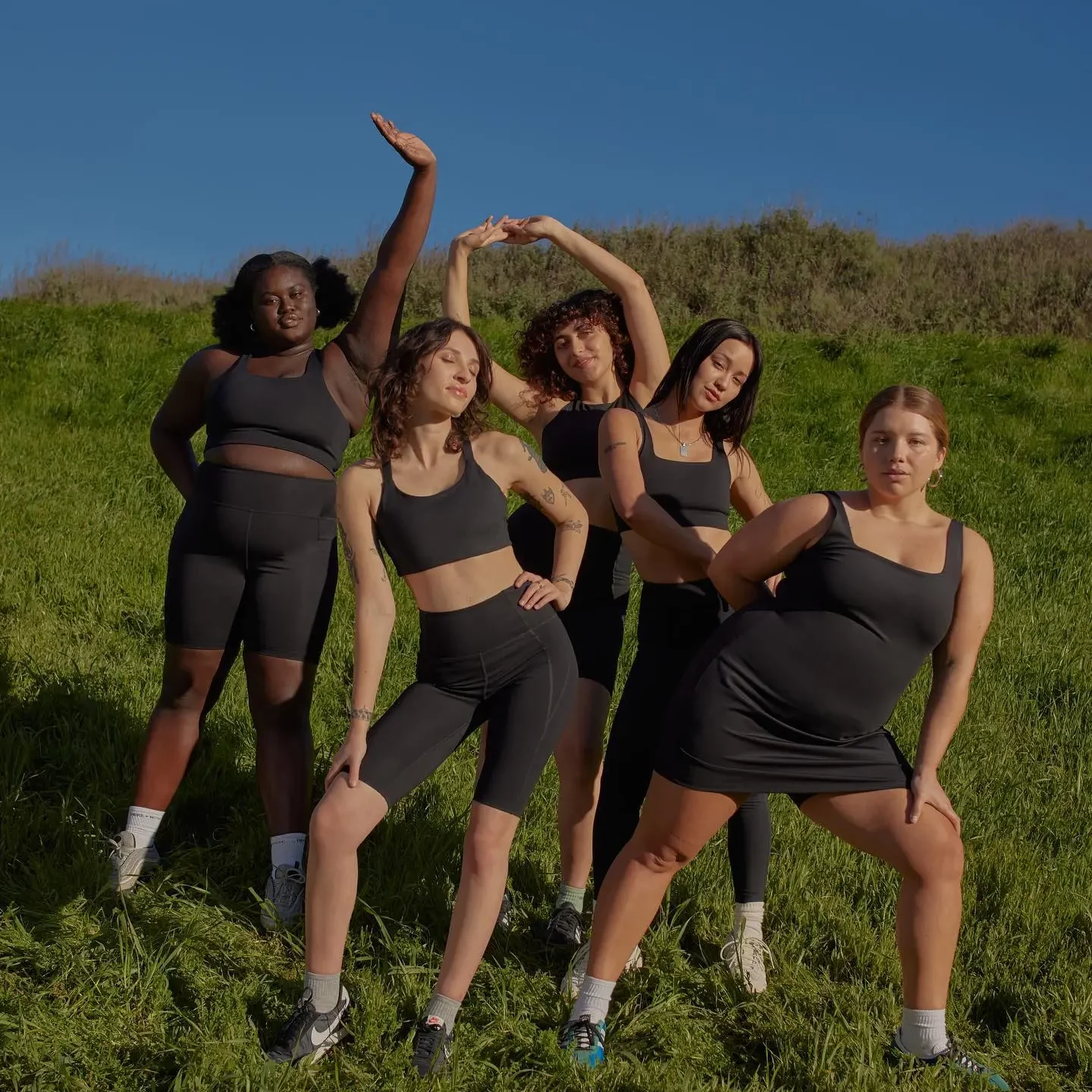 Average price range: $25 – $150
Sizes: XXS – 6XL
Girlfriend Collective is the ultimate activewear clothing brand that celebrates women of all sizes while being sustainable and eco-friendly.
Girlfriend Collective believes health and wellness come in all shapes and sizes, and if you're looking for athleisure, outerwear, and everything in between, Girlfriend Collective could be your new bestie.
Whether you want a cute outfit to hit the gym or a comfortable set to lounge around in, Girlfriend Collective is a great choice for it all.
---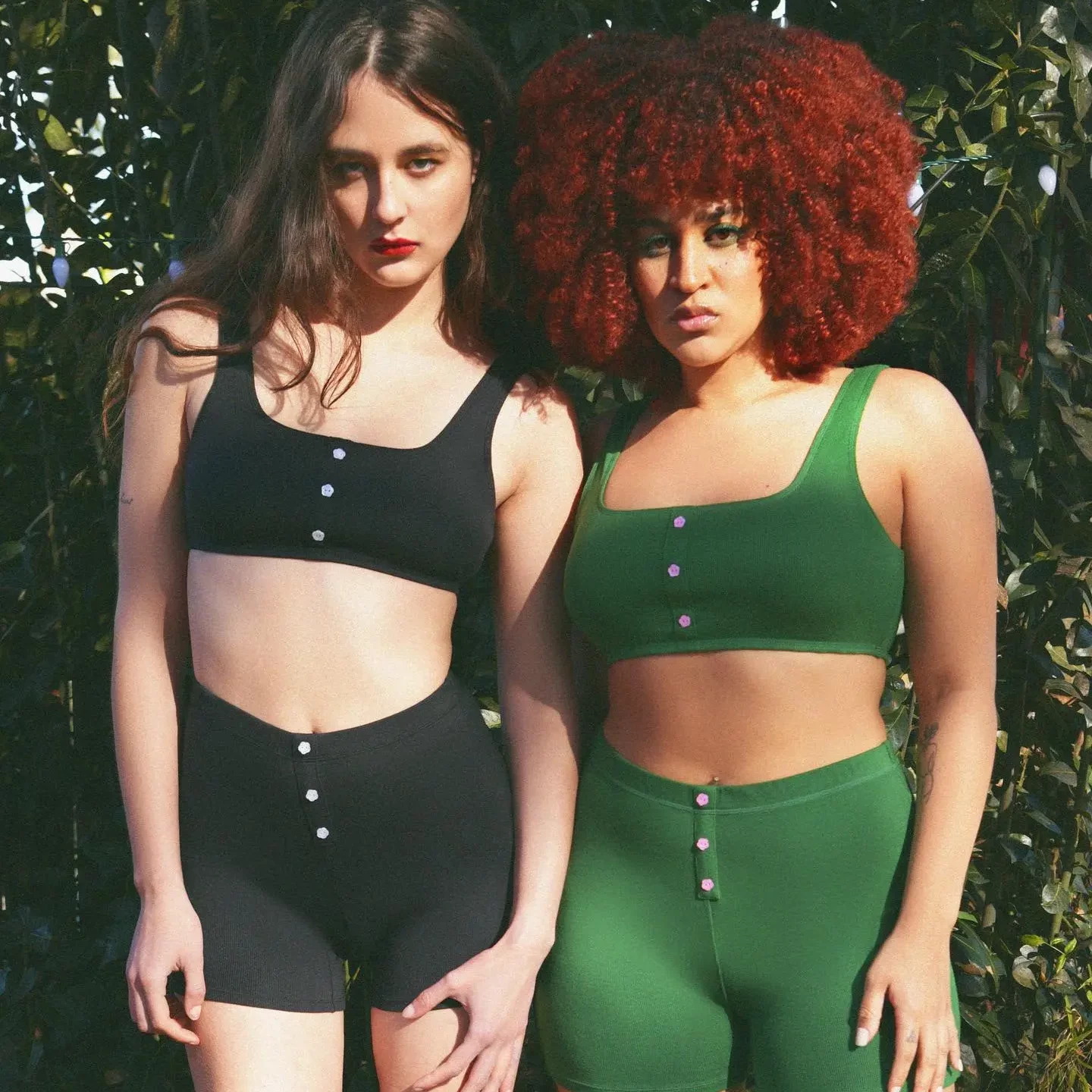 Average price range: $5 – $45
Sizes: XS – 3XL
Representation matters when it comes to Parade. A safe space for anyone to be who they are, Parade is an online retailer offering functional, sexy, and fun undergarments and lingerie.
All products are made from reclaimed, recycled, responsible, renewable, or regenerative materials.
To help eliminate waste, Parade only offers limited-edition drops, so if you see something you like, be sure to snatch it while you can.
---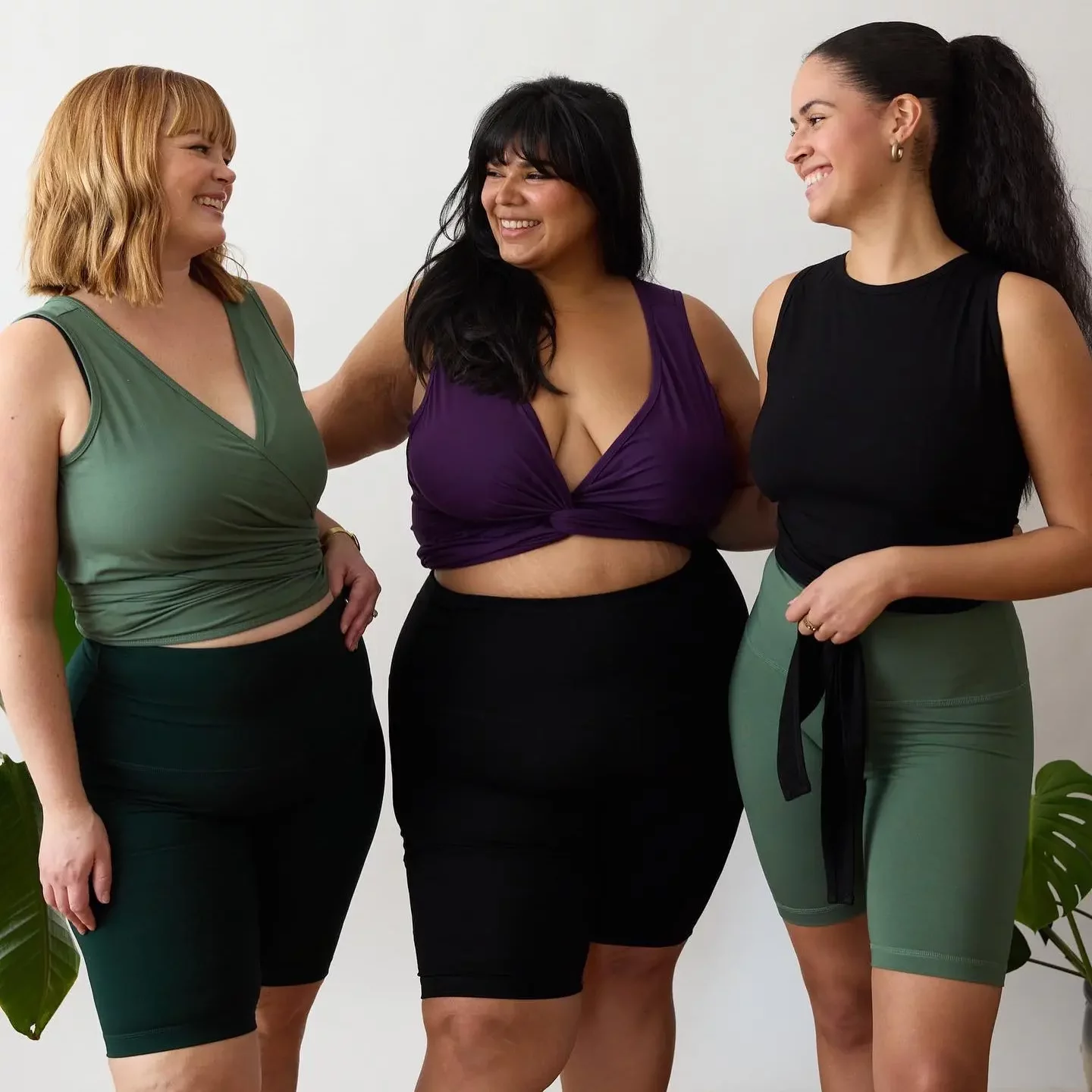 Average price range: $50 – $189
Sizes: XS – 5X
Free Label is an independent, family-owned business offering all the basics and essentials.
Free Label is for you if you're looking for something casual that's perfect for running errands, going to brunch, or even going on a picnic!
This brand might not catch you're eye if you're a fan of bright colors and prints, but they are an excellent choice to stock up on cozy basics (plus, they have nursing-friendly clothes to make moms' lives easier).
---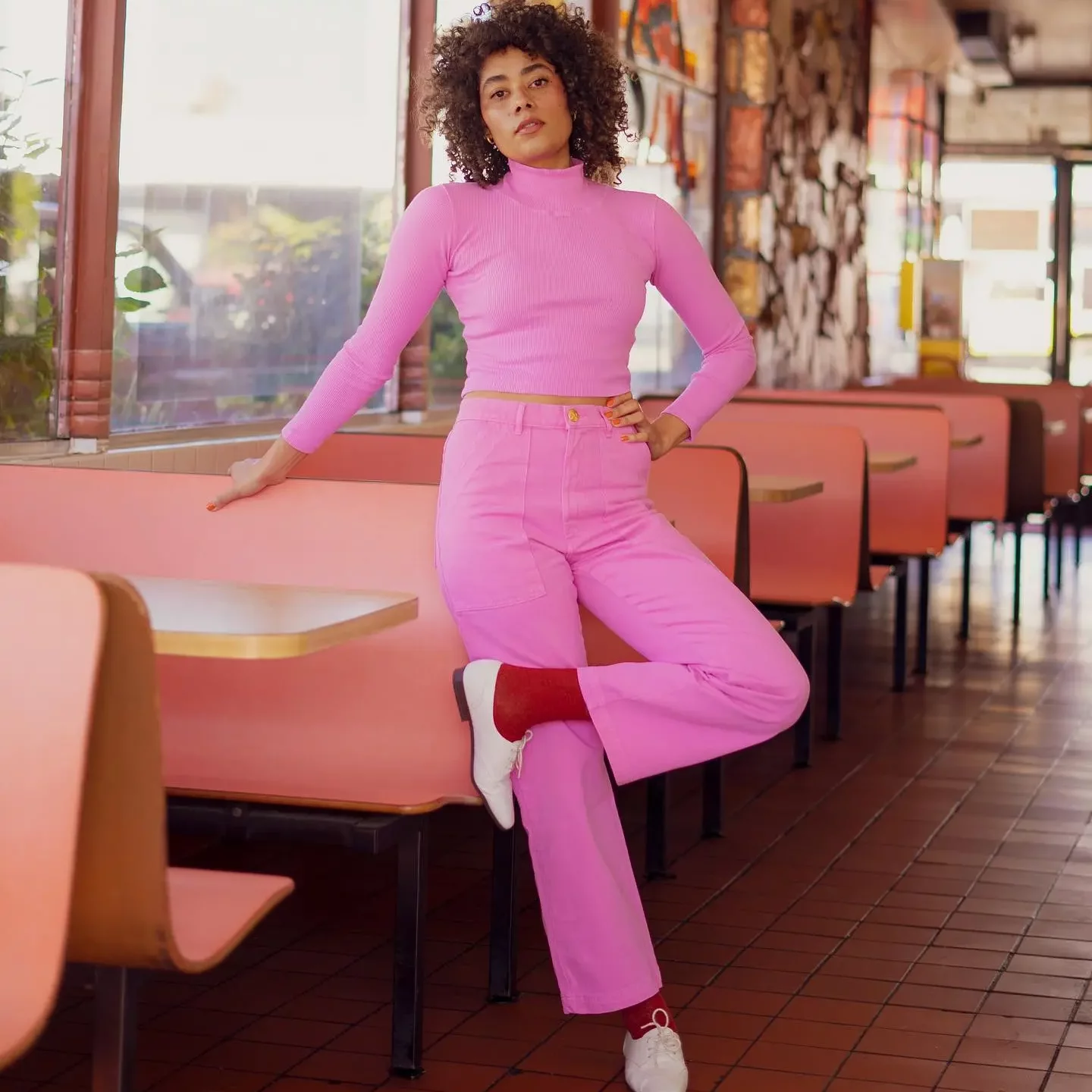 Average price range: $9 – $250
Sizes: XXS – 3XL
Responsibly and locally made, Big Bud Press's apparel is designed and made in Los Angeles, California using a mix of local and USA-made fabrics.
Featuring a blend of organic cotton and recycled acrylic yarns, Big Bud Press creates fun basics and essentials for everyone and anyone!
---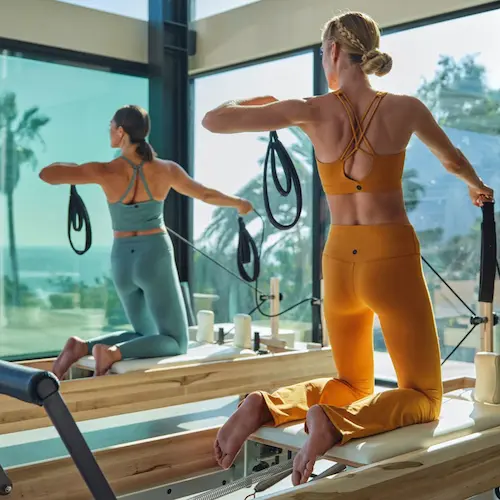 Average price range: $22 – $125
Sizes: XXS to 2X
The making of prAna began in 1992, stemming from a journey to create sustainable and stylish fashion for those who live an adventurous and active lifestyle.
PrAna offers casual and essential apparel for both men and women, so if you're looking to elevate your style to something a little sporty and a lot stylish, check out prAna.
---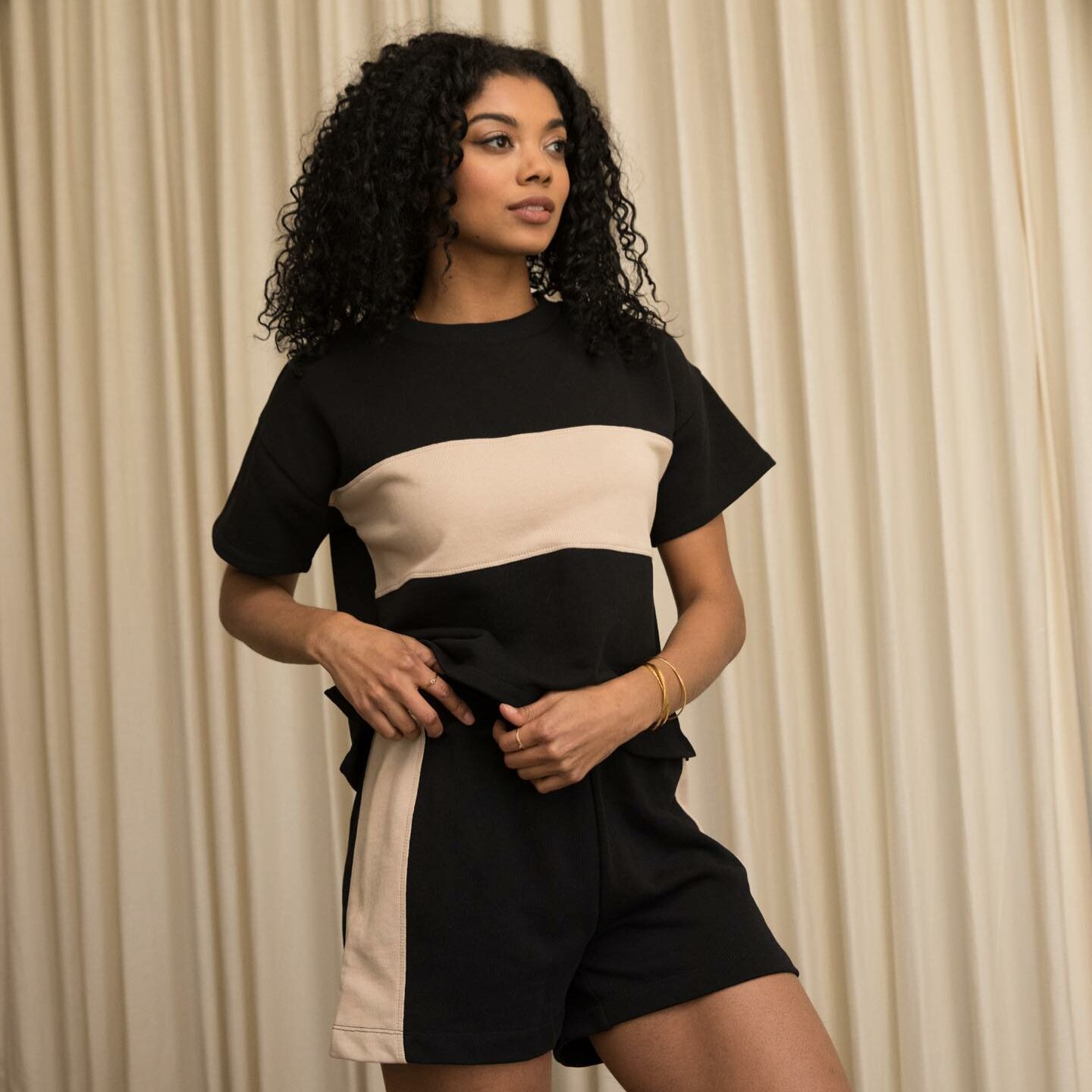 Average price range: $24 – $385
Sizes: XXS – 3X
ABLE is a clothing brand for women whose mission is to create go-to wardrobe pieces that empower women and empowers the women who design and make them.
ABLE's staff is comprised of 90% women, and the company is very set on centering women of all backgrounds and body types.
If you're looking to elevate your wardrobe with essentials and classic pieces perfect for every occasion, give ABLE a go!
---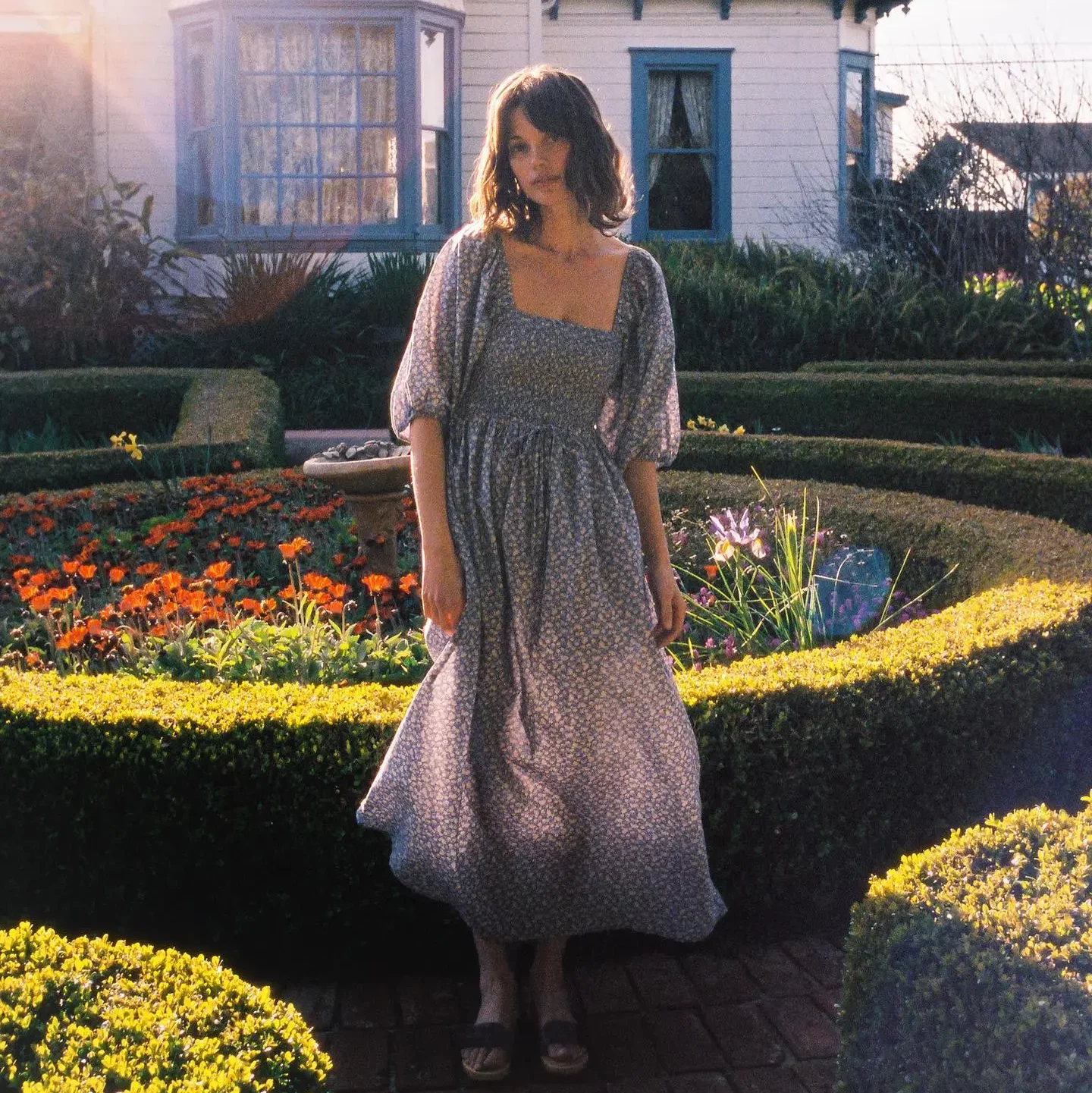 Average price range: $88 – $398
Sizes: XXS – 2X
Christy Dawn is an online clothing retailer dedicated to honoring the earth and its people by offering regenerative, ethical, and timeless apparel and accessories.
If you're into a free-spirited, bohemian, cottagecore style, Christy Dawn could be your new go-to clothing brand.
---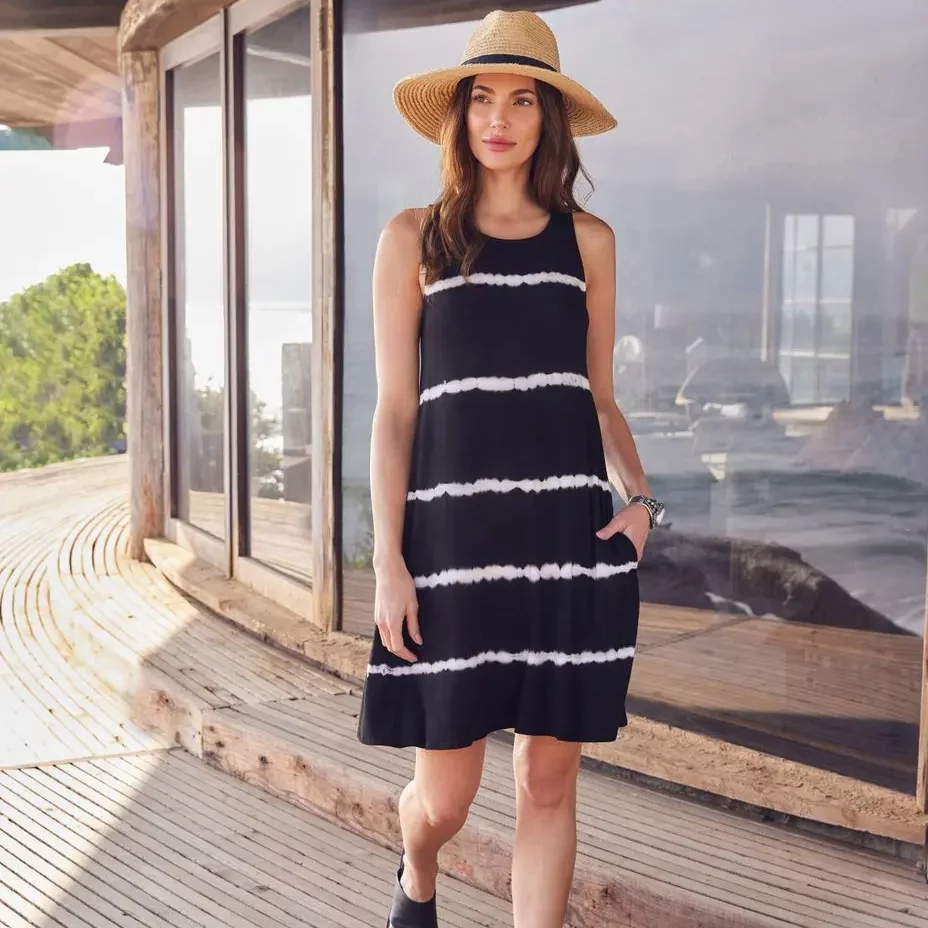 Average price range: $19 – $188
Sizes: XS – 3X
Karen Kane is a women's fashion brand that offers bohemian styles, classy looks, and chic apparel.
Karen Kane is for women who are always on the move, love dressing up, and who need outfits that are perfect for transitioning from the office to the streets.
---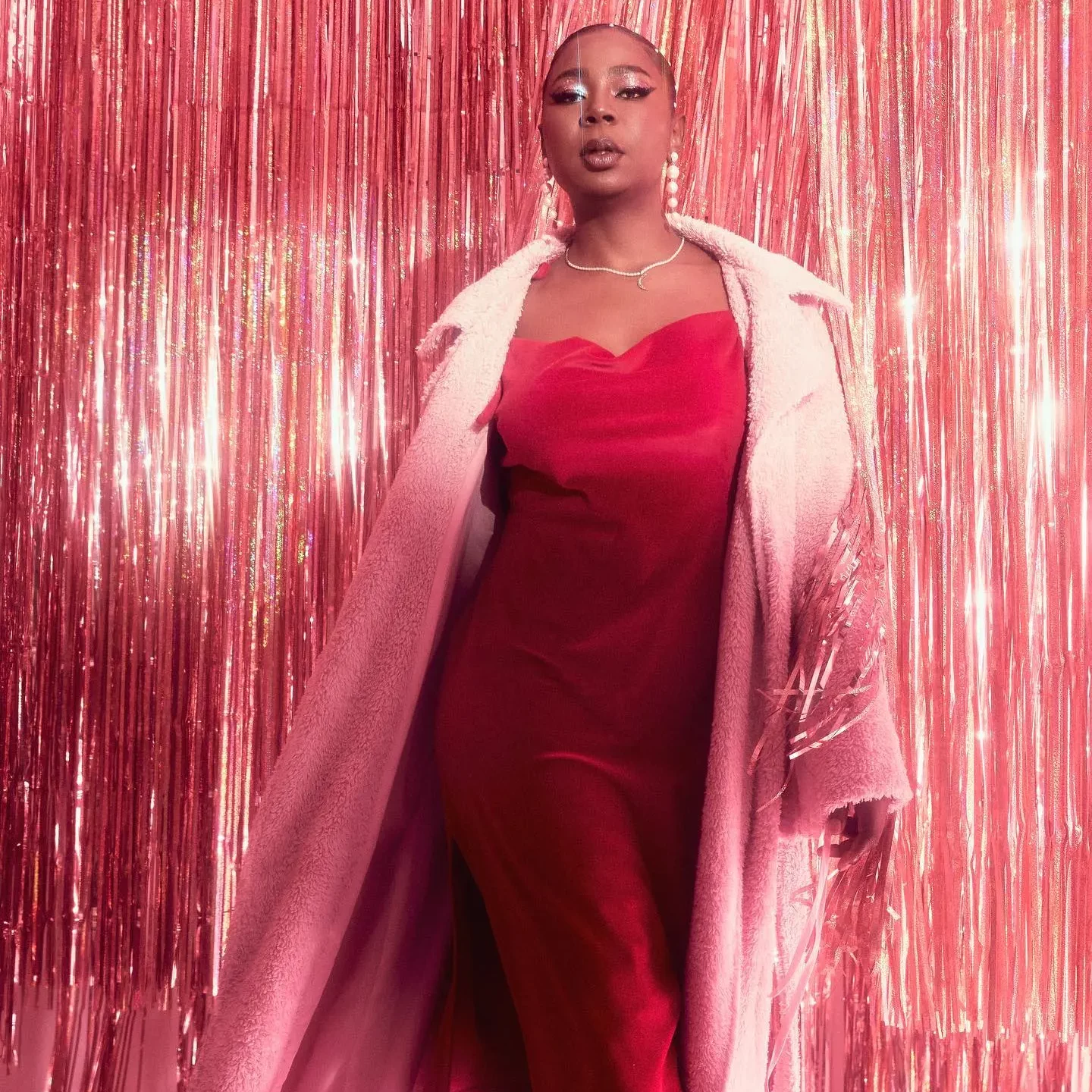 Average price range: $12 – $1,180
Sizes: XXS – 10XL
Sustainable, stylish, and ethical, Loud Bodies is one of the most inclusive clothing brands for women.
Created by founder Patricia Luiza Blaj, Loud Bodies was created to prove that style has no size and can be accessible to anyone anywhere.
---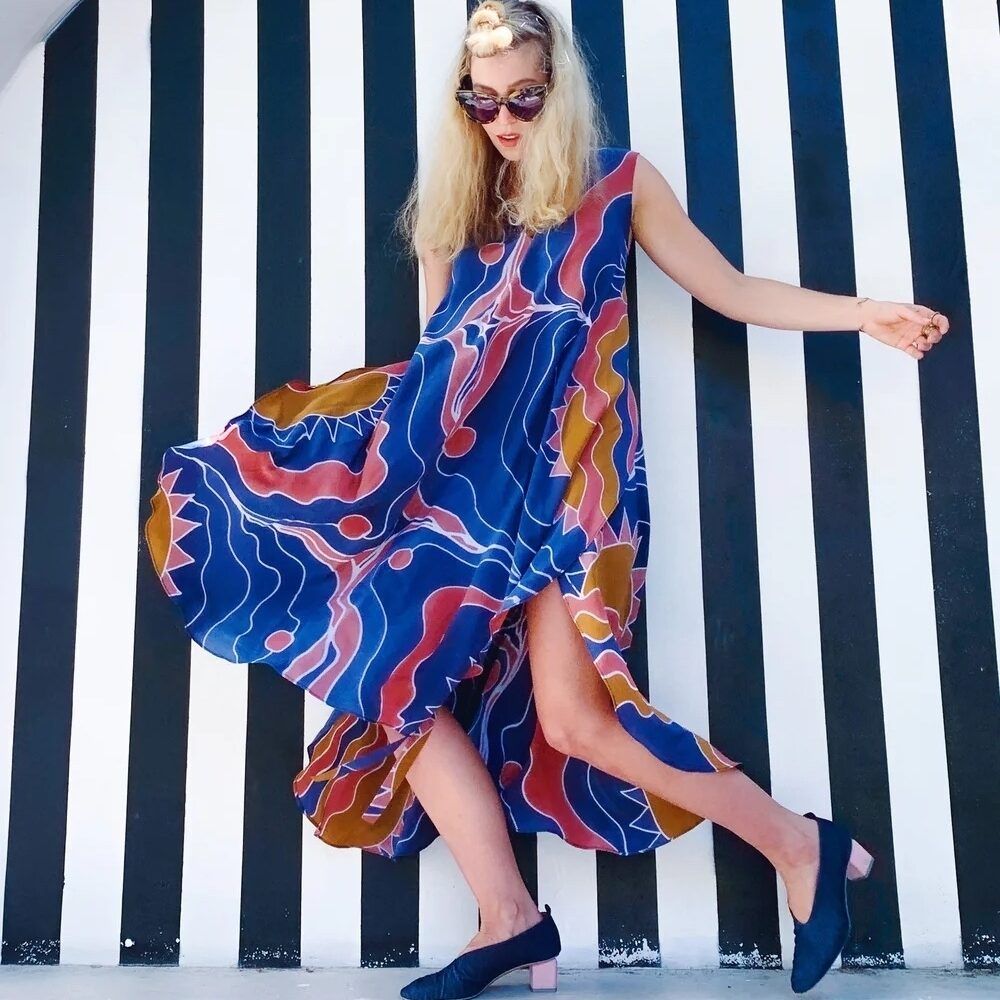 Average price range: $5 – $1,050
Sizes: XS – 6XL
Altar is a clothing company that was founded in 2010. With a brick-and-mortar store located in Portland, Oregon, Altar's mission is to celebrate independent artists and manufacturers across North America.
Altar believes in offering clothing and other goodies that share unique stories that are tied to the designers and artists who create them, so if you're looking for something special, stylish, and inclusive, definitely check out Altar.
---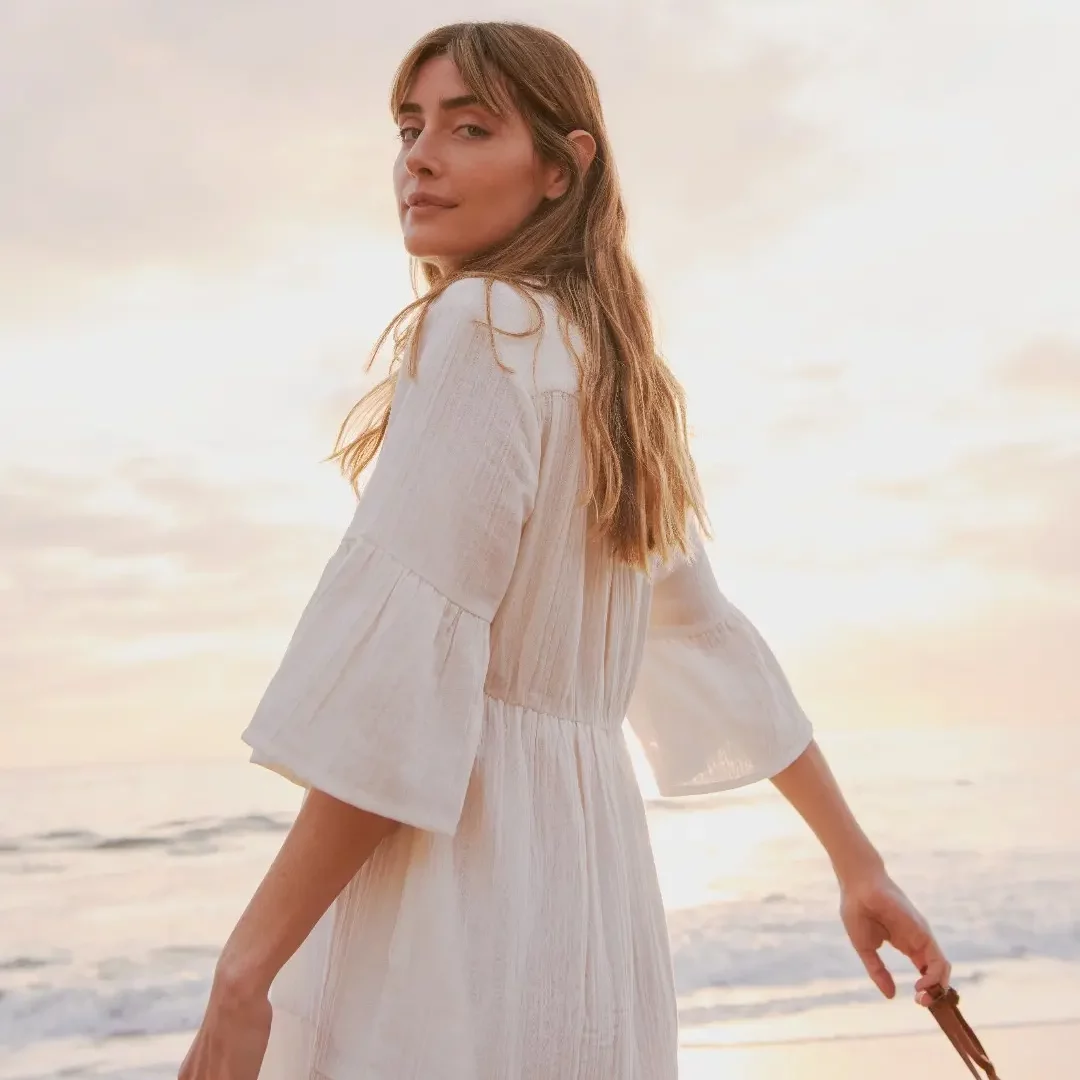 Average price range: $10 – $148
Sizes: XS – 2X
With most items made entirely or partially with organic cotton, Pact offers apparel for men, women, babies, and kids, that are fun, casual, and most importantly, sustainable.
They are one of the most popular sustainable clothing brands around, offering a wide size range that almost anyone can appreciate (plus, they have clothing for men, kids, babies, and even items for the home).
---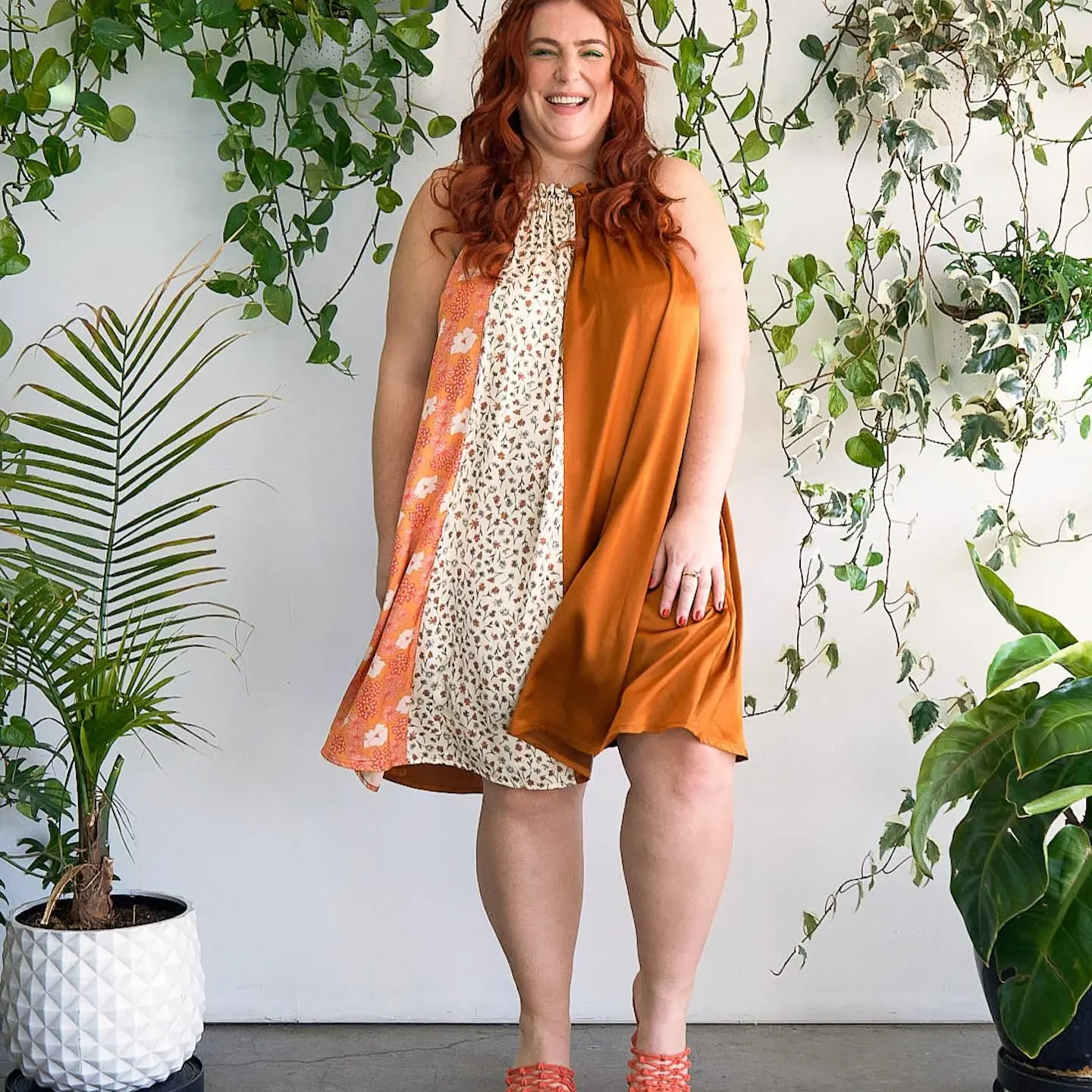 Average price range: $15 – $225
Sizes: 2 – 36
Tamara Malas is fun, quirky, and bold. The perfect brand for those who love expressing their creativity, Tamara Malas was founded in 2018 born from the idea that fashion is for everyone no matter body shape and body size.
Tamara Malas's clothing is handmade ethically and responsibly through close partnerships with small factories. Featuring quirky designs, fun patterns, and bold colors, Tamara Malas is an awesome choice if you're looking for a sustainable brand that offers inclusive sizes.
In Conclusion
We hope you enjoyed our list of sustainable plus-size clothing brands.
These are great options for plus-size bodies looking to shop more responsibly through environmentally-friendly companies.
Feel good and look good while doing your part to help the earth!