State and Liberty have filled a serious gap in the market when it comes to clothing for men with an athletic build. 
Boldness, conversely, pays off, and State and Liberty is a brand that brings so much boldness that you wonder why they aren't making more high-end, heavy-duty products instead of wickedly comfortable and tailor-made clothing.
But if you're hesitant, our State and Liberty reviews should give you a good idea of what you're getting yourself into and if this brand is a good fit for you.


What is State and Liberty?
State and Liberty is a brand that creates high-quality dress shirts for men who have an athletic build.
The founders (Steven Fisher and Lee Moffie) had struggled to find shirts that fit their body types, so they decided to create their own.
State and Liberty shirts are designed to provide more room in the upper body with a tailored waist and stretchy fit, catering to men with a v-shape body type. They're moisture-wicking and lightweight.  
That said, they also offer shorts, coats, sweaters, and more.
State and Liberty Reviews
We were sent products from State and Liberty to review, but our opinions remain 100% honest.
I tried a couple of their Dress shirts and loved them – I found them to be exactly as high-quality as advertised. As someone who has the V-shape body type they make their shirts for, they are
They are extremely form-fitting without suffocating my body, plus they have a nice stretch and are breathable. I have tried other dress shirts for athletic body types and just rarely have good luck – they are often too short, tapered weirdly, or just poor quality.
The State & Liberty Dress shirts are definitely one of the best out there and, in my opinion, are well worth the price.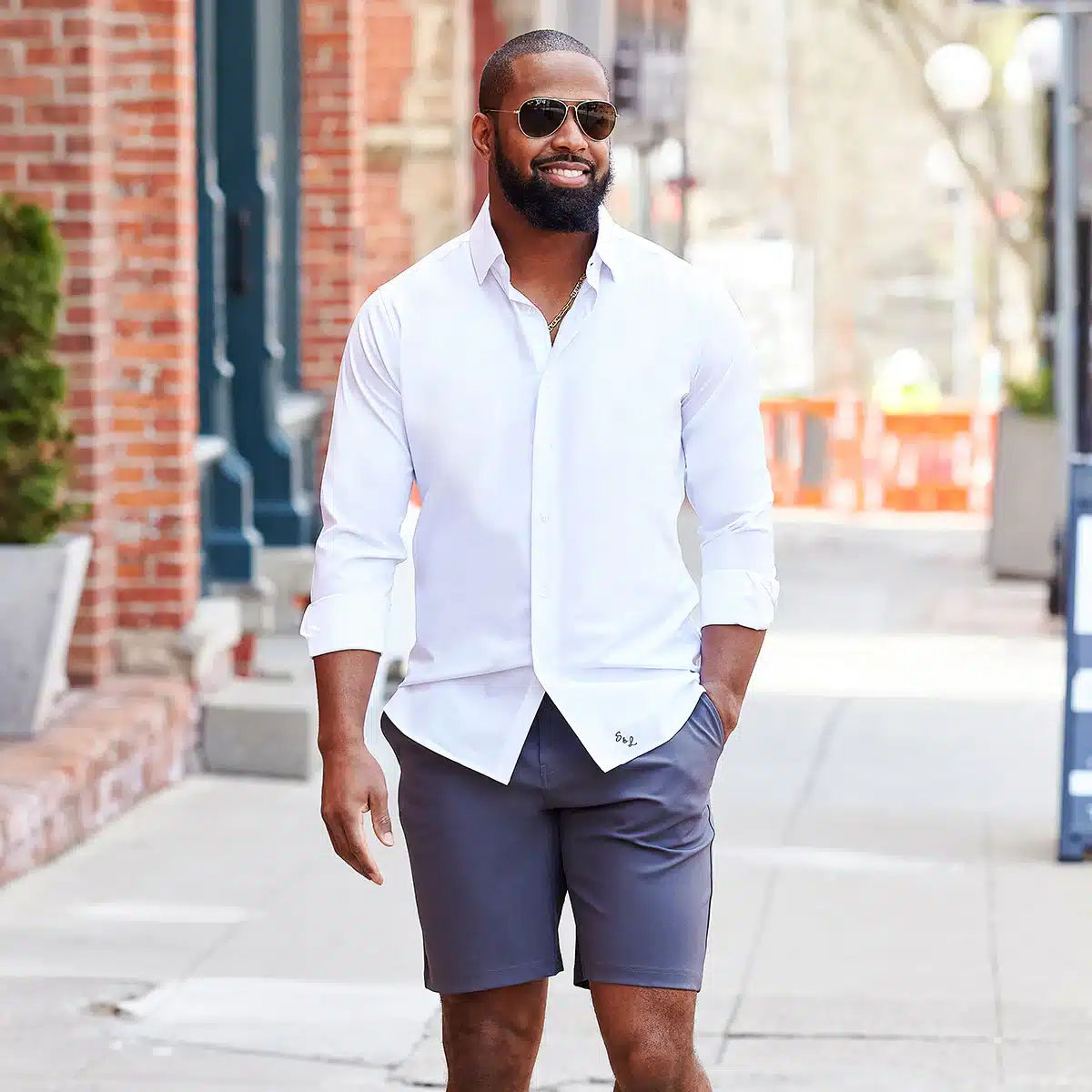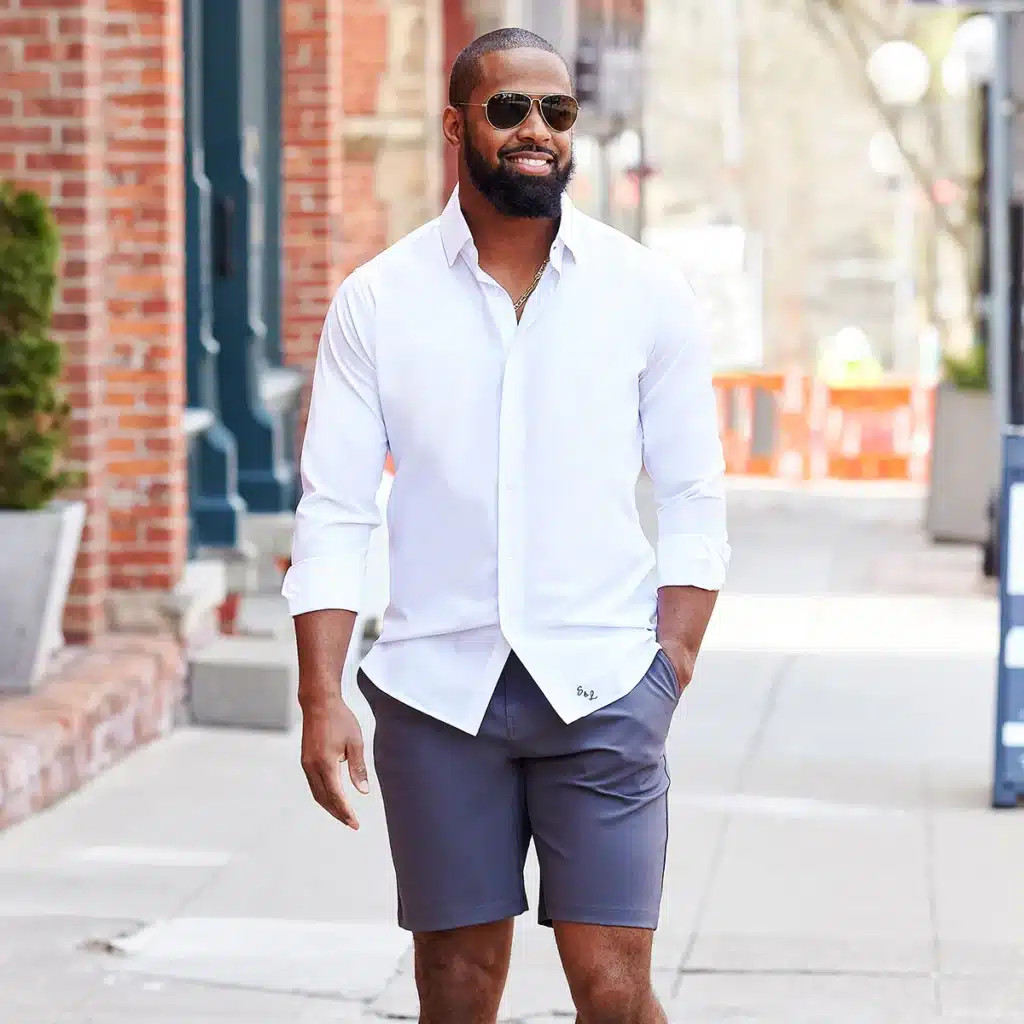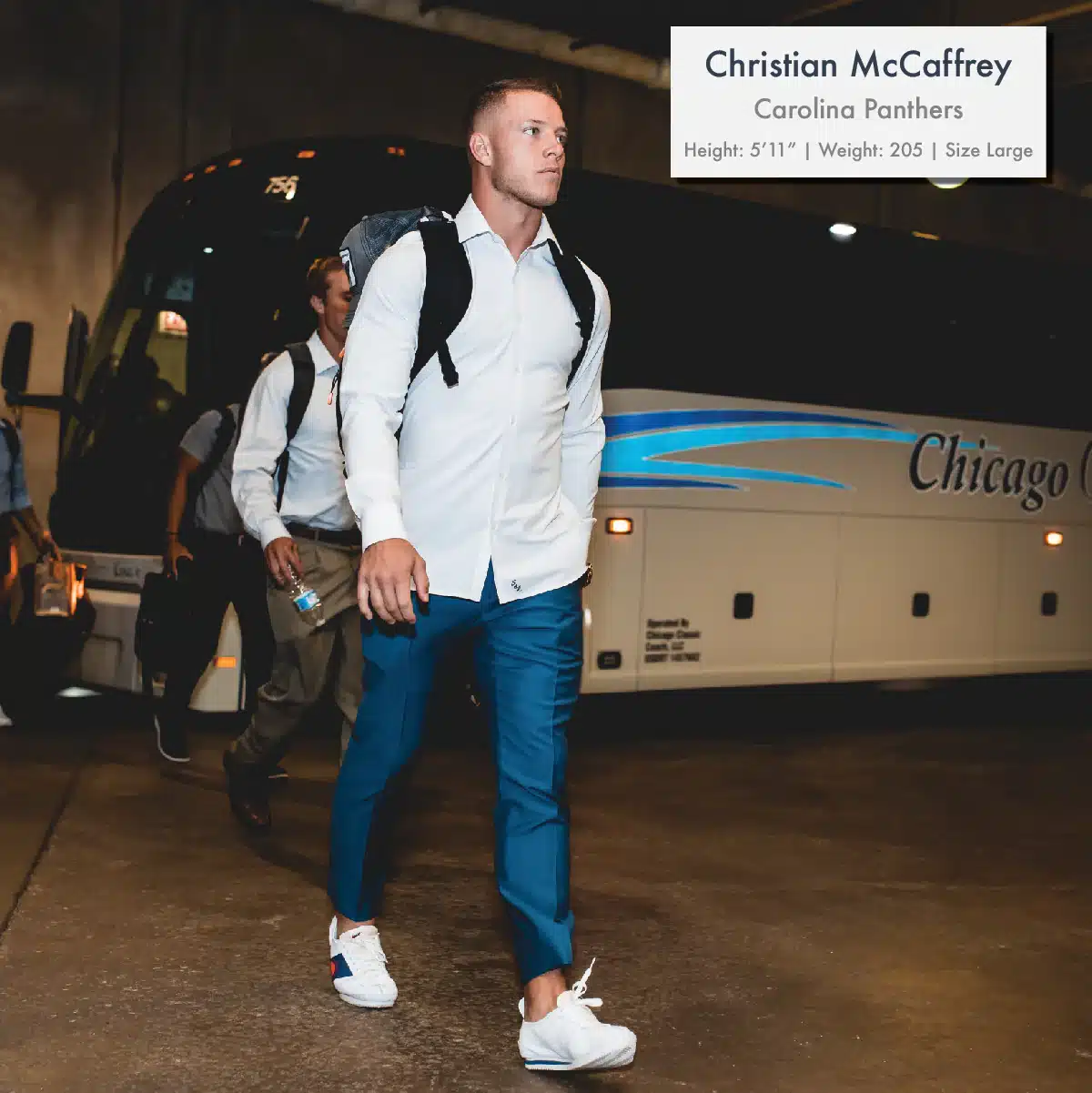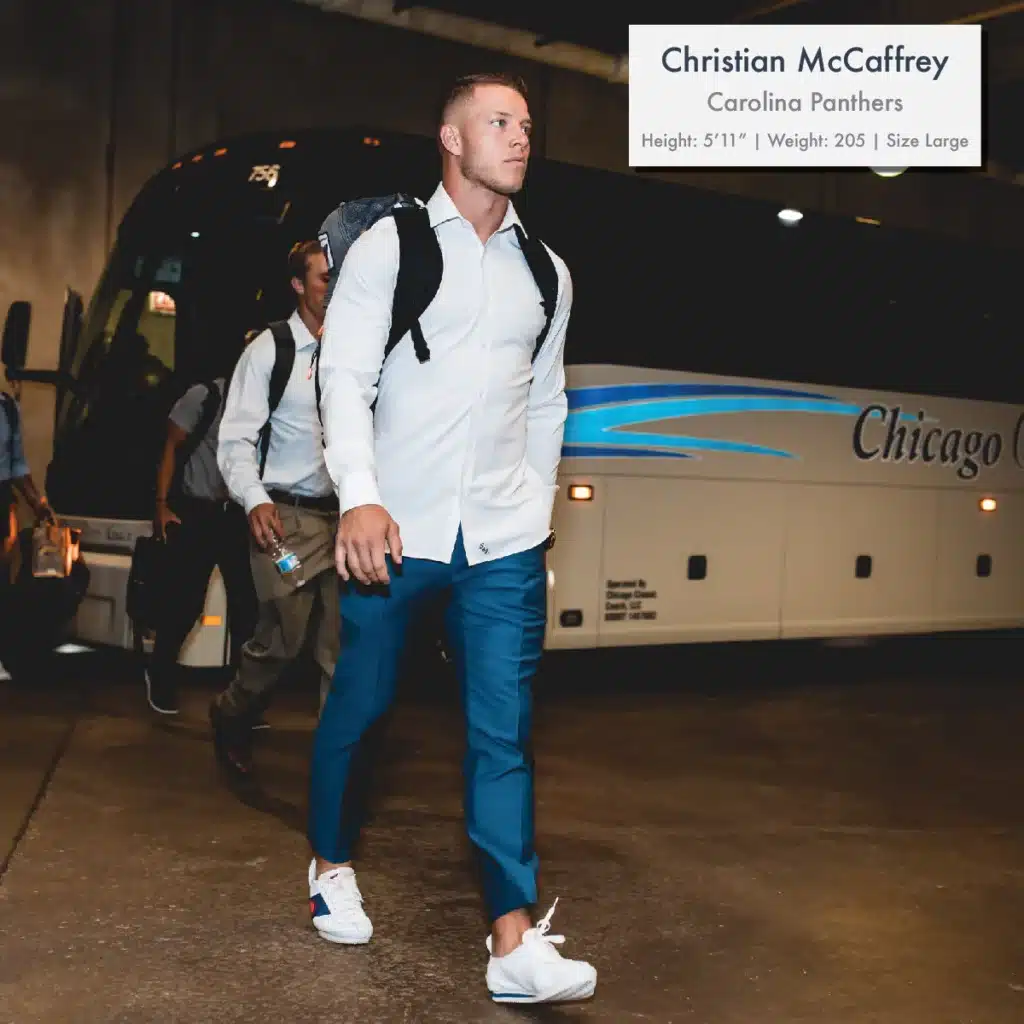 For those that have a hard time finding athletic fits, State and Liberty are here to save the day. I can't tell you how long I've been looking for a brand that caters to a more athletic build. State & Liberty does just that.
Every shirt that was sent had an amazing fit and wasn't too long or short like most athletic-build clothing.
There is some serious variety at State and Liberty for dress shirts as well as casual t-shirts.
The shirts are tapered for athletic fits, in which case the chest and shoulders are broader and slim down going down the stomach and waist.
But they don't stop at dress shirts; their polos and casual shirts are just as high in quality and give the fitness-minded man plenty of options for comfortable wear.
They can stretch and retain shape with damage or wrinkles, so if you ever decide to bulk up your muscle or need to stretch, they'll be able to handle it. No tears, no broken buttons, and still a shirt that conforms to the body of the individual.
Get a little wet? These shirts literally brush it off like Tiger Woods every time he gets in an accident. Let your body stay nice and dry and free from the sweat stink and nasty stains.
And if all that wasn't enough, they also don't need to be ironed. Due to their moisture-wicking nature, the shirts dry without any wrinkles and stay looking first-day crisp.
---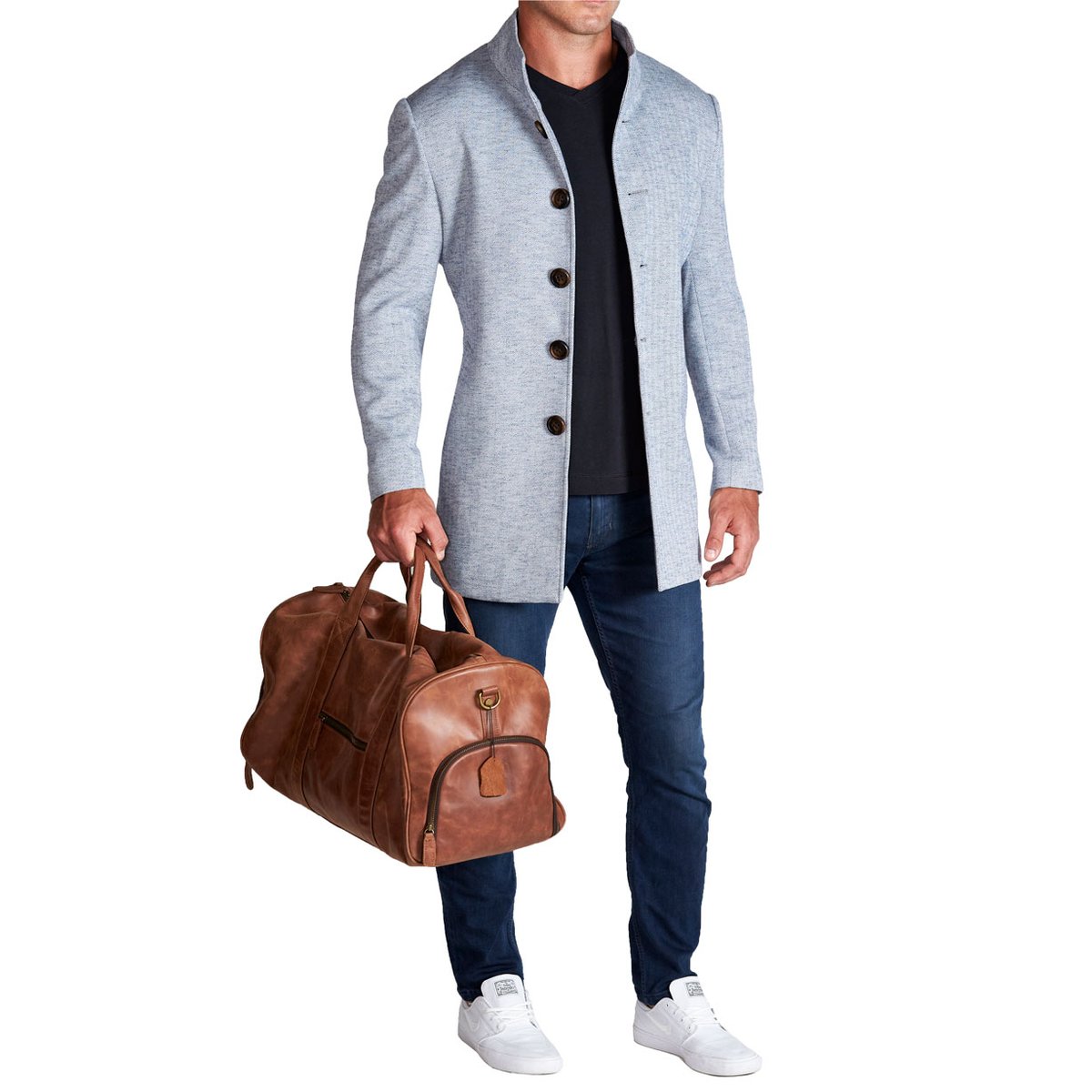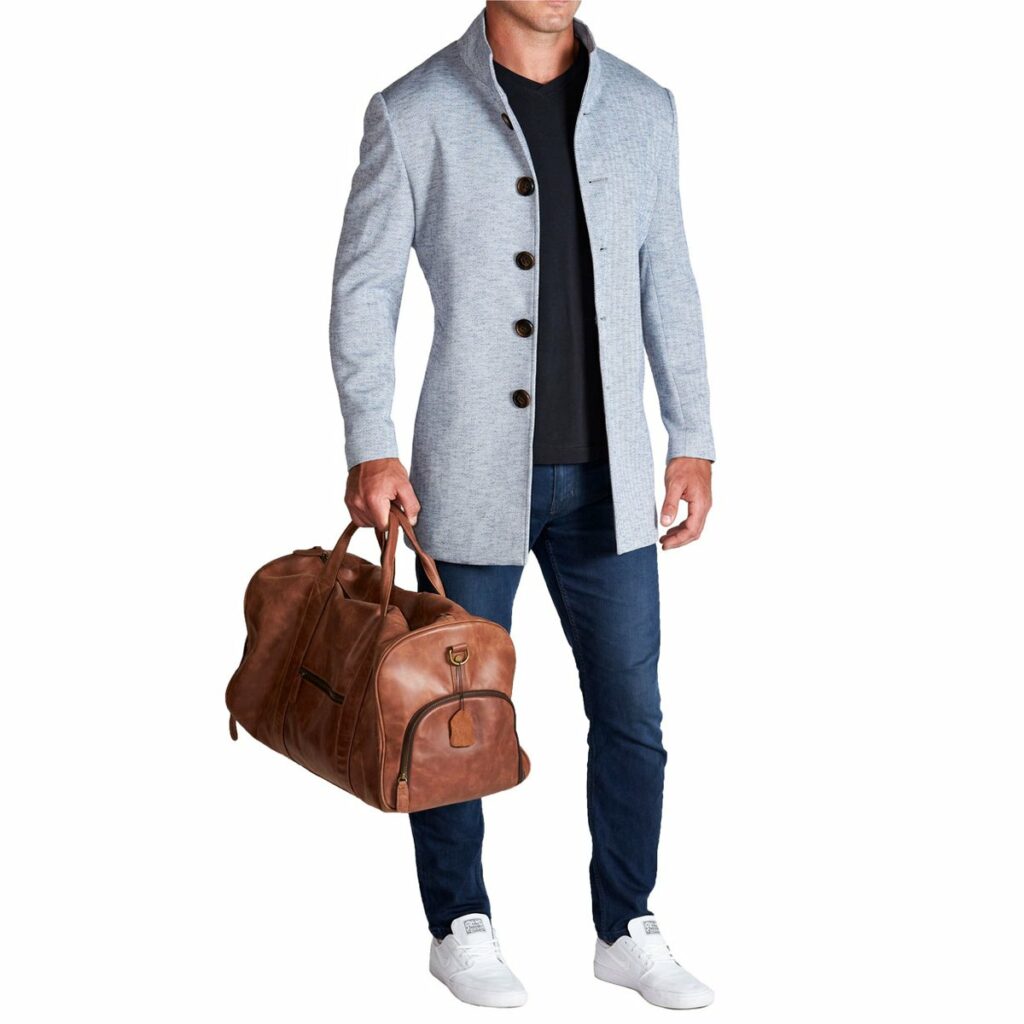 Sweaters, coats, and jackets: the spice of life. State and Liberty didn't feel enough hype from their shirts. So they brought the big guns.
The jackets are real art pieces. Double breasted peacoats and herringbone overcoats outline a professional philosophy: we can get creative, look professional, and never have to sacrifice quality or aesthetics.
There's more color diversity here than in Southern California with solid color navies and blacks contrasted by bright, patterned maroons and crosshatched browns.
And if long overcoats aren't your deal, don't be afraid to scope out the bombers if you're fishing for some attitude.
---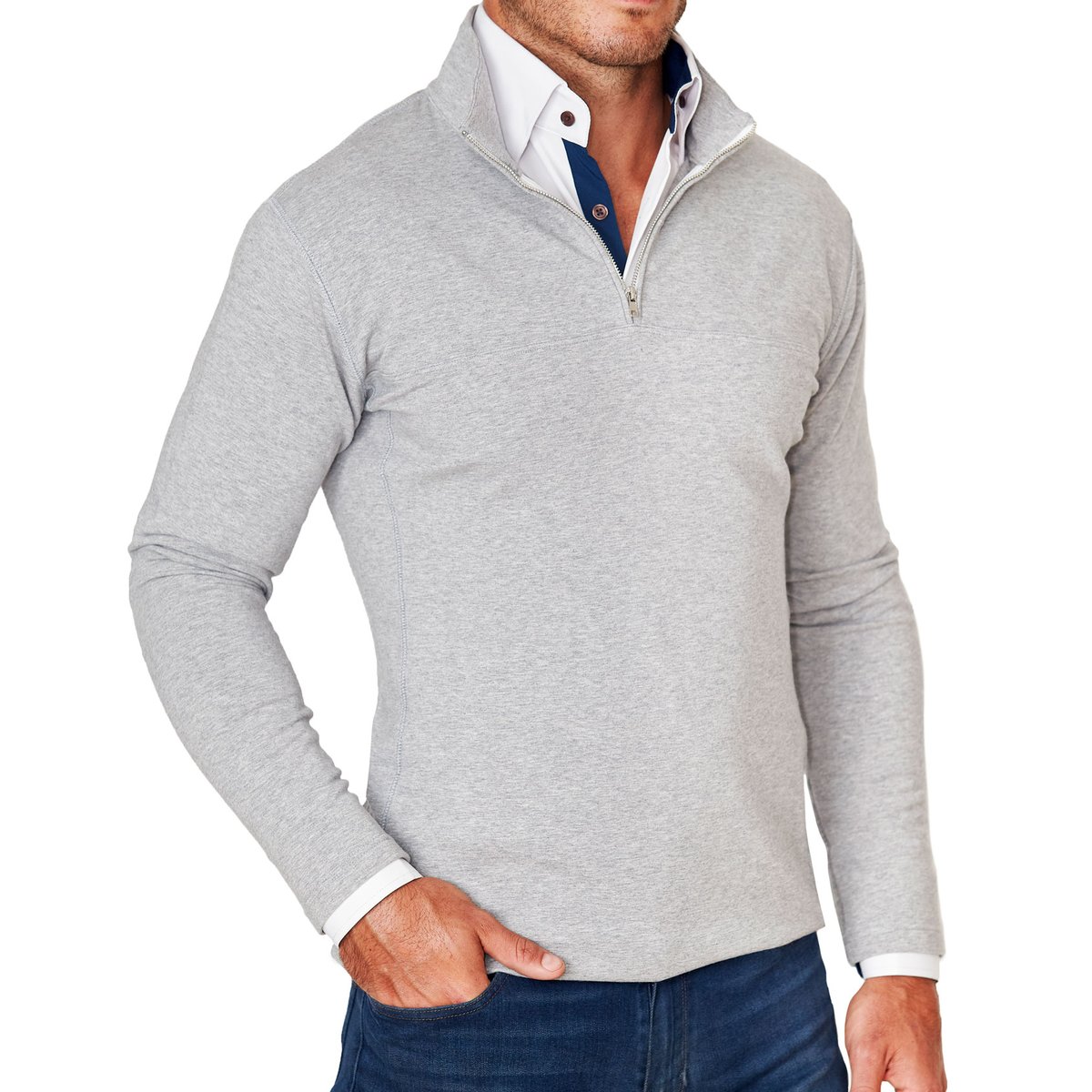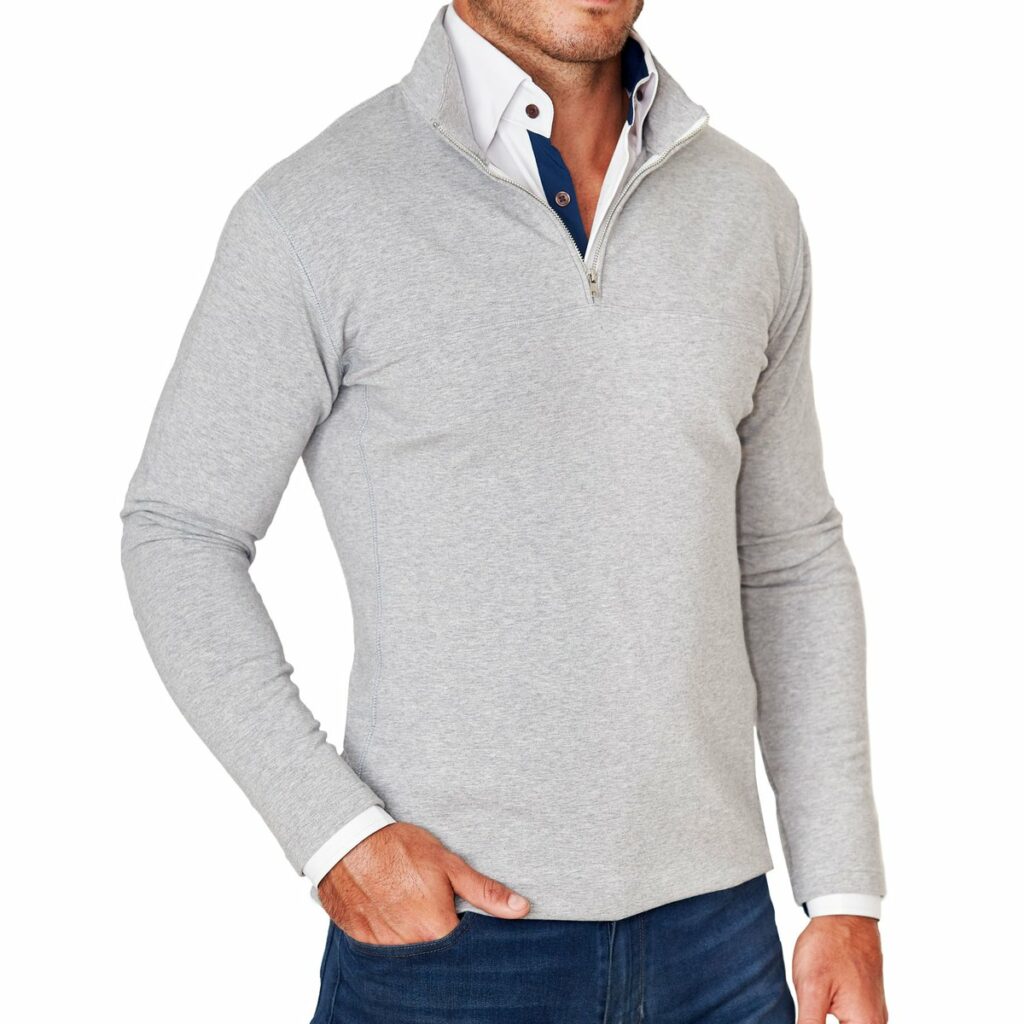 The sweaters are beautiful. V-necks offer the classic prep look, keeping mild in their display so that the fit stays uniform. They also have brown and white accents around the cuff depending on the color.
The hoodies in two tones offer a look that's a bit more casual, while the quarter zips and the bombers do the exact opposite and increase your credibility without ever having to actually do anything.
They squeeze the body snugly though, so if you prefer a looser fit, size up.
What Other Customers Say
Many other State and Liberty reviews state positive points about their shirts. Many of these reviews are professional athletes purchasing these items for their press conference (or potentially being sent/paid to review them).
Hockey stars including Detroit Red Wings center Dylan Larkin proudly display their appreciation for S&L products. The fits stay accurate and the shirts are so comfy, you hardly feel like you're wearing anything.
They even provide a section of Instagram posts that provide direct access to reviewers and people who have purchased the product, giving you a direct line to genuine insight.
We aren't too quick to believe celebrity feedback, so we also made sure to research other State and Liberty reviews from real shoppers who have purchased from the brand. Aside from minor issues, it seems like shoppers really love this brand's shirts.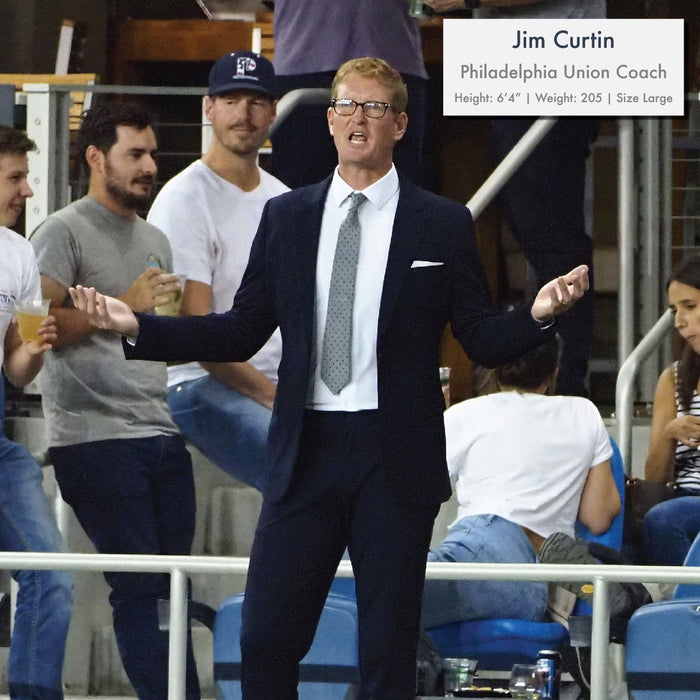 State & Liberty's Athletic Fit Stretch Suits are a dream come true for those packing a little extra muscle. You work hard in the gym to build good-looking physic, why hide it behind an oversized suit?
These suites are designed to show off your physic as well as make sure you're comfortable throughout the day.
I have a wider back than most and the blazer was perfect, it hugged my back and tapered down perfectly. I took the risk and ordered one that was off the rack (it was perfect for me)
If you don't want to risk it you can schedule an online tailoring session with State & Liberty. You also can get it tailored by your own tailor after receiving it.
Other Products
Aside from the products mentioned above, State and Liberty also offer the following:
State & Liberty Return Policy
This company is dedicated to its customers. If it were even legal, they'd probably marry them just to give them more support.
According to their return policy, all unworn and unwashed items are eligible for full refunds to your card or in the form of store credit. Better yet, they will take care of the shipping for you, no out-of-pocket cost. 
You're also given a generous three months to figure out if it fits your needs or not, which is more than your average fashion brand.
It is important to note, however, that clothing purchased and altered through their tailoring services are not eligible for cash refunds and instead can only be offered in-store credit.
However, they can (and will) remake the piece for free if it suits you better.
But what if you do a bit of bulking or lose some weight and past the 90 day date? Then upon fate, your shirt is repossessed to be remade. Free alterations for customers who contact them. Does it get any better than that?
The Final Verdict
Despite peddling wares towards a very niche group of men, S&L seems to have carved out a generous slice of economic productivity with their promotion and product skills.
They are generous with their returns and understand that buying premium products should be backed up with premium service and extraordinary quality. They do not disappoint, the hard work is evident in their very DNA.
After trying them out, we can say their shirts are well worth it if you belong to that group of muscle-bound men.