Ritual Vitamins is a vitamin brand that has blown up over the past few years. With their convenient subscriptions and eye-catching pills, it's no surprise you're curious about the brand. If you're wondering how special a vitamin can really be, keep reading our Ritual Vitamins review to see our experience as well as everything else you need to know about the brand.
What is Ritual?
This is a vitamin brand that offers multivitamins for men and women of all ages (including kids and teens). Their vitamins have a signature look, with yellow liquid and a bunch of small spheres inside the vitamin.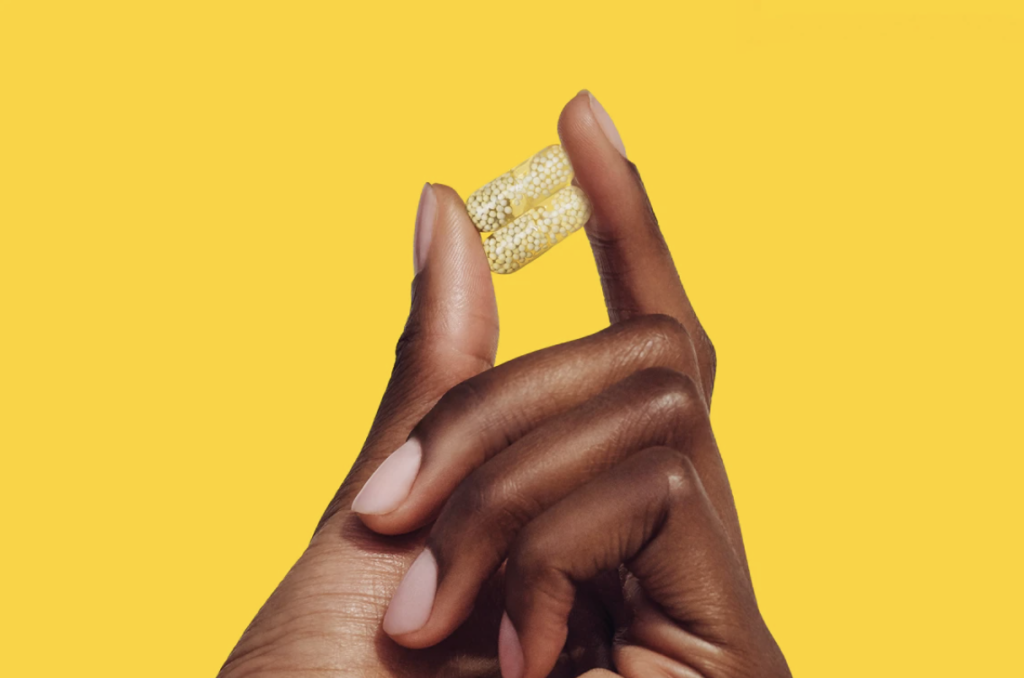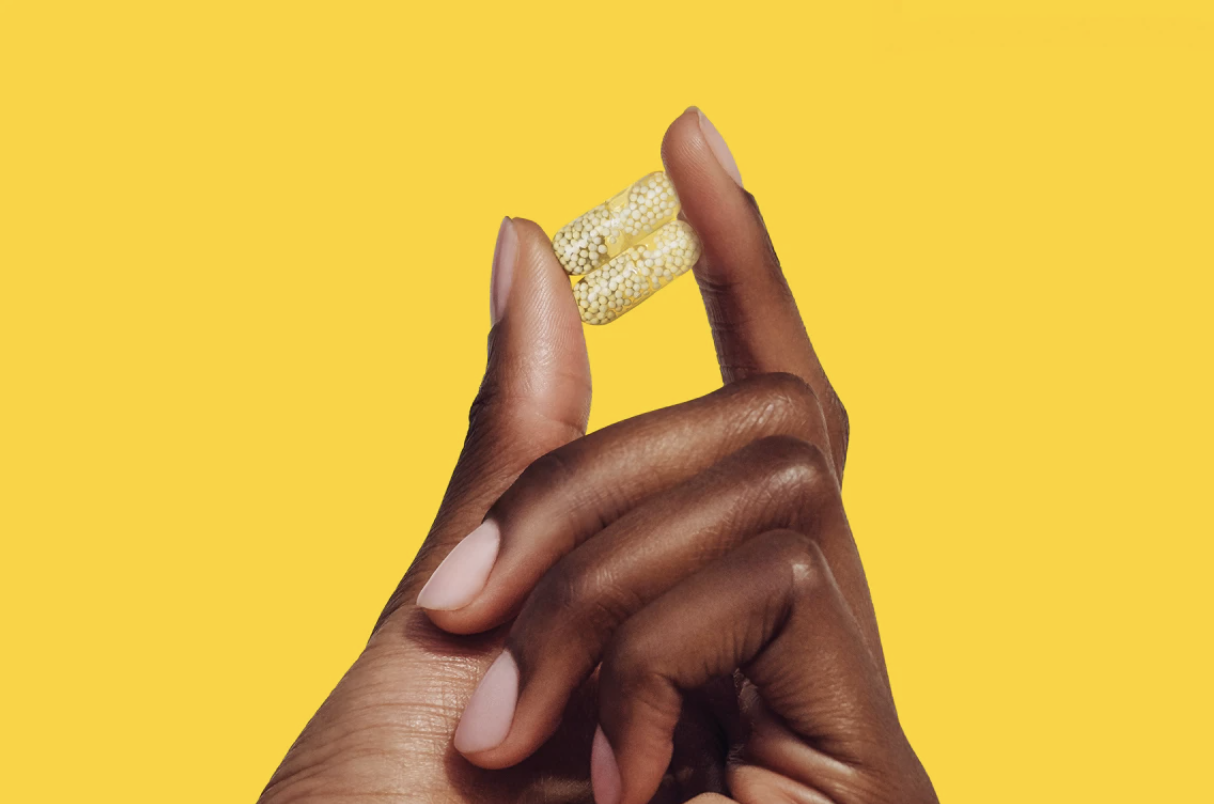 They offer subscription-based vitamin plans that allow you to receive a monthly supply without having to worry about refills.
According to their website, their vitamins are extremely well-researched and backed by scientists. Ingredients also seem to be sourced well (you can read all about this on their Ingredients page as well as more about the brand on their About page).
They even feature a clinical study based on their women's vitamin, which showed an increase in Vitamin D and Omega-3 levels in 12 weeks.
Pricing + Deals
The price of their vitamins depends on which plan you opt for, but they typically cost $30 or $35 for a 30-day supply. Here are some examples of their pricing:
Women's + Men's Multivitamin 18+ ($30)
Women's + Men's Multivitamin 50+ ($35)
Prenatal or Postnatal Multivitamin ($35)
Teen Multivitamins ($30)
You do need to sign up for monthly shipments when signing up, but you can cancel at any time. They also offer a 30-day money back guarantee in case you're not a fan.
They also offer discounted bundle deals that allow you to save $10 if you need vitamins for multiple people in your household.
My Ritual Vitamins Review
When I first subscribed to Ritual, I didn't think it would be anything special. I mean, how special can a vitamin be? That said, I am pretty happy with them for a few different reasons (I've actually subscribed for over a year now).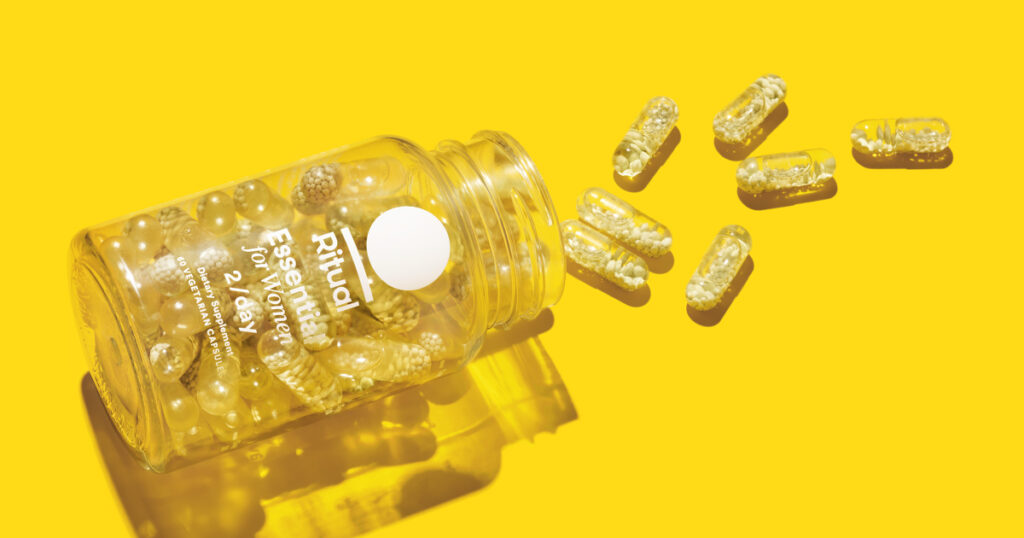 Minty Capsule – When I pop any type of pill into my mouth, I'm usually ready to cringe, but the minty fresh taste of Ritual pills took me by surprise when I first tried them. It's so much better than other vitamins and makes the experience a lot more pleasant. 
No Sickness – The best feature of this vitamin (in my opinion) is the slow-release capsule. Every other multivitamin I have tried makes me feel very sick if I don't take it with food, but that was not the case with Ritual – I'm guessing this is because of the slow-release capsule.  
Essential Vitamins in One Place – Aside from the two key features about, I love that Ritual offers all my key vitamins in one place. I hate taking a bunch of different pills every day. 
Vegan –  Having been vegan for 5+ years, it can be hard to source good vitamins that are also vegan. So, I love that Ritual is 100% vegan.
Convenient Subscriptions – And of course, it's very nice to not have to worry about re-ordering vitamins once I run out. I always seem to forget until I've taken the last pill, but Ritual always comes in clutch with a new package in my mailbox once I run out.
Although I haven't had any of my levels tested to see if the vitamins are actually working, I've enjoyed them otherwise. 
I do wish they had Biotin in their women's 18+ multivitamin since it makes my hair and nails amazing, but I have a biotin vitamin that I take that is more like candy than a vitamin (this one, in particular – you can get it in a huge pack from Costco). 
The only other downside is the fact that their bottles are plastic, which creates a lot of waste since they only offer 30-day supplies. The price may also be a significant downside for some people – it breaks down to about $1 per pill, which is very high compared to other multivitamins.
Aside from that, their vitamins aren't customized towards your specific nutritional needs, which some other vitamin companies offer (such as Care/Of).
Bottom Line – Worth It?
To sum up my Ritual Vitamins review, this is a great brand for me, but I can see why the cost doesn't make sense for some people. Being someone who is vegan, gets sick with other multivitamins I've tried on an empty stomach, and hates taking multiple pills, Ritual checks all the boxes. I don't mind paying the extra cost for the convenience (plus, I don't have to worry about restocking with their subscription). 
They're also more pleasant than other vitamins I've tried. Although you do need to take 2 pills daily, the minty fresh taste makes it beyond easy and I've never felt sick after taking them without food. I love that I no longer have to worry about remembering to take vitamins when I eat, especially since I never eat breakfast. 
You can definitely get a better deal by purchasing all of the vitamins separately or finding a cheaper alternative, but I personally don't mind the higher cost (mostly because they don't make me sick). Their vitamins also seem very well-researched and backed by science, and so far, I've felt great after taking them. 
That said, their vitamins aren't customized towards your personal nutritional needs. If you're looking for something like that, check out Care/Of for their personalized vitamin packs.