Sometimes it's all about life's simple pleasures, and one of them is coming home after a long day and putting on your favorite slippers.
But, sometimes slippers from the local dollar store aren't what our feet deserve, and they're rarely ever sustainable at that. Other slippers are hard and uncomfy, while there are slippers that are flimsy and can barely last a midnight trip to the fridge.
That's where Mahabis comes in, a slipper brand that set out to change the way slippers are viewed and styled.
But are these slippers worth it? Read our Mahabis Slippers review to learn more.
What Are Mahabis Slippers?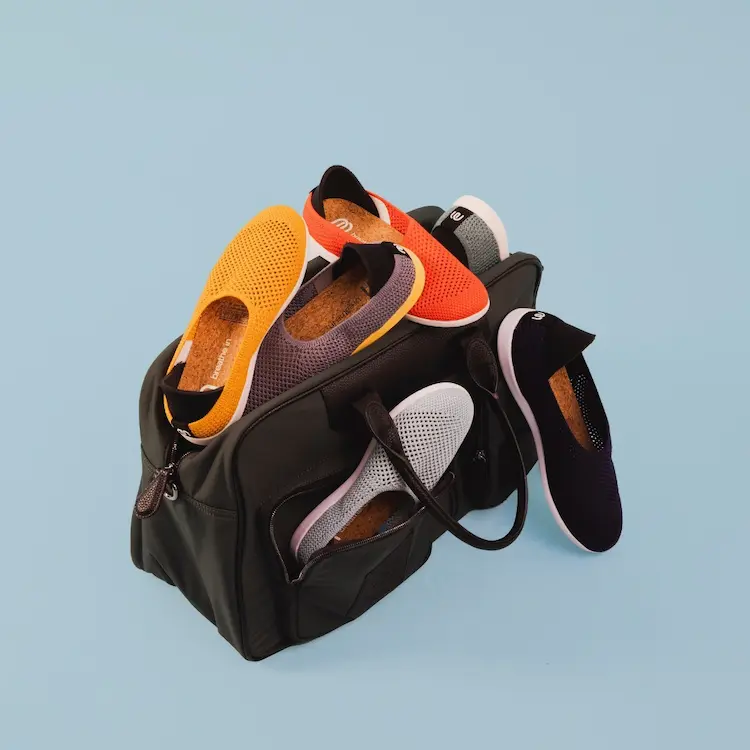 Mahabis is a slipper brand meant to be enjoyed in the comfort of your own home, whether you're doing work or leisure.
Mahabis uses high-performance footwear technology to elevate its slipper designs for a sleek, modern look.
Designed in London and produced in Portugal, these slippers are meant to feel sophisticated and luxurious.
Mahabis Slippers: Overview
Mahabis Slippers offers footwear for women and men. There are all sorts of styles to choose from such as classics and mules, and the brand even offers regular footwear trainers as well.
These slippers are sustainable and are made with responsibly-sourced materials such as rubber ethically sourced from the Hevea tree and organic wool that, when sheared, has no negative effects on the sheep's health and wellbeing.
Mahabis Slippers Review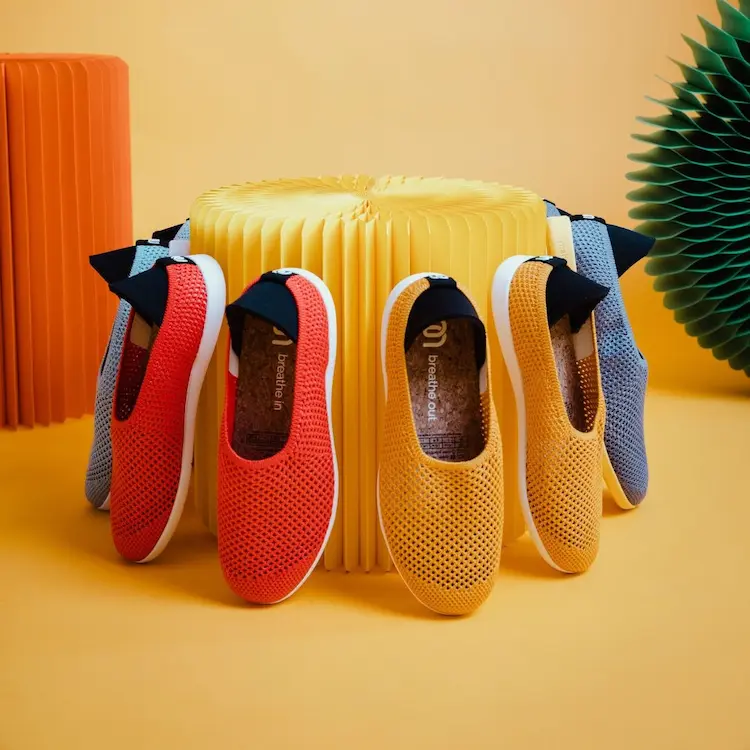 Overall: ★★★★★ 4.5 stars
In general, Mahabis slippers are loved by shoppers and slipper enthusiasts alike. Mahabis are ultra-comfortable, super sleek, and made for modern living.
These slippers are fashionable and are designed to keep your feet happy as you enjoy your time at home.
The only real downside is the cost; it's no secret that these slippers are a bit of a splurge if you're used to whatever cheap slippers you can find laying in your closet. However, you'll definitely notice the upgrade in quality, so the prices are worth it for many shoppers.
Price: ★★★★ 4 stars
Mahabis slippers' prices range from $110 to $135, which is a little pricey for slippers at first glance.
However, when looking at how these slippers are made and the quality of materials used, we'd say it's a decent price for sustainable, ethical, and ultra-comfortable slippers.
Quality: ★★★★ 4 stars
Shoppers cannot stop talking about how soft and comfortable these slippers are — which they should be considering they're made from 100% organic wool in the lining to keep your feet warm and toasty.
The slippers have contoured footbeds for extra support with premium felt uppers, and are made with a neoprene heel to keep your foot in place.
Some of the critiques Mahabis slippers have received, though, have to do with pilling, heel slippage, and the slippers pulling down socks.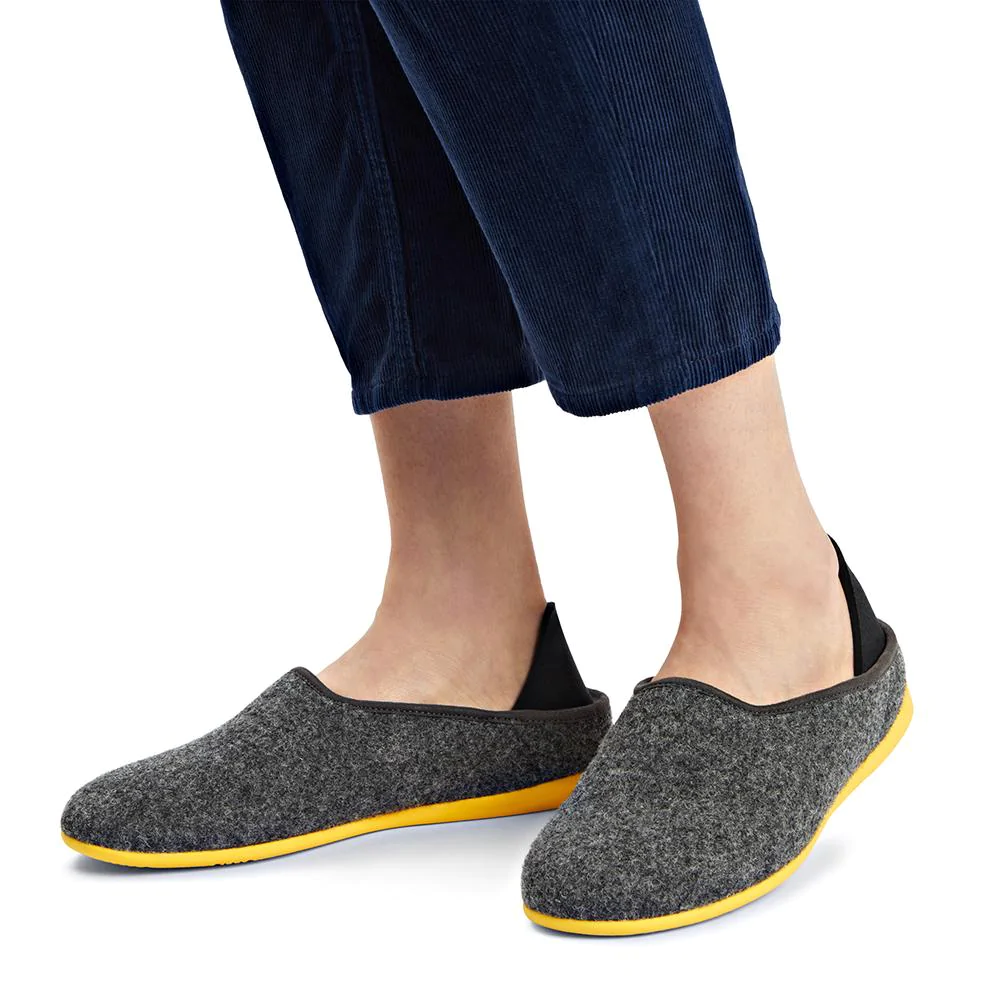 Mahabis Classic Slippers are priced at $115 and come in nine different colors so you can find a pair that is fitting to your taste and style.
These slippers come in sizes ranging from size 4 to size 12.5 and come with 100% wool lining and a pared back.
The lining is able to regulate temperature, meaning these slippers will keep you warm in the winter and cool in the summer! Even better, the rubber soles are easy-to-clean and don't limit you from wearing your Mahabis outside.
---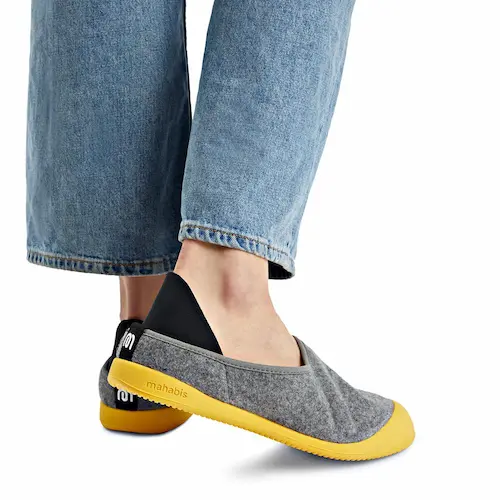 A little pricier than the Mahabis Classic Slippers, the Mahabis Curves are $135 and come in ten different colors.
The difference between the Mahabis Curves and the Mahabis Classics isn't that drastic, but along with having an adaptable foam footbed, the Mahabis Curves have a durable natural rubber sole meant for shock absorption and an improved grip. These are an excellent choice for those who need a little extra support.
Like other Mahabis Slippers, the Curves have 100% wool lining and premium felt uppers for the ultimate comfort.
---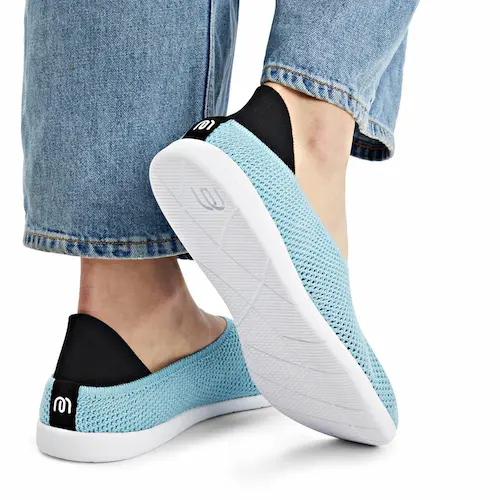 If you're not sold on wearing wool all year round, especially during summer heat waves, Mahabis figured out a solution.
The brand's Breathe Slippers carry the same functions as its other slippers, but with a moisture-wicking cork footbed and an upper made with plant-based fibers that are gentle on the skin, biodegradable, and long-lasting.
These slippers will carry you throughout the summer, whether it's inside your house or to the garden, backyard, or balcony. These slippers come with an EVA sole that flexes as you walk so that you can always feel supported.
---
Return Policy
Mahabis Slippers has a 30-day return policy. Shipping costs will be deducted from your return, and Mahabis Slippers ask for returning items to be sent unused and in fresh-box condition.
Additionally, Mahabis Slippers offers free exchanges! So if you got the wrong size or you want a different color, Mahabis will gladly fulfill your request for an exchange.
FAQs
Do Mahabis make your feet sweat?
Wool is naturally odor-resistant and the wool is very breathable, so sweaty feet shouldn't be an issue. However, if you live in super hot climates, we'd recommend getting their Breathe slippers.
Are Mahabis durable?
Yes, Mahabis are very durable slippers that are made with high-quality materials. These slippers are made with the same technology used on high-performance shoes like shock-absorbing soles.
Do you wear socks with Mahabis?
This is totally up to you. Wearing socks isn't necessary, but if you want to feel even more warm and toasty, you absolutely can. 
Does Mahabis run big or small?
Some customers report their slippers ran a little small when wearing them with socks, so if you're in between sizes, we recommend sizing up.
Where are Mahabis made?
Mahabis Slippers are designed in London and made in Portugal. 
The Final Verdict
Mahabis Slippers are definitely innovative in design, and we think they are totally worth checking out. If you want a slipper that'll last and will look super sleek and stylish, Mahabis is definitely for you.
Treat yourself (especially your feet) because you deserve it and life is too hard to not have some luxury in your life!
Mahabis Slippers Alternatives
RELATED: 16 Best Online Shoe Stores Out There