Curious to see if Madison Reed hair products are worth it? Keep reading our in-depth Madison Reed reviews to find out!
These days, it seems as though we're doing everything from home, and that doesn't exclude haircare. Even though going to the salon to have your hair professionally colored is a nice treat, it's not always attainable.
Luckily, reaching for at-home hair color has never been easier, especially with brands like Madison Reed on the market. But, how do you know which hair dyes will give you high-quality color versus typical box-color dullness? Ahead, we'll dive into our *unsponsored* Madison Reed reviews and whether or not their hair color products are worth it.
What is Madison Reed?
Founded by Amy Errett in 2013, Madison Reed is a company that makes luxury haircare products at affordable prices, including permanent hair dye, highlighting kits, root touch-ups, and more. You can buy their products separately through their website, or even at places like Ulta and Amazon.
If you frequently color and treat your hair however, this company also offers subscription plans delivered right to your door to make coloring your hair easy and accessible. Plus, they also have a limited number of hair color bars throughout the country where professionals color your hair for more affordable prices and quicker sessions than a typical salon.
Madison Reed Overview
Madison Reed is different from other at-home hair coloring kits in the way that they are cruelty-free, Leaping Bunny certified, and only offer 8-free products, meaning they are free from 8 potentially harmful ingredients often found in hair care and skincare products. These ingredients include ammonia, parabens, PPD, phthalates, resorcinol, gluten, sodium lauryl sulfate, and titanium dioxide.
Even better, they pack their products full of ingredients that nourish hair like argan oil, keratin, and ginseng root extract.
Madison Reed Membership
A unique Madison Reed membership comes with a slew of great benefits such as:
More than 15% off each box color
Auto delivery when you need it
Birthday gift
Free chats with professional colorists
A deluxe, multi-piece kit
No annual membership fee
Free shipping on your first order
Pause or cancel at anytime
Plus, you can upgrade to an Unlimited Roots membership for $60 a month to receive a free gloss service every 6 months, 20% off other hair color bar services, 10% off retail products, and a free blow-dry when you sign up!
Madison Reed Reviews
Below, we'll break down some of Madison Reed's most popular products to give you insight on how each product holds up, plus we'll see what other customers had to say about their experiences.
Overall: ★★★★ 4 stars
According to Madison Reed reviews, most customers are happy with the quality, price, and effectiveness of their products. Although, some customers mentioned hair loss after using the products.
Price: ★★★★ 4 stars
While Madison Reed is known for high-quality, affordable hair care products, their prices differ depending on what you buy. Their permanent hair dye clocks in at $22 a bottle, their color gloss at $25, and their highlighting kit at $36, to give you an idea.
Quality: 4 stars
Most customers say that Madison Reed offers high-quality products that give natural-looking results.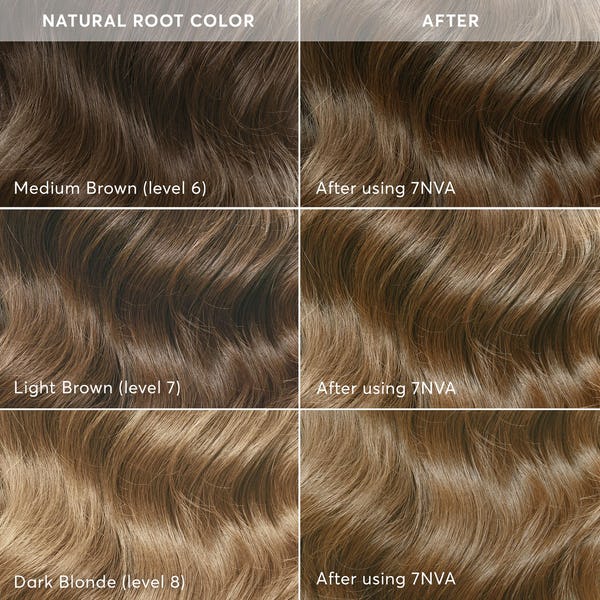 Price: $26.50, or $22 with membership
This is probably Madison Reed's most-known product, with over 55 shades to choose from. Their permanent hair color is free of harsh ingredients like parabens and ammonia for a nourishing, beneficial hair color solution.
Because their permanent hair color is made without harsh ingredients, this results in healthy, shiny, smooth hair you can feel good about. Not to mention, this product comes with everything you need to get started (including instructions, cleansing wipes, a cap, and gloves).
Note: Before you apply their hair dye at home, make sure to watch their instruction video as well (we've shared it below).
---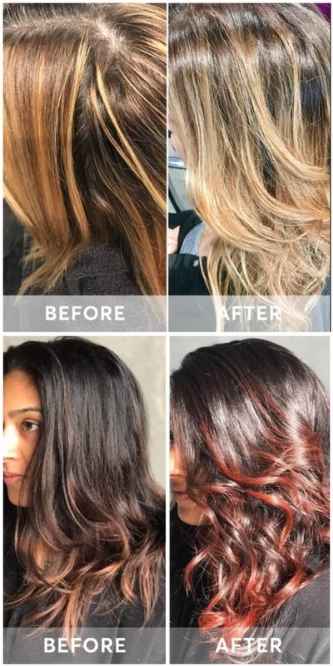 Madison Reed's Color Reviving Gloss didn't win Allure's 2020 Best of Beauty Award for nothing. This sheer tint of semi-permanent color enhances faded color, adds shine, and can either cancel out brassy tones or warm-up color for dimension.
You can either apply this gloss on your mid-lengths and ends after touching up your roots, or you can apply from roots to ends to give your hair an overall color boost between colorings.
---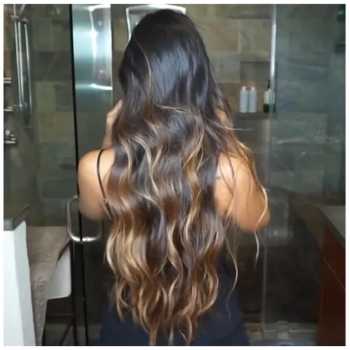 Price: $45, or 36 with membership
For natural-looking balayage highlights that you can apply at home, pick up Madison Reed's highlighting kit.
Giving yourself highlights at home might sound nerve-wracking, but Madison Reed makes it easy with their 2-step process and fool-proof application tool.
This award-winning kit provides salon-quality highlights without any spots or stripes. It's offered in 5 different shades, plus comes with everything you need like the highlight formula, toner, and shampoo and conditioner.
---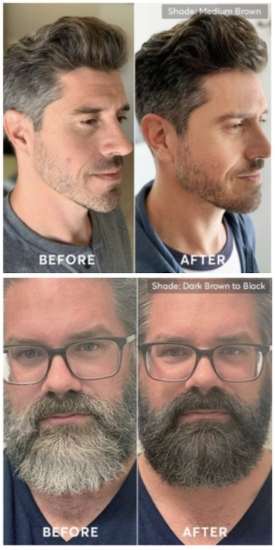 Price: $25, or $20 with membership
Madison Reed also makes hair color specifically designed for men's hair and beards called Madison Reed MR. It claims to give a natural look while reducing gray hair.
Not to mention, this product is super easy to use. All you have to do is apply the color gel to dry hair, apply the color activator, then wait 15 minutes to rinse and shampoo.
It comes in 5 different shades for subtle, natural color.
Madison Reed Customer Reviews
Although Madison Reed has customer reviews on their website, we've searched the web for other helpful reviews as well from places like Reddit and Trustpilot. Keep reading to see what other customers had to say about their experience.
Overall, here are the top points of feedback we saw from other reviewers:
Easy to use
Affordable (compared to hair coloring at the salon)
Smells good
Great color
Hair looks and feels healthier
A few reviews said they experienced hair damage and/or hair loss
"It smells pleasant, hair looks healthier, and easy to use. Love the color. I hate going to a salon for hours, so Madison Reed is great for me." – sassiestcassiest on Reddit
"I finally gave in and used a box I'd bought on a whim ages ago. I was trying to be patient, but my moussy brown and gray roots were driving me nuts. Personally, it worked extremely well for me and the color is prettier than before." – sweaterpuppiez on Reddit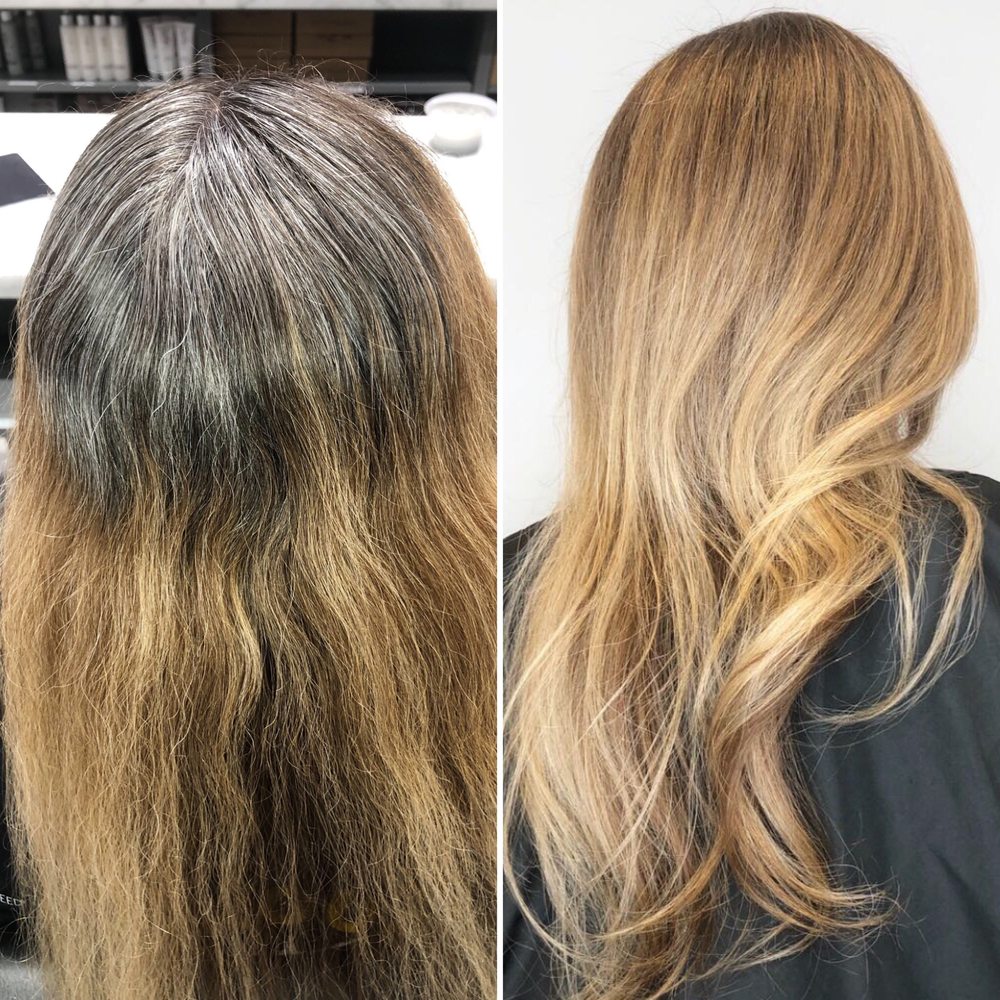 "I've been coloring my hair for years, both at the salon and using do-it-yourself hair color. I had hoped to find something that would be more gentle in my hair, but my hair became dry and brittle" – Diana on Trustpilot
Madison Reed Color Chart
If you're not sure which of their 55+ color shades to choose from, Madison Reed makes it easy with this in-depth color chart.
Even more, you can take their color match quiz to be matched with your perfect hair shades, depending on what you're looking for.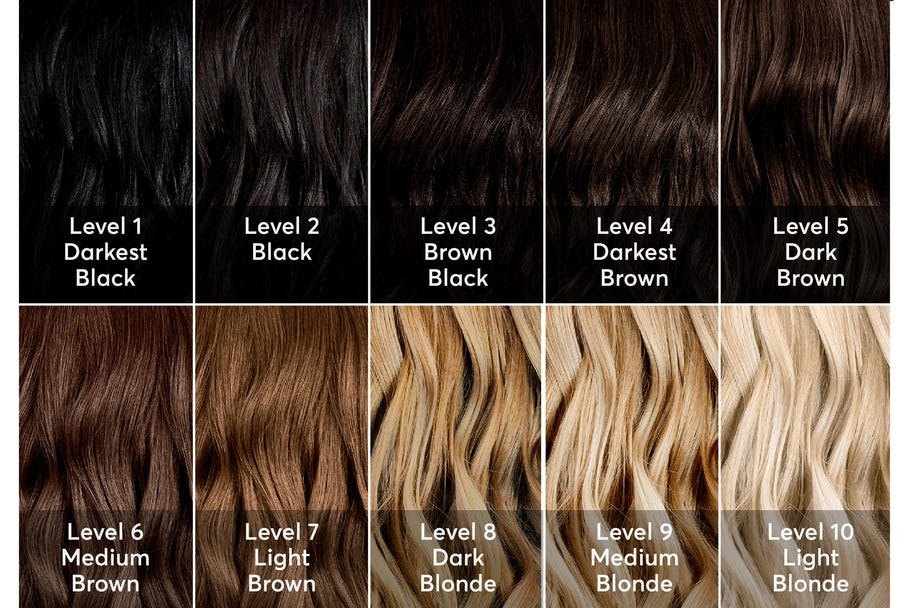 That's not all – if you're still not sure or want expert opinion, you can schedule a free video chat with one of their color experts to help you figure out what shade is best for you!
Shipping and Returns
As of right now, Madison Reed only ships within the US, with the estimated shipping cost at around $6. Plus, they offer full refunds if you aren't totally happy with your purchase!
Bottom Line
While a lot of Madison Reed reviews shared great experiences with their hair products, there are some people out there who had a negative experience as well, claiming hair damage and hair loss. There should always be a level of caution involved when applying any products to your hair, especially hair dye.
If you want to give coloring at home a try and skip the salon, this brand could be a great choice. With thousands of 5-star reviews on Ulta, Madison Reed's hair coloring products are definitely worth a shot. Their easy-to-use, affordable, pigmented hair color has led a number of customers to their dream hair. Who knows, maybe it can do the same for you!
Madison Reed Alternatives