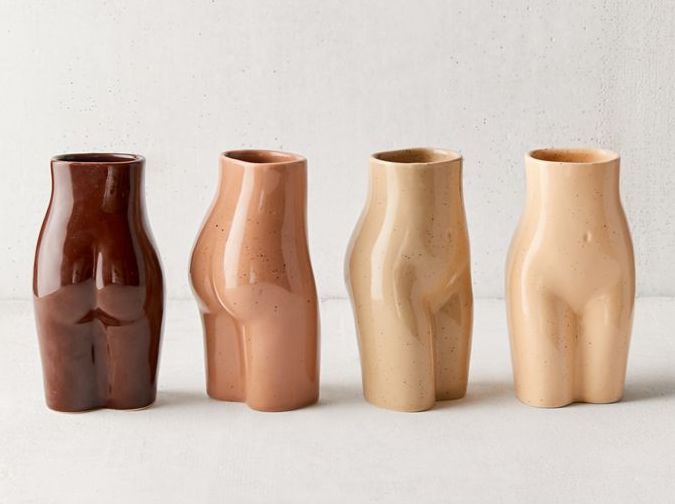 Who doesn't love a lovely vase, mug, or another piece of home decor that highlights the beautiful woman's body? We know we do. Since they can be hard to find, we've compiled a list of our favorite female form vases and mugs (as well as some other extra home products to match).
---
Female Form Mug @ Urban Outfitters
Starting off with one of the most popular and inexpensive options, this booty-ful mug comes in various shades. Imagine serving your parents coffee in this cheeky mug!
That said, it's so popular that it's on pre-order until October, so check out some other options below.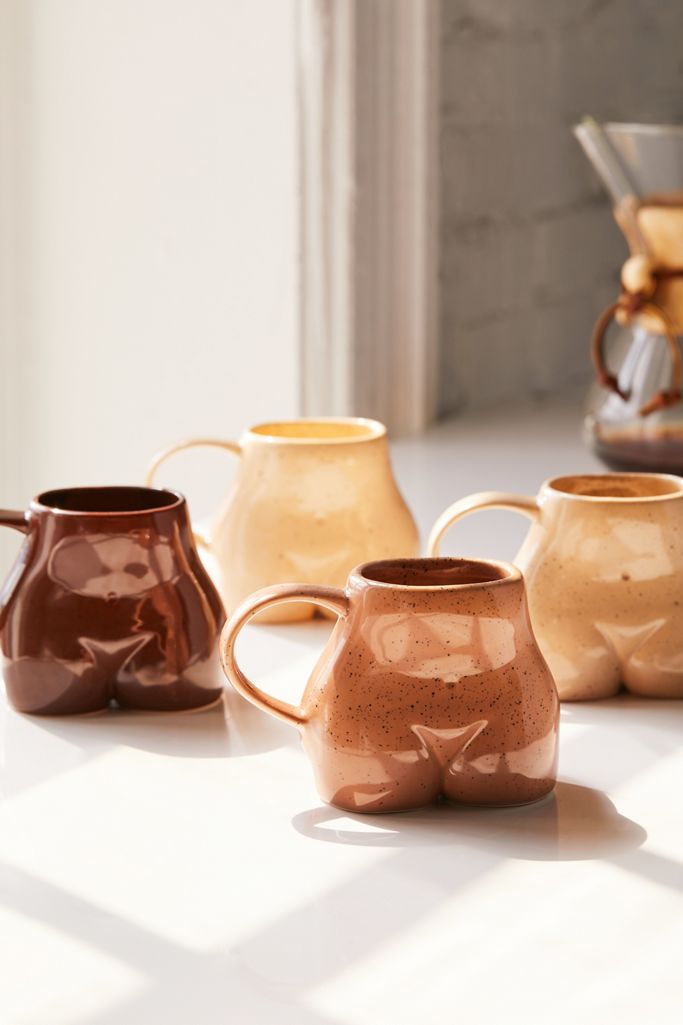 ---
Female Form Glass from Amazon
You might have enough mugs, but what about glasses? These unique glasses showcase a woman's body on the inside. Since they're clear glasses, they'll match any cabinet!
You can even set one on your bar cart as a cute decor piece.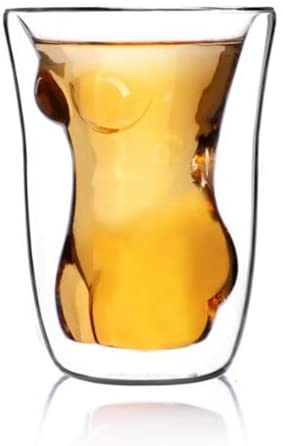 ---
Female Body Vase from BASEROOTS
This adorable little vase is a great deal! The shop has plenty of options – you can get a tall butt vase for longe flowers, a shorter booty vase, or a shorter boob vase.
We love the tall bottom vase because the front area has a flower over the private parts. Adorable! Plus, it's super affordable.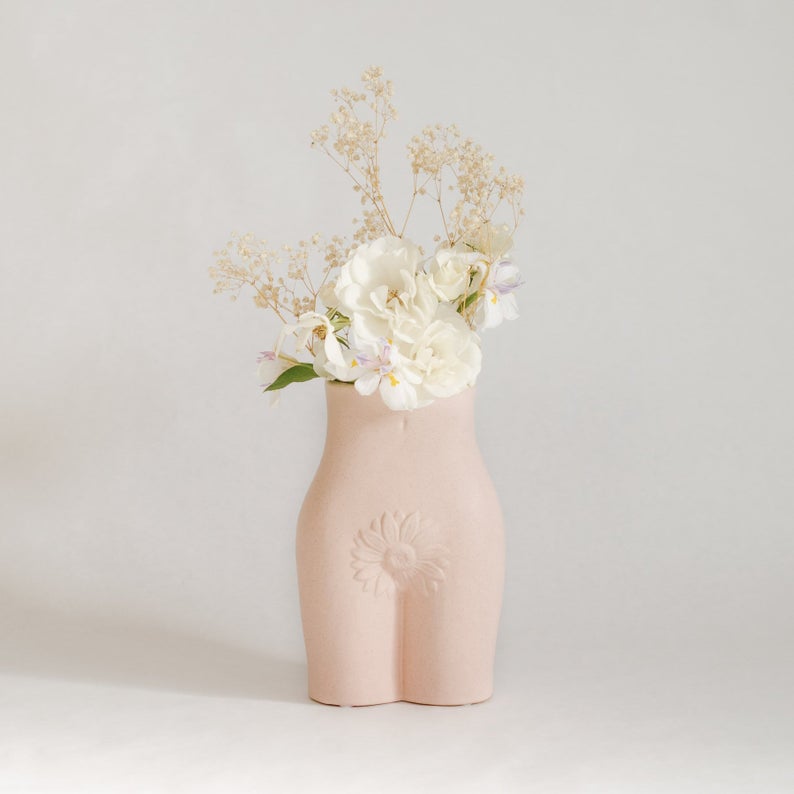 ---
Full-Figured Vase from FattyBee
We were a little annoyed that most vases and mugs we found depicted thin bodies and mainstream beauty, until we stumbled across this vase! It's a wonderful reminder that all bodies are beautiful, regardless of shape or size.
This vase is fairly small (about the size of an iPhone plus). But, it's only around $20, which is a steal!
---
Curvaceous Vase from FattyBee
Looking for a vase with a body that will make you jealous? This inexpensive curvaceous vase
This adorable vase is small like the previous one, but it costs around $25, so it's well worth the price!
---
Planter from TheBoobPotCompany
This little planter is very realistic looking – it even has nipple rings! Make sure to check out more unique options from this Etsy seller (boob pots are their speciality).
They have options with tassels, clothes, small boobs, big boobs, freckles, glitter, and more! You can even make a custom order.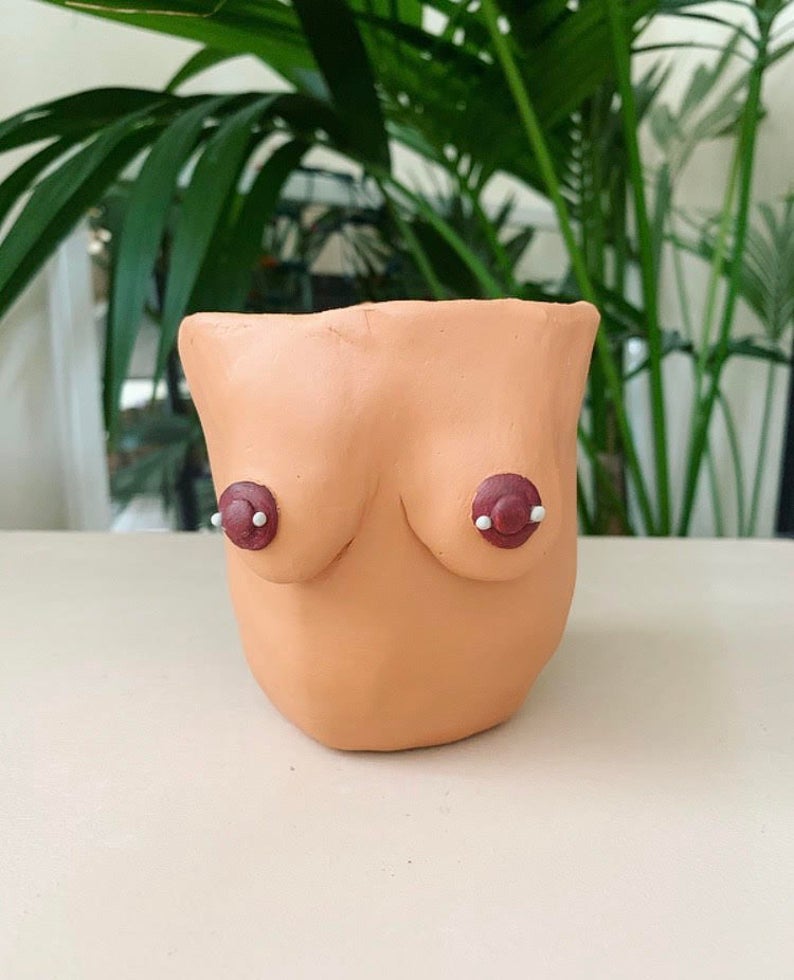 ---
Curvy Female Form Vase from DolceAesthetic
If you're comfortable spending more money, this beautiful curvy female form vase hovered around $200. Regardless, it's absolutely beautiful and very high quality. If you're working towards a thick booty, this vase is great for inspiration!
---
Anissa Kermiche Love Handles Vase
Although we wanted to include this cheeky ceramic vase at the top of the list, it's a bit out of the average person's budget. But, if you can afford it, Anissa Kermiche is the Mercedes of feminine form vases!
This one of her most popular designs, although all of her products are beautiful. She even has a huge floor vase in this style that sells for over $2,000!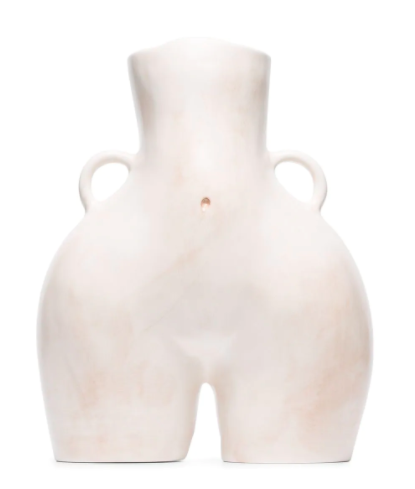 Anissa Kermiche Tit for Tat Candlestick Holder
We also love this marble Anissa Kermiche candlestick holder. It's a great alternative to the previous vase since it's significantly cheaper – you might even like this style better!
Although it's labeled as a candlestick holder, you don't have to put a candlestick in it – it looks great on its own as well.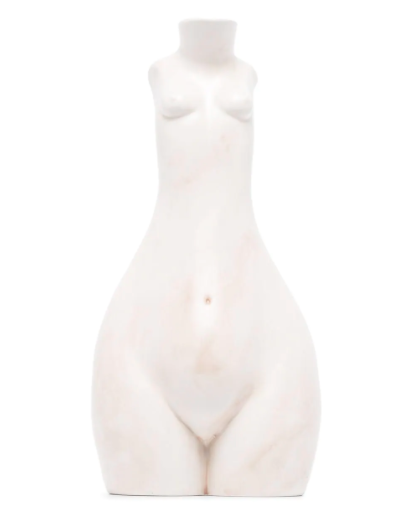 More Female Form Home Decor to Match
---
Female Form Candles from DropDeadCandles
These candles are gorgeous, come in a variety of diverse shades, and support a small business! They're so gorgeous that we will probably never burn them, but they make a beautiful decor piece.
We love the 3-pack because they're a better deal and you can gift some to your friends (or keep them all). However, the store offers single candles as well.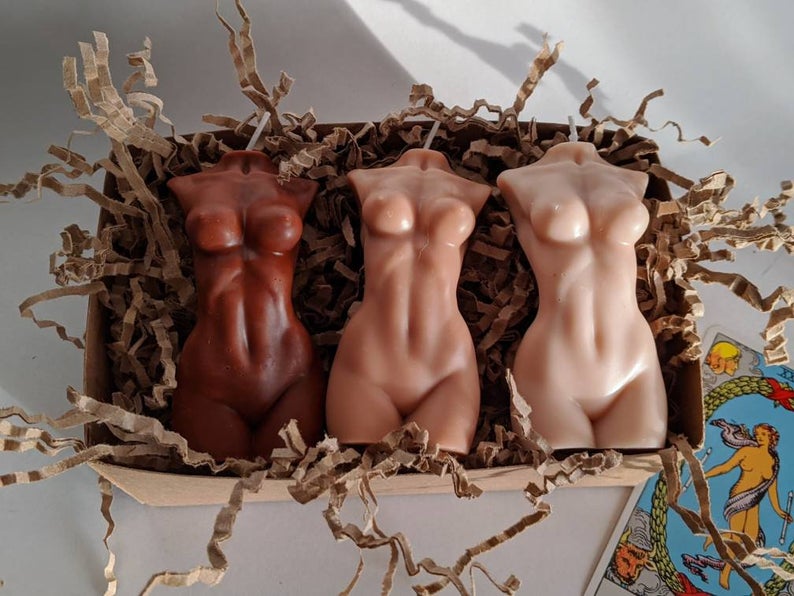 ---
Boob Incense Holder from Alfiggery
This little boob-inspired incense holder is definitely unique. It's inexpensive and makes an adorable gift!
On top of that, it's subtle enough not to scare your parents.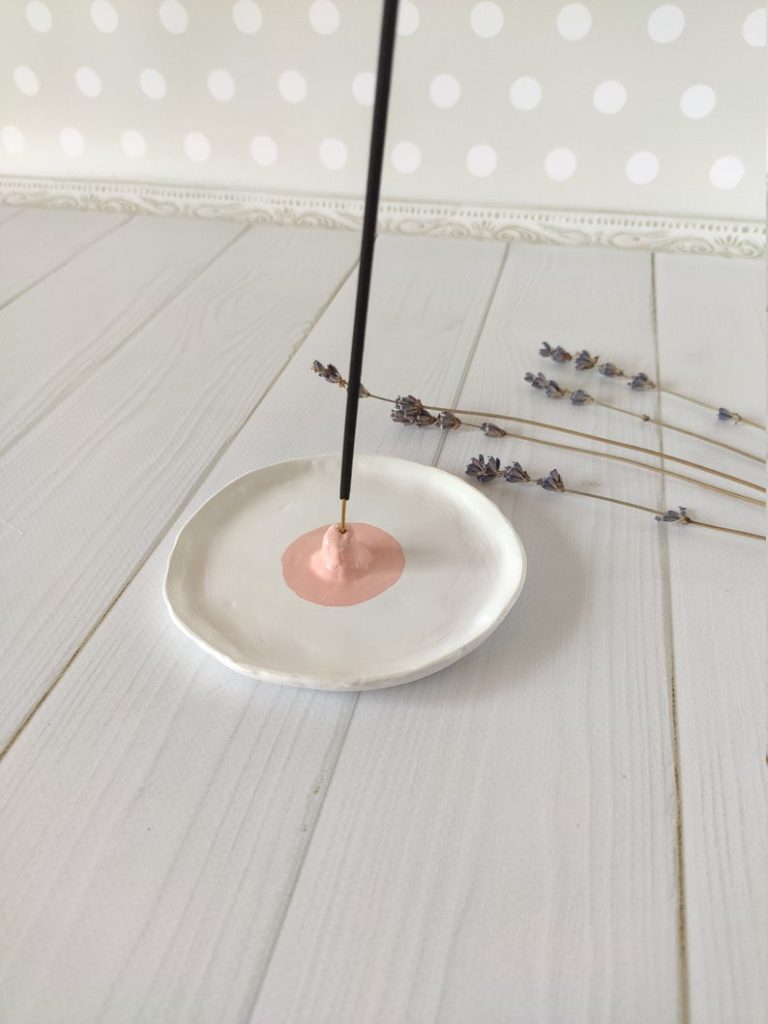 ---
Female Form Spoon Rest
You'll be ready to throw your current spoon rest out the window once you spot this one. It's adorable and pairs well with plenty of kitchen themes!
It's also inexpensive.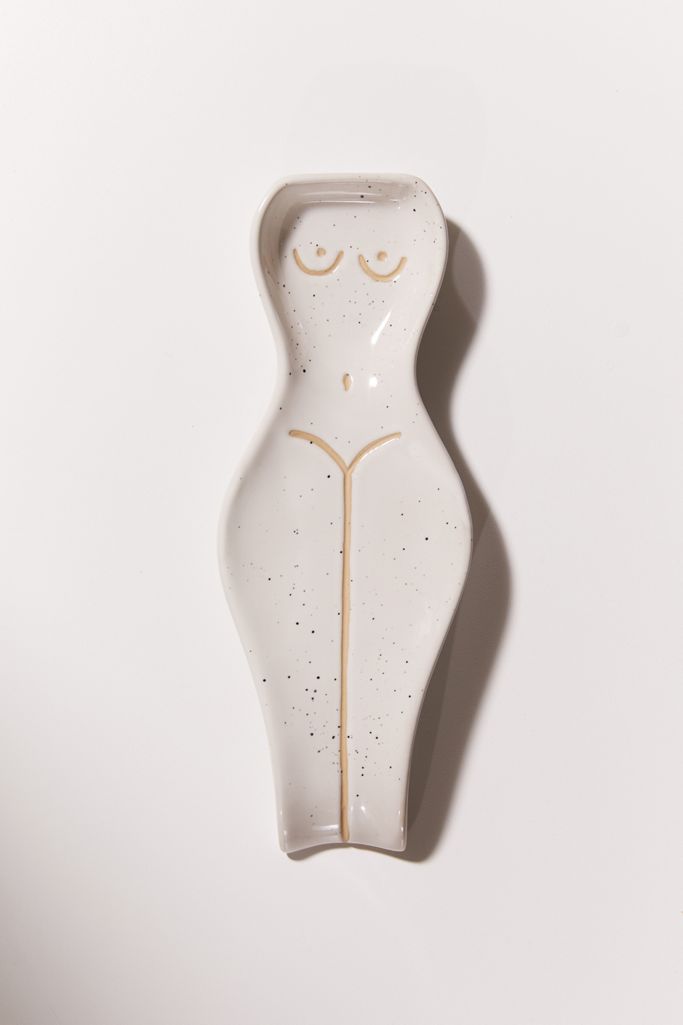 ---
Female Form Snack Bowl
This snack bowl pairs perfectly with the spoon rest shared previously. We wish they had more products like this – we're ready to create an entire feminine goddess house theme!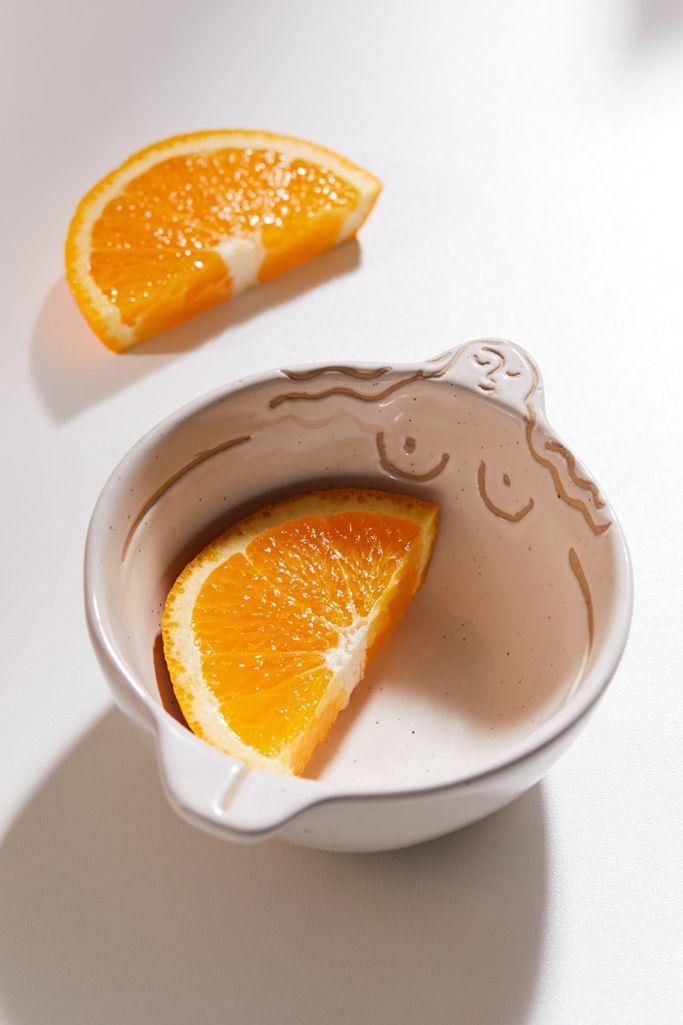 ---
Boob Wall Hook
Time for a little wall decor! This boob hook can hold a few necklaces in your room, or even greet your guests as an entryway key holder.
It's super inexpensive and comes in three different colors to match your room perfectly.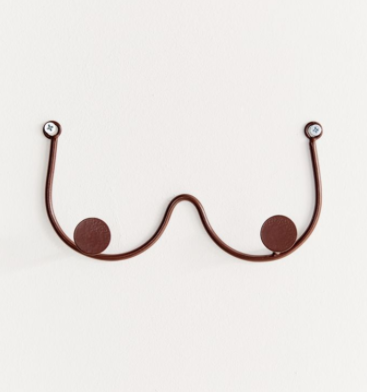 ---
Female Form Photo Clip
This little photo clip looks super cute on a desk or nightstand!
It's a little hard to tell what it is when there are photos clipped on, but you can definitely tell without the photos.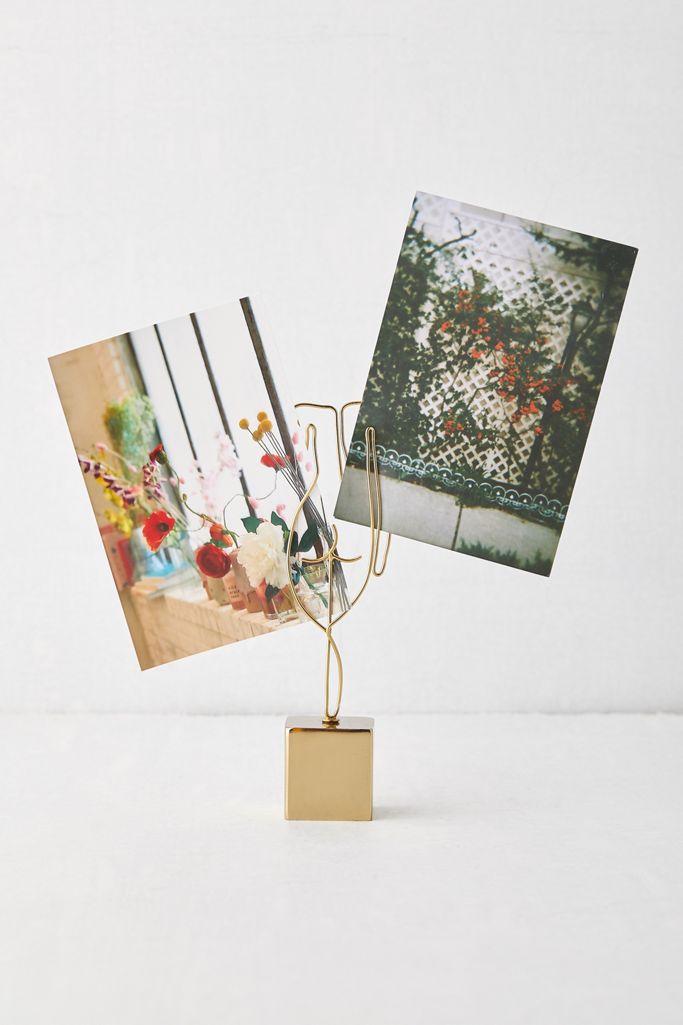 ---
Female Form Lamp
Lastly, if you want to go above and beyond, we're living for this table lamp.
While it is a bit spendy for a lamp, it's definitely unique and brings that feminine energy into your room!