Enjoying luxurious things like diamond jewelry is all fun and games until you realize how some of the practices used to obtain such luxuries negatively impact the environment and communities. Like, completely do not pass the earth's vibe check. 
One of those said practices is diamond mining. Deforestation, soil erosion, and forced migration are some of the major consequences caused by diamond mining, but thankfully, over the years the diamond industry has become more regulated to maintain conflict-free sourcing, safe work environments, and environmentally-safe practices.
In fact, modern technology has even allowed for lab-grown diamonds that are shockingly similar to the real thing.
One of the companies you can turn to for ethical diamonds and other jewelry is Do Amore. 
But, are they worth it? Keep scrolling to read our Do Amore reviews and learn all about its ethical diamonds and jewelry!
What is Do Amore?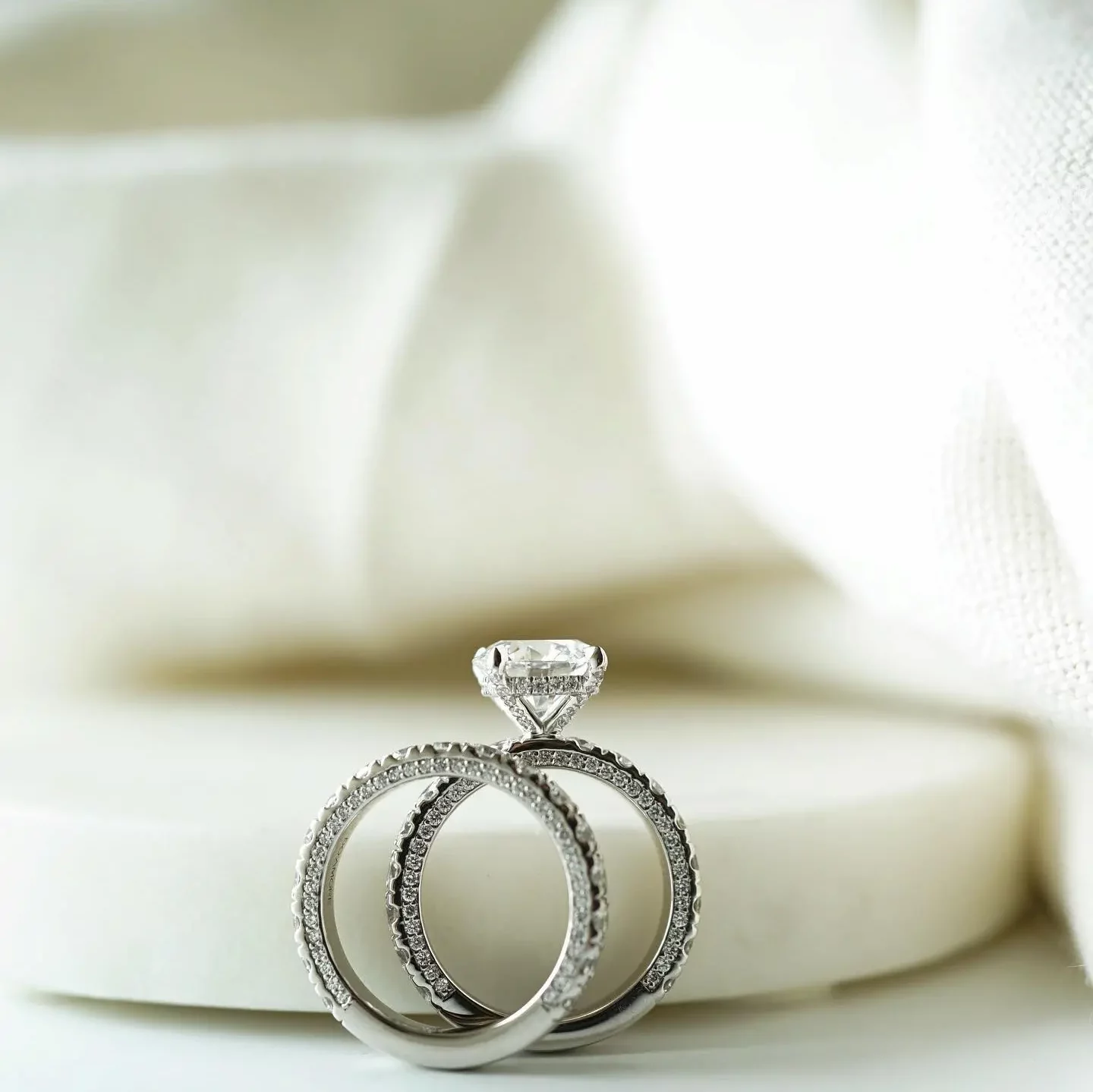 Launched in 2013 by founder Krish Himmatramka, Do Amore was created with a mission to provide quality jewelry, ethical diamonds, excellent service, and clean water.
Do Amore translates to "give love," and that's exactly what the company does. Every purchase made from Do Amore helps in building a clean water project in a developing country!
With beautiful handcrafted jewelry and inspiring endeavors, it's no wonder Do Amore is so praised by shoppers and the media.
Do Amore: Overview
Do Amore offers beautiful engagement rings, wedding bands, and other fine jewelry like necklaces and earrings.
Do Amore offers options for shoppers to customize their rings based on settings and stone, or they can even create their own design and work with Do Amore to make it come to life!
Do Amore Reviews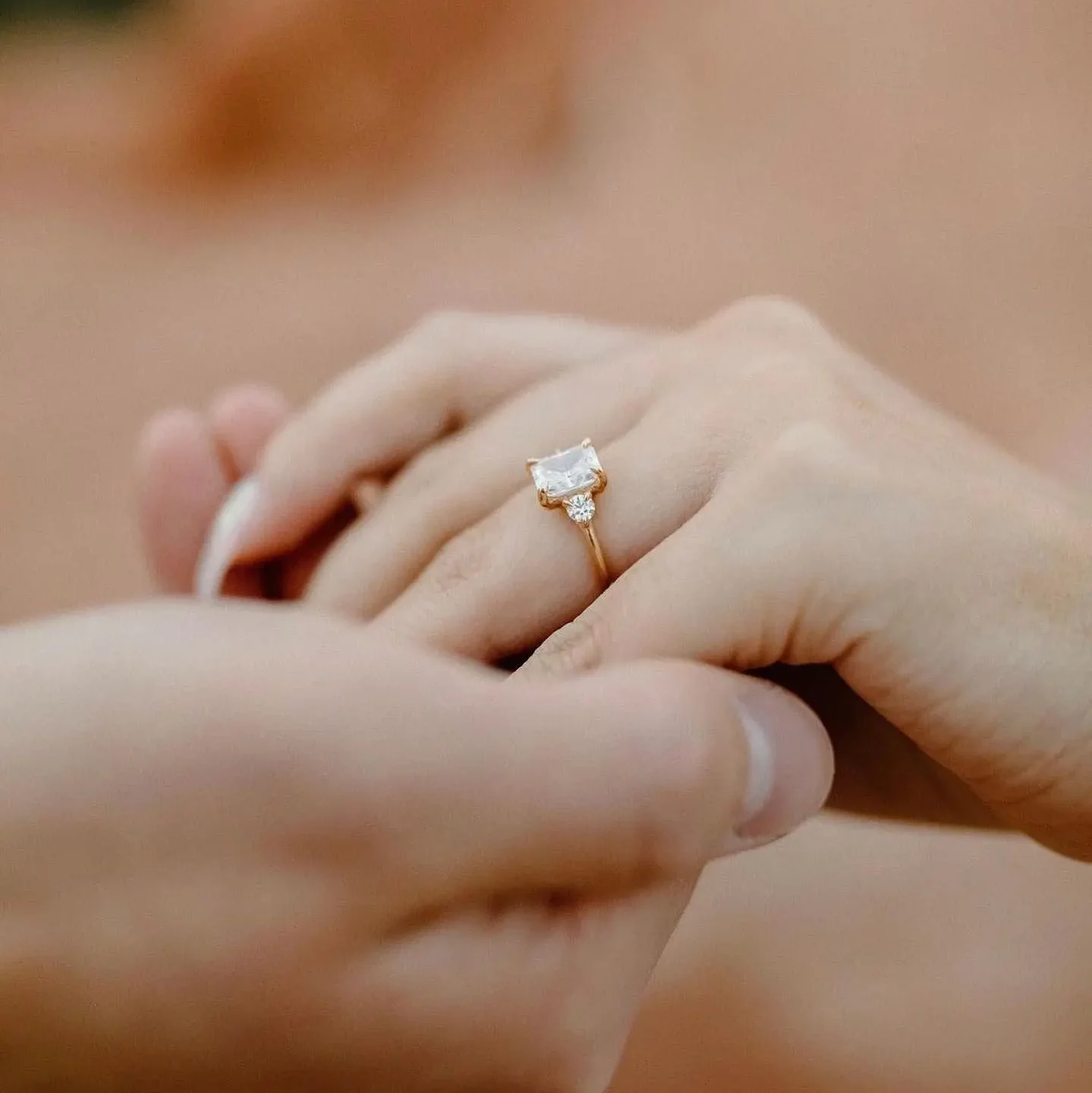 Overall: ★★★★★ 4.5 stars
Do Amore isn't just all talk — the company has the stats and reports to back up its positive environmental and community impact in addition to tons of satisfied reviews from customers.
Do Amore stays true to the brand's mission and goals while also highlighting the way jewelry has the ability to inspire love and compassion in more than one way.
Price: ★★★★★ 5 stars
If you weren't already on board with Do Amore, the company's prices might just win you over.
Settings start at $450 and, paired with Do Amore's most expensive stone, can reach up to $500K.
But fear not, Do Amore has a bunch of stones under the $700 mark, and the company also offers a department dedicated to their best-selling affordable rings under $3,000. 
Ethics: ★★★★★ 5 stars
What we love about Do Amore is just how committed to transparency it is. Probably one of the best selling points of the company that differentiates it from other jewelers is its heavy involvement in being environmentally conscious. 
Do Amore's diamonds are handcrafted in the United States using recycled precious metals and packaged in non-plastic containers.
The company's lab-grown diamonds are made using eco-friendly energy like wind, hydro, and solar power. Plus, the natural diamonds Do Amore offers are 100% conflict-free and mined responsibly in areas that don't support conflict, endanger communities, and follow environmental frameworks for the best practices. 
And Do Amore doesn't even stop there! Every purchase helps create a water well in a developing country, allowing individuals access to clean water.
By allocating funds from combined purchases, Do Amore has so far been able to create 61 water wells throughout 11 nations.
Now that we've covered all the amazing things Do Amore is doing as a company, let's dive in even further and review some products!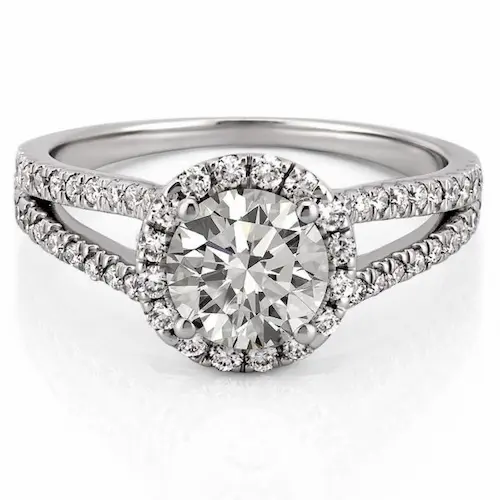 Do Amore has beautiful engagement rings to easily choose from. The website is super simple to navigate and takes you step-by-step on how to reach your dream engagement ring.
As always, rings start with the setting. Do Amore offers 32 different styles, such as the Twist Ring and the Infinity Ring, in 14k white gold, 14k gold, 14k rose gold, palladium, and platinum metals to choose from.
Once the setting is chosen, you have the option to choose your preferred stone, whether it's a natural diamond, a lab-grown diamond, or a gemstone!
There are thousands of stone options, but you can always narrow it down by using filters that accommodate price range, preferred stone shape, carat size, cut, color, and clarity.
As previously mentioned, Do Amore's most expensive natural diamond is nearly $500K.
---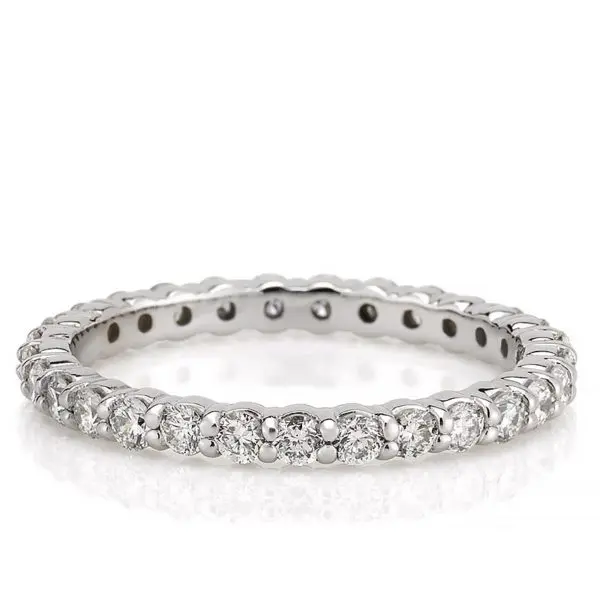 Rather than the engagement rings, Do Amore's wedding band department has a nice selection of preset rings.
The setting options are the same as Do Amore's engagement rings, and the price range starts at $250 and can reach $5,000!
Do Amore offers wedding bands for women and men and also offers free custom engravings for all engagement and ring products.
With everything already set and ready to go, Do Amore is the one of the best one-stop shops for wedding bands!
---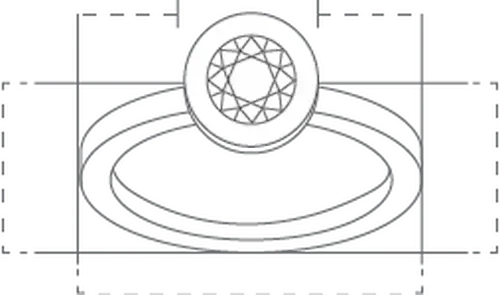 If you've always wanted to design your own ring, Do Amore has got you covered. With this feature, Do Amore allows customers to free their ring dreams and help them watch them come to life.
Here's how it works:
Explain your design
View 3D images
Receive your ring
Sounds easy, right? It totally can be!
Do Amore's team members pay attention to what you want so that you can get what you want. By sharing ideas, drawings, models, and anything else that contributes to your ring design, Do Amore will set you up right.
In fact, you'd be working with the same Do Amore team member to ensure consistency, accuracy, and communication!
---
Return Policy
Customers with non-custom rings are qualified for Do Amore's 30-day return policy. Do Amore returns are always free and do not include a restocking fee!
To make a return, Do Amore kindly asks to include original documentation in addition to the ring and the ring box.
FAQs
Are Do Amore diamonds lab-created?
Do Amore diamonds does offer lab-created diamonds, but they also sell natural diamonds and gemstones. 
Who owns Do Amore?
Founder Krish Himmatramka owns Do Amore.
Where is Do Amore located?
Do Amore is located in Houston, Texas.
How long does it take Do Amore to ship?
It depends on the country it's being shipped to, but normally it takes about two weeks for Do Amore items to ship and arrive at your doorstep. However, Do Amore does have a Ready-to-Ship Rings section to keep an eye out for beautiful rings and other jewelry.
Did Do Amore get a shark tank deal?
No, Do Amore was not picked up for a Shark Tank Deal. 
The Bottomline
Do Amore is an awesome place to shop for multiple reasons: ethically-sourced diamonds, positive impact on the water crisis, helping communities in developing countries, and even more.
Do Amore is perfect for those who want guilt-free jewelry within various budgets and who want easy an easy and smooth buying experience. 
We recommend trying out Do Amore once the wedding bells start ringing (or if you want to help create a well for fun). 
With being said, give love, always.
Do Amore Alternatives