As much as it can be tiring to negotiate your social calendar with your hair washing schedule, we all have to get it done sometime. Shampoo is a necessity, but it's chemicals are a pain for you and what it's packaged in is a pain for the planet.
A crucial step for the health of the environment is getting rid of as much waste as we can, especially in the products we use most often. We can't stop cleaning our hair, but we can clean up our habits by using these #zerowaste hair care brands.
Keep reading to find a list of the best zero waste shampoo brands that have ditched their plastic packaging in favor of more eco-friendly materials such as metal tins and biodegradable paper.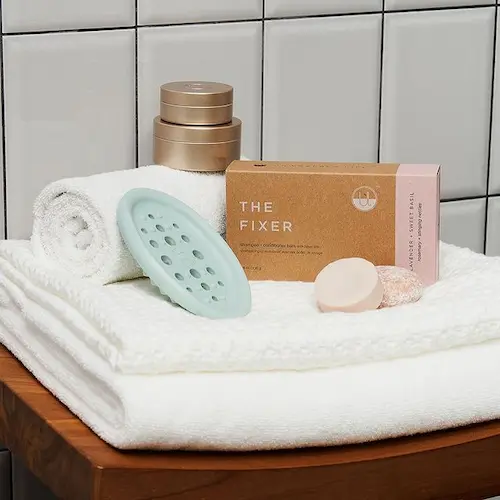 This company wants to inspire you to live your best unwrapped life with their vegan and cruelty-free shampoo bars. They aren't sulfate-free, but they do use sodium coco sulfate, which is generally less irritating than SLS.
As far as packaging is concerned, you can get a metal tin for your shampoo bar, but otherwise they are wrapped in compostable kraft paper.
Plus, this company also has you covered with scents. You can either shop their Wildcrafted collection with more traditionally botanical scents like lavender and mint, or the Wanderlust collection with more exotic scents like tobacco, jasmine, and satsuma.
If you'd rather shop by type, they have bars for hair that's frizzy, damaged, dry, tangled, and more.
---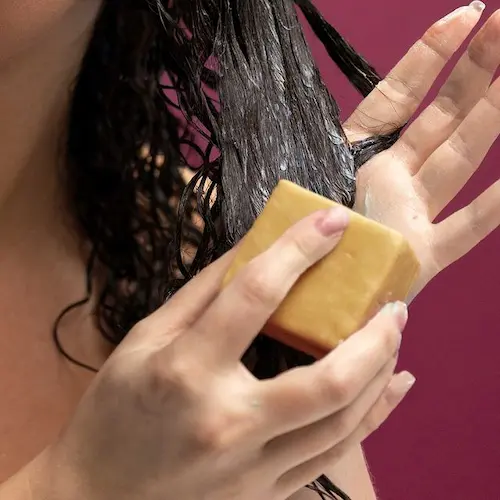 No matter what hair type you have, you'll probably find something here. They are cruelty-free, vegan and contain no parabens or palm oil, so you can rest assured about all of that.
Ethique has zero waste shampoo for oily hair, dry hair, frizzy hair, and more, all of which are package-free. They even have a purple toning shampoo for blondes.
---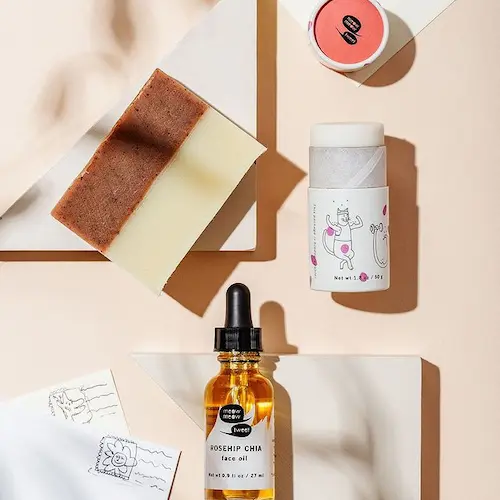 In spite of the cute name, you don't get a free cat or bird with this one, but you can get some pretty great shampoo that's vegan, cruelty-free, and contains no palm oil.
For their shampoo bars, Meow Meow Tweet has 2 scents: rosemary avocado and lavender coconut milk. They also have some rose geranium shampoo powder, but it does come with more packaging.
While we couldn't find any claims on the website saying that they were sulfate and paraben free, we did check the ingredient list and didn't find any mention of these two things in their shampoo bars.
These bars are wrapped in paper and shipped to you using corn-based cardboard and packing peanuts that are biodegradable and eco-friendly.
They also do monthly charity work, which you can read about here.
---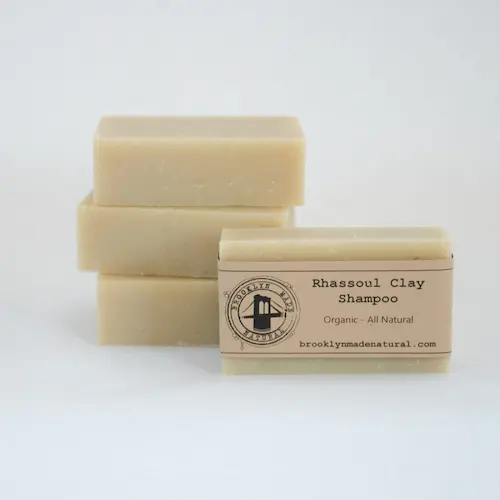 There's nothing like a good Etsy find, and this one delivers. Brooklyn Made Natural makes more than shampoo, but they do have two shampoo bars that are perfect for this list.
They contain no parabens and sulfates, and the four ounce bars usually come wrapped in recycled paper or you can opt out if you want a truly zero waste product. There's no plastic in the shipping materials either, so no worries about that!
---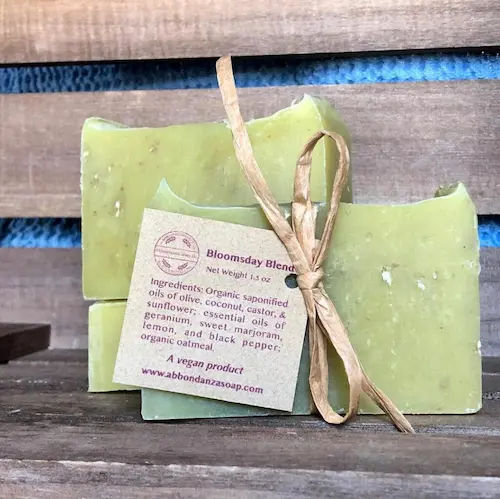 There may only be one scent option for this one, but it's worth it. All the packaging at this company is recyclable or biodegradable, and all the products are vegetarian or vegan.
Although it is a pale ale bar, it won't make you smell like a brewery. It's lightened up a little bit with some grapefruit and peppermint so it comes off as invigorating rather than alcoholic.
Oh and while you're at it, take a look around at the other products. The vanilla spice and spiced cider soaps sound amazing!
---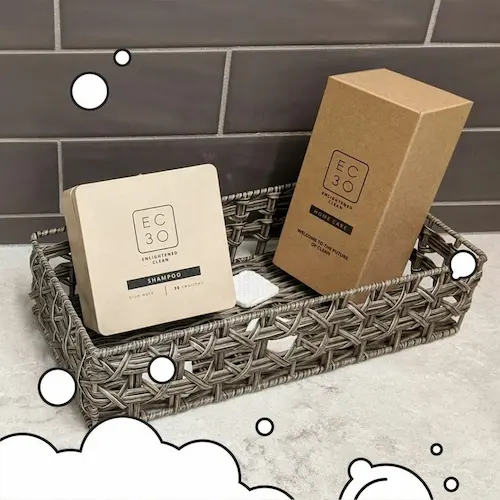 Decreasing your carbon footprint is obviously a fantastic thing, but increasing the number of trees on the planet while you do it is even better!
For every purchase of their shampoo bar, EC3O plants one tree through the Arbor Day Foundation.
There are no microplastics in this shampoo, and the only packaging is made of paper that's meant to be recycled or composted. And while not certified as vegan or cruelty-free, this brand does not test on animals. Their products do contain sulfates though, so that's something to keep in mind if that concerns you.
This particular shampoo bar is scented with white roses, bamboo, Sicilian lemon peel, Granny Smith apples, and bluebell flowers. It's a wonderful scent if you want something that leans a little bit feminine, but wakes you up.
RELATED: How to Deep Condition Hair for Healthy, Luscious Locks
---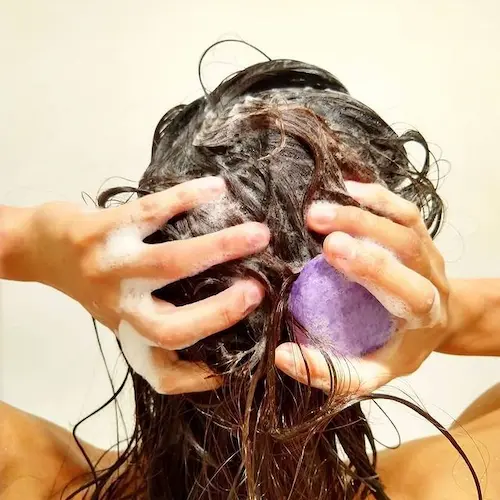 One of the most well-known brands offering package-free products, LUSH sells shampoo, conditioner, soap, and more (make sure to buy the bar form).
While Lush is normally vegan and cruelty-free, it varies depending on the product. Although it seems only one of their shampoo bars is sulfate free, we still wanted to include this brand because we love the variety of scents in their package-free line.
Avocado Co-Wash is their sulfate-free option if you want to avoid these.
---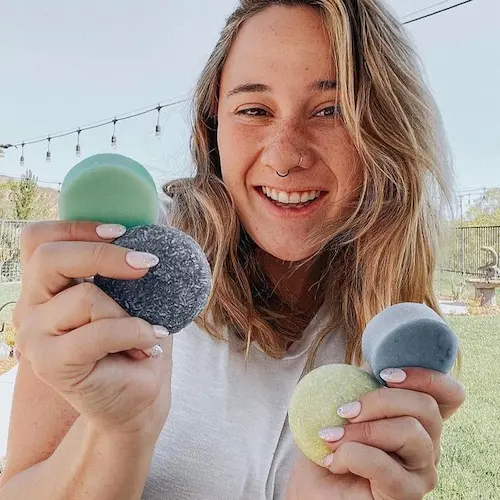 If you want a more natural product but still don't want to give up a nice lather, Eco Roots is for you. Customers are raving about how these zero waste shampoo bars are even better than the old bottled stuff, and they have better ingredients to boot.
No parabens in these, no palm oil, no animal ingredients, and no animal testing. The bars themselves come to you package free and the shipping materials contain no plastic.
What we're really excited about though is just how amazing these bars smell. There's not really any of your basic one-note scents here. Summer Breeze, for example, has the wild cherries you might expect, but sweet caramel, vanilla, and rose water add a little something that's unexpected and addictive.
---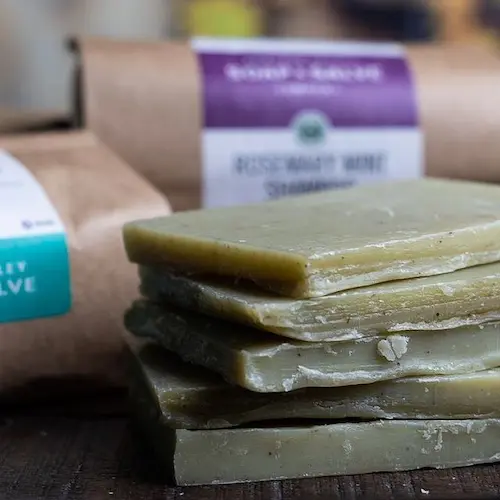 Chagrin Valley has tons of cruelty-free, vegan, sulfate-free, and paraben-free options for you to choose from. Not all of them are vegan, but they will have a clear distinction on the website.
We're personally obsessed with the Cafe Moreno and Summer Sunshine varieties, but you can always order a few samples if you're not sure.
---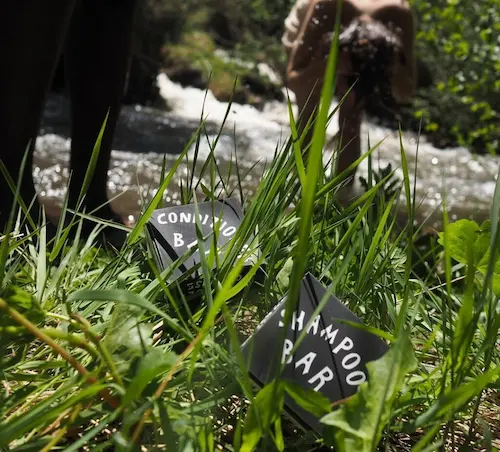 Fat and the Moon is primarily known as a cosmetics brand, but they also have a shampoo bar.
The website does not appear to say anything about being vegan or cruelty free, but the ingredients list seems to be plant-based for this particular bar and we didn't see any sulfates or parabens.
---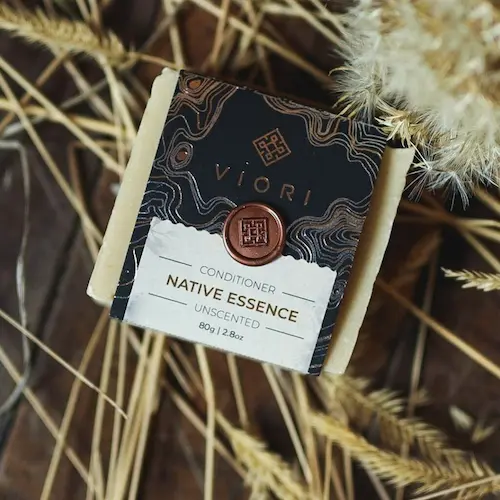 What really drew us to this brand at first was just how beautiful these shampoo bars are. You're almost afraid to use them!
You might want to get over that though, because these are vegan, cruelty-free, and contain no parabens or sulfates.
You can get these bars either unscented, or with a floral, musk, or citrus scent.
---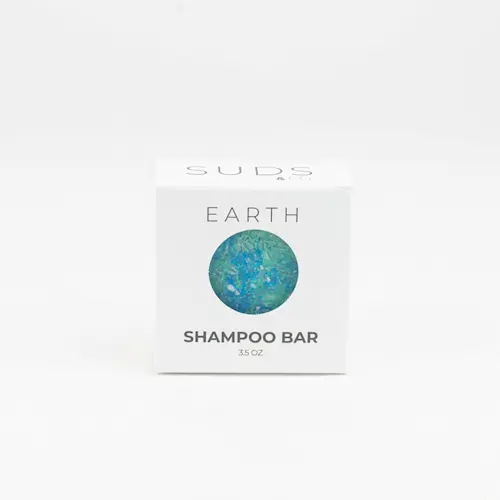 Suds without the bad stuff sounds good to us, so we're happy we discovered Suds & Co.
The packaging they use is 100% compostable, and what's on the inside is vegan, cruelty-free, paraben-free, and palm oil-free.
They have a couple of scents ranging from floral to citrus to oak, so definitely be sure to try a few different ones.
---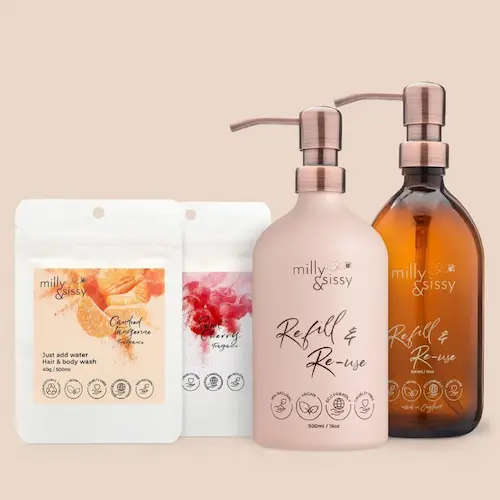 As much as shampoo bars are a fantastic thing, sometimes a liquid might be easier for you. Milly & Sissy have figured out how to give you just that without making you pay extra for water.
Instead of using the typical bar format, this zero waste shampoo company offers refillable bottles along with powdered shampoo that you add water to once you receive it.
We were a little bit skeptical at first because those packets sure do look like plastic, but they aren't. They are completely compostable, and the bottles are made of glass, some of which is recycled. Our only concern here is the pump, which is made of stainless steel, but has a plastic tube.
The shampoo powder is vegan, cruelty-free, paraben-free, and sustainable.
---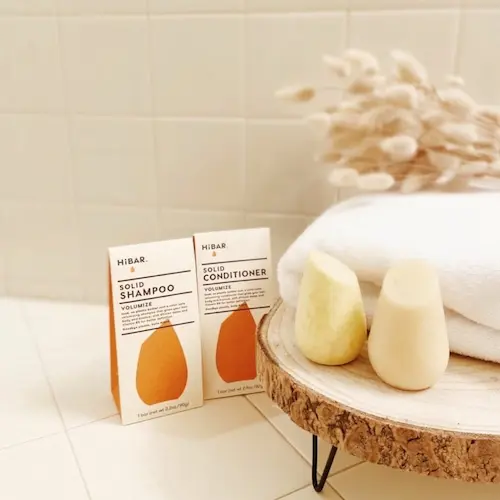 Goodbye bottle and HiBAR! (Get it?) You've probably seen this brand gain quite a large following lately and that's not surprising when you look into their products.
All of their shampoo bars are sulfate-free, paraben-free, cruelty-free, and vegan. There's a bar for almost any hair type, including curly hair, and they come to you plastic free no matter which one you choose.
What we really like about this shampoo bar is the shape; it's much easier to hold than a big cube or puck, so you're not going to wear out your arms trying to get it in your hair.
---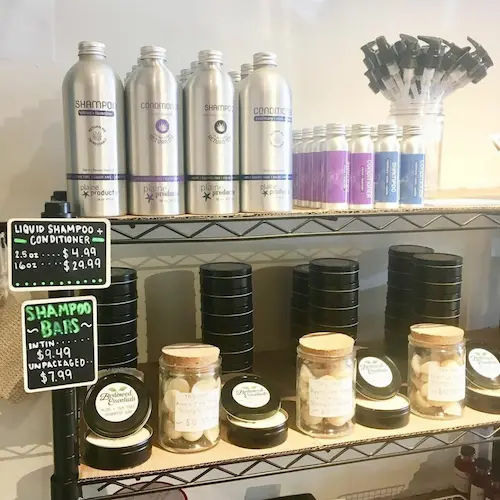 For all your eco-friendly shampoo needs, we bestow upon you Bestowed Essentials.
Their vegan and cruelty-free bars contain no sulfates or parabens, and you can get them in either a metal tin or by themselves. And for every online order, you help clean up 1 pound of trash from American waterways!
Out of all the options here, this one is definitely one of the most natural, and it definitely doesn't hurt that this brand gives back.
---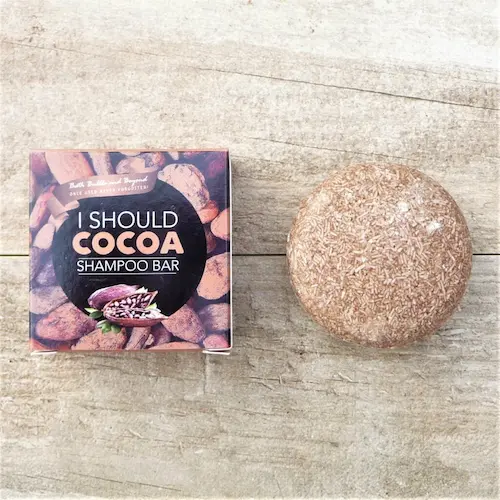 If you're looking for a good shampoo bar on a budget, check out Pamper Dreams.
Their bars are pretty long lasting but will only set you back about $5, plus they're vegan and most of them are paraben-free.
You can get these in a metal tin or by themselves, and they come package free. We also love the adorable song-inspired names!
---
Bottom Line
If you want to take a more eco-friendly approach to hair care products like shampoo, these zero waste shampoo brands are some of the best for their plastic-free options.
In order to avoid buying one-use plastic in general, look for shampoo bars wrapped in biodegradable paper, or liquid that comes in reusable bottles or metal tins.
There's something out there for every hair type, scent preference, and ethos. It's just a matter of finding the perfect one for you.