Who doesn't want their hair to smell incredible? Although the best smelling shampoo is pretty subjective since everyone's nose is different, we believe our team has captured the all-time top picks out there.
With a variety of people having tested 50+ of the top options as well as hunted through forums to see what others have to say, we have decided that these are the top choices.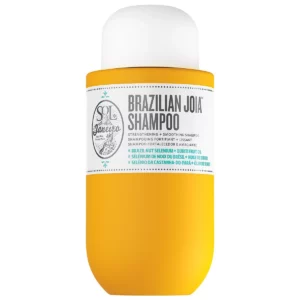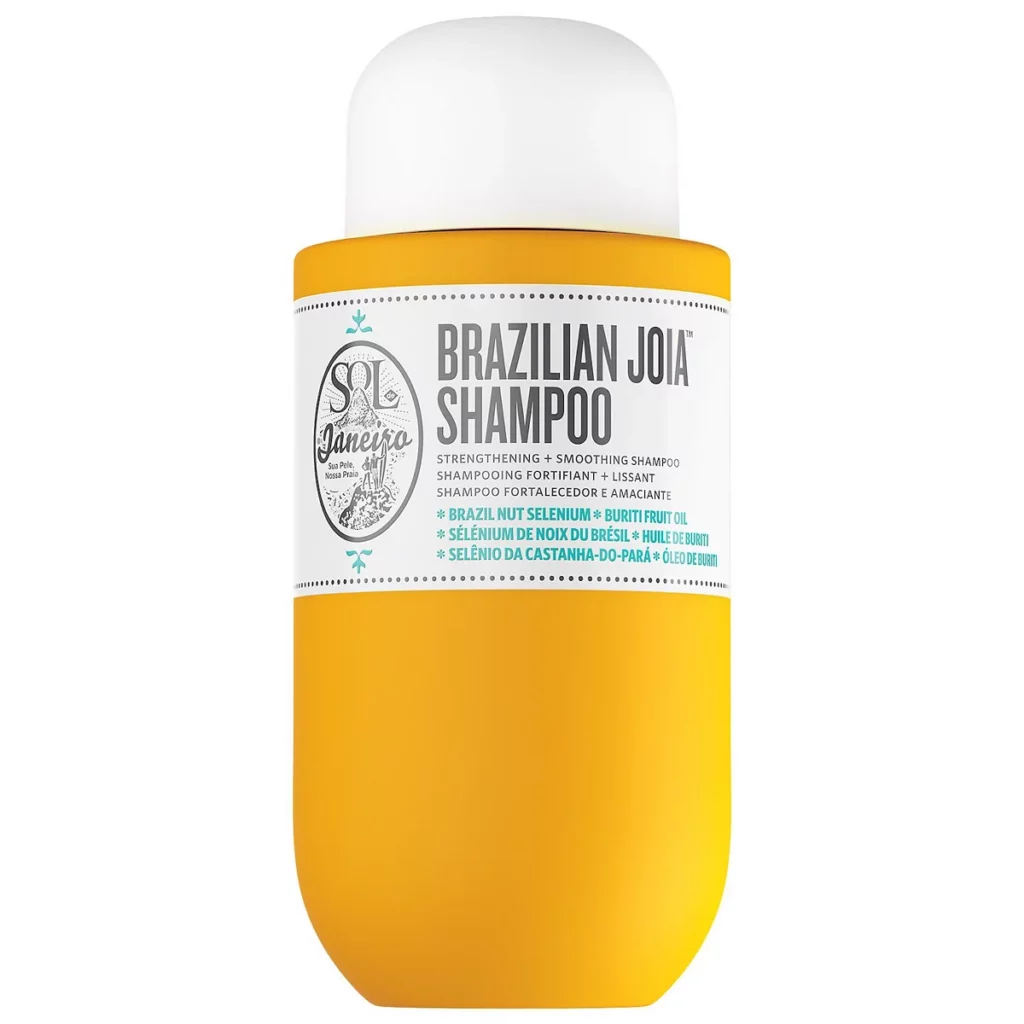 ★★★★★ 4 Stars (756 Reviews)
Price: $12
Known for their amazing scents, Sol de Janeiro's shampoo doesn't disappoint. This strengthening and smoothing shampoo is a rich, creamy formula that will give your hair a spa day everyday.
It is great for any hair type, promoting healthy hair (this product is great for damaged hair). Not only does it smell fantastic, it works great too!
---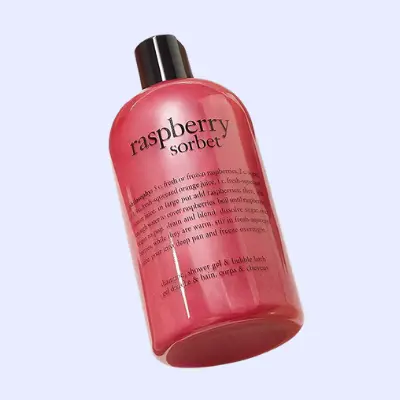 ★★★★★ 4.9 Stars (1,630 Reviews)
When searching for the best-smelling shampoo, you're bound to find something from Philosophy. They feature a wide line of specific scented shampoos (see all of their scents).
This intoxicating raspberry sorbet scent smells as good as you would expect – a whiff will make your mouth water. It is also a wonder for your hair, adding much-needed moisture. To make things even better, it doubles as a bubble bath!
---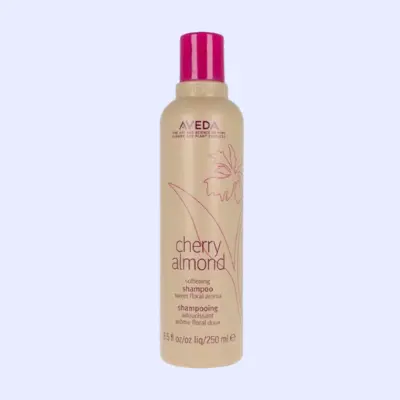 ★★★★★ 4.8 Stars (228 Reviews)
Aveda's Cherry Almond shampoo is coconut-derived and full of cleansing, healthy oils from the cherry blossom.
The sweet almond oil will keep your hair soft and shiny, and healthy all the way down to the roots.
---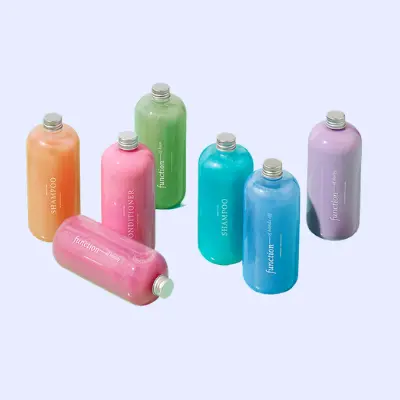 ★★★★★ 4.7 Stars (85,560 Reviews)
Price: $29
No matter what type of hair you have, you deserve some shampoo that treats it right. Thanks to Function of Beauty, you can have custom formulas designed specifically for your hair needs!
You can even decide the color and fragrance (their fragrances are heavenly). Your hair, your way.
---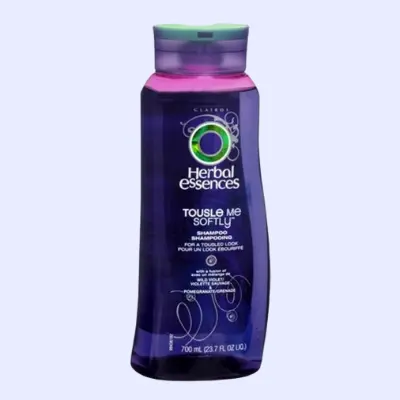 It's no surprise Herbal Essences made an appearance on this list. We tried quite a few different scents from them, and this one was an overall favorite.
The Wild Violet & Pomegranate scent is exactly what your hair needs to smell incredible and feel beautiful. Plus, this formula is perfect for hair that needs extra hydration!
---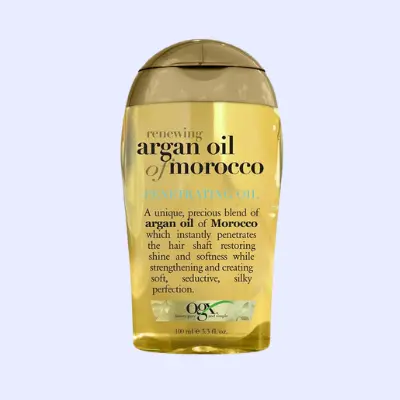 ★★★★★ 4.9 Stars (4,140 Reviews)
OGX Argan Oil of Morocco will not only treat your hair right, but it will also make it smell amazing.
It is a wonderful and aromatic mix of argan oil and natural nutrients that will add extra bounce and health to your hair. Prepare for some soft and healthy hair.
---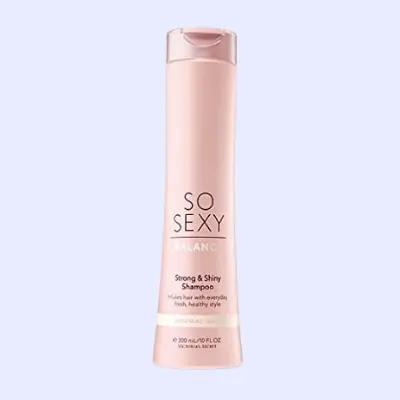 ★★★★★ 4.9 Stars (78 Reviews)
Who knew you could get a top-selling Victoria's Secret fragrance in shampoo form?
This shampoo will give your hair volume and make it smell lovely. It is created for normal to fine hair and comes with a bright, engaging scent that will sweep you off your feet.
---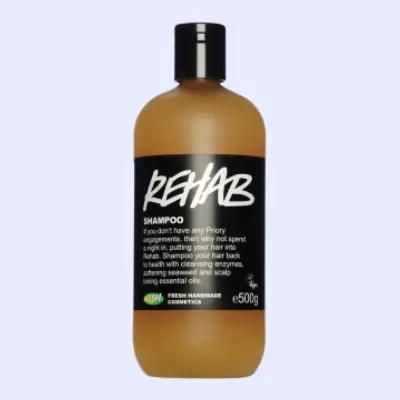 ★★★★★ 4.9 Stars (501 Reviews)
Price: $12.95
The LUSH Rehab is a fruit cocktail for your hair that will rejuvenate it, adding shine and softness.
Best of all, it is made with all-natural ingredients meant to add health and personality to any type of hair!
---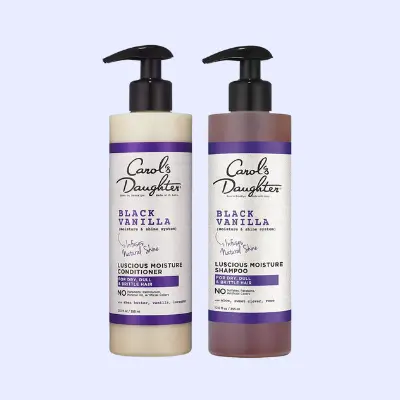 ★★★★★ 4.9 Stars (6,409 Reviews)
Say goodbye to brittle and dry hair! Say hello to the sort of hair you have always wanted.
Carol's Daughter has created a formula that will add softness and health to your hair, while also making it smell like a vanilla paradise. It is a mix of vitamin B5 and Biotin and takes care of your hair in some incredible and gentle ways.
---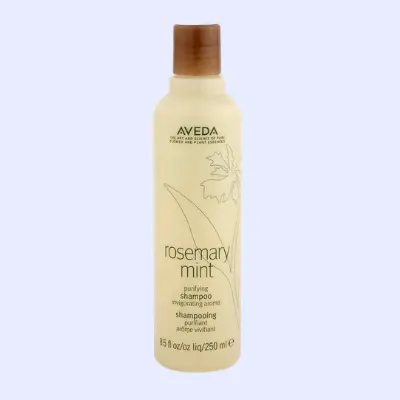 ★★★★★ 4.9 Stars (685 Reviews)
With so many options on the market, why not use something that smells amazing and improves your hair health?
This purifying shampoo is created with white vinegar and micelles that give your hair an invigorating boost of health and happiness. The rosemary mint smell is enticing.
---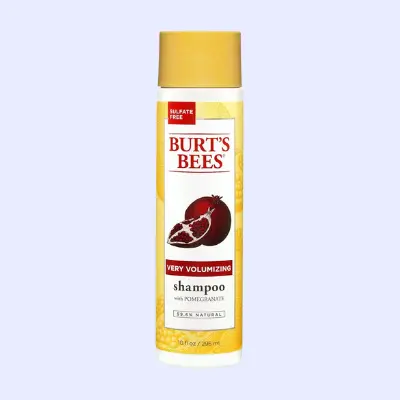 ★★★★★ 4.9 Stars (2,815 Reviews)
Who doesn't love the invigorating scent of pomegranate?
This smoothing and frizz-reducing shampoo from Burt's Bee's smells like a bottle of Pom. Plus, it's moisturizing, making it perfect for dry hair!
---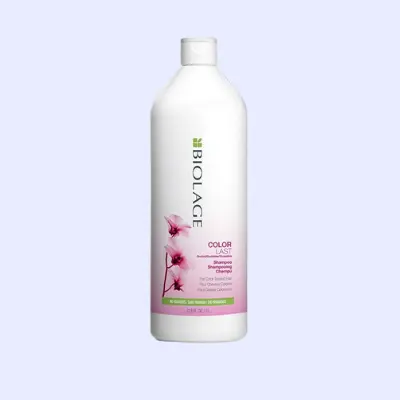 ★★★★★ 4.9 Stars (10,924 Reviews)
Biolage creates high-quality shampoo for all types of hair. Whatever your specific needs, Biolage has got you covered with a vast assortment of healthy and helpful products.
This particular shampoo is one of our all-time favorite scents!
---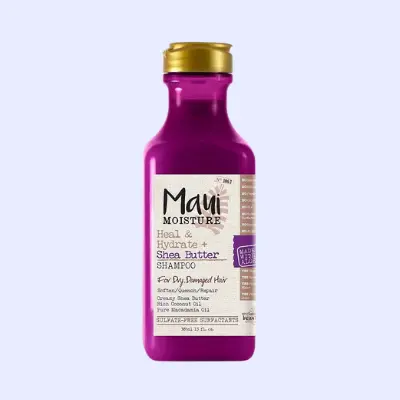 ★★★★★ 4.9 Stars (17,544 Reviews)
Maui Moisture will treat your head to a mix of shea butter and high-quality oils. Affordable, natural, and perfectly scented, this shampoo is perfect.
Keep your hair hydrated, healthy, and smelling spectacular!
---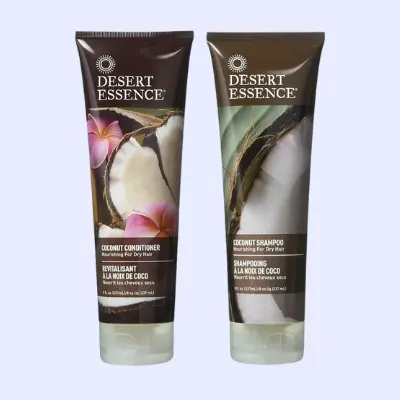 ★★★★★ 4.8 Stars (861 Reviews)
The Desert Essence Coconut Shampoo is 8 ounces of pure heaven for your hair. This cleanser will take care of all types of damaged or dry hair and will provide plenty of moisture.
And, of course, the strong coconut scent will make you feel like you're lying on the beach in Hawaii.
---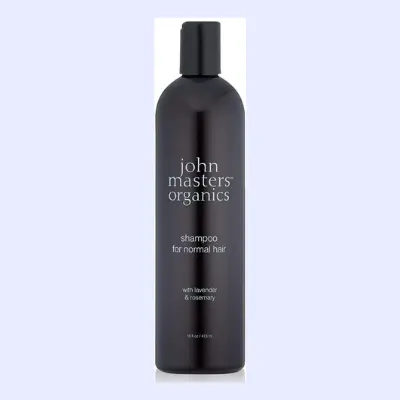 ★★★★★ 4.9 Stars (96 Reviews)
This John Masters formula features natural ingredients that will give your hair a healthy experience (and give your shower a wonderfully-scented experience).
Filled with French lavender and Rosemary oils, this delightful shampoo is exactly what your hair craves.
---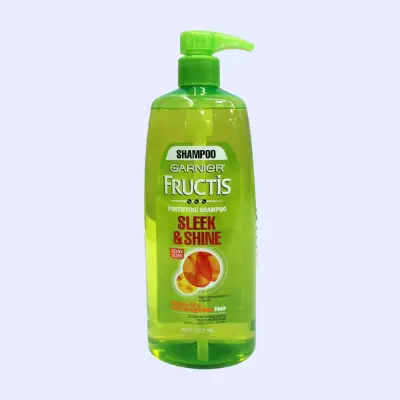 ★★★★★ 4.8 Stars (2,687 Reviews)
Of course, you can't forget about Garnier. We haven't listed a particular product from them because all of them just smell so dang good.
So, you can really take your pick from their variety of formulas and scents!
---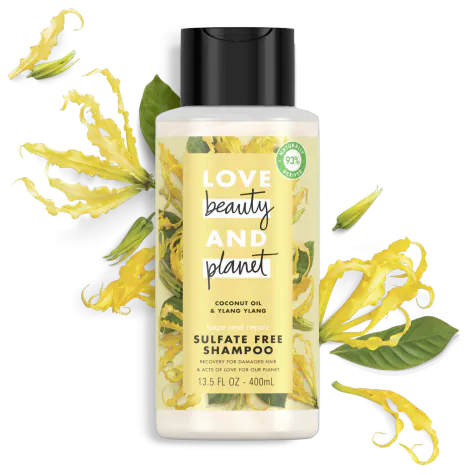 ★★★★★ 4.5 Stars (213 Reviews)
If you love the smell of coconut, let us introduce you to this delicious-smelling shampoo. This shampoo is a gentle, sulfate-free formula that not only smells great but also cleanses and softens hair as well.
Coconut oil is an excellent natural moisturizer, while ylang ylang helps to add shine. This shampoo is also vegan and cruelty-free, and the packaging is made from recycled materials.
---
RELATED: Function of Beauty Reviews – Should You Try Custom Haircare?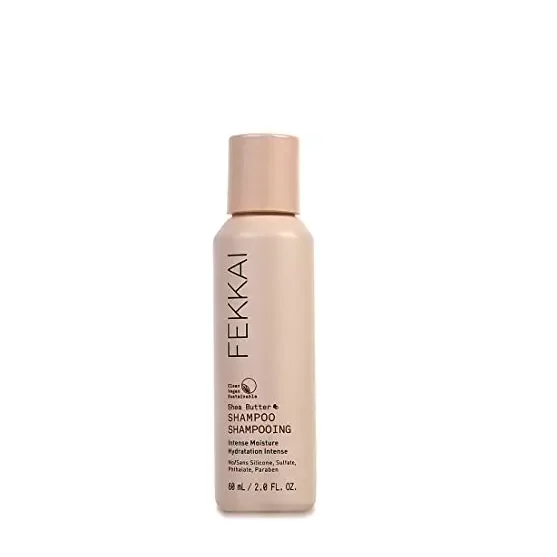 ★★★★ 3.9 Stars (47 Reviews)
This luxurious shampoo is formulated with shea butter, jojoba oil, and pro-vitamin B5 to hydrate and nourish your hair. The result is bouncy, healthy curls that are full of life.
Plus, the tantalizing scent of shea butter will leave your hair smelling as good as it looks. If you're looking for a shampoo that will give you gorgeous curls and an invigorating fragrance, look no further than FEKKAI Shea Butter Shampoo For Curly Hair.
---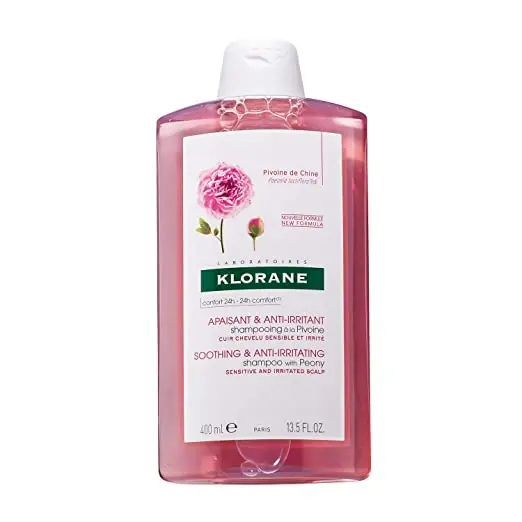 ★★★★ 4.3 Stars (1088 Reviews)
Looking for a light floral scent? Klorane Shampoo with Peony might be just what you're looking for. This gentle shampoo is suitable for all hair types, and it's sulfate-free and paraben-free.
The light peony fragrance is perfect for those who want a subtle scent, and the unique formula leaves hair soft, shiny, and healthy-looking.
---

★★★★ 4.3 Stars (1088 Reviews)
If you're looking for a clean lemon scent, Paul Mitchell Shampoo Two is a great choice. This shampoo gently cleanses hair and scalp, leaving behind a refreshing lemon fragrance.
Plus, it helps to add body and volume to limp, lackluster locks!
Bottom Line
Whether you want something fruity or something that smells like a chocolate factory, we hope you were able to find the best-smelling shampoo for your hair needs and scent desires! Not only do these shampoos smell incredible, but many of them are also effective and will nourish your hair.
RELATED: 8 Top Hair-Straightening Shampoos