Everybody of every size deserves to feel sexy, and sometimes sexy means putting on cute, frilly lingerie and dancing around the house. Is that a crime?
Luckily, fashion has evolved into being as inclusive as ever, which means anyone can get a slice of sex symbol pie by wearing lingerie that makes them confident, in control, and totally alluring.
That said, here are 15 plus-size lingerie brands you need to check out right now.
15 Best Plus-Size Lingerie Brands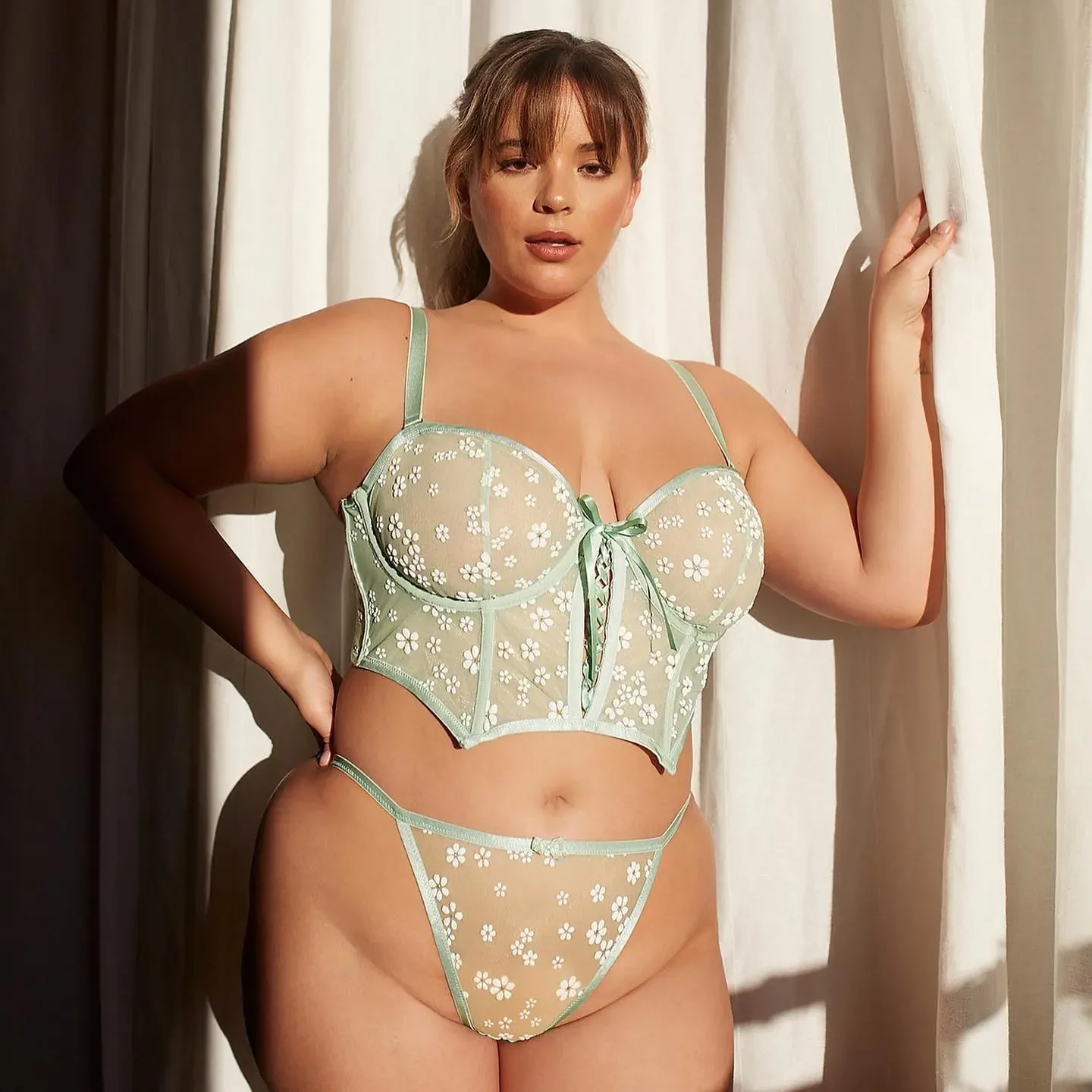 Size Range: XS – 3XL
By now, we should all know about Rihanna's super-successful beauty and lingerie brand, Fenty.
Our love for Rihanna goes beyond her pop hits due to how inclusive Fenty is, whether it's being inclusive of size or foundation shade!
Offering the cutest lingerie, loungewear, and even sportswear, Savage X Fenty is definitely a go-to.
---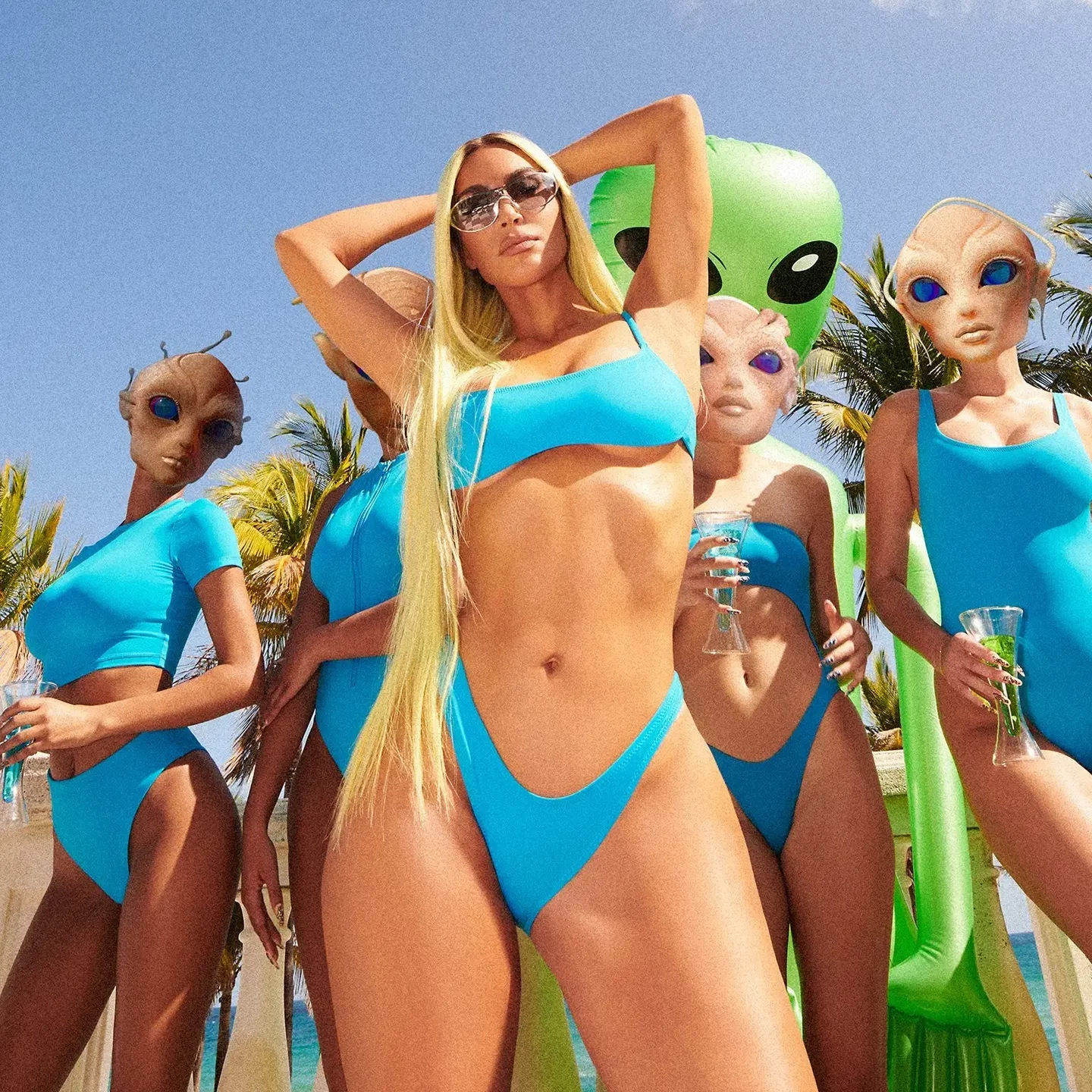 Size Range: XXS – 4X
Another celebrity brand, SKIMS is Kim Kardashian's shapewear brand that also carries a big selection of bras and panties.
SKIMS does favor neutral and muted colors to match skin tones, but the brand also has beautiful and fun-colored garments to keep everything under wraps interesting.
---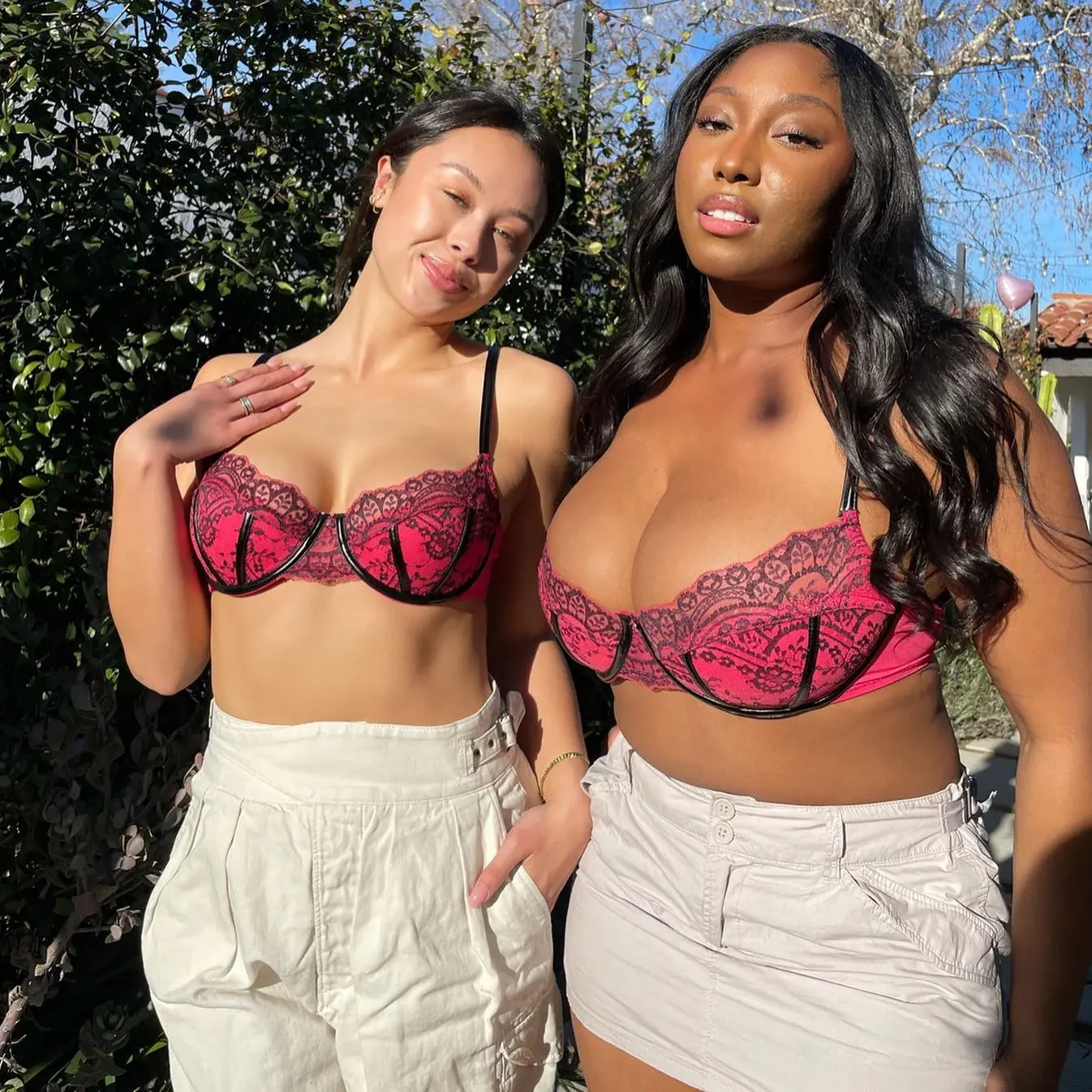 Size Range: XS – 4X
Since 2013, Adore Me has been encouraging customers to be who they want to be, no matter what.
Adore Me's goal is to make every woman feel happy, confident, and respected in the intimates they choose to wear, no matter what size they are.
Offering hundreds of styles, Adore Me is a wonderland of body appreciation and showing off what you're made of.
---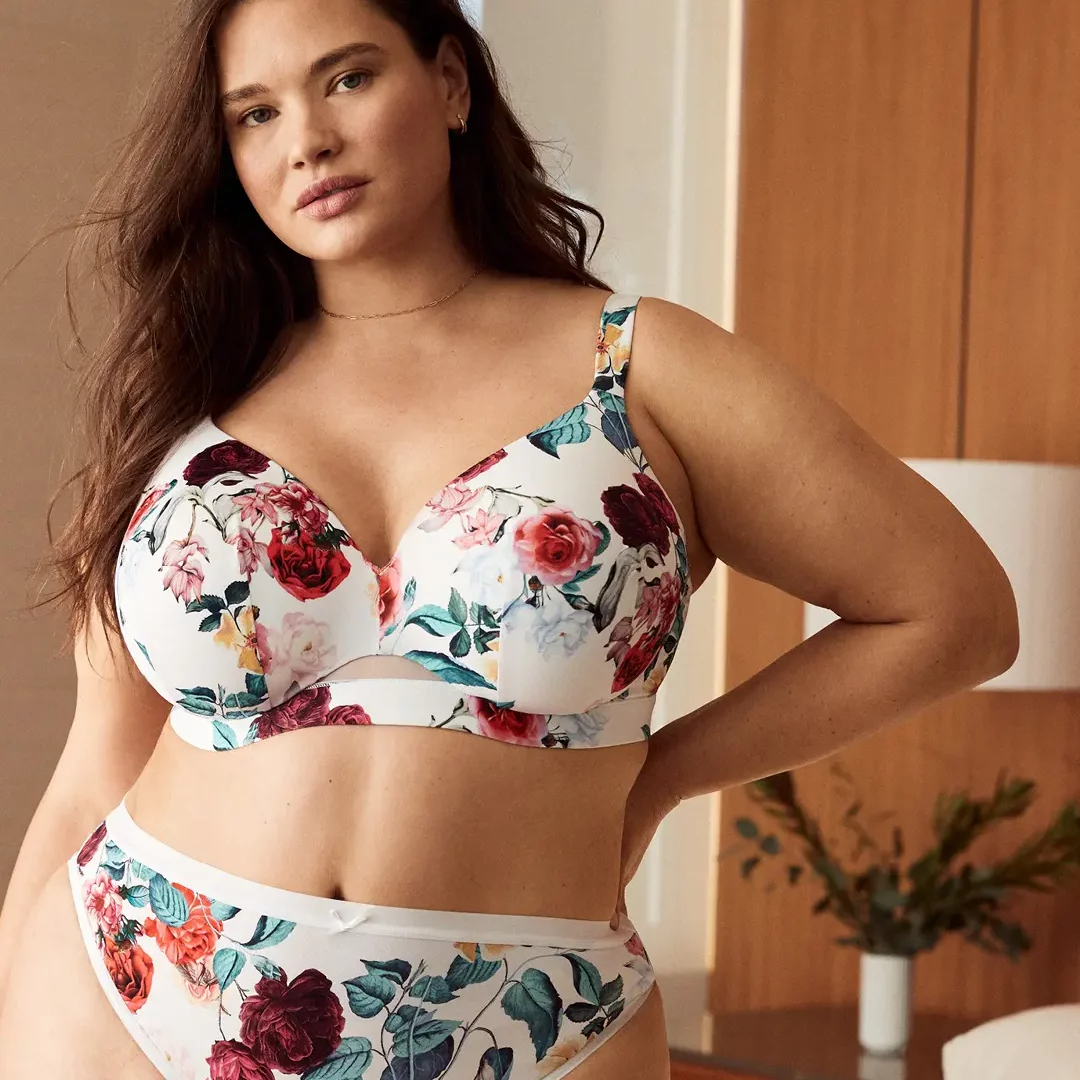 Size Range: 12 – 40 (bra options in up to K cup sizes)
One of the most popular plus-size brands, Lane Bryant has been a pioneer for plus-size bodies, having been around since 1904.
Lane Bryant's lingerie collection, Cacique, celebrates plus-size bodies by offering super cute and comfy intimates you'll never want to take off.
---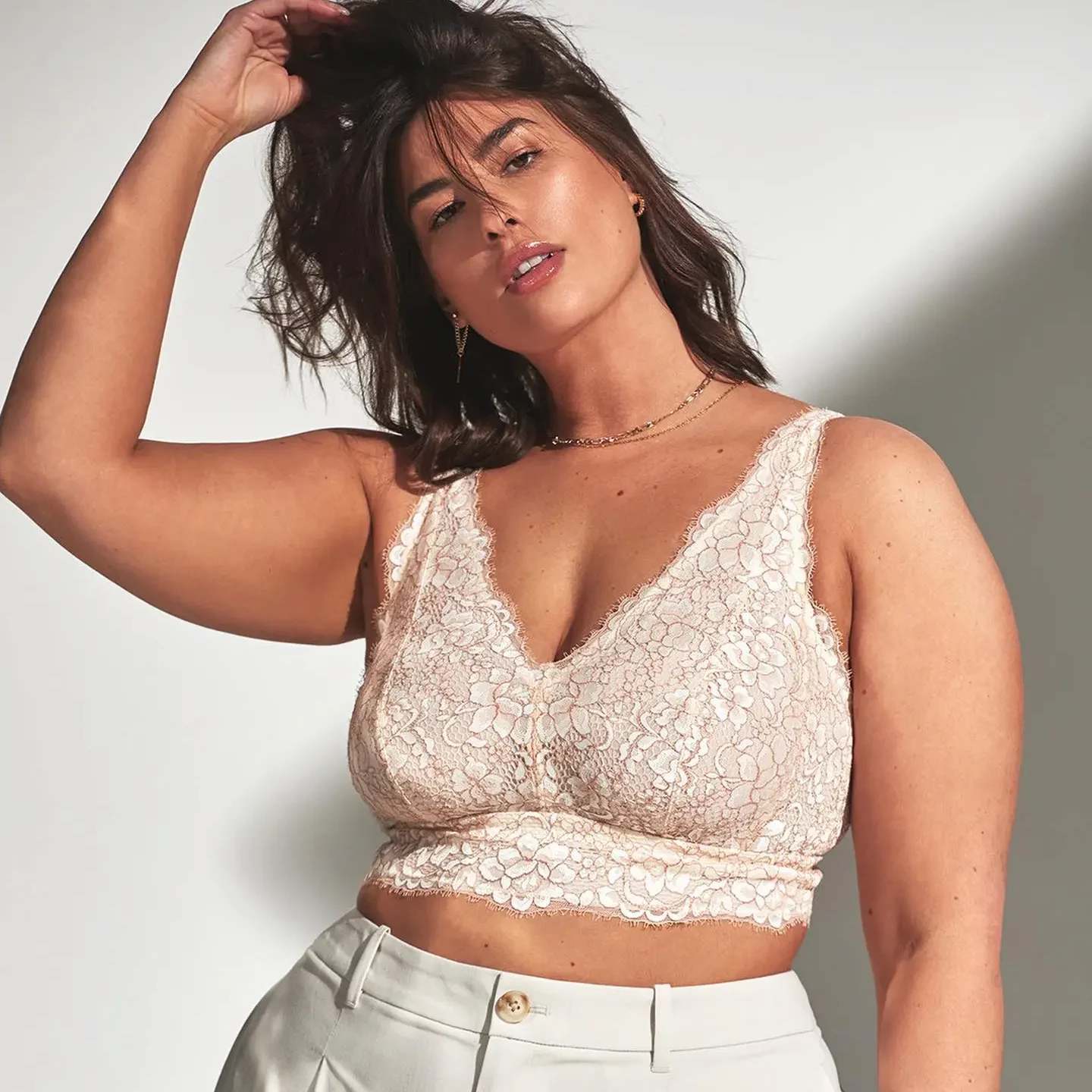 Size Range: XS – 3X
Since 1983, Cosabella has provided women with luxury lingerie inspired by the modern woman.
With feminine and timeless designers, Cosabella—meaning "beautiful thing" in Italian—is made in Italy by talented artisans in family-owned shops scattered throughout Italian villas.
With all the beautiful types of lingerie you could ask for, Cosabella garments are definitely showstoppers.
---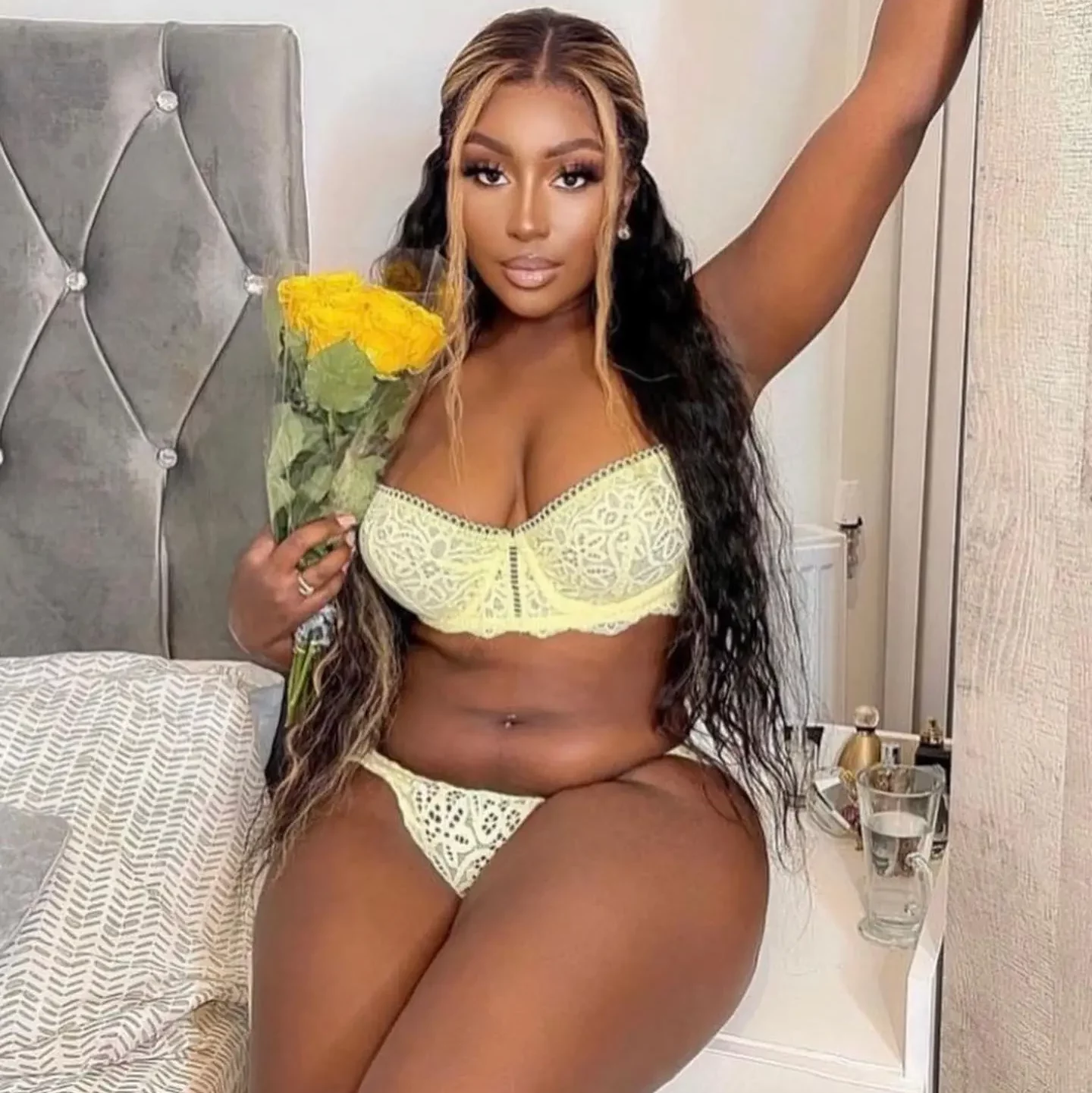 Size Range: S – 4X
Love, Vera is a Black-owned lingerie brand created to close the opportunity gap for Black women in fashion by raising the bar for representation and inclusivity
Love, Vera welcomes everyone to try its lingerie, but Black models and other Black talent are spotlighted!
If you want to support a Black-owned business and shop for the cutest and most seductive lingerie, definitely give Love, Vera a shot.
---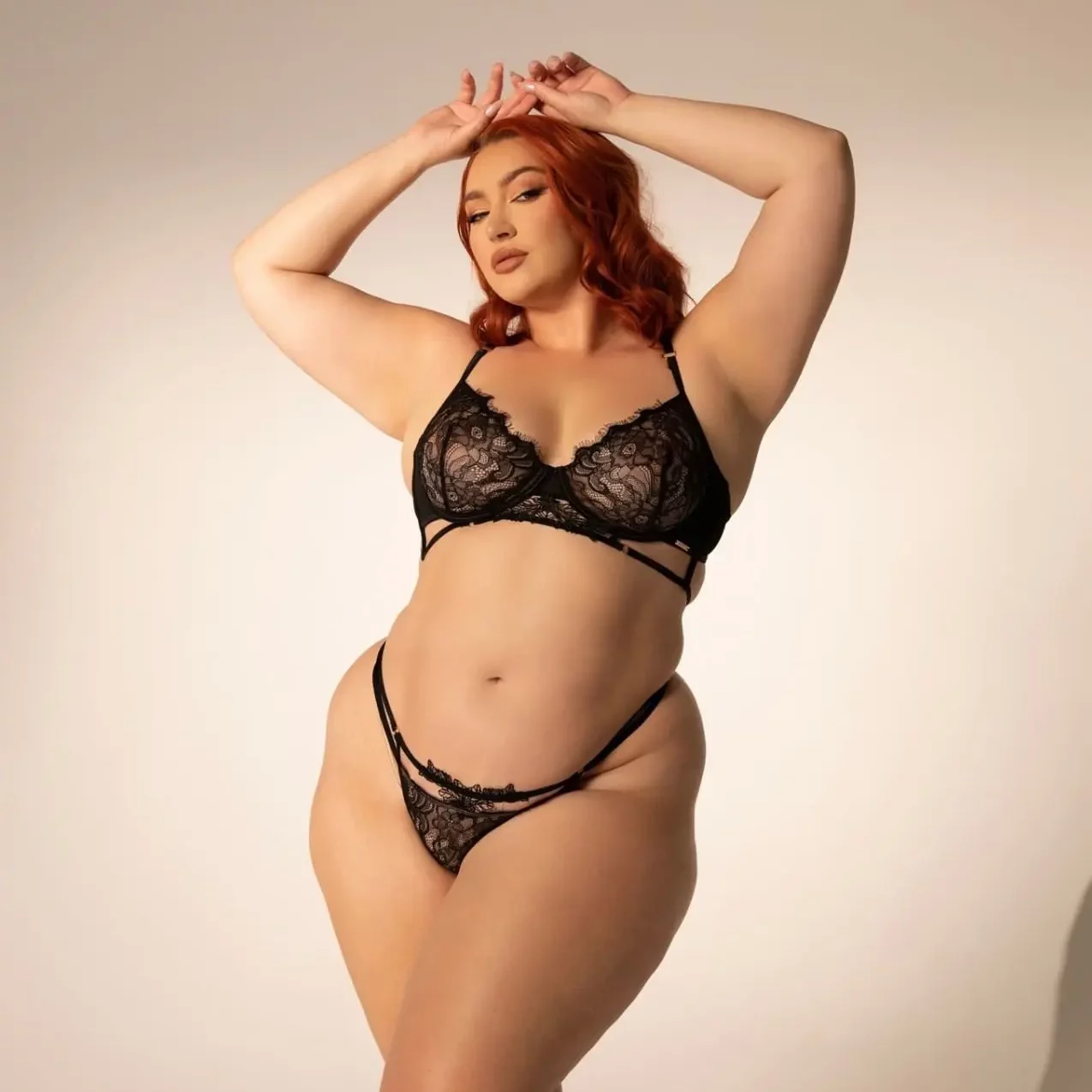 Size Range: XXS – 3XL
Bluebella's lingerie collection is bold, fashion-forward, and incredibly diverse.
Whether you're looking for something a little tame or you're looking to showcase all your goodies, Bluebella is sure to have a garment for you.
---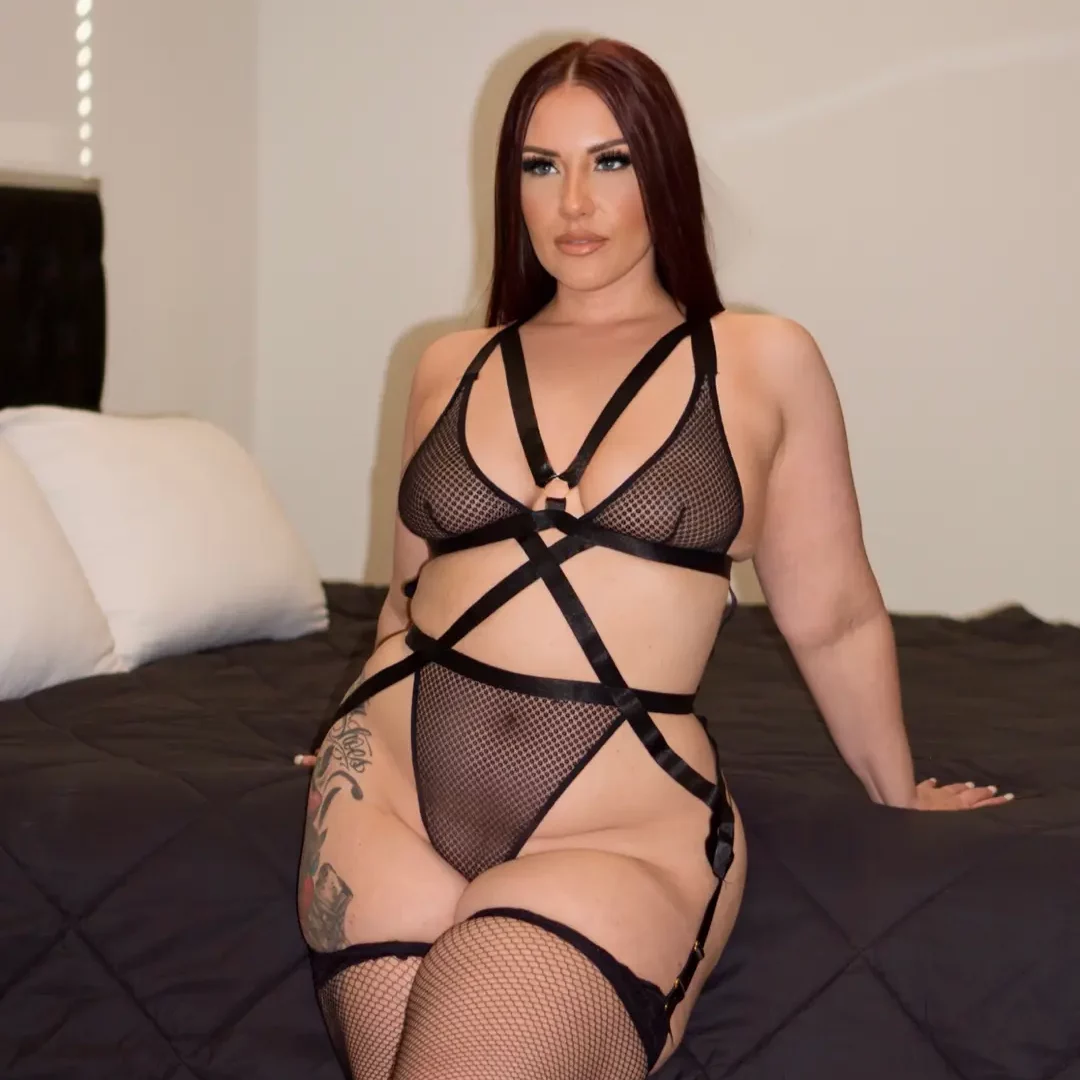 Size Range: S – 4X
One of the best things about Yandy is that its lingerie is eye-catching, accessible, and affordable.
The brand offers lingerie starting at $9, and you can find everything you need from babydolls to bodysuits to corsets and bustiers. In fact, Yandy even offers costumes for those into roleplay!
---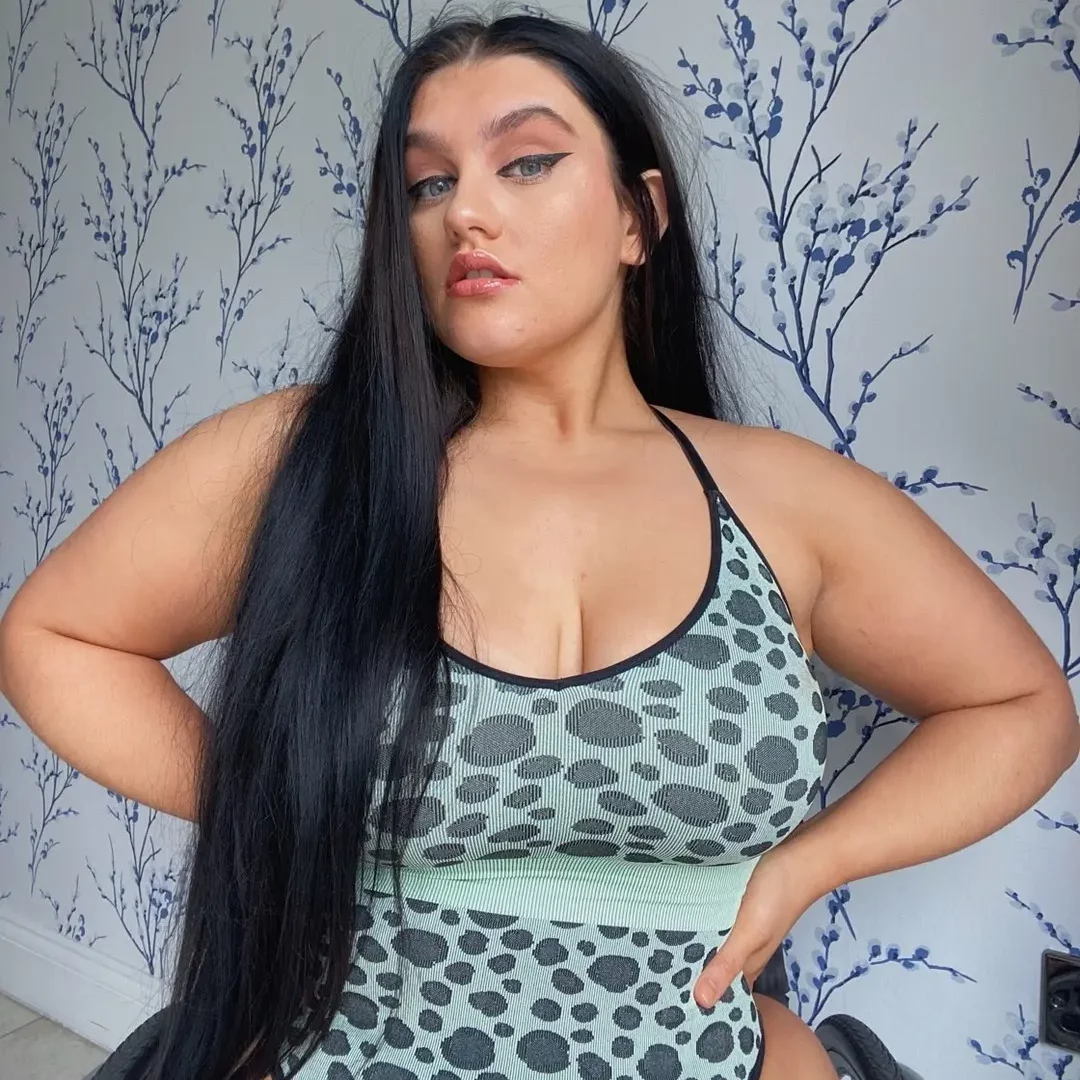 Size Range: S – 6X
Lovehoney is no stranger to the world of pleasure, but did you know the brand also carries plus-size lingerie?
Lovehoney has hundreds of different styles to awaken your most sensual self and will have you feeling totally amazing.
---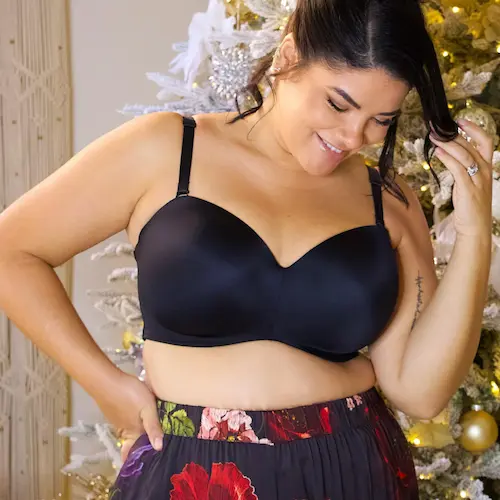 Size Range: XS – 5XL
If you've ever wondered if there was a way to shop all these different lingerie brands at the same time without opening a hundred tabs, let's introduce you to Bare Necessities.
Bare Necessities carries lingerie from different brands and designers, so you can shop for an array of pieces in a more convenient way.
Offering subtle, bold, and unique styles, Bare Necessities lingerie will have you wanting to undress in no time.
---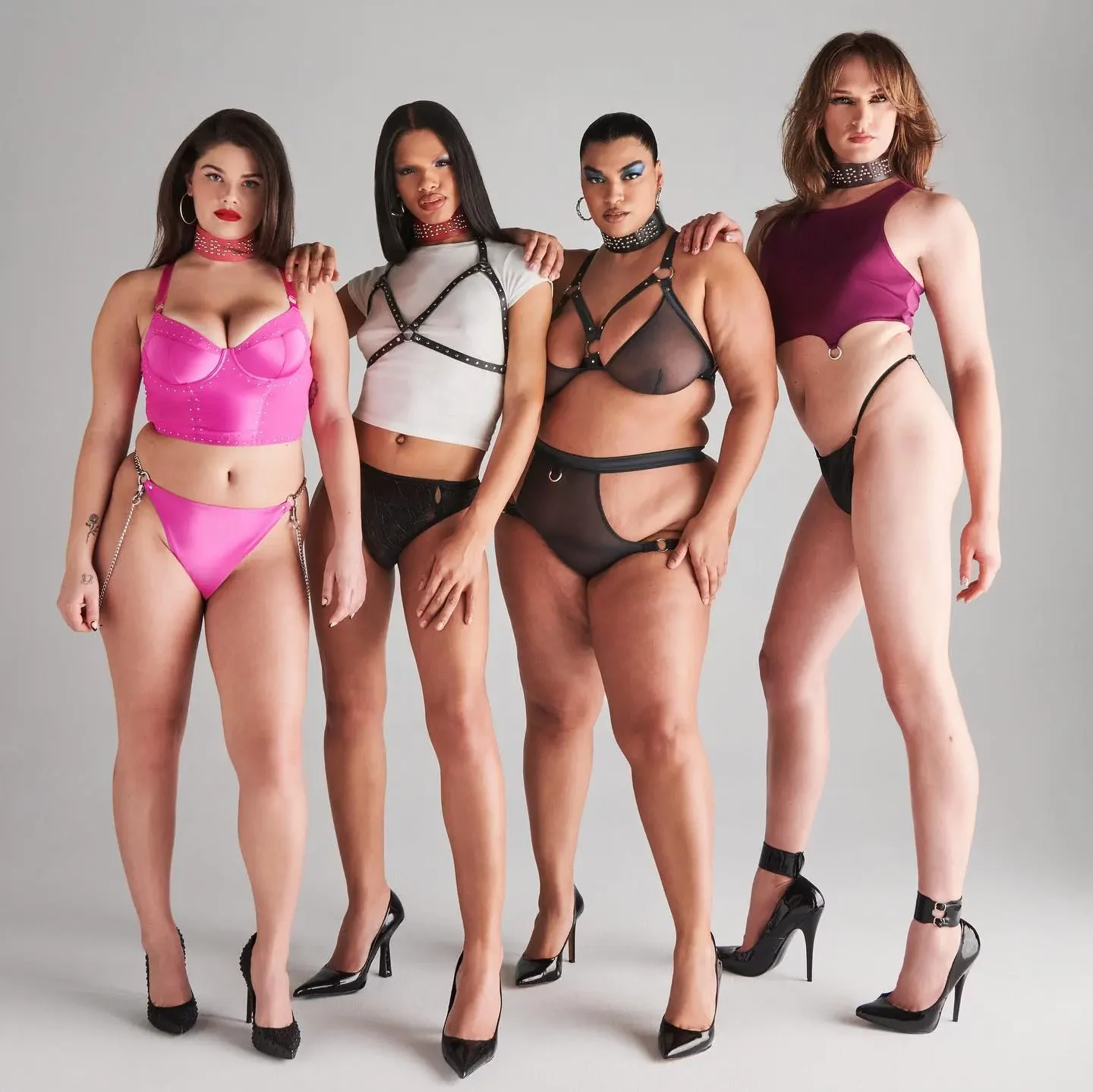 Size Range: XS – 5X
Contrary to other lingerie brands, Parade is all about being colorful, fun, and non-traditional with its bold and bright colors and kitschy patterns.
Parade is all about showing off who you are and feeling great about it, and what better way to do that than by wearing cute lingerie?
---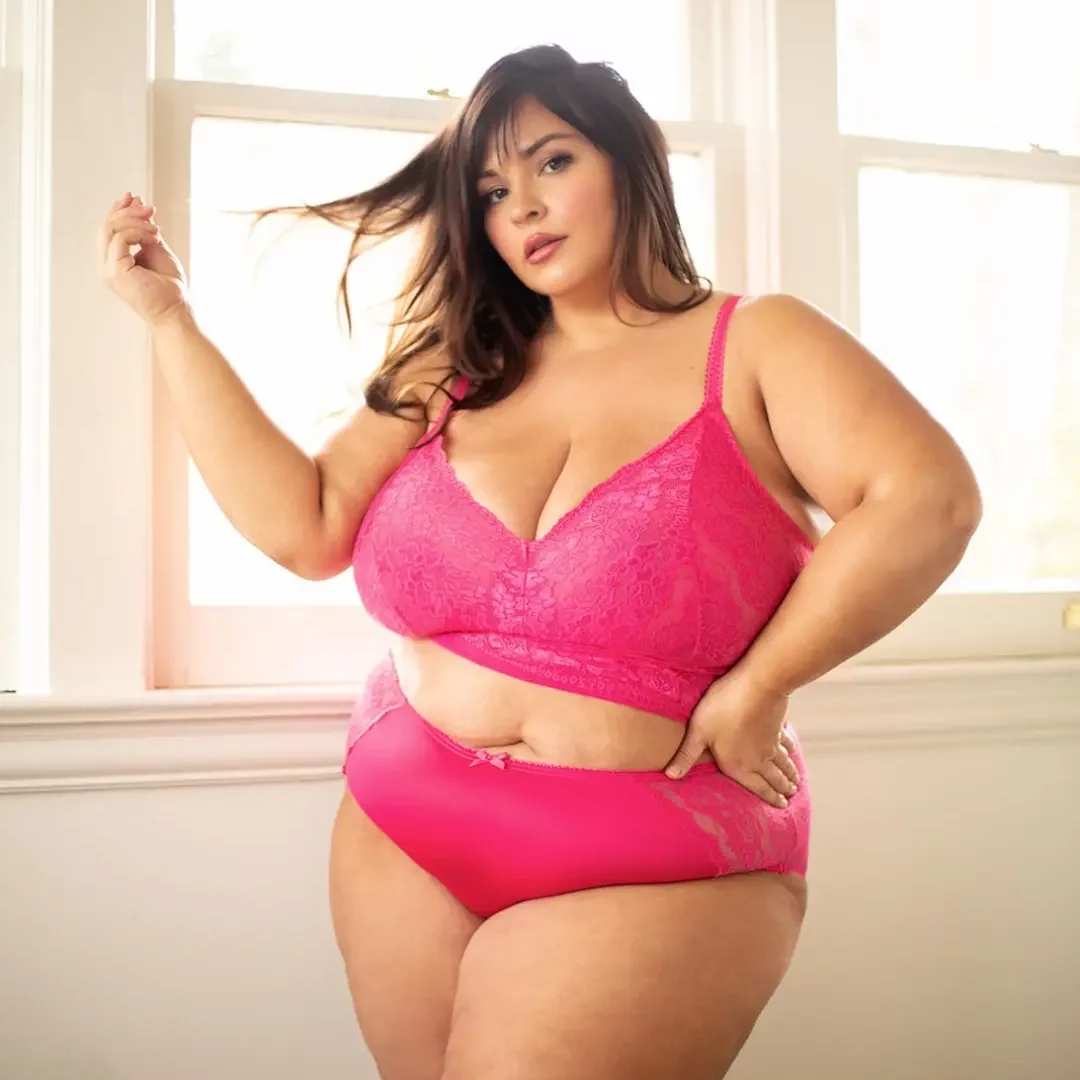 Size Range: 10 – 30
Like Lane Bryant, Torrid was created for plus-size bodies exclusively, so of course its lingerie collection is worth mentioning.
Torrid has a lot of options when it comes to its intimate apparel, but the choices are definitely a bit tamer in comparison to the other brands on the list.
So if you're looking for a garment that's subtle but still sexy, check out Torrid's lingerie!
---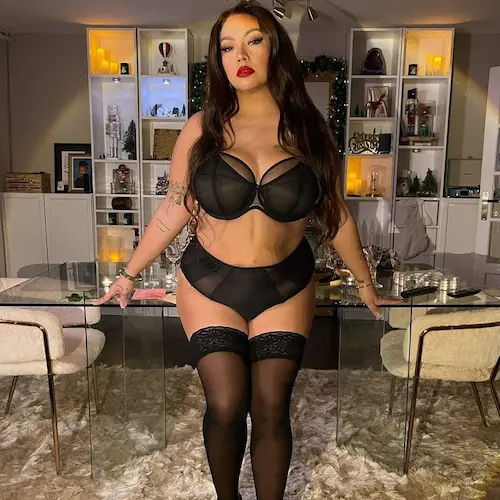 Size Range: S – 4XL
Launched in 2008, Elomi was created to champion the curvy community where plus-size bodies can feel safe, inspired, confident, and empowered.
Elomi's lingerie is feminine, bold, and so comfortable you'll want to wear it as an everyday undergarment!
---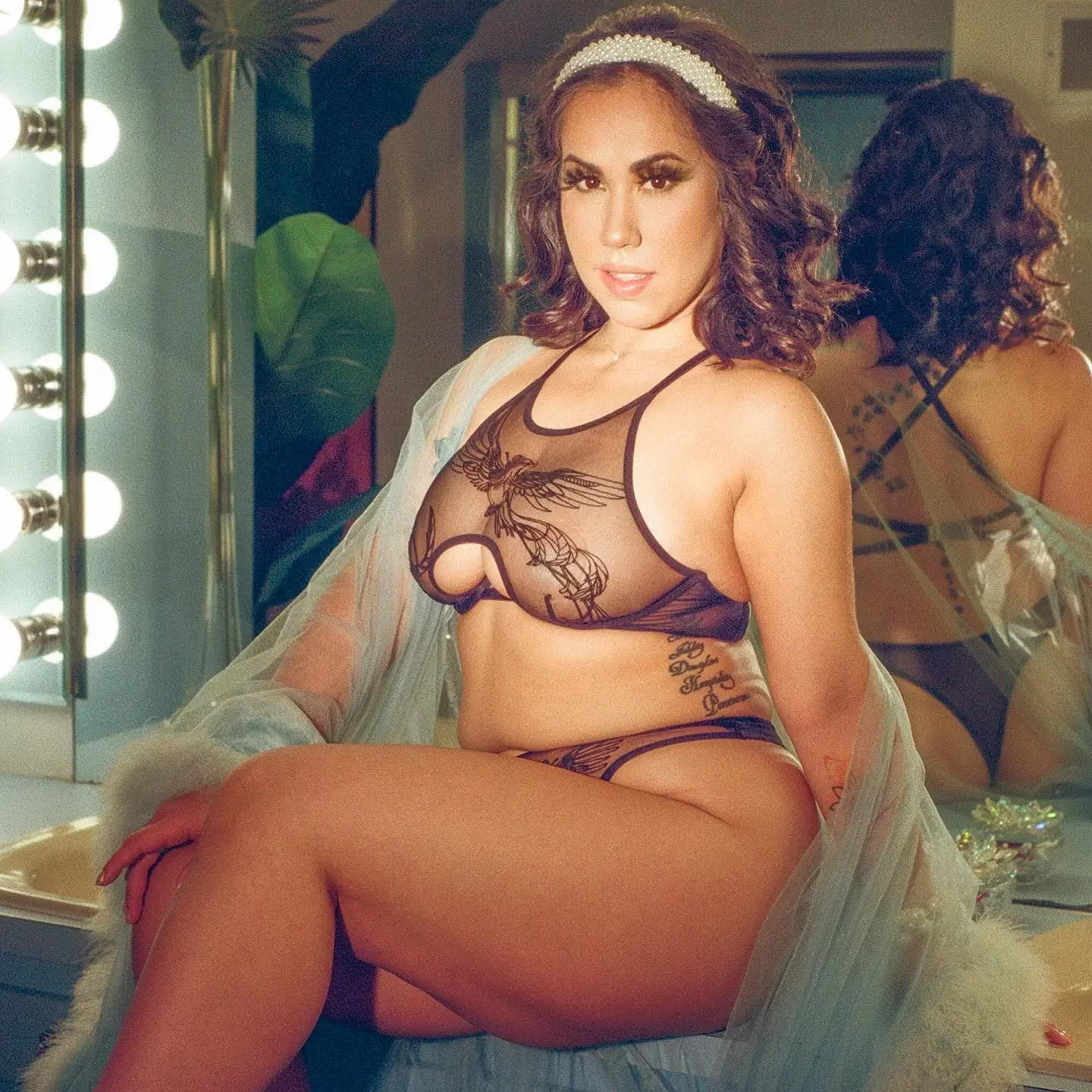 Size Range: XS – 3X
If you're looking for bold and unique designs that are romantic but also just really badass, Thistle And Spire might be your new best friend.
Thistle And Spire offers a ton of lingerie that are one-of-a-kind but also affordable. This brand believes everyone should feel confident in the bedroom, and its lingerie will give you just the boost you need!
RELATED: 15 Best Plus Size Clothing Subscription Boxes
---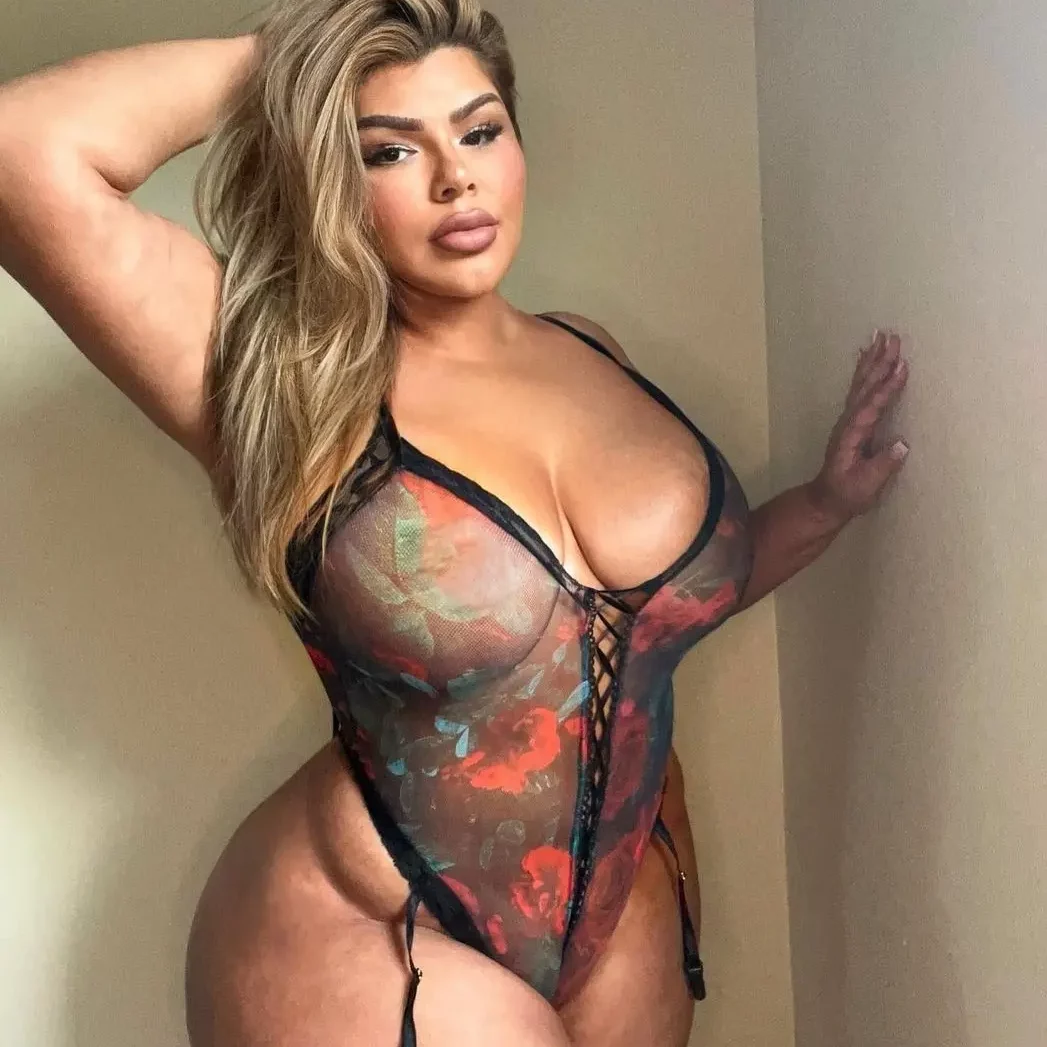 Size Range: XS – 4X
It might surprise some, but Fashion Nova has a great curvy collection that includes an impressive lingerie department.
Affordable, seductive, and super cute, Fashion Nova's plus-size lingerie is the perfect addition to your bedroom activities and will have you looking and feeling like the ultimate baddie.
---
Conclusion
We hope you enjoyed this list of 15 best plus-size lingerie brands.
What all these brands have in common is that they put comfort, empowerment, and confidence at the forefront of their designers—as they should!
Everyone deserves to feel safe and valued when it comes to intimacy, and we hope you find a brand that works for you.