Popular since the 1940s, hairspray is a necessity if you're looking to keep your hairdo in place throughout the course of an active day. However, certain hairsprays can be harmful to both the environment and to your own health. That's why we've rounded up the best natural hairsprays on the market.
Fortunately, the natural beauty market has expanded over the last few years, ensuring safe alternatives to your regular spray. Keep reading to discover our deeply researched picks for the best natural hairspray!
Downsides to Traditional Hairspray
Though they're a dependable way to keep your style in position, certain hairsprays can have negative effects on lungs, skin, and our ozone.
Irritation to those with sensitive skin
Products packaged in aerosol containers use a type of chemical known as propellants, a primary cause of smog. These chemicals can also lead to lightheadedness, headaches, or allergic reactions when inhaled
Not to worry, there's no shortage of natural and organic hairspray alternatives on the market!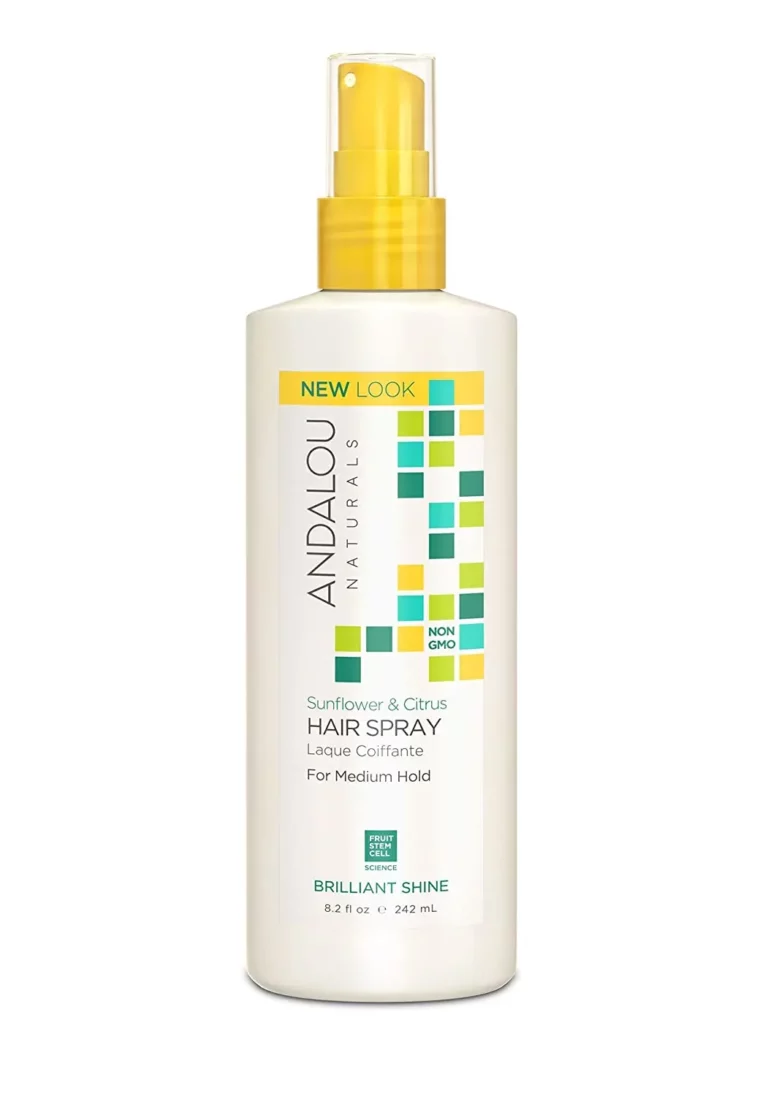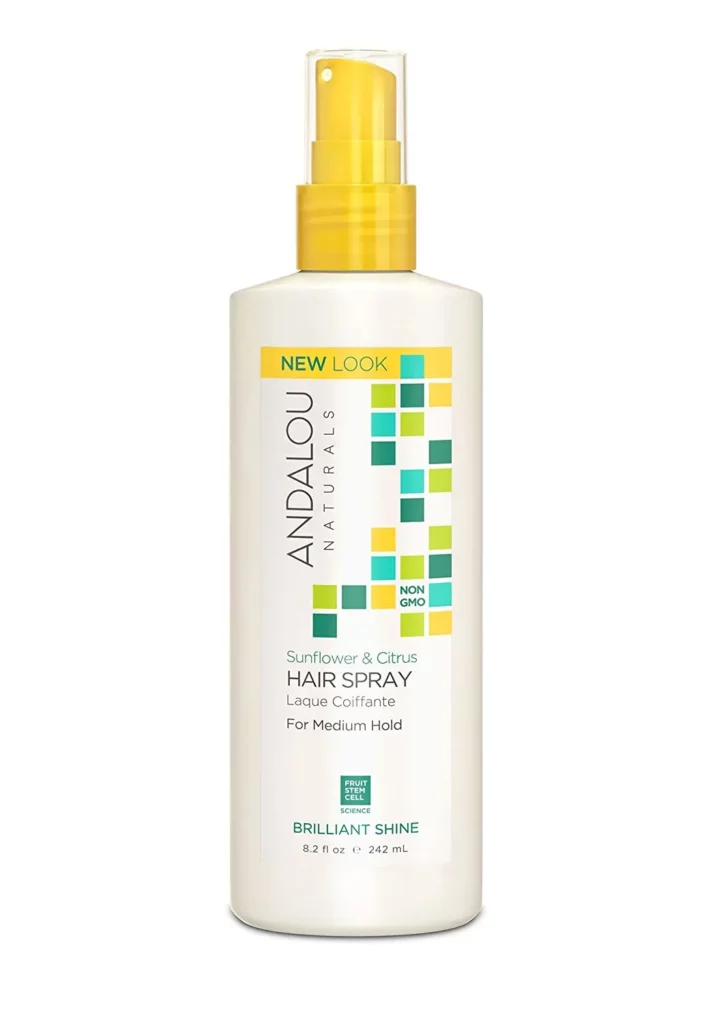 With close to 2,000 5-star reviews on Amazon, it's hard to go wrong with this product. Andalou is known for blending advanced fruit stem cell science with natural fair-trade ingredients, advertising upwards of 70% certified organic content in all their products.
Best of all, this hairspray has the non-abrasive, pleasant scent of citrus, something popular with buyers.
---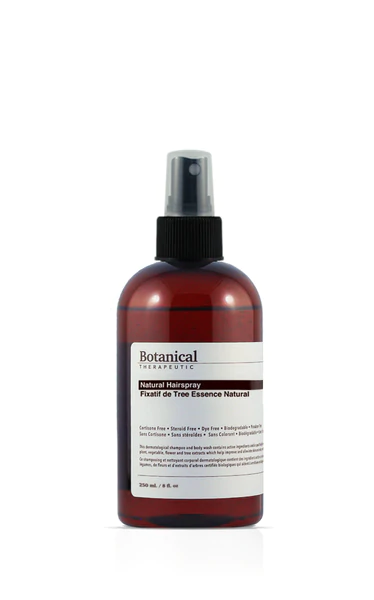 Carina Organics Hairspray is free of synthetics, hypoallergenic, vegan, and cruelty-free.
Not only this, but it's also 100% biodegradable, making it good for our environment as well as your health.
---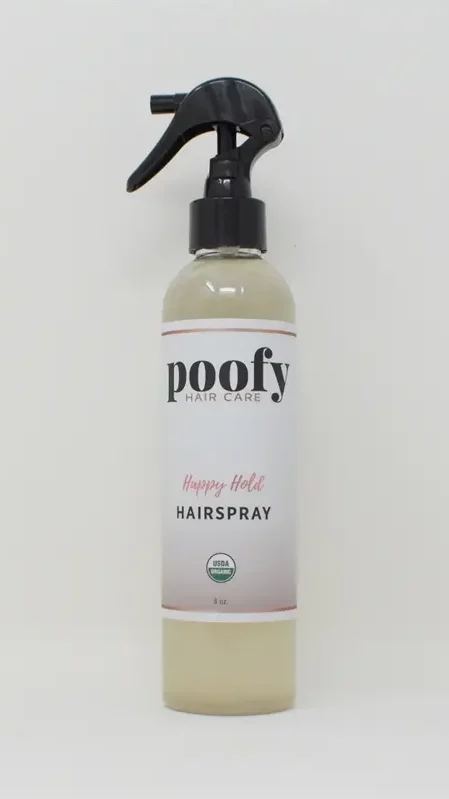 Poofy Organics products are USDA certified organic. Made from natural ingredients like cane sugar and aloe, this spray will hold your hair in place without drying it out.
Though a bit pricier than some other options, this hairspray is known for being comfortably lightweight and pleasantly scented. 
---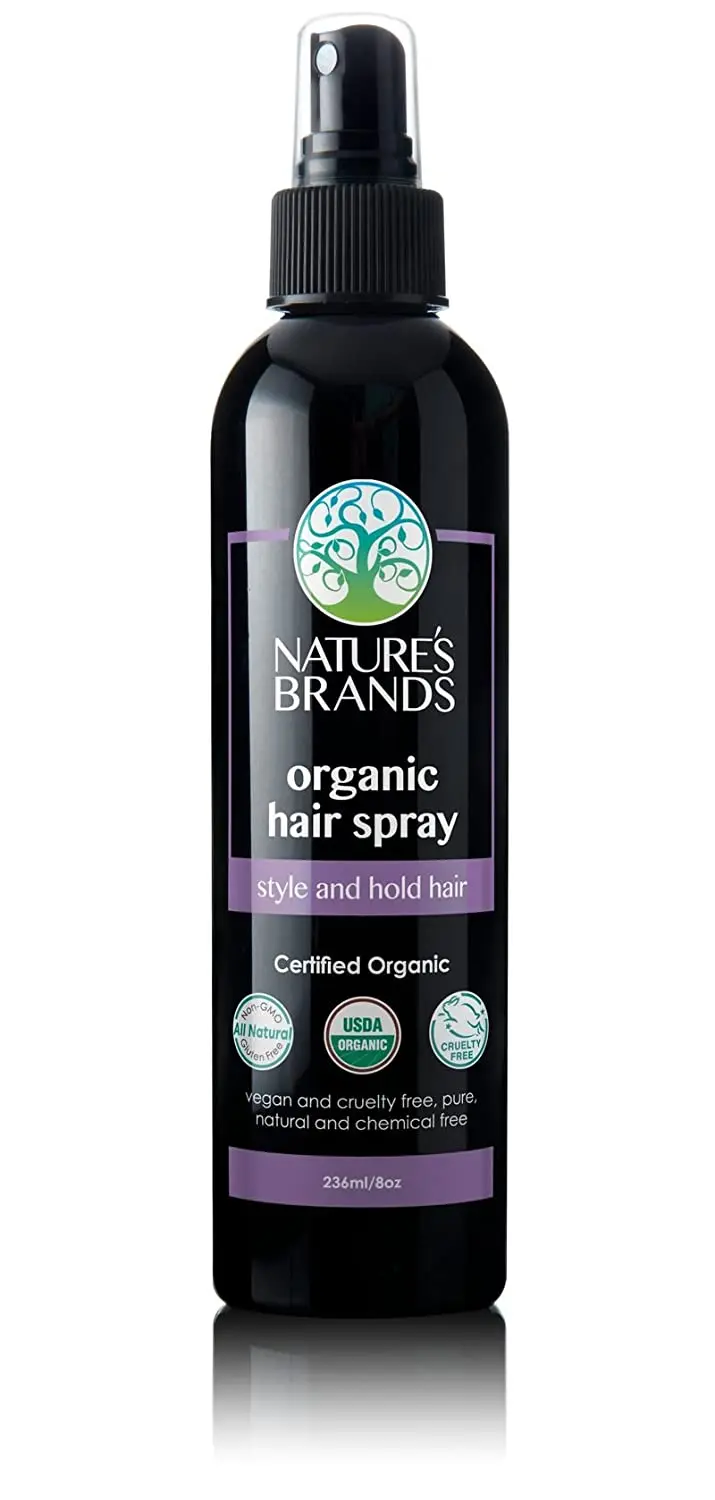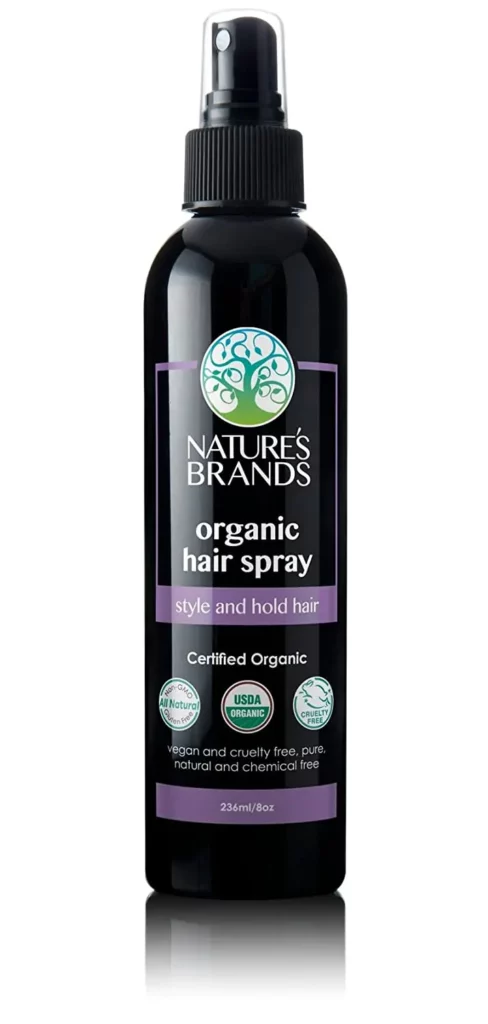 This option is paraben free, vegan, and cruelty free.
It also features well-over 300 5-star reviews on amazon, indicative of its popularity.
---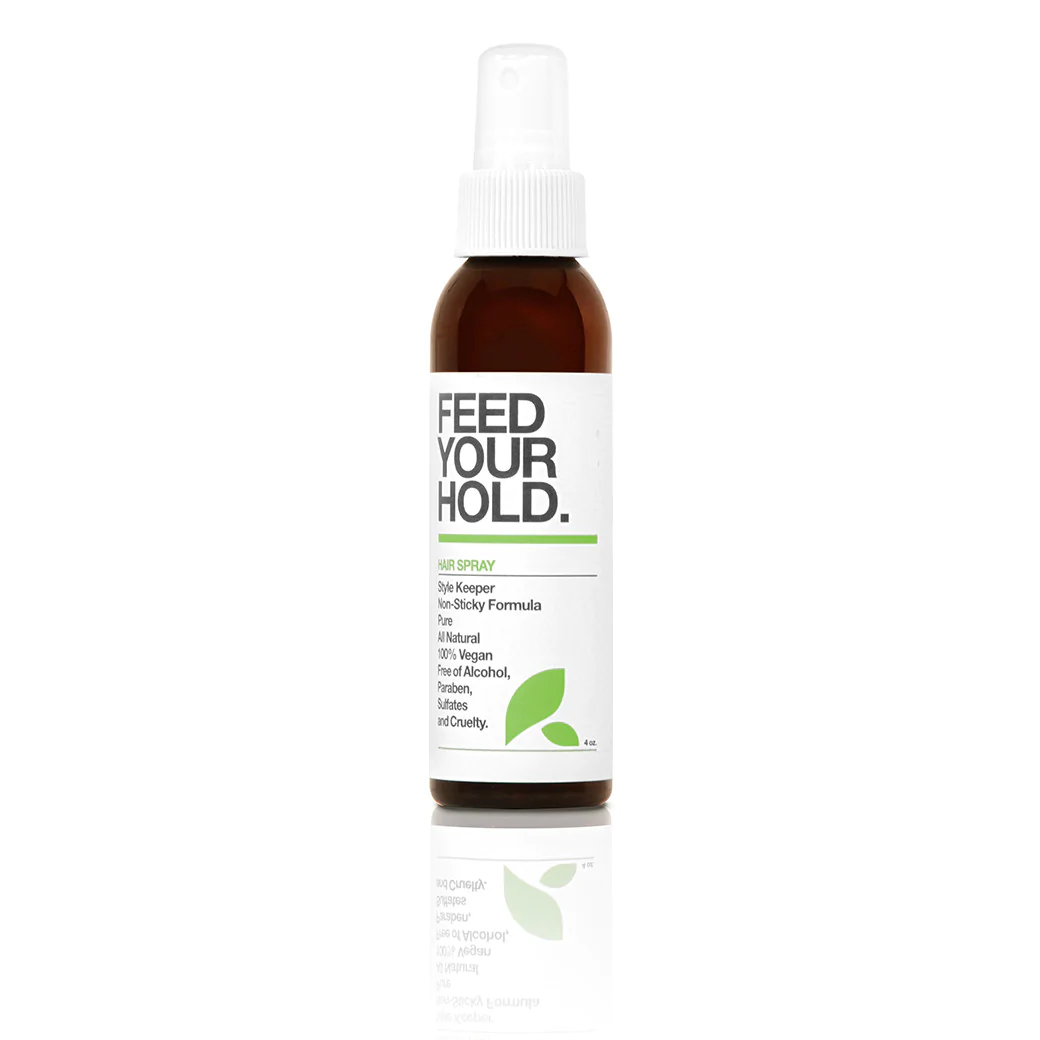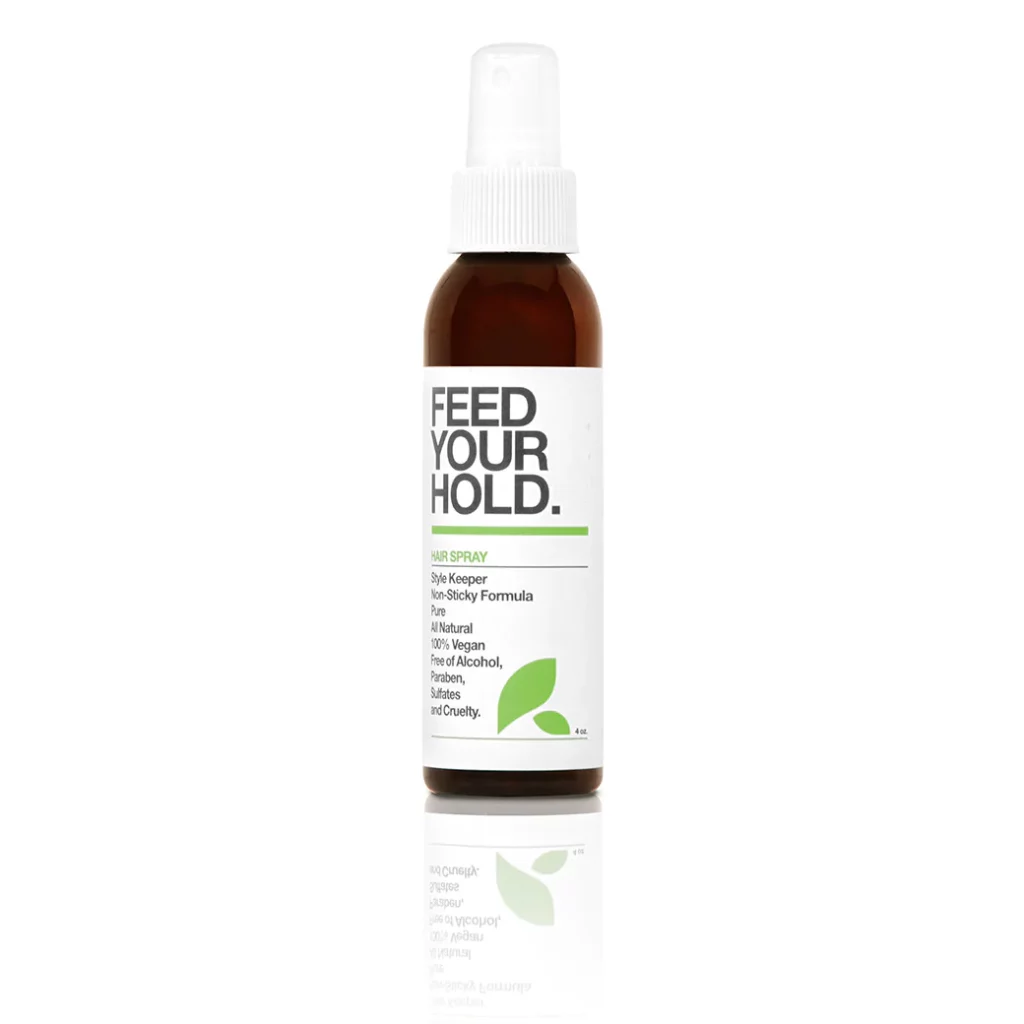 Also available through amazon, this Yarok hairspray is hard to beat. Made from rice extract and other natural ingredients, this spray is also 100% vegan and free from gluten, sulfate, alcohol, and parabens.
Though this product has only a medium hold, it's lightweight and doesn't flake, ensuring an overall pleasant experience.
---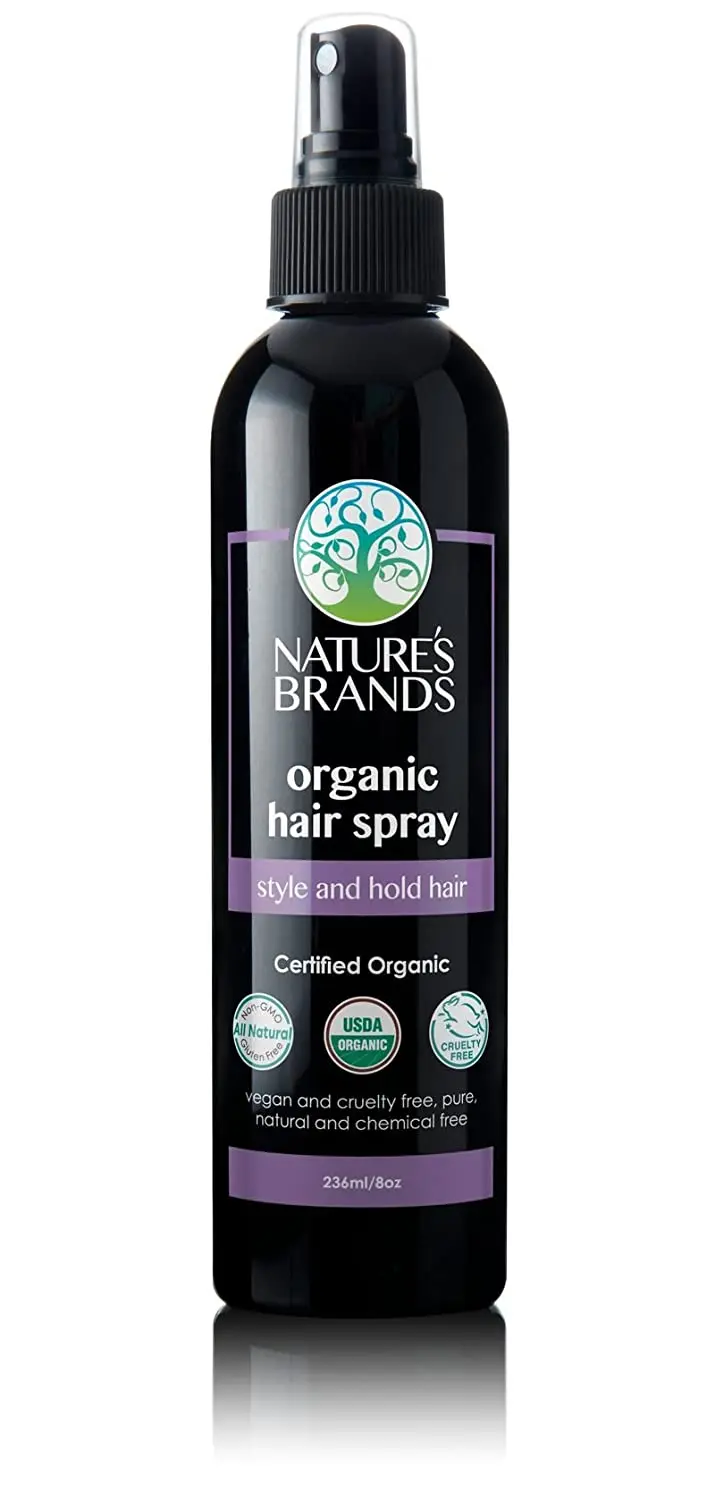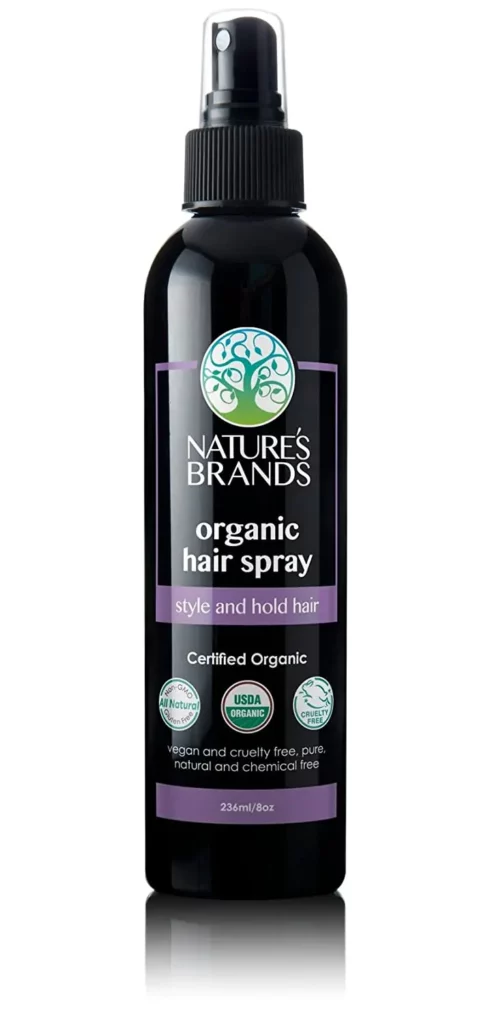 This organic hairspray is made with only organic ingredients and no synthetic polymers.
The USDA-certified formula uses aloe leaf juice and Acacia Senegal gum to naturally hold the hair in its place.
---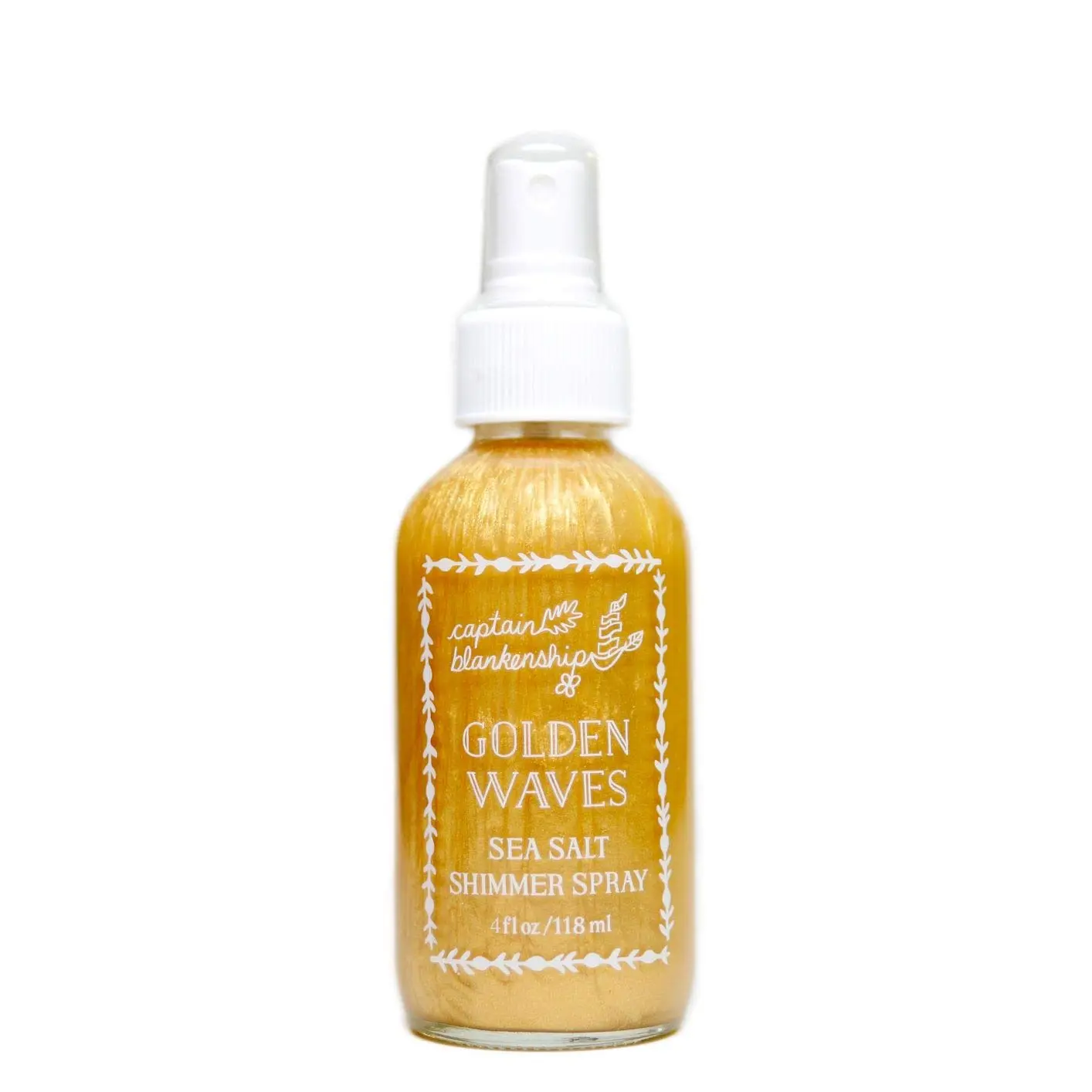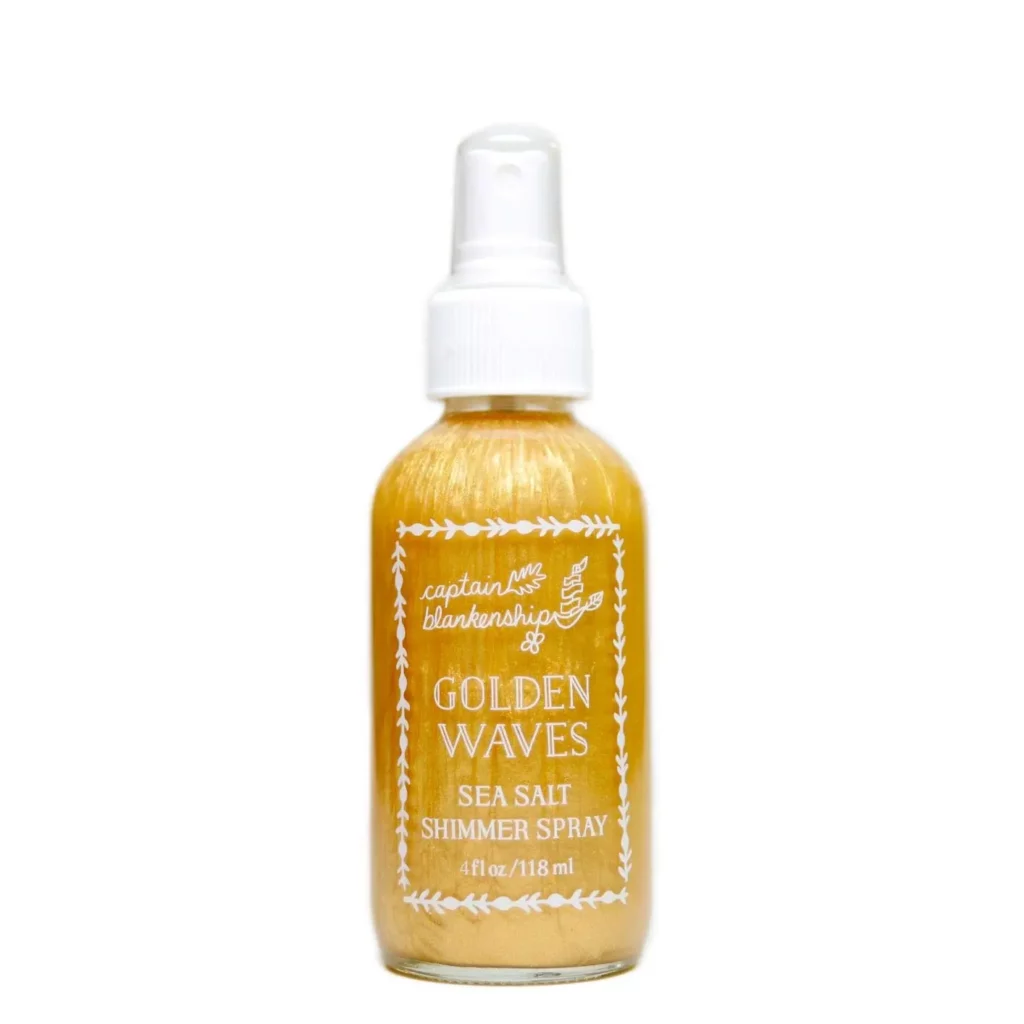 For a little extra shine to your style, grab this shimmer spray from Captain Blankenship.
It adds natural shimmer while gently holding your hair in place with organic aloe vera and sea kelp.
---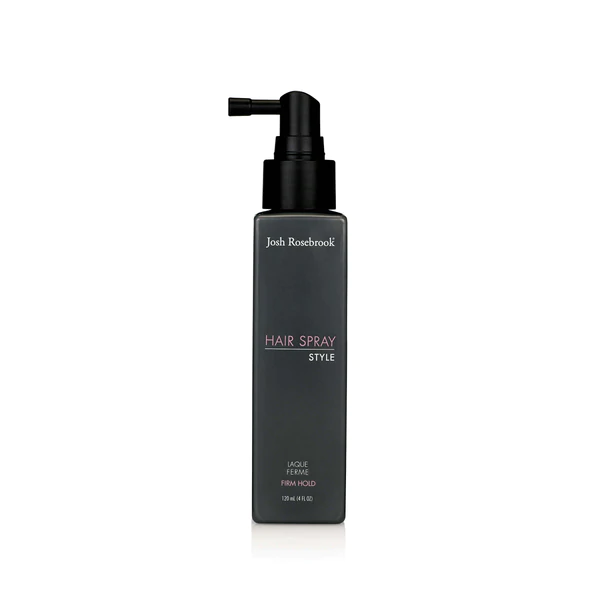 Josh Rosebrook's Hair Spray is a lightweight, non-sticky hairspray made from pure plant ingredients. The spray has a light, natural scent and leaves hair feeling soft and touchable.
Plus, the herbal infusions promote a healthy scalp, which in turn promotes healthy hair!
---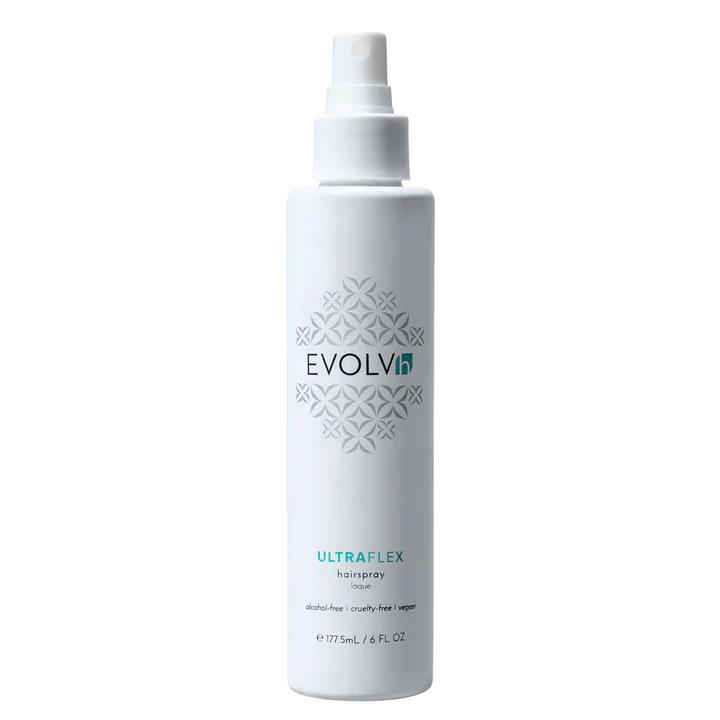 This natural hair spray ticks all the boxes and then some. The fast-drying formula keeps your style in place all day long, while the flexibility prevents that dreaded helmet head feeling.
And if you're running low on dry shampoo, just give your roots a quick spritz of UltraFlex, and voila! Instant refreshment.
---

Looking for a non-aerosol hair spritz that still gives you great hold? This non-aerosol pump spray contains aloe vera, sunflower seed oil, lavender, and thyme to help keep your hair healthy and hydrated while still providing a strong hold.
Plus, the non-aerosol pump means you'll never have to worry about harmful chemicals in the environment or your hair.
---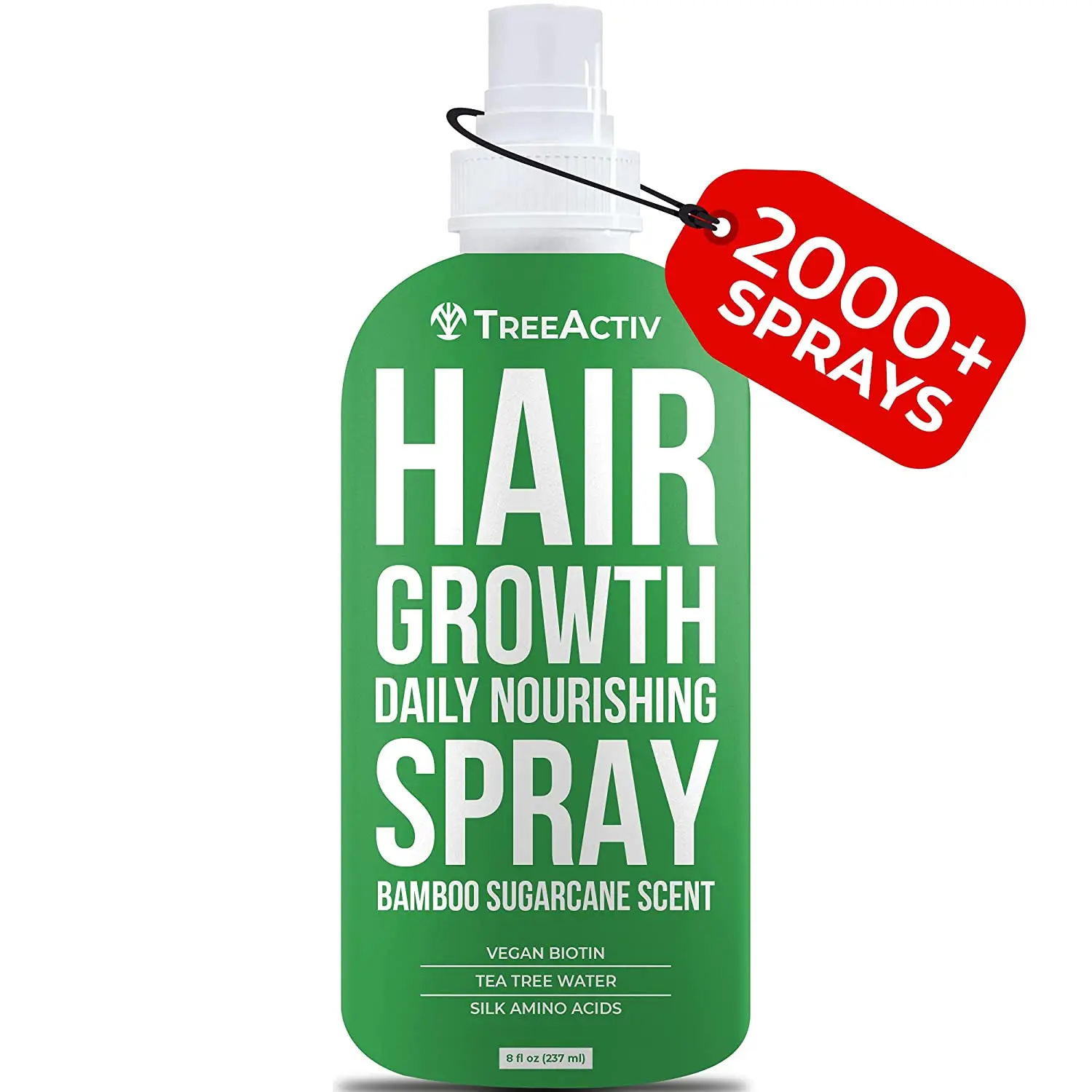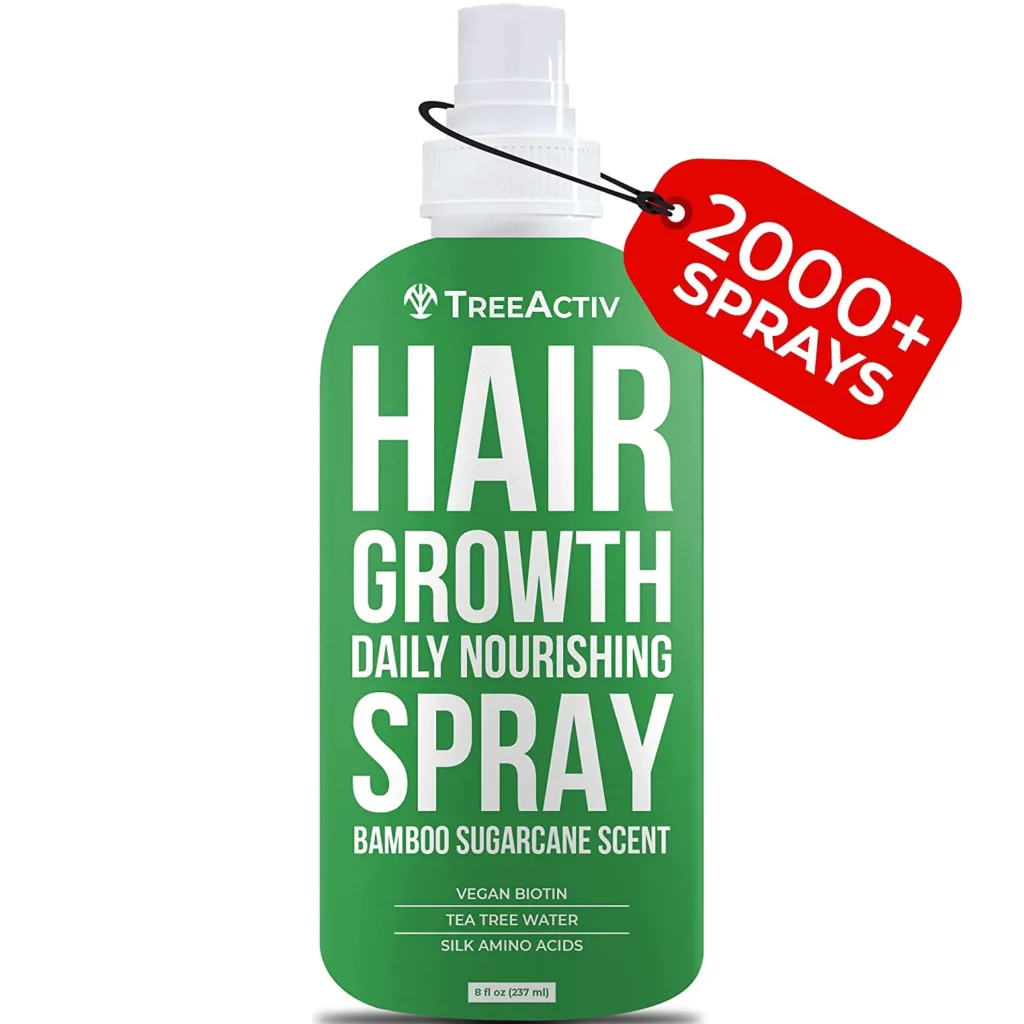 Just a few spritzes of this nourishing spray add instant volume and body to hair. While it's not technically a hair spray in the typical sense of the word, it is an all-natural way to give your hair shine and body.
The Biotin oil stimulates hair growth while the tea tree oil and coconut water provide nourishment and hydration for soft locks.
---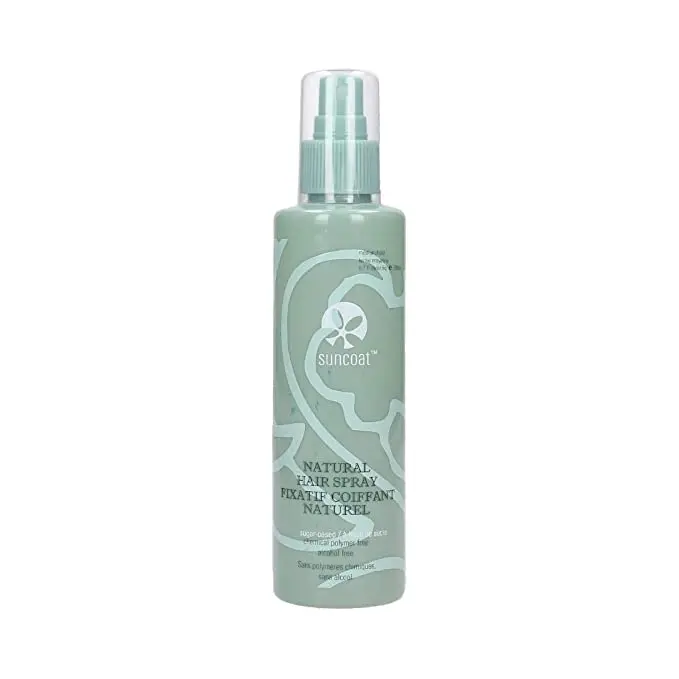 This is a unique styling product that uses sugar-based technology to help hold your hair in place, but it doesn't leave your hair feeling sticky or weighed down.

Plus, it provides long-lasting hold and shine and is suitable for all hair types.
---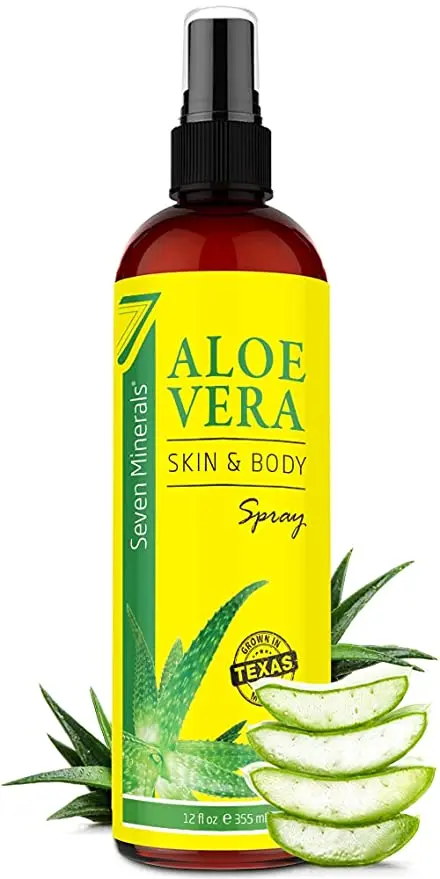 This organic aloe vera spray is a refreshing and healing body spray that can be used on both the skin and hair. Aloe vera is known for its soothing properties, and this natural ingredient can help to relieve sunburn, windburn, and other skin irritations, including for the scalp.

The spray also contains seven different minerals that are beneficial for the skin, including zinc and magnesium. These minerals help to promote cell growth and repair, as well as provide protection from free radicals.
In addition, the organic aloe vera spray can also be used as a leave-in conditioner for the hair. It helps to hydrate and detangle hair, while also protecting it from heat damage.
---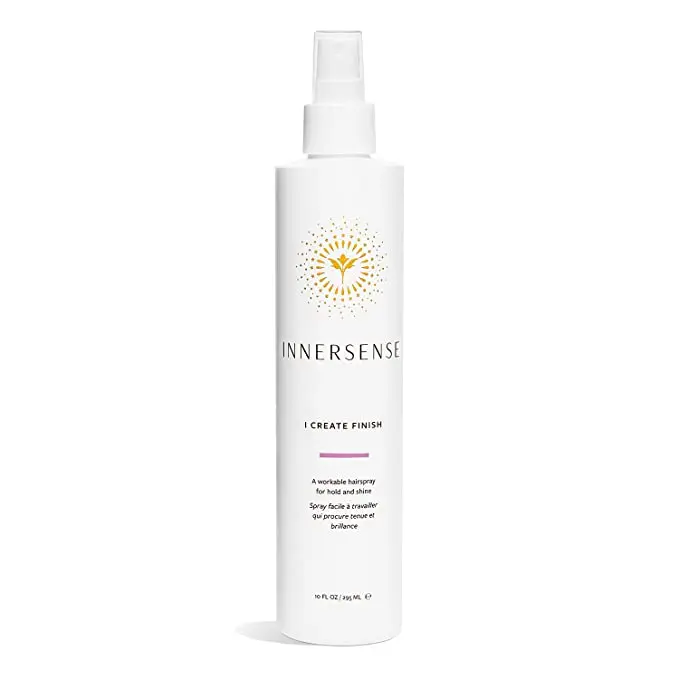 This is a light-hold hairspray that's perfect for setting your style without making your hair feel stiff or sticky. Made with excellent ingredients like organic honey and aloe, it also helps to add shine and tame frizz.
And best of all, it's free of harmful chemicals like sulfates and parabens. So if you're looking for a natural way to keep your hair looking beautiful, give Innersense Organic Beauty's Natural Spray a try!
---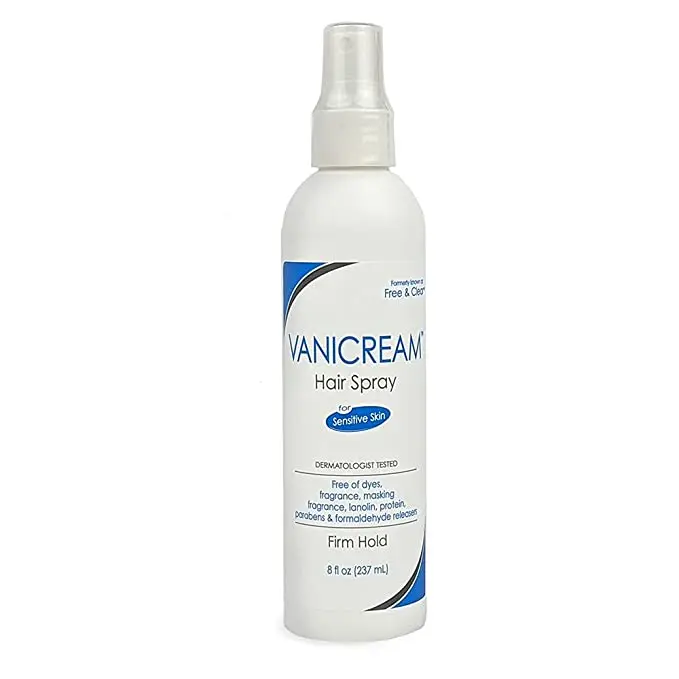 Looking for a hairspray that won't weigh your hair down? This dermatologist-tested hair spray is perfect for those with fine or sensitive hair. It's formulated to provide a strong, yet gentle hold, without the harsh chemicals found in other hairspray.
Plus, it's fragrance and gluten-free, so it won't irritate your scalp or cause any allergic reactions.
---
The Bottom Line
We hope you were able to find your absolute best natural hairspray! Overall, there's no shortage of natural and effective hairsprays on the market. If you're looking for a healthy and environmentally-conscious alternative to your favorite spray, look no further!