Let's be real—the fashion industry has a nasty past when it comes to dressing plus-sized bodies.
It wasn't until the last couple of years did society finally get a grip and realized beauty isn't limited to a number, nor is beauty defined by it.
That said, fast-fashion companies certainly got with the program and introduced collections for all body types, but what about more luxurious designers?
Some designers do a great job at offering inclusive sizing while others are terrible. To help narrow it down, here are our favorite 15 luxury plus-size clothing brands for gorgeous inclusive clothing.
Luxury Plus-Size Clothing Brands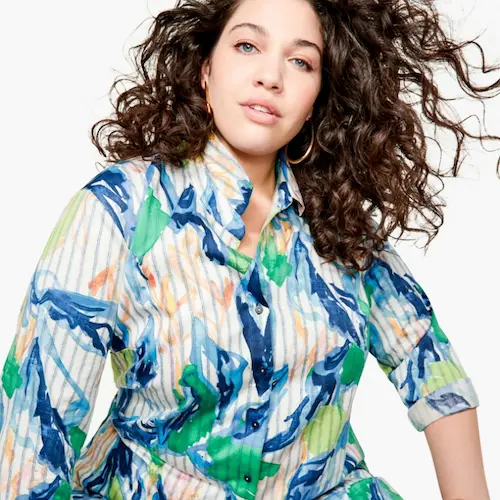 Size range: S – 2XL
Nic + Zoe is a clothing brand led by a mother and daughter duo whose mission was to create fashion for everybody.
Nic + Zoe offers clothes that are colorful, bright, and extremely stylish for all body types. Whether you're looking for something to wear to a picnic, brunch, or a backyard wedding, Nic + Zoe will have you looking wonderful and feeling confident.
---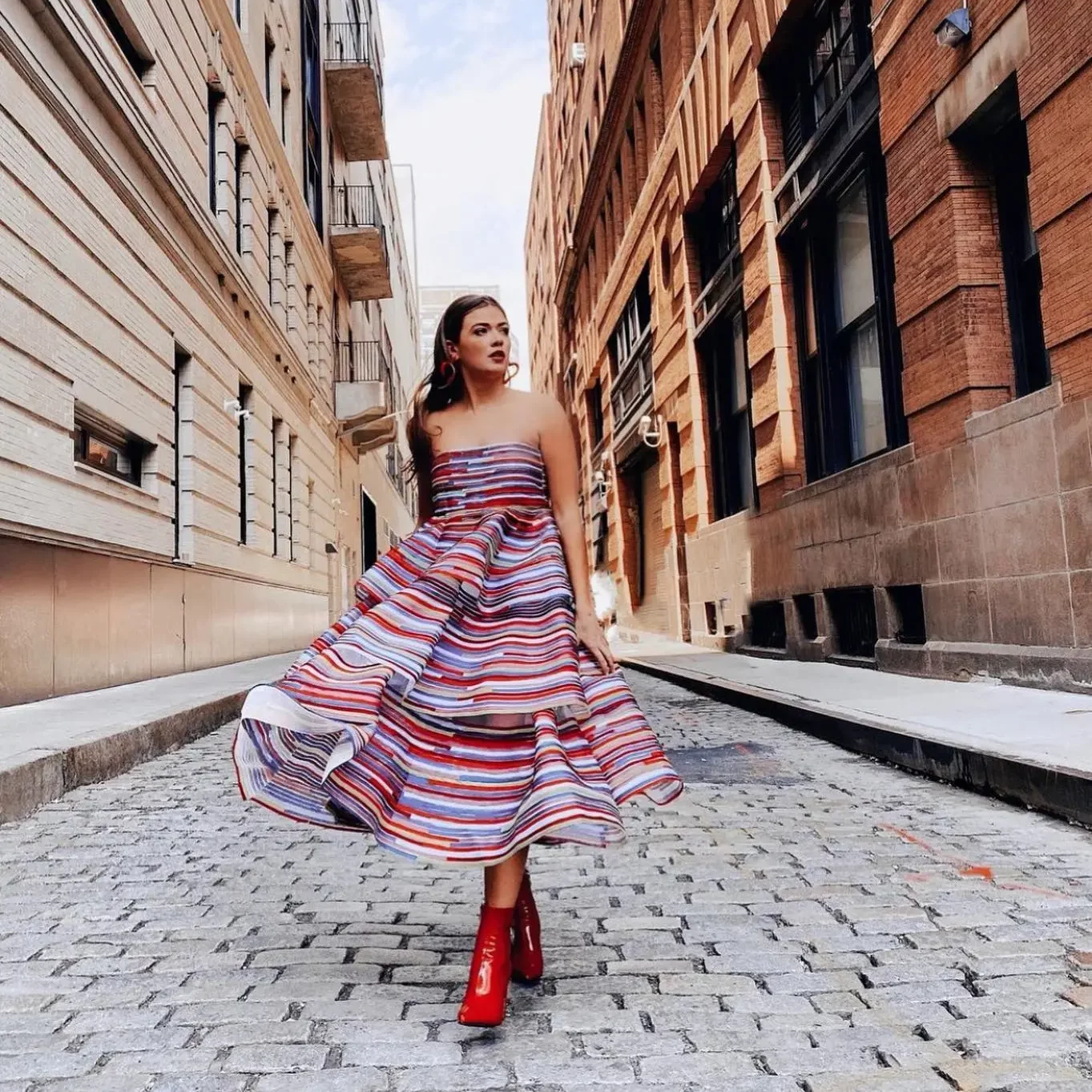 Size range: XS – 3XL
Sachin and Babi are two best friends who met in 1994 at the Fashion Institute of Technology.
Sachin + Babi's designs and clothing are made to celebrate everyday life by dressing with joy and confidence.
The designer plus-size clothing brand is primarily known for its amazing and gorgeous gowns and dresses, which cater to women of all body types and sizes.
If you're looking for a brand that looks and feels luxurious, definitely check out Sachin + Babi.
---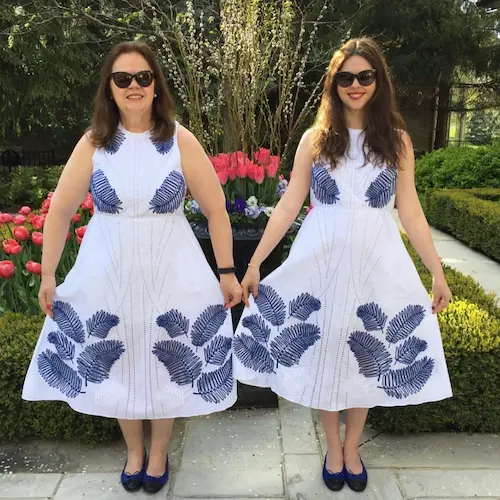 Size range: 2XS – 3X
Founded in 2012 in New York City, Tanya Taylor is an independent fashion brand inspired by the city's art, energy, and diversity.
Tanya Taylor's clothing is artistic, bold, creative, and truly emits main character energy.
---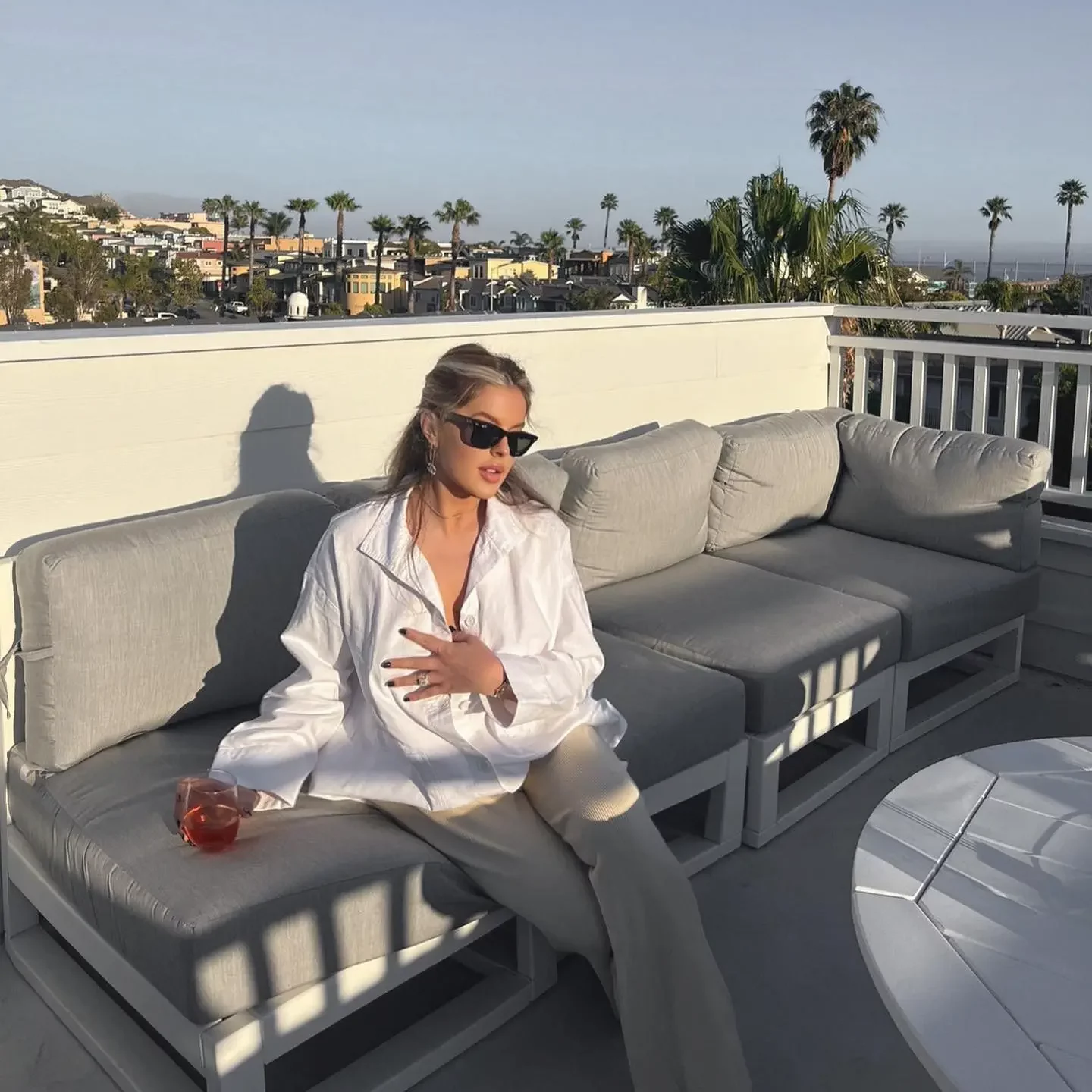 Size range: 2XS – 3X
Here's a brand you might recognize. Eileen Fisher was founded 1984 and is best known for its essentials and basic, everyday wear.
Although they focus on essentials, this designer is far from boring. Specializing in creating beautiful silhouettes and tailored lines that accentuate any body type, Eileen Fisher's clothing is elegant yet minimalistic.
---
Size range: 2XS – XL
Ganni was founded in 2000 and is a Danish brand mainly inspired by Scandinavian styles.
Featuring a mix of feminine and masculine styles, Ganni can be best characterized by its bold colors, eclectic designs, and unique patterns that are fun and fresh.
---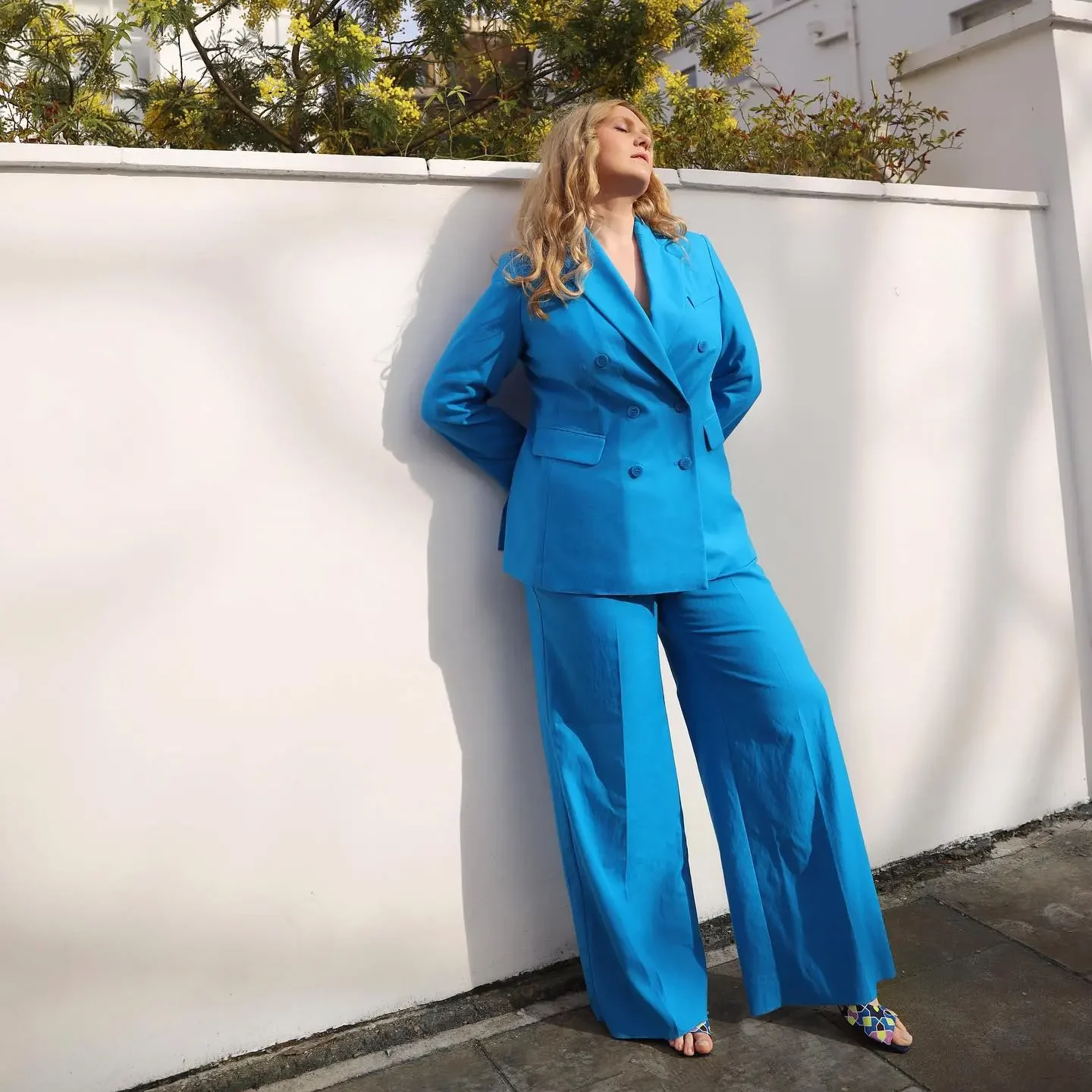 Size range: 17 – 33
Founded in 1980, Marina Rinaldi is an Italian fashion brand that specifically specializes in designing and creating clothes for plus-size bodies.
Marina Rinaldi's aesthetic is extremely chic and high fashion, with a large focus on high-quality materials and expert tailoring.
---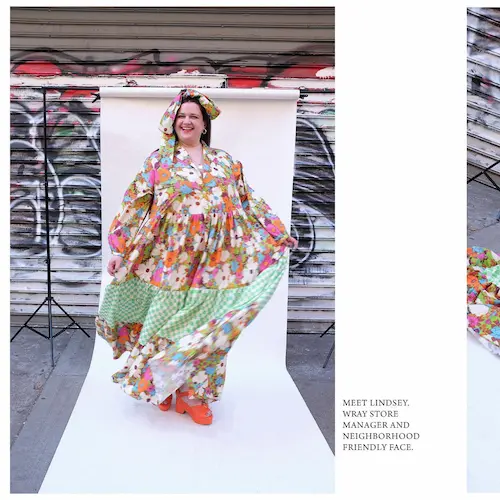 Size range: 2XS – 6XL
Inspired by global and vintage styles and influences, Wray is a Brooklyn-based clothing brand that was founded in 2015.
What we love most about Wray isn't just its vibrant designs and relaxed fits, but its enthusiasm and commitment towards sustainable and ethical clothing and manufacturing practices.
---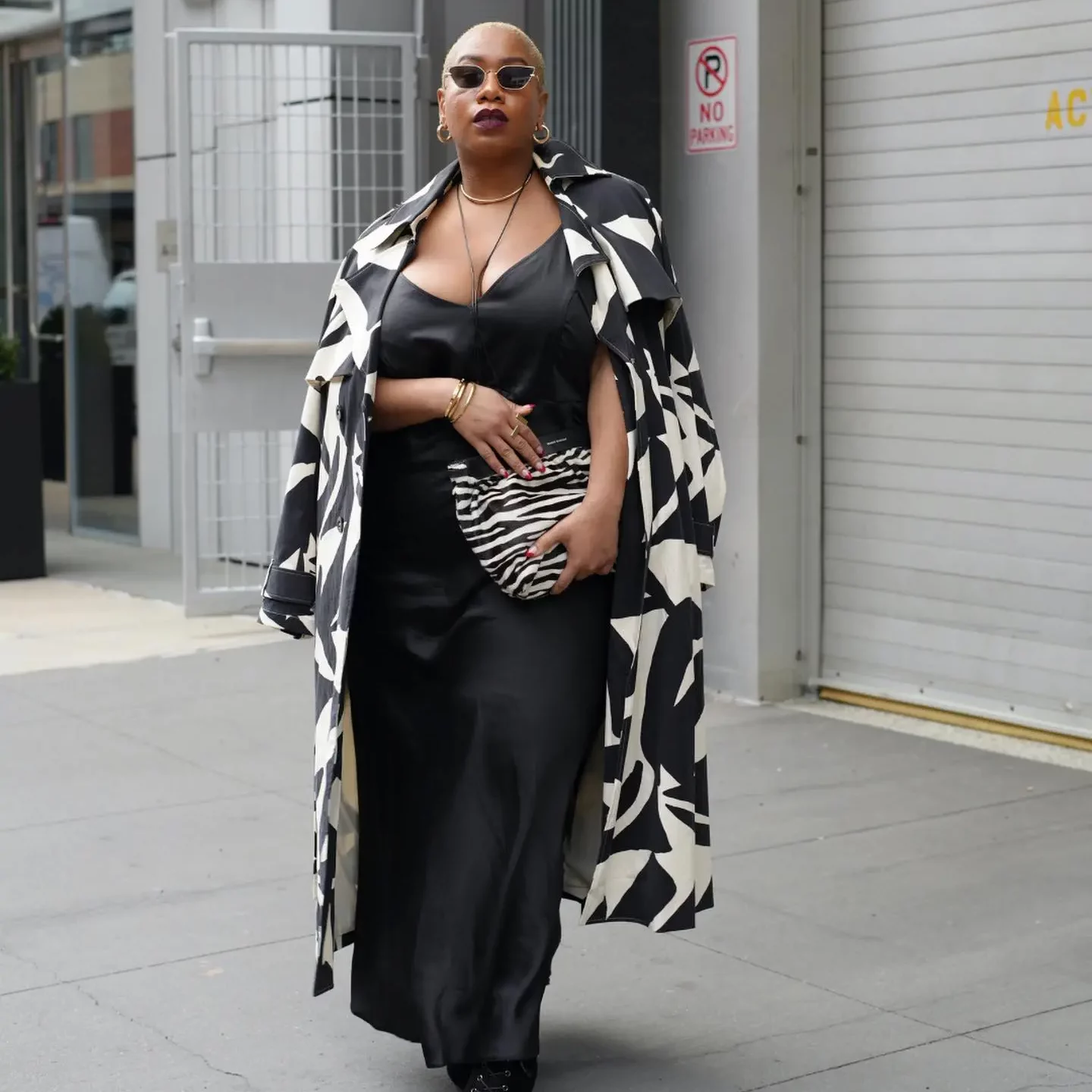 Size range: S – 4X
Not only is Dia & Co an awesome clothing brand, but it's more known for being a styling service specifically catered towards plus-size women!
Dia & Co has a large collection of clothing and brands to choose from, with personal styling, tips, and recommendations brought directly to your door.
RELATED: Ultimate Guide: The Best Plus-Size Clothing Brands
---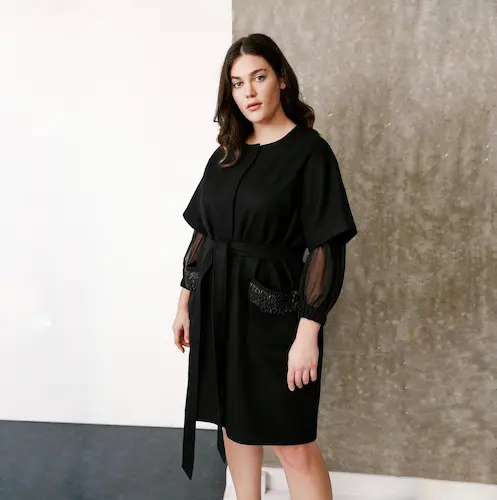 Size range: S – XL
The Hour London was founded in 2019 by Victoria Hayes and is a British fashion brand inspired by the timeless styles of the '60s and '70s, revamped for contemporary and modern society.
The Hour features classic silhouettes paired with bold colors and unique textures, and uses high-quality materials like silk, wool, and cashmere!
---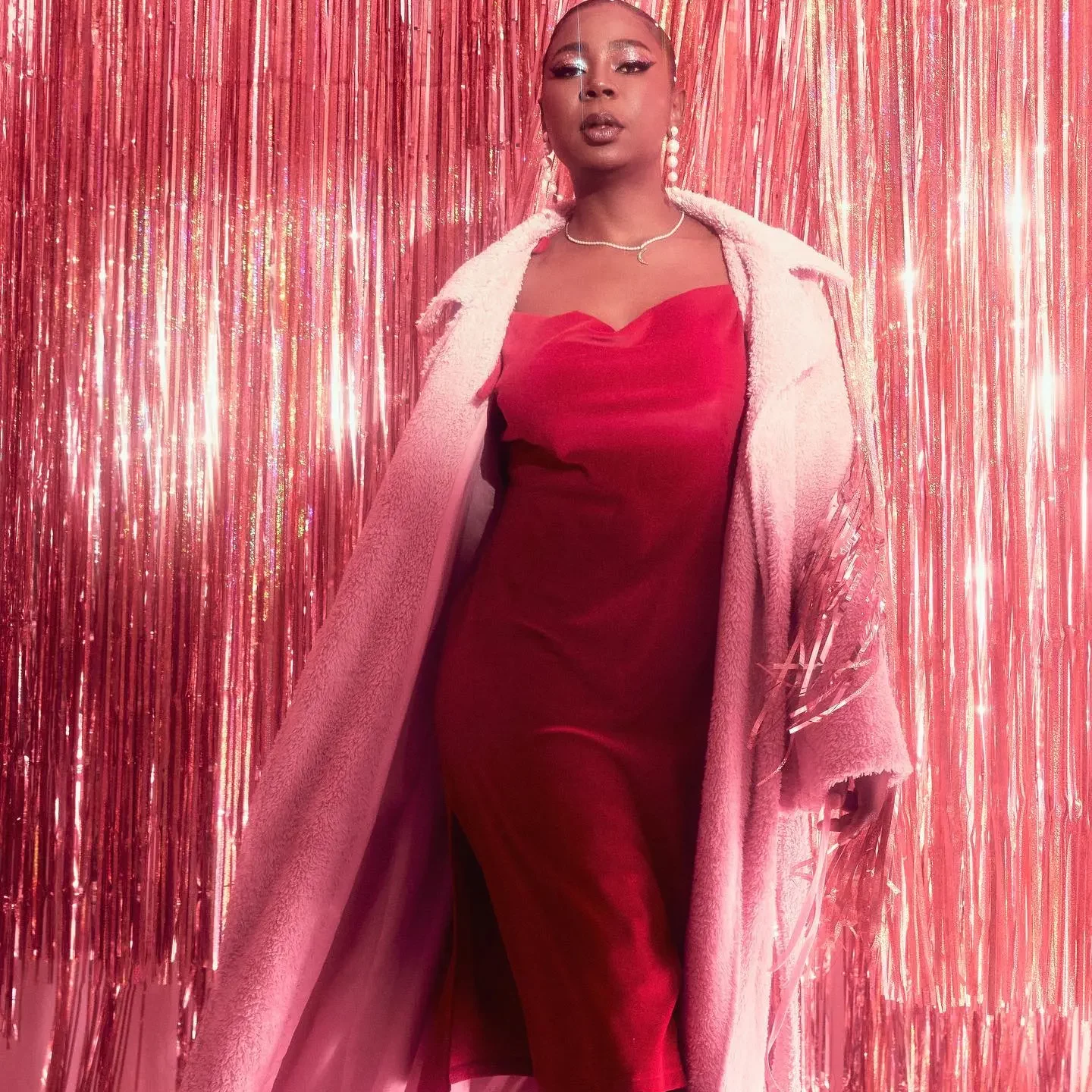 Size range: 2XS – 10XL
Loud Bodies is a Romanian clothing brand that was created by Patricia Luiza Blaj after her frustrations with how limited the clothing options were for plus-size bodies.
Designed to be comfortable, functional, and super fashionable, Loud Bodies is vintage and retro-inspired, and is handmade to ensure a perfect fit!
---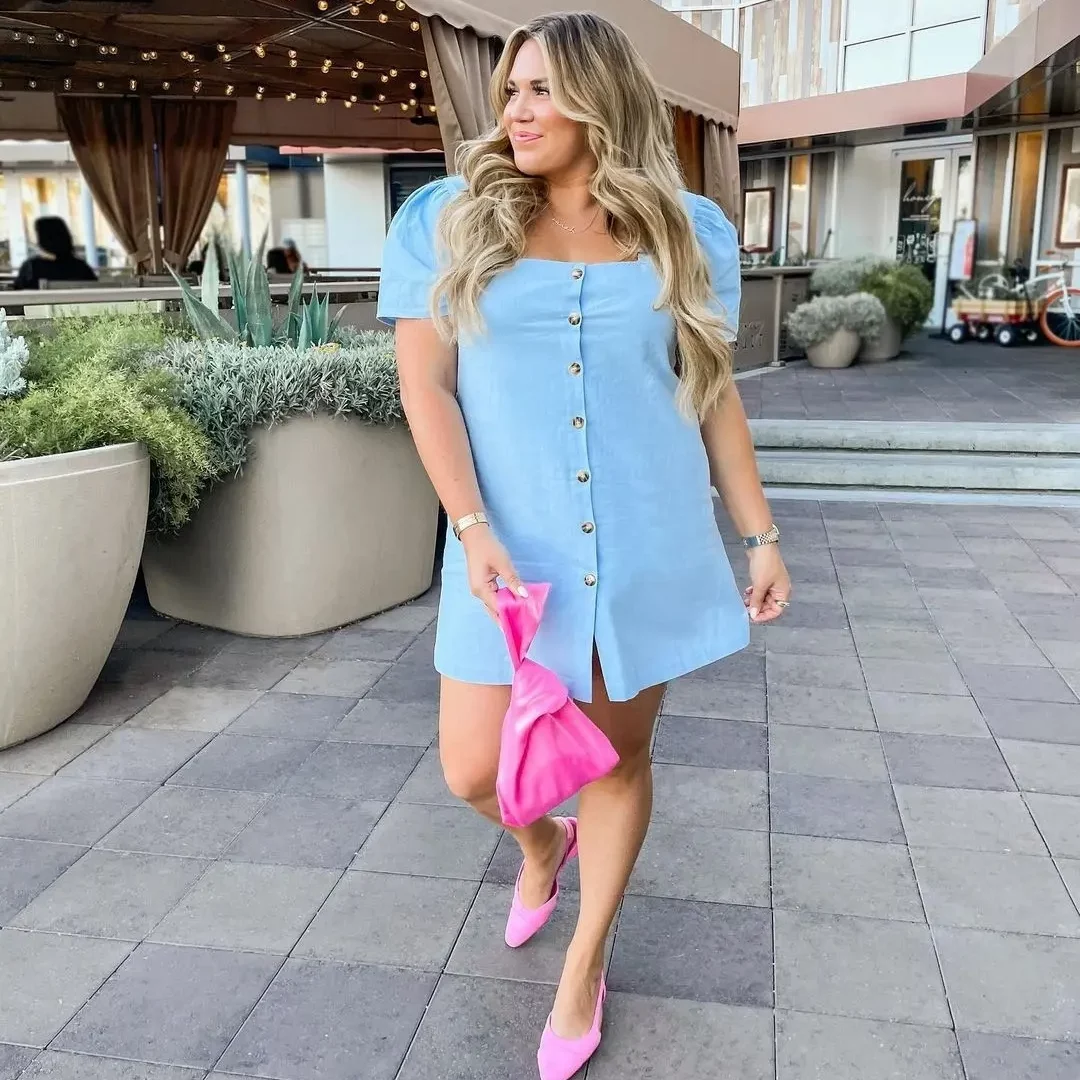 Size range: 2XS – XL
Almost There is a women's clothing brand that was founded by a mother and daughter duo in 2018.
Almost There's designs are known for their classic and timeless aesthetic, with a focus on flattering silhouettes and high-quality fabrics. The brand's clothing is made in the USA, using eco-friendly materials like organic cotton and recycled polyester!
---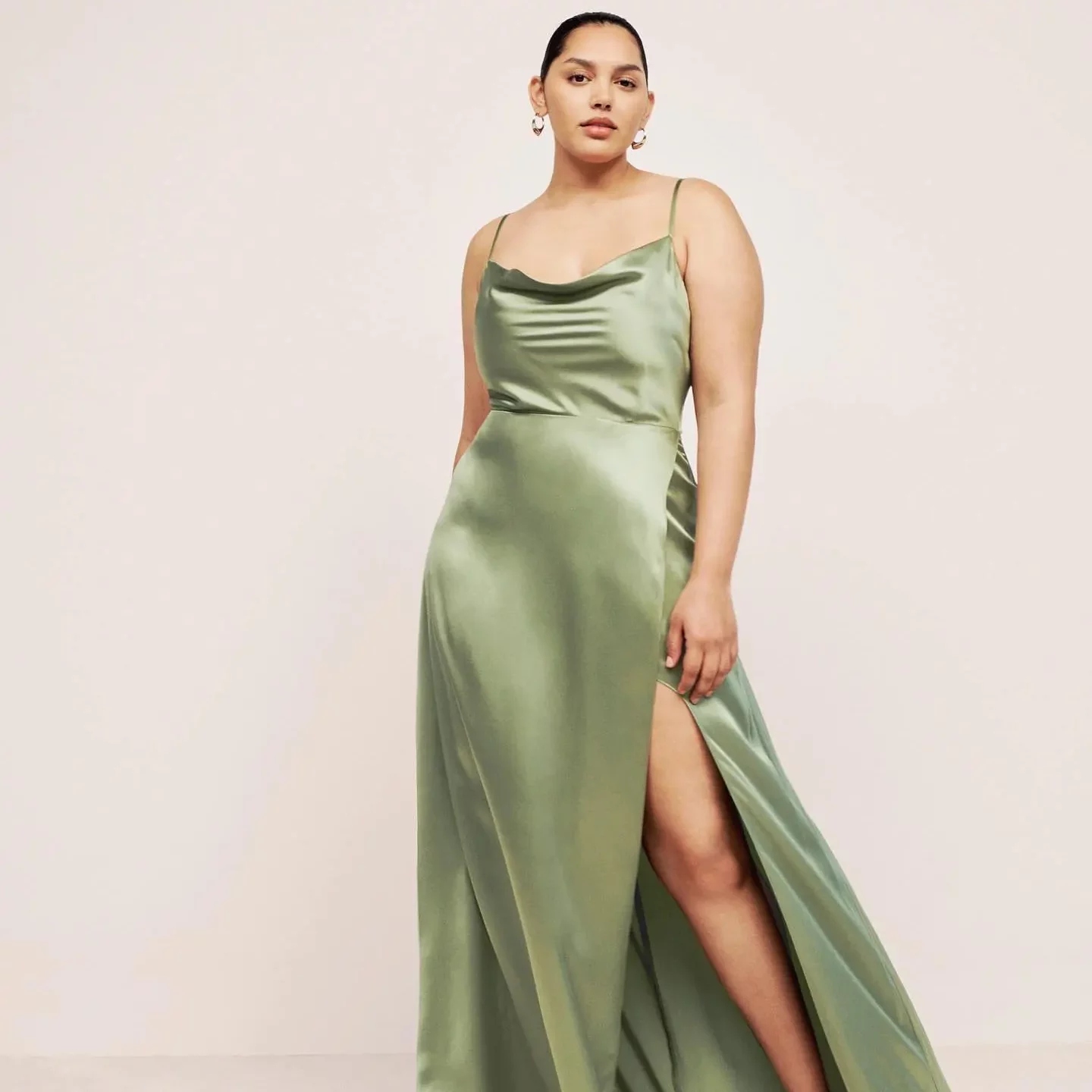 Size range: XS – XL
Founded in 2009 and headquartered in Los Angeles, California, Reformation is a sustainable clothing brand best characterized by its bold prints, playful silhouettes, and fun and unique detailing.
Reformation is huge on sustainability and being as eco-friendly as possible, so if this is a non-negotiable for you, Reformation could be your new go-to!
---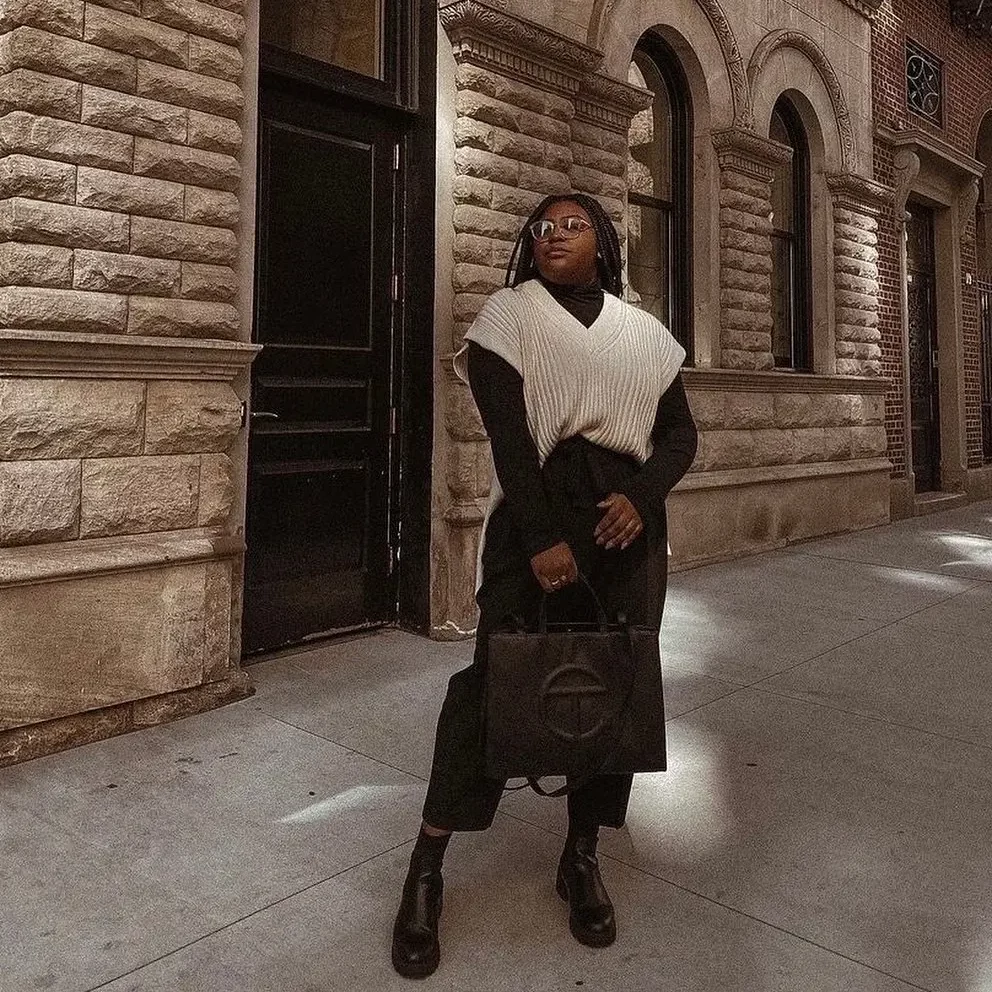 Size range: 4XS – 4XL
Universal Standard is an American brand that was founded in 2015. The clothing brand was created by Alexandra Waldman and Polina Veksler, who wanted to create a fashion brand that was stylish, inclusive, and perfect for everyday wear.
Universal Standard is known for its modern and minimalist aesthetic, so if you're looking for clothes that are easy to mix and match, Universal Standard is the way to go.
---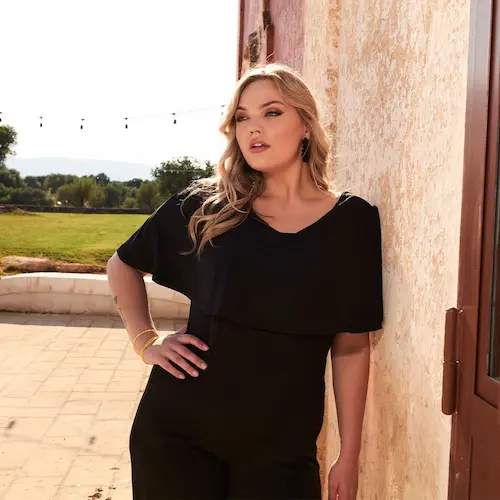 Size range: S – 2XL
And finally, Yoek is a Dutch fashion brand that was founded in 1985 by Johanna Timmer, who wanted to create fashionable clothing for curvy women that would make them feel empowered and confident.
The brand's clothing is known for its daring prints, vibrant colors, and modern silhouettes, with a focus on creating looks that are both stylish and comfortable!
Conclusion
We hope you loved these plus-size luxury clothing brands as much as we do.
Everyone should be allowed to wear high-quality fashion that's luxurious and offers plenty to choose from, and these brands do a great job at showcasing that.
No matter what your size or body type is, always wear what you're comfortable in and what makes you feel like your best self!