Natural wear & tear on your favorite shoes can be extremely disappointing, especially since our favorite shoes can easily be discontinued. Before you throw out your shoes, hold up, we've got a fix for you! Believe it or not, there are many different ways you can repair your shoes (many of these tactics involve using one of our handy dandy best glues for shoes).

Keep reading to learn how to easily repair your shoes and what the best options are!
RELATED: How to Wash Sneakers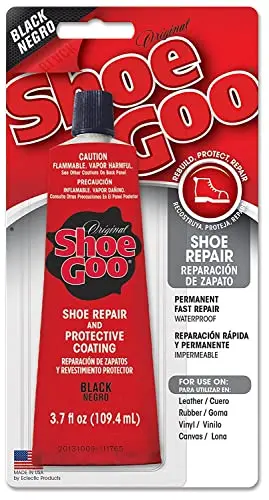 Shoe Goo is a permanent repair that works great for all kinds of shoes. It's a clear consistency for invisible repair, so your shoes will truly look brand new.
Plus, it is fast-acting and waterproof, making it all around a perfect repair glue.
It truly stands out as the best shoe glue for its ability to not only repair the problem area, but also create a protective barrier around your shoe afterward.
---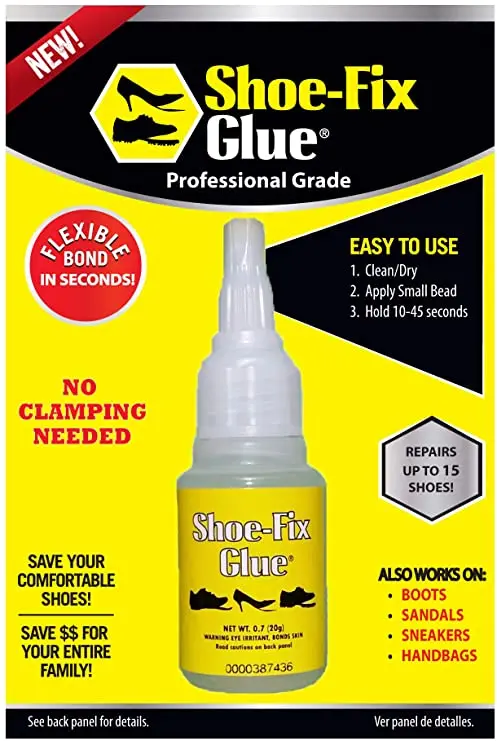 This professional-grade shoe glue works to provide lasting results you can feel good about. The clear consistency works on all kinds of material, including boots, sandals, sneakers & even handbags.
Not to mention, this tiny bottle can fix up to 15 shoes, so you'll never have to worry about running out.
---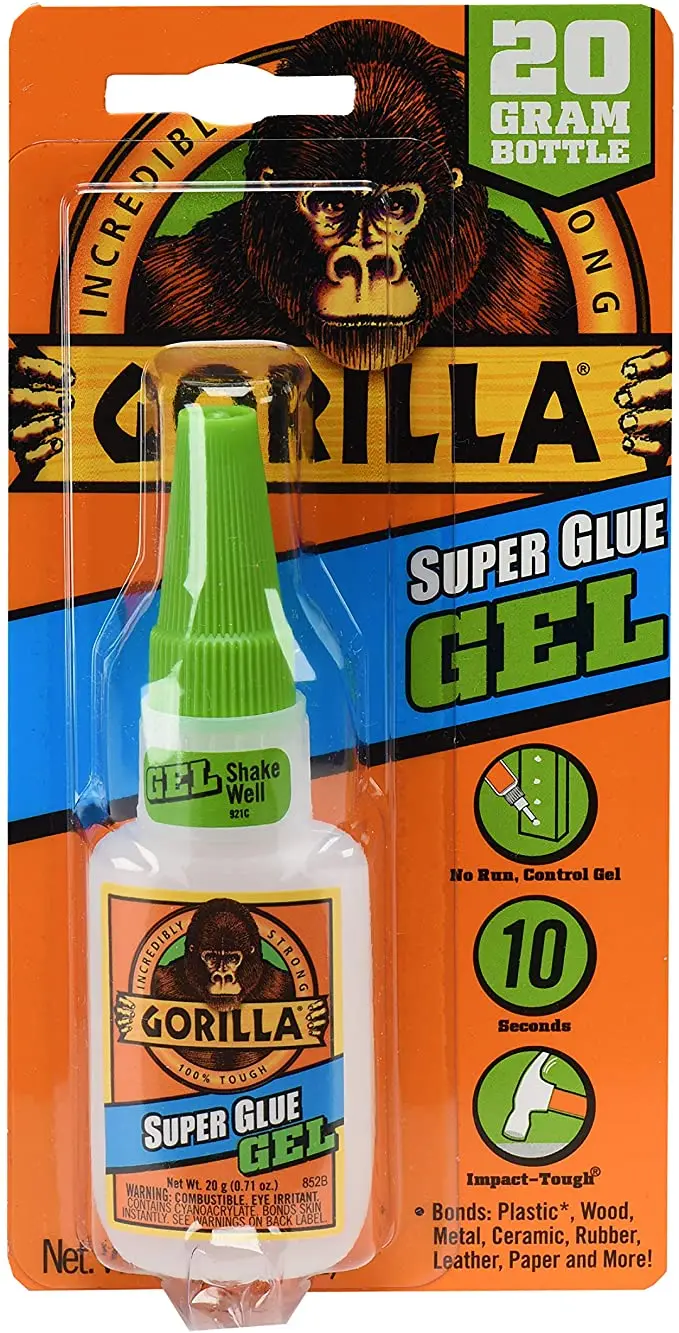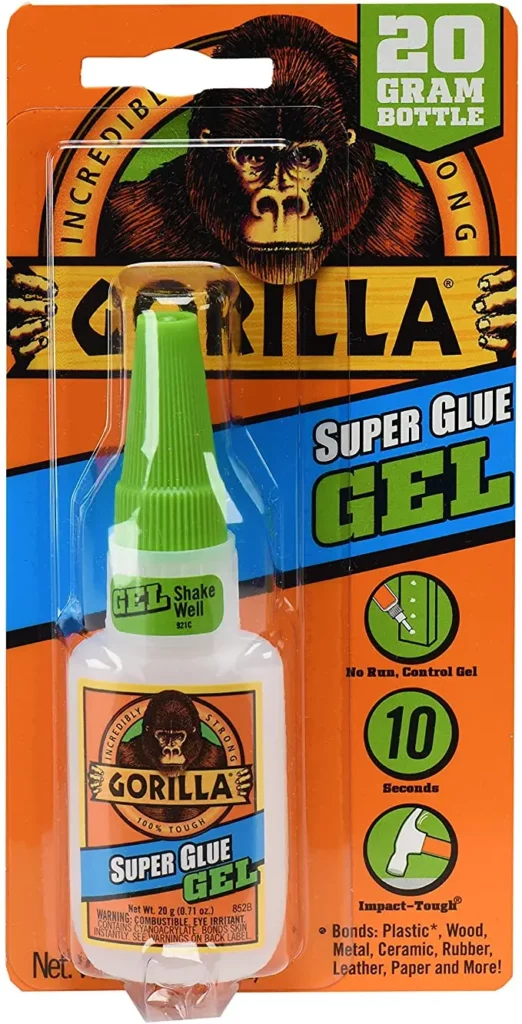 Gorilla Glue is one of the strongest multipurpose glues on the market & perfect for a variety of things. It's waterproof, transparent, and even temperature resistant, making it perfect for shoes.
It's also cheap – if you're looking to save a few bucks without skimping on quality, Gorilla Glue has got you covered.
---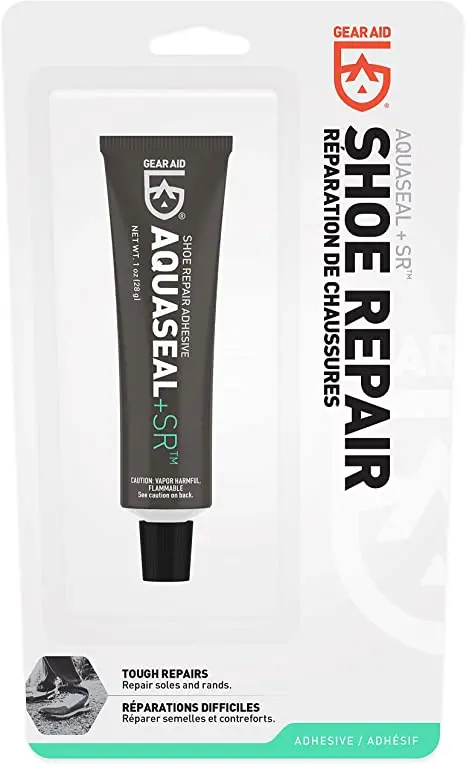 This dense & durable glue is specially designed for work shoes, boots, and athletic wear. It's ready to tackle any problem you throw at it.
Because of its strength, it is best used for structural repairs, such as reattaching soles, but can be used for smaller fixes like shoes. If heavy-duty is what you're looking for, you can't go wrong with Freesole.
---

If you're looking for glue with industrial strength, E6000 is the one for you. This adhesive shoe repair glue is cement-based for an incredibly secure hold. It is also waterproof, washer & dryer safe & temperature resistant, so you can be certain you're truly fixing your shoes for good.
After applying, simply wait up to 72 hours for the adhesive to cure and you're good to go.
---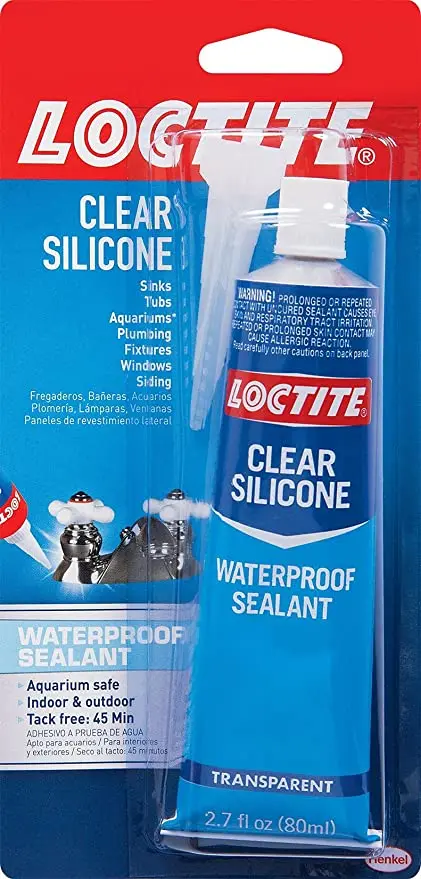 This shoe-fix glue bonds to surfaces like plastic, rubber, vinyl, and more. It dries with a powerful strength (which is why it is voted as one of the strongest & best shoe sole glues on the market).
Not to mention, this glue is also waterproof & seals out moisture for a secure, long-lasting effect. It's temperature-resistant, perfect for keeping your shoes full of life.
---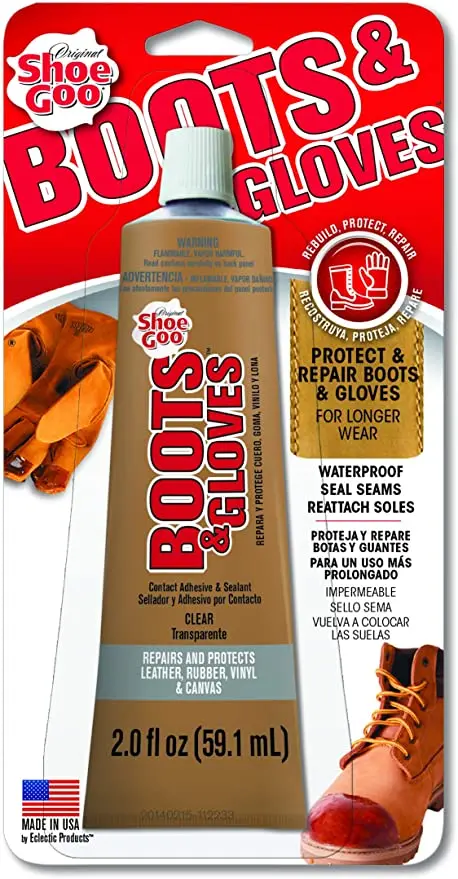 Looking for a way to keep your boots and gloves in good condition? Check out Eclectic Products Shoe Goo. This boot and glove adhesive can help to repair cracked leather and torn fabric, providing a waterproof seal that will protect your gear.
Whether you're dealing with a minor repair or a major disaster, Shoe Goo can give your gear a new lease on life. And best of all, it's easy to use. Just apply the adhesive to the damaged area and let it dry. In no time, you'll have your boots and gloves looking good as new.
---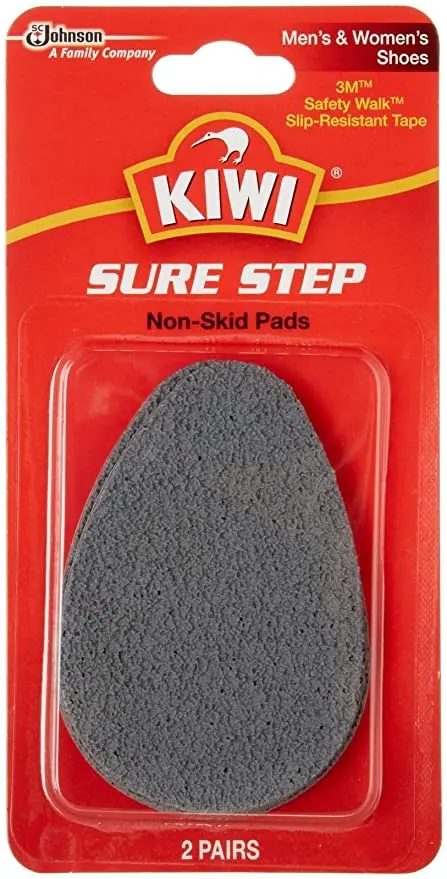 Okay, so, this isn't technically a shoe glue, but these non-skid pads will help extend the life of your shoes. Instead of wearing down the soles of your shoes, use these instead. Plus, these pads provide excellent traction on any surface, wet or dry.
They're also easy to apply—simply peel and stick them to the bottom of your shoes. Whether you're walking on slippery floors or taking a hike in the woods, KIWI Sure Step Non-Skid Pads will help you keep your footing.
---
This powerful adhesive comes in handy single-use tubes, so you can easily take it with you wherever you go. It's perfect for quick repairs no matter where you are.
Even though it's not made specifically for shoes, it'll work just the same, maybe even better. The fast-drying formula sets in just seconds, making it ideal for those times when you need a quick fix.
How to Fix Your Shoe Soles
Before we dive into shoe glue products, let's go over a quick tutorial on how to glue your sole back on the shoe – this is one of the most common issues.
Clean your shoe beforehand.
Apply the glue to only one surface (putting glue on both of the pieces you wish to put back together can create excess and a longer curing period).
Next, push the two pieces together as quickly as possible & create a tight hold. You can do this by using clamps, tape, or bands.
Then, you'll want to leave this to sit for 48-72 hours for maximum results. Removing the clamps or bands before the waiting period is over can result in your shoe coming apart again, so waiting is critical.
Not so bad, right?
Although there are many different ways you can repair your shoe, this is definitely one of the most straightforward & quick ways to do it.
And now that we've gone over that, let's dive into a few of the best glues for shoes to help you get the job done successfully. 
Bottom Line
Overall, these are definitely the best glues for shoes on the market for strength & durability.
So, if you've got a shoe repair (large or small) that needs fixing, try your hand at doing it yourself with these 5 easy steps. We guarantee that with these products, your shoes will truly last you a lifetime. 
UP NEXT: How to Clean + Disinfect Used Shoes