There are a ton of ways to groom and style your eyebrows today, including brow pencils, gels, powders, stencils, microneedling, and more. It can be super stressful trying to decide what product is right for you and your eyebrow needs.
Eyebrow tinting is a great option for many people, especially if you're looking for something temporary to enhance your brows. Plus, it doesn't involve needles, threading, or expensive treatments at the salon.
Table of Contents (click to jump down)
If you're considering tinting your eyebrows, we'll be sharing 11 best eyebrow tints to use at home.
What Is Eyebrow Tinting?
First things first: if you've never heard of eyebrow tinting before, it's a non-invasive method of dying your eyebrows with semi-permanent dye.
It only takes about 15 to 20 minutes if you're applying it at home, but many salons offer this service as well.
Eyebrow tints color your eyebrows and are meant to last a while, ranging from a few days to over a month, depending on what tint you buy. When done right, it will give a similar effect to microblading!
Many at-home kits include everything you need, such as the dye, activator, mixing brushes, bowls, and an applicator.
How To Apply Eyebrow Tint
Applying eyebrow tint varies a little, depending on what type of tint you buy. Before you apply any tint, however, it's important to prep your eyebrows first by making sure they are clean.
To protect the skin underneath your brows, you can always add a thin layer of vaseline before you apply any tinting product.
For gel tints, you can typically just run the applicator over your brows and then let them dry– no peeling or wiping involved.
For tinting kits, you'll need to mix the dye with the activator provided, and sometimes water as well. Then use the applicator to coat your brows with the dye mixture, wait a few minutes, and wipe it off.
Peel-off tints are kind of self-explanatory. They typically come in gel form that you swipe across your brows, then peel off after it dries.
No matter which brand of eyebrow tint you decide to buy, make sure you pay attention to how long you leave it on your eyebrows; the longer it stays on, the darker it will be.
We recommend going lighter on your first try. You can always make your brows darker if you want to afterward, but it will take a while for them to fade if they're too dark.
Are There Any Risks?
Although eyebrow tinting is relatively low-risk, you are putting chemicals near your eyes, so there should always be a level of caution involved. You don't want to get this stuff in your eyes.
There is also a chance that you may be allergic to the formula, or it might cause irritation or infection. Make sure you read the ingredients and reviews before you buy any type of eyebrow tint.
Anything natural based is probably your best bet if you have sensitive skin. It's also a good idea to test the dye on a small area of your skin before applying it to your brows to make sure you are not allergic to the ingredients.
The most important thing to remember when tinting your eyebrows is to follow the instructions of your chosen product.
Best Eyebrow Tints
There are a ton of eyebrow products on the market, so we've made a list of the 11 best eyebrow tints for at-home use, depending on what your needs are. From peel-off gels to professional tint kits, there's bound to be the perfect tint for you.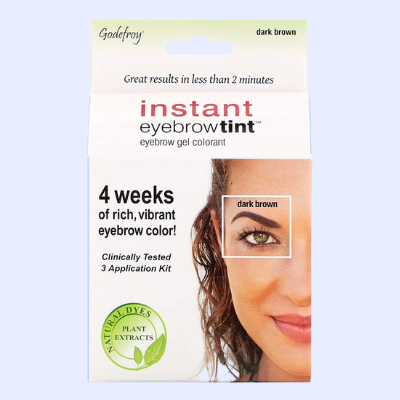 Best Natural Eyebrow Tint
This three application eyebrow tint is best for those who want to avoid harsh chemicals.
It's made from plant extracts and doesn't have any synthetic dyes or hydrogen peroxide!
---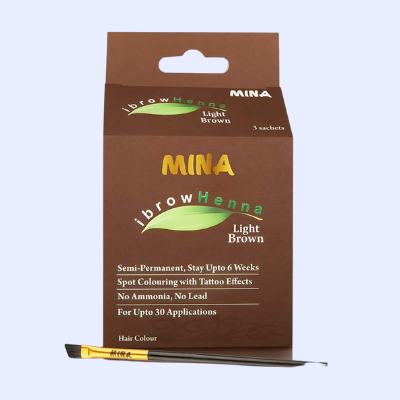 Best Nourishing Eyebrow Tint
This is a semi-permanent eyebrow tint that's ammonia and lead free, plus it's vegan and cruelty free!
Their formula is packed with nourishing ingredients like 100% natural aloe vera and jojoba oil to give you your best brows yet.
---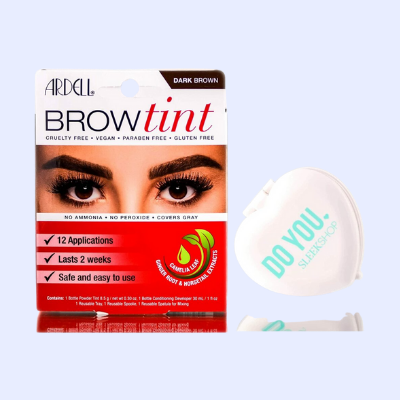 Best Value
Not only is this eyebrow tint great for sensitive skin, it also comes with 12 applications that last for two weeks each.
This kit could potentially hold you over for 2 years, and it's less than $20!
---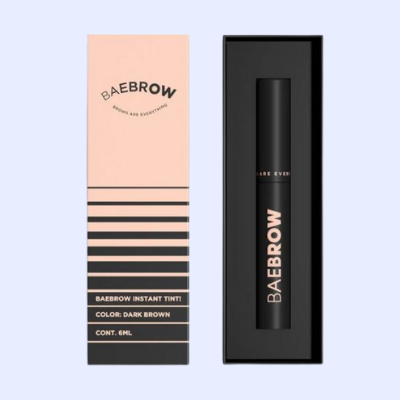 Best Instant Eyebrow Tint
This tint is super easy to use. There is no mixing involved, just the tint and an applicator that you swipe onto your brows and then wash off after a few minutes.
Baebrow claims that just one tube can be used up to 20 times!
---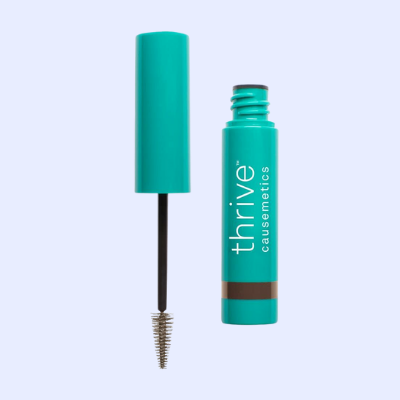 Best Semi-Permanent Gel
Thrive Causemetics Instant Brow Fix
This is a waterproof, semi-permanent gel that lasts over 24 hours.
This formula works by tinting your eyebrows overtime. The more you use it, the more defined your brows will naturally become.
---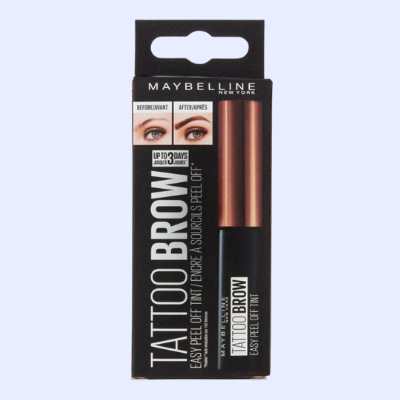 Best Drugstore Eyebrow Tint
If you're looking for an inexpensive eyebrow tint to test out, Maybelline's Tattoo Brow has got your back.
It's a gel tint that you peel off after it dries, leaving you with richer, more defined brows that will last up to three days.
---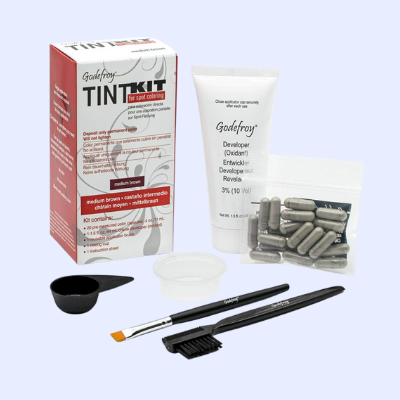 Best-Rated
Godefroy Professional Hair Color Tint Kit
This tinting kit is an Amazon favorite, with over six thousand reviews and a 4.5-star average rating. This tint can be used on any body hair for the most part, from beards to sideburns, but a lot of people use it for their eyebrows as well.
Reviewers say that it gives long-lasting color, even after washing their face several times.
---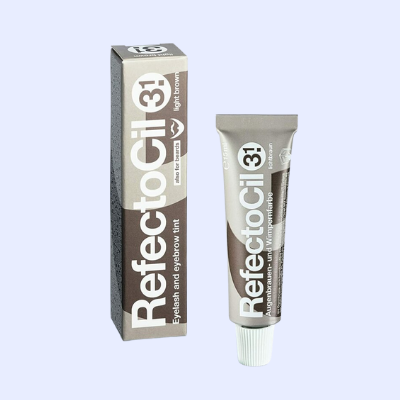 Best Multi-Purpose
RefectoCil Eyelash and Eyebrow Tint
A long-lasting tint for both my eyelashes and eyebrows? Count me in!
Most reviewers have loved using this product, though you will need to buy the cream developer to go with it.
---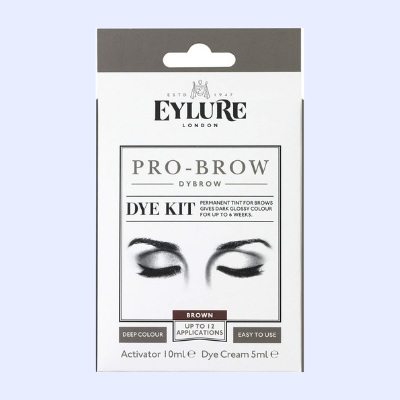 Longest-Lasting
This high-rated eyebrow tint claims to give glossy and deep color to your brows for up to 6 weeks!
That's over a month of perfect eyebrows with minimal effort.
---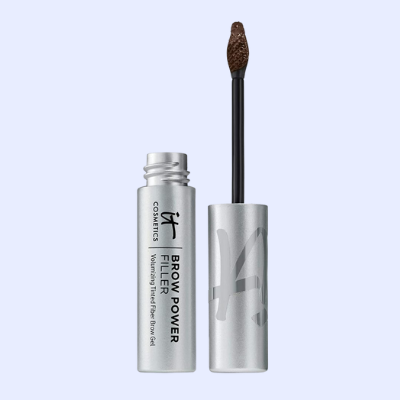 Best Volumizing Eyebrow Tint
It Cosmetics Brow Power Filler
Even though this brow tint isn't a semi-permanent stain, it does claim to last up to 16 hours without smudging.
Plus, it's super volumizing and contains biotin, which is a vitamin that helps take care of your hair and skin.
---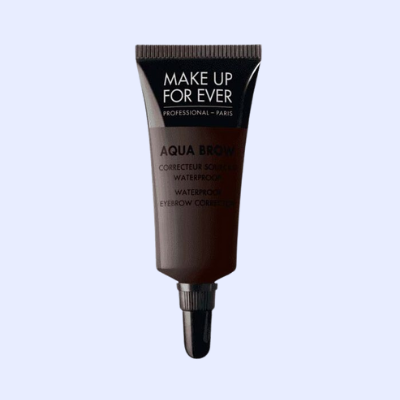 Most Pigmented Eyebrow Tint
If you want deep, defined eyebrows with intense color, you need this eyebrow corrector in your makeup collection.
It's waterproof and highly pigmented, which means you'll have bold eyebrows for days.
Conclusion
If you want to roll out of bed in the morning with already-perfect brows, then tinting your eyebrows will definitely be worth it!
Some people like to leave eyebrow tinting to the professionals, but there are plenty of kits out there that make DIY-ing your brows a breeze.
We hope this list helped you find the best eyebrow tint for you. Just remember, practice makes perfect!
Sarah Nelson is a contemporary writer of women's interests and trends, and a former writer of teenage-angst poetry.