When it comes to designer bracelets, there are quite a few options to choose from (okay, more like thousands). You might be ready to rock a gorgeous designer bracelet, but where do you begin when it comes to selecting one?
To help, we've selected some of the most beautiful and most popular designer bracelets out there. From high-end brands like Cartier to Balenciaga to Givenchy, you're bound to find a beautiful piece to add to your collection!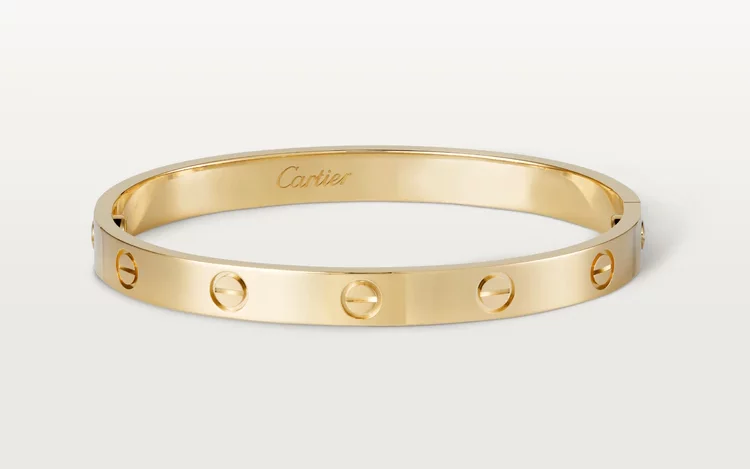 When it comes to the most popular designer bracelets, the Cartier Love bracelet is always bound to be the first on the list.
With a minimalistic design that also manages to be recognized from far away, it's no surprise every celeb seems to own this bracelet.
---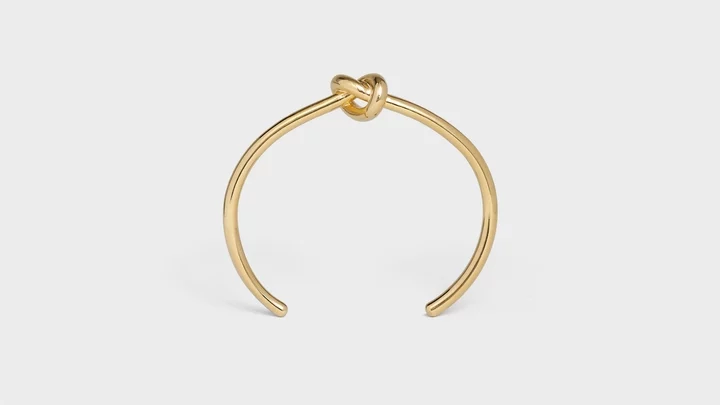 This Celine Knot bracelet says "I love you" in so many ways.
The idea of two souls being intertwined into one is wonderfully represented with this gorgeous and stunning piece of jewelry that your loved one will want to wear daily.
---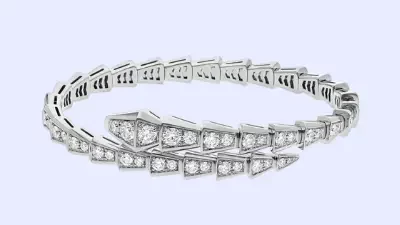 Straight from Italy and made with 18K white gold, this stunning bracelet will definitely set you apart from the crowd.
You will truly not find a bracelet like this anywhere else.
---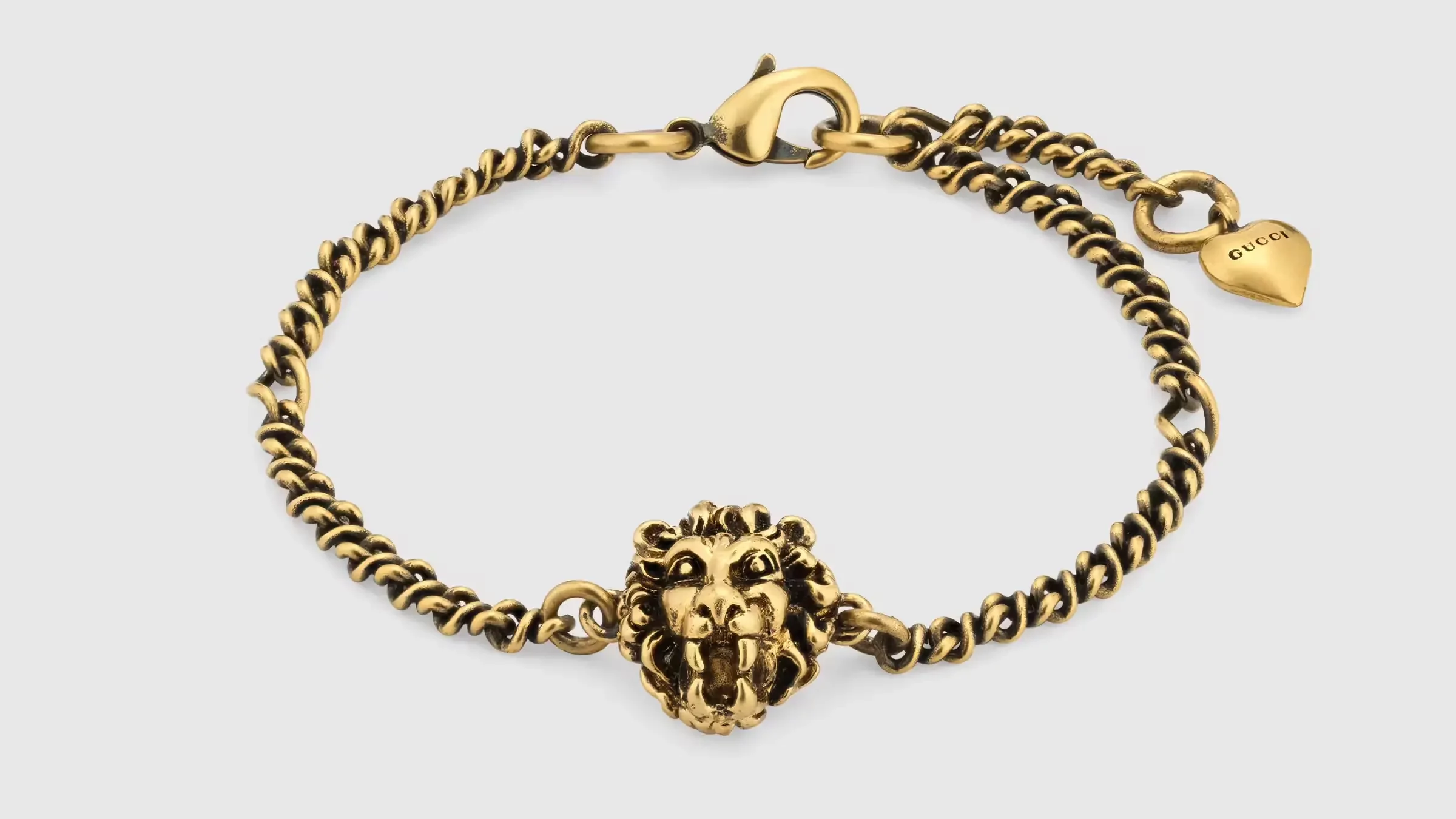 Talk about making a statement!
This elegant lion head bracelet from Gucci is unlike any other piece of jewelry that you own, there is no doubt about that. Made in Italy, it features the Gucci logo that everyone will recognize.
---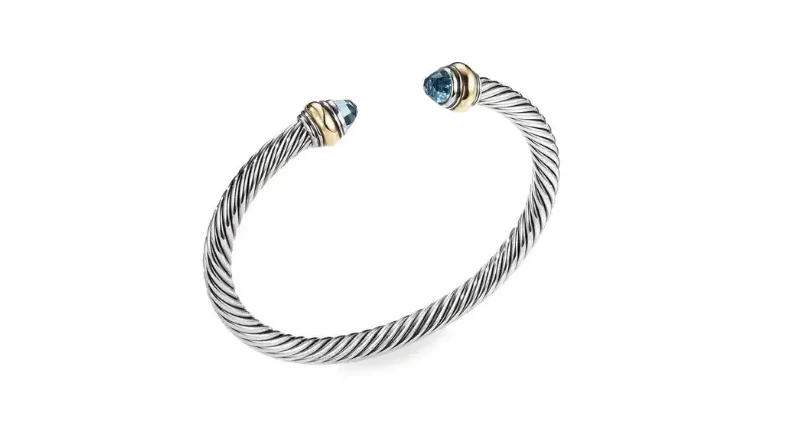 The David Yurman Cable Bracelet is a stunning and durable piece that will look gorgeous on your wrist (or the wrist of your loved one).
Made with 18K Gold and available in various colors, this bracelet will catch everyone's eye. It's simple, yet beautiful.
---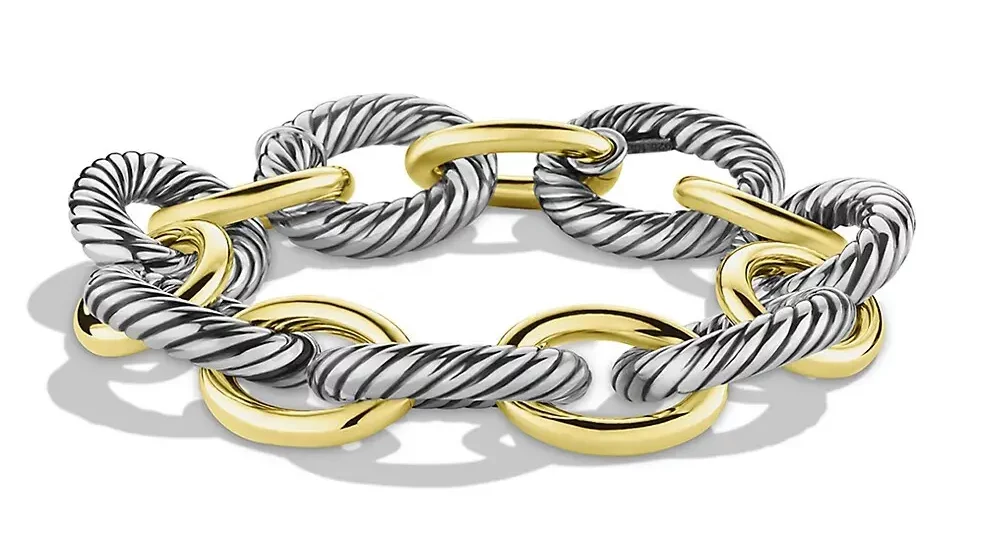 The David Yurman Oval Link Bracelet is crafted with 18K Yellow Gold perfection and with a sterling silver beauty that is truly one-of-a-kind.
It looks both classic and modern at the same time, a timeless gift that will shine for years to come.
---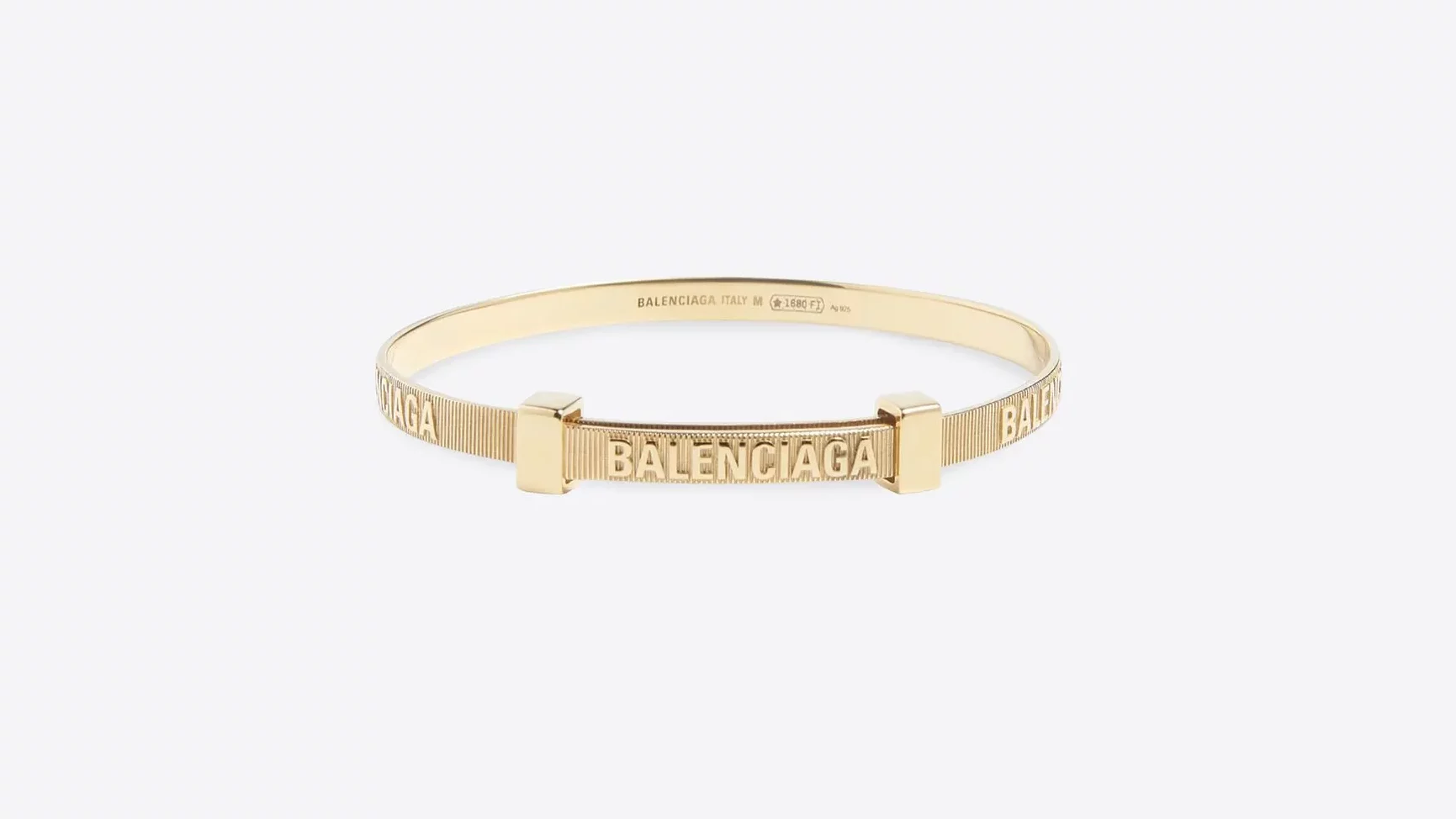 Here is a gorgeous bracelet that says exactly what it is: a high-end and stunning new piece from Balenciaga.
This sporty and trendy gem will shine strongly on any wrist and will make you feel like a million bucks.
---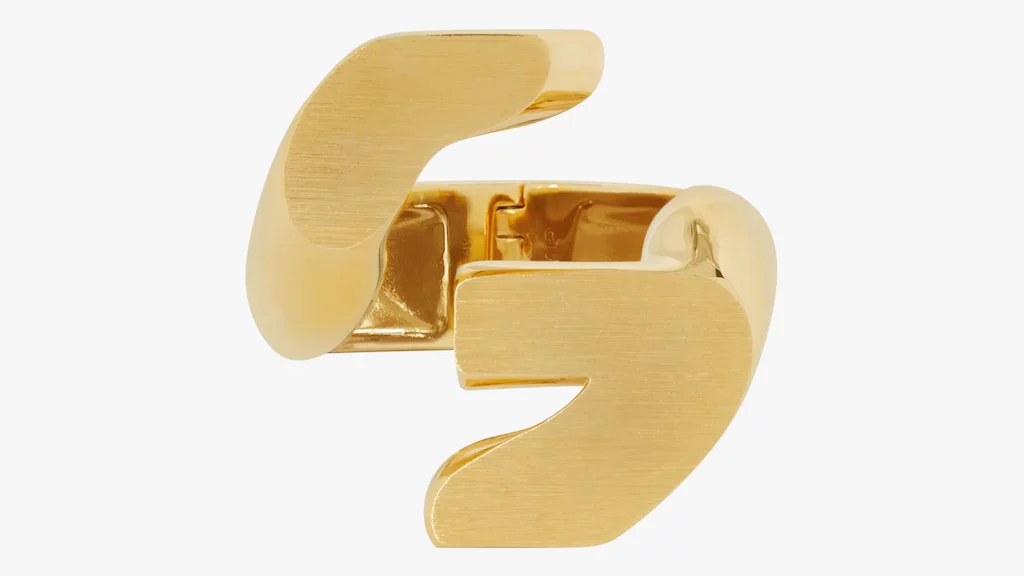 You'll be wearing this beautiful Givenchy cuff with every outfit, you just won't be able to help it.
This piece is truly stunning and will finish off any outfit with elegance.
---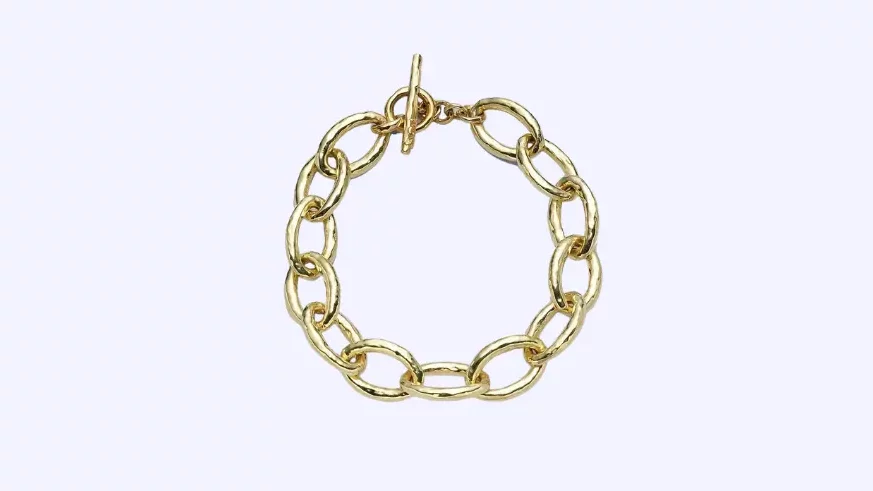 Simple yet stunning, Ippolite has created a wonderful link bracelet that we can't get enough of.
Made with 18K Yellow Gold and measuring at around 8.5 inches, this beautiful bracelet is just begging to be added to your collection.
---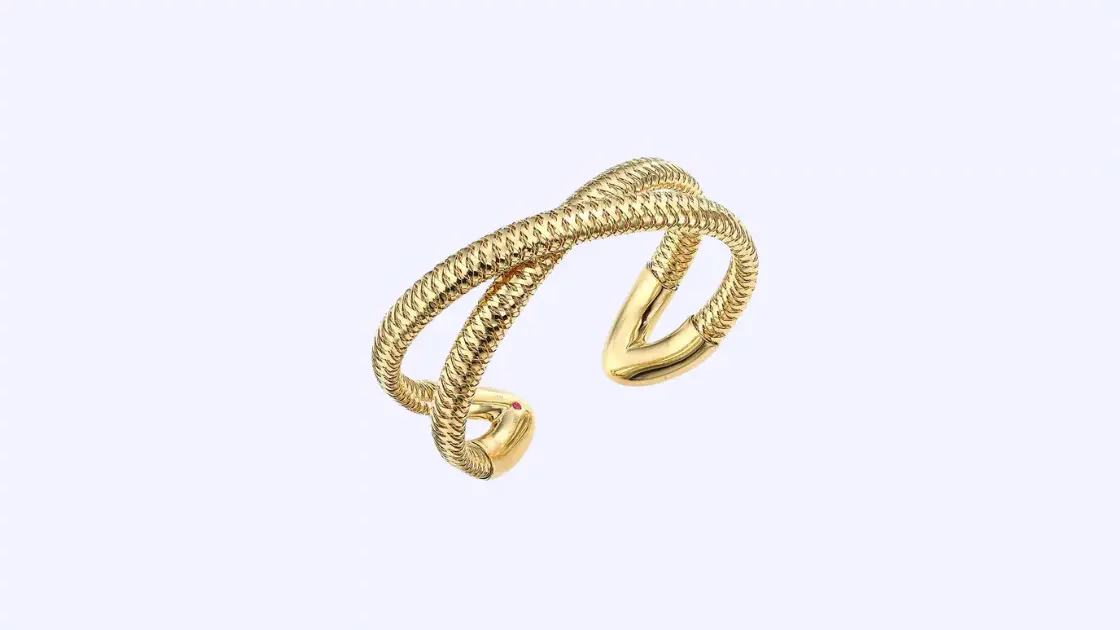 This seven-inch yellow gold beauty features a slip-on design and comes with stunning Italian charm.
This is a gleaming, elegant masterpiece that will grace the wrist of anyone lucky enough to wear it.
---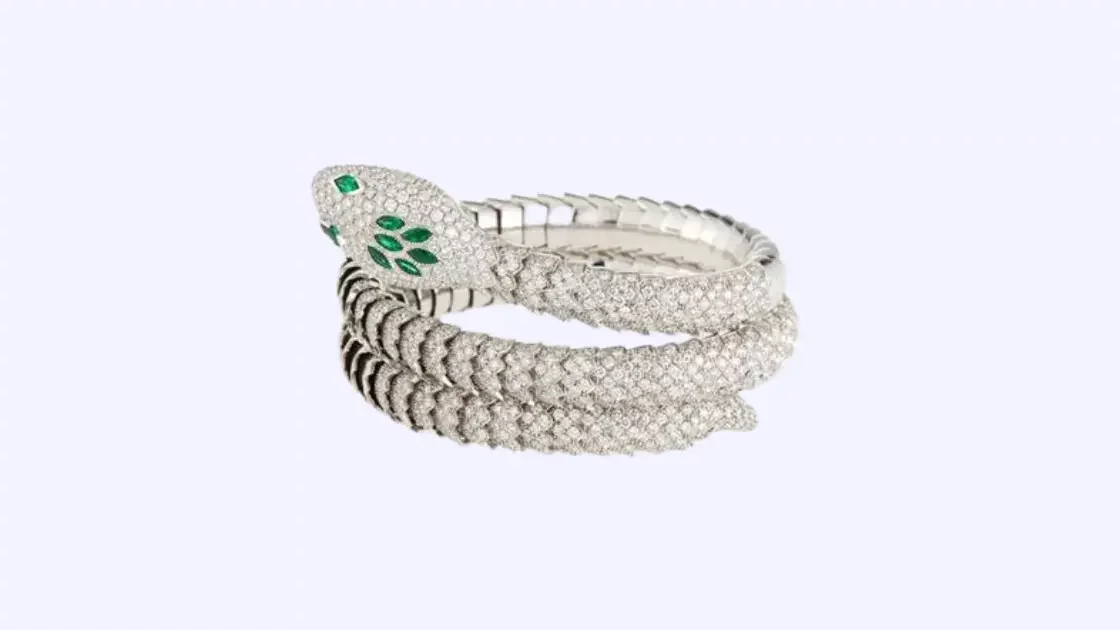 With a price point higher than the average car, this snake bracelet may end up being the fanciest piece of jewelry you ever wear.
It is truly stunning and unique, made with 18K white gold. It is custom-made and hand-crafted to perfection. Perfection, that is the only word to describe this piece.
---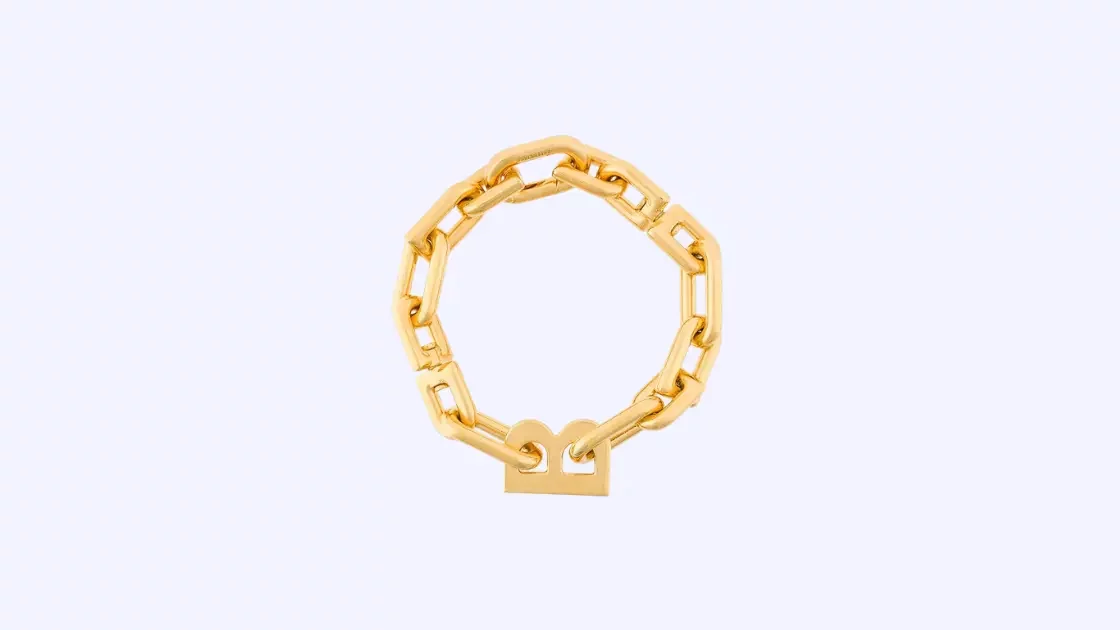 Balenciaga has created a truly remarkable piece of jewelry with this B bracelet that is hand-crafted with expert detail and the stylish Balenciaga look and feel.
---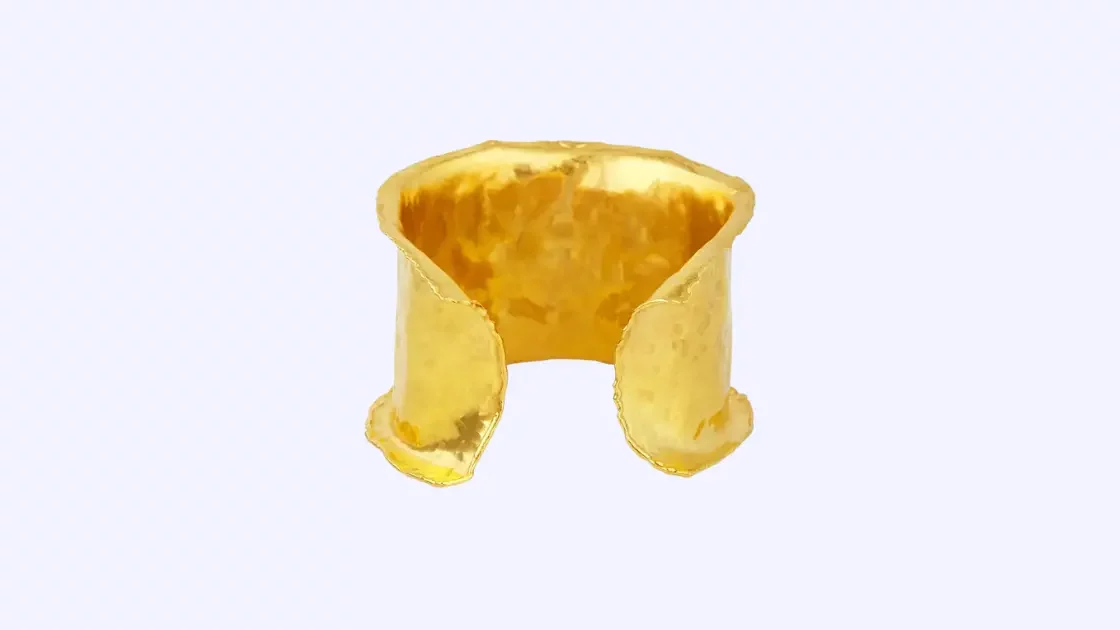 This stunning hammered gold cuff looks like something both historic and classic.
It will easily become one of the most remarkable pieces in your collection and will truly make you shine, no matter what you're wearing.
---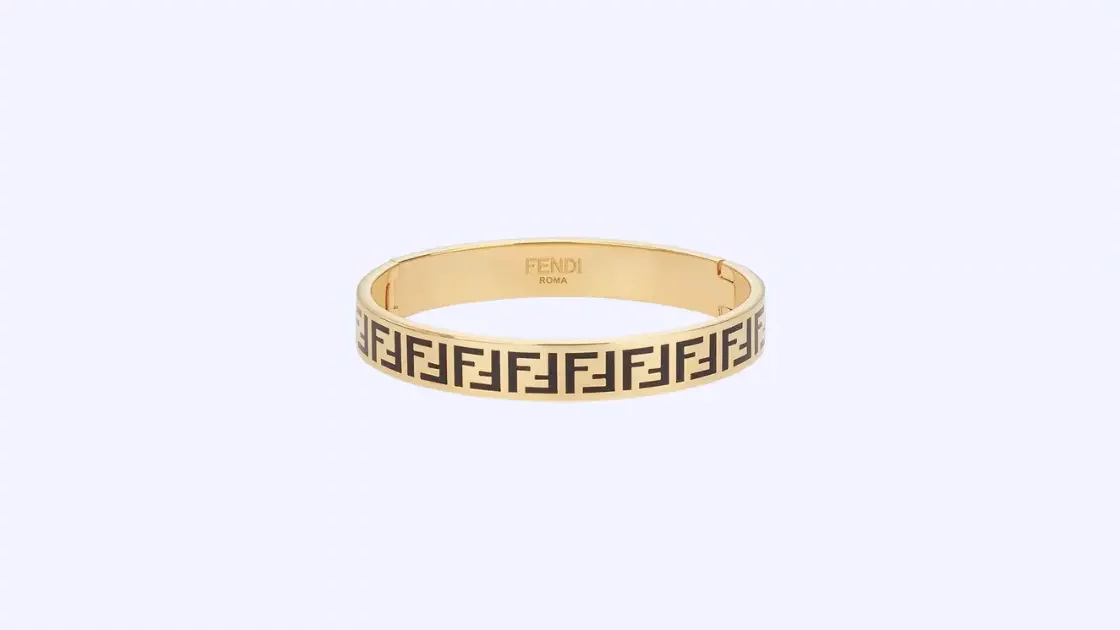 Fendi is one of the top names in fashion and jewelry. So, it's no wonder this Fendi bracelet is so special and irresistible – it screams high fashion.
Simple enough to pair with nearly any outfit yet luxurious enough to be spotted from afar, this is the perfect designer bracelet for any jewelry-lover.
---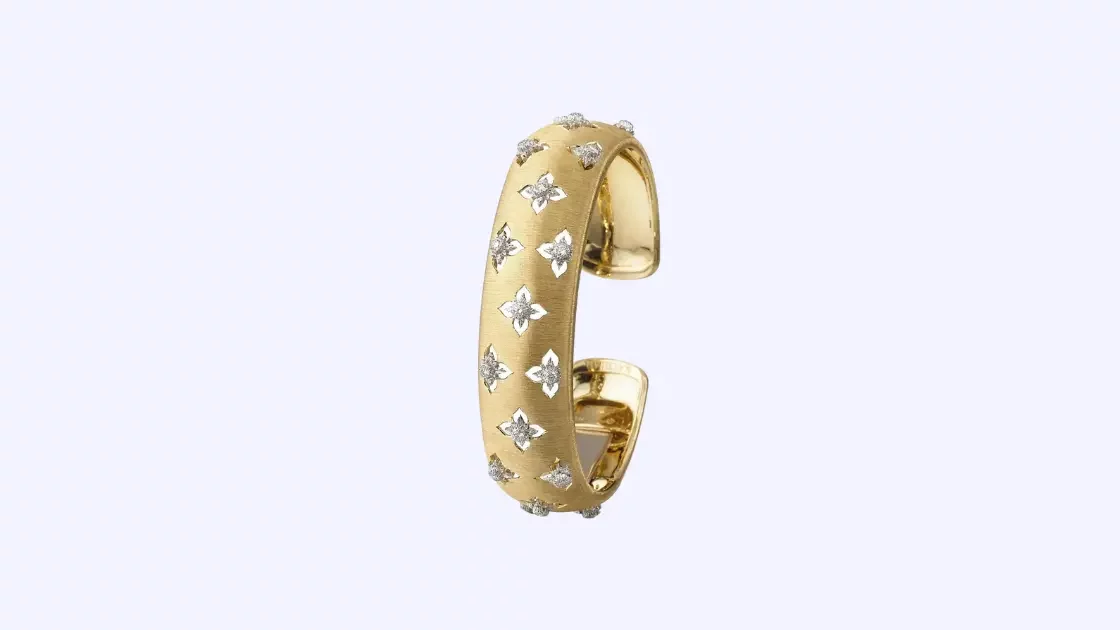 The high-end, beautiful Buccellati cuff is an 18K yellow gold beauty decorated with floral cutouts and round white diamonds.
It is made in gorgeous Italian style and will look incredible on any wrist!
---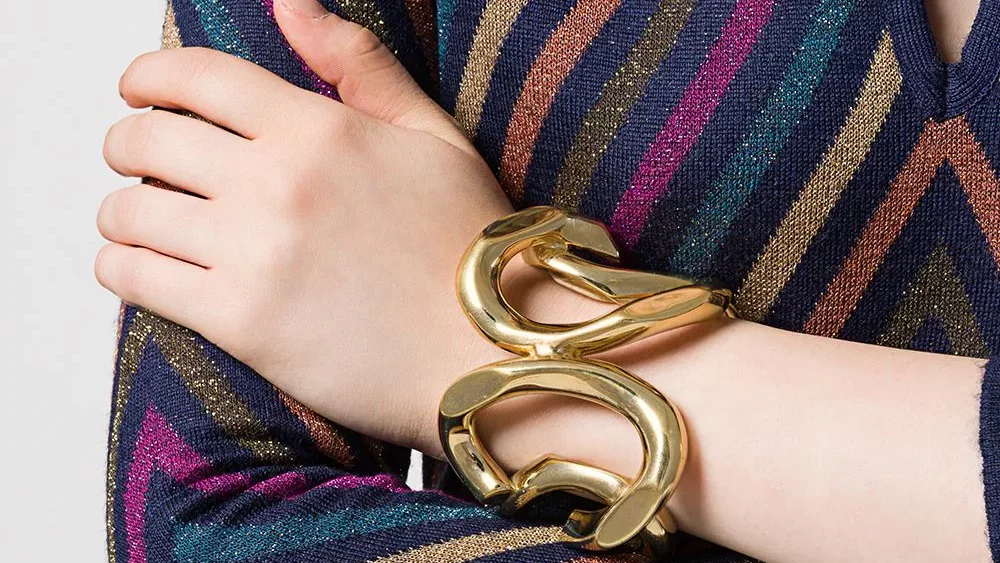 This designer bracelet looks stunning and very, very unique.
Made in France using gold plated brass, this will truly add a one-of-a-kind feel to any outfit!
---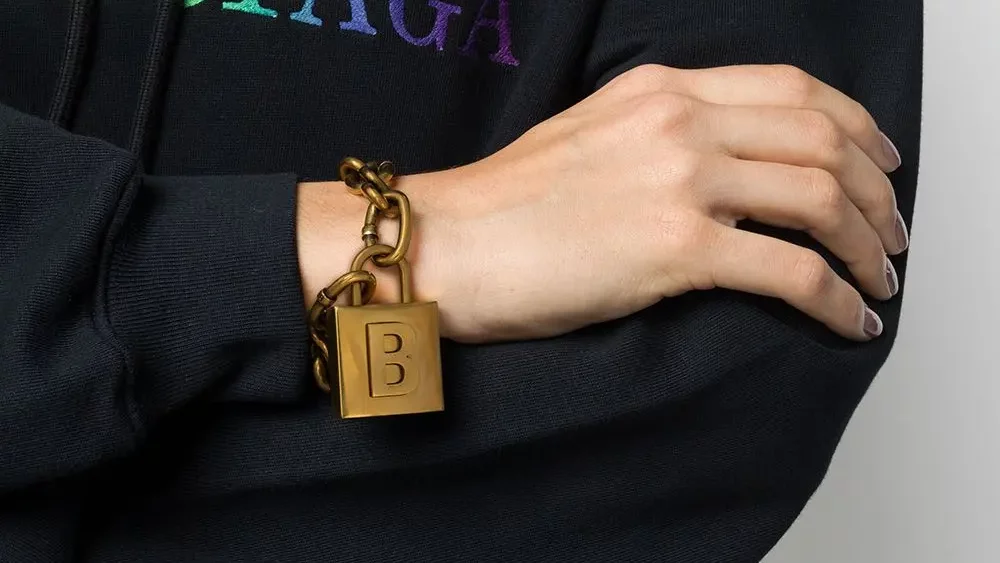 This lock chain bracelet is one of the best ways to tell your loved one how much they mean to you (or makes a lovely gift to yourself).
Featuring a gold-tone brass with an engraved logo, everyone will be jealous when they see this bracelet on your wrist.
---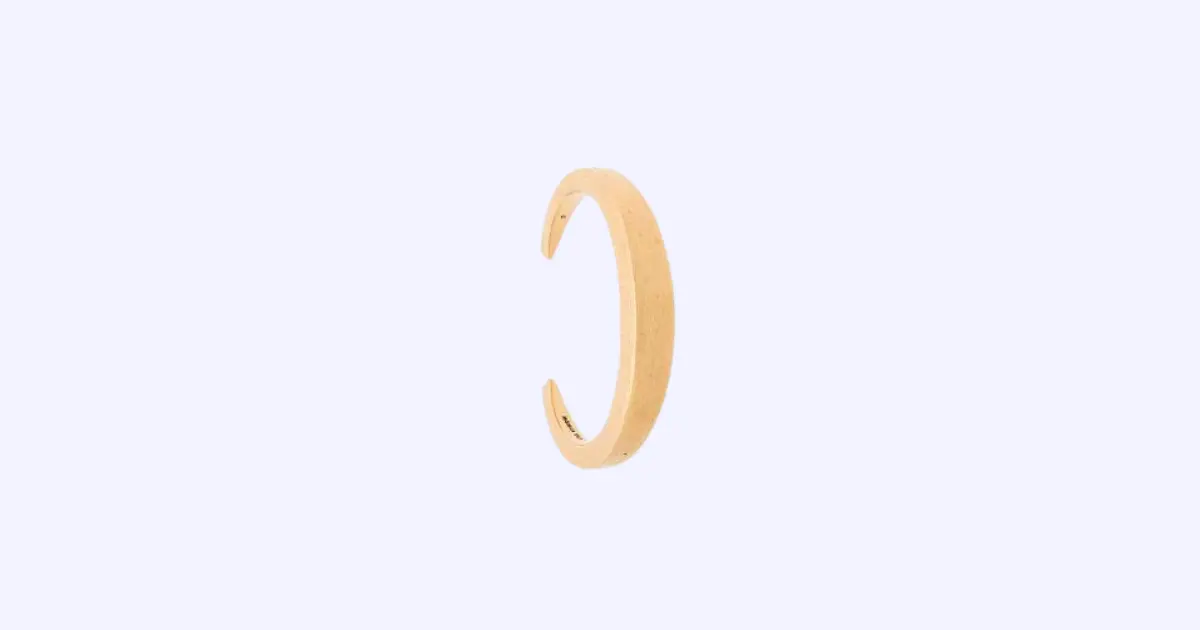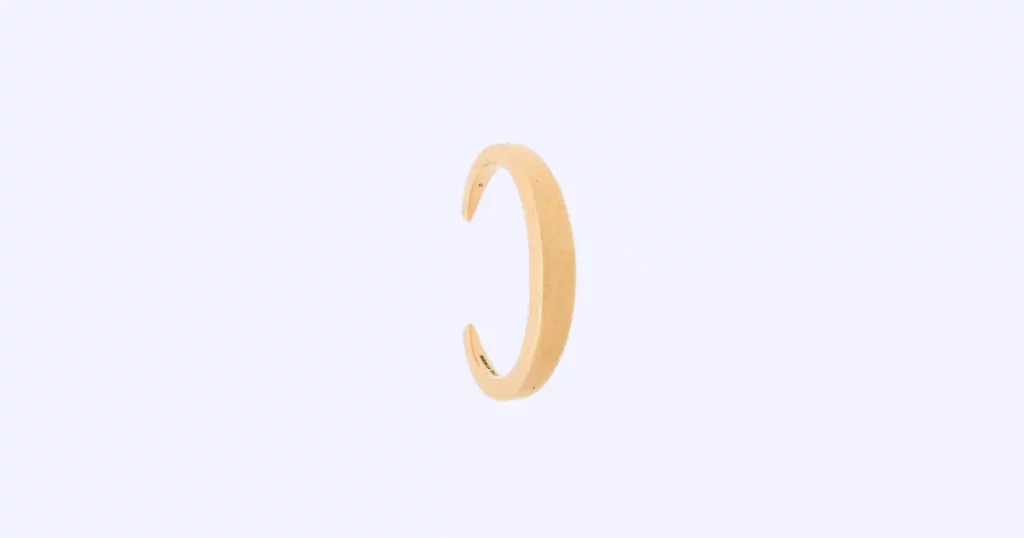 Finally, this stunningly simple cuff from Givenchy is a lovely addition to any jewelry collection. It's truly beautiful and can be paired with any outfit. Whether you're wearing a pair of sweats or a designer dress, this bracelet will add a fancy touch to your outfit.