Whether your style is grunge, edgy, goth, or preppy, black nail polish shows off the rebellious and creative side within. Plus, black polish is wearable with any skin color or any outfit you decide to throw on. It's crucial that everyone has at least a few black polishes in their collection.
Just like a little black dress, black polish is essential to the uniform of the trendsetter. Matte, gloss, and high-shine finishes appeal to people's different tastes, making the process of choosing a color a lot more interesting than you'd think.
Here are our top picks for the best black nail polishes to embrace your dark side and set yourself free!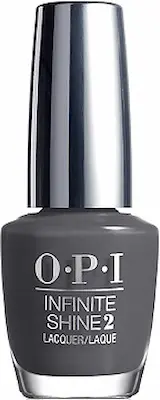 This super glossy finish is perfect for those who love a sleek and put-together black polish look. It's an Allure beauty winner for a reason—this black polish will get you in the mood to dominate.
It is the blackest black and, due to its new formula and three-step collection (base, color, and topcoat), it won't crack immediately.
---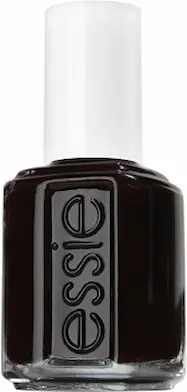 Essie is normally a go-to brand for polish, and for a good reason. This inky black shade does the job at making your nails look shiny and put together.
Plus, it's an affordable find for those who are on a budget!
---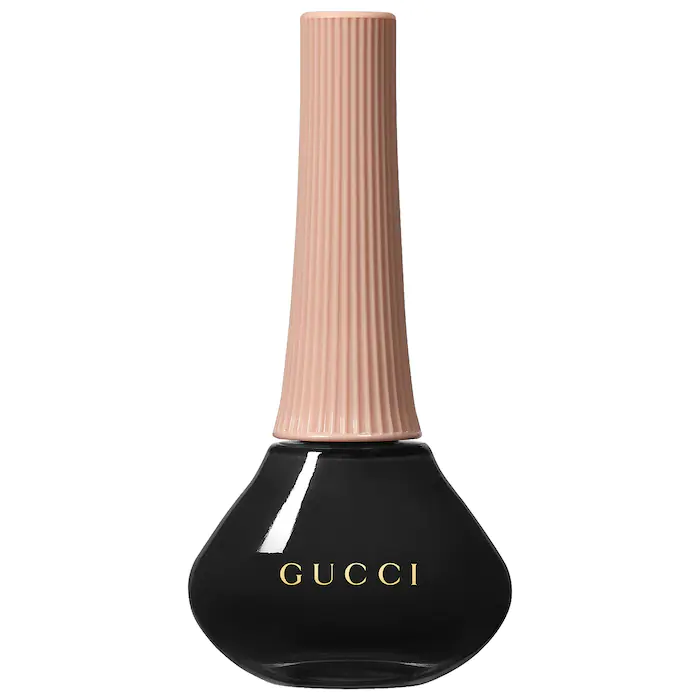 If you want to splurge, Gucci has you covered with their brand new, high-shine polish collection.
The shade black crystal gives you your best bet for a date night or special event. It is an intense black to give you a glamorous shine.
---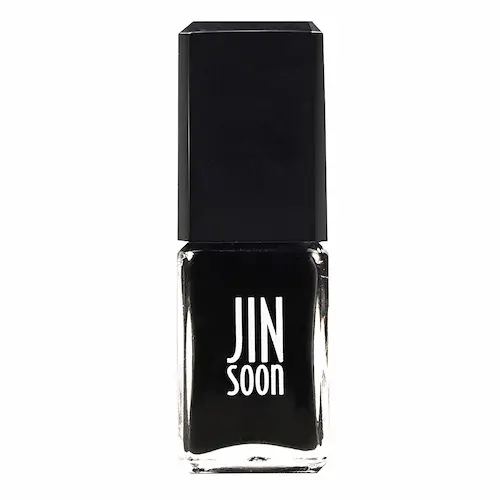 This jet black color is 100% vegan and cruelty-free on top of offering a lustrous and intense color.
This chip-free finish will leave your nails looking striking, all while remaining healthy and non-toxic.
---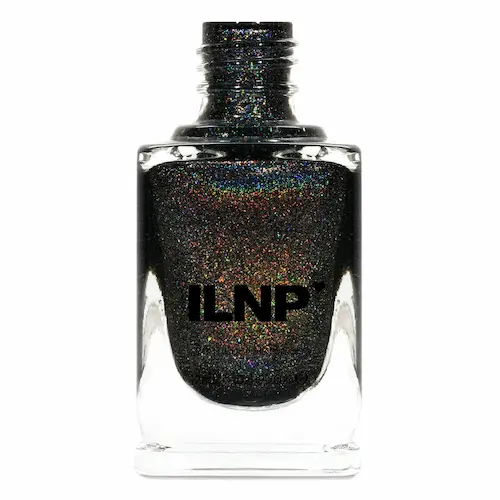 If you want to add dimension to your black polish look, this gel from ILNP delivers. Made with a holographic sparkle, you definitely won't have to worry about your nails looking too subtle.
This polish is a great way to achieve classy, elegant nails with a pop of fun color. Plus, the polish doesn't contain any glitter, which means easy removal.
---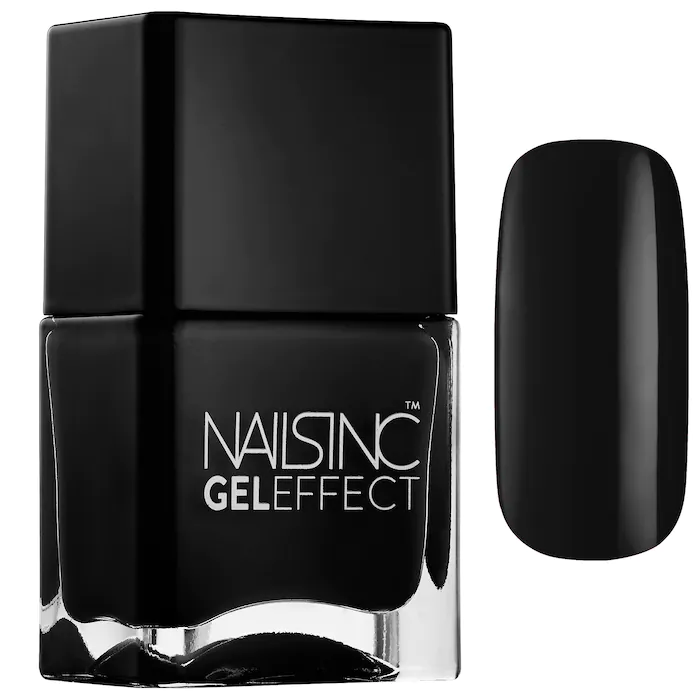 Keep your nails looking salon worthy with this glossy, pro-finish nail polish. The formula is infused with a flower extract to keep your nails healthy, undamaged, and strong!
---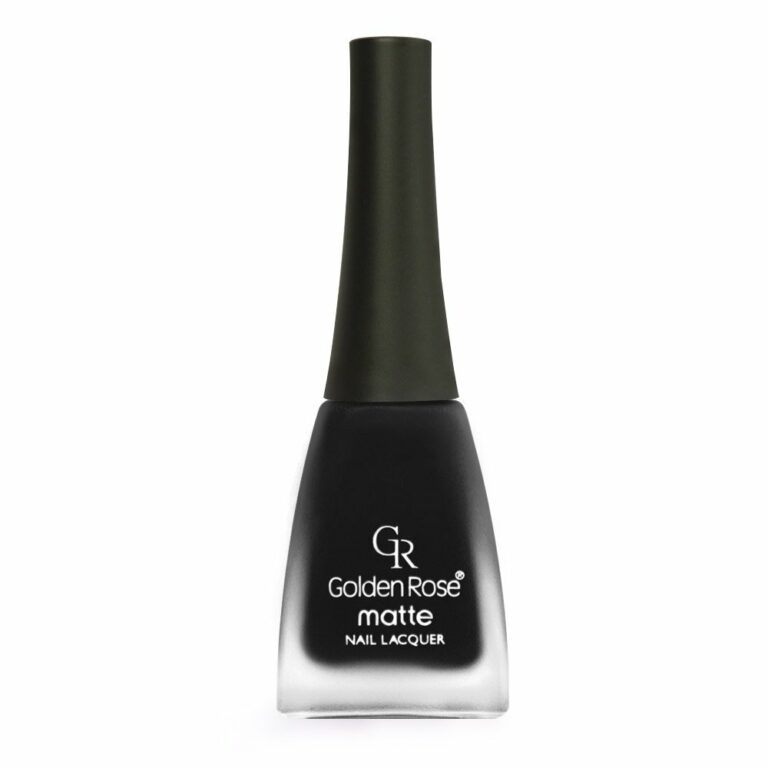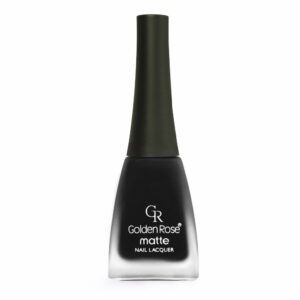 For those who don't like shiny or glitter, this one is a perfect fit. The matte formula dries quickly and is worth the buy.
Plus, the easy to apply polish is chip-free and leaves your manicure looking sleek and sexy.
---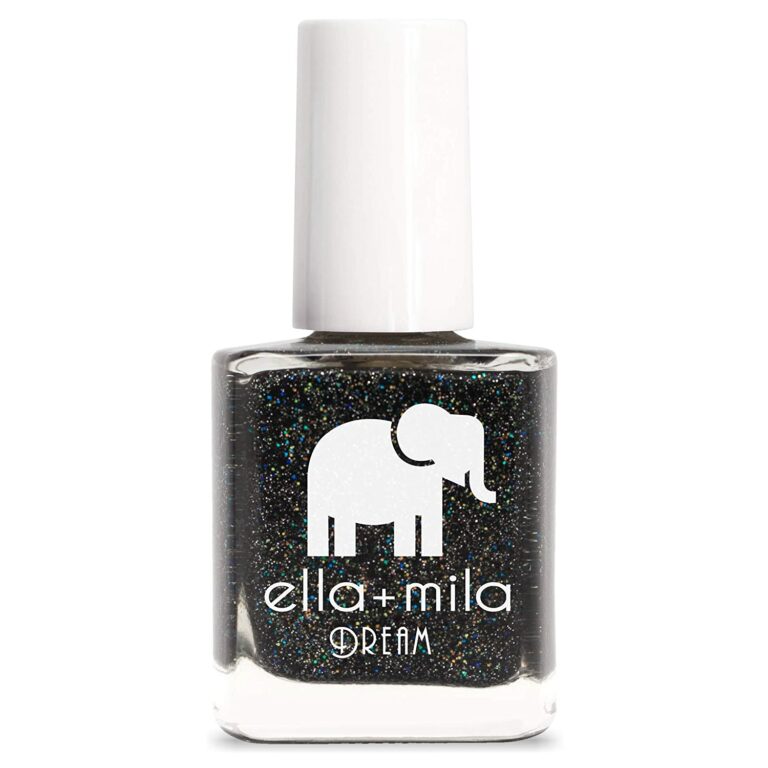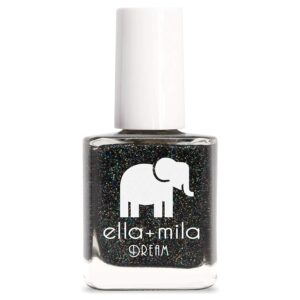 Black magic is a vegan and cruelty-free glitter explosion designed to last.
Your manicure will hold strong for at least a couple of weeks with zero chipping. What's not to love?
---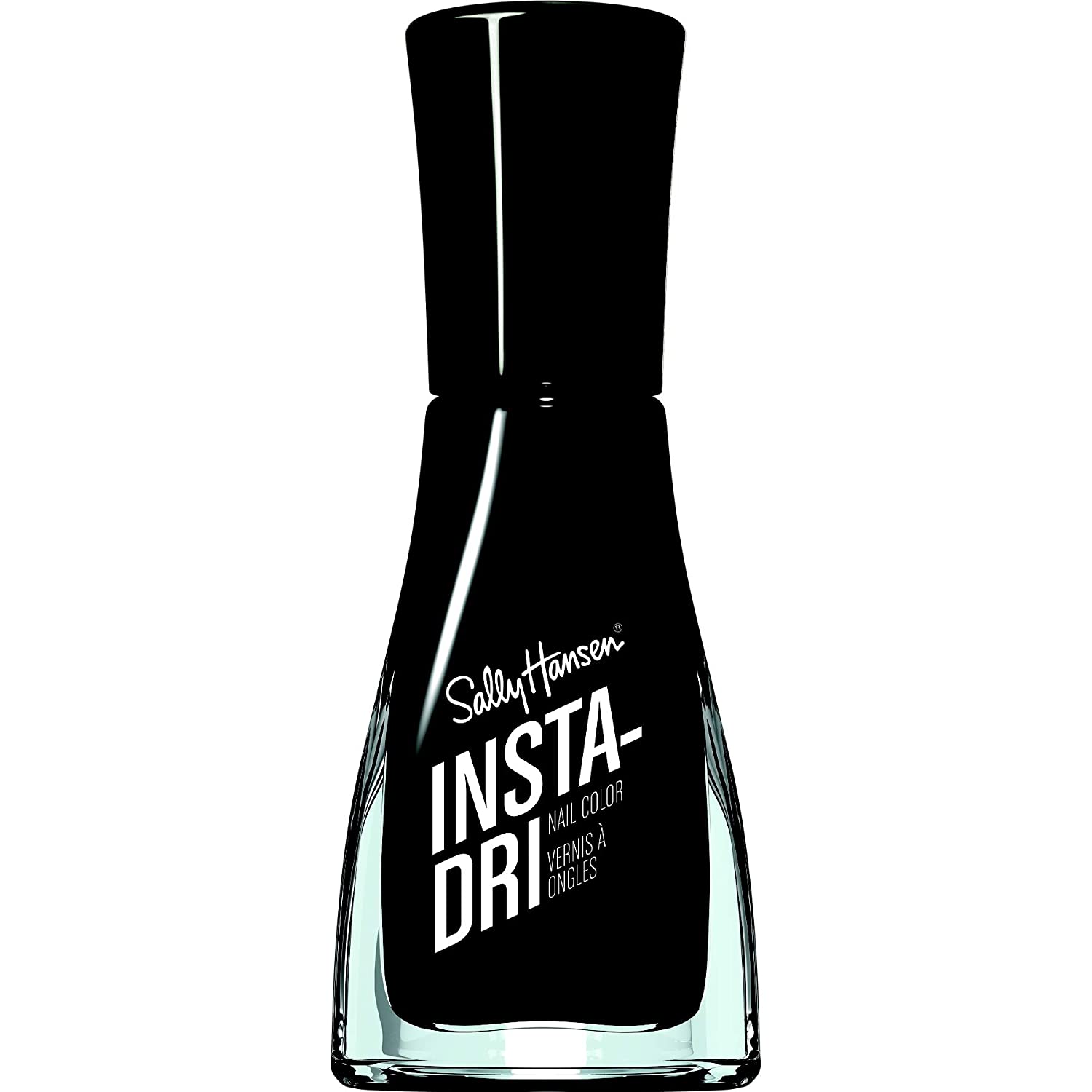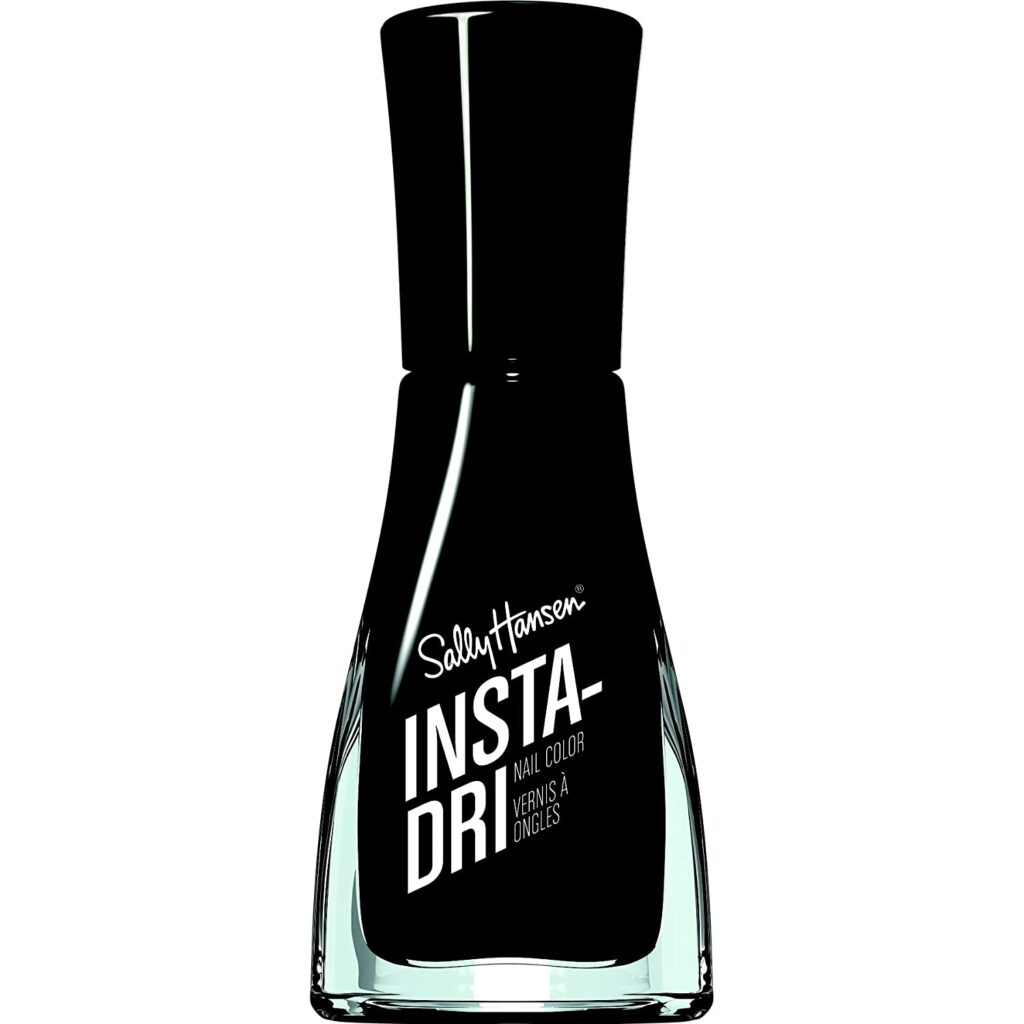 This list wouldn't be complete without a polish from Sally Hansen. Black to Black delivers a shiny, sleek look to your nails with just one coat.
Plus, the instant-dry formula is a total life saver. With a built-in base coat and top coat in this polish, give yourself a manicure in less than 5 minutes!
RELATED: 12 Current Nail Trends We're Seeing Everywhere
To Sum It Up
Whether you want a sleek, shiny finish or a fun, glittery look, this list of the best black nail polishes has you covered. While the color black is often associated with sophistication and elegance, that doesn't mean it has to be boring.
Opt for something fun and flashy like ILNP's Holographic Nail Polish, or splurge on a high-shine formula from Gucci. Better yet, give all of them a try! You won't be sorry.