Men struggle with many things (like growing hair in all the right places). But hair growth isn't all fun and games, and one of the biggest things men struggle with is unwanted back hair.
It can be super difficult shaving this on your own. But thankfully, there's a brand out there that has made this a problem of the past with a new innovative design: Bakblade.
I was recently able to try it out (well, my boyfriend more specifically) to share his Bakblade review. Let's dive in!
What is Bakblade?
Bakblade is an online grooming company for men. This is a brand that understands men's needs and makes it easier to shave the hard-to-reach places (your back, more specifically).
The Bakblade products have specially crafted with an innovative design to give you the easiest and most comfortable shave possible.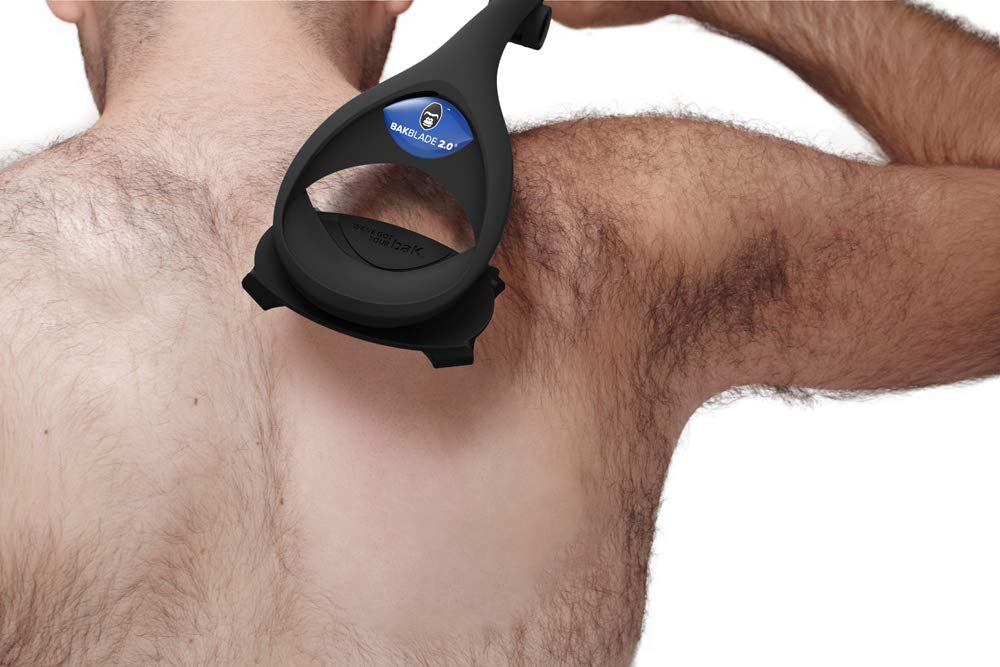 This shaver is huge, with a handle that measures 17 3/4″ long for easy use for shaving your back. It has also be designed for a lighter glide and significantly less friction across your skin.
Pricing
How much does a Bakblade cost?
When it comes to prices, they have a few different options. Bakblade has about ten different products that come in packs with wall mounts, additional razors, shower gels, and more.
To give you some perspective, the Bakblade and wall mount pack costs around $45. To get a bundle with the Bakblade, 12 refill razors, a BODBLADE, and a travel bag, the cost would be $80. Honestly, not too bad for the number of things you can get in a bundle.
Aside from the intiial razor cost, you do have to buy refill cartridges as with most other razors. These will run you around $15 for a pack of six, which isn't too bad.
Top Products
Now, since Bakblade does have a variety of unique items, we wanted to do a quick overview of some of their top products to give you a better idea. Here are a few bestsellers on the Bakblade website.
This costs around $25.
This is their initial version of the Bakblade. It's a lot smaller than their 2.0 versions, so it does take longer and you may miss a few spots. It resembles a regular shaver with a long handle. However, it's more affordable and more travel-friendly if that's something you're interested in.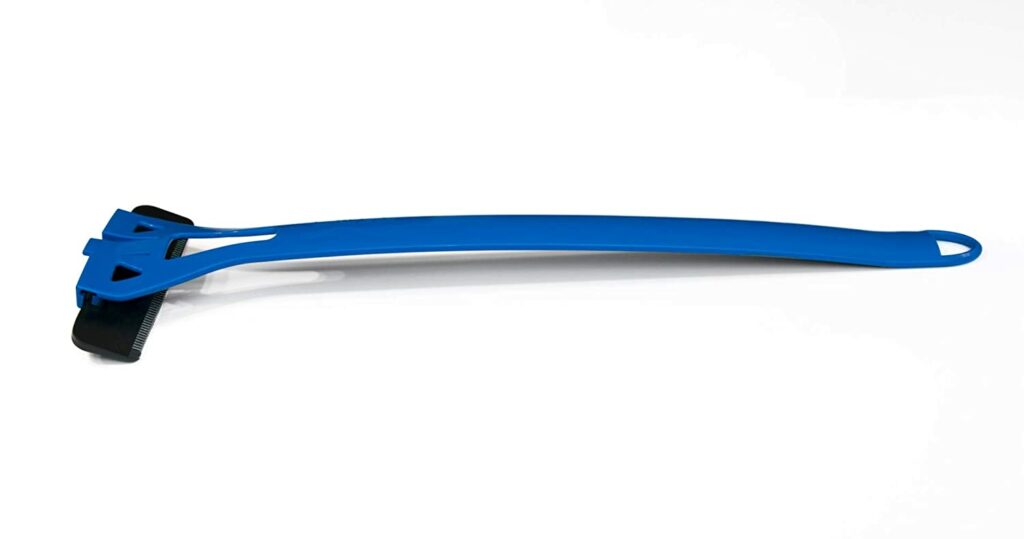 The Bakblade 2.0 is their most recent and updated version of their back shaver, which is much larger and covers a larger area across your back. This is the model we tested out in the review below.
It costs around $50.


The Bodblade bundle is another top-seller and features all the essentials to remove unwanted hair on your chest, neck, arms, and any other difficult bodily areas.
This product costs around $25!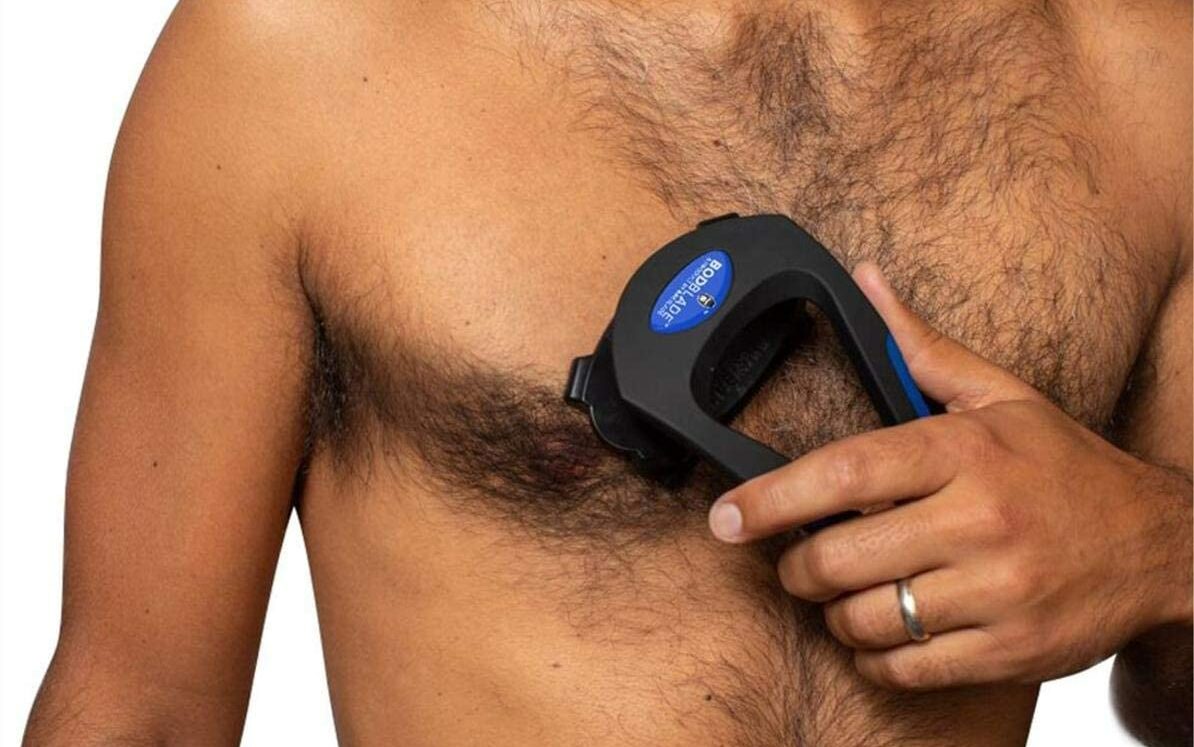 Return Policy
Now, if you try out the Bakblade and you aren't totally hooked, what can you do?
Well, the first step is to reach out to Bakblade on their official website (if you ordered from a different site you will have to contact that site). Amazon is very easy when it comes to returns as well.
If you purchased from the Bakblade site, you must contact them within 60 days to qualify for a return or exchange.
After this, a customer service representative will help you either exchange your order or process a refund. No original packaging necessary, just reach out and let them know why you aren't loving it and they'll take it from there.
Our Bakblade Reviews
Bakblade provided a product in exchange for a review, but this doesn't influence our opinions.
Thankfully, I don't have a hairy back, so I gave this Bakblade to my boyfriend to try out. He loved the concept and was excited to try it out!
He has used it a few times over the past month or so and he loves it. He says it's so easy to use and only takes a minute or so to shave his back. It's comfortable to hold and shaped perfectly to reach every area of his back.
The blades last a decent amount of time, his first set of blades has just started to become dull after about five uses. Not the greatest lifespan and the replacements aren't the most affordable since you have to use two, but it's not too bad unless you're on a super strict budget.
The only downside is the Bakblade isn't very travel-friendly. It's also not very friendly for those of us with limited storage space since it's large and clunky. But, the wall hanger is a lifesaver!
They do have the smaller 1.0 model that is better for traveling, but it's likely not as effective as this larger double-blade version.
Overall – Is Bakblade Worth It?
If you're someone who struggles with excessive back hair, this is definitely a game-changer. It makes shaving back there so easy!
The razor is high-quality, it's easy to change out the blades, and my boyfriend loved that it came with a wall hanger (since it's so large you don't really know where to put it). It is clunky and large, but this is essential for the product to work as good as it does.
Although the initial razor is a bit more expensive than a typical razor, it's a high-quality product that works great. Plus, the refills aren't very expensive, although they aren't the most budget-friendly razors either since you have to use two for the Bakblade 2.0.
Regardless, Bakblade has our vote and is something you should definitely consider trying out!