It's no secret that we all love to pull off the perfect sun-kissed look during the summer. However, getting an even tan can be difficult to achieve, taking a lot of planning and time.
After searching for many solutions to this problem, I decided to go for a product that could enhance my tan and make my skin glow. Body glosses are some of the best products to build upon your already existing tan by making your skin shine and giving a fresh, dewy look.
The St. Tropez 'One Night Only' Body Gloss seemed to be a great fit, so I decided to try this out! If you're interested in the product as well, then look no further. Here is the only St. Tropez 'One Night Only' Body Gloss review you'll ever need!
What is the 'One Night Only' Body Gloss?
St. Tropez created a lightweight, temporary body gloss that is said to create a flawless and shimmery look on your skin to supplement your existing tan. It is sold for $25 at Sephora, Amazon, and on the St. Tropez website.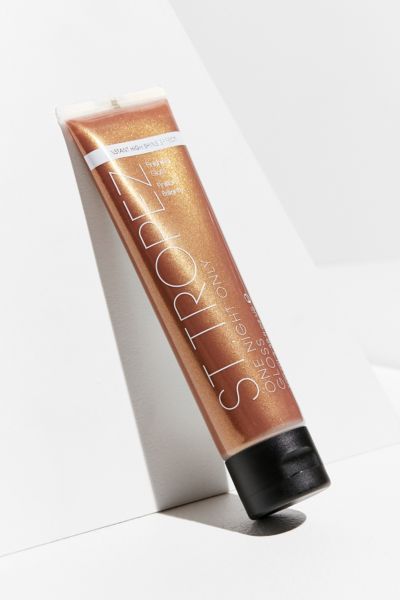 Compared to many other in-store brands available at Ulta and Sephora, this was the most reasonably priced body shimmer I found!
The bottle states that you should not expect any streaking or stickiness, and it can be layered easily for finishing touches that need to be made.
This product is free of parabens, sulfates, phthalates, and is also hypoallergenic and non-comedogenic.
'One Night Only' Body Gloss Overview
This body gloss can be applied with your hands or with an applicator mitt on clean, dry skin. I highly recommend using the mitt to avoid staining your hands. Next, all you have to do is blend the color onto the desired parts of your body.
I recommend starting with your knees and elbows first, as those spots will hold color the most. Be sure to exfoliate before the entire process (check out these top exfoliating gloves)! Also, don't forget the back of the hands and the tops of the feet.
Once you have applied as many layers as you desire, it's time to wait for the color to touch dry before you put any clothes on. To speed up the process, I like to use a blow dryer or stand in front of a fan to make the product dry quicker.
PRO TIP: Don't wear white.
RELATED: How to Remove Self Tanner (9 Easy Home Remedies)
St. Tropez 'One Night Only' Body Gloss Review
Overall: ★★★ 3 stars
St. Tropez's body gloss left me looking dewy and bronzed from night to morning. The application was easy, and the product was super buildable. It did not make my skin break out like many products since it's non-comedogenic.
My skin was shimmery and sun-kissed, but so were my clothes. As a result, I did have a transfer issue with the product.
Despite waiting to change until after I tested the product to be dry enough, I still woke up the next morning with bronzer stains on the inside of my clothes. Luckily, it was easy to wash out in the laundry.
Price: ★★★★ 4 stars
Although $25 might seem pricey, this is actually one of the most affordable body gloss options I could find!
Quality: ★★★ 3 stars
Although the application was easy and the product gives instant color, it's very sticky and definitely transfers color to clothes and bedding.
Value: ★★★ 3 stars
Overall, this product can be a good value if you need instant color for "one night only." It's not as expensive as other body shimmers, but keep in mind that it's not as high-quality, either.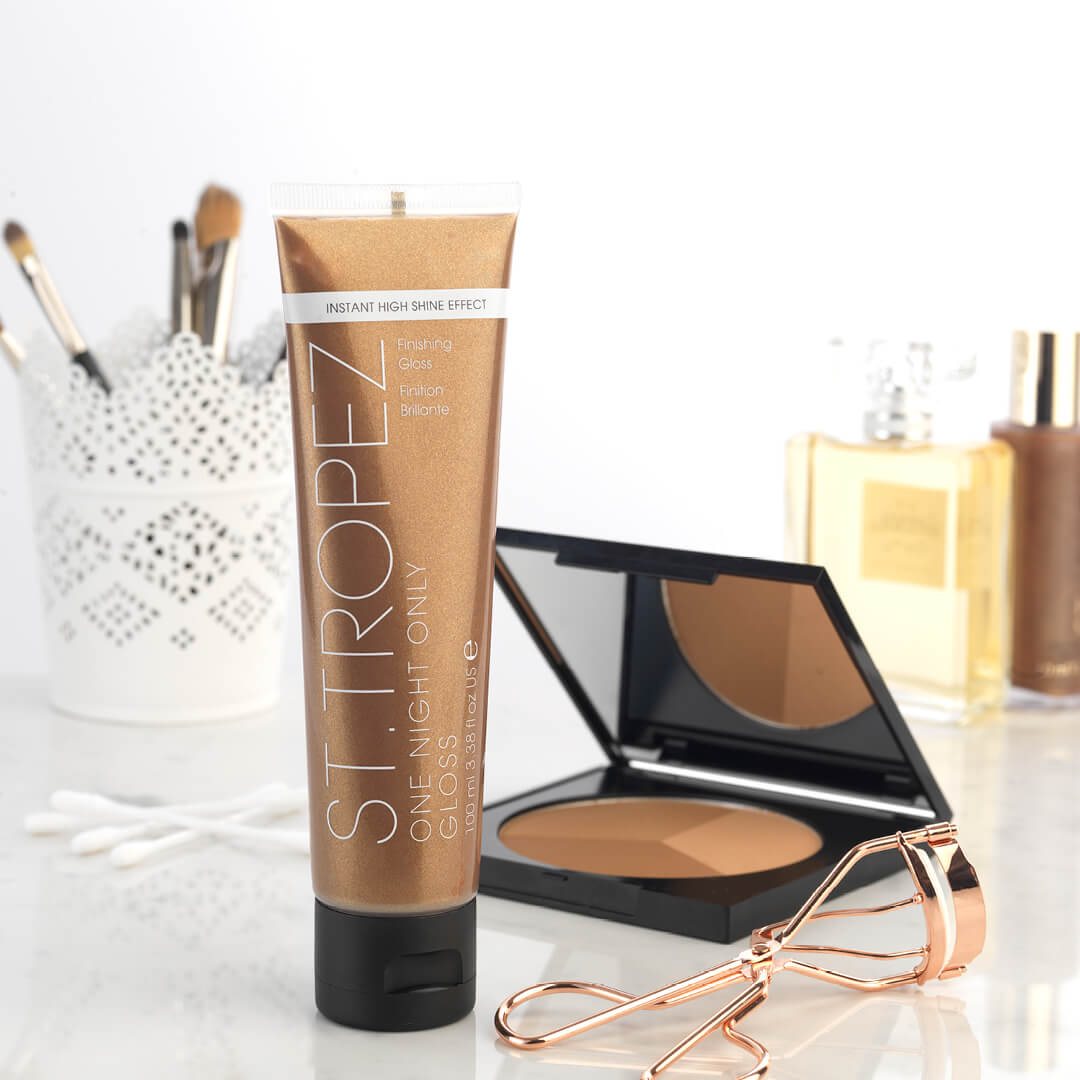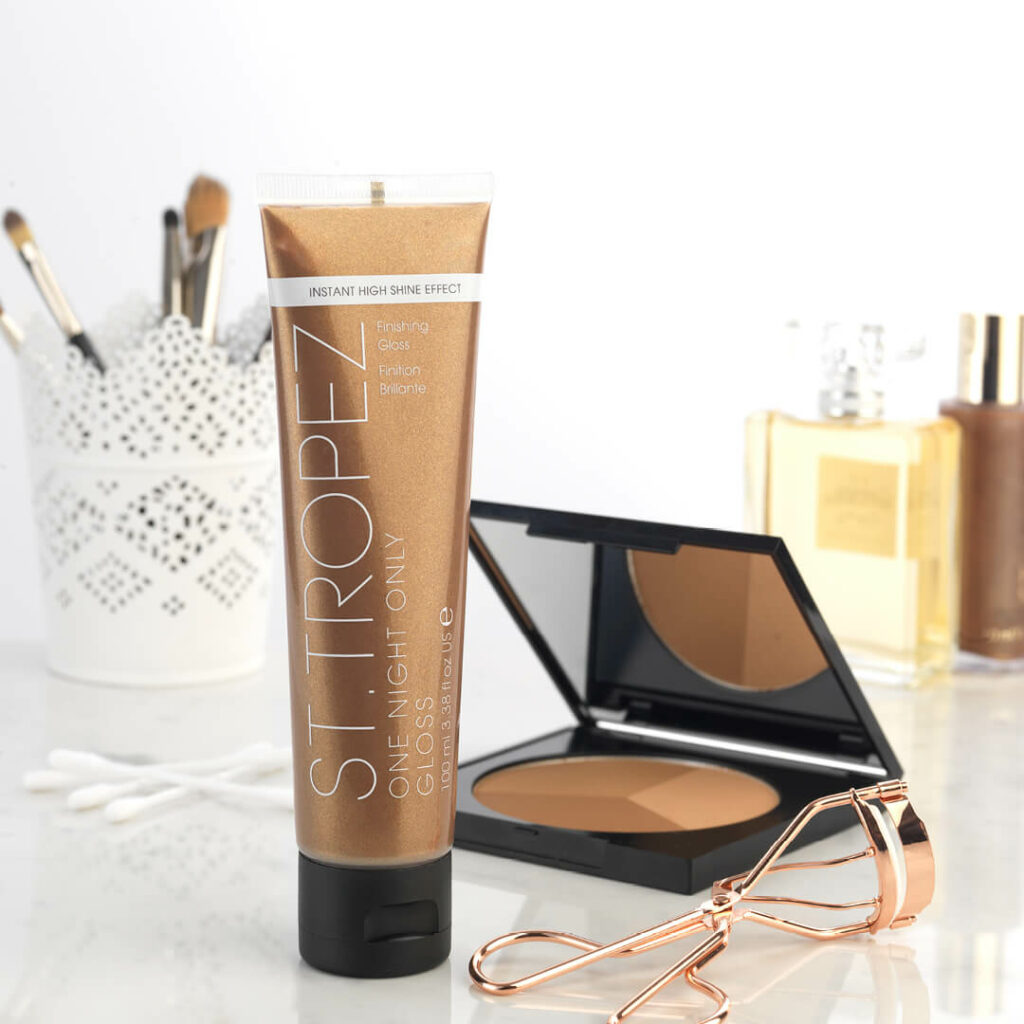 What Customers Are Saying
We wanted to see if other customers had the same experience, so we searched the web through hundreds of St. Tropez One Night Only Body Gloss reviews. Here are a few quotes that embody what most people had to say about the product:
"Not the worst, not the best. It's a touch greasier than my Fenty Body Lava. It definitely transfers. But…. it gives a nice glow to the skin. I just wish it was more comfortable!"
"I wore this the other day and it was so sticky that my golden retrievers fur, along with my strands of hair, were sticking to my legs. It was actually funny to touch my arm because of how sticky it was."
"I love the color and sheen that this product deposits, however, it maintains its sheen by staying sticky.
The product feels exactly like smearing lip gloss on your skin and reacts the same way; it stays gooey. Will make your clothes stick to your skin, will absorb into fabric, and the color does not wash out of fabrics." – Kimberly on Amazon
Overall, here are the main takeaways from other customer reviews about this body gloss:
Delivers instant color
Gives a nice glow
Is super sticky
Can transfer to and stain clothes
Bottom Line
If you need a quick fix for a night out, this would be a great product to try. Self-tanning is a very lengthy and grueling process, but this product simplified the process. It was fast, convenient, and makes your skin look flawless. The only problem is the stickiness and color transfer.
Hopefully, this St. Tropez 'One Night Only' Body Gloss review will help you tap into your inner bronze goddess this summer! If you're looking for a product with better reviews, however, try out some of these options below!
St. Tropez One Night Only Body Gloss Alternatives