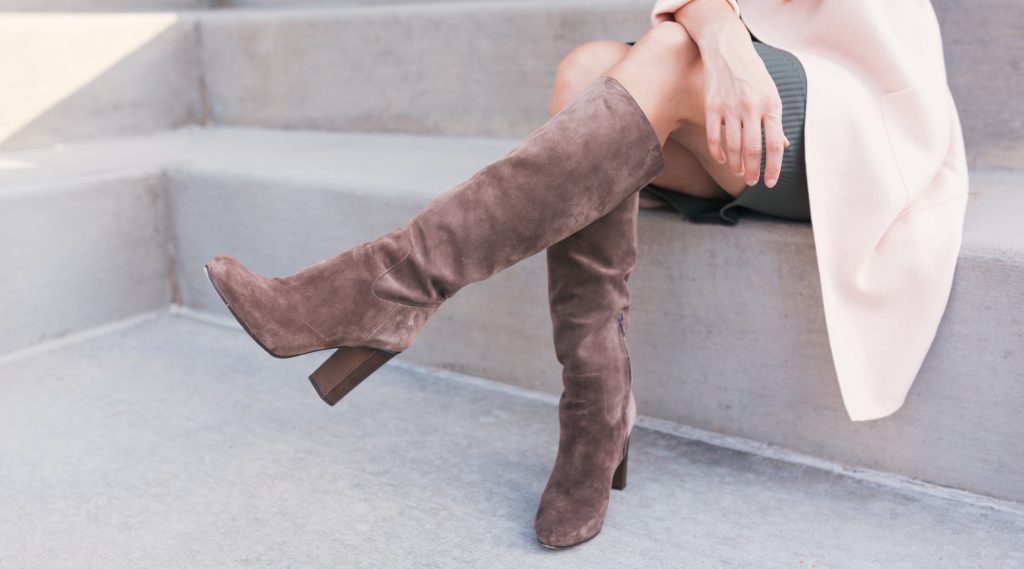 Have you ever had an occasion where you needed a nice pair of shoes, but didn't want to buy them because you probably would never need them again? Maybe you have needed a nice pair of shoes for a fancy dinner party, wedding, prom, or graduation.
Now, you don't have to buy those expensive shoes that you are only going to wear once and shove into the back of your closet – there are a few different companies that allow you to rent shoes for any occasion. Any shoe that you can think of, you can find to rent online.
How Shoe Rental Works
Although there are quite a few companies when it comes to clothing and accessory rental (such as Rocksbox and Le Tote), many don't offer shoes. They get dirty easily and are harder to keep sanitary. However, a few companies have made it happen. Some offer one-time rentals for set periods of time, while others use a subscription model. They send your shoes and provide a return label to easily return.
Here are a few of the top shoe rental companies on the market to choose from:
Style Lend
Style Lend allows you to rent shoes from your wildest dreams. If you're wanting those Louboutin shoes for prom, Style Lend is the place to go. You can pick the looks you want, then they will be shipped to you within two or three days – you can rock your fresh look for a week until they need to be returned.
Each piece is priced differently, there is no one set styling fee. You get to choose the looks that are in your budget that match your style. You do not have to worry about rips or stains, as they have insurance included in the price of your look to take care of any damage.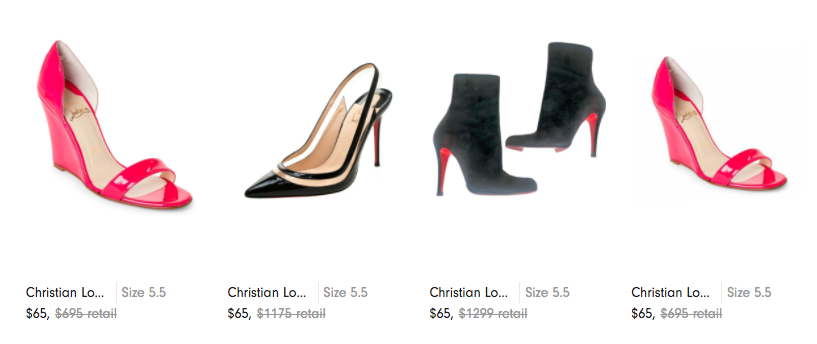 Have a closet full of items you don't wear? Consider lending them on Style Lend to make extra cash – those Gucci heels collecting dust could make you an extra $150 per week.
Village Luxe
Village Luxe allows you to shop a wide variety of designer brand shoes, as well as other clothes and accessories. With their 100% fit guarantee, you can get a full refund for any item that does not fit right (as long as you return within 24 hours). If you love the shoes or other clothes you choose to rent, you can wear them for up to two weeks. Much like Style Lend, each item is priced individually – no membership or monthly fee required.
The Village Luxe shoe rental pricing ranges all the way from $19 per week to over $700 per week for very expensive shoes.
A few examples:
Eternal Style
Want to rent red bottoms for prom or another special occasion? Eternal Style is the place to do it – shoes are their specialty. Unlike most other fashion rental sites that also offer clothes and accessories, Eternal Style is purely shoes. They have options available from top designers, including:
Christian Louboutin
Giuseppe Zanotti
Gucci
Versace
You can rent up to two pairs of shoes of your choosing for up to one week. If you place your order before 3pm EST, you will receive it within one business day.
LSWOP (Luxury Swop)
This new company allows you to rent sneakers (they offer both women and men's shoe rental). Subscribers can rent a pair of sneakers for 1–4 days for $150. There are also other plans available, such as two sneakers a month for $300, and 3 sneakers a month for $450.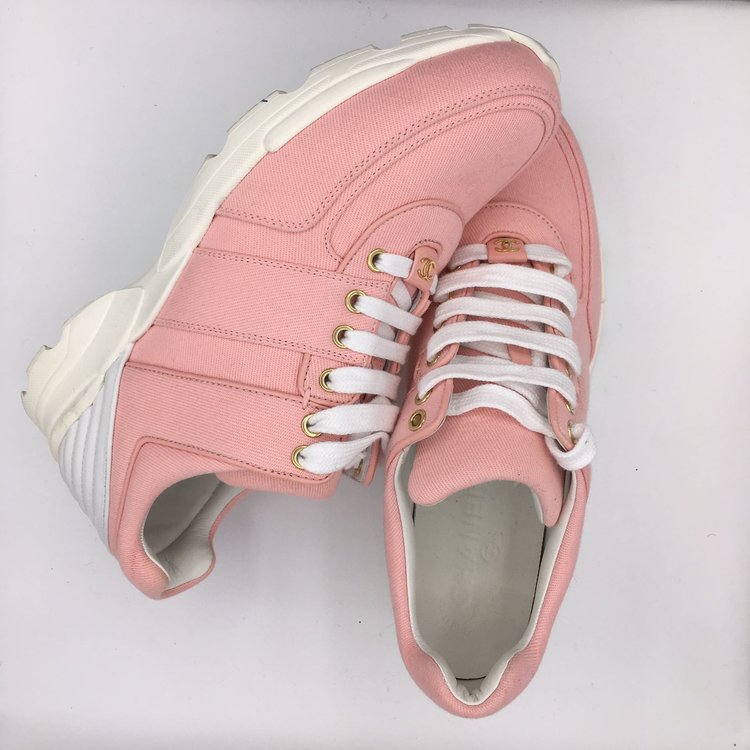 They have a wide variety of high-end brands, including:
Adidas Yeezy Boost
Balenciaga
Casadei
Chanel
Christian Louboutin
Fendi
Giuseppe Zanotti
Golden Goose
Hermes
Kris van Assche
Louis Vuitton
Pierre Hardy
Rick Owens
Saint Laurent
Tom Ford
Valentino
Vivienne Westwood
Rent My Wardrobe
Rent My Wardrobe is a clothing and shoe rental app that you can download where you can rent clothes and accessories from designer brands from people who live in your area. You can also choose to rent out clothes from your own closet to make money.
Bottom Line
Whether you are in need of a fancy pair of shoes for a special occasion such as a wedding or prom, or just want to update your wardrobe, shoe rental is always a good option (especially if you are wanting to try before you buy).