11 Cheap Workout Clothes Brands to Awaken Your Warrior Within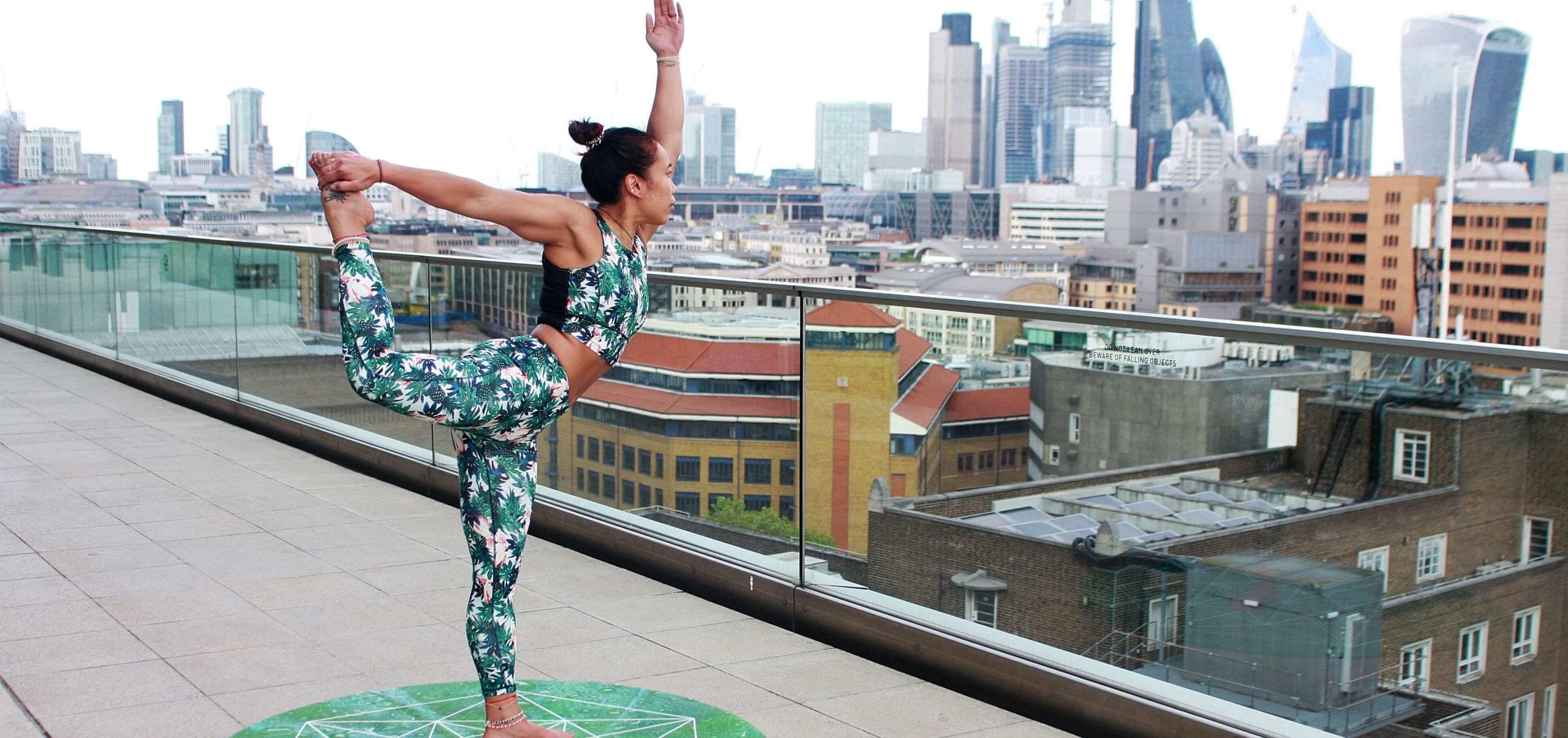 Let's be honest; we all want new activewear. Whether you're a fitness nut or not, workout clothes are something women just naturally want to wear. They're comfortable, cute, and can be worn anywhere if you're creative enough. Unfortunately, cheap workout clothes that are good quality can be hard to come by. 
Not everyone wants to spend hundreds of dollars on gym wear from Lululemon. For this reason, we've compiled a list of affordable, low-cost activewear brands that don't fall apart.
  So, if you're ready to awaken the warrior within while rocking a sexy little outfit, read on!
Best Brands for Cheap Workout Clothes
Now, we've all seen those cute commercials with Kate Hudson rocking her activewear. Fabletics is full of gorgeous, inexpensive clothes that make you feel beautiful. They design their clothes to be not only high quality, but also affordable. 
To give you some perspective, their quality workout leggings are usually priced at 2 for $24 for new VIP members, not to mention their frequent 50% off (or more) sales. Talk about a steal!
Life Hack – If they have a 50% or higher sale going on, buy an outfit bundle to get an even better deal!
About the VIP membership – A subscription is required to get these "new member" deals, but you can easily cancel (make sure to do so within a month so they don't charge you the $50 membership fee).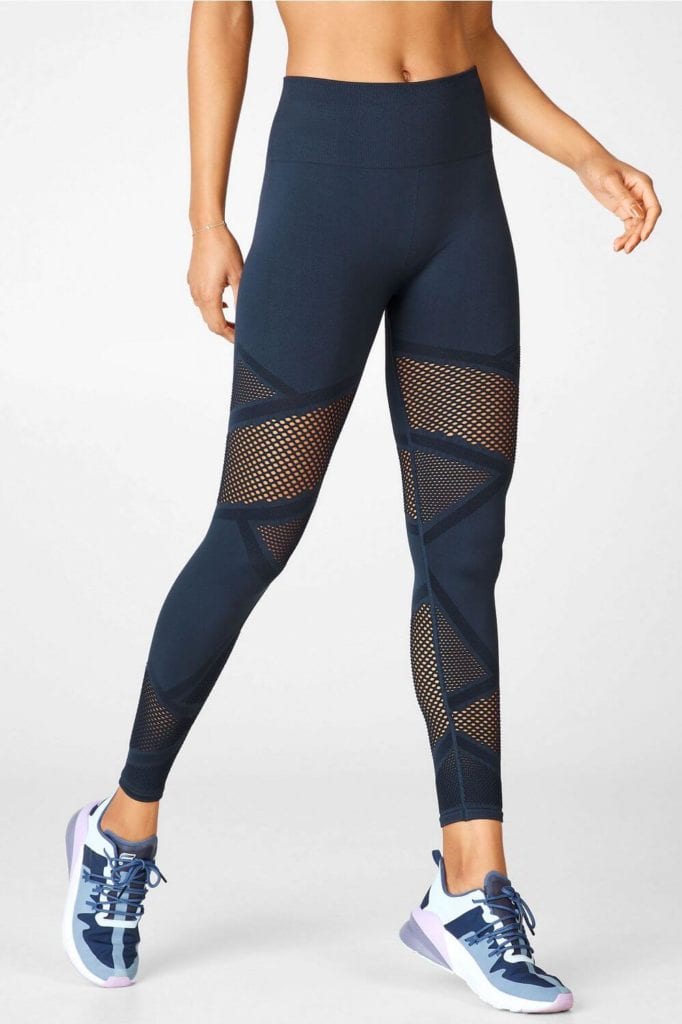 Let's be real, who doesn't love Target? Target is just one of those stores that you shop at for hours. Aside from their trendy home collections that we can't keep our eyes (and wallets) away from, they workout gear at Target is also amazing and affordable. With average prices falling between $20 – $30 a piece, you'll be able to stock up on all of the Target workout clothes you want without breaking the bank.
Not to mention, the return policy at Target is fantastic – some brands can be returned an entire year after purchase (even if you've worn them).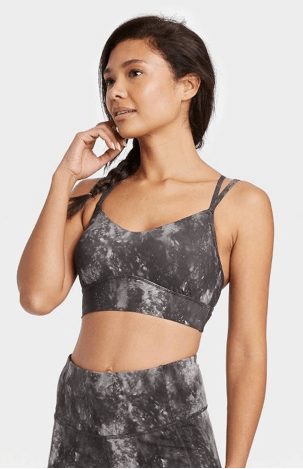 Old Navy has a lot more than just $1 socks on Black Friday – you can find some of the cheapest workout gear on the market! Let's be honest, some Old Navy workout clothes are even better than products you'll find at spendier stores. The average price for athletic wear here is between $15 – $40, but they run frequent sales that bring the price down. 
In addition to having inexpensive activewear for women, they have plenty of cheap gym clothes for guys, too! So, if you're looking for a brand that's going to keep you looking fashionable without breaking your bank, Old Navy is definitely for you.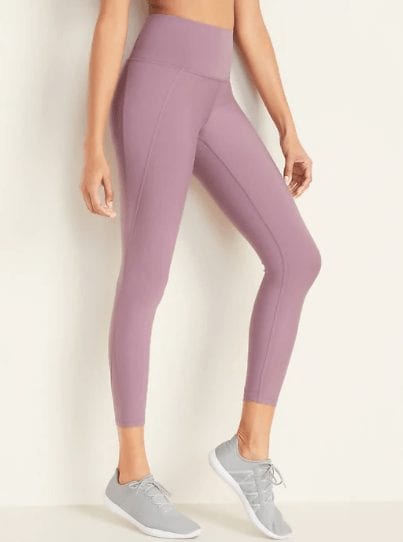 Nordstrom Rack is another excellent choice for affordable athletic wear that we're absolutely living for. The store is full of casual yet comfy clothes with a variety of styles that everyone is bound to fall in love with. They're basically the TJ Maxx of Nordstrom – you can find plenty of discounted designer pieces here.
They average $25 – $50 for their activewear. They have such an array of cute, discounted designer clothing that your wallet will be screaming at you to leave the store (tip: you can shop Nordstrom Rack online too)!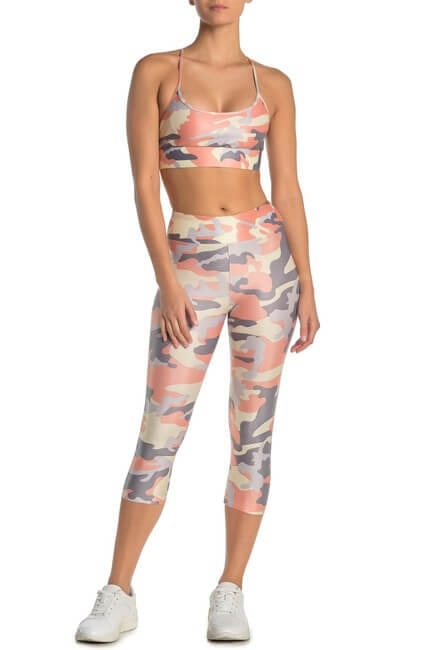 The next stores worth mentioning are TJ Maxx and Marshall's. Let's admit it, we've all gone a little overboard when shopping at these discount stores. But, amidst your gawking in the cooking aisle, have you glanced at their sportswear collection?
Their fitness section is stocked full of trendy & comfortable athleisure and workout clothes that make you want to hit the gym. 
With the average price falling around $10 – $30 (depending on the brand), this is one of the most affordable options when shopping for anything & everything fitness!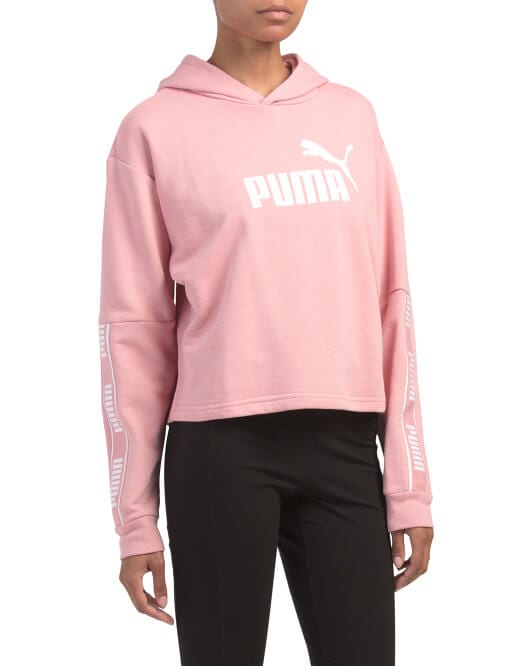 Victoria's Secret (Sport)
Any woman who says she doesn't like shopping at Victoria's Secret is lying. Anything from this brand just makes you feel sexy & free, plus their higher quality products can make you feel like you're living a life of luxury. 
While you may think of lingerie when you see their name, they have plenty of quality athletic wear as well. The average price varies between $25-$60, depending on design & material, which honestly isn't bad for a brand so luxurious & empowering! And you gotta remember, this is the price without a discount or sale, so it can only get better from there!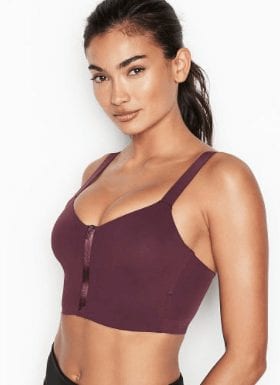 I know what you're thinking; Nike is one of the most expensive activewear brands out there, why are you including it? 
While many of their new arrivals and trendier items are spendy, the clearance rack at your local Nike outlet will have the best bang for your buck without skimping on quality. Even the cheap Nike workout clothes will last forever! Unfortunately, these deals are the best in-store as the online Nike sale section is usually still pricey.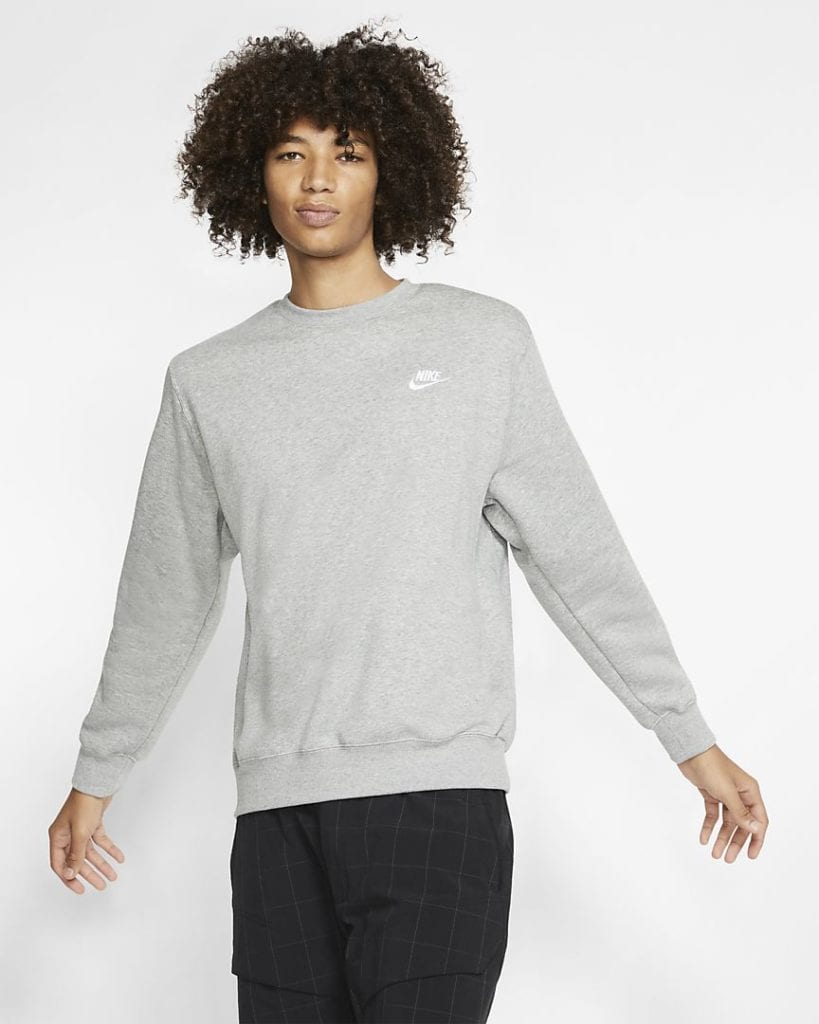 While you may be taken off guard seeing Costco in an article about cheap gym clothes, truth be told, they've got some gems. Because Costco isn't known for being a clothing store, their clothes are very inexpensive, averaging at only $15-$20 a pop (can I get an amen). 
While the shopping experience may not be as luxurious as buying from a trendy clothing store, they will get the job done & still look super cute! Who knew, right?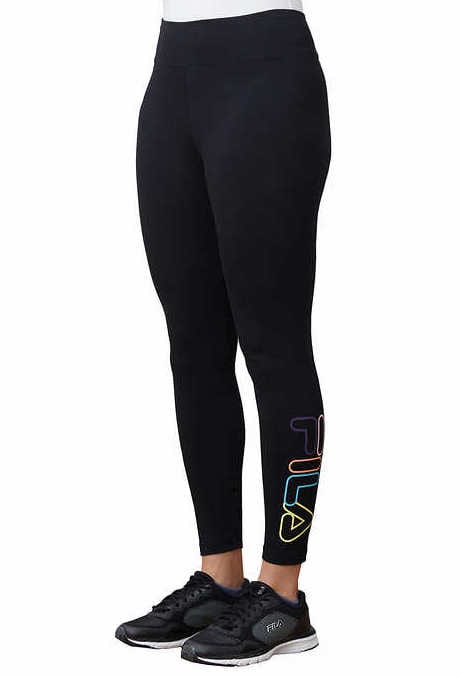 Now, let's talk about Kohl's. This is just one of those stores that has a bit of everything. Home stuff, clothing, bathroom items, you name it! One of the best things they have is their cheap workout clothes. Although they average between $50-$60 on their quality fitness gear at full price, they always seem to have some amazing deal going on that drastically lowers the cost.
Next time you're out and about, stop by Kohl's & shop their chic clothes – you'll see what we mean!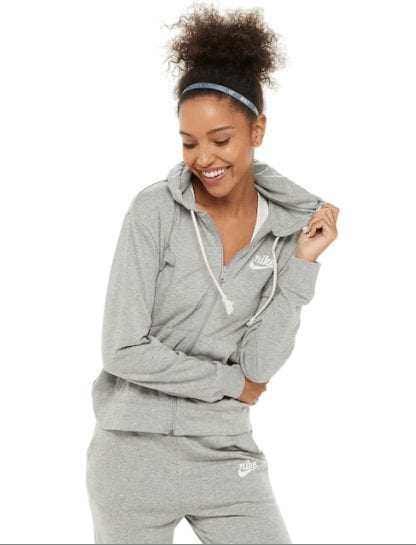 Current Kohl's Deals
20% Off [YOUSAVE20]
$10 Off $50+ Purchase [MOMSDAY10]
$10 Kohl's Cash for Every $50 Spent
Extra 30% Off w/ Kohl's Charge Card
Now onto everyone's favorite website, Amazon. The best thing about Amazon's clothing selection is that they have a variety of items you won't find in stores, while also having many items you do find in stores, but for cheaper.
Since Amazon's prices vary immensely, it's hard to pinpoint average pricing. However, you can definitely find quality sportswear between $20-$30 (you can even find some pieces for under $10). If you're looking to shop some great prices on athletic gear from the comfort of your own home, Amazon is going to be your best friend.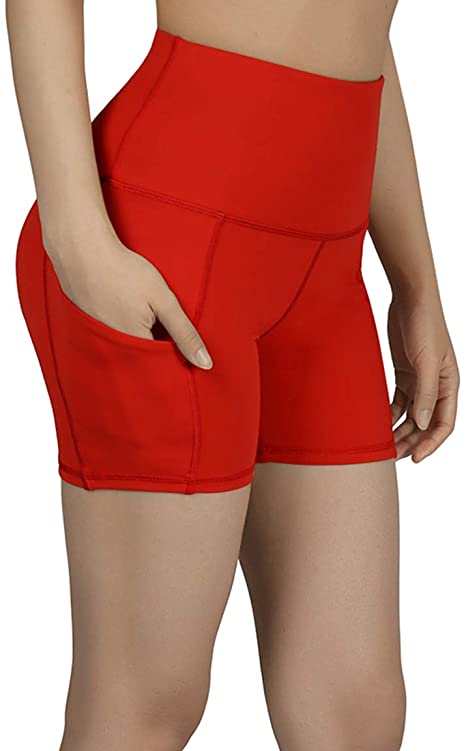 If you think we're crazy for naming a store with such high prices, you probably haven't encountered their sales. With prices averaging around $40-$100 per item depending on the brand, the main perk with Zappos is their deals on quality workout clothes. 
Their sales often bring activewear to $30–$40 cheaper. It's worth the wait!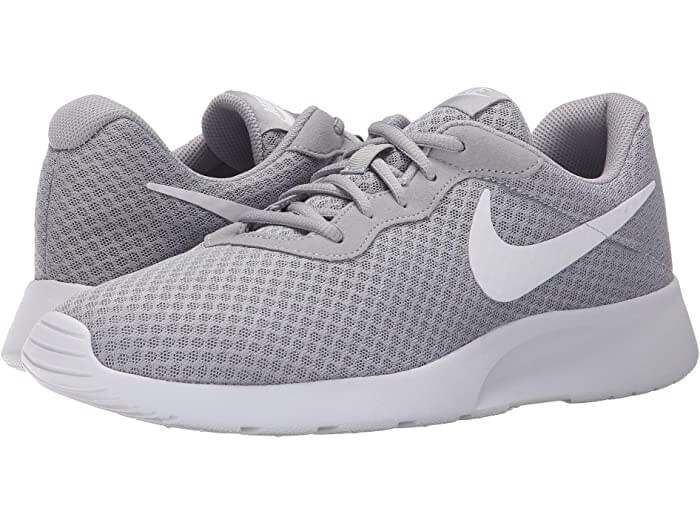 Best Cheap Workout Clothes (Table)
| Brand | Average Pricing |
| --- | --- |
| Fabletics | 2 for $24 leggings (plus the occasional 50% – 70% off all items sale) |
| Target | $15 – $30 per item |
| Old Navy | $10 – $25 per item |
| Nordstrom Rack | $20 – $35 per item |
| TJ Maxx + Marshall's | $10 – $30 per item |
| Aerie | $20 – $40 per item |
| Victoria's Secret (Sport) | $20 – $30 per item (with sales) |
| Nike Outlet | $5 – $30 per item (in the physical outlet stores) |
| Costco | $10 – $30 per item |
| Kohl's | $10 – $30 per item |
| Amazon | Varies |
| Zappos | $20 – $40 per item |
To Sum It Up . . . 
In conclusion, if you're looking for cheap workout clothes, you can trust that these stores have your back. Whether it's workout pants, sports bras, shorts, or even your favorite pair of Nike shoes, you'll be shopping from some of the most affordable brands with some of the best quality on the market. That's definitely something to celebrate!